Forget constructors' championship expectations for a moment; In performance terms, Alpine set itself the target pre-season of being closer to whichever of the Formula 1 'big three' – Red Bull, Ferrari, and Mercedes – ended up at the rear of that pack in 2023.
Its sketchiness at the season opener in Bahrain didn't allow for an accurate appraisal, but a smooth Saudi Arabian Grand Prix weekend suggested Alpine has achieved this.
OK, Red Bull has moved the goalposts this year, so eighth-place finisher Esteban Ocon's 52-second deficit to 2023 race winner Sergio Perez might represent a negligible gain compared to his 56s deficit the year earlier; those are comparable races given both featured safety cars at similar stages. And OK, even taking Max Verstappen's RB19 rocketship out of the equation, Ocon still started ahead of yet finished behind Lewis Hamilton and Charles Leclerc. And of course, Aston Martin has leapfrogged it and joined that lead fight.
But Ocon ended up within 10s of Leclerc's Ferrari, having had to overtake Yuki Tsunoda's AlphaTauri after the safety car restart. From the end of lap 24, the lap on which he passed Tsunoda and which he ended just inside two seconds of Leclerc, Ocon lost 7.783s over the remaining, uninterrupted 26-lap run to the finish – losing an overage of 0.297s per lap.
Alpine sporting director Alan Permane certainly seemed to agree that amounted to having gained ground.
"I think we are closer to Ferrari and closer to Merc than we were last year; I think so, I haven't really had a good analysis of it yet," said Permane. "I'm sure we're closer to Ferrari because this time last year they were fighting for wins."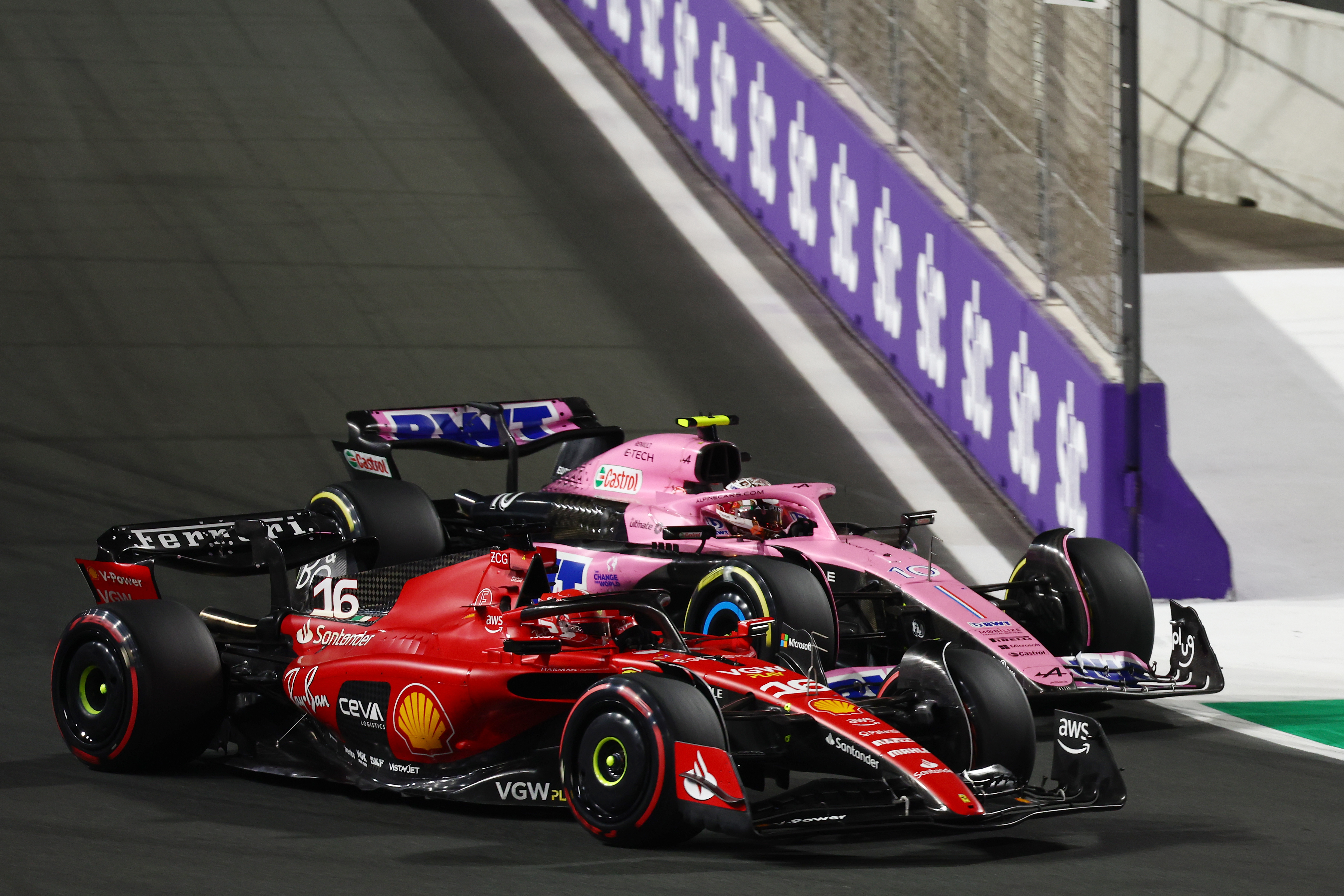 Perhaps the analysis takes too positive a view of the situation, from too small a sample set. But that's not really the point anyway. Alpine wasn't particularly in the mood for bigging up a double-points finish.
The preceding part of that Permane answer, in response to a question from The Race about how satisfied he was with an eighth-ninth finish in Jeddah, spoke plenty about the atmosphere at Alpine at the moment.
"That didn't change our lives, unfortunately," he said of the timing of the safety car, which came after Ocon and Pierre Gasly had pitted. "It probably made our race time a little slower because we had to overtake Tsunoda but it wasn't a big problem.
"Satisfying in that we had a very clean, simple race, two very quick pitstops, decent strategy. Not satisfying that we're not where we want to be in terms of pace – we want to be a bit quicker than that.
"We want to be up with them, fighting those guys."
Ocon was of a similar opinion. He was "happy to finally start my season". He also described it as a "strong weekend for us" in which "we maximised qualifying, we maximised the race as well". But he conceded "we couldn't hold the cars in front really".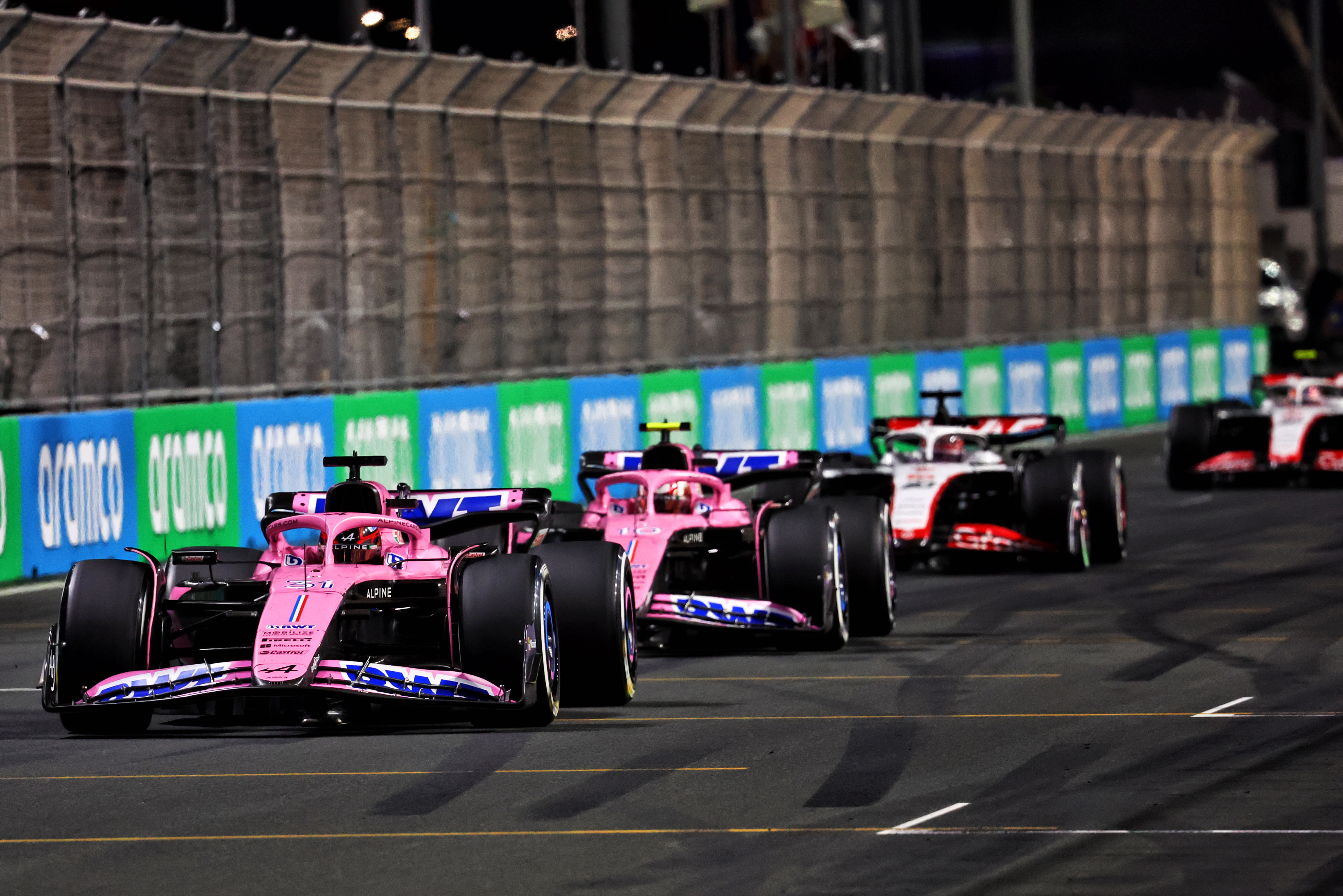 "We thought at some point it would be possible to hold the Ferraris but they were too fast, they pulled away in that middle phase of the second stint so we just managed the pace and brought the car back home and yeah, strong weekend as a whole," he said.
"But we need a little bit more to catch the cars in front, that's where we were, so hopefully we understood plenty and can come back stronger on the next one."
And perhaps it's in the context of ambitions pre-weekend of having the pace to trouble Mercedes – pace that didn't materialise in the race – or more likely a start to the season from Aston Martin that has caught most of F1 off-guard, but Ocon wasn't of the view that having three scores from the first two races was reason for Alpine to be content.
"No, we can't be satisfied with where we are at the moment," said Ocon, asked by The Race whether, in light of Aston Martin "messing up" the grading curve, Alpine could be happy with how its season has started.
"There are a couple of teams that have improved massively over the others so it shows it is possible. We need to keep fighting, we need to keep digging and thinking.
"That's the atmosphere inside the team as well but no, we can't be satisfied with where we finished."
Aston is the one that's skewed things here: without its leap from sixth/seventh-fastest team in 2022 to second-best at the start of 2023, Alpine may well be reflecting on what it would deem a reasonable step towards achieving its pre-season target.
Instead, it's forced a team that has flattered to deceive before and tried to quietly reset its 100-race target of winning a grand prix, to reflect that it's not done a good enough job just yet.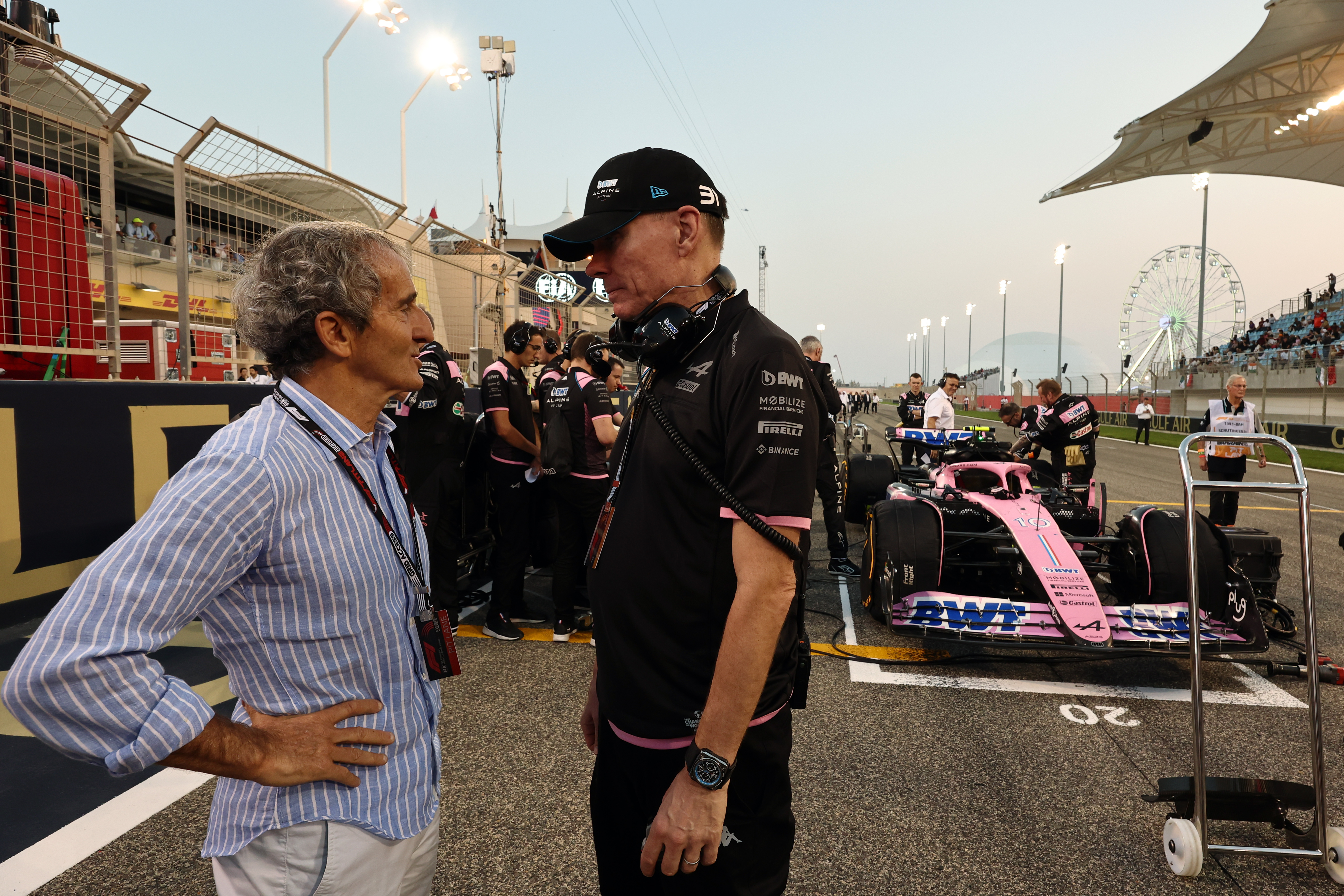 "Our target was to be closer to third place than fifth place," stressed Permane.
"That isn't the case, at the moment. Actually, it may be, because if you say Mercedes are the third-quickest team, maybe we're closer to them than we were last year.
"But it's not where we want to be of course and I think Aston have caught everyone by surprise with the jump they've made."
But even if that deficit to Mercedes and Ferrari is "just what we've got at the moment" in ninth-place finisher Gasly's words, hope's not all lost yet.
One of Alpine's strengths in 2022 was the success of its upgrades and the consistency with which it implemented that development strategy.
Permane suggested Alpine was confident of similar progress this year. Now, it just needs to come good on arguably its toughest target: outdeveloping the rest of the field.
"We just need to keep working hard and bringing the upgrades, putting the downforce on, keeping on keeping on and that worked very well for us last year, it served us well, we brought a lot of stuff last year," said Permane.
"We've got good correlation, so stuff we can be very confident on parts and upgrades will work, will improve the car.
"We just need to improve it at a faster rate than the others do."