Aston Martin Formula 1 driver Fernando Alonso has faith in his team's chances of picking up a grand prix victory this season despite Red Bull's imperious early-2023 form.
A second successive Red Bull 1-2 in Jeddah looks to have conclusively forced F1 to reckon with the prospect of a season thoroughly dominated by the RB19s, which looked every bit as strong at the Saudi Arabian street track as they were at the very different Sakhir venue hosting the season opener in Bahrain.
Alonso did estimate that his Aston AMR23 was "a little bit closer" to Red Bull on race pace in Jeddah relative to Bahrain, perhaps encouraged by the fact he led the race for a handful of laps early on and could stay with Red Bull's Sergio Perez for a few more laps after being overtaken.
He ultimately finished 20.7s off the race winner, adding up to a time loss of 0.69s per lap relative to Perez after the mid-race safety car period. In comparison, Alonso was 38.6 seconds off race winner Max Verstappen in Bahrain, which – across 55 laps of green-flag running – added up to a very similar time loss of 0.70s per lap.
Alonso, however, presumably drew his conclusion based on the fact that Verstappen's defiance of a target laptime in Jeddah meant the RB19s were being pushed harder for more of the race distance there relative to Bahrain.
"I think in Bahrain if they'd pushed they'd have been very far ahead. And here they were ahead, they were untouchable for sure, but a little bit closer," he said.
"So that was good.
"We led the race so we have the first picture of Aston Martin leading the Formula 1 field for two laps and hopefully not the last one."
Aston Martin did lead two laps in Sebastian Vettel's hands at the US Grand Prix last year, albeit in very different circumstances.
Asked by The Race about Verstappen's proclamation in Bahrain that Aston was in the mix to win races this year, Alonso said: "We need some help from them. But it will happen eventually, when they cannot always finish first and second.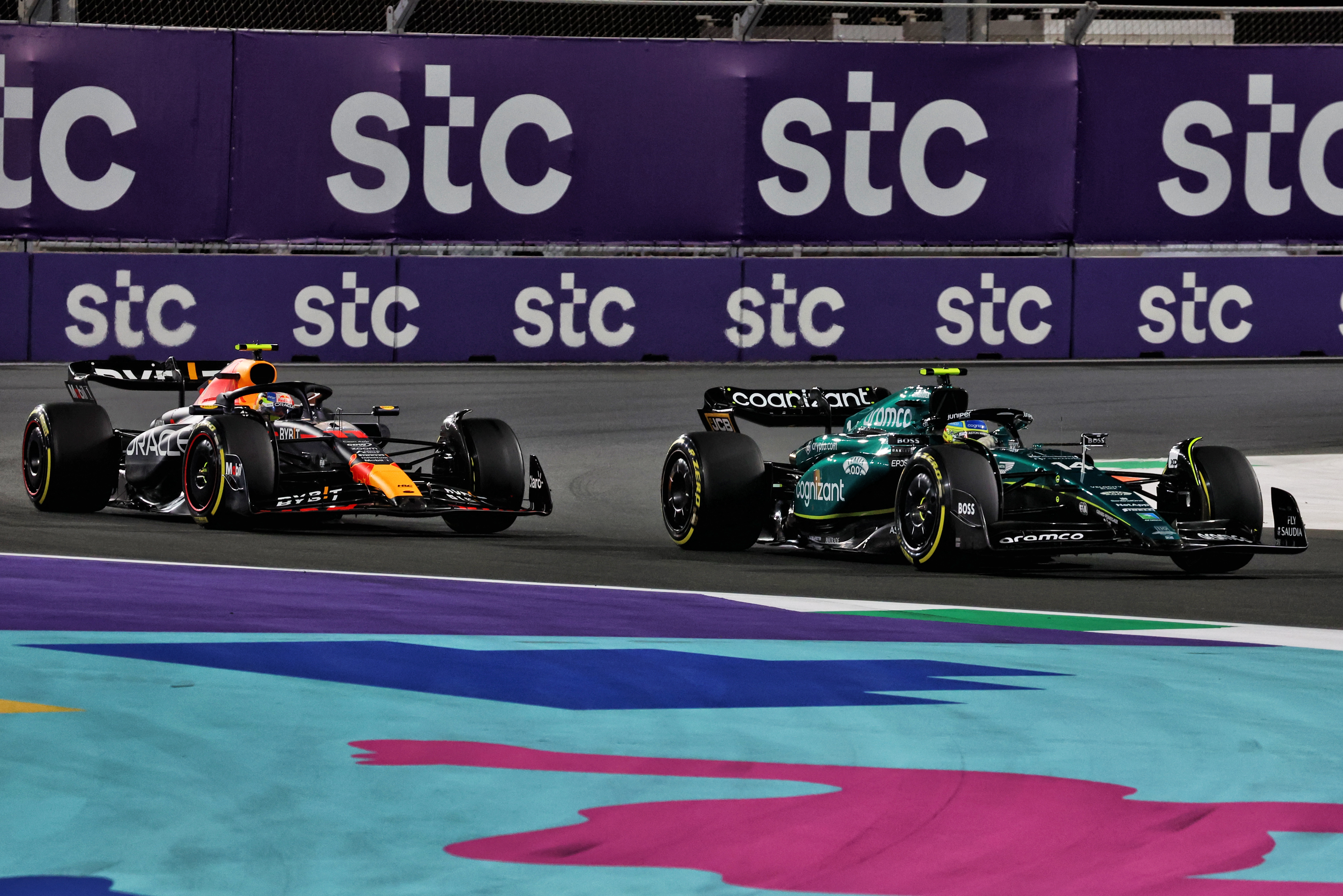 "One day it'll be a [botched] pitstop, one day it's a gearbox. Max had yesterday [a failure] – if he'd had it today, he'd have had to retire the car.
"So there's going to be some circuits where maybe reliability or whatever could help us and hopefully in those races we take the opportunity."
Reliability has been the sole question mark over the RB19 so far, even beyond the transmission failure that ruined Verstappen's Jeddah qualifying and forced him to come through from 15th on the grid.
There were also worries on the Sunday, with both drivers reporting concerning vibrations, while Perez then revealed that the Red Bulls may not have finished in Bahrain had they not had the luxury of running to a conservative target laptime.
In Aston's case, however, even assuming that the team maintains its competitive standing versus the likes of Ferrari and Mercedes further into the season, there's a good chance that opportunities to capitalise on Red Bull technical gremlins – especially ones that affect both cars in the same race – will not be anywhere near as prevalent as the season gets into its full swing.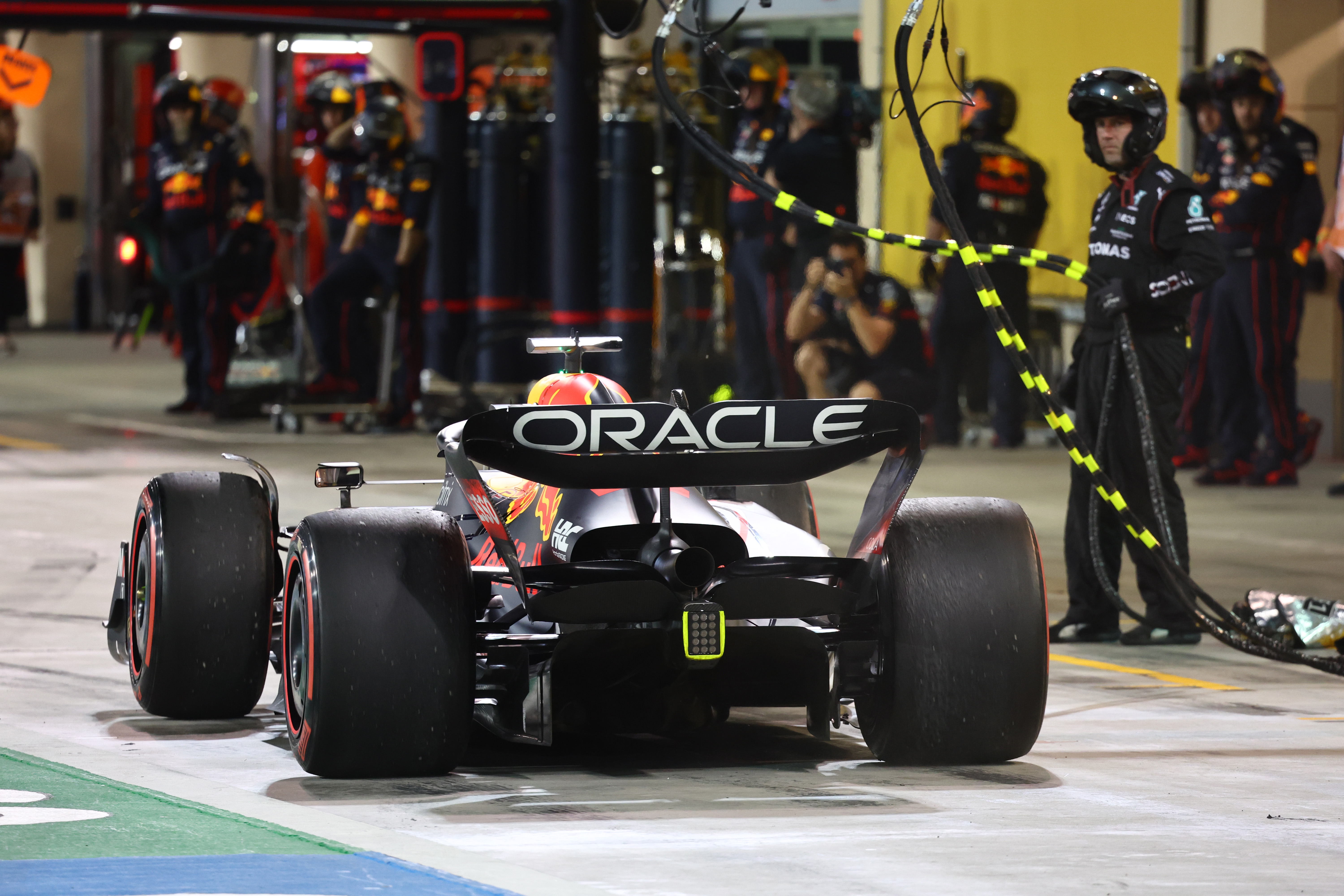 In 2022, Verstappen and Perez both dropped out of the season opener due to reliability issues, and the former then suffered a race-ending fuel leak in race three in Melbourne.
But he finished every race from then on (albeit compromised by damage picked up by hitting debris on a couple of occasions), while Perez's sole other reliability-related retirement came when a gearbox problem cut short his Canadian GP.