Sergio Perez's race engineer Hugh Bird was trying to convince his driver that the race was off, that he was safe and on his way to Saudi Arabian Grand Prix victory. That he shouldn't worry about Max Verstappen.
Easy for him to say! Alone in the cockpit, trying to win a grand prix, knowing you've been compromised before in order to help your team-mate, knowing the monstrous performance Max Verstappen is capable of, you are not about to relax about being just 4s ahead of him with six laps still to go.
Bird gave Checo a target laptime of 1m33.0s, before amending it. "What time is Max doing?" Perez demanded. "32.6," replied Bird. "So why you telling me to do 33.0?" Perez protested, before adding: "We are pushing without a reason." Both competitive paranoia and common sense.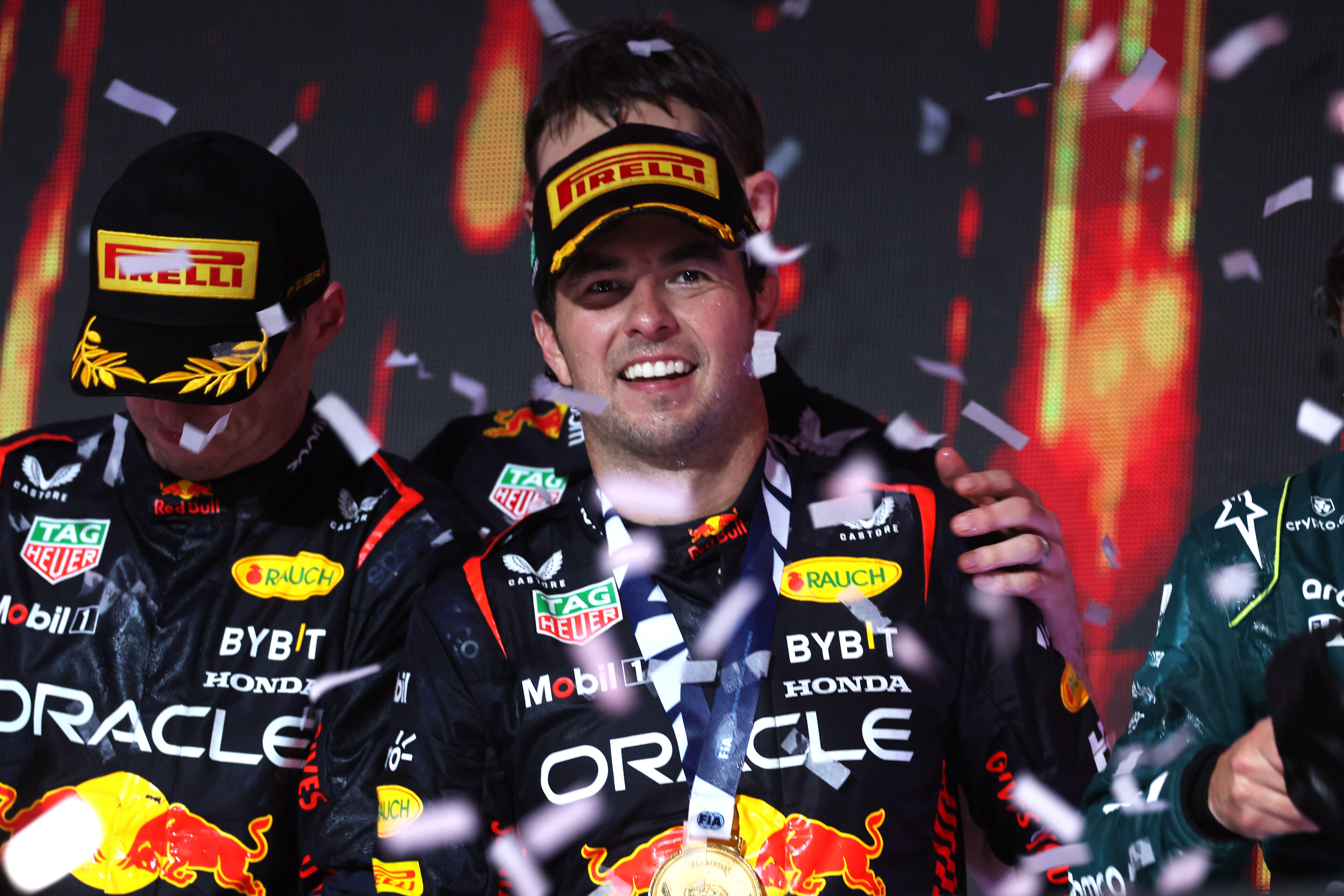 It's not an unusual situation for a Formula 1 team to handle when its cars are running 1-2 but there's an extra edge to this Perez/Verstappen internal competition. Such is Red Bull's enormous superiority – it looked to have around 1s per lap on the field here – that Verstappen has already conceded, two races in, that the championship "looks like it's between our two cars". As such, neither can afford to give the other anything, and Perez especially cannot afford to allow the usual pattern of Verstappen's internal dominance to be established.
What are his chances of doing that? Realistically, probably remote because Verstappen is a phenomenon and because his brilliance has ensured he is the focus of the team regardless of the equality of the machinery they are given.
But, as a competitive racing driver, there's no reason for Perez to accept that. And here in Jeddah, a track with walls where he always shines, he knew just what a valuable present he'd been given by Verstappen's driveshaft failure in Q2 which had left him starting from 15th.
That's the other thing. The Red Bulls are currently finishing races by the skin of their teeth. There's something very fragile in the transmission.
"We were lucky to be so far ahead in Bahrain," explained Perez, "because otherwise, if we had to push to the end, we probably wouldn't have made the end. So there is a lot of reliability concerns at the moment that hopefully don't hit us anytime soon."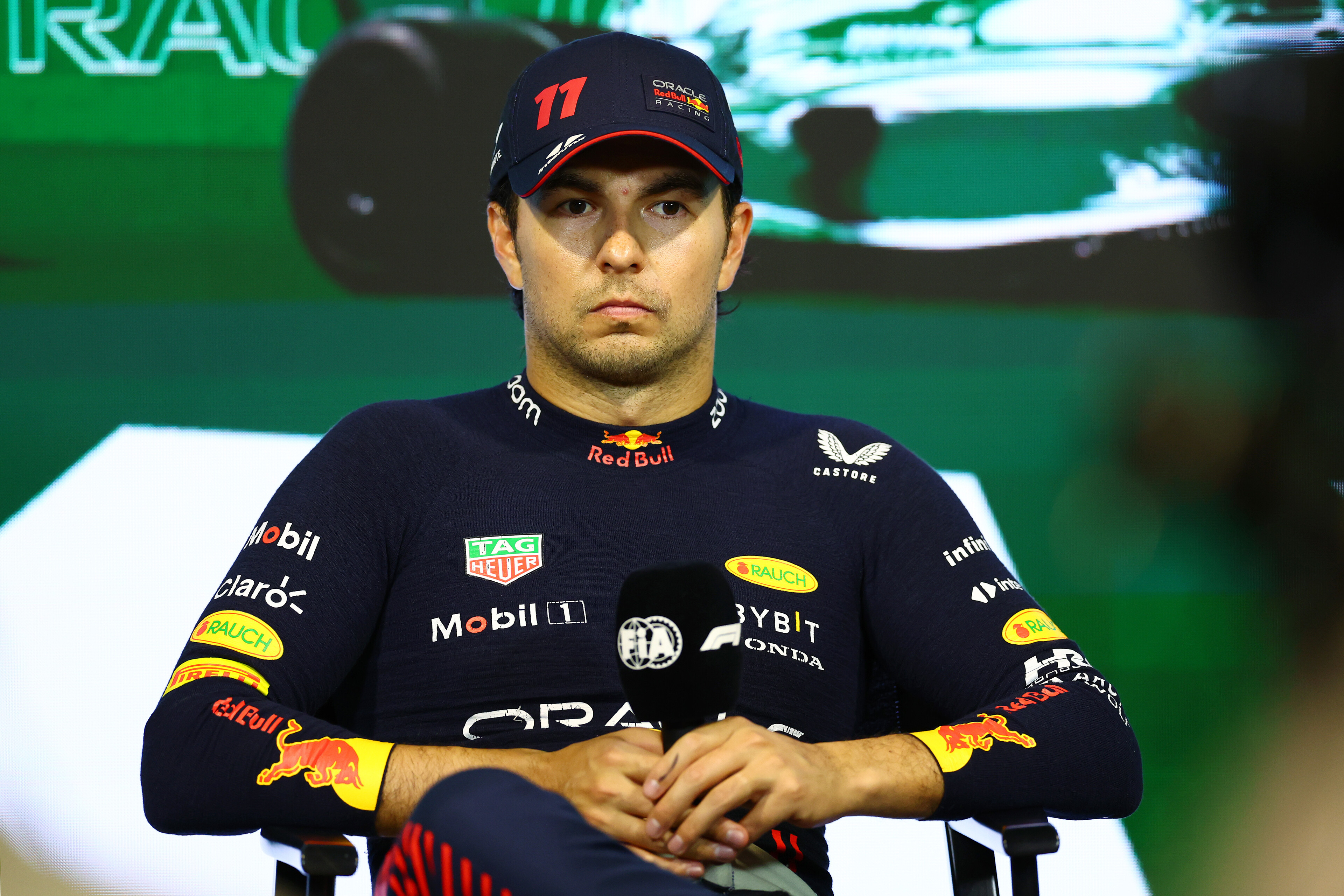 But he could feel a vibration from the rear. Just as Max could. In both cases it came on in the second half of the race. So Perez's call wasn't only to ensure he beat his team-mate, it was also a genuine pleading question of 'why are we risking a non-finish just to race each other?'. He didn't actually say it, but the message was, 'You need to call Max off'.
But this is Red Bull. It wasn't going to ask Max Verstappen not to try to win. In the end, it was Max himself who made the call.
"I did the calculations, and I wouldn't have been able to close that gap to the end with only 10 laps left," he said. "So at one point, it's something more important to just settle for a second and not, you know, having an issue with the car."
The gap with 10 laps to go was 4.3s. Max had been helped by a lap 17 safety car for Lance Stroll's broken-down Aston Martin (which was running a strong fourth at the time, having put a superb pass on Carlos Sainz's Ferrari through Turn 13 on the opening lap). That had the effect of negating much of Verstappen's time deficit and had him all lined up to easily pick off George Russell's Mercedes and Fernando Alonso's Aston Martin.
By the time he'd dealt with them he was only 5s behind Sergio and the pitstops were all done. The race was only halfway through at this stage and even without any team interference it seemed likely that Max would be able to close that down and prevail.
But no. Not here, not today. Perez was in a steely frame of mind and his pace had been close to Verstappen's all weekend, just as in Bahrain. He carried a sense of focused purpose all weekend, knowing there is a world title to play for. He wasn't too unnerved by Alonso beating him off the line despite starting – like almost all the field – on the same medium compound tyre.
Alonso's Aston Martin led a grand prix for three glorious laps before Perez put a simple DRS move on it, utilising the Red Bull's inherently much lower drag in addition to the wing-stalling device to be travelling 22mph faster at the crucial point.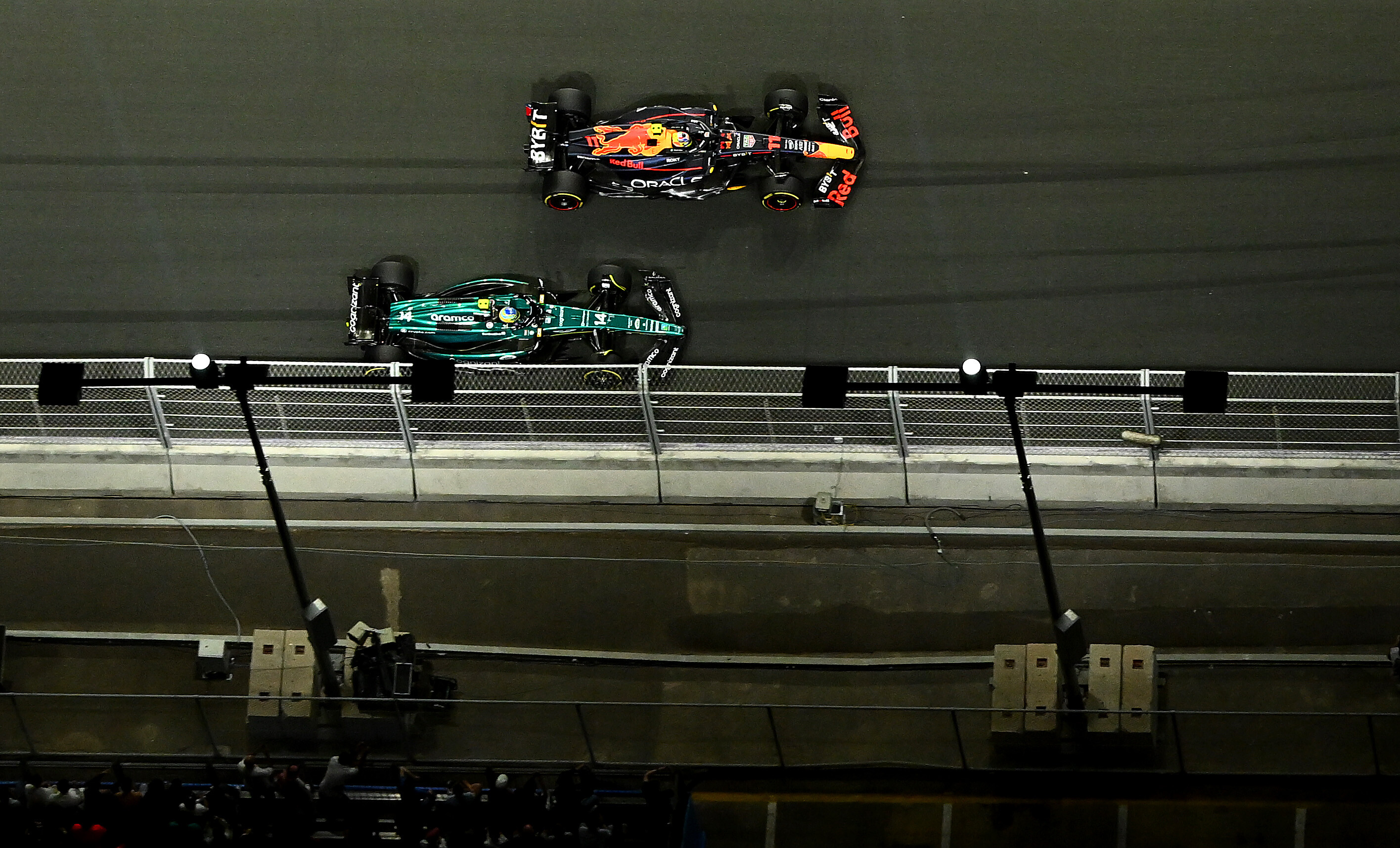 He then allowed Alonso to tail him for a time, just taking care of his tyres – before pulling effortlessly away to obliterate the undercut threat as the pit stop window approached.
Verstappen, meanwhile, had played the early laps nice and calm. He made up only a couple of places, ensuring he stayed out of trouble, exactly as in his early laps from poor grid positions in Hungary and Belgium last year.
The car was oversteery on entry, he was reporting, concerned that something may have been amiss. But when it was realised it was just the effect of the turbulence from the traffic and its proximity to the walls he then set to work, picking off the Haas pair, Zhou Guanyu's Alfa and Pierre Gasly's Alpine with the grid-penalised Charles Leclerc set to be next before he pulled the Ferrari in to exchange his softs for a set of hards.
Hamilton was Verstappen's next scalp, a simple DRS pass – "I've never seen anything like that before," said Lewis of the speed difference. By lap 16 of 50, Verstappen was fourth, but 22s from the lead and 9s from Russell ahead.
That's when Stroll and race control did Verstappen a favour, the safety car was deployed for what appeared to be a VSC-type situation and everyone pitted for hard tyres. Game most definitely on as the safety car pulled in with three-fifths of the race still to go and Perez only a few seconds up the road.
Max was up to second by the 25th lap and Perez was not up for letting him get any closer. With both now on the robust hard tyre, they went at it.
It took even Max Verstappen at his feisty best 12 laps just to get the gap from 5.4s to 4.3s. That's how hard Perez was pushing as they traded fastest laps and left the field far behind.
It was lap 38 when Verstappen heard the noise: a high-pitched squealing from the rear and a different balance off-throttle: imminent driveshaft failure? He radioed it in, a bunch of engineers and analysts in the garage and at Milton Keynes looked intently at all the parameters on the data. Nothing was showing up. Max was advised to just bring it home. He decided he would rather it failed as he tried to catch Perez than do that – and he got back on it.
Soon Perez could feel a vibration too – and his brake pedal was getting long. Those too were looked at and given the OK. So the battle proceeded and Perez made his pleading call. Cue Verstappen's engineer Gianpiero Lambiase on the radio, in a groundhog day reprise of Bahrain, asking his driver to hit a target time considerably slower than what he's doing. It was even the same laptime as at Sakhir!
"Thirty-three zero, Max." Followed by: "Max, confirm thirty-three zero." Cue radio silence from Verstappen and continued purple sector times, even the occasional track limits warning. That's how hard Perez was making him push. Then Lambiase tried "3-3-0, Max, please". Nothing.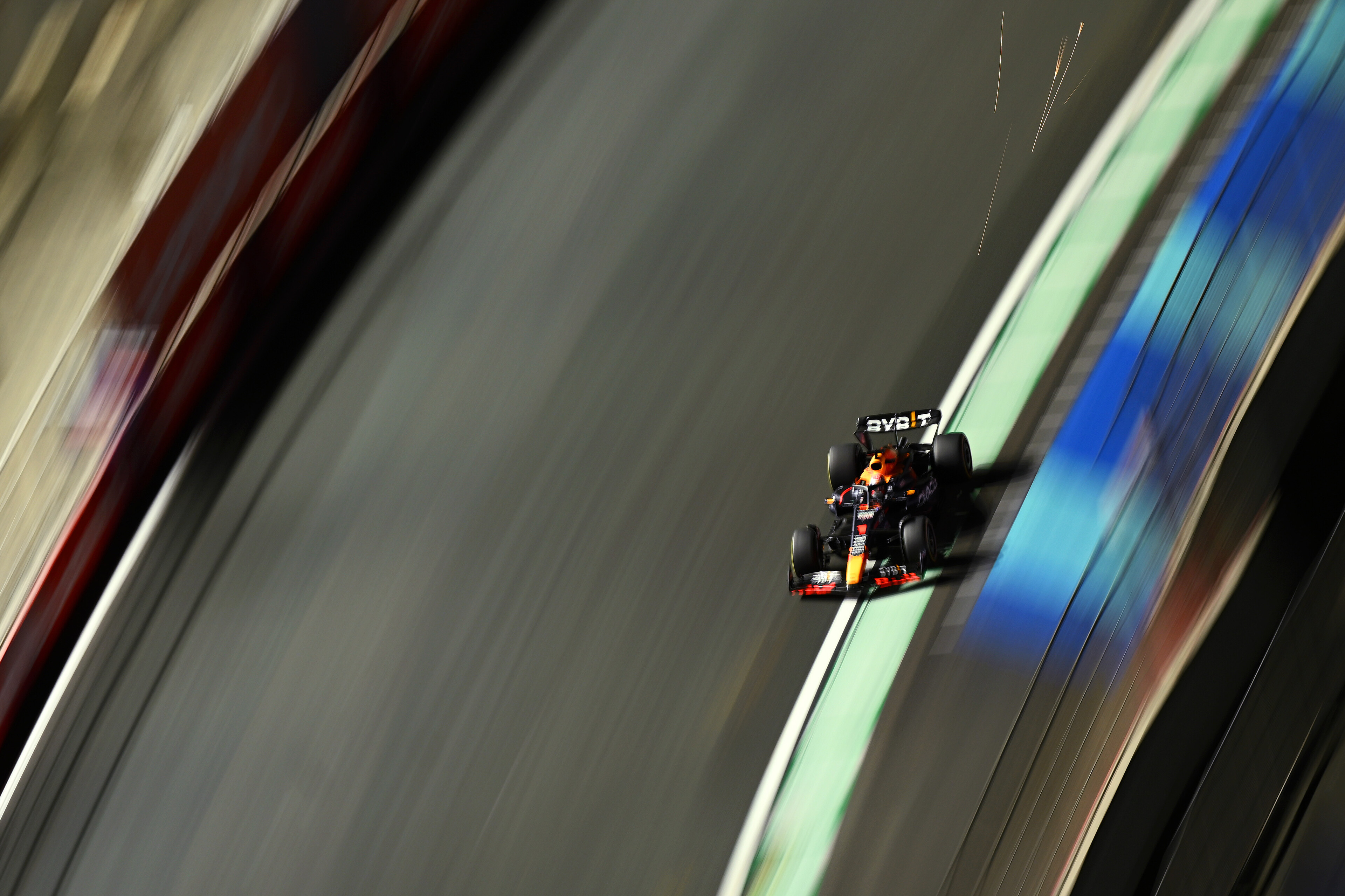 "Why are we pushing like this?" repeated Perez. Because they couldn't slow Max down was the unspoken answer.
Perez pushed on until Max made his mental calculation and with four laps to go finally obeyed Lambiase's instruction – and Perez's victory was all but confirmed.
But Max had one last piece of worry to place upon his engineer. "What's the fastest lap?" was his way of breaking radio silence. "We're not concerned about that at the moment, Max," came the reply. "Yeah, but I am." Not least because it would give him the lead in the championship which would otherwise have been Perez's (as he'd set the fastest lap up until then).
Verstappen set it on the last lap. And like that Red Bull scored another 1-2, but not without even more jeopardy on the pitwall than in Bahrain.
There was another race somewhere distant from this one and it was won on the road by Alonso, then in the provisional classification by Russell, then in the stewards' room by Alonso again.
Alonso had lined himself up slightly offset on the grid, for which he received a 5s penalty. He served this at his stop under the safety car, but VAR evidence suggested afterwards that the rear jack was in contact with the car before the 5s had elapsed. So a further penalty was applied – 10s after the race – then rescinded.
Aston's success in the right to review process sent Russell back to fourth, ahead of Hamilton, the Ferraris of Sainz and Leclerc, the Alpines of Ocon and Gasly and Kevin Magnussen's Haas.
The Aston Martin was best of the rest – but on race day not so far ahead of either Mercedes or Ferrari and a very long way behind the big battle.