Aston Martin's successful challenge of Fernando Alonso's penalty in the Saudi Arabian Grand Prix will prompt a rule clarification before Formula 1's next race in Australia.
Alonso initially lost third place in Jeddah because of a 10-second time penalty awarded for not serving a five-second time penalty correctly at his pitstop.
Aston Martin was deemed to have started working on the car too early because the rear jack was engaged (even though the car had not been lifted) and it is well established that touching the car is considered working on it.
However, Aston Martin successfully challenged this interpretation because of the precedent of seven other instances where the front jack was touching the car while a similar penalty was being served, and the car in question was not penalised.
The Race understands that it has been established in past sporting advisory committee meetings that the front jack can touch the car in such circumstances because it is used to guide the car's positioning into the pit box.
Such an understanding has never made it into the regulations and has generally been observed in this spirit without issue.
But without an explicit exception in the rules for front jacks only, Aston Martin has been able to argue that this should apply to rear jacks too.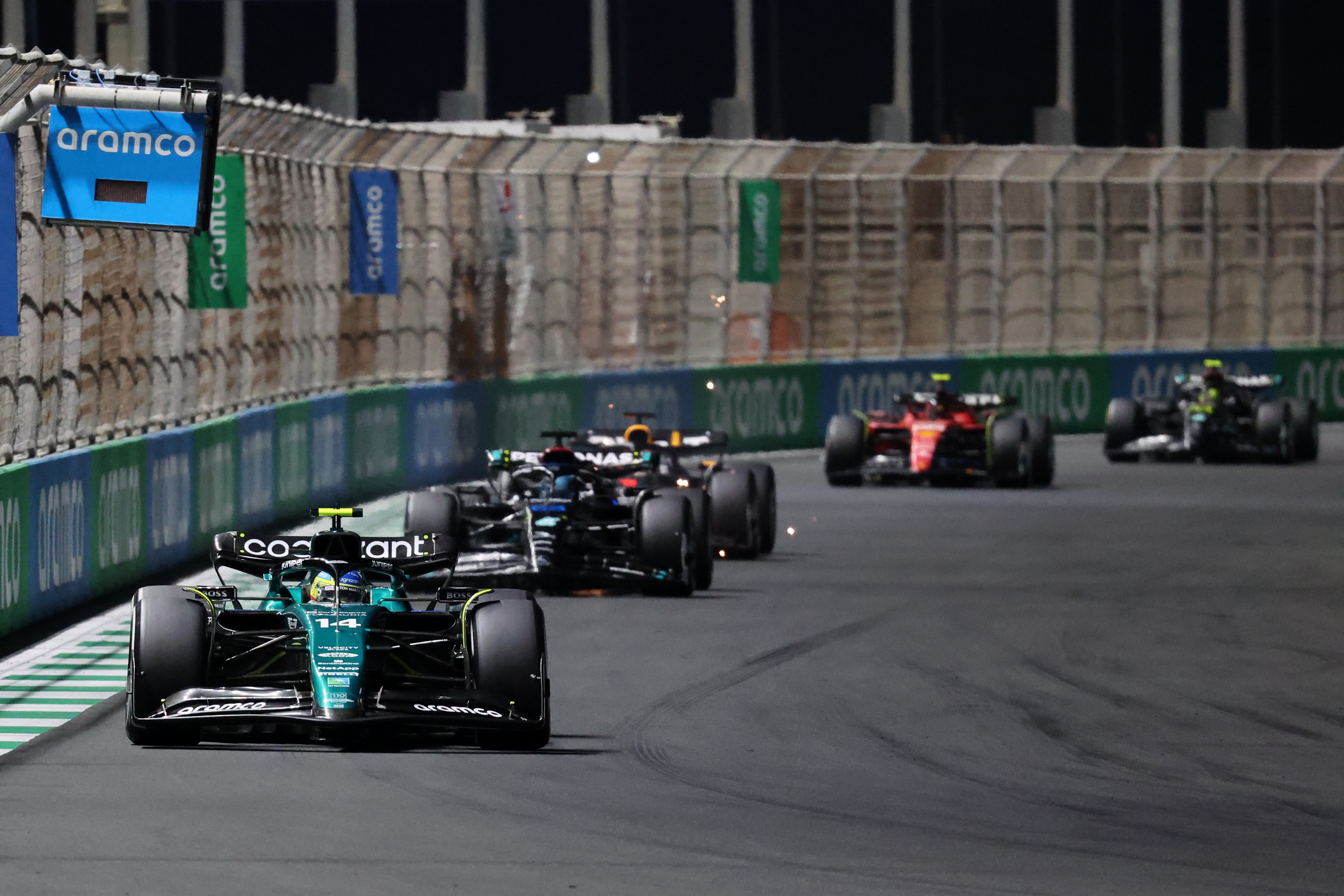 The stewards accepted this, effectively ruling that the exception needed to be applied universally to 'jacks' in general, whether at the front or rear.
The FIA acknowledges that "conflicting precedents" have been exposed by this specific incident.
It now looks like this will change as of the next race in Melbourne as the matter will be raised at the next sporting advisory committee meeting next week.
"A clarification will be issued ahead of the 2023 FIA Formula 1 Australian Grand Prix," said the FIA.