The Saudi Arabian Grand Prix in Jeddah ended up the rare kind of weekend where almost every Formula 1 driver had something major to be dissatisfied about at some point – whether that was a (temporary) post-race penalty, a lack of performance in the car or feeling the team didn't give you enough of a heads up that your team-mate was about to snatch away fastest lap.
And that is something that was initially reflected in our usual winners and losers list, with more entries in the latter category – at least until a swift right of review turned a 'loser' into a 'winner'.
Winners
Sergio Perez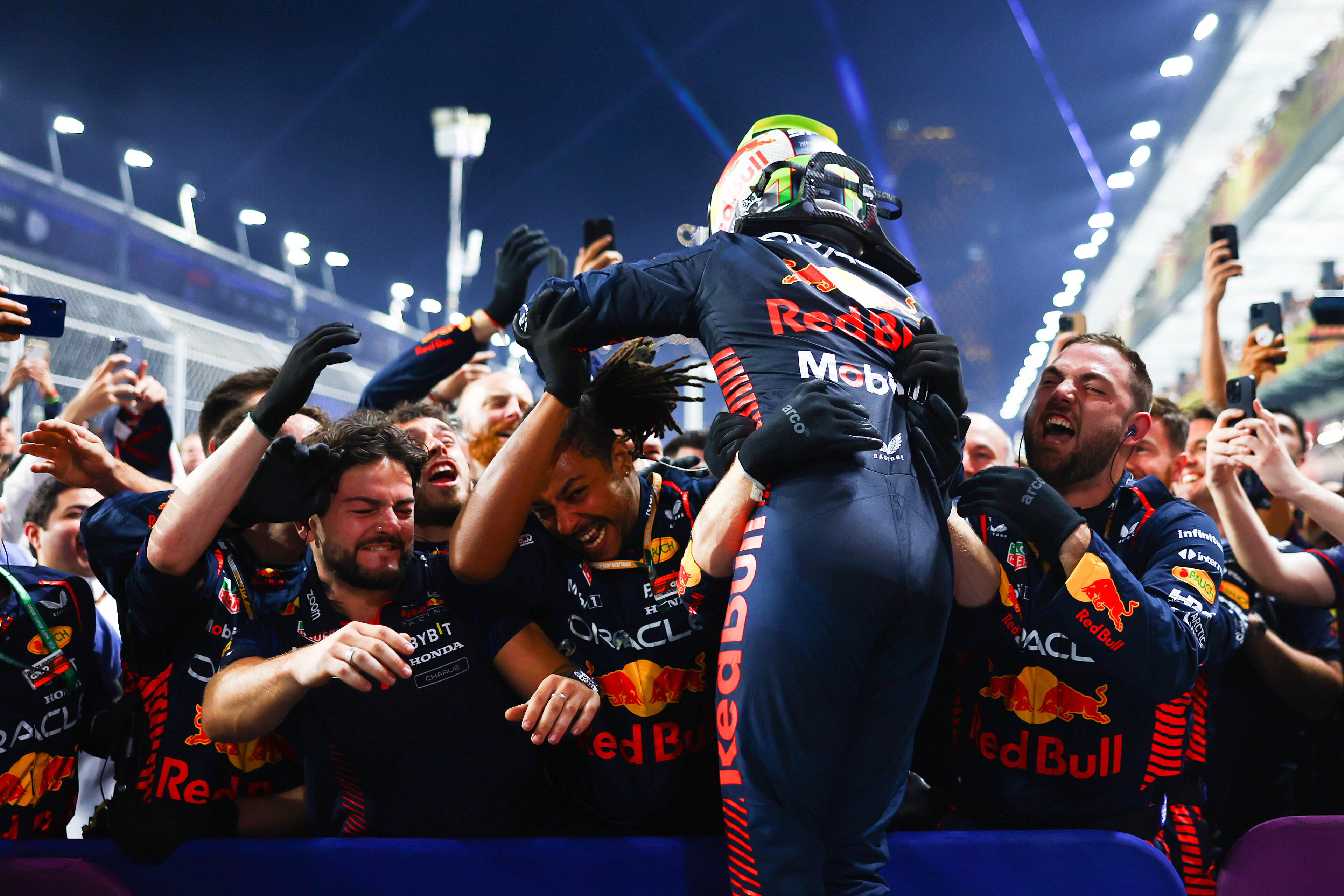 When the safety car was deployed and Sergio Perez's sizeable advantage over his team-mate Max Verstappen was wiped out, you'd be forgiven for thinking this was going to be a Verstappen victory.
But Perez brilliantly held his own and made the most of a small headstart, that Verstappen having to (easily) pass George Russell and Fernando Alonso created.
Perez managed the gap well and even managed to respond to Verstappen's punchy series of laps that defied Red Bull's calls for both drivers to manage their pace.
Verstappen's final lap fastest lap denied Perez a chance to lead the F1 drivers' championship for the first time, but he couldn't deny Perez what is arguably his best race win with Red Bull.
George Russell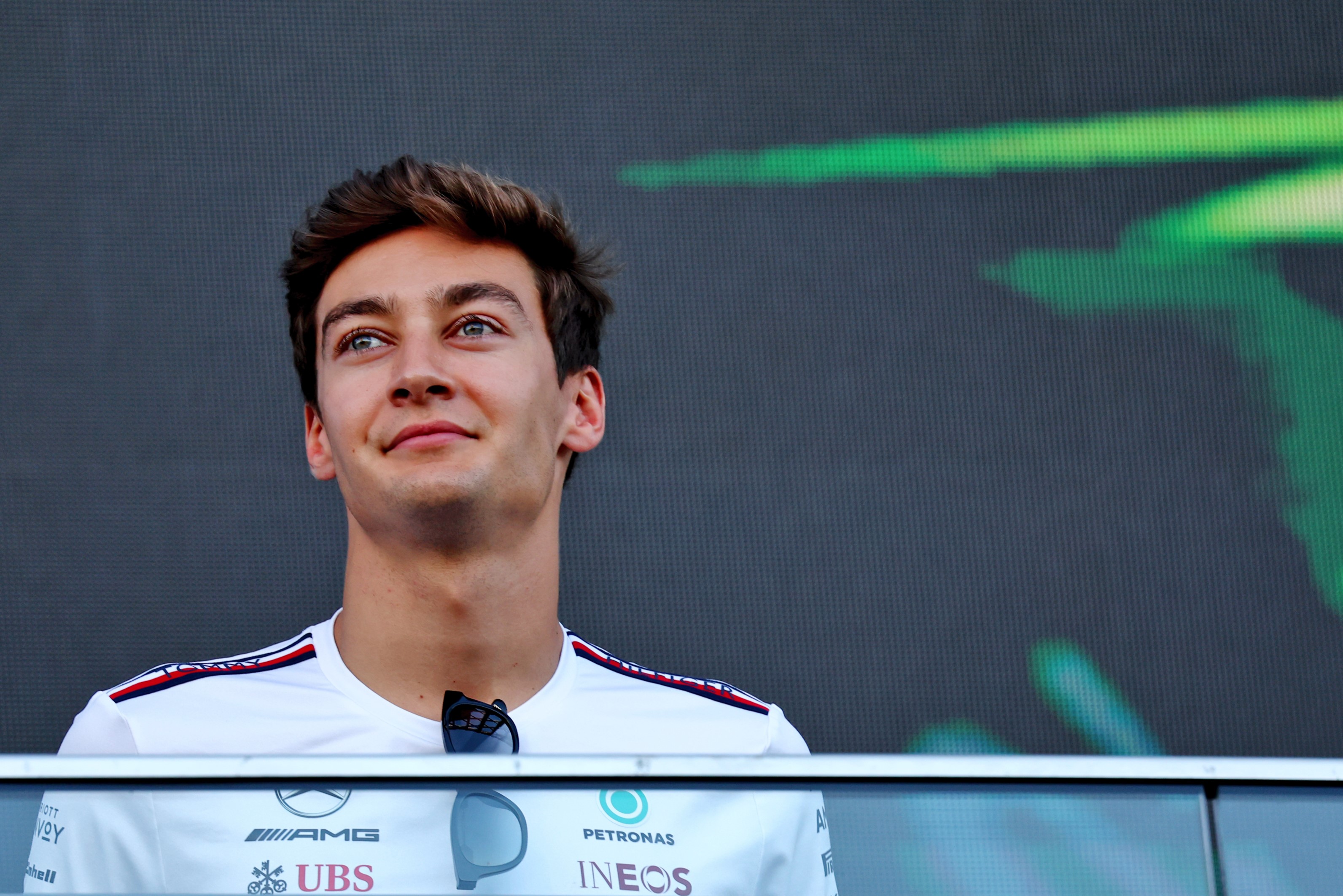 Alonso's post-race heartbreak was some surprise added elation for Russell who moved from looking vulnerable to being passed by his Mercedes team-mate Lewis Hamilton to scooping up a temporary podium when Alonso was handed his post-race penalty.
He'd driven a solid race and kept Alonso in his sights – even if that's because he wrongly believed Alonso was still yet to serve his penalty.
Ultimately, that meant he got to feature as the race's third-place finisher for a spell, before Aston got Alonso's penalty overturned.
Still, even with only fourth place to take away from the weekend, it was a self-evidently good outing for Russell – who seems lifted up by what he's already seeing behind the scenes from Mercedes' recent development philosophy shift.
Kevin Magnussen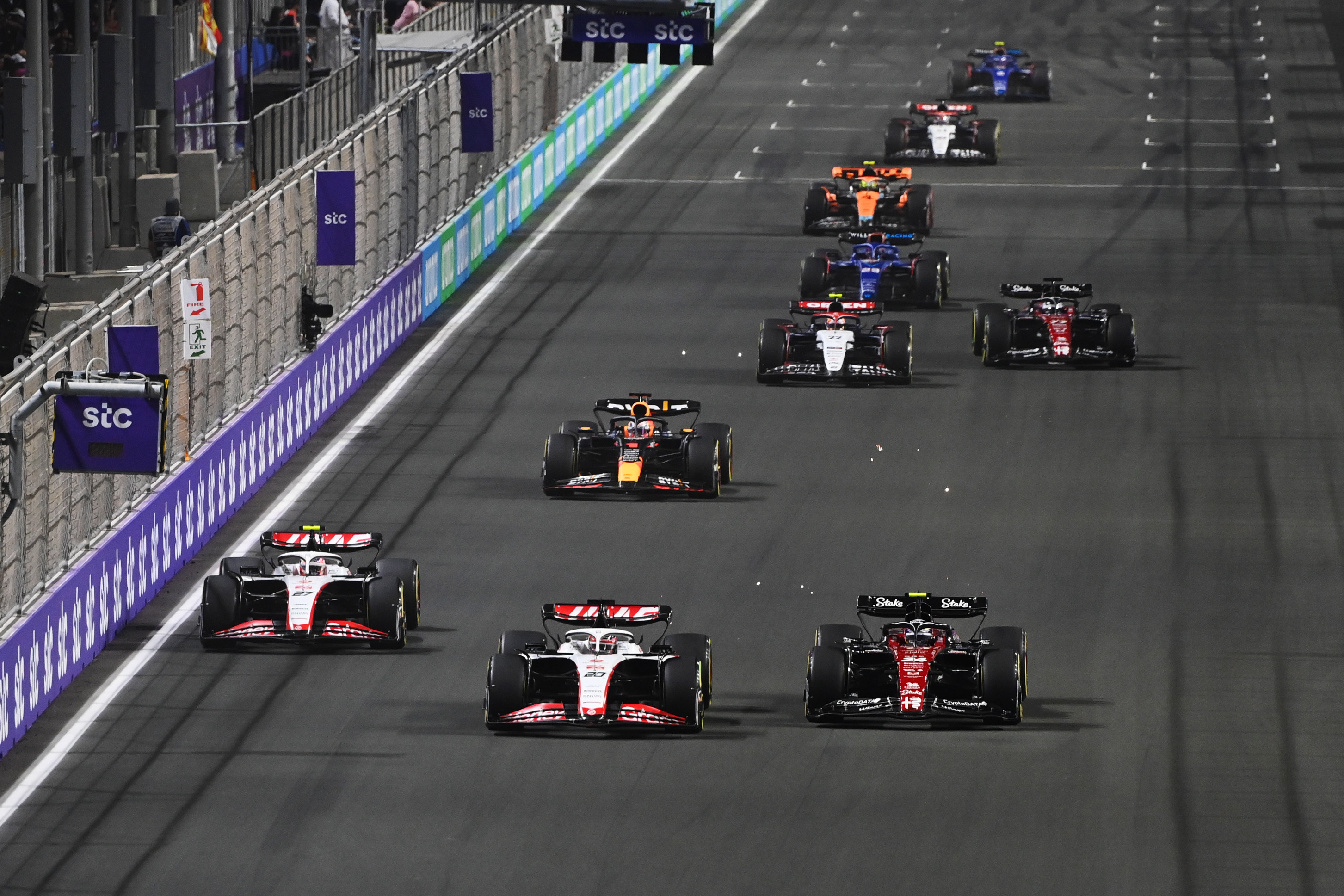 A second consecutive qualifying defeat to Haas team-mate Nico Hulkenberg likely troubled Kevin Magnussen but he came back swinging with a solid race on Sunday. A long stint on the hard tyres culminated in a late dash for the final points position.
After a couple of scruffy attempts, he got the move done on Yuki Tsunoda's AlphaTauri down into Turn 1 and scored his and Haas's first point of the 2023 season.
Fernando Alonso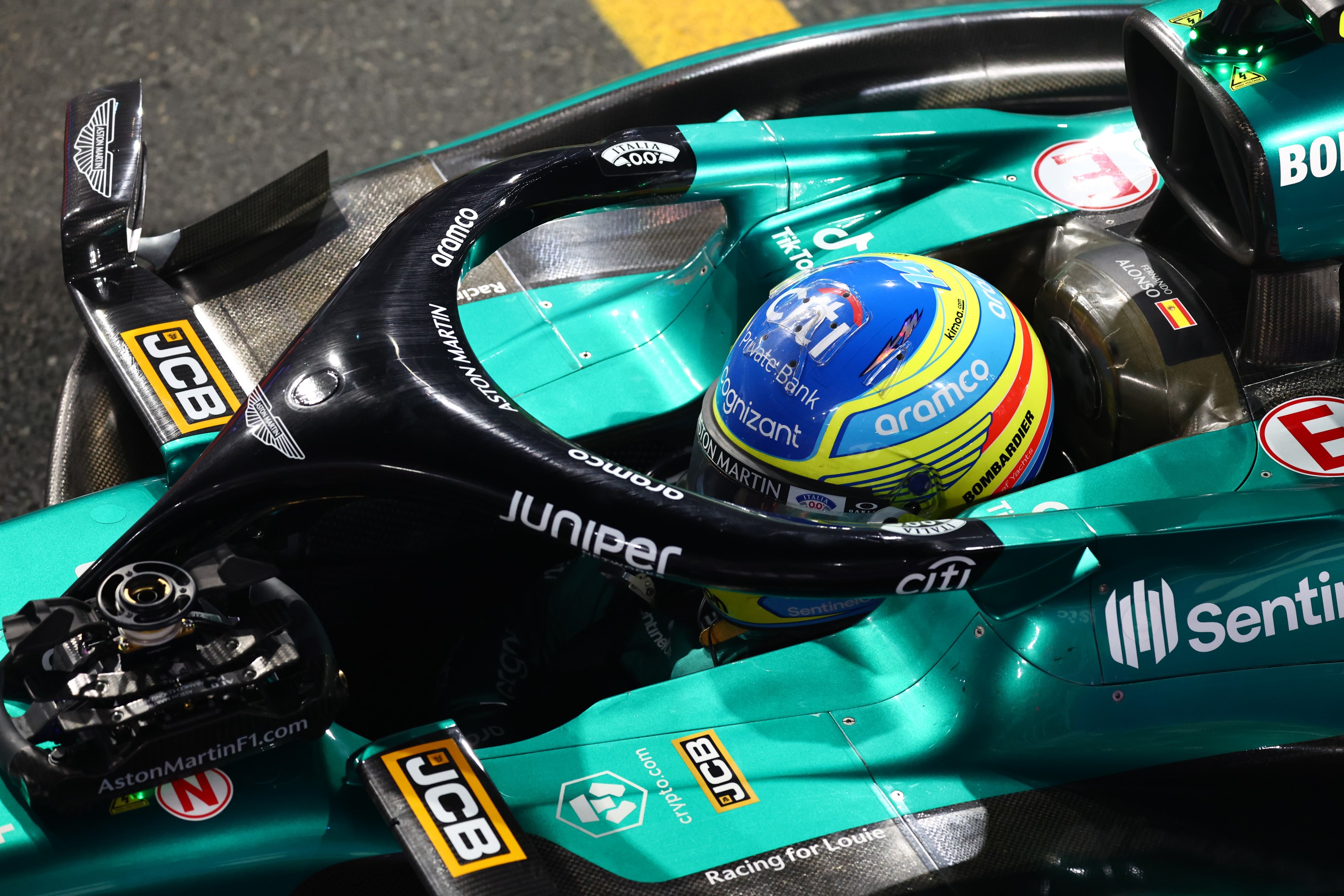 Alonso made a promising start by passing Perez for the lead on lap one but beating the Red Bulls was always going to be a futile mission – as Perez breezing passed him on lap four into Turn 1 showed.
So third place was the maximum Alonso could have achieved and that's exactly what he got – then didn't get, as a penalty for not properly serving his initial five-second time penalty dropped him to fourth.
Even had it stayed that way, it would've gone down as a positive weekend that confirmed Aston Martin's status as a real contender to be best of the rest behind Red Bull this year.
But the team showed its mettle off-track, too, quickly coming up with a right of review argument to get the penalty reversed and Alonso's milestone 100th podium reinstated.
Losers
Ferrari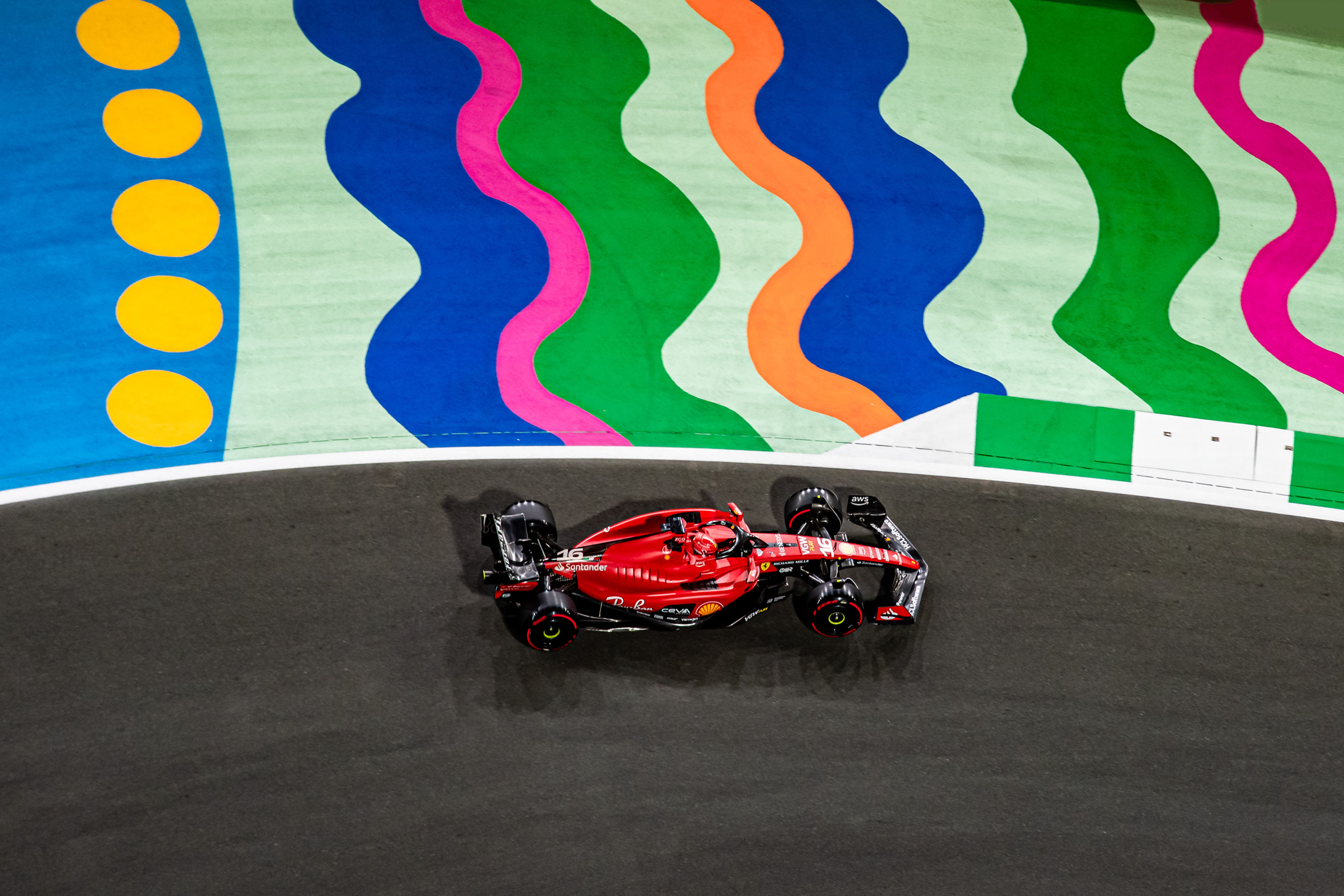 There was no strategy disaster or crash or collision for Ferrari on Sunday. Just plain old lack of performance – the most disappointing reason for a poor race for any F1 team.
The timing of the safety car didn't help it but sixth and seventh and no impression made on the Mercedes and Aston Martin ahead of it was an underwhelming result.
Charles Leclerc's charge started brightly on the soft tyres but as soon as the Ferraris bolted on the hards, their progress stalled, and Ferrari looked firmly fourth-best in Jeddah.
Lance Stroll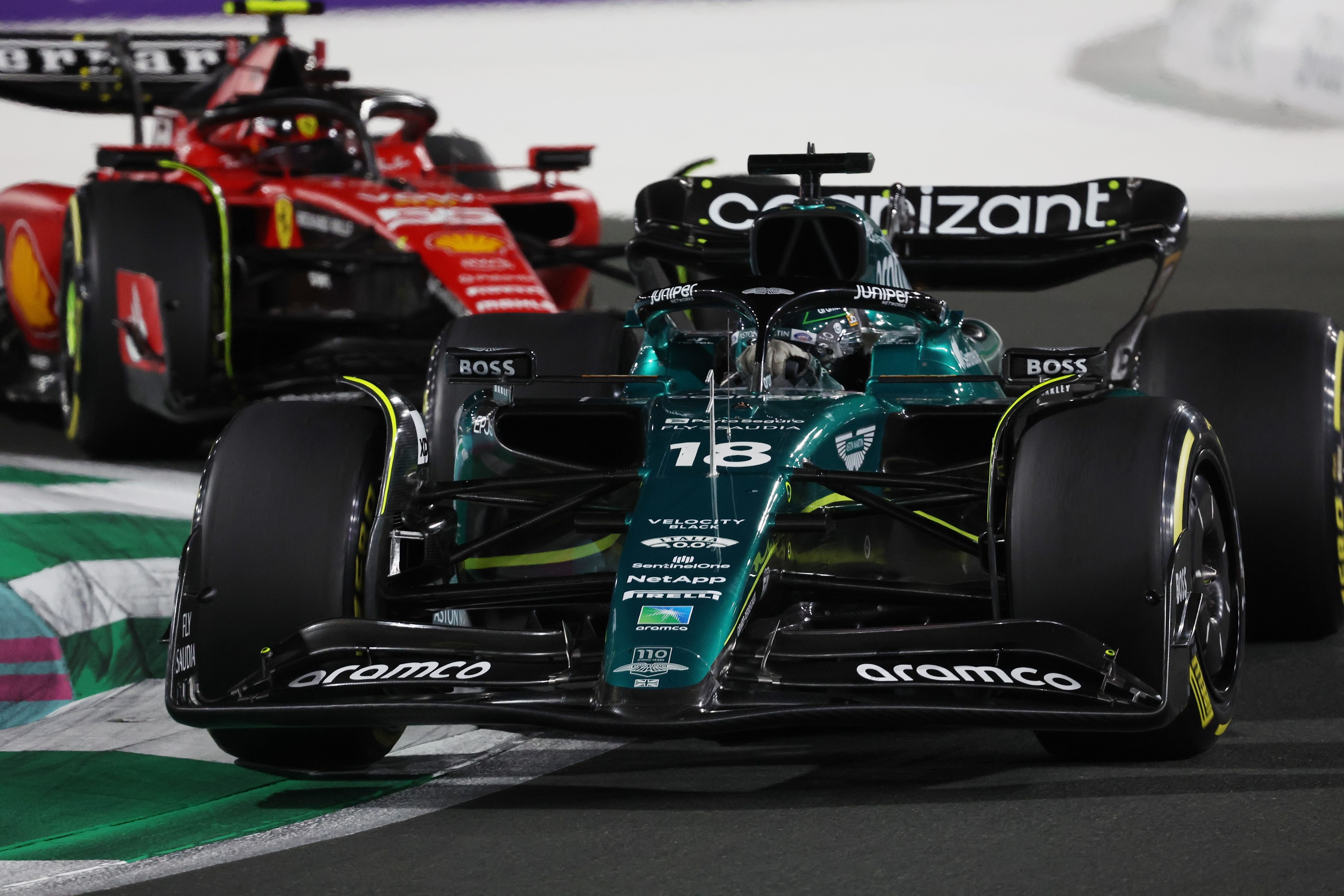 Lance Stroll's race began with a spectacular overtake on Carlos Sainz but it ended in disappointment when his Aston Martin gave up the ghost after just 18 laps.
He looked like he'd have been in the mix to fight with the Ferraris and Mercedes but we'll ultimately never know where he would have finished.
M
c

Laren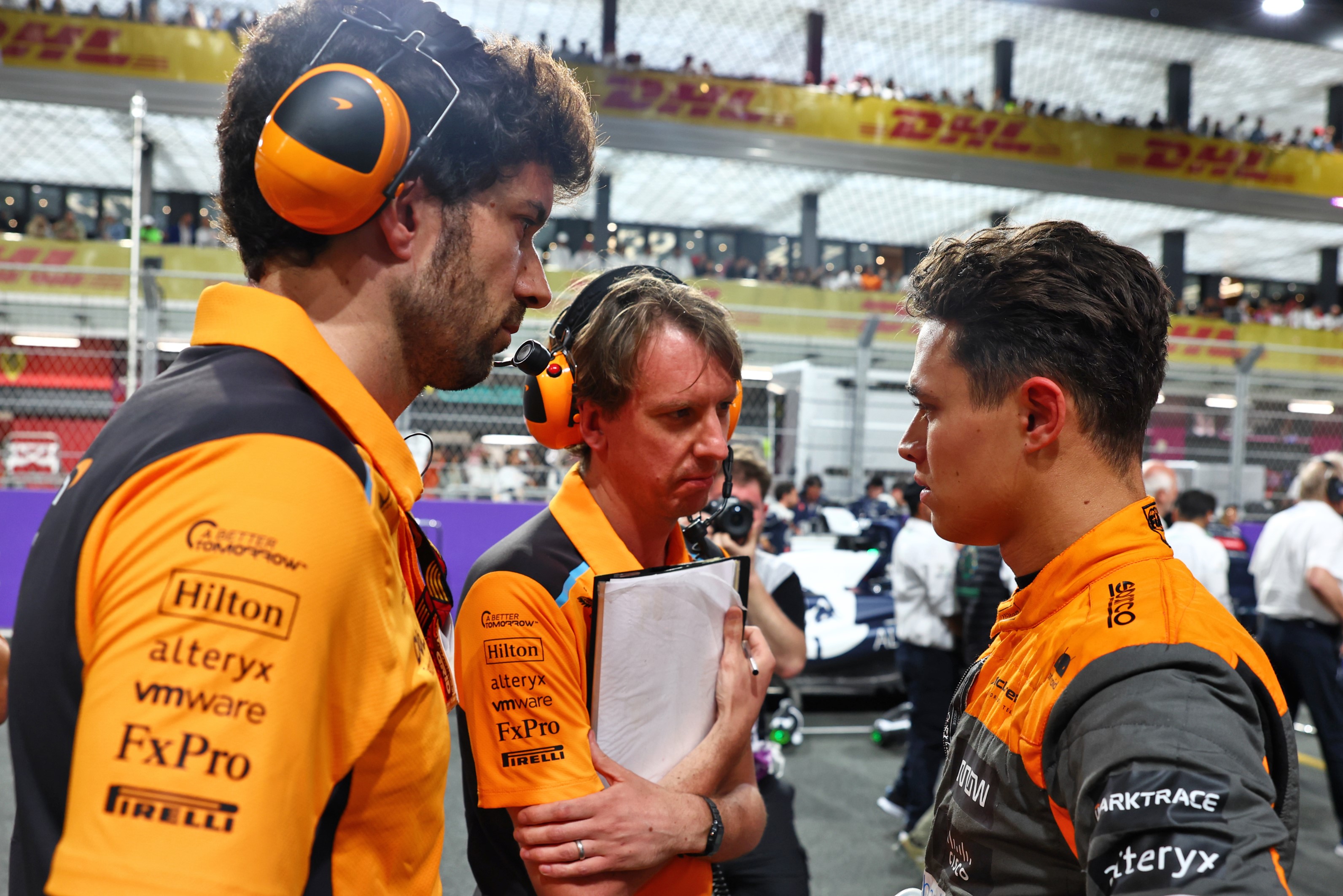 McLaren's race was destroyed when Oscar Piastri and Pierre Gasly clashed on the opening lap.
Piastri lost part of his front wing which team-mate Lando Norris then ran into – damaging his own front wing which in turn also wrecked his race.
A second consecutive no-score for McLaren leaves it as one of only two teams without a point in 2023 so far – even though the MCL60 has looked like a points contender throughout the opening two weekends.
McLaren expected a painful start to the season with a car that lacks performance, but it couldn't have foreseen just how incident-packed its 2023 start would be.
Williams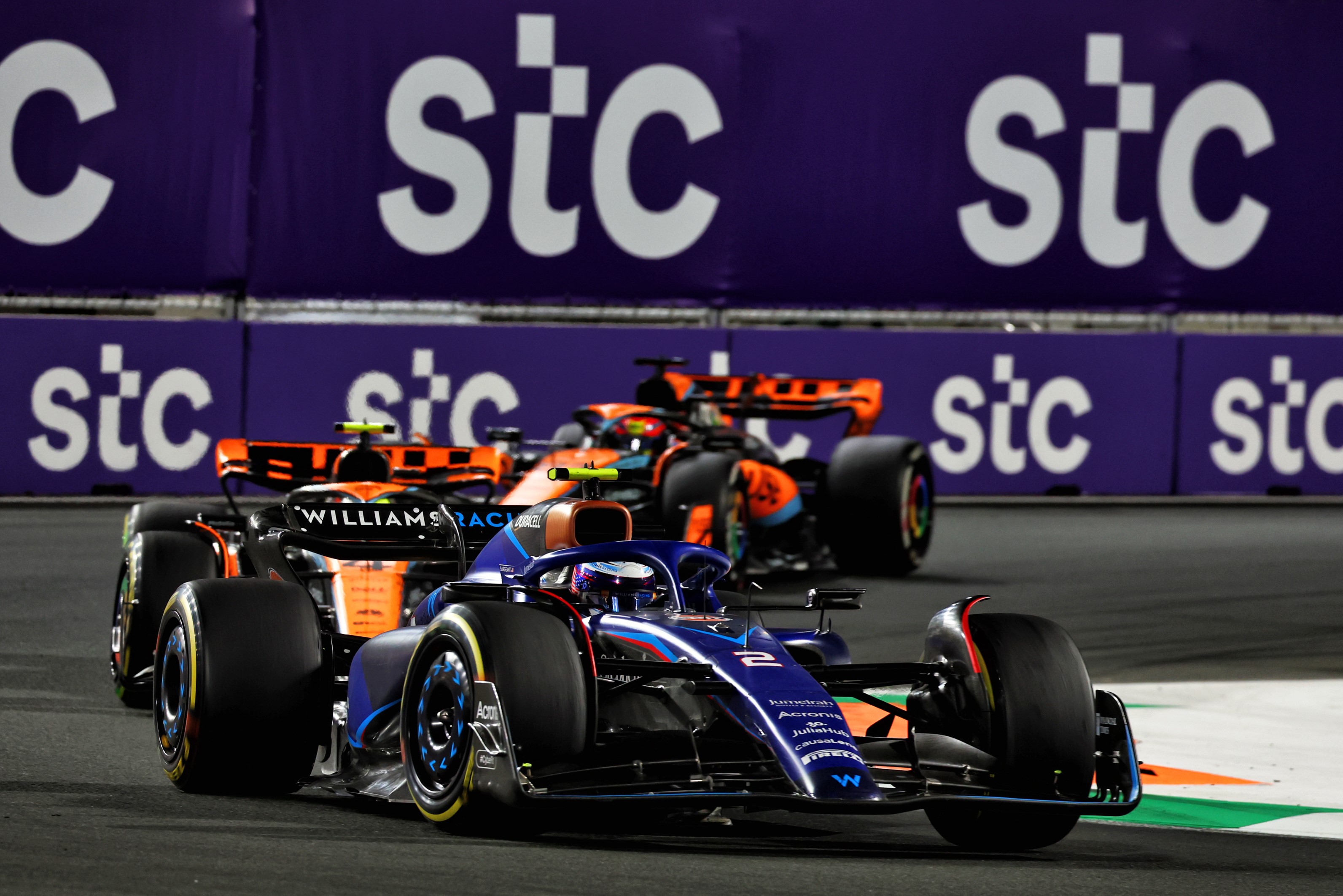 Williams made a bright start to the 2023 season with Alex Albon scoring a point in Bahrain, but it walks away from Jeddah empty-handed after Albon retired and Logan Sargeant's weekend promised much but little delivered little.
Albon wasn't in realistic points contention when he retired and Sargeant appeared to struggle to manage the medium tyres he took on under the safety car and slipped backwards, losing a place to Piastri on the final lap and finishing 16th – over 21.4s from the final point.