Fernando Alonso has had his controversial Saudi Arabian Grand Prix penalty overturned, which reinstates his third-place finish and gives him his 100th Formula 1 podium after all.
Alonso finished third on the road in Jeddah but was hit with a 10-second penalty post-race for a perceived offence from his Aston Martin team while serving a five-second penalty in the race.
However, even though the pitstop and offence occurred on lap 19 of 50, the 10-second penalty was only announced after Alonso had already been on the podium.
This was because the pitstop had initially been reviewed by both race control and the FIA's remote operations centre (ROC), which both determined that the penalty had been properly served – only to change their minds right at the end of the race.
On the last lap, the stewards were informed by race control, which in turn had received a report from the ROC, that they considered the penalty had not been properly served after all.
This meant a referral to the stewards, who determined Aston Martin had started working on Alonso's car before the five-second penalty had been fully served because the rear jack was touching it.
It has previously been agreed at sporting advisory committee meetings with the teams "that no part of the car could be touched while a penalty was being served as this would constitute working on the car".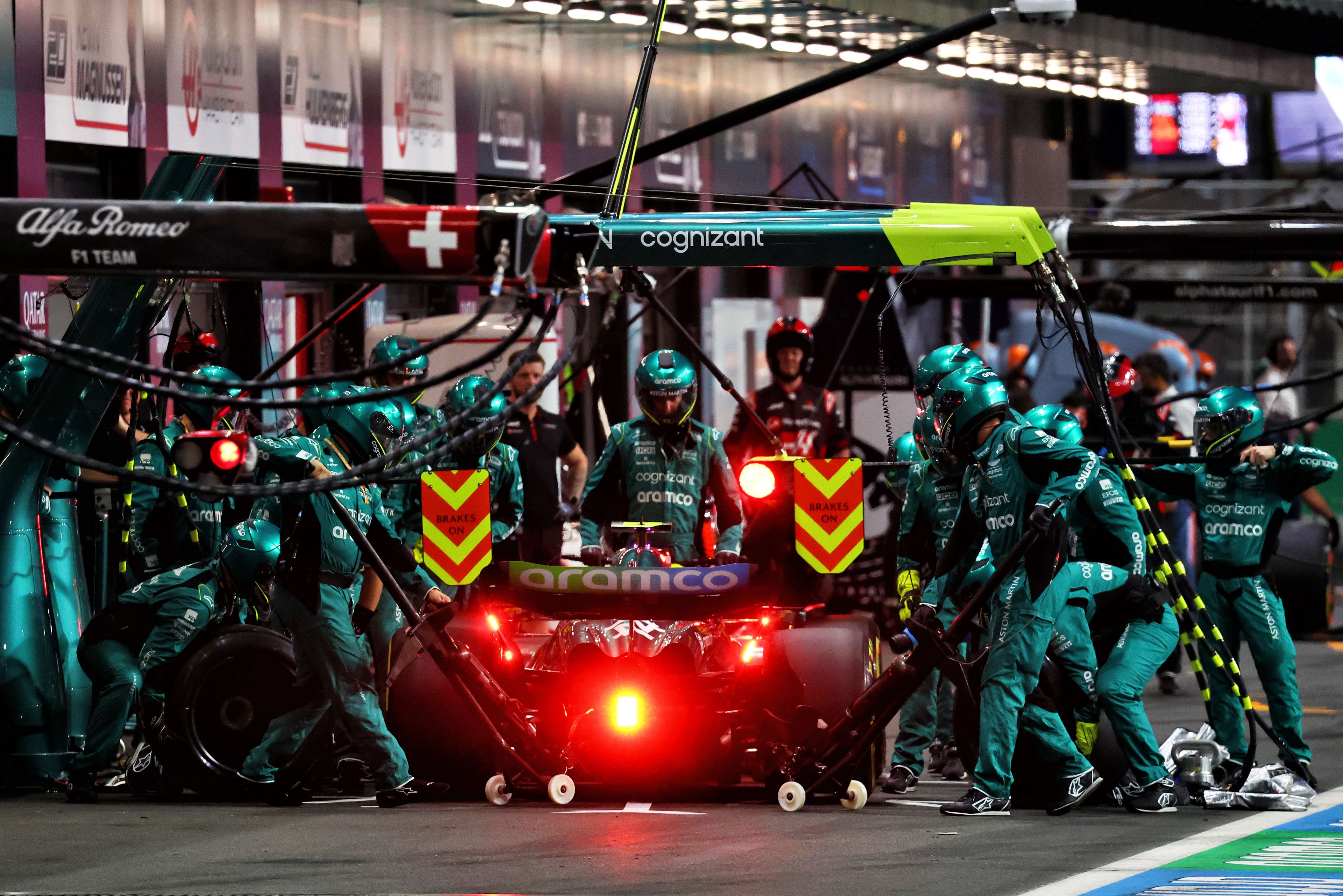 However, Aston Martin challenged the decision post-race by petitioning for a right of review and the relevant hearings took place in quick succession.
The team successfully argued that the stewards were wrong to believe there was an emphatic agreement in place that the jack touching the car did indeed constitute working on it.
As evidence, Aston Martin presented minutes of the latest sporting advisory committee meeting and "video evidence of seven different instances where cars were touched by the jack while serving a similar penalty to the one imposed on Car 14 without being penalised".
It is understood that these related to the front jack rather than the rear. Nonetheless, the team argued this proved it was incorrect to assert there was an agreement that "touching the car in any way, including with a jack, would constitute "working" on the car".
The stewards accepted that this was new and relevant evidence, because it was unavailable at the time of the decision and the foundation for that decision had been called into question, so the review was granted.
"We concluded that there was no clear agreement, as was suggested to the stewards previously, that could be relied upon to determine that parties had agreed that a jack touching a car would amount to working on the car," the stewards said.
Following that process, Alonso's penalty has been rescinded and his third place was reinstated.