With Mercedes so far away from race-winning, let alone title-contending, form and Lewis Hamilton not having a 2024 Formula 1 contract yet, 'Hamilton mood watch' would be a popular pastime even without him being as – relatively – outspoken about the team's efforts as he has been lately.
He's also not even been the team's top performer. Yes, he led George Russell home in Bahrain, but it's 2-0 to Russell in the qualifying battle (the Saturday gap nearly four tenths of a second in Saudi Arabia last weekend) and Russell finished ahead on race day in Jeddah too.
Sunday was still better for Hamilton in Saudi Arabia than Friday and Saturday. Only eighth in qualifying, and off the pace on hard tyres in the first stint, when he was overtaken by both Max Verstappen and Charles Leclerc, he benefited from being able to clear his pitstop under the safety car and then being on mediums for the second stint when most others were on hards. That allowed a move on Carlos Sainz's Ferrari to secure fifth place.
It was enough for Hamilton to declare he was "generally happy" and that there were "lots of positives to take" from the Jeddah weekend. He was pleasantly surprised to beat both Ferraris in the race too, though Ferrari's take on this was that it was just the vagaries of race circumstances such as safety car timing for its strategy and then it faring badly on hards, rather than a sign that it was now behind Mercedes overall.
But even amid his relatively content end to the weekend, there was a strong hint that Hamilton's not going to be Mercedes' main hope until something changes with the car.
There was a degree to which Hamilton said the disparity between him and Russell was just down to set-up choices, and Hamilton certainly did seem to go awry on that front relative to his team-mate.
But both Hamilton and team boss Toto Wolff spoke of there still being a fundamental issue with the 2023 Mercedes that's going to limit what Hamilton in particular can do with it until a major change is made.
"We're a long way down on downforce for one, we have to pick up the rear end on downforce particularly," said Hamilton when asked what needed to happen for him to get more confidence in the W14.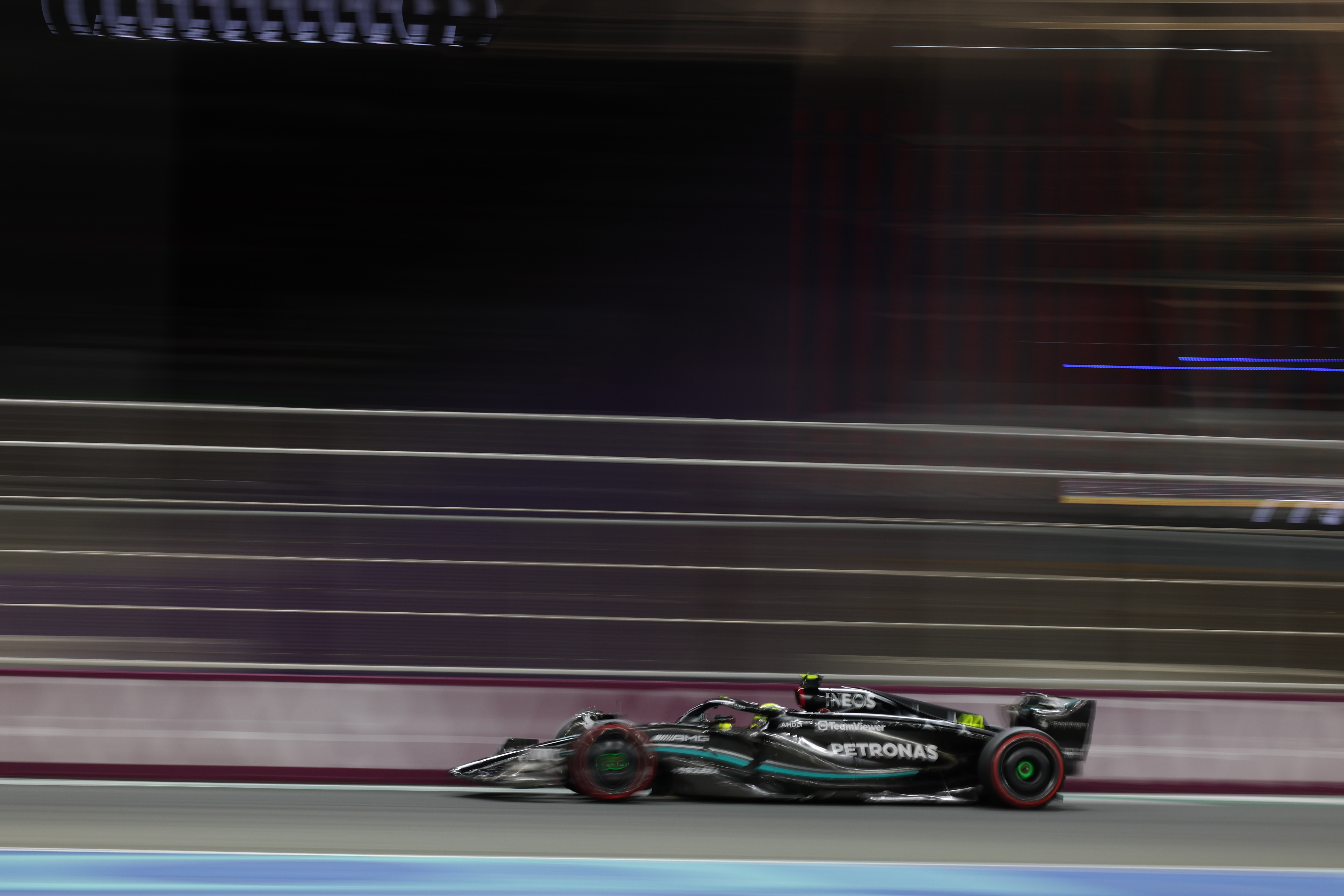 "The more rear we gain, the more stable the rear becomes, the more confident we'll be to be able to attack.
"But I think in general this car, even if we change that, there's a specific thing with something on the car.
"It's a position I've not had in previous years' cars. For me, it's the thing that is making me uncomfortable so I've just got to work hard with the team to make sure that's changed."
---
How Russell and Hamilton compared in Jeddah
Scott Mitchell-Malm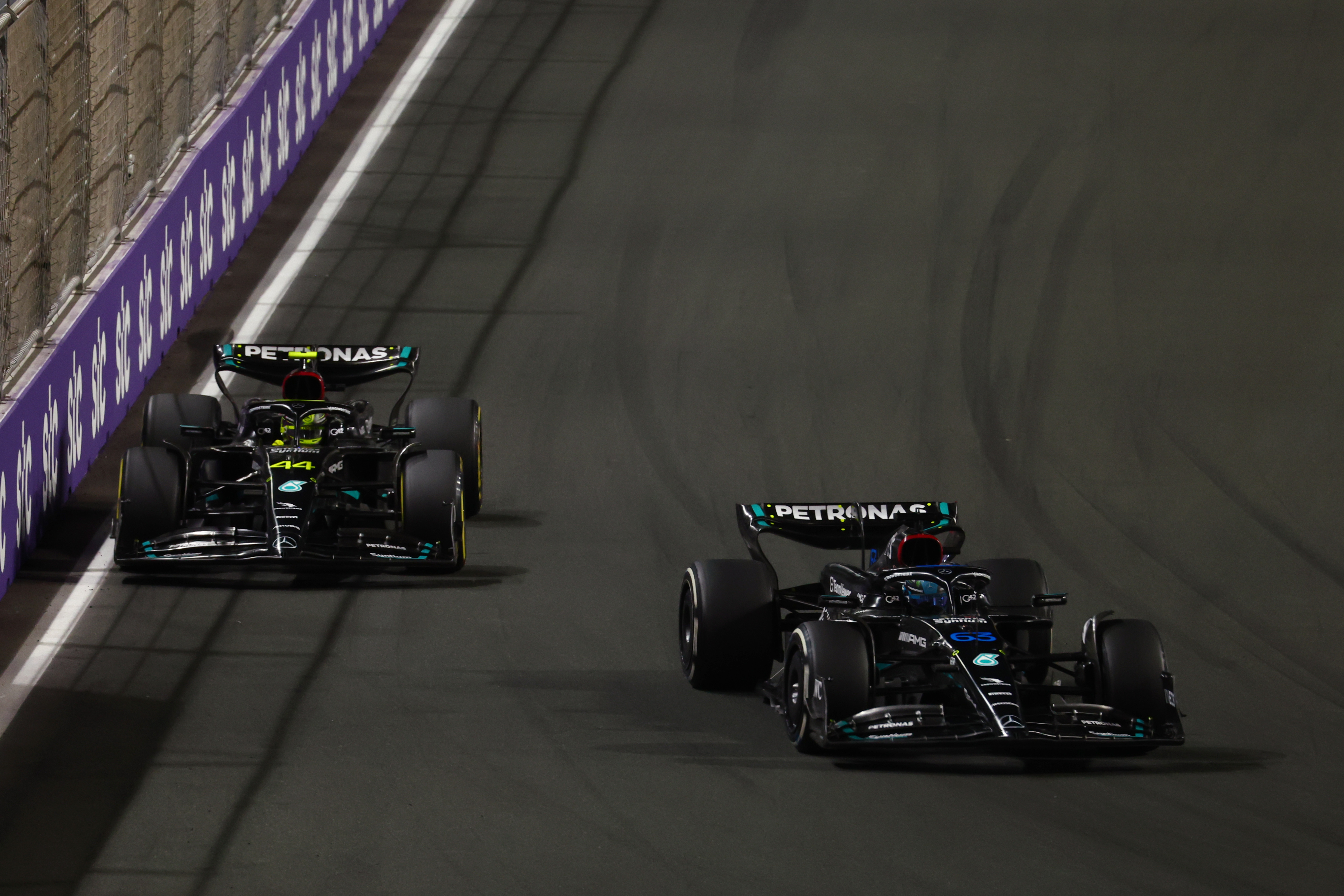 Russell clearly got the car into a better working window in Saudi Arabia than Hamilton did.
I got the impression that Lewis just went in a set-up direction that wasn't vastly different to Russell's but was different enough that it just seemed to not be right.
He didn't have confidence in the car all weekend. Russell did a better job, he probably didn't manufacture in his own problems whereas it sounds like Hamilton did a little bit with the way that he wanted to try to adjust the car's set-up.
But overall it's just broadly where Mercedes is at the moment: the best case scenario is if something happens to the faster cars it might be able to steal a podium.
---
Asked by The Race if the Mercedes was more manageable in race conditions than when on an all-or-nothing qualifying lap, Hamilton agreed that heavy fuel and the more measured demands of race pace tamed the car to a degree.
"It's on a massive knife-edge when you're above 95% but when you're in the race stint, it's much more controllable, more predictable," he said.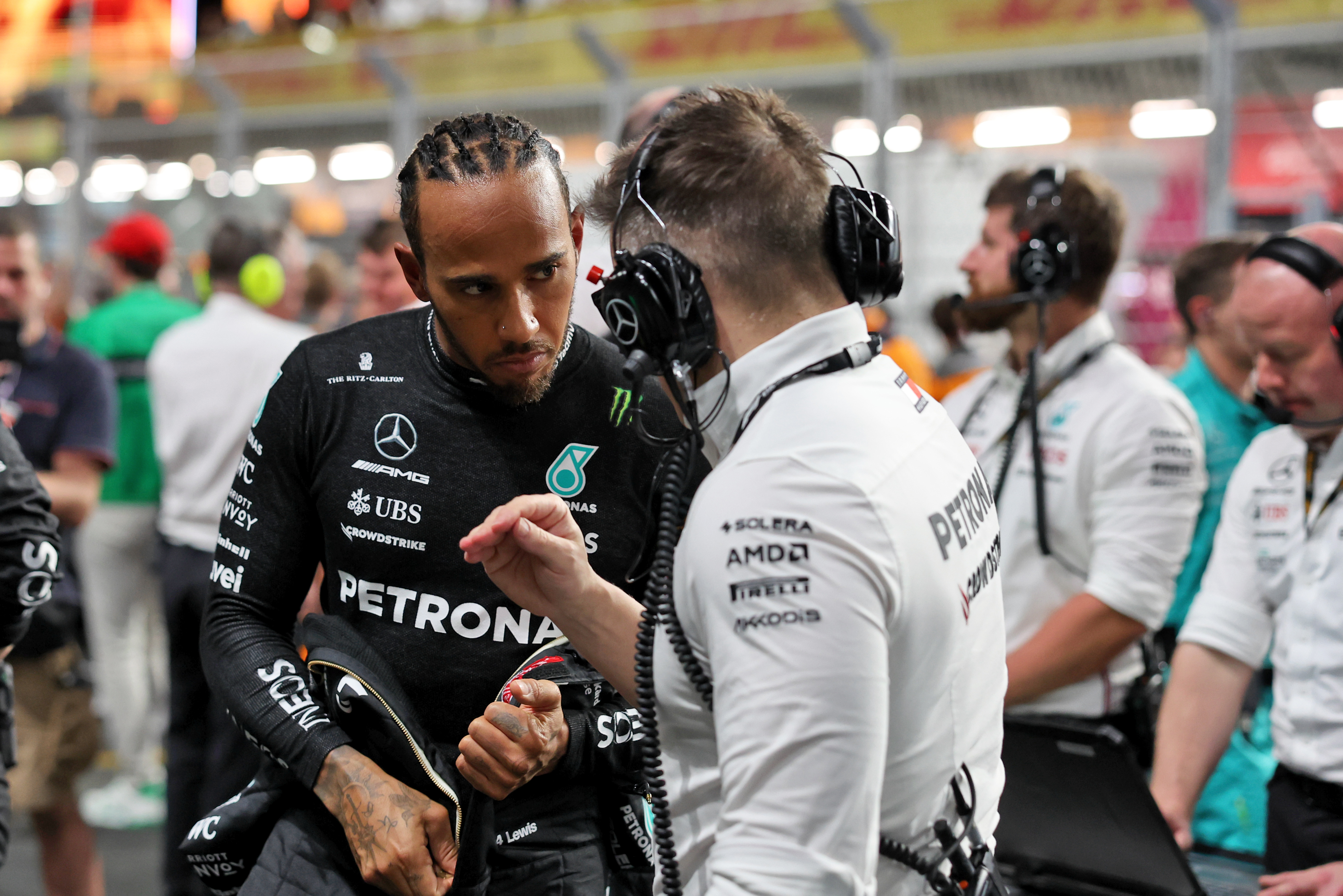 We're still very early in the 2023 F1 season and only have small sample sets to judge relative performance on. The set-up success Russell had relative to Hamilton may have been specific to the asphalt demands of the Jeddah streets, for example.
But Hamilton's recent talk of feeling 'disconnected' from the car and complaints that his feedback last year wasn't heeded support a feeling that there's a particular gap between what he wants for his driving style and preferences and how the W14 behaves, an added layer of personal discomfort beyond the car's overall pace deficit. And a fundamental one too, not something that a set-up tweak or a different circuit will erase.
That was inferred in the way Wolff summarised Hamilton's feelings about his 2023 car as well, his description carrying a clear hint that this is not just a bad car but a bad car that specifically does not suit what Hamilton needs.
"I think we have a fundamental issue that he's not happy with and is linked to the way he feels the rear end of the car," said Wolff.
"And that's not something that can be cured quickly.
"But the drivers are the most important sensors in the car and if they tell us that's what they feel, we need to consider that."
---
Making a car to suit Hamilton pays off
On The Race F1 Podcast last week, Mark Hughes explained how Hamilton's apparent complaints had steered Mercedes in the right direction with its previous-generation cars.
"Sometimes what the numbers say doesn't tally with what the driver is trying to tell you and the driver will be overruled because the simulation says another thing and the engineers are working from numbers. But sometimes the reality's not quite like that.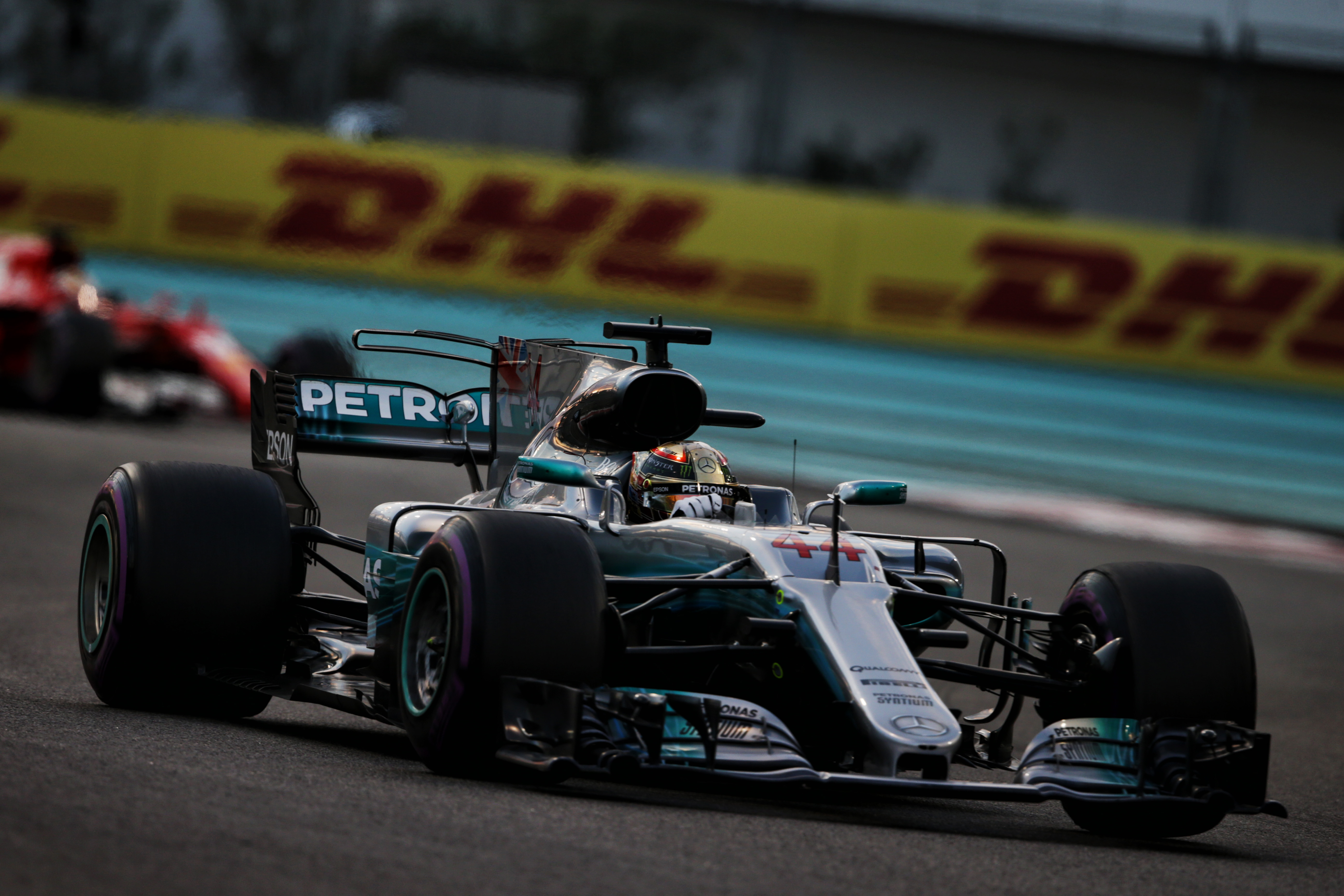 "Hamilton's always asked for a car with which he can take corner approaches very, very aggressively, with very late braking, geometrical lines but very aggressive input and a rear that will keep up with it.
"When Mercedes had the diva car of 2017 (above), Hamilton was saying he would prefer a different aero balance. And over the next few years, he gradually convinced the team to keep moving it in the direction that he wanted it and from 2017 to 2020 it got better each year.
"If Mercedes looks back on it, it might actually see that there is a correlation between what Hamilton's been asking for and performance, because the car did generally get better between 2017 and 2020 as it moved in the direction he was asking for.
"Having his input placed higher up the order of priorities is probably one of the lessons to learn."