Lewis Hamilton's glum outlook through a tricky start to the Saudi Arabian Grand Prix weekend reflects the magnitude of a problem with no short-term antidote.
The Mercedes Formula 1 driver probably already knows his season, and what he was aiming for, is done.
There may be fleeting reprieves – tracks that suit the car a little better, performance gains with upgrades, the odd podium here and there.
But fundamentally the situation Hamilton and Mercedes face now and for the immediate future is this: they are not fighting for wins, and it is desperately unlikely they will fight for the 2023 titles.
That does not mean throwing in the towel, but it must mean a significant recalibration. As his team principal Toto Wolff says: "Going into 2023 the expectations were that we're going to close the gap more and we're going to be able to win more races and hopefully fight for a championship and that hasn't happened."
Every year, according to those close to Hamilton, he comes back more determined and motivated to win. That would have undoubtedly been the case again this year after all the problems of 2022, the disappointment, the progress, and the promise of a big recovery.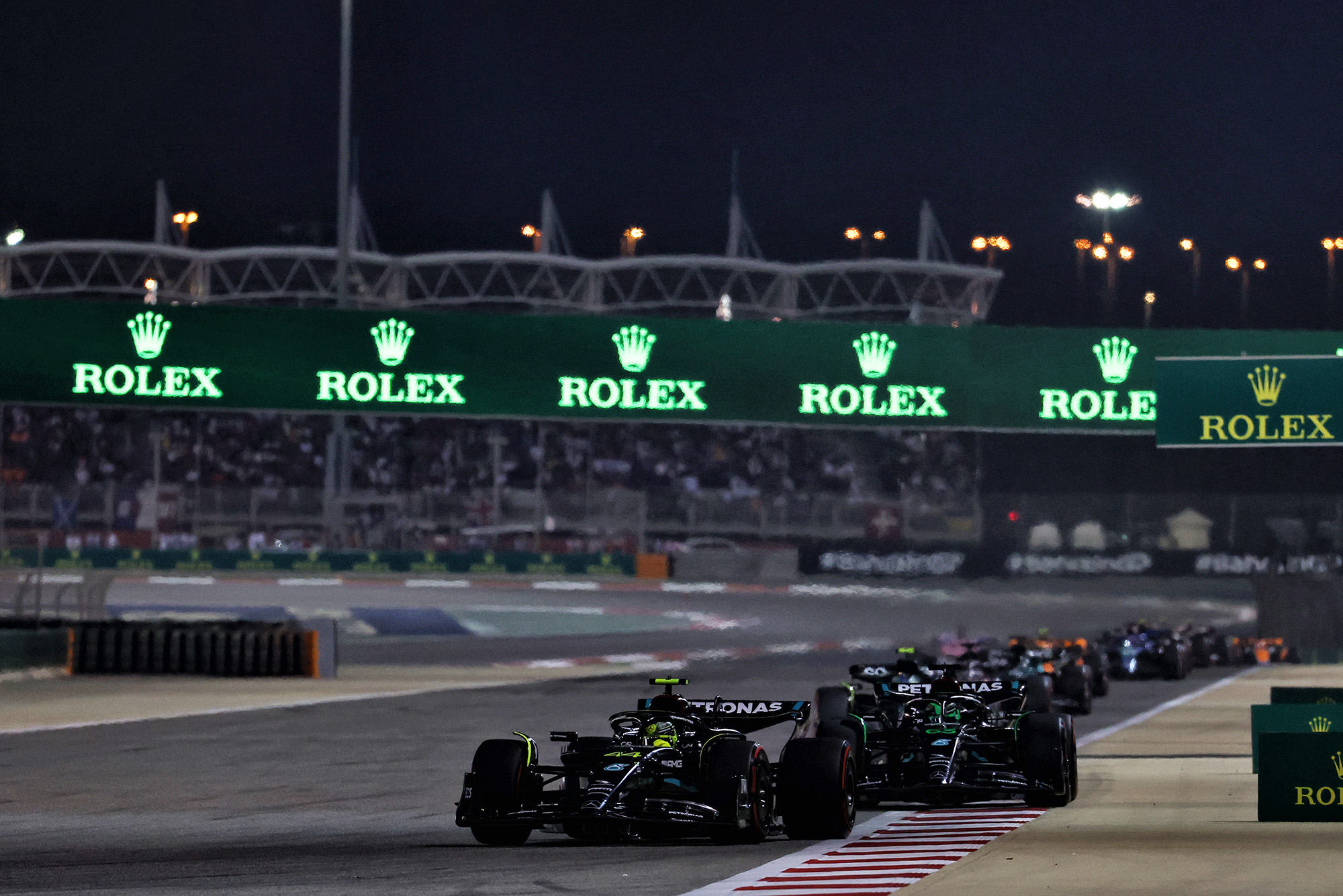 To have watched that disappear over the space of a couple of weeks shaking the car down, testing it and then racing it in Bahrain, must have been a significant blow. Probably a bigger one than those of us without the same extreme competitive edge can comprehend.
Small wonder, while this remains a fresh feeling, Hamilton does not always choose the right words, or might cut such a disconsolate figure as on another frustrating Friday at the Saudi Arabian Grand Prix.
Little over 24 hours earlier in Jeddah, George Russell had said that a team meeting the Tuesday after Bahrain had helped a Mercedes recovery plan crystallise. What is not yet clear, at least externally, is how much Mercedes has to change and where it is planning to start.
In basic terms, Mercedes needs better aerodynamic performance, but it is also talking about things like mechanical balance. There is not just one issue here. But in the broadest sense, the W14 simply lacks downforce.
Addressing this doesn't mean a B-spec – Mercedes cannot change the chassis in the budget cap era anyway, it's too expensive – but it does mean extensive reworking of its aerodynamic platform. And the process of getting from this version of the car to a guaranteed better concept that is working well enough in reality to fight for wins is an arduous, lengthy one.
Wolff claims that Mercedes understands "crystal clear what we've done and why we ended up in a place that doesn't bring us performance". Assuming that is correct, Mercedes is still months away from turning that into what Wolff calls "real performance on the car".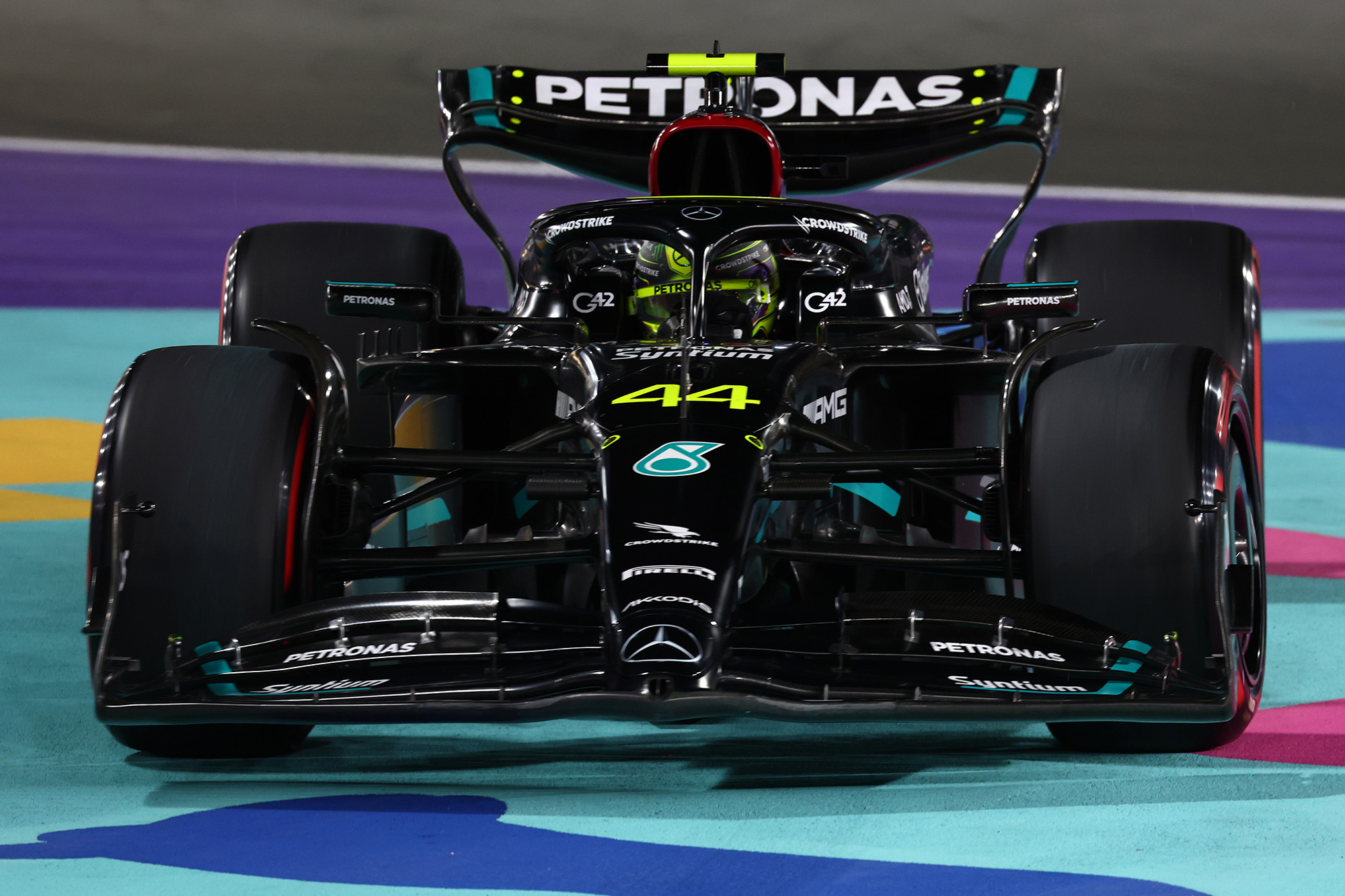 "But we have a big step ahead to what we've seen after the test, in terms of our understanding," he adds.
There's the silver lining for Hamilton, long-term. But it won't feel particularly tangible at this stage. If this is real, then Mercedes may well end the season with a much more competitive car. "If". "May". Words that a seven-time world champion is not used to trading on.
What about the short-term? Well, there's little to be excited about for a while at least. There are more updates coming and the first real package, which was already planned and will not be part of any concept change, is due at Imola – more than two months away still.
The R&D resource has already deployed on such updates so it makes sense to continue producing them, to improve the current version of the car as much as possible in the meantime while bigger work goes on in the background.
As the W14 is starting from a lower base relative to its rivals than expected, even a gain of a few tenths by Imola – if that's realistic – is unlikely to suddenly give Hamilton a race winning car.
It might be better, which would probably rein in the extremities in performance and also emotional swings. But anything grander will take longer.
The frustration may ease as Hamilton adjusts to the reality of his 2023. But much as Hamilton may be able to process his situation a little better, he is feeling this in a raw way for a reason, and should not be expected to hide that all the time.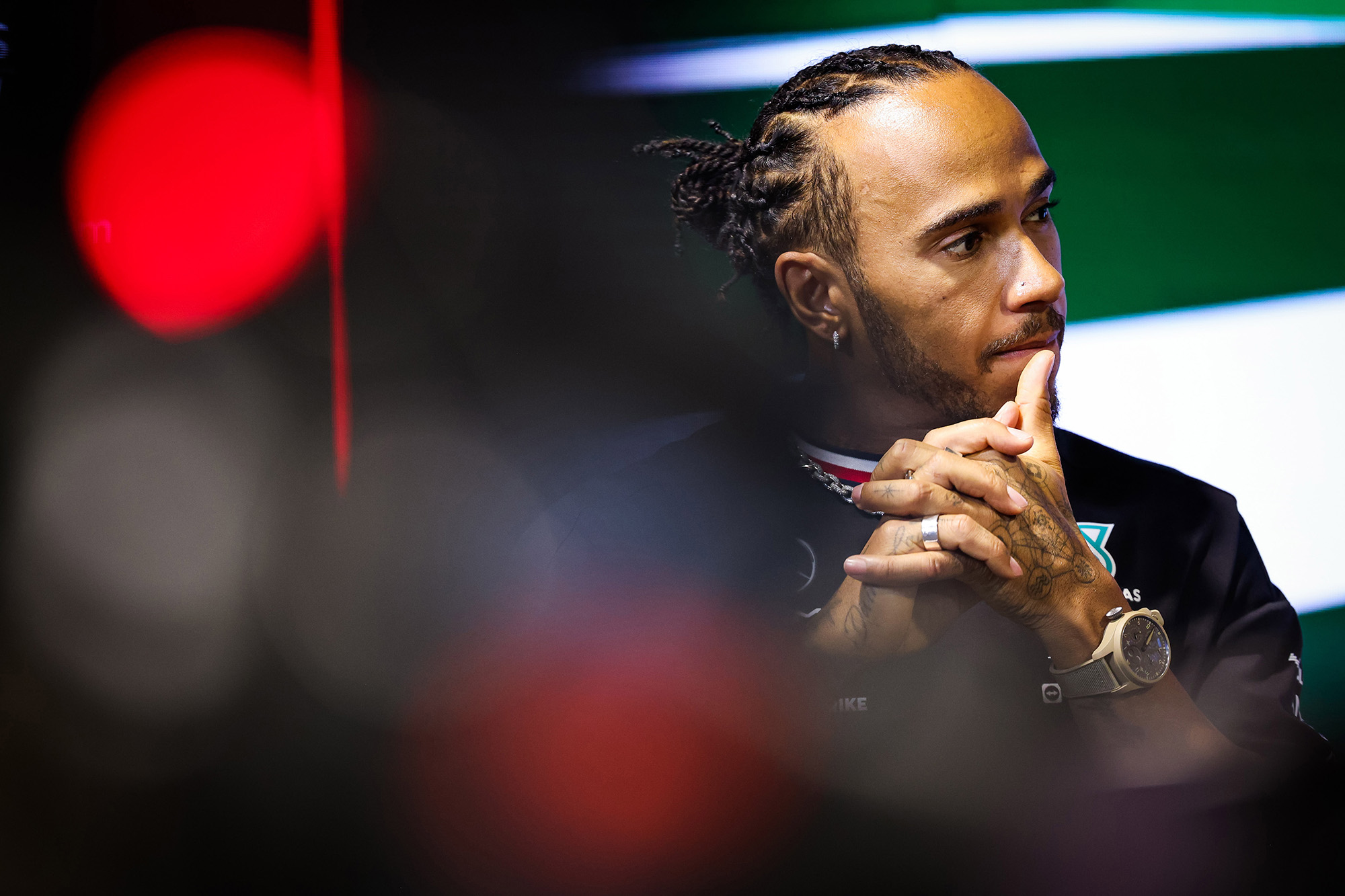 "We know there are emotions at play with him, with me, with many others in the team and that we wear our hearts on our sleeves," says Wolff, when asked about Hamilton's admission that he chose his words poorly by claiming recently that the team did not listen to him about the 2022 car.
"Sometimes you say things that in the media are being very quickly translated in a controversial way or polarising, which inside of the team never cause any waves because we know that the emotions can run high.
"If I'm watching a laptime deficit, a coming together or a race that doesn't go well, I'd also like to say that I'm not happy where the car has been developed to.
"But that's OK inside of the team. We want the emotion high, and we have tough love.
"We are saying it straight when it's missing and nobody's ever going to not take it on the chin."