What we see on the numbers from Friday running at Jeddah looks is a straight confirmation of the Bahrain race day competitive order at the front with Red Bull comfortably the fastest 2023 Formula 1 car from Aston Martin.
The Red Bull is fast everywhere, the Aston can match it in the corners but is carrying a lot more drag to do so. Alonso split the Red Bulls on single-lap pace, but if Bahrain is any guide that was probably achieved with a slightly lower fuel load. The Red Bull advantage looks at least as big as in Bahrain, but the Aston does seem to be set to consolidate its position as next best.
Red Bull, like most teams, split its long running between the medium (C3) and the soft (C4) tyre for what looks set to be a nominal one-stop race. The medium looks the favoured tyre for the race stints and Sergio Perez used it to set the fastest long run of anyone, with Max Verstappen on the soft a couple of tenths slower.
"It was a positive day," said Verstappen, "but there's still work to do, things we can do better. The long runs look quite close but that's because everyone is just managing the tyres and because the deg here is lower than at Bahrain you're not seeing such big differences."
Alpine had a great day at the office and was vying with Mercedes to be the third-quickest car over a lap and potentially faster on the long runs. Pierre Gasly's run on the softs was extremely impressive and Esteban Ocon's on the medium was only 0.1s shy of Alonso's Aston on the same tyre.
| | | |
| --- | --- | --- |
| Driver | Soft | Medium |
| Perez | | 1m35.096s (12 laps) |
| Hamilton | | 1m35.194s (4 laps) |
| Verstappen | 1m35.217s (12 laps) | |
| Alonso | | 1m35.281s (11 laps) |
| Gasly | 1m35.293s (8 laps) | |
| Sainz | 1m35.296s (5 laps) | |
| Ocon | | 1m35.350s (9 laps) |
| Russell | | 1m35.449s (9 laps) |
| Leclerc | | 1m35.488s (10 laps) |
| Hamilton | 1m35.565s (3 laps) | |
| Stroll | 1m35.676s (9 laps) | |
Mercedes had a very difficult day. Lewis Hamilton's position in the long-run times on the medium is flattered enormously by his doing only four laps on it compared to 16 laps each for the Red Bulls and 12 for the Alpine drivers. Hamilton abandoned his initial soft run after overheating the rears, the Mercedes having a very difficult balance on both tyres.
Hamilton and Russell were on different programmes, the team desperately trying to work through as many different set-up options as possible. It was noticeable that Russell's time over Hamilton was taken through the interconnected sweeps of sector one, where confidence is essential – and that's something Hamilton clearly didn't have in the car.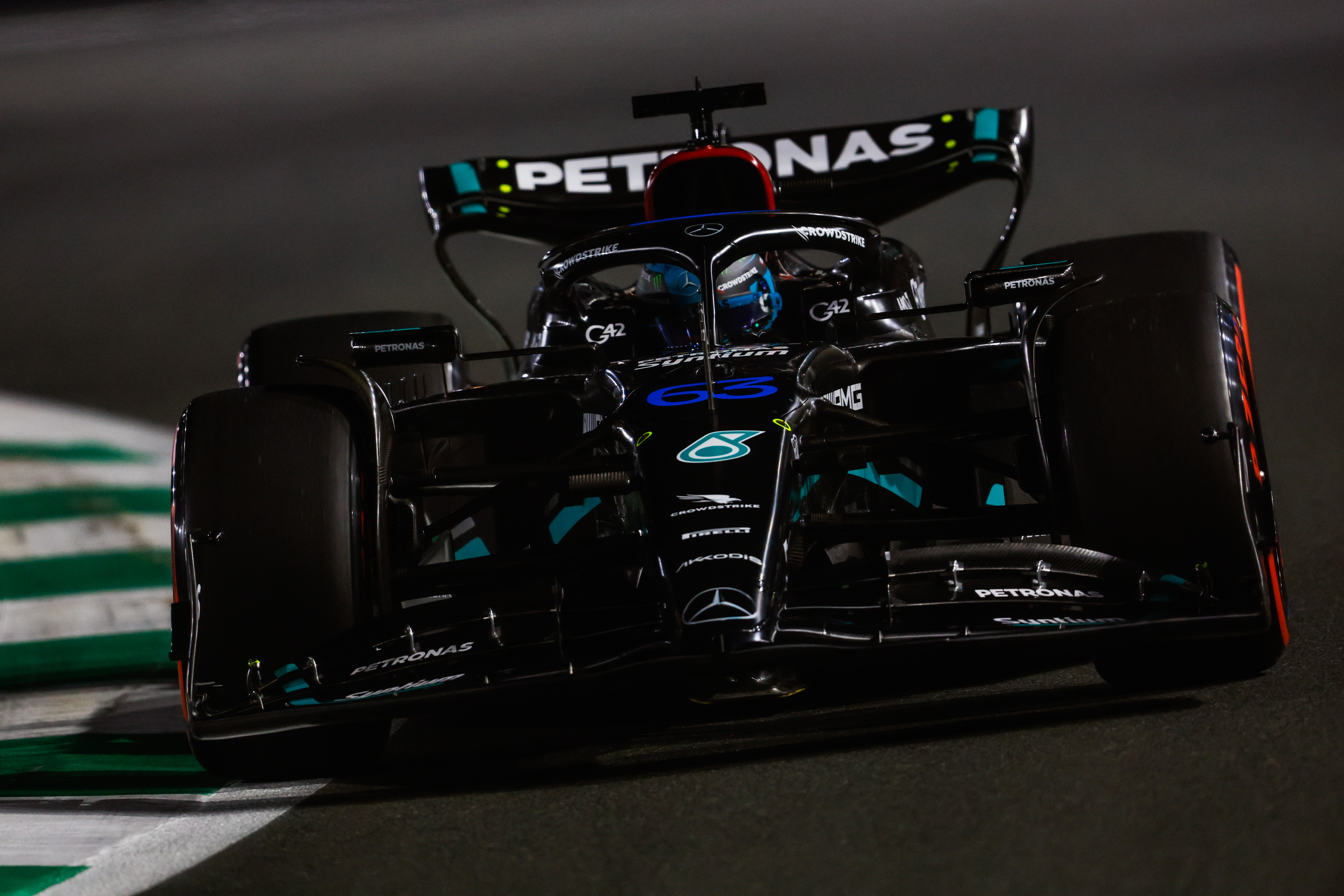 He was in very low-key mood afterwards, saying: "We were struggling in both sessions. We just continue going into the details trying to improve the balance. It's a tough car to drive."
Russell was only slightly more upbeat. "We're learning a lot of things but we are not going to find a second overnight."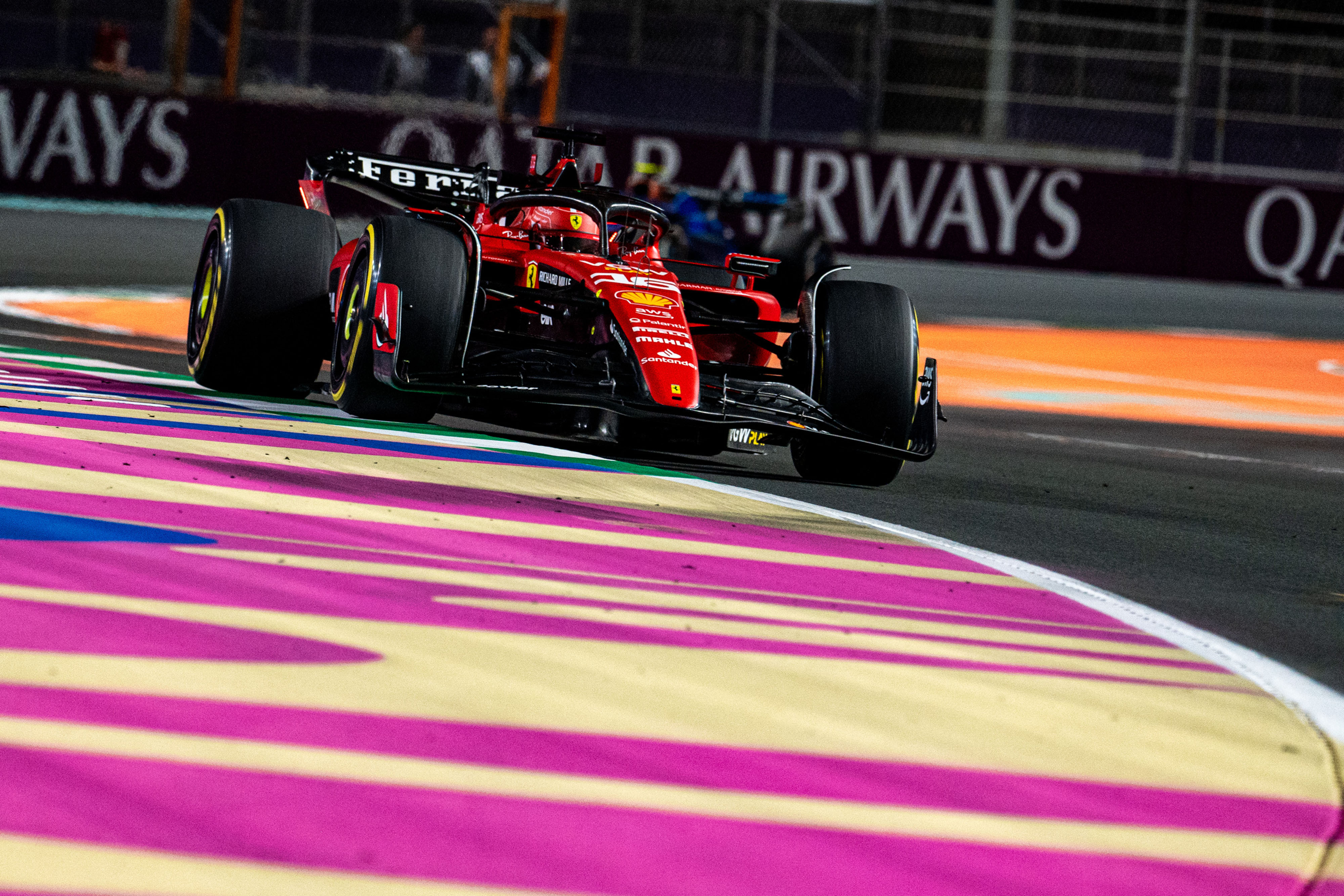 Ferrari appeared to be running its power unit very conservatively, hence its poor showing in the single-lap comparison. Expect that to be much improved come qualifying, but probably not by enough to satisfy either Charles Leclerc or Carlos Sainz.
But its long runs were not great either, showing a similar pace and high level of degradation (even on the medium) to the Mercedes. The suggestion is though that the Mercedes was running a higher engine setting, so painting an even bleaker picture for the black cars.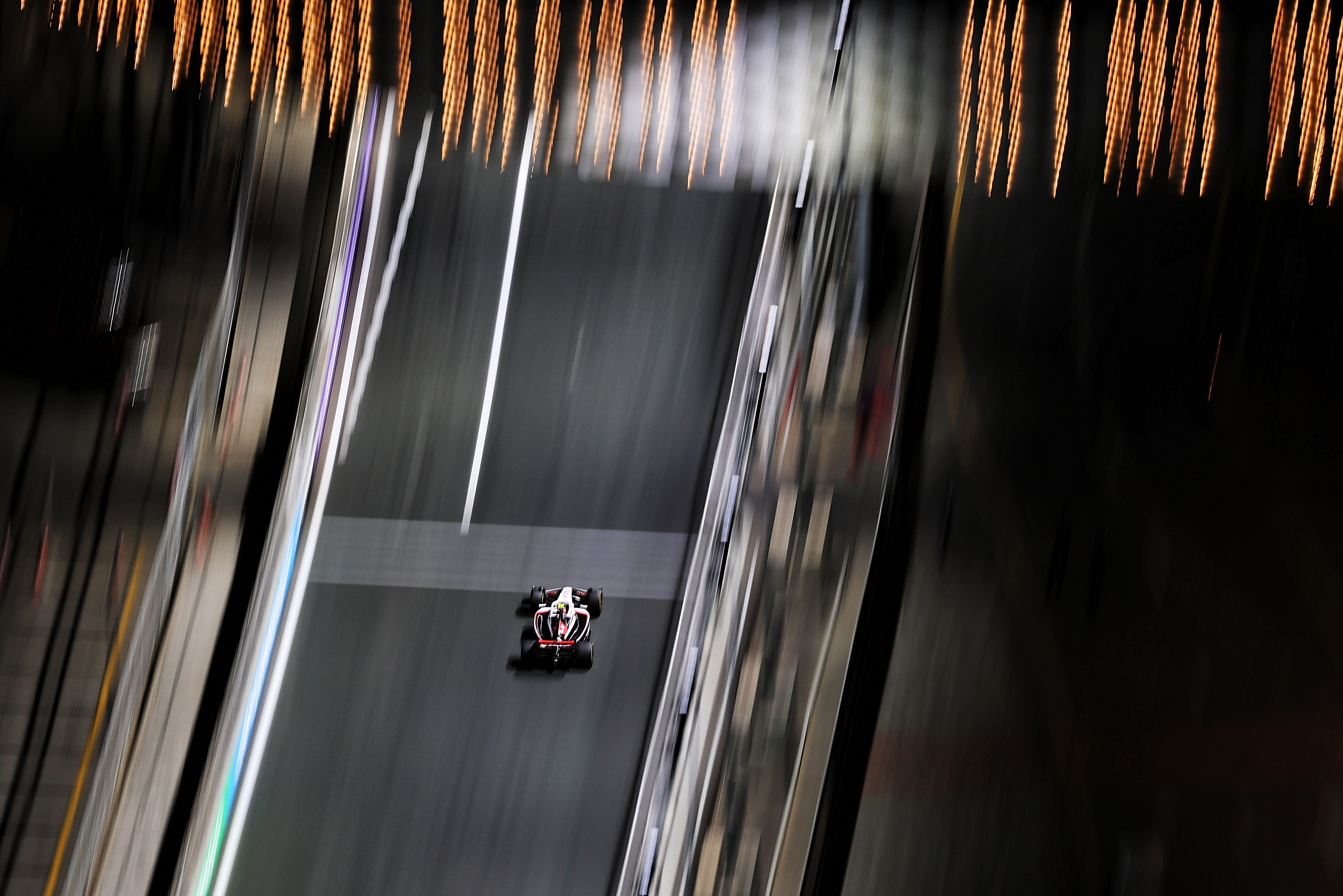 Nico Hulkenberg was every bit as quick over a lap as Alpine or Mercedes, but the Haas's long run pace was disastrous in both his hands and those of Kevin Magnussen and well off even that of AlphaTauri and Williams.
Practice 2 Results
| Pos | Name | Car | Best Time | Gap Leader |
| --- | --- | --- | --- | --- |
| 1 | Max Verstappen | Red Bull | 1m29.603s | |
| 2 | Fernando Alonso | Aston Martin-Mercedes | 1m29.811s | +0.208s |
| 3 | Sergio Pérez | Red Bull | 1m29.902s | +0.299s |
| 4 | Esteban Ocon | Alpine-Renault | 1m30.039s | +0.436s |
| 5 | George Russell | Mercedes | 1m30.07s | +0.467s |
| 6 | Pierre Gasly | Alpine-Renault | 1m30.1s | +0.497s |
| 7 | Lance Stroll | Aston Martin-Mercedes | 1m30.11s | +0.507s |
| 8 | Nico Hülkenberg | Haas-Ferrari | 1m30.181s | +0.578s |
| 9 | Charles Leclerc | Ferrari | 1m30.341s | +0.738s |
| 10 | Carlos Sainz | Ferrari | 1m30.592s | +0.989s |
| 11 | Lewis Hamilton | Mercedes | 1m30.599s | +0.996s |
| 12 | Lando Norris | McLaren-Mercedes | 1m30.721s | +1.118s |
| 13 | Yuki Tsunoda | AlphaTauri-Honda RBPT | 1m30.776s | +1.173s |
| 14 | Alex Albon | Williams-Mercedes | 1m30.81s | +1.207s |
| 15 | Kevin Magnussen | Haas-Ferrari | 1m30.82s | +1.217s |
| 16 | Guanyu Zhou | Alfa Romeo-Ferrari | 1m30.837s | +1.234s |
| 17 | Nyck de Vries | AlphaTauri-Honda RBPT | 1m30.921s | +1.318s |
| 18 | Logan Sargeant | Williams-Mercedes | 1m30.959s | +1.356s |
| 19 | Oscar Piastri | McLaren-Mercedes | 1m30.964s | +1.361s |
| 20 | Valtteri Bottas | Alfa Romeo-Ferrari | 1m31.052s | +1.449s |