Alpine expects a stronger Saudi Arabian Grand Prix weekend and hints it could even have the pace to threaten Mercedes, with Pierre Gasly saying "there would have been the pace to annoy them" in the Bahrain Grand Prix given a better grid position.
Ocon started ninth in Bahrain, but his race was ruined by a trio of penalties that led to his retirement from last place after 26 laps. Gasly finished ninth from 20th on the grid after having his fastest Q1 time, good enough for 17th on the grid, deleted for a track limits violation.
Gasly described his poor qualifying in Bahrain as "a one-off" that he attributed to the team "getting a bit too extreme with the car and still chasing and trying to understand" the package. But he's confident that he could have at least taken the fight to the second Mercedes of George Russell, who finished seventh in Bahrain behind fifth-placed Lewis Hamilton and Aston Martin's Lance Stroll.
"I do think that we would have been in that fight with George," said Gasly. "It is always difficult to redo a race, it would have meant that potentially we didn't have a new set of tyres to start the race and there are a lot of things which would change a bit the outcome.
"But I'm quite confident that there would have been the pace to annoy them [Mercedes]."
Gasly's claim that the pace was there to bother Mercedes is a reasonable one, even though the race situation made it difficult to compare the relative pace of the W14 and the Alpine A523 and draw definitive conclusions. Alpine was able to help Gasly make up positions with undercut-attack pitstops at the end of the first and second stints, during which his pace was contained by Zhou Guanyu and Yuki Tsunoda respectively.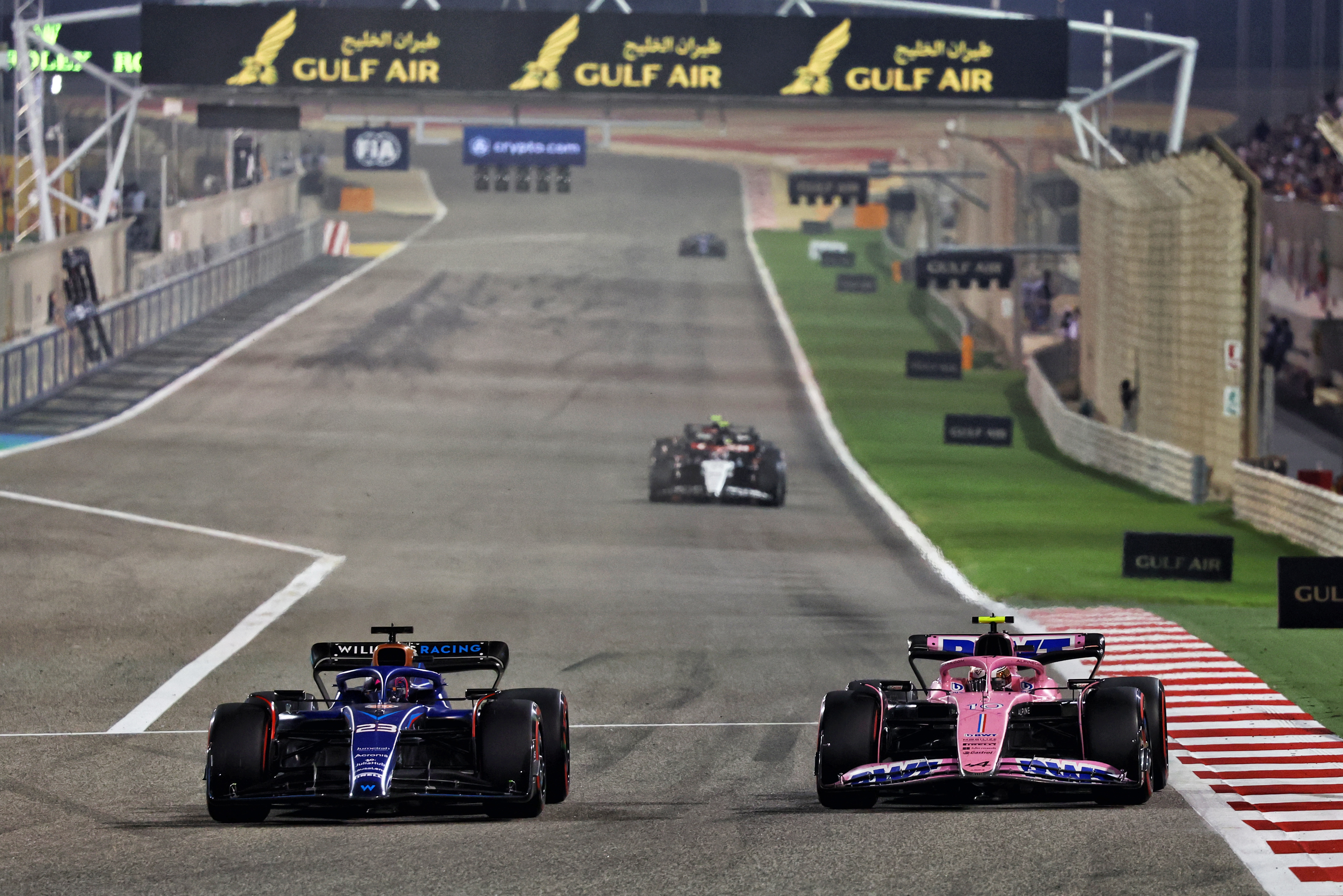 That put him on the tail of Alex Albon, who he was unable to pass until both pitted under the VSC. Gasly took fresh softs, whereas Albon had to fit a used set of the same compound, and was able to pass the Williams. The Mercedes drivers, and Stroll, ahead had not stopped for fresh rubber and Gasly gained rapidly, bringing the gap to Russell down from 33s at the end of lap 41 to just under 18 seconds at the finish. Gasly crossed the line on the tail of Valtteri Bottas's Alfa Romeo, which did not stop under the VSC.
This means that while it is impossible to make any direct comparisons between Mercedes and Alpine's pace, Gasly's performance did hint at the car having the performance to at least give the Mercedes drivers something to worry about.
"Always looking ahead," said Gasly when asked if Alpine was looking forward at Mercedes and Aston Martin rather than being concerned about keeping the rest behind.
"From Sunday, there was definitely some positive data that came out of it and good signs of performance, so I don't think the gap is big [to Mercedes].
"I finished 15 or 17 [17.880s] behind George, doing three-quarters of the race in traffic and starting from the back So it's definitely something that is our target and that's where we want to be fighting."
Gasly is hopeful that both the different characteristics of the Jeddah circuit and the upgrades the team has planned can allow it to challenge not only Mercedes, but also Aston Martin.
He pointed to the the fact that Fernando Alonso didn't finish too far clear of Russell, with the gap 17s at the chequered flag, as showing Aston Martin might not be out of reach longer-term.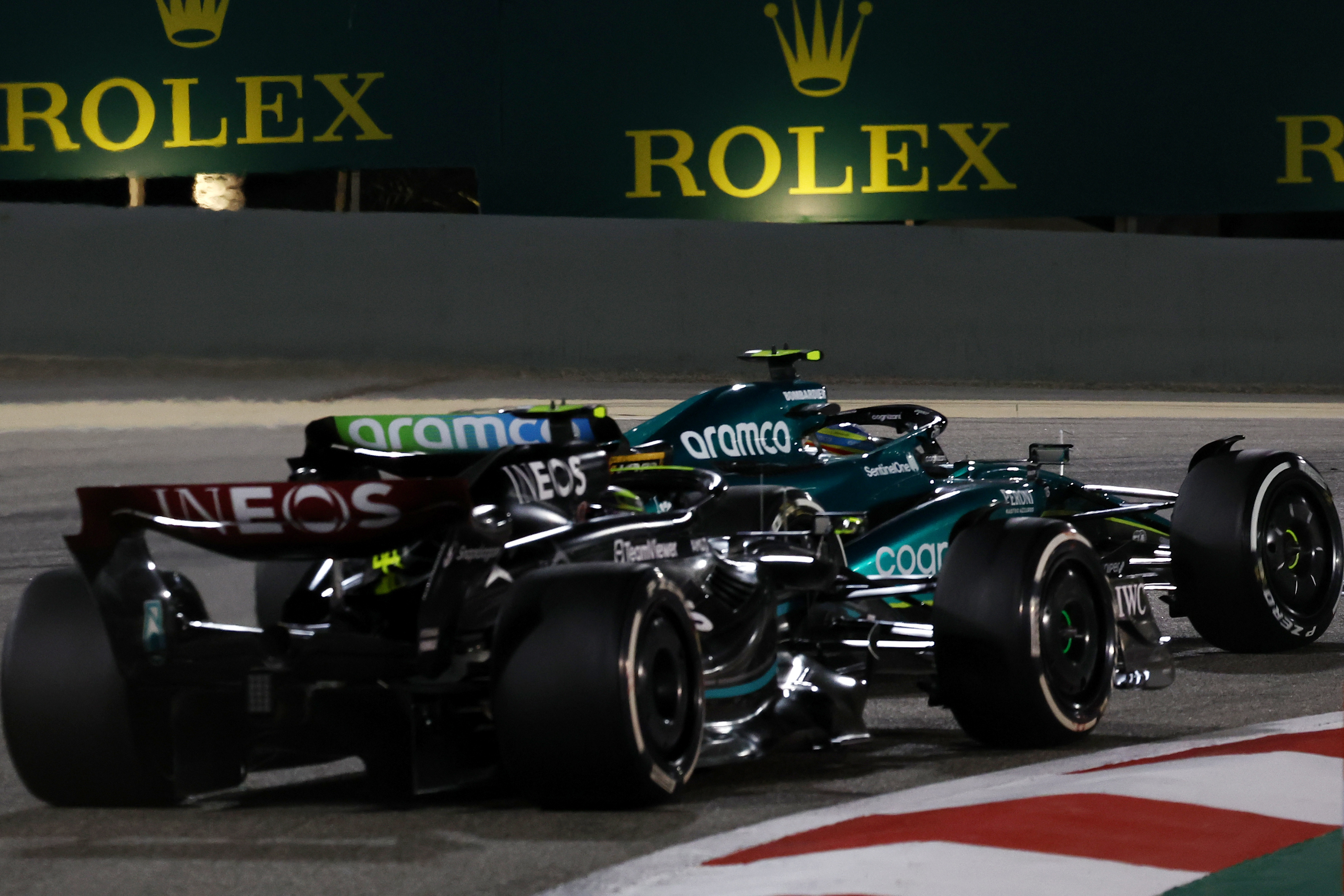 "I do think we would have been in the fight," said Gasly. "What I'm quite optimistic about is that we showed definitely some speed. And if we managed to improve the package that we have, and [make it] suited a bit more to my liking, obviously it depends on what they bring to the table for the coming weekends, I think we could be in that fight.
"If you look at [the gap] from Fernando to George, it's not massive, there is not a world between them. So first of all it will be interesting to see on a very different track here in Jeddah, a lot more high-speed, a lot more engine power-related with all these long straights, how we compared to these guys, is it better for us or not? And then Melbourne is going to be another one.
"So I think after five races, we'll be able to have a better idea and understanding where we are. And then we've got a couple of upgrades coming, so hopefully that can play in our favour and get us in that mix."
Gasly is also confident Alpine could have shown even better race pace in Bahrain given the team is still zeroing in on how to extract the most from the car.
But despite the underachievement in Bahrain, he defended Alpine's pre-season testing strategy and suggested what had been learned during the first weekend of the season will help the team find more performance.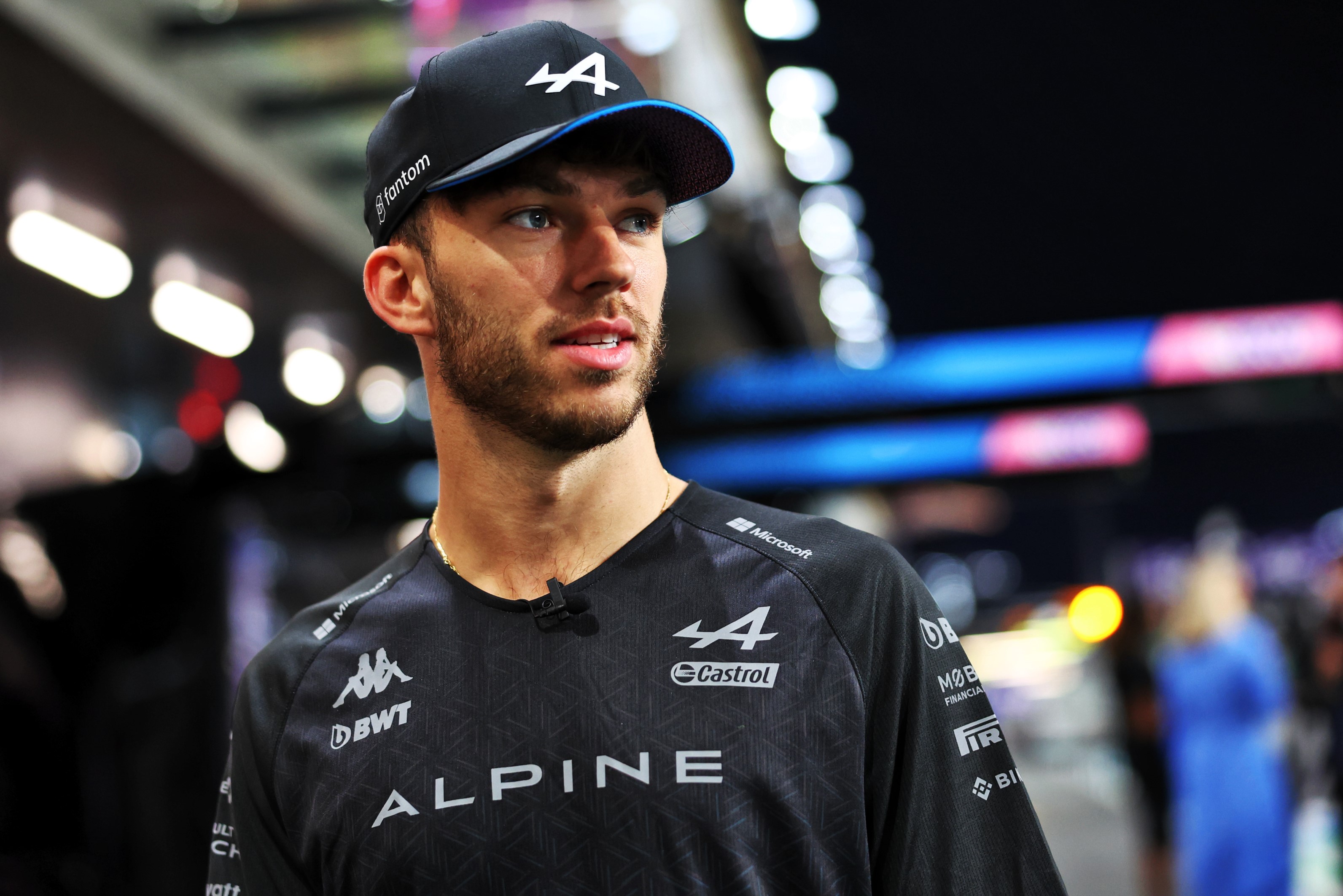 "I was actually very happy with the tests we did in the winter," said Gasly when asked by The Race if he felt Alpine hadn't made the most of testing in terms of understanding how to get the most out of the car in qualifying trim. "So I think it's not down to that, it is many, many parameters that come together.
"Obviously, testing is limited so going into the first race, I don't think any team knows exactly how to operate their car at its best. So FP1, FP2, FP3, you're still playing with set-up directions and trying to chase that ideal balance. Unfortunately, it didn't click and didn't work out the way that we wanted and we saw it in quali.
"But that's why I'm quite confident [that] there is even more performance on Sunday, [and] there were still things which were not ideal. It was competitive, but I know there was potentially a bit more into it.
"So definitely some positives to take from the first weekend and on the other side, Saturday was terrible and we know what went wrong and that's what we need to focus on for this weekend."
After his weekend to forget in Bahrain, team-mate Ocon says he has no doubts that the Alpine will be a consistent Q3 car.
But he also pointed to the fact Jeddah has tended to suit Alpine better than Bahrain GP venue Sakhir.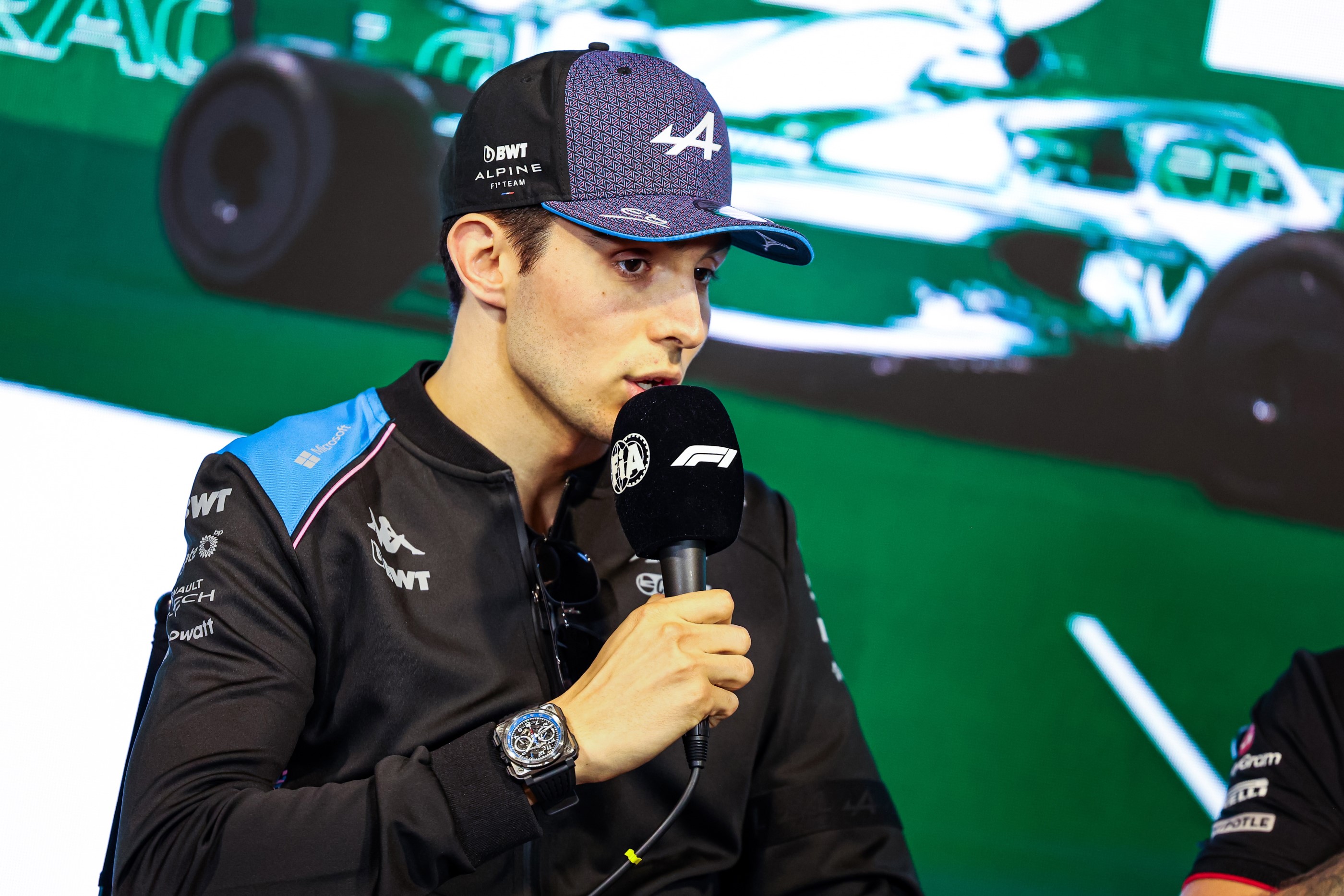 "It's definitely what we are targeting and we did that in Bahrain," said Ocon when asked if the Alpine will have consistent Q3 pace.
"It [Bahrain] is definitely not our best circuit as a whole. Last year it was a pretty similar thing, we got P9 in qualifying but we qualified fifth here [in Jeddah]. We've been very strong on this track and it's a track I've been enjoying racing at.
"Hopefully we can repeat the same, be competitive and have a good race weekend."