George Russell's astounding first outing with Mercedes was great for his Formula 1 future.
But the praise for his near-win in the Sakhir Grand Prix was mixed with arguments that it showed how flawed F1 is.
Russell has spent nearly two years failing to even score a point for Williams, yet looked a likely winner immediately with Mercedes.
Does that prove how little difference the driver really makes in F1? Does it undermine Lewis Hamilton's achievements? Or do such arguments insult the quality of Russell's performance in Bahrain?
Here are our writers' thoughts.
Hamilton holds the key to the answers
Glenn Freeman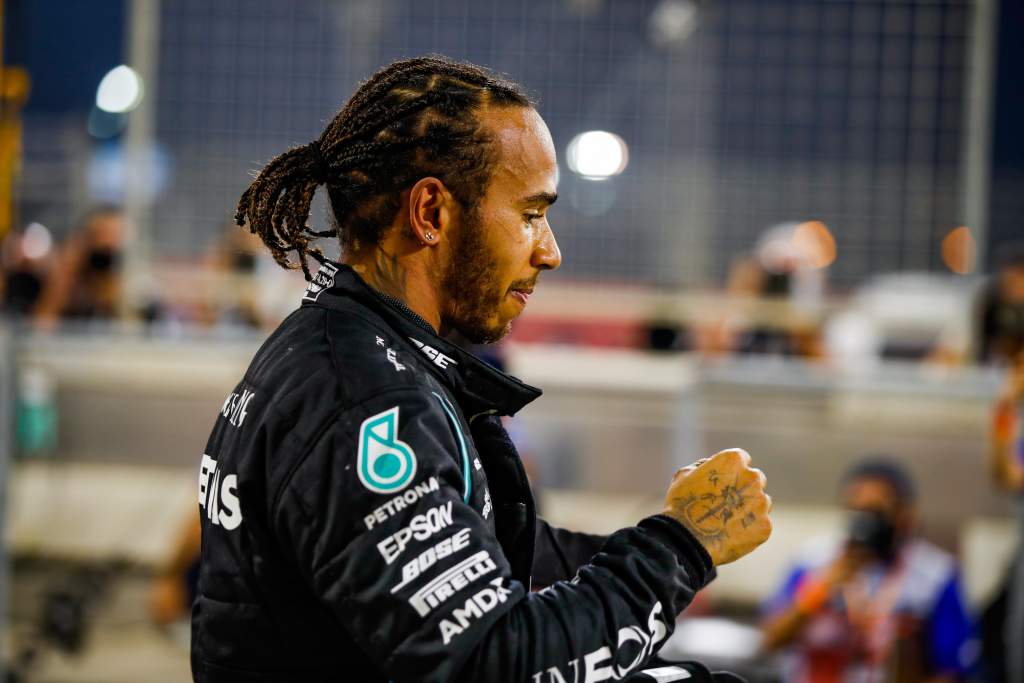 If you want to believe in Russell as a "future world champion" (to quote Ross Brawn), last weekend confirmed it.
But we may have to wait for him to share a garage with the man he replaced last weekend to get a definitive answer. Hamilton has crushed Valtteri Bottas this year, so the only real doubt you can place against Russell's performance is how fragile his main opposition was. Let's hope Hamilton sticks around long enough for us to see another epic battle of team-mates play out inside Mercedes, then we'll get some more answers.
Car performance is too dominant in F1, we all know that. As Fernando Alonso's year in a Minardi showed in 2001, a bad car can hold even a very special driver back. Russell's stint at Williams has often felt similar to Alonso's rookie campaign – the heroics are there if you're prepared to pay enough attention to spot them.
But as plenty of other drivers have shown in F1's history, a great car can only be consistently maximised by a great driver. Otherwise Gerhard Berger, Riccardo Patrese, David Coulthard, Rubens Barrichello, Mark Webber and even Bottas would have world championships to their names.
F1 needs to celebrate breakthrough success
Edd Straw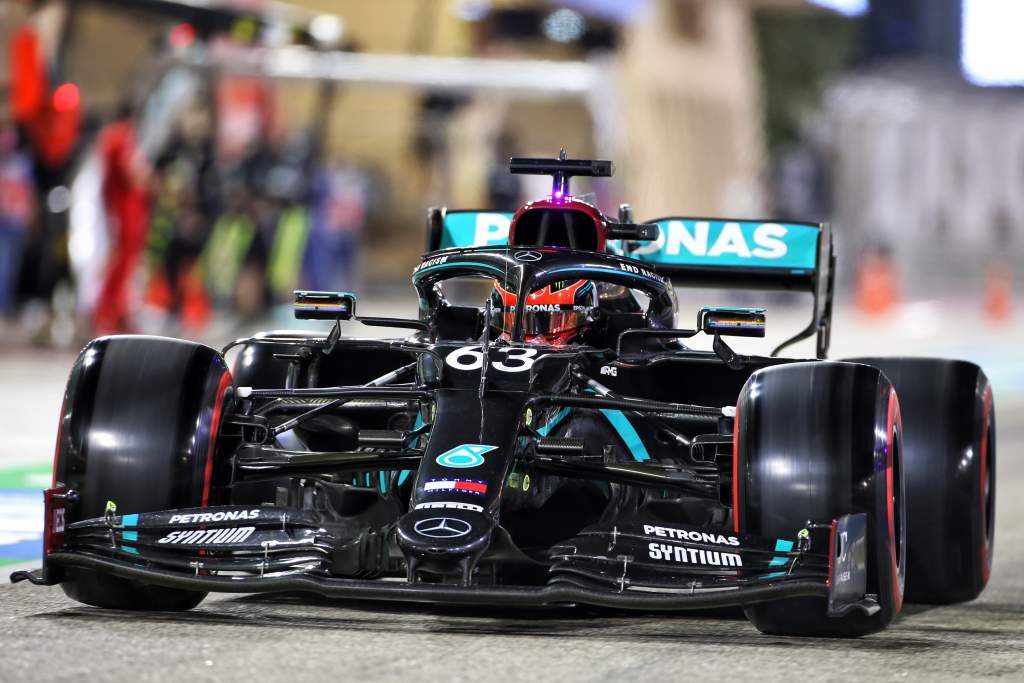 When 17-year-old Pele erupted onto the scene with six goals in Brazil's victorious 1958 World Cup campaign, was it bad for football?
How about when Sachin Tendulkar scored his first test match century for India against England at the same age in 1990, was it bad for cricket?
How about when Ronnie O'Sullivan won the prestigious UK Championship snooker crown, also at 17, in 1993? Was it bad for snooker?
The point is not that George Russell is the motorsport equivalent of any of this trio, merely that breakthrough successes should be celebrated, enjoyed and appreciated in Formula 1 as they are in other sports.
Yes, F1 is complicated and car-dependent but it's also hugely challenging. If it was that easy, then Russell's friend Alex Albon would be making a better go of his Red Bull shot.
If Russell were some no-mark driver with a string of unspectacular results on his way to F1 and average performances in a Williams, then there would be a foundation to this argument.
But what Russell has in common with the legendary names above is that he's absolutely looked the part when he was given a chance at the highest level. That's a triumph for Russell, not a defeat for F1.
Don't assume Russell's 'any driver'
Scott Mitchell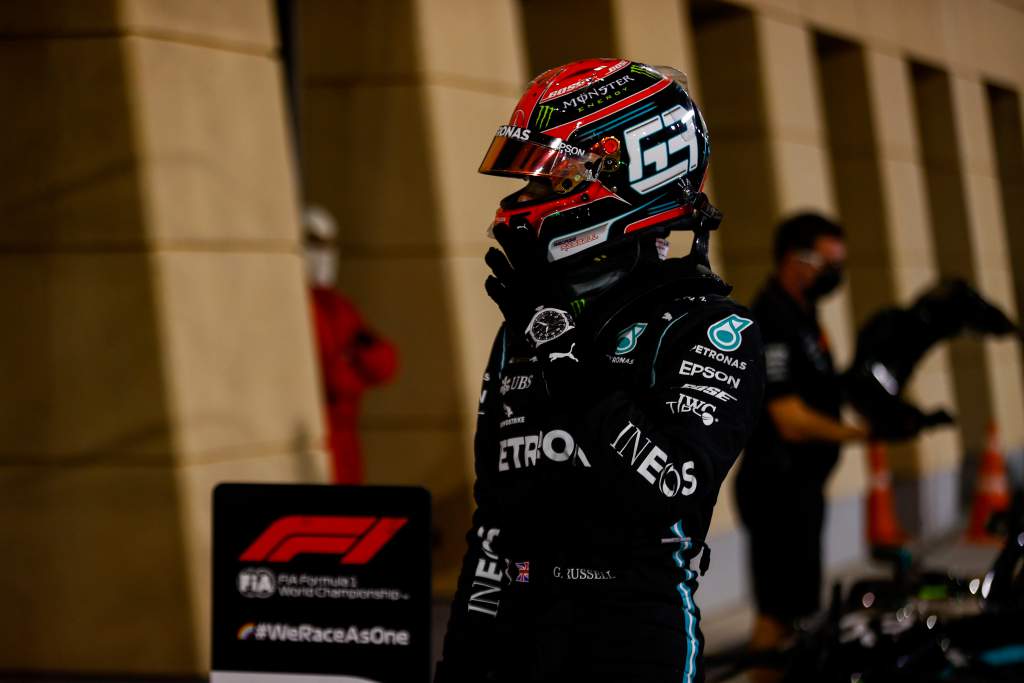 Most drivers on the grid are excellent, with very little between them. That's meant to be the point of Formula 1.
Mercedes' job as a team is to build a car and create an environment in which its driver, whoever that is, can win. It does that job better than anybody else and that's why it's won seven title doubles in a row.
So, if you combine a very good driver with the best car on the grid, of course the likelihood of success is high. But it isn't guaranteed. Look at how often Valtteri Bottas has been beaten by Max Verstappen this season, or struggled to make progress during a race when he's suffered a setback. And this is a high-calibre driver who is almost as quick as Lewis Hamilton over one lap.
Most drivers would have stepped in the Mercedes in Bahrain and performed respectably. A few of them would have probably got close to Bottas in qualifying and given him a hard time in the race. That's your Verstappens, your Leclercs, your Ricciardos.
But that is a very elite level of F1 driver. And to believe that any on the grid would nearly stick it on pole and win is to make a huge mistake in assuming that Russell's just any driver, rather than a potential member of the elite.
It's the same kind of misjudgement that underestimates Hamilton's role in becoming a seven-time world champion. These are great talents with great machinery at their disposal. The outcome is something great – and by definition that's not something just anyone can achieve.
Grand prix racing isn't too easy
Valentin Khorounzhiy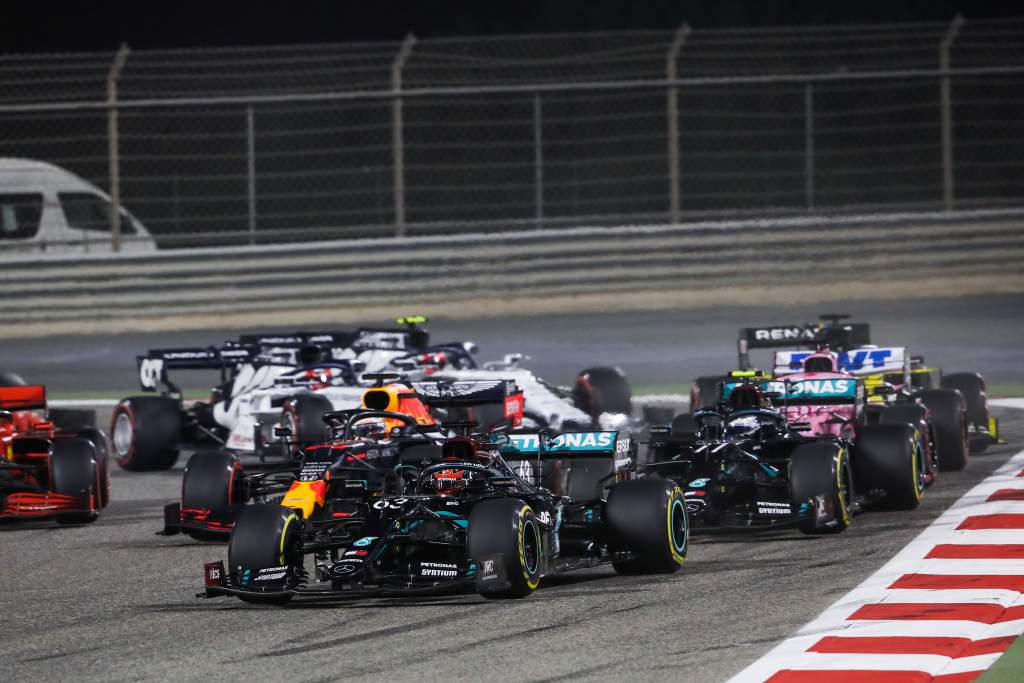 The "is F1 too easy?" debate has been trotted out repeatedly in my decade or so of being a devoted F1 viewer, and in all that time it has never been worth anything whatsoever.
This is a championship in which the difference between drivers is now usually measured in hundredths and thousandths of a second, increments that are not perceptible, and yet tends to be in a predictable enough range to where we know for sure that success or failure isn't random.
Russell's absurd pass on Bottas means any suggestion he wasn't being challenged enough can be dismissed out of hand, but even had it not happened, there was nothing easy about what he did during the weekend.
Yes, the Mercedes team of course did much of the work to make an ultra-rapid, sweet-handling car – that's part of the sport – and yes, modern F1 cars are such that any professional driver can at least come in and look competent, but Russell went so obviously beyond that, thanks to meticulous prep, superb focus and the fact he's spent his whole life preparing for this moment.
There is already enough nonsense from those outside auto racing dismissing it as requiring less skill and sacrifice just because it is less physical than certain other sports.
Those people do not need any inside help in pushing that argument. Football fans do not watch Lionel Messi's greatest goals and go 'It looked too effortless, the defenders didn't ever put a proper tackle in!" and nor do they watch Erling Haaland emerge as a goalscoring phenomenon aged 20 and go 'Isn't he a bit too young and inexperienced? Football must be really easy'.
And people in racing should not do it to F1 either. Whether cars look spectacular or not, whether onboards are exciting to follow, those are beyond this particular point. Those questions are worth answering, but that has nothing to do with grand prix racing being too easy, because it is not.
Russell got plenty of help
Gary Anderson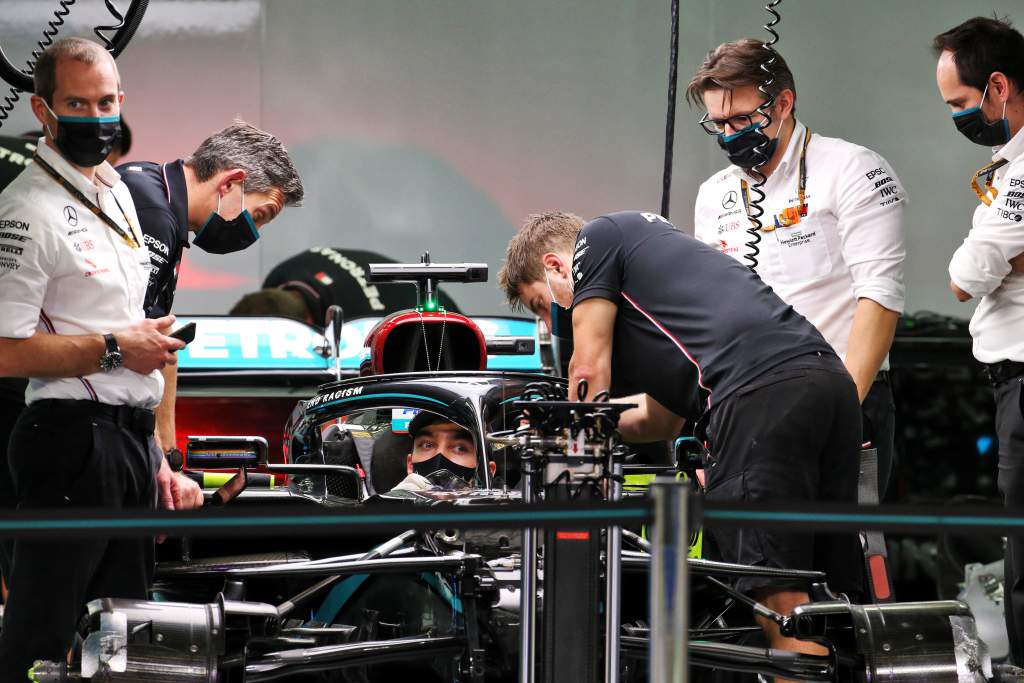 Even though Russell didn't win the Sakhir Grand Prix, he showed that the up-and-coming drivers are going to be a match for anyone. We don't have to worry about Formula 1 being any less competitive when the current batch of winners eventually retires.
My concern is how easy it appeared to be right there with Bottas, but I put this down to all the data that the teams gather. The driver needs to be fast, but doesn't need to engineer the car. That is all done in the background by the engineers, data systems and the simulation tools.
As an example of this, Russell was called in because he had a slow puncture. He had not even felt it at that time, he didn't have to make a decision and instead it was made for him from the pits. The is a safety issue, so I have no real problem there, but let's say a driver has too much understeer. The engineers can look into where that comes from. Is it the aerodynamic centre of pressure? Is the car too stiff on the front? Is the front ride height too high? Is the differential locking too much?
These are the things that make up for the lack of experience and allow new, fast drivers to perform immediately. The older, experienced drivers still benefit from this but, as you can hear from Hamilton, he doesn't always agree with his engineer and sometimes he makes his own decisions from his own experience.
It's always good to be able to compare the old and the new in the same team and it's good to see the new guys overcoming the older breed. Sebastian Vettel and Charles Leclerc, and Kimi Raikkonen and Antonio Giovinazzi are good comparisons. With these proper comparisons, the new breed can be judged. Being quick and perhaps winning a few races is great, but winning a championship is a very different thing.
It would be great to see Hamilton v Russell in the same team. Perhaps we will have to wait until 2022 to see this, but hopefully it will happen.
Plenty of one-off stars and flops – consistency is the proof
Matt Beer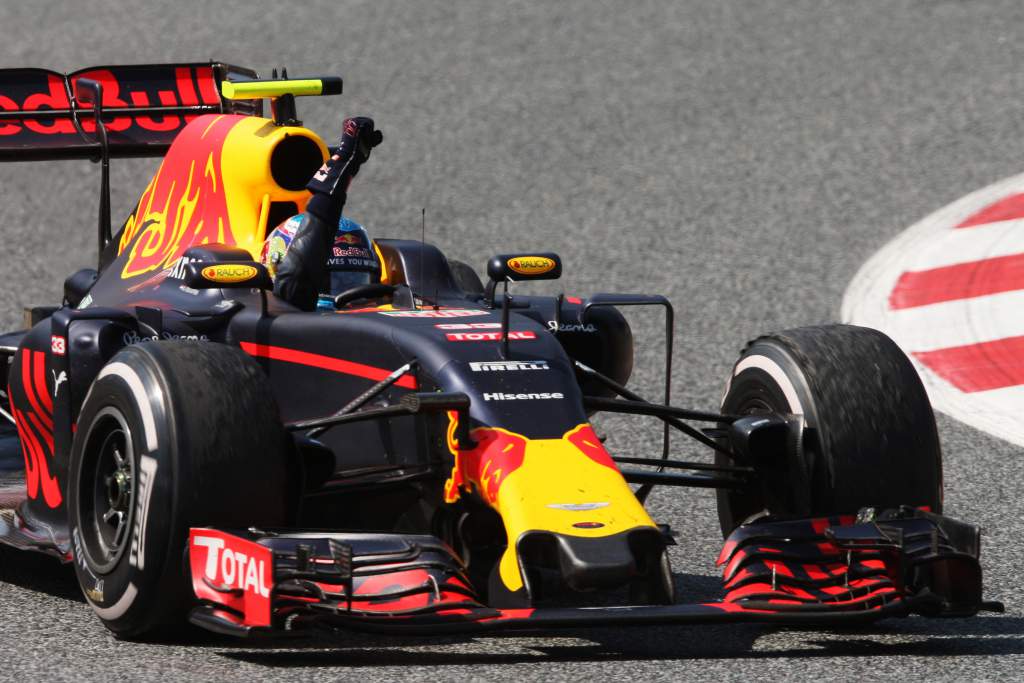 I did have a few uncomfortable 'Russell's making this look a bit too easy' thoughts during the Sakhir GP weekend.
But it was far from the first time I'd had that thought in a similar circumstance.
Nico Hulkenberg qualifying the Racing Point third on the second of his supersub weekends and Max Verstappen winning for Red Bull first time out in Spain in 2016 (above) felt like that too.
Even Kamui Kobayashi stepping straight from underwhelming GP2 performances to a Toyota F1 car and starring in 2009, or Mika Salo coming within a team orders call of winning on his second Ferrari start 10 years earlier could go in that category.
But rather than those performances suggesting F1 is an easy formula in the right car and therefore not a meritocracy, for every such star debut there have been plenty of flops.
When a driver's approach, set-up needs, confidence level and circumstances chime perfectly with the team/car they're stepping into, magic is possible. And that magic can raise serious question marks over what the incumbent driver/s have been doing.
But it needn't make you question F1 itself. The real test is whether that driver can maintain that form in their new team for the long term. Those that can – see Verstappen – really are special. Those that can't prove F1 isn't as simple as they briefly made it look.