George Russell's Mercedes Formula 1 debut was exceptional due to the collective quality and assurance of his performance, but it is best captured by one image.
Seeing Russell attack team-mate Valtteri Bottas on the outside of a sweeping corner, sparks flying as the cars skipped over the bumps, then dive to the inside of the Bahrain Outer circuit's tight chicane was a moment that should have defined the race. And it might yet help define Russell's future.
When Russell lost his hard-earned race lead because of Mercedes' ruinous pitstop, he doubted he could clinch a "fairytale" first win after all.
And sure, his concern was eventually proved right, but it was for different reasons. He did get back into a potentially race-winning position. There was just a much bigger setback in store in the form of the puncture that dropped him to 15th.
The moment of magic between those two heartbreaks represents the strength of the message Russell sent, especially to Mercedes, staking his claim for many more opportunities like this in the future.
If that pass went wrong, it would do so in a big way
After the safety car period that forced Mercedes to relinquish its grip on the race, Russell ran fifth behind Bottas. The pitstop calamity meant Bottas was on used hards and Russell on fresher mediums, and the Finn was vulnerable.
Russell thought about a move a couple of times into the conventional overtaking places of Turn 1 and Turn 4, the biggest braking points on the circuit. When the pass finally came it did so in a manner, and location, few expected.
Pressuring Bottas into Turn 4 sent him deep and forced him onto a compromised line into the left-hand Turn 5 flick as well.
What a move this was by @GeorgeRussell63!

He needed speed, poise and bravery to make it stick, and he did! 👌#SakhirGP 🇧🇭 #F1 @MercedesAMGF1 pic.twitter.com/HL9cvkNbOf

— Formula 1 (@F1) December 6, 2020
Russell had cut back after Turn 4 to take the normal line through 5 and, with superior momentum, launched an attack around the outside of the long, fast and bumpy Turn 6.
Russell didn't draw level with Bottas there, let alone breeze past, but he toughed it out on the outside long enough (and kept the car under control) to be able to throw it down the inside into the tight left-right chicane.
The Formula 2 races around the Bahrain Outer circuit earlier in the weekend had indicated that pass was possible. Not easy, but possible. And it was a different prospect in a longer, wider F1 with a shorter braking distance and a faster run through the corner, let alone when the context of the move is considered.
It was a moment of exquisite judgement under high pressure. The difference in tyres meant Russell had a grip advantage but Bottas did not make it easy for him and the trajectory of the corner, the aggressive bumps, the psychology of what was at stake in the race (and in the bigger picture), plus the fact it was the sister car made that an immensely challenging pass to pull off.
LAP 70/87

What a move by @GeorgeRussell63!

He sweeps past Bottas and is up to P4 #SakhirGP 🇧🇭 #F1 pic.twitter.com/bmry74FVhL

— Formula 1 (@F1) December 6, 2020
If that went wrong it would do so in a big way, and it would have undermined Russell's cause within the team.
Instead it could not have been a better supporting argument for Russell being Mercedes' future. It was the type of aggressive, race-changing move that makes the difference between a driver who gets stuck and a driver who can make something happen.
It's especially hard to pick out examples of moments Bottas forced the issue and wrestled a race into his control
In an instant Russell has shown he's capable of something that, for all Bottas's positive attributes, Mercedes can only really rely on from Hamilton with its current line-up.
Mercedes boss Toto Wolff said he had not worked out exactly what this race meant for the team's future, but if we are to extrapolate one weekend into a much wider conclusion (a dangerous exercise) it should be 'Russell should be the man alongside Hamilton to give Mercedes an even stronger wingman' or 'Russell is the future even if it has to be post-Hamilton'.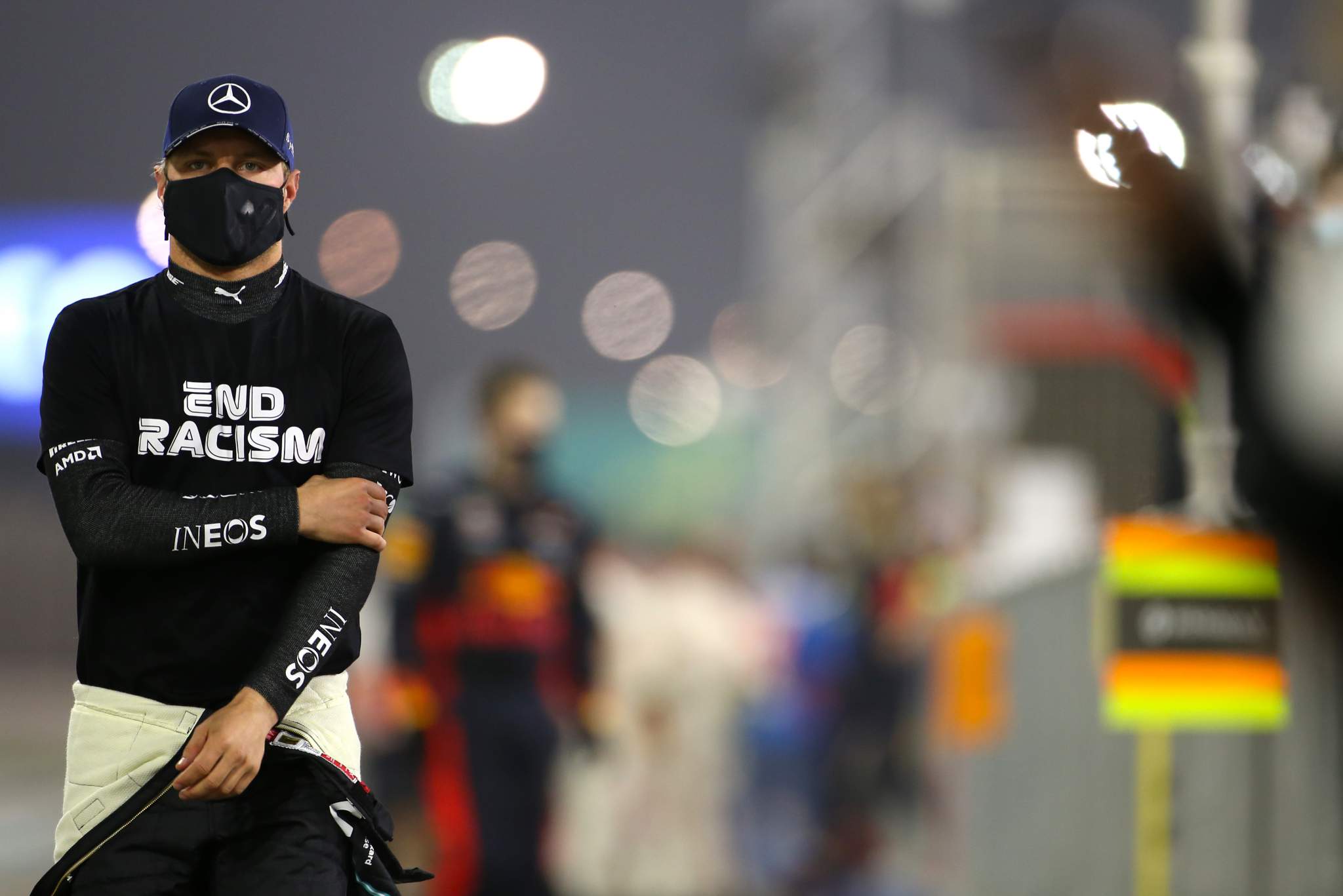 Bottas brings a lot to the table and on the rare occasions Hamilton falters, Mercedes can almost always rely on Bottas to be there. But not always.
It's especially hard to pick out examples of moments Bottas forced the issue and wrestled a race into his control – that goes for races in which he has fallen back and needs to recover, and races that are there for taking but are never quite grasped.
"As soon as I got by Valtteri I thought 'yeah, I can do this'" :: George Russell
At the first attempt in a Mercedes, with circumstances shifted around out of his control and out of his favour, Russell made a good case to argue that he does not have that weakness.
His pass on Bottas should have been the move that set Russell up to reclaim victory. It looked like it would be.
"Regardless of the driver the overtake was a nice one," Russell said. "It's always nice to be on the attacking front and managing to fire it down the inside into Turn 7, which is not an ordinary overtaking spot, was great.
"I was really pumped up at that point. As soon as I made that move stick, I thought 'you know what, I think the victory is on here'.
"I wasn't so sure during that safety car when I sat in P5. But as soon as I got by Valtteri I thought 'yeah, I can do this'."
It was the beginning of a rapid ascent from fifth to second, but Russell's progress was halted swiftly during his bid to close down race leader Sergio Perez, when a puncture sent him back into the pits.
It was immensely frustrating given most of the hard work had been done and some of it had been done twice.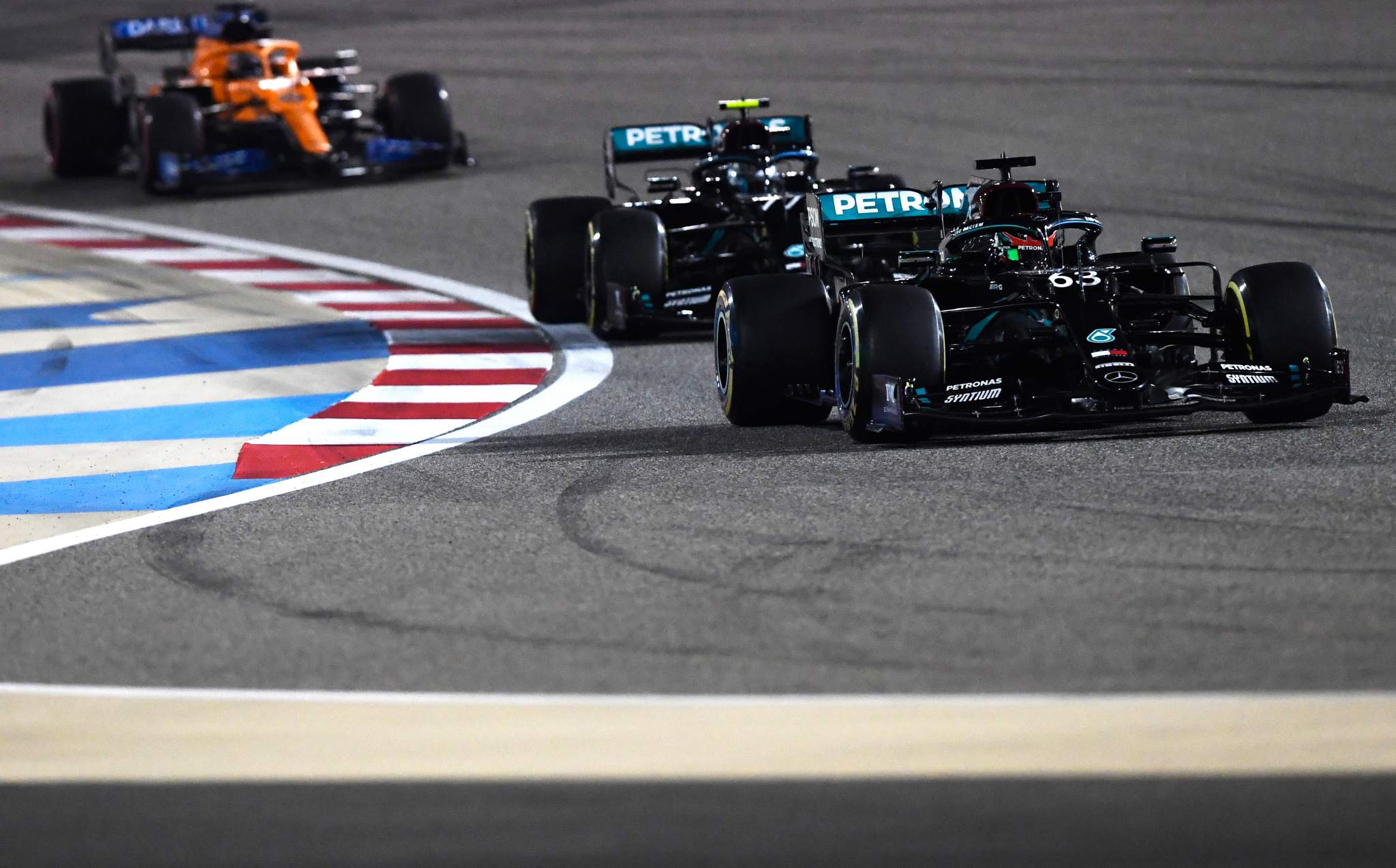 "One small error changed the whole dynamic," Russell said. And the brilliance of the drive went unrewarded in the moment. Instead of an overtake on Mercedes' full-season driver, the man whose seat Russell wants to take, paving the way for a stunning recovery to victory, it will be reduced to a footnote in most accounts.
But the work that came before the misfortune was not undermined. Not in the slightest.
As a visible, brilliant manifestation of Russell's skill and assuredness on his Mercedes debut, it slots into an important body of work compiled over the last few days that will not be forgotten by anyone at the team in a hurry.
Russell's pass on Bottas counted for nothing in the context of the race. In the bigger picture, it should still count for a lot more.