George Russell's Mercedes Formula 1 race debut looked like it was going to end in fairytale fashion – and then, agonisingly close to the end, it all unravelled.
But Russell has more than made his mark on that Mercedes seat and Valtteri Bottas will rightly be worried for his F1 prospects beyond this time next year.
But should Bottas be starting to worry Mercedes will make changes before then? Our writers give their verdicts.
As long as Hamilton is around, Bottas stays
Mark Hughes
It's going to be tough for George to go back to Williams after today, let alone after whatever lays in store for him in Abu Dhabi (assuming he's in the Merc there). But he's just going to have to stay patient because Mercedes is not about to drop Bottas.
Bottas is still the ideal wing man for Hamilton, the perfect foil in the team and a stunning performance from Russell isn't going to change that. It's frustrating perhaps for the fan base who will now want to see more Russell after such a sensational debut.
And Hamilton vs Russell would be such a thrill. But from the team's perspective, ain't gonna happen. Not next year.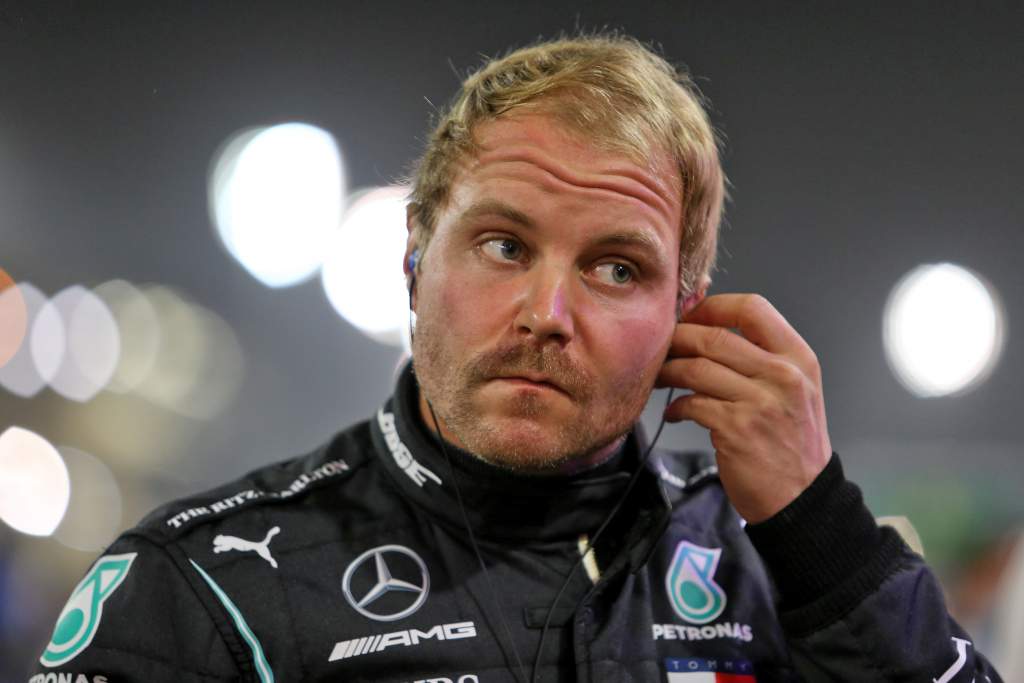 F1 waits for no-one
Glenn Freeman
Bottas had already looked a broken man for quite a few races given the drubbing he'd been taking at the hands of Lewis Hamilton this year. No matter how many times he dug deeper and found something extra within himself, Hamilton reached further and dealt another crushing blow to Bottas's ongoing ambition to get on terms with him at Mercedes.
Now he's had a race alongside his likely replacement for 2022, and prior to misfortune setting them both back it was Russell who seemed the more likely to bring home a win in Hamilton's absence.
It's horrible to effectively talk someone under contract out of a drive at short notice, but who really benefits from Bottas being given a stay of execution? We've seen at Ferrari this year with Sebastian Vettel what it can do to a driver when they know in advance of a season that they're being turfed aside.
Mercedes also has Russell to think about here. He looked assured leading an F1 race for the first time. What use does a third year at the back with Williams do for his development? He's ready, and he needs a car worthy of his talents to enable him to keep progressing.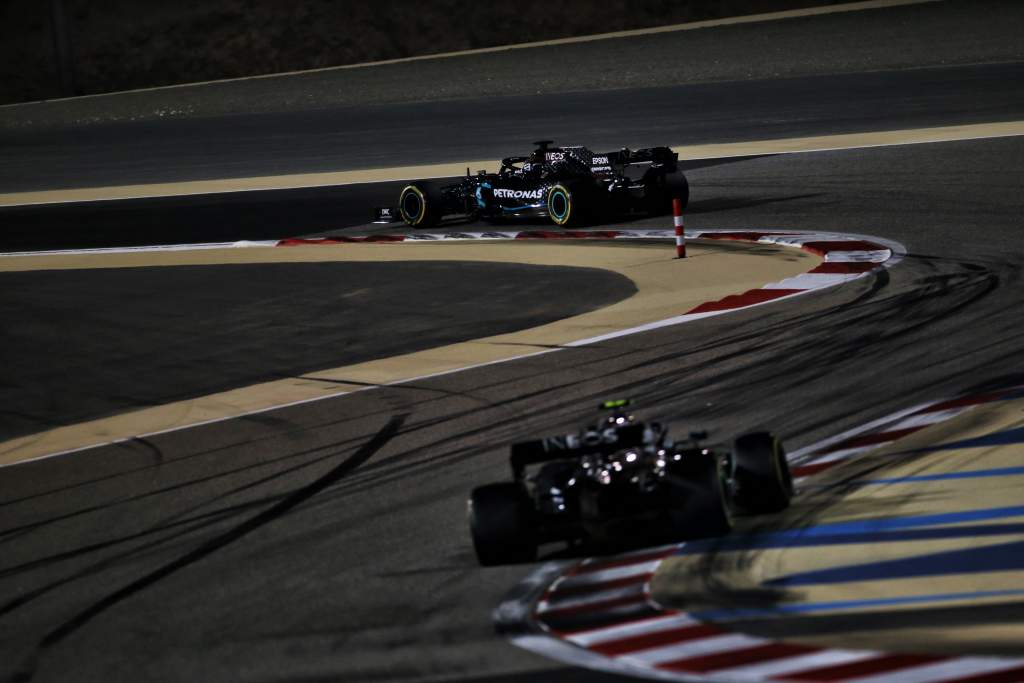 Ruthlessness is not in Mercedes' nature
Matt Beer
Regardless of whether Mercedes should or shouldn't rapidly revise its 2021 driver plans, I cannot see it happening. It just doesn't fit Mercedes' way of working.
A big part of creating this team's domination is the way it looks after its people, its approach to coming back from mistakes and blips, and the strength in depth it's generated with a healthy 'no blame', pro-nurturing culture.
Binning a driver it has already re-signed on the basis of a supersub outperforming him in a one-off at a quirky circuit doesn't fit with that approach at all.
There's absolutely no doubt the Sakhir GP proved Russell deserves to be a full-time Mercedes driver before too long. And it's equally clear that Bottas now faces a huge psychological challenge to come back from this latest blow and it's hard to see him doing so effectively.
But Toto Wolff tearing up Bottas's 2021 contract tonight? Mercedes has won its string of titles by being effective rather than merciless.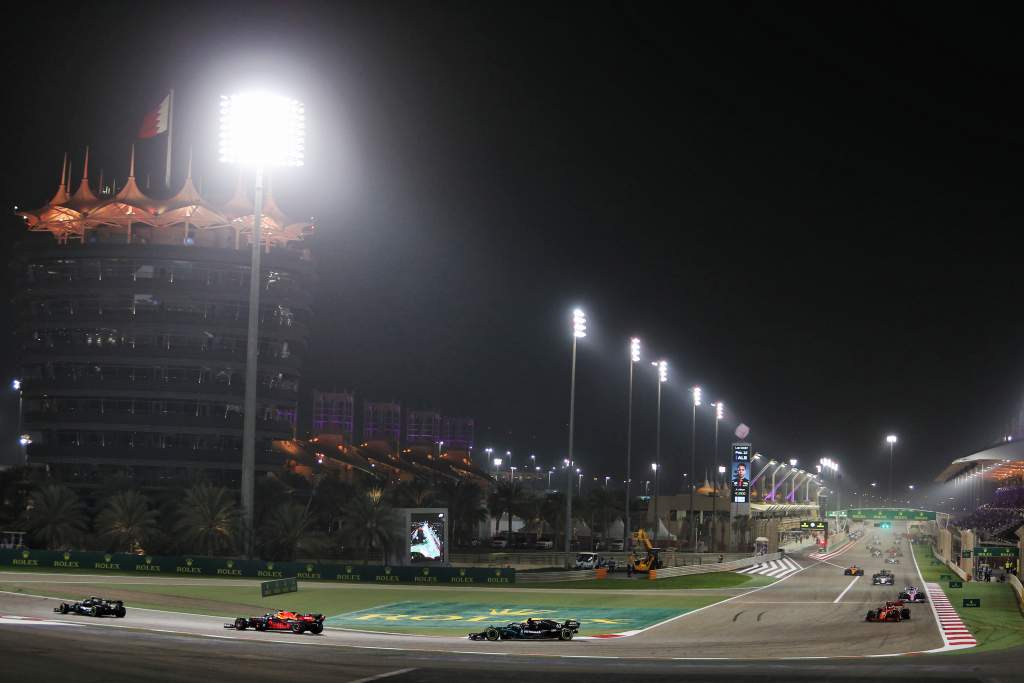 You're only as good as your last race
Valentin Khorounzhiy
Maybe Lewis Hamilton remains sidelined for Abu Dhabi, a more conventional circuit layout, and Russell comes in again and is trounced by Bottas after all. That's basically the only way back, because F1 memories are quite short and the adage that "you're only as good as your last race" is true.
But that's a long shot, and any other sequence of events can leave Bottas with no doubt that he will not get another extension to his Mercedes deal. Since joining Mercedes, he has never looked further away from winning an F1 title than this year – and that was before Russell came in and did what he did.
The only way back is emphatic Abu Dhabi domination over Russell in the other Mercedes. If he doesn't get that chance, or if he does but can't do it, it's over. And for all his "to whom it may concern" rhetoric, Bottas will know it better than anyone.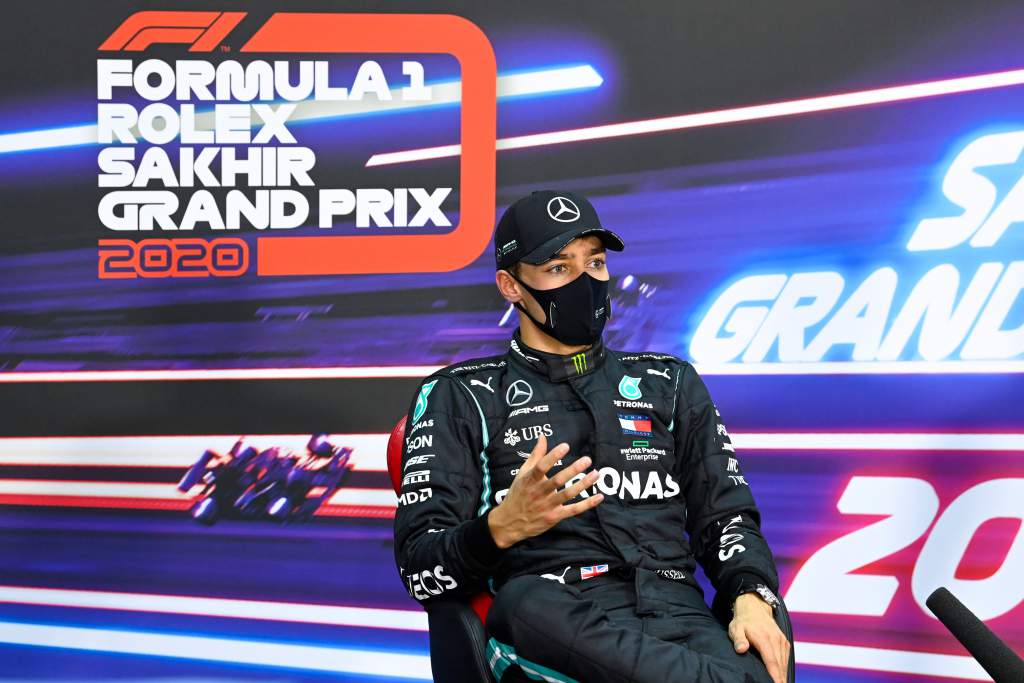 Russell couldn't have impressed more
Gary Anderson
My heart goes out to George Russell, he really deserved this one but Mercedes managed to throw it away. Can you imagine what Lewis Hamilton would have been saying on the radio if that had happened to him last week?
As for Russell, he genuinely couldn't have done a better job. He led from the start, controlled it like a true professional, maximised his pitstops and ended up eighth because of a team cock-up.
Without doubt, he deserves this seat in the Mercedes. Bottas is quick but doesn't look like he is the fighter that can take it to Hamiton.
He might have to wait another year, but that would be such a waste of pure talent. It's head-scratching time for Toto, he talks the talk now it's time to walk the walk.
As for the winner, Sergio Perez was in tears and so am I! So a real pat on the back to the guys at Silverstone -all those long-in-the-tooth ex-Jordan guys deserve this so much. A 1-3 is no easy task and today was probably the best race this century!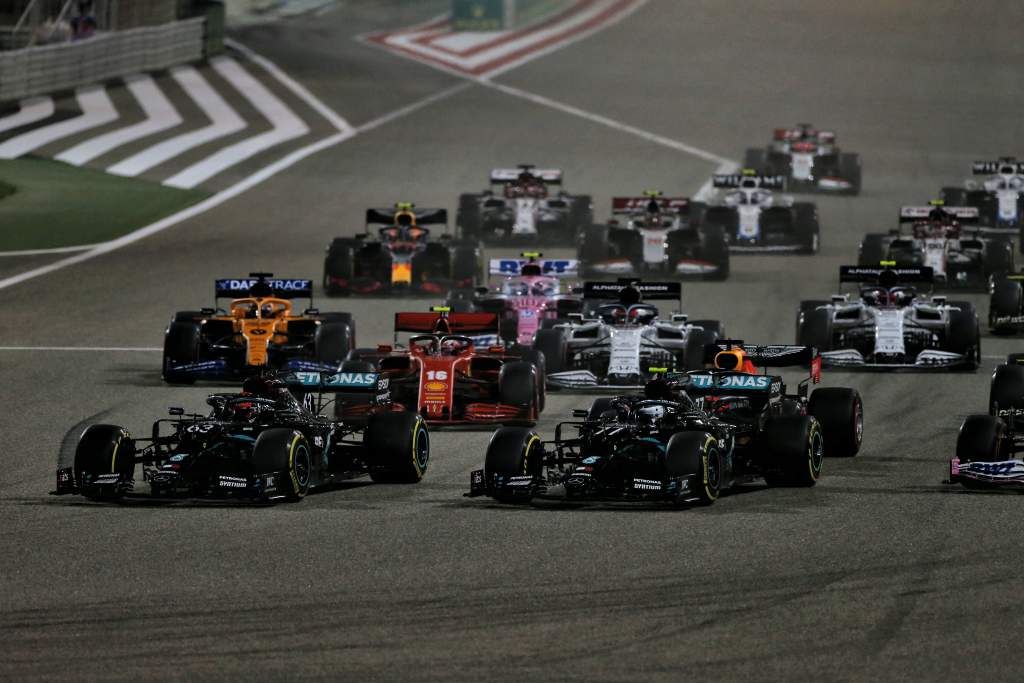 It's too late – Mercedes' hands are tied
Edd Straw
The question is less whether Mercedes should than can it. Mercedes has committed to Valtteri Bottas for next season already so its hands appeared tied on that one, even though there are always ways to change such situations.
There's also the question of should Mercedes make the change. From a team perspective, the Hamilton/Bottas dynamic works very well and while Russell has proved beyond argument that he can do a great job for Mercedes, the real question is whether it's worth doing so given there's every chance Mercedes will still dominate next season and Bottas will be able to back up Hamilton well anyway.
But Russell has shown he's absolutely at home up front. Given the evidence of recent years is that Bottas is a classy support act but not necessarily the driver you'd choose to lead the team, there is an argument that this momentum must be built on so that Russell is in the best possible shape to be the Mercedes spearhead for the post-Hamilton years that will come eventually.
And while Bottas has shown he is a robust character who can pick himself time and again after some low points, how will he react to the new blow of not winning the race and the fact Russell had him beaten?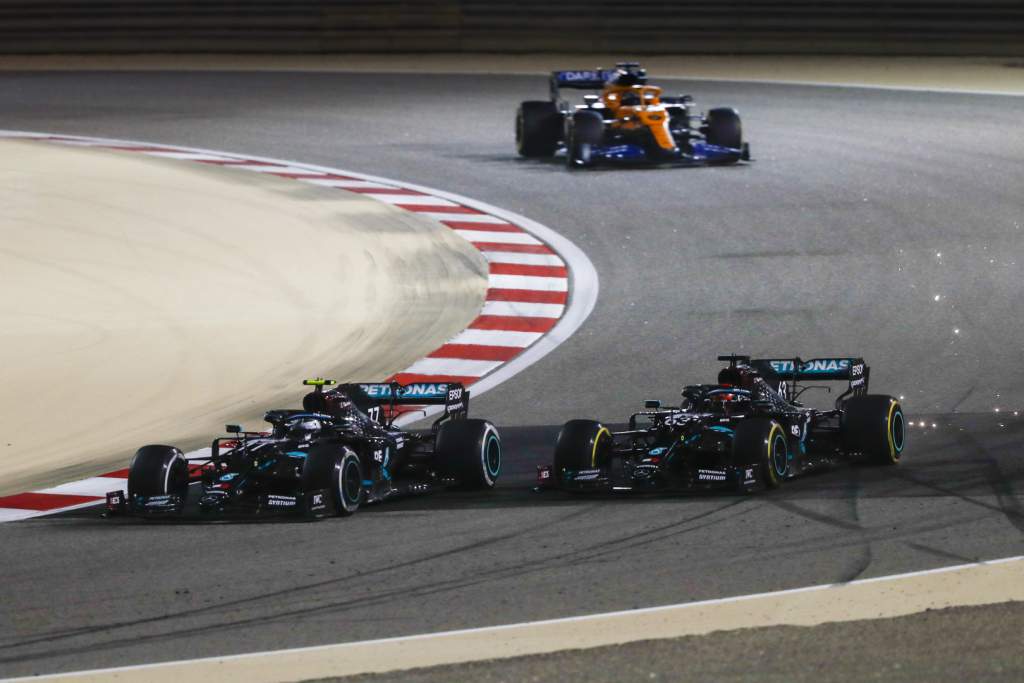 It's always been about 2022
Scott Mitchell
In the interest of loyalty and integrity, no. But this was always, at best, going to be about Russell striking a first blow in the fight for a 2022 seat.
Well, he landed that blow convincingly. And another. And he drew blood.
Russell was utterly brilliant. He did everything of significance right: nailed the start, toughed it out into Turn 1, handled the safety car restart, gapped Bottas, nailed the inlap/outlap – everything.
Even when the tyre set mix-up cost him the lead he was excellent, passing Bottas with possibly the best move I've seen all year (pictured above) and making quick work of the other cars ahead.
He should have won that race twice. Bottas never looked like managing it once.
Russell has cemented his place as Hamilton's successor. But if Hamilton sticks around beyond 2021, Mercedes now needs to think even harder about keeping Bottas more than just one season.