Mercedes' pitstop nightmare in the Sakhir Grand Prix was a "colossal fuck up" that began with a radio failure and ended with Valtteri Bottas's front tyres being fitted to George Russell's car.
Russell led his first Formula 1 start for Mercedes with Bottas a few seconds adrift when a safety car was deployed and though both drivers were only on partly-used hard tyres Mercedes opted to pit both drivers as a precaution, with a significant gap to the cars behind.
The plan was for both drivers to switch to medium tyres and it is not unusual to see Mercedes commit to double-stack pitstops in such a scenario and execute the quickfire turnaround of both cars.
However, in this case, it descended into "just a colossal fuck up", Mercedes boss Toto Wolff told Sky Sports F1. "We had a radio failure in the garage."
The transmission failure, a legacy of Russell broadcasting a message over the radio at the same time, meant Russell's side of the garage did not get the call to ready the tyres, but Bottas's did.
Both cars were close to the pit entry when the safety car was deployed and the decision was made to pit them.
So, some of the tyres were only being delivered to the pitlane as the cars arrived, rather than having a crucial few seconds in advance.
And it went unnoticed that while Russell's rear tyres were in position when he stopped, the tyres the mechanics had at the front were for Bottas's car.
That had an immediate knock-on effect for Bottas as his used hard tyres were taken off and Mercedes started to fit mediums in their place.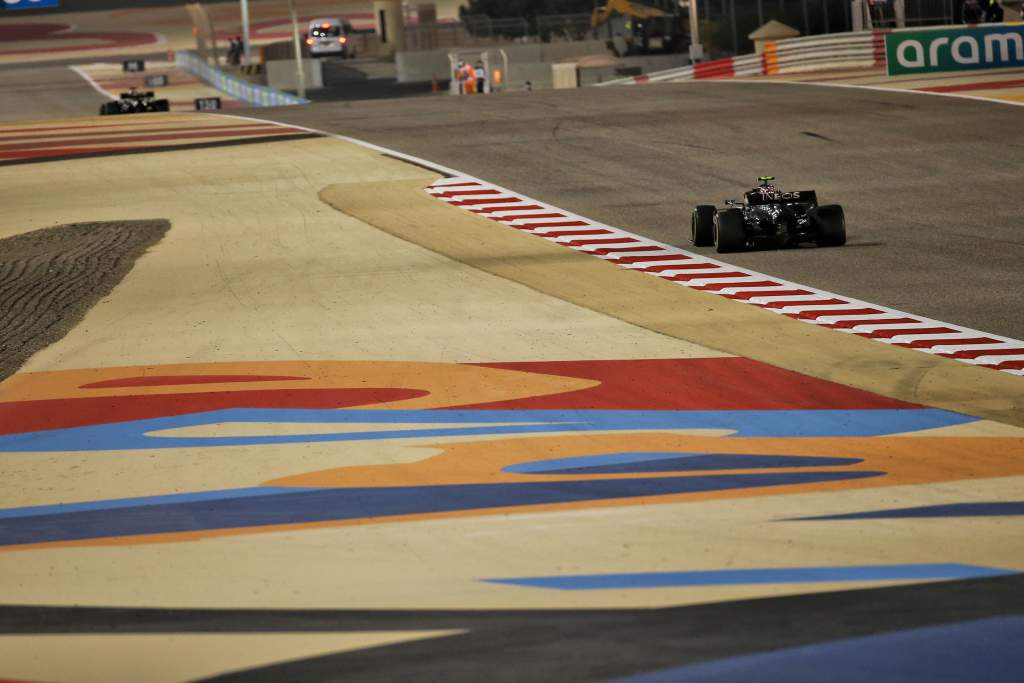 However, the error was noticed before that process was completed, and to avoid mixing Bottas's set as well opted to re-fit Bottas's used hards, which he used to the end of the race.
Mercedes has been fined €20,000 for the error and escaped a sporting penalty up to disqualification.
The stewards said that as well as the radio problem, Mercedes' addressed the issue quickly by getting Russell to pit one lap later, that Russell's result was compromised as was Bottas's, because he was held for an extended period of time.
They also said that this type of error – mixing sets between drivers – is not exempt from punishment by pitting again to resolve it within three laps.
However, as it is the same in nature, the stewards opted for a lenient stance and a financial penalty.
"We knew immediately when Valtteri didn't have his tyres, we knew that Valtteri's tyres were on George's car," he said.
"So, we fitted Valtteri's old hard tyre that we'd just took off to the car again and we knew we need to pit George again.
"I think overall we did a good job, technical failures happen, that wasn't any human error.
"We need to find out, we've checked it now. We've seen it's not functioning. We don't know why.
"These things happen and we need to learn from it."