While Red Bull's Belgian Grand Prix victory was its 16th Formula 1 race win in a row (including sprints), it was its first 1-2 in three months.
Sergio Perez built on his encouraging Hungarian GP by leading early on in Belgium and then finishing second to team-mate Max Verstappen.
When they last took that result, Verstappen's Miami victory shored up his title bid after Perez's double Baku win and Jeddah win not long before that had hinted that he might make life difficult for his team-mate this season.
That hope was very emphatically crushed by both Verstappen's rampantly strong performance and Perez's absolutely opposite performance in the months that followed.
So was second at Spa a glass-half-full or glass-half-empty outcome for Perez to ponder during his summer holiday?
Our experts were split on that when they debated it on The Race F1 Podcast.
THE GAP TO VERSTAPPEN WAS DEMORALISING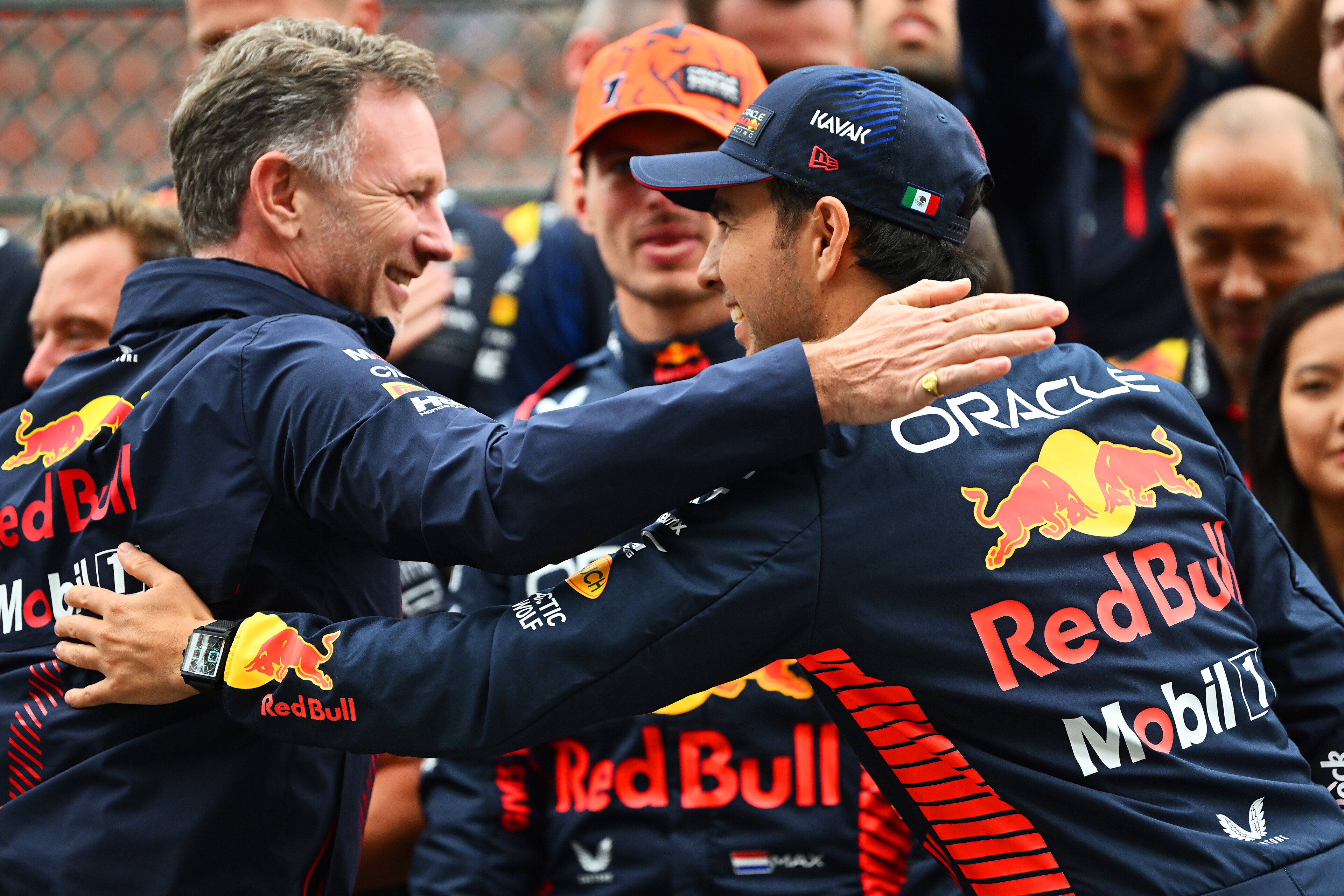 "I didn't realise his last second place had been that long ago. That's astonishing," said Scott Mitchell-Malm when reminded of the three months that elapsed between Perez's most recent pair of second place finishes.
"On paper, Spa is a great result, because he finally emphatically ended his run of poor qualifying performances and difficult recovery drives into solid positions and finally it's a podium earned from the front and he was leading the grand prix at one stage.
"All of those things do look good on paper.
"But I would suggest that the manner in which he finished second probably hasn't sent him into the summer break in a positive mood at all.
"Because Max caught up with him very, very easily in that first stint while making ground up after starting four places further back.
"Perez was kind of holding OK at that stage in the grand prix. But then once it came to just the two of them out front, onto a tyre that Perez was struggling a little bit more with, Max just left him for dead.
"The pace difference between the two was enormous."
A THEORY FOR THE PACE DEFICIT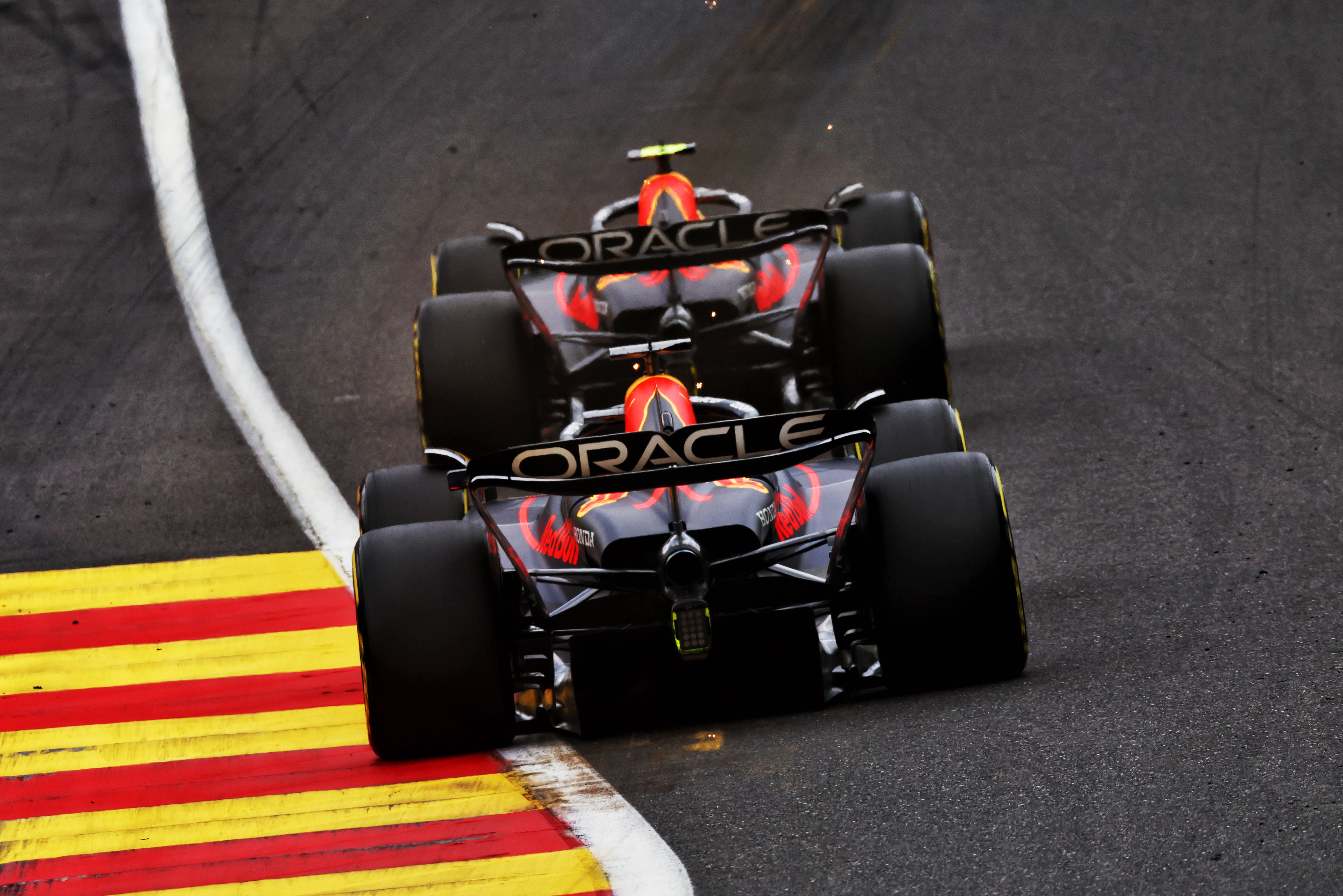 Verstappen was 3s behind Perez at the end of the lap after he claimed second from Charles Leclerc. It was still 2.5s just before they made their first pitstops, Perez a lap earlier than Verstappen.
But Verstappen took over a second out of Perez's advantage on his out-lap alone and was into the lead two laps later.
By the finish they were 22s apart.
"I don't know if it's because when you're on the soft tyre at the beginning and the car's at its heaviest, there's an element of Perez's little bit of weakness with the car – not being able to drive it in quite as edgy a manner as Verstappen – just being masked a little bit," Mitchell-Malm pondered, "and it's just a little bit better for him because there's just a little bit more grip, it's a little bit more stable, it's a bit more settled. There's just a bit less variance between the two drivers.
"And then as you stretch that out over the course of a grand prix, Verstappen just goes to a level that Perez is nowhere near.
"So I'd say it's quite a demoralising second place in a way."
BUT HE DID HIS JOB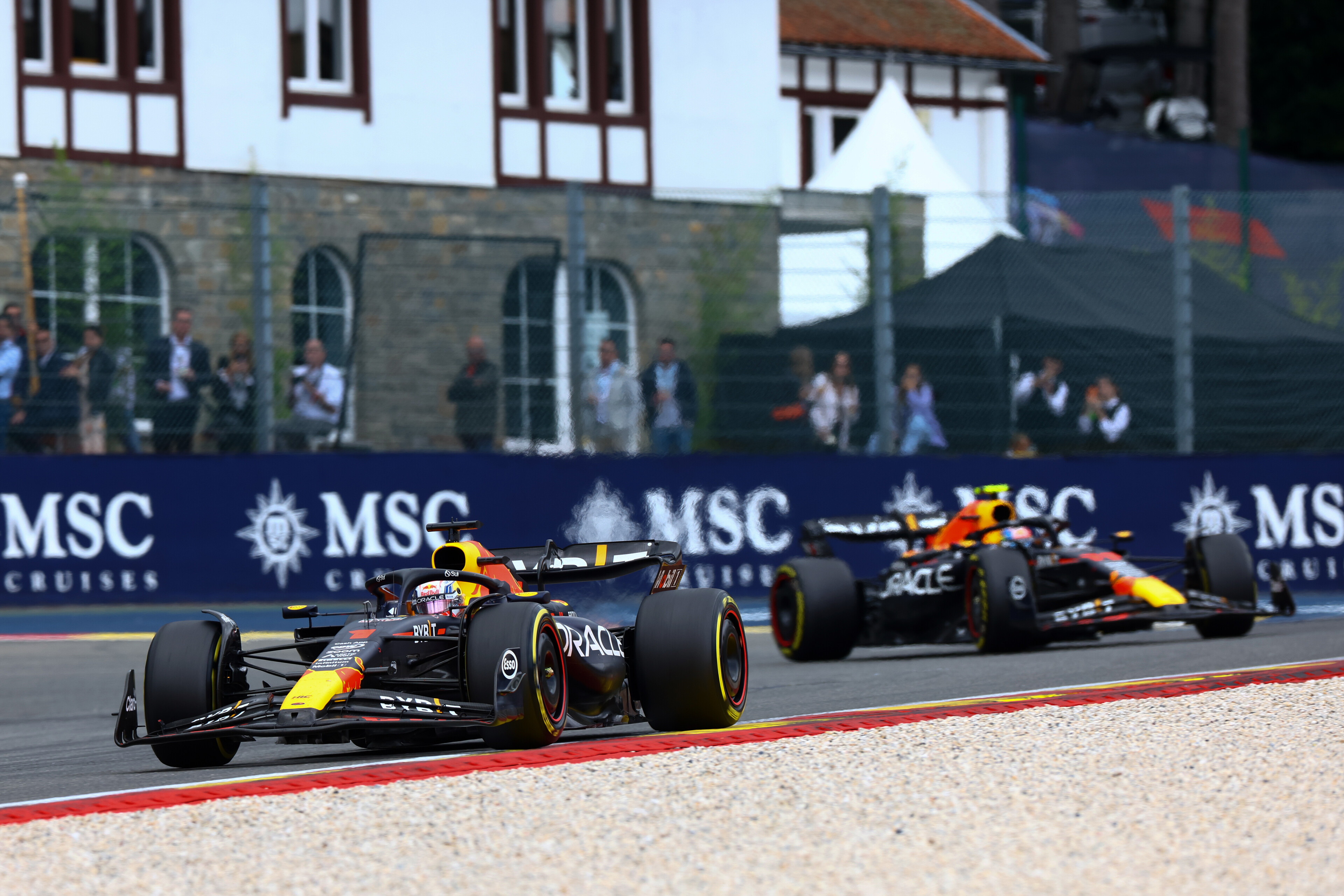 Perez's performance was defended by Edd Straw, though.
His argument was two-fold: that ultimately Perez isn't there to beat Verstappen, finishing second behind him in a Red Bull 1-2 is what he's paid for, and that at least to be second when his average finish over the preceding six grands prix was sixth (with a low of 16th in Monaco) was a morale boost regardless of the circumstances and gap to Verstappen.
"I can see the benefit of just getting that second place," Straw countered. "That's what he's there to do.
"Given how difficult a run he's had, I think it was quite important for him just to do a solid job.
"Obviously the gap in both qualifying sessions in the tricky conditions was big. It was basically nine tenths of a second in both. So it's not brilliant.
"I don't think this is a massive bonus. But I think this was a nice, good, solid result.
"At least it means Perez can go into the August break thinking, 'Well I've stemmed some of the losses, I've had a third place in Hungary, second place in Belgium, that's OK'.
"It's not stunningly good and the pace gap needs to be closed. But he's kind of doing his job."
HOW THEY STAND NOW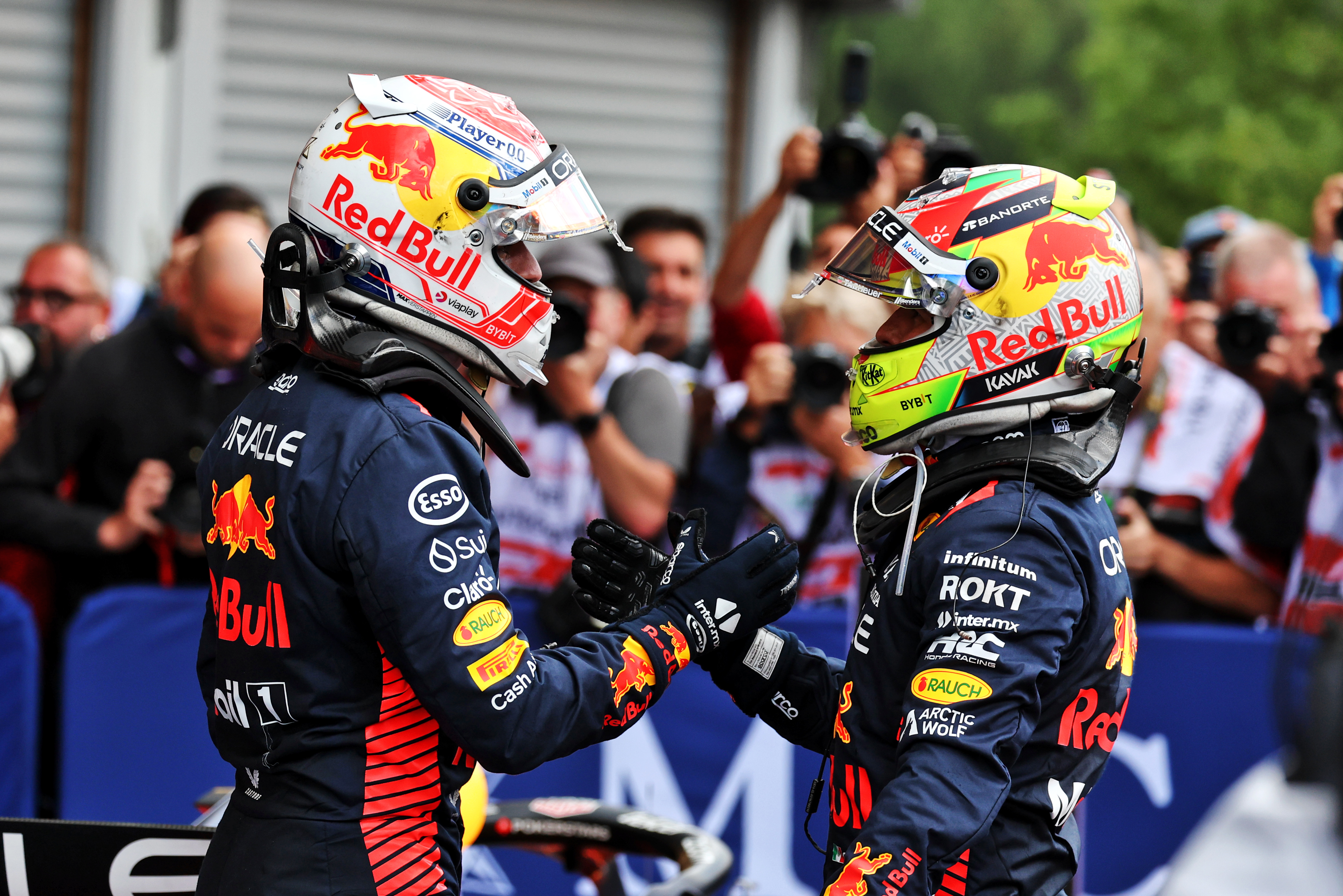 With 10 grands prix to go when F1 resumes following its summer break, Perez trails Verstappen by 125 points in the standings.
He has at least pulled clear of what had been a looming threat from behind in the form of Fernando Alonso, with Aston Martin's slump meaning Perez has a 40-point cushion that should ensure a career-best second in the world championship.
And Perez's variable performances have not exactly endangered Red Bull's hopes of the F1 constructors' title. It has over twice the points of nearest rival Mercedes (503 to 247) in that battle.