The sometimes terse dynamic between Formula 1 world champion Max Verstappen and his Red Bull engineer Gianpiero Lambiase has got ever more obvious as Verstappen has had ever less to worry about during his crushing domination of the 2023 season.
It felt like it reached a new peak at last weekend's Belgian Grand Prix, where Lambiase witheringly suggested Verstappen should decide his own runplan after a Q2 elimination near-miss in qualifying, and then in the race Lambiase admonished Verstappen with the phrase "use your head" over how hard he was working his tyres.
Is this how the pair – who've worked together since Verstappen was promoted to Red Bull Racing to replace Daniil Kvyat early in the 2016 F1 season – bring out the best in each other? Or does it have bad implications for Red Bull?
Mark Hughes, Scott Mitchell-Malm and Edd Straw had a lively debate about that on The Race F1 Podcast this week.
Scott Michell-Malm: "It surprises me a bit when you think of the magnitude of the advantage and how serene all of these races should be. That white-hot intensity that Verstappen races in regardless of the circumstances just comes through so clearly in those tetchy exchanges. I feel like we had more of them this weekend than at other races."
Mark Hughes: "I think that's true. There were a few little sort of question marks to be resolved. Such is the intensity of both of them actually. That's just how they operate when something has to be resolved or decided, there's an air of competitive tension.
"It was just because of the way this race was shaped for them with the gearbox penalty and where they were starting, otherwise if he had just been starting from pole and going away from the front, you wouldn't have heard much of that other than probably the routine discussion over whether he comes in for tyres to try for the fastest lap or not."
Edd Straw: "I think it reflects on Max Verstappen that he wants to leave absolutely nothing on the table.
"Maybe GP wants to have things a little bit more not left to chance and to just lock everything down. But the dynamic by and large seems to work for the two of them."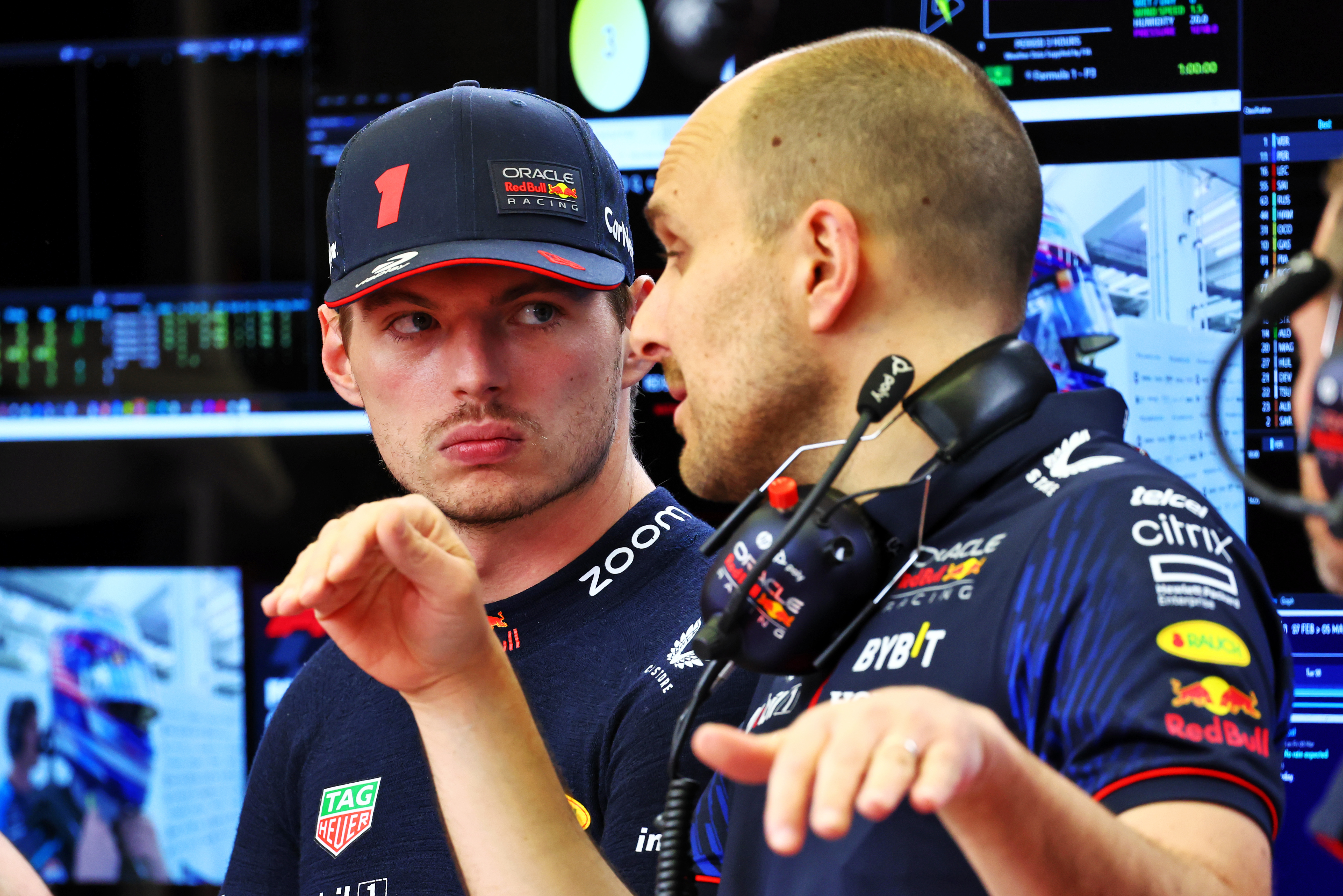 SMM: "What I like about when GP kind of slaps Verstappen down is that I feel like he knows he's the only person in the Red Bull organisation who can tell Max off – and he just takes advantage of it.
"I sort of put this to Christian Horner afterwards, that we hear in some teams there's an escalation when a driver isn't listening and really needs to listen. Sometimes another voice comes over the radio and then you know this isn't a discussion now. With Red Bull it's still GP, but just a change of tone!"
MH: "Yes, there isn't a higher authority as far as Max is concerned!
ES: "It's a great tone. When Max was concerned about the run plan and you just heard GP going 'alright in Q3, you decide the fuel, you decide the run plan, you do it, come on…' "
SMM: "It's beautifully withering but the one thing is we can't call it 'bickering'. Christian Horner didn't like that, did he?"
MH: "Well, I agree with him, it's not bickering, it's just an edgy rapport. I've got a similar one with my brother.
"They do have that dynamic. It's a sort of younger brother-older brother dynamic and it's competitive and edgy but they're looking after each other."
SMM: "I think it will work extremely well for a very long time right up until the moment it doesn't.
"We've seen it so effective for so long but I can only assume GP is only human and there must come a point when you get a little bit too fed up.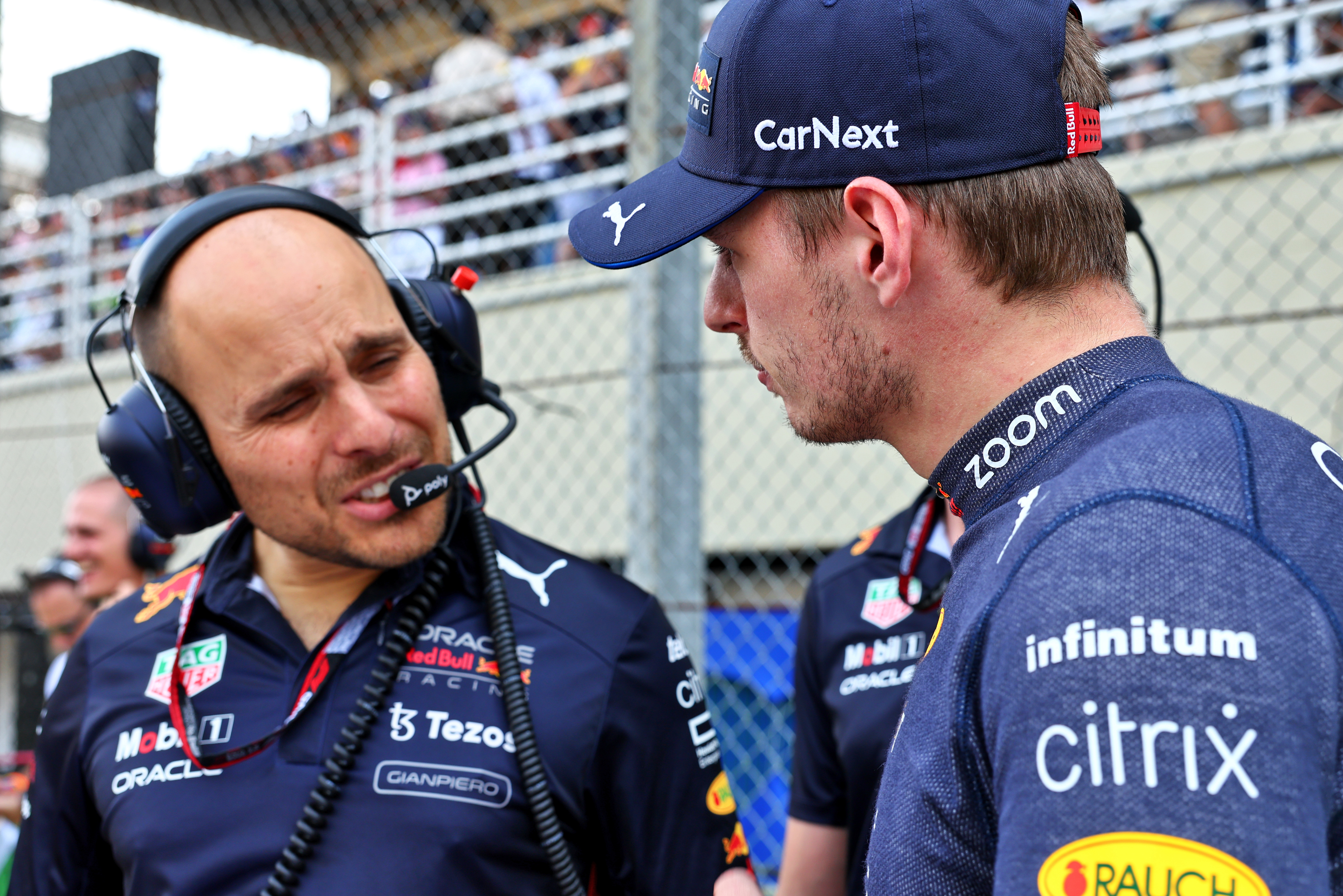 "Maybe it's not quite working in a race on day, they're under pressure, whatever it is. I can see it boiling over at some point. It doesn't mean the relationship will be blown to smithereens.
"But it kind of makes it a little bit easier to deal with those high-pressure moments when you do have everything else working in your favour like Red Bull and Verstappen do."
ES: "Yeah, the cracks tend to show when things are a little bit tougher."