Yuki Tsunoda's speed and erratic tendencies are often in conflict. It makes him fun and frustrating to watch, as well as both an extremely valuable Formula 1 driver to AlphaTauri and someone who has made potentially costly mistakes.
Tsunoda is a wonderful young driver at his best and his progress since a fast-tracked arrival to F1 in 2021 has been obvious. He remains inconsistent, with a question mark over how good he can be and whether he can smooth out the edges enough to achieve that potential, but the raw ingredients are real.
His best run of the 2023 season has showcased his good and bad sides perfectly. Tsunoda's 10 points in the last three races have been vital to AlphaTauri jumping two places in the championship and being within range of stealing seventh from Williams.
But he could and should have scored more.
Had Tsunoda not carelessly crashed with Oscar Piastri in Mexico or had a half-spin in Brazil that cost him a place (maybe two), AlphaTauri would be ahead of Williams already not still seven points behind. And it is not a coincidence that both those errors came while Tsunoda was playing catch up, trying to salvage a better result.
Neither lowly grid position was Tsunoda's fault. In Mexico he had a penalty for an engine change, in Brazil, AlphaTauri just did not perform well in qualifying (he was still faster than Daniel Ricciardo). But Tsunoda's response in both cases was to start well, drive well, drive fast – then err.
Contrast that with a faultless, excellent drive to sixth in Brazil's sprint race, even after picking up some damage after being pushed over the kerb exiting Turn 2 on the opening lap.
"I was more patient than the most recent races," he said after that drive.
"On the radio, normally when I'm in a good position, I'm not bad. It's when I'm in a worse situation that I tend to get more excited, so that's definitely my limitation.
"I think I did well, I didn't over-push it to overtake Lewis [Hamilton] as well. That was good, a flashback from Mexico. But pretty happy with the racecraft."
Some 24 hours later, Tsunoda was still happy. But he was also apologetic after a wholly unnecessary error that fortunately did not have bigger consequences.
"That was a big mistake, apologies to the team," Tsunoda said of carelessly dropping a wheel onto the grass and half-spinning in his opening stint.
"That was a big mistake, a bit scary. I s*** my pants. Luckily I didn't DNF."
There's a trend that when things are going well, Tsunoda looks very good. When they are not, and he gets "excited", the mistakes emerge. And for Tsunoda that can mean a radio outburst, a lapse in concentration or a costly rush of impatience.
Don't take our word for it. Former team-mate Pierre Gasly, who knows Tsunoda so well and has a great personal relationship with him, reckons controlling that is the key to untapping his potential consistently.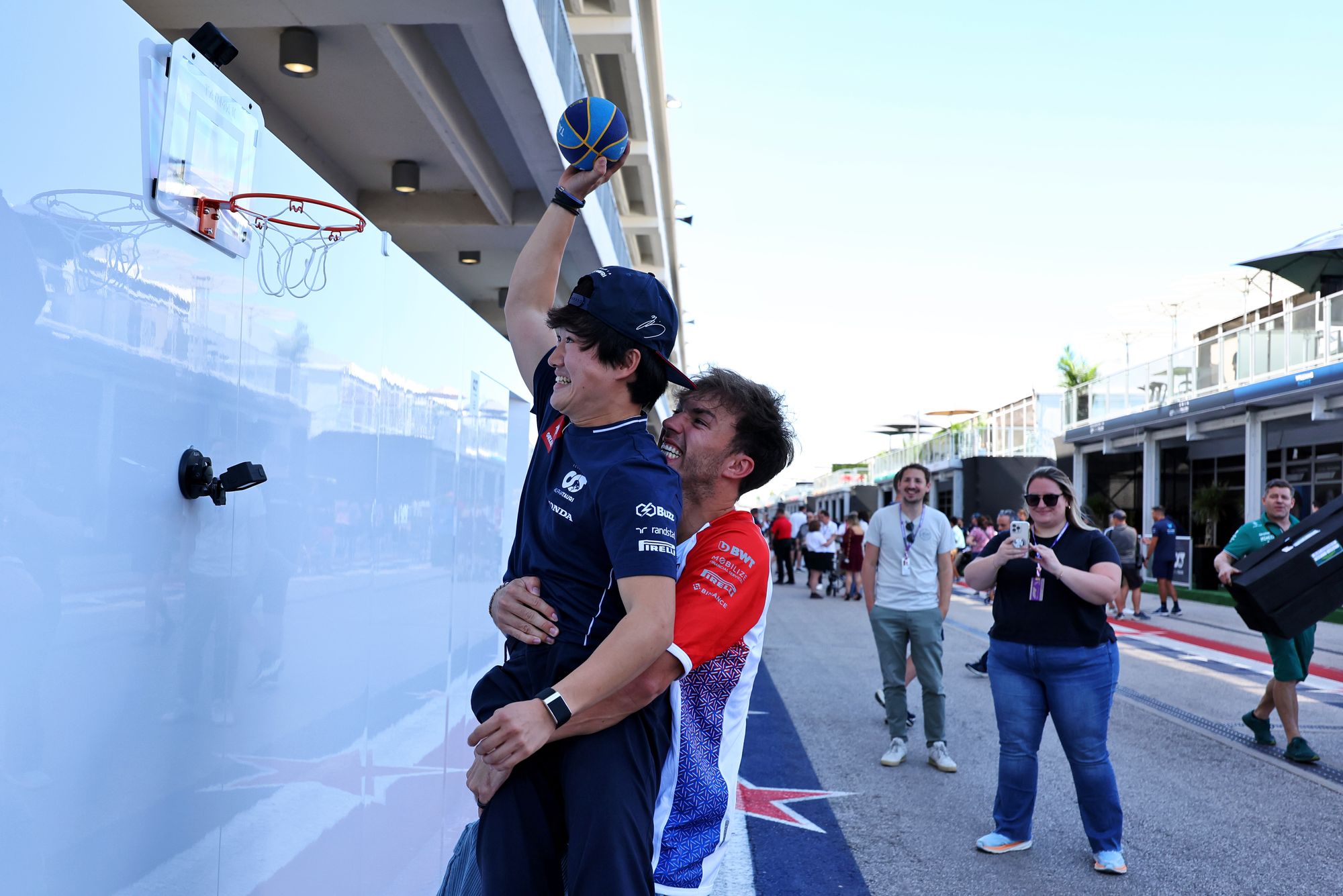 Gasly reckons Tsunoda is faster than he gets credit for, although Tsunoda's speed has rarely been open to criticism this season. But the mindset change, the added focus and effort, have underpinned Tsunoda's growth to where he is now and that is why it is possible he could also improve his big remaining deficit.
"He's changed attitude, [he] came in a little bit underestimating the work that it takes to be a top F1 driver," Gasly said.
"Not sending flowers to myself, but I've managed to make him understand that he will have to work harder to remain [in F1] and get the full potential out of himself.
"He's got the speed to be there, he needs to get himself in the zone where he can just remain more calm and less sensitive to some situations, which don't always play in his favour."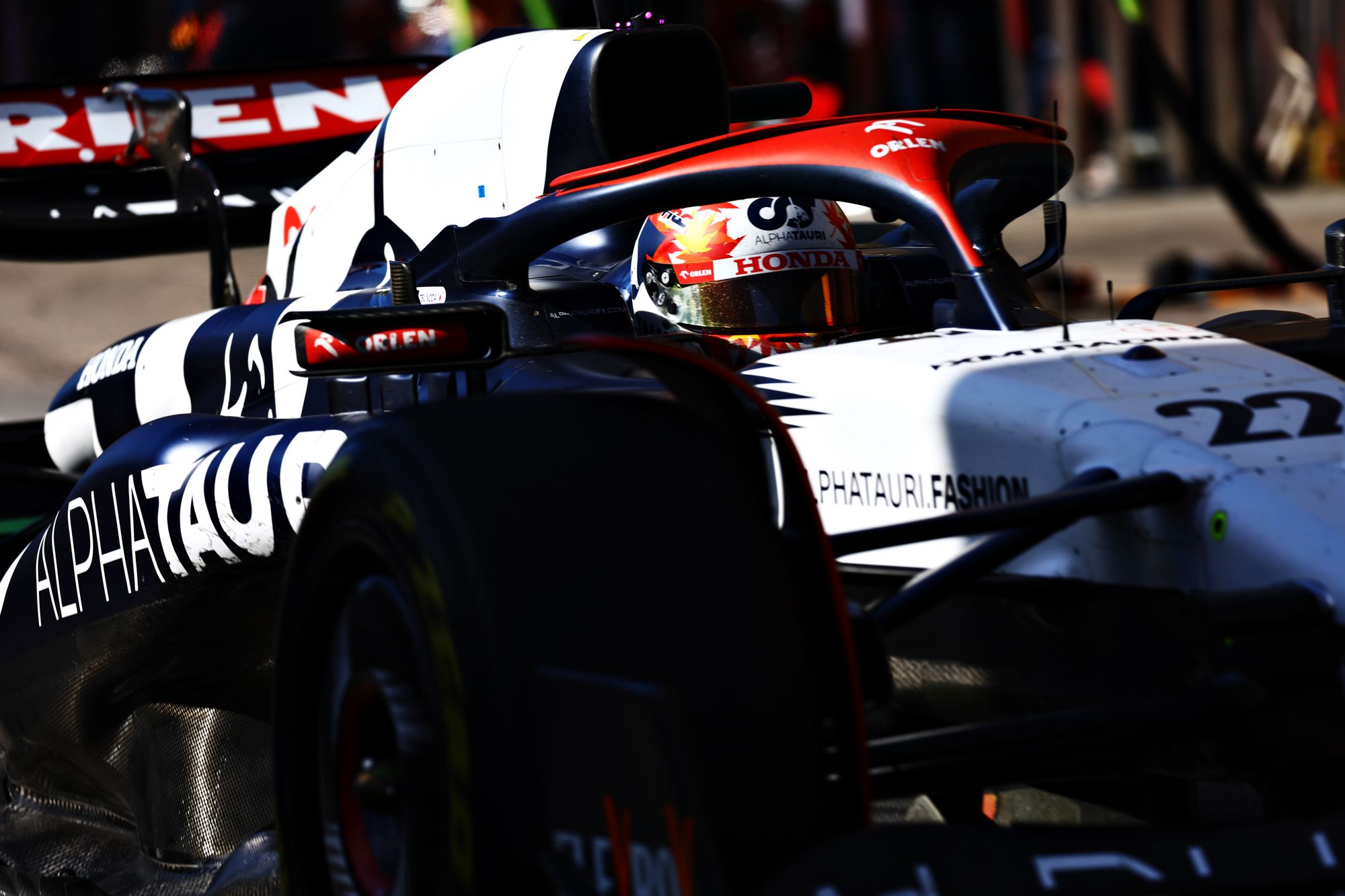 Failing to do that at times in the last couple of events has come at an exaggerated cost given the limited opportunities AlphaTauri has had to turn its late-season surge in performance into the best possible championship result.
If Tsunoda can get on top of this longer-term, though - and he's hoping to take cues from Ricciardo to achieve that - it will benefit him significantly.
Then whatever his team may have lost in the moments he has got too "excited" this season, he should be able to repay several times over.