"There cannot be a nasty rivalry going down between the drivers. That's something I'm aware of, something I'm really trying to be careful [about]."
Since childhood-friends-turned-bitter-rivals Pierre Gasly and Esteban Ocon were confirmed as 2023 Formula 1 team-mates, neither has tended to go into much detail about the prospect or reality of working with the other at Alpine.
There was a big emphasis ahead of this season that there was no issue within the potentially combustible driver line-up. And for the most part, 2023 has passed without any real flashpoints. But getting to that point has clearly required a lot of work.
Gasly has revealed just how much conscious management there is of the relationship with Ocon, and that – despite the narrative pre-season that all was fine – he "knew it would not be easy" together.
"I knew that we have grown up a lot," Gasly says in a recently released interview on F1's Beyond the Grid podcast.
"I was a little worried about how he would welcome me and how he would work with me.
"I was not too tense, I knew how I would approach it and I've known Esteban for a long time.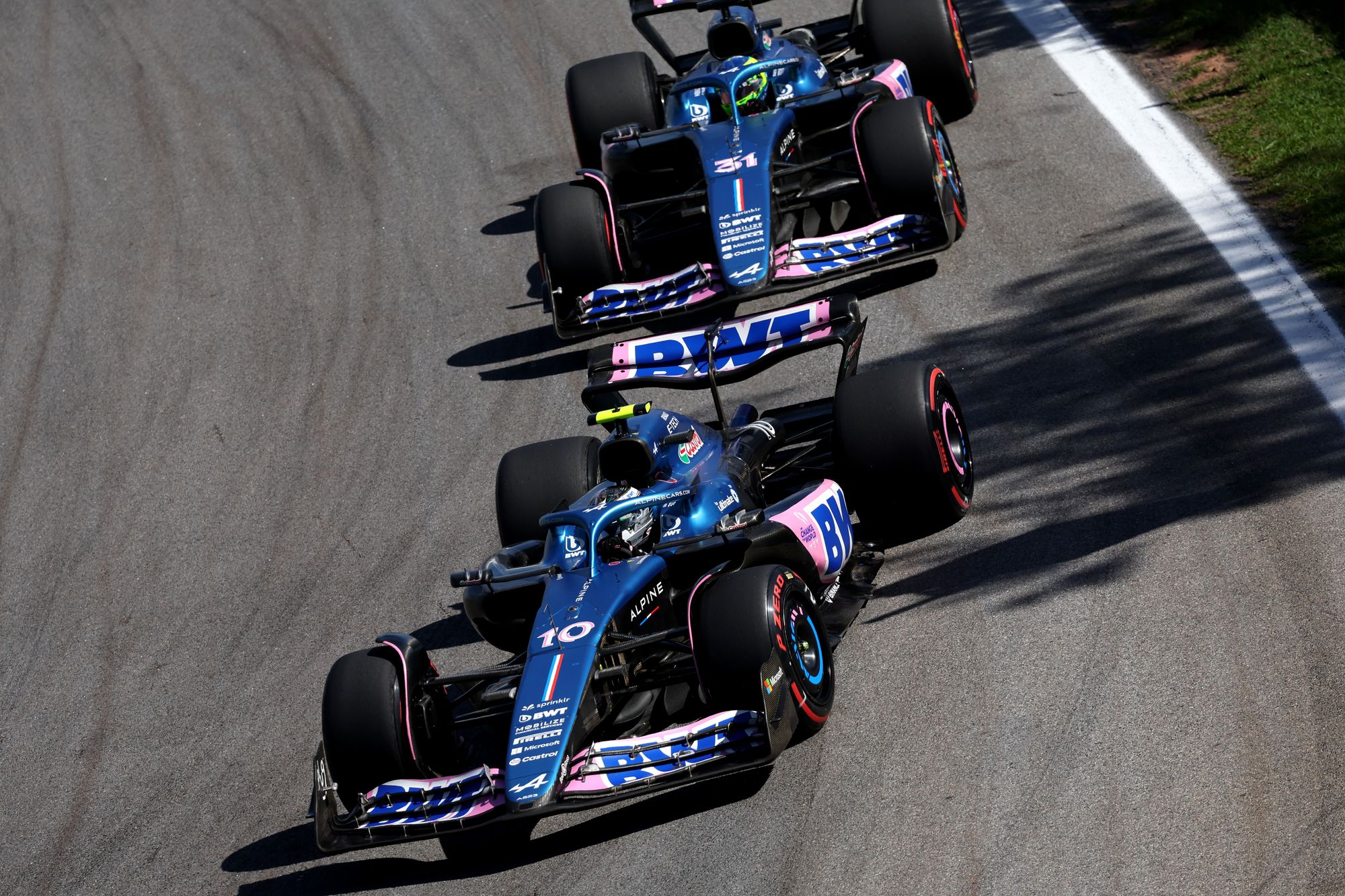 "I sort of know how we work. We have different personalities, we're two different types of people."
Intimate knowledge of one another comes from a childhood spent racing karts together, and a falling out that caused a deep and long-lasting rift.
Layer that onto the intense rivalry that can develop between team-mates and the delicate situation of both drivers being in a similar phase of their career with something to prove, and you should understand why this was a tinderbox of a driver pairing.
From what Gasly says, there has been real effort from his side to prevent a potential flashpoint, and ensure that any problems for the team is avoided with what he describes as a "formal" working relationship and nothing more.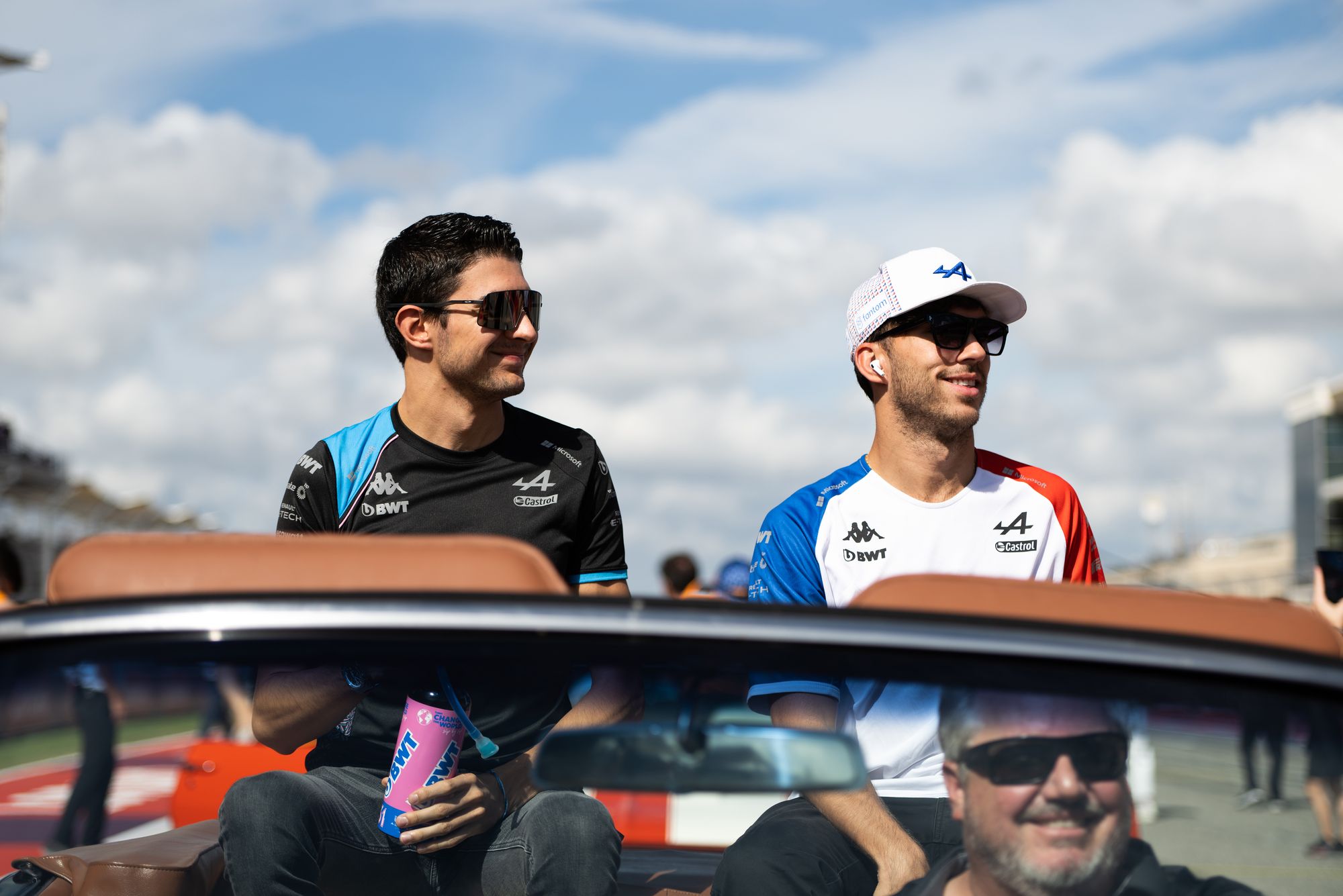 "I know for my team to perform they need to work in a healthy environment," he says.
"They cannot be a nasty rivalry going down between the drivers.
"That's something I'm aware of, something I'm really trying to be careful [about].
"Also personally manage Esteban and manage the way we interact. Take my distance.
"If Esteban doesn't welcome me in his own bubble then fine. If that's his way of working, I'll know I'll get more out of him by feeling better in that way and pushing the team direction that I need him to push. It's perfect.
"That's why I'm completely fine with the sort of relationship that we have.
"It works well like this, I need my space, he needs his space. Everyone respects that.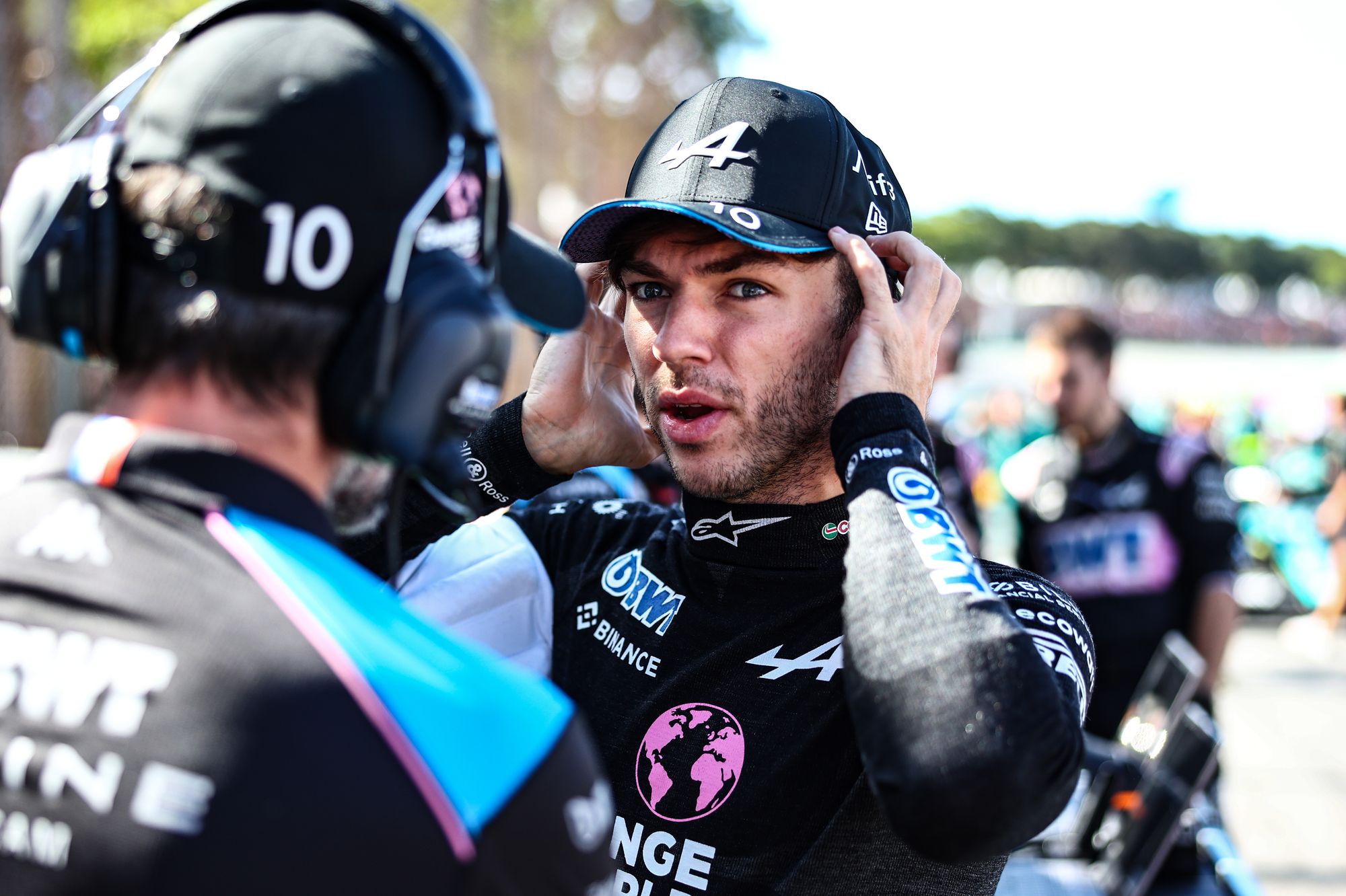 "We both have a lot of respect for the drivers that we are. At the end of the day, I want to win, he wants to win, and we've got to be hand in hand to make it happen."
It is an interesting amount of detail. Certainly the most cautious a modern driver has sounded when discussing working with a team-mate – tension is nothing new, but active management is a step further.
But whatever they are doing to manage this, and however unconventional a dynamic it might be now, it does seem to be working.
There will have been moments where the two disagreed or emotions flared. They have been close together on track a couple of times, never more disastrously than the crash that wiped them both out in a dramatic conclusion to the Australian Grand Prix early in the season.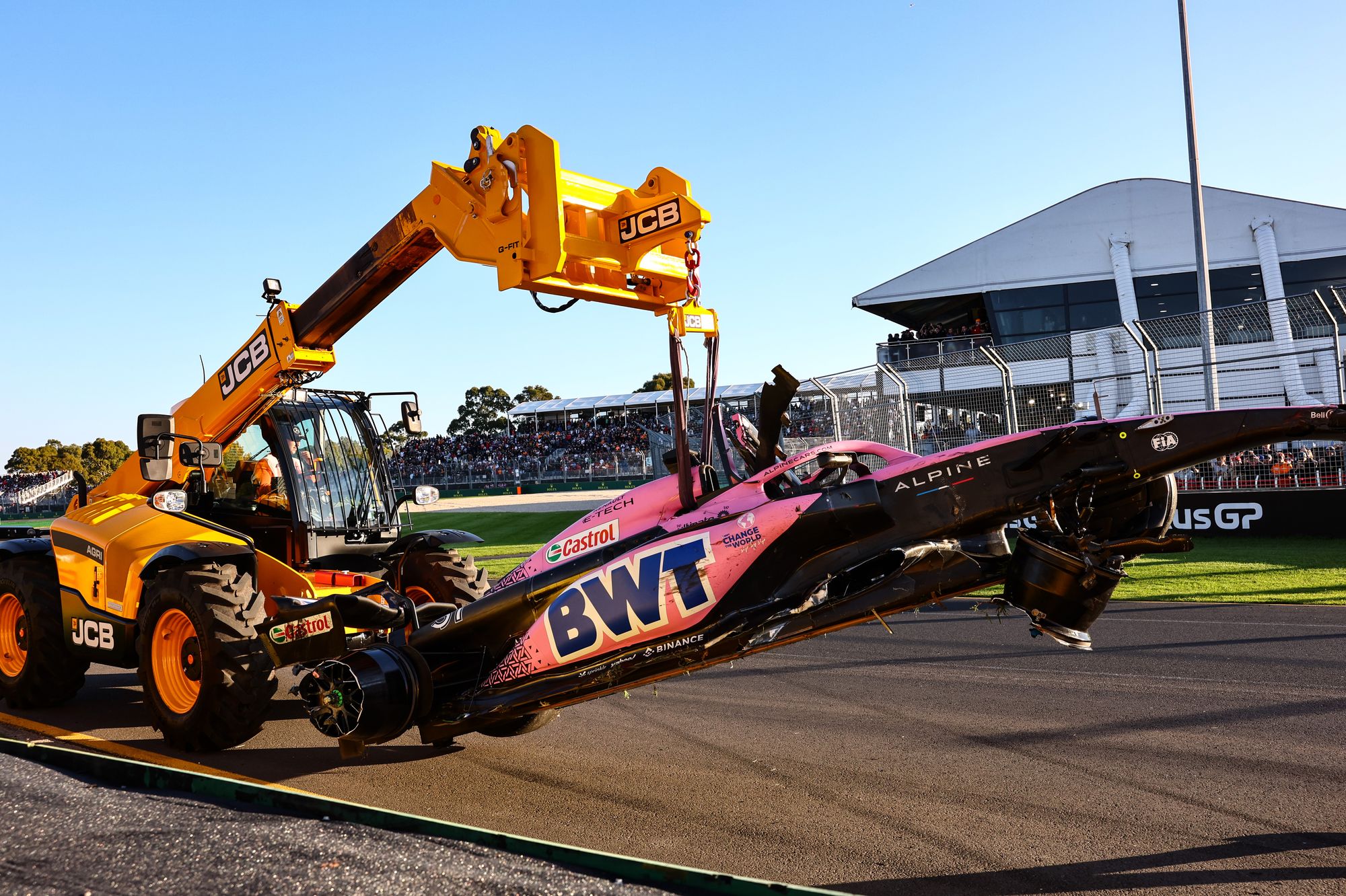 That was a strange way for the two to collide for the first time, and was more gut-wrenching for the team than it was an indictment of the drivers – it was certainly unfortunate, and brushed off as a racing incident, with both having a role to play as Gasly was perhaps a bit careless in how he rejoined after going off at Turn 1 and Ocon perhaps needed to relent against his team-mate instead of trying to be opportunistic.
Gasly has not relayed his full version of events beyond implying he felt Ocon was more to blame (no surprise there). But he says they discussed it at Alpine's headquarters in Viry, shook hands and agreed to "take slightly more margin" in the future.
"It's fine to have a rivalry but we both need to work towards the same direction," says Gasly.
"We've all got to be pushing the team forward and push the development. It's been exactly what we've been doing.
"I would not say we're friends, we don't spend really much time together but when we get to the track this is work. When we're at work, we're mature and responsible. And we're delivering.
"In terms of working relationship, it's very formal, let's say between us. But that's all I can ask.
"At the end of the day I just want to be competitive."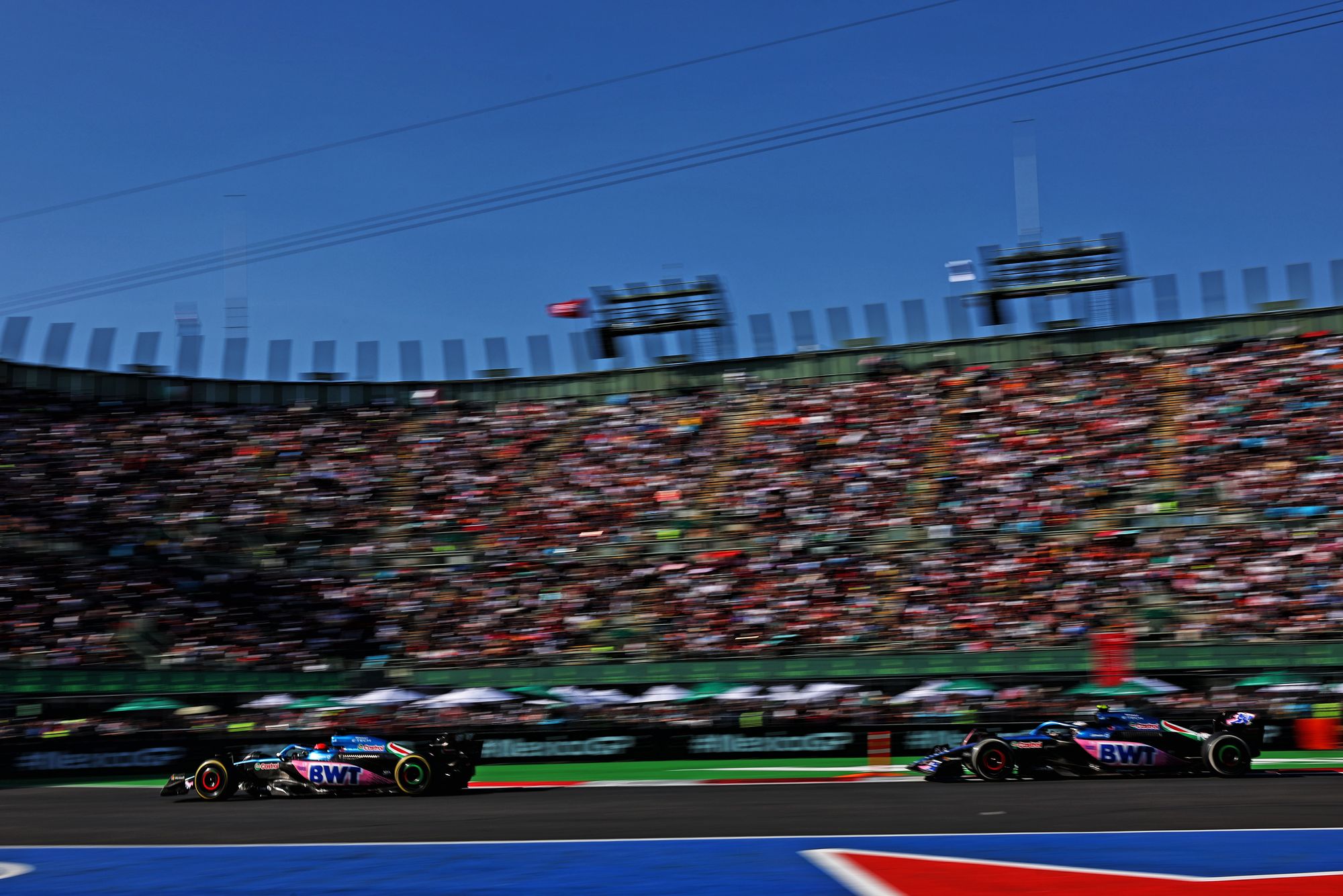 Alpine's place in the pecking order – quite consistently midfield, not quite as competitive as the lead teams but not among the backmarkers – tends to leave the two in close company.
That will always mean potential for some shenanigans. And whatever efforts there are to ensure they work well together off-track, it won't take much to induce a little carelessness on it. Because as Gasly admits, they are both "fighting for our career" and "both want to be the leader of the team".
The downside of this is they have selfish ambitions that could easily come before the team's best interests. But there's an upside too. Ocon, who Gasly calls a "very fast and talented driver", will push him relentlessly.
There's a motivation there that Gasly didn't have to the same degree as in his "bromance", as he calls it, with former AlphaTauri team-mate Yuki Tsunoda. And if each driver pushes the other to raise their game, and their competitiveness pushes the team to improve the car, then everybody can win.
"That's exactly what we've been doing," Gasly says.
"Probably not as exciting for the media, haven't had all the sparks and stories and drama that people would have expected.
"But it's been great."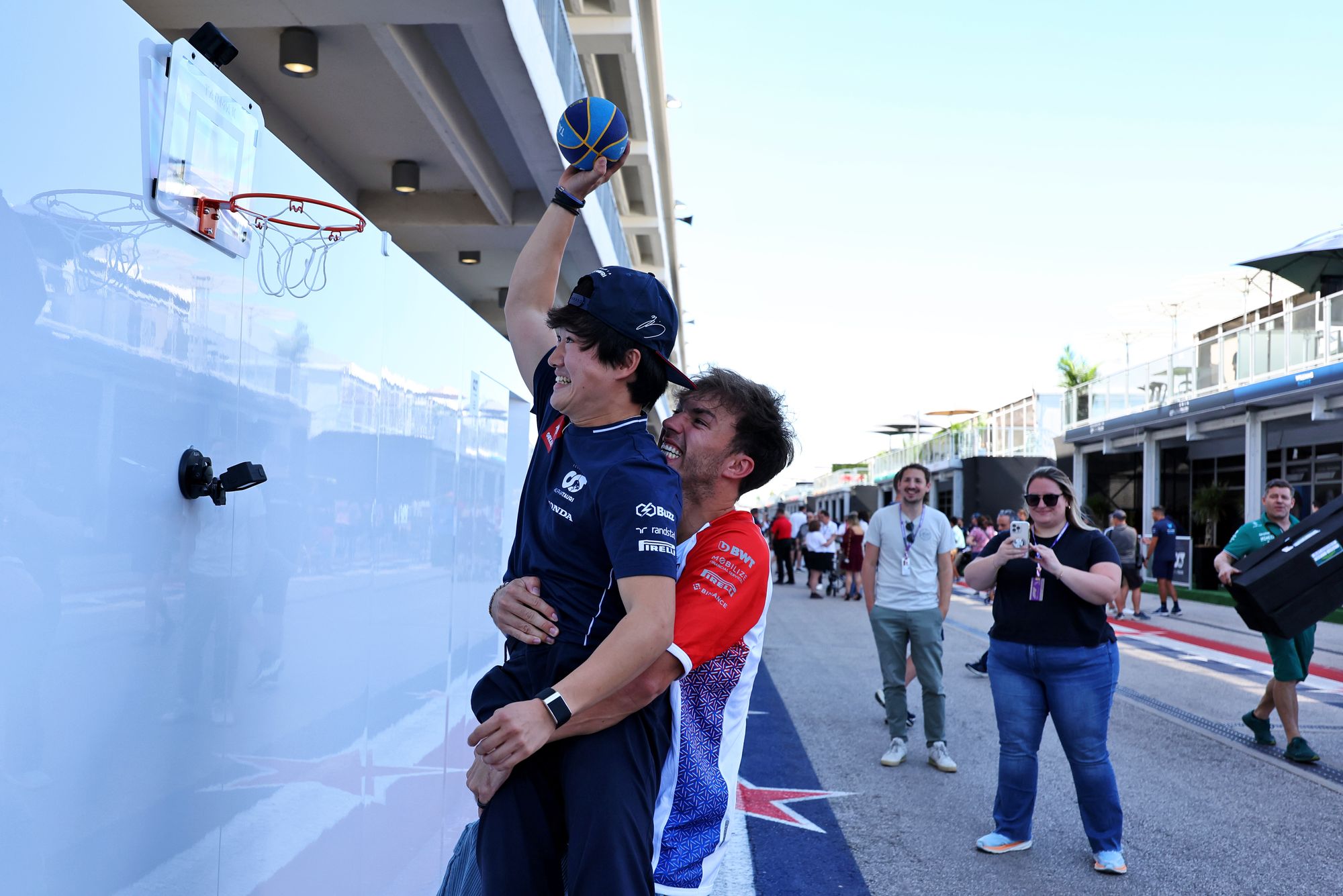 It is a long way from what Gasly enjoyed with Tsunoda, as they have a deeper, genuine and affectionate relationship. Gasly recognises the difference: "I know Esteban won't invite me for dinner."
Gasly and Tsunoda thrived with a much clearer master/apprentice dynamic that was also not threatened by as much on-track competition, mainly as Tsunoda had a tricky first 18 months or so in F1.
Though Gasly reckons Tsunoda doesn't get enough "credit and recognition" for his speed it is a fact that Tsunoda stepped up towards the end of 2022, and has continued that this year, having spent most of his time alongside Gasly lacking a bit of confidence and playing catch up after being fast-tracked through the junior categories into F1.
"You can laugh inside the paddock, you can laugh outside the track, you can go for nice dinners and it just makes it more enjoyable, that's more the way I see it," Gasly says.
"It makes it all slightly more fun, and enjoyable, we spend a lot of time away from home.
"It's a balance between the happiness you still want to find, moments which you can enjoy when you're not racing.
"When you jump out of the car, if you can make it more enjoyable with your team-mate like the way I did with Yuki, it was great.
"But then if it doesn't happen, then it's fine. You find other ways, with your team, your guys, your mechanics, your engineers, of enjoying the ride as well."
Gasly insists that there was also a competitive dynamic at play there as well. And that will be true. Even the best team-mates want to beat each other and, of Tsunoda, Gasly says that "whenever I was getting into practice, qualifying or the race I wanted to destroy him".
Add that to the mix when drivers are team-mates with people they have a more fragile relationship with, and the need to manage things so carefully becomes clear.