Yuki Tsunoda is playing more than a mere cameo role in the Daniel Ricciardo/Sergio Perez Red Bull future storyline.
Red Bull's long-term view of Tsunoda's potential seems set at a level that means he is not a realistic candidate for its senior Formula 1 team, but Ricciardo's chances of supplanting Perez at Red Bull are going to be substantially diminished if he cannot start consistently outperforming Tsunoda at AlphaTauri.
Ricciardo overshadowed Tsunoda in Mexico but there were heavy caveats around Tsunoda's compromised weekend, and then at the Brazilian Grand Prix it was Tsunoda who delivered the better results all weekend long.
Ricciardo's main race at Interlagos was ruined by no fault of his own when his car was struck by debris from the multi-car first corner clash, placing him a lap down and making any Sunday comparisons limited.
But prior to that he'd been outshone by Tsunoda. Ricciardo was outpaced (albeit by just 0.006s) in grand prix qualifying and then by 0.103s in sprint qualifying. In the sprint race, while Ricciardo tried and failed to break into the points, Tsunoda passed Lewis Hamilton on his way to finishing sixth to earn AlphaTauri's first-ever sprint points.
And Tsunoda's learning a lot from having Ricciardo around. If he can fully harness what he's learning, it might even be transformative for his F1 career.
Driving style changes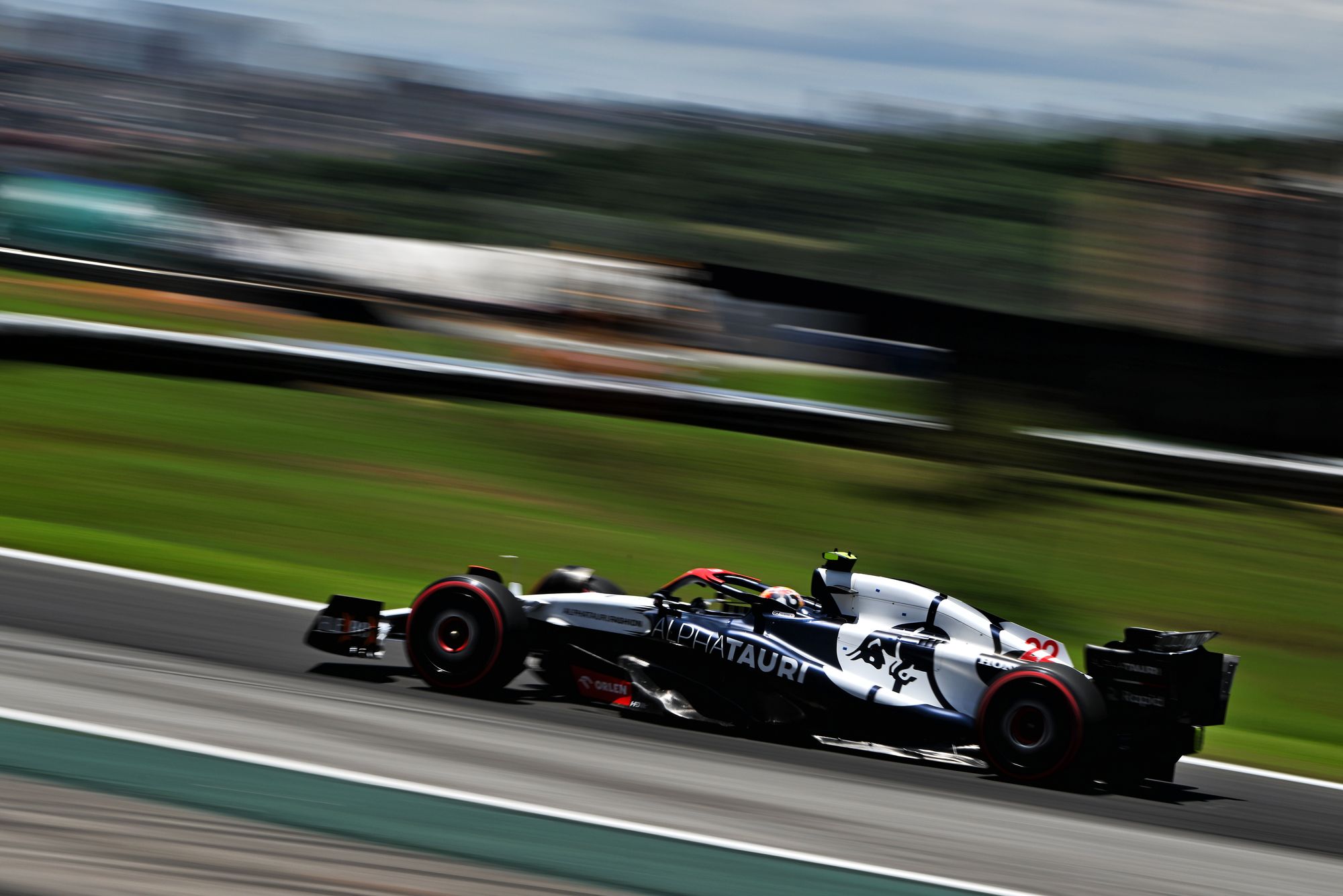 Tsunoda has declared he will use Ricciardo's example to develop a "wider driving technique", particularly when it comes to the way he brakes.
This is less about transforming his style to match Ricciardo, and instead about giving him the toolkit to better work with whatever car he has under him.
Ricciardo's standout Mexico weekend was underpinned by set-up changes that gave him a stronger front end and allowed him to use his default style of braking a little earlier, carrying the speed into the corner and still having the front end to achieve rotation mid-corner. Tsunoda, by contrast, tends to brake later and try to 'v' the turn.
Tsunoda's pace in Mexico was strong, albeit with his weekend compromised both by starting 18th thanks to a power-unit change penalty and a clash with McLaren's Oscar Piastri while attempting to take eighth place.
But he was quick in the race and suggested he might have finished as high as fifth (ahead of Ricciardo, who earned so many plaudits that weekend) but for the collision.
"So far, I'm happy with my form and how I drive at AlphaTauri," said Tsunoda when asked by The Race whether he intended to experiment with Ricciardo's driving style. "I don't think it's not working, so I won't change anything.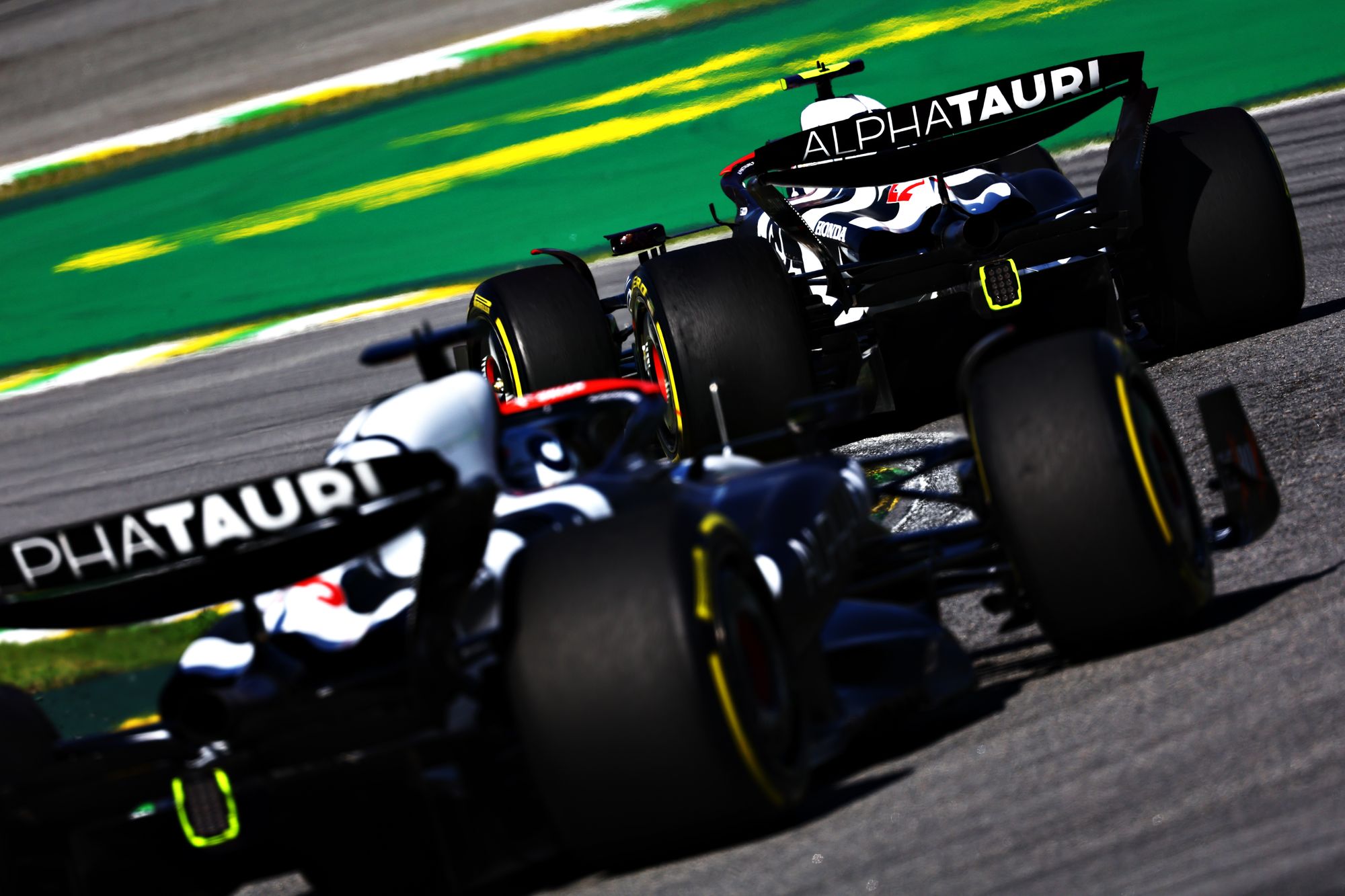 "In Mexico, we were doing a completely different thing but his style is working, obviously.
"It's good for the team because his style is quite different to other drivers, so the team has to prepare for him a new approach which gives a good idea for the future development as well.
"I won't change for now. If he is clearly faster than me at some grands prix I'll try that but so far, I feel more like braking application is quite a lot different.
"Normally I'm different to others, rather than he's different. I would say more his braking style is quite similar to others, but when it comes to braking shape I normally have good strength, but he's also having good shape with the brake in terms of releasing.
"[That] is actually similar for me, but the initial part is different so that creates a lot of difference to the car, which is especially sensitive to that."
AlphaTauri has struggled all season with a late-corner-entry instability in slow- and medium-speed corners that is partly down to the car's instability on turn-in. Ricciardo's Mexico performance suggested that, with a different braking approach, that can be mitigated.
Key to that is ensuring he has a strong front-end mid-corner to achieve the necessary rotation, having not completed as much of that as Tsunoda at corner entry.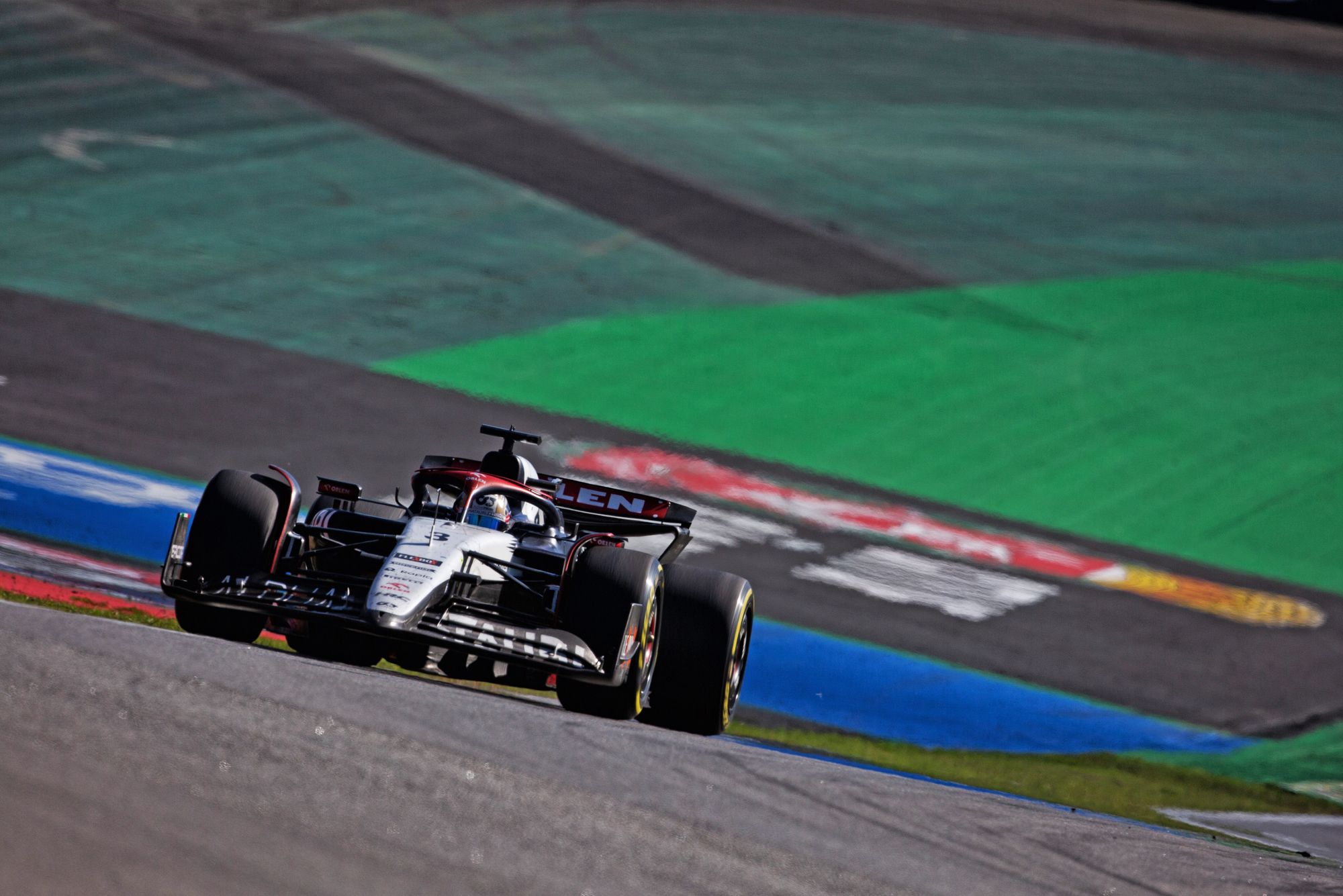 But Tsunoda has seen the potential of taking a different braking approach in order to achieve that mid-corner rotation if it is required. That could also pay off in terms of tyre management given it transforms the load characteristics.
"More like stronger, I would say," said Tsunoda when asked by The Race whether his initial application of the brakes is more rapid than Ricciardo's.
"Stronger and fast. The initial part is stronger. I've never seen a driver where the initial part is stronger than me.
"The releasing part, the later part, he's good at. I can probably learn something from that as a driver."
When asked whether he was alluding to a technique that can deliver more mid-corner rotation, Tsunoda confirmed that the potential for doing this is something he wants to have in his locker if it's required.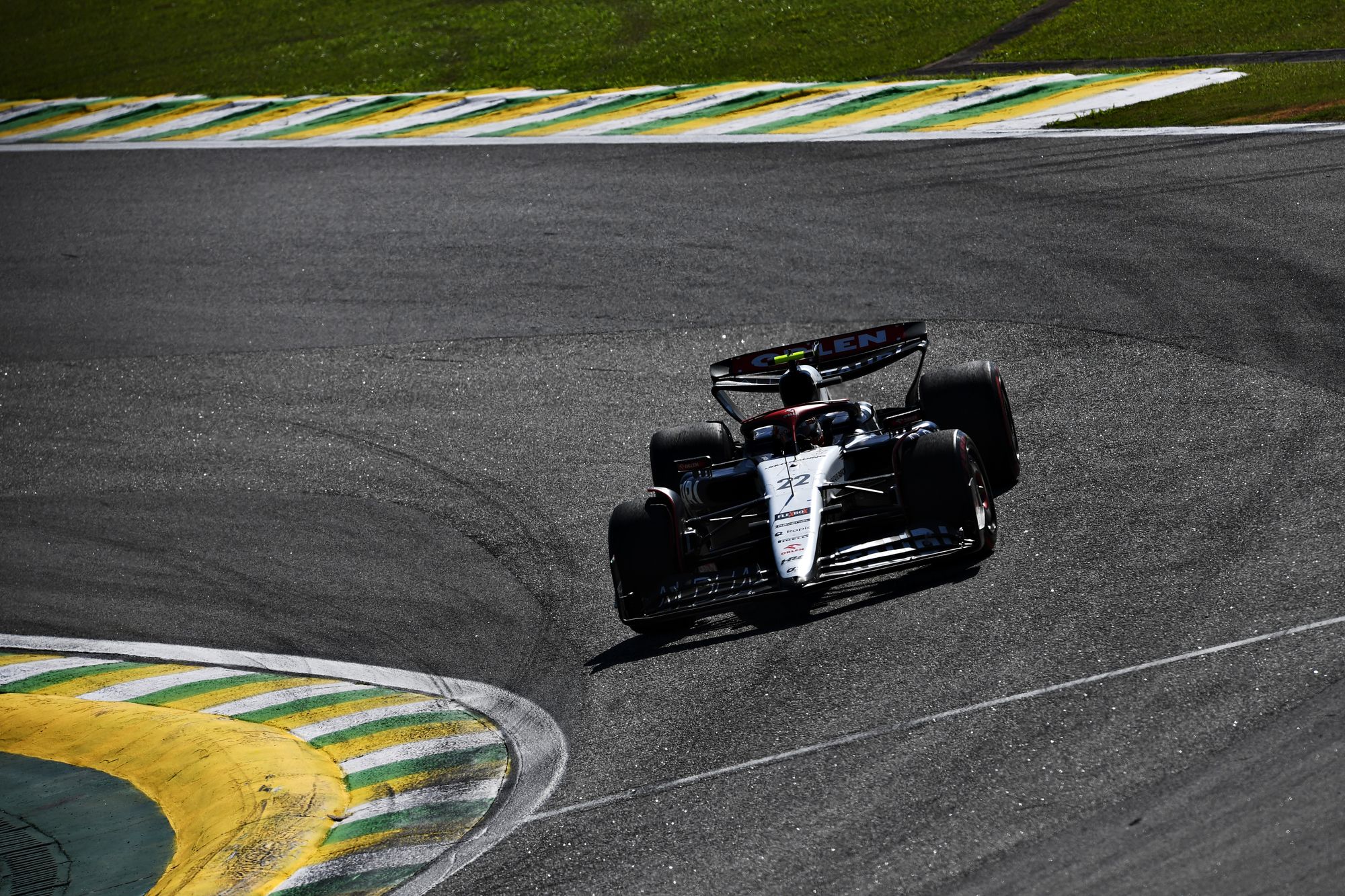 "I was more trying to rotate in the entry rather than rotating mid-corner," said Tsunoda. "I know. I'm different to other drivers, but [it's] still working. I've never seen my driving style not working with any car, so that's OK.
"I just want to make it a slightly wider driving technique. If I drive other cars at some point, if I have good technique, I can adapt.
"I just want to make it [possible to use] slightly wider techniques rather than just that."
Tsunoda sees this as particularly valuable for the future. Given his faith in his default driving style, he can stick with that but modifying his braking technique could benefit him either in specific corners or with cars with differing characteristics.
"Yeah, exactly," he said when asked by The Race whether he sees this technique as a way to get around specific car limitations in the future. "At some point next year it might be a completely different car for AlphaTauri.
"Right now, my driving style is working but you never know, [perhaps] it won't work at some point.
"[But] I don't really worry that my driving style won't work because I haven't changed since karting [and with] any car it's been working, it's just been fine-tuning."
Better emotional management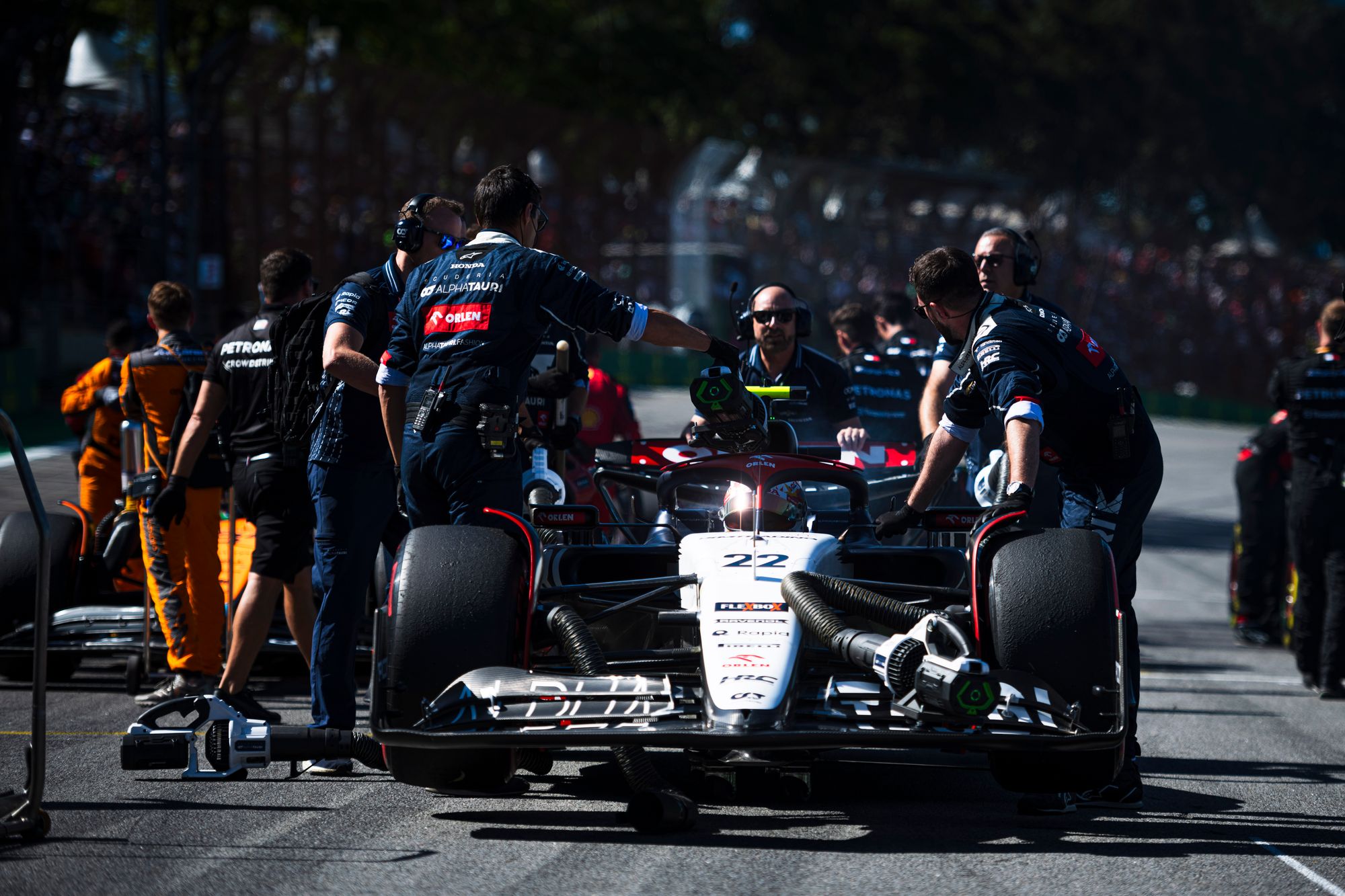 There's another element of learning from Ricciardo where Tsunoda is hoping for a more immediate gain.
"[The main thing] I want to learn from him is emotional management, which we haven't achieved – especially at the last grand prix," he said in the wake of his Mexico error.
It's an important point for Tsunoda, who has spoken of his desire to learn from Ricciardo's emotional management before. He has a good understanding of his own driving technique and has shown a strong turn of speed this season, meaning that really it's small details that he can learn from his current team-mate.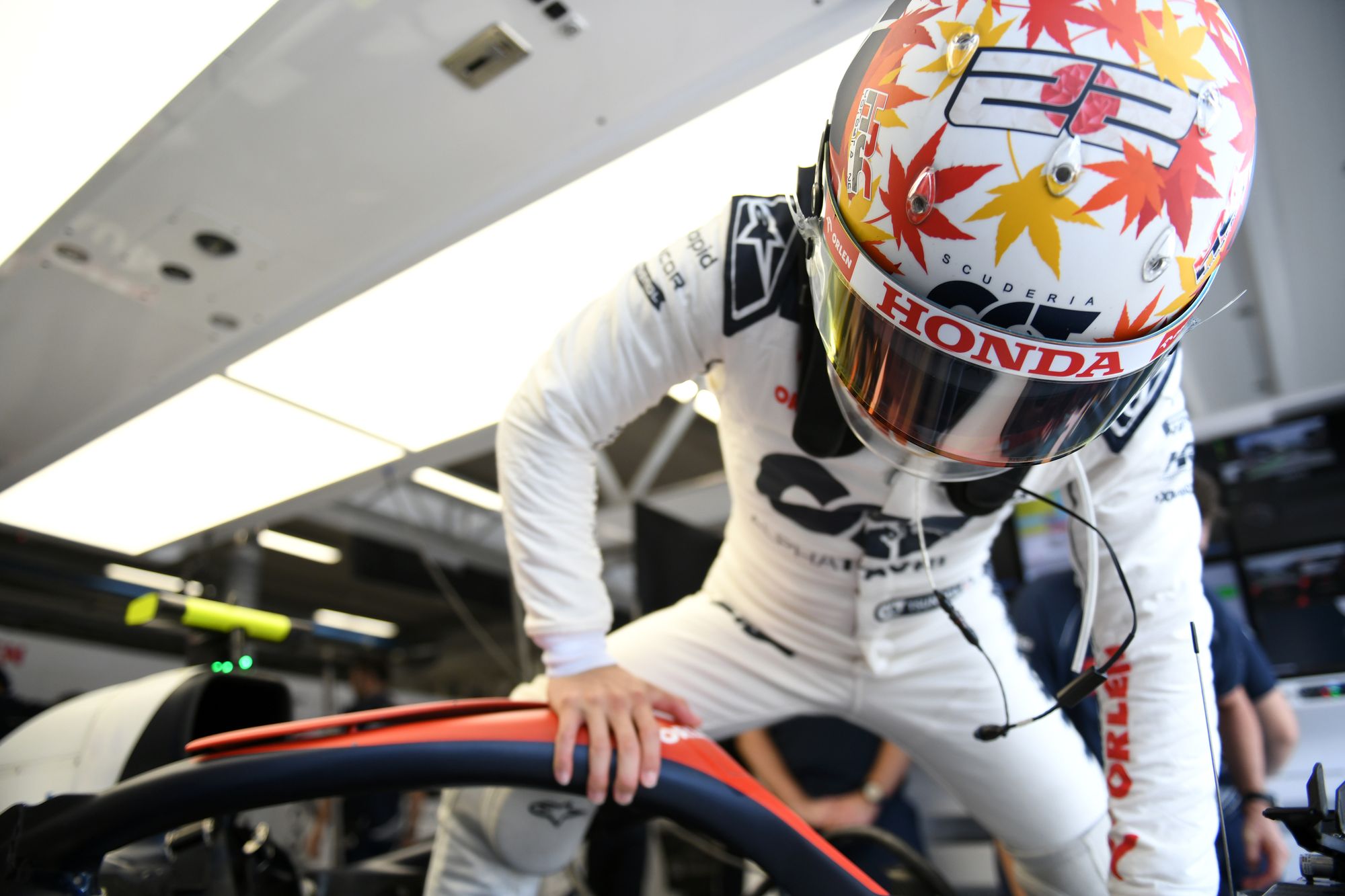 But in the big picture, the key thing is keeping his head in the car and ensuring that he's able to translate that speed into results by good decisions.
Mexico was frustrating in that regard, with a fine weekend undone by a misjudgement in battle. Brazil was better but he still illustrated his point about needing to improve his emotional control by dropping a wheel and spinning while trying to climb back into the points.
He did recover to ninth but an apologetic Tsunoda admitted it should have been better than that and that he had been lucky not to retire.
A RED BULL FUTURE?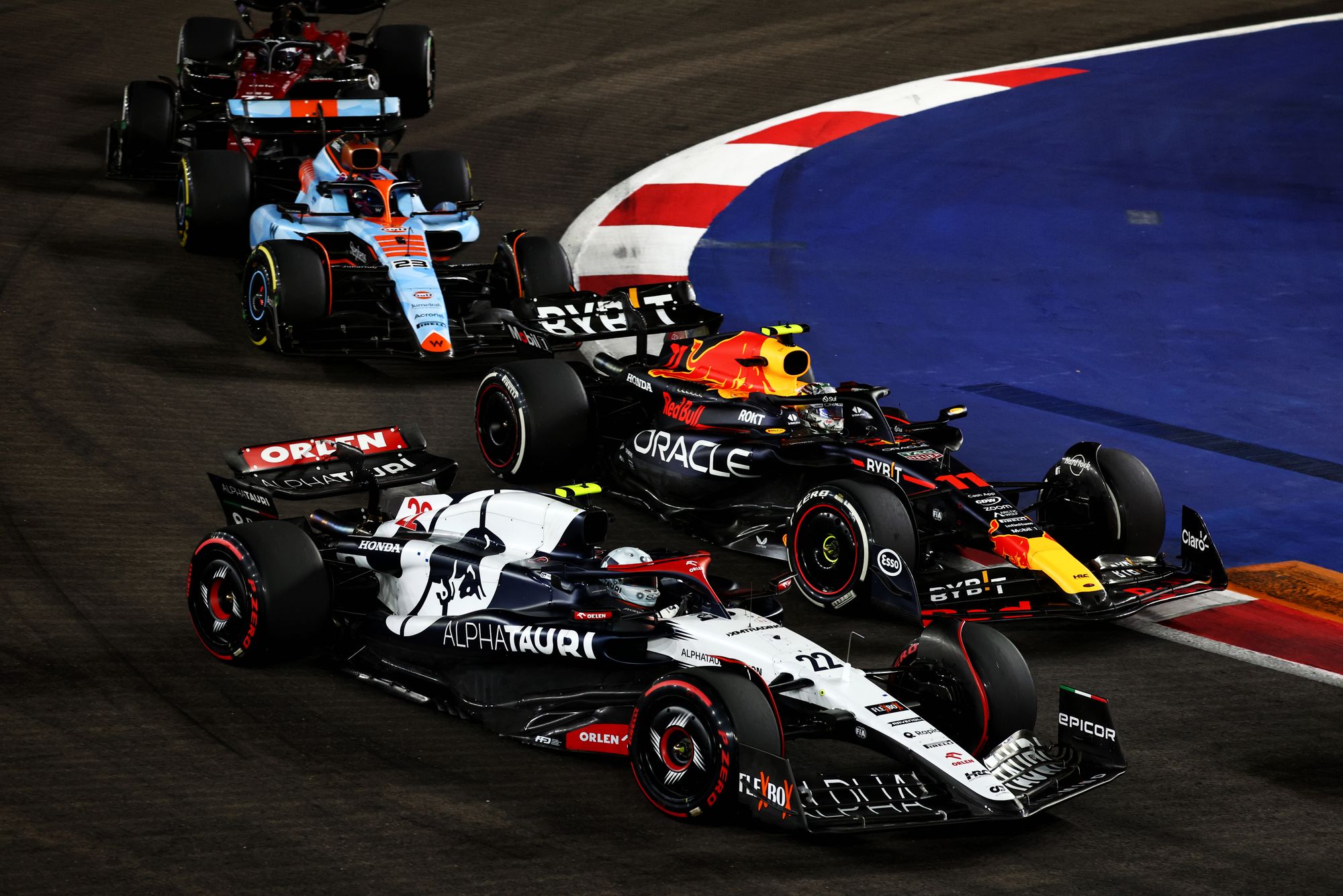 If Tsunoda is able to apply the lessons from Ricciardo more consistently, along with fine-tuning the fundamentals of his driving and widening his technique, then he will stand a far greater chance of realising his full potential in F1 - even if that's not with Red Bull.
Although he's not often talked of as a future Red Bull Racing driver, the fact he's in the stable - even if it's partly through support from Honda - means Tsunoda is a contender even if he is a rank outsider.
Tsunoda himself is very honest on the question of why he's so rarely talked of as a contender for Perez's drive in the future.
"Daniel has experience, more fans, he's more trusted and more valued [by Red Bull]," he said earlier this year.
And that's not a complaint from Tsunoda, simply a statement of how he sees the fact.
He says it's all very simple - he just has to beat Ricciardo in order to force himself into the discussion around the second Red Bull seat. And he's certain he can, saying: "I'm have confidence that I can beat him and learn from him".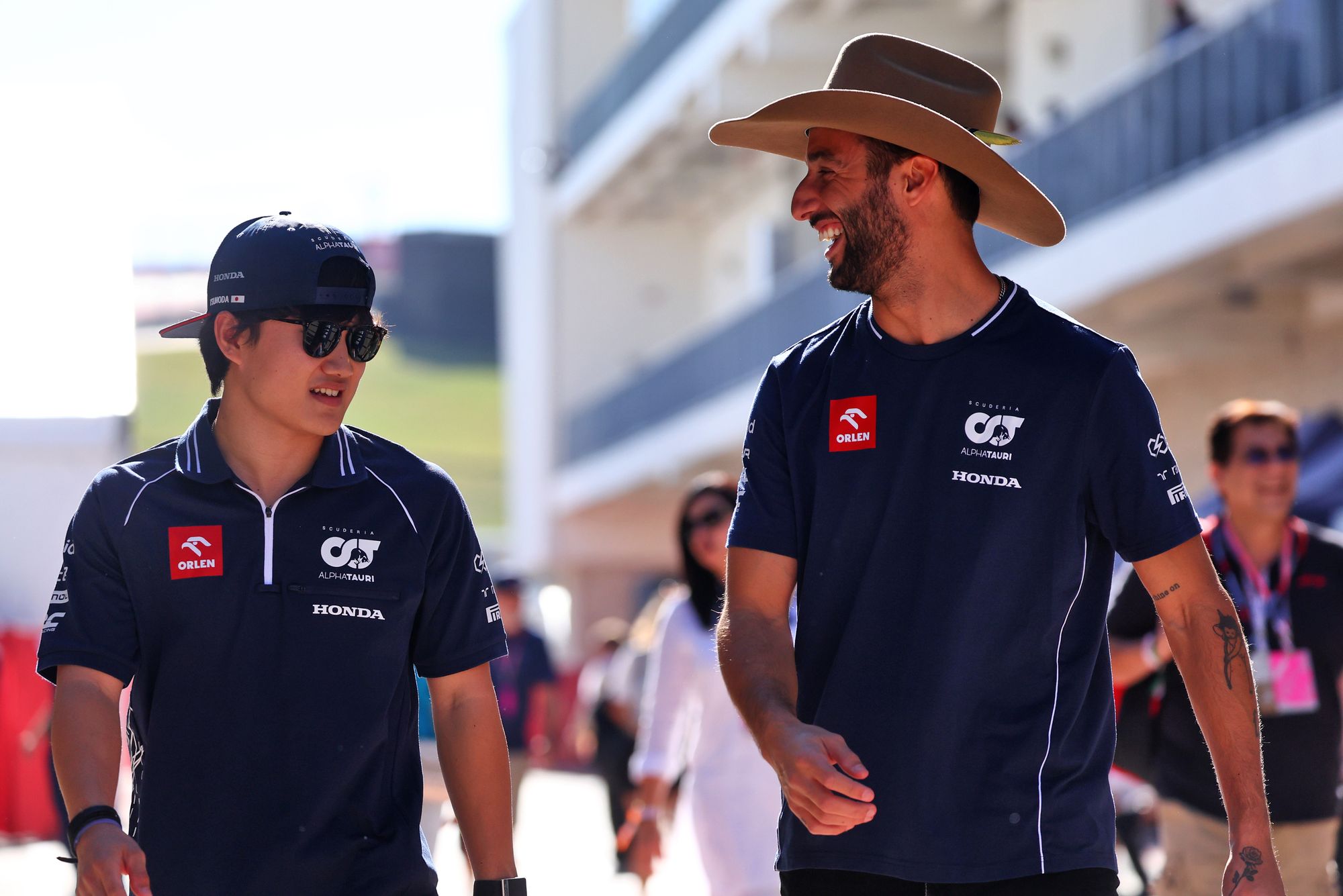 If Tsunoda gets the upper hand over Ricciardo next year, it would surely shatter Ricciardo's hopes of a Red Bull move in 2025, assuming Perez carries on for another year.
Would it enhance Tsunoda's chances or just damage Ricciardo's?
That entirely depends on how much Tsunoda can change perceptions from here.
What he needs to do is make good on the promise and emerge as a consistently dependable driver. Speed has never been the problem for him, and while there is room for improvement the key question is whether he will ever have the emotional side fully under control.
Tsunoda knows what he needs to do. If he can, then he could yet be a factor in the Red Bull mix.
But that's still a big if.