Daniel Ricciardo was unusually explosive over the radio after an immensely frustrating Formula 1 sprint race in Brazil in which he probably cost himself a points finish.
After crossing the line ninth, just a couple of tenths away from the final point, Ricciardo spent the first half of his cooldown lap in silence before letting rip.
"F**k," he said. "F**k, f**k, f**k, f**k. Sorry guys."
Then a few moments later: "That f**king DRS in Turn 2. You pass in 1 and you just get f****d. It's impossible.
"Anyway, I'll shut up. Sorry guys."
Ricciardo was lamenting two failed attempts to pass Sainz during the race. He swept around the outside of the Ferrari into the first corner, only to be immediately re-passed on the run to Turn 4 both times as Sainz tucked into the slipstream and used the DRS.
Ricciardo was right, the DRS zone was a killer. It gave the car being passed into Turn 1 a very easy opportunity to get back ahead, and as Ricciardo said, ends up discouraging drivers from trying to make a proper move in a close fight because 1) they probably will not stay ahead and 2) it's easier/safer to just wait for a drive-by pass in the DRS zone.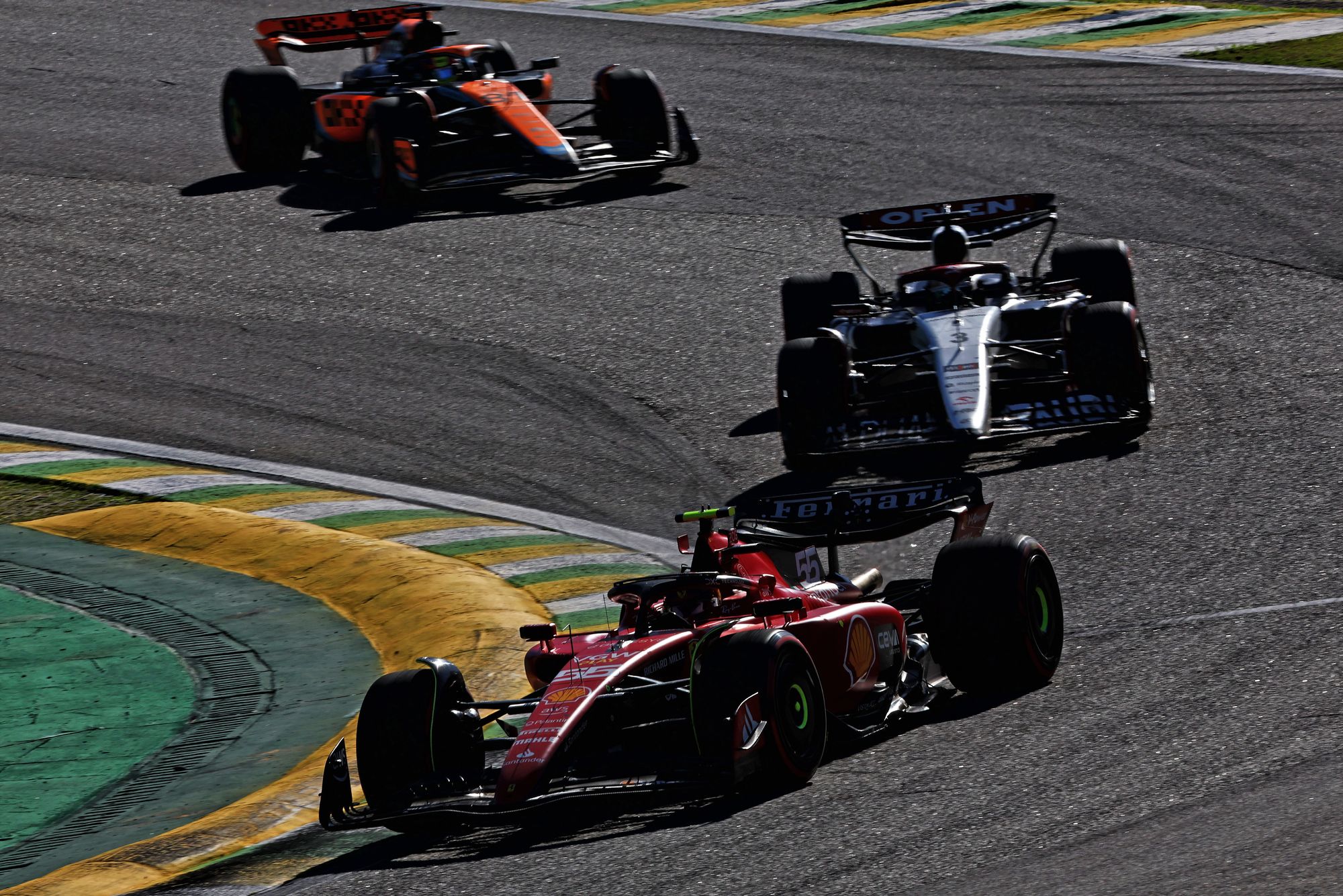 "It certainly wasn't a boring race, so part of my 'fun' box is fulfilled - but my 'frustration' box is also very full," Ricciardo said afterwards.
"We obviously had pace for points and every time I passed Carlos, you then give them the DRS.
"I'd pass him, I'd feel like I'd got it done, and then I'd just wave him past with DRS.
"I feel like it's always been there but that detection [point] seems kind of frustrating. It encourages you not to pass in [Turn] 1.
"I'll see if strategically I can make better moves tomorrow. But I felt like if I just sat behind him I was never going to pass, so I had to make it work.
"I kind of just hoped he might have a mistake in [Turn] 2 and just not pass me. But he did. So that was that."
Ricciardo was not the only driver to be pegged back instantly in the race trying a move into the Senna S, and his frustration is understandable.
But as he all but says himself in the above answer, having already been countered once by Sainz in that place, a driver of Ricciardo's experience perhaps should have played it differently thereafter.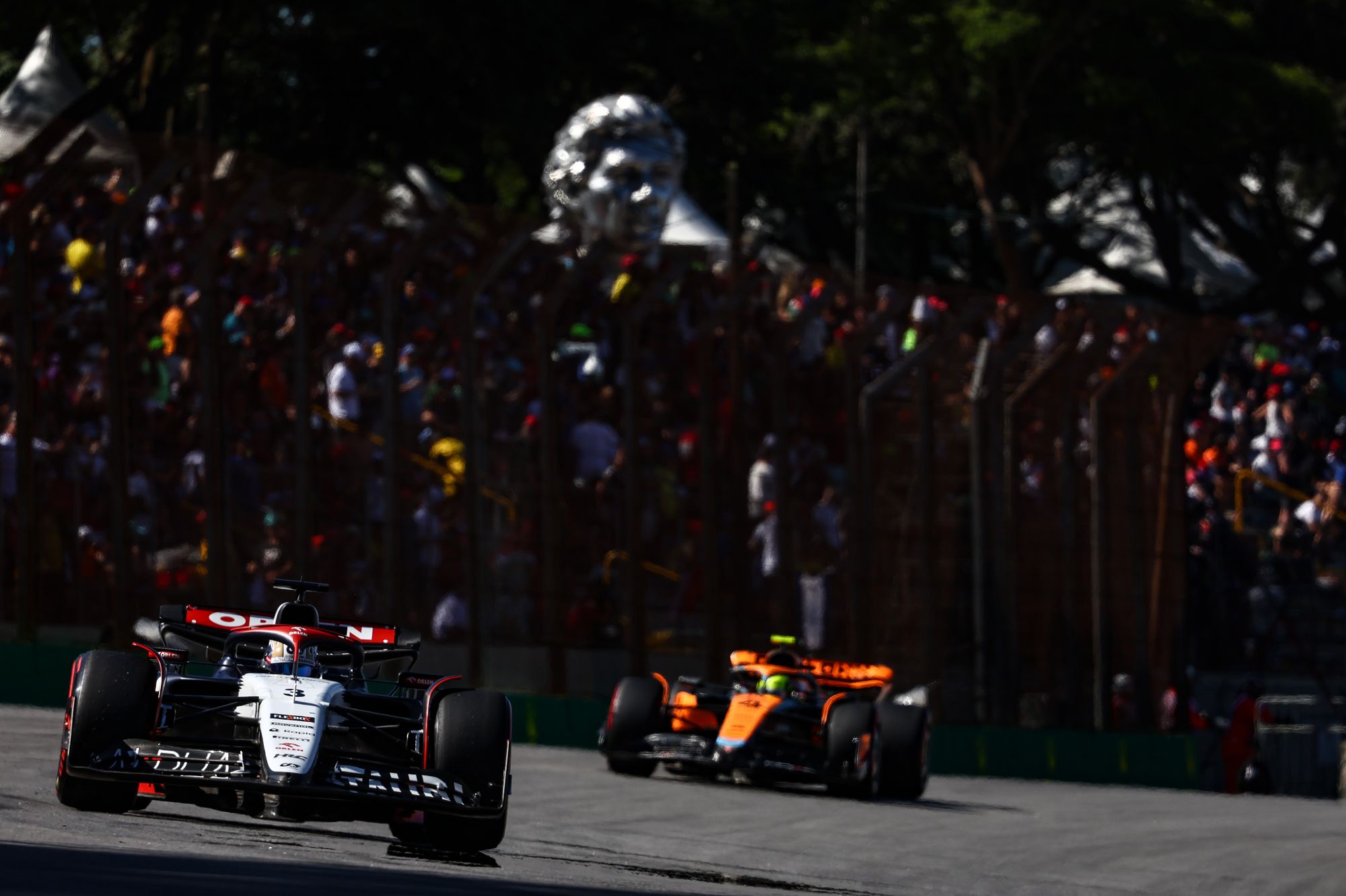 He contested afterwards that "I did change the approach at least once, I'm pretty sure" to attempt a DRS-assisted pass to Turn 4 instead. That's correct. In between the two moves around the outside, he forced Sainz to defend into the first corner and attempted to cut back and get the run on him into the DRS zone. But the Ferrari's traction was superior out of Turn 3 and Ricciardo was discouraged from trying that again.
Given the Ferrari also just looked quicker than the AlphaTauri on the straights, it's understandable that in the moment Ricciardo defaulted to a 'well, I'll have to do this the hard way' mentality. It's certainly more in line with his trademark attacking style than waiting around for an easy move.
But in hindsight, given how well Ricciardo's tyres and pace held up and how easily he caught back up to Sainz at the end, there may well have been an easier opportunity later on. Especially as the second time he tried to force his round-the-outside move, he committed to it so late on the entry to Turn 1 that he was basically guaranteed to have a poor exit compared to Sainz. What is encouraging is that by the time he spoke to media post-race, Ricciardo was already digesting this himself. He was not sticking to his guns and maintaining he was screwed over.
There was more than just a hint that Ricciardo realised he needs to play it differently next time, and at least accepted he needed to review it in more detail to be sure.
"I'll do some homework tonight, see what we can do better," he said.
"As experienced as I am, I'm still making more mistakes here and there, and always learning."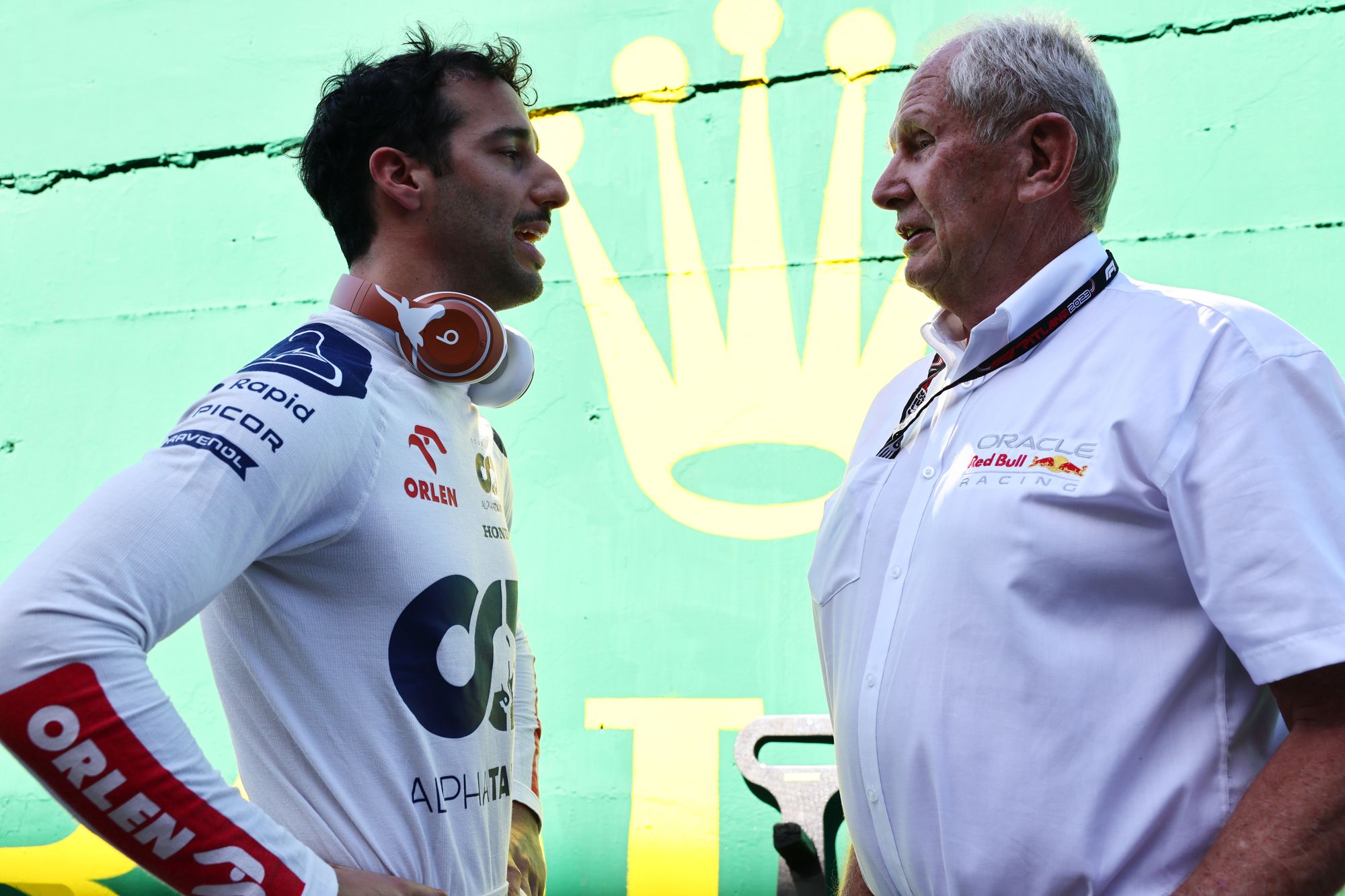 And if it turns out he did just need to be a little more prudent after all, Ricciardo will likely take that onboard. Because racecraft has been one of Ricciardo's key strengths for a long time.
The moves themselves on Sainz were as sweetly judged as you would expect from a confident Ricciardo, but racecraft isn't just about bombastic late-braking moves, and he has shown plenty of times over the years he is equally capable of excellent judgement.
It may be that this was just an extension of the rustiness Ricciardo admitted to having in the sprint race in Austin, although how he drove in Mexico last weekend would suggest he had moved on from that pretty quickly. And Ricciardo didn't feel it was the same thing.
"The track was super-weird with the tyres - this asphalt here is bad, it sucks - but as the race went on it felt like things changed especially with the tyres," Ricciardo said.
"I felt like I adapted well mid-race [to the tyre grip] to change the way I was driving. So, there were definitely some things where my experience showed.
"But then other things, like leaving enough room for Oscar to get me on the inside, I'm like 'come on man, don't let that happen'.
"I wouldn't say there's rust, but there's some things I need to shake off. But we're definitely looking better than a couple of weeks ago."
This looked more like getting carried away in the moment, a bit of impatience born from – as he alluded to – the fear that a straightforward pass was not going to be forthcoming and if he was going to get past Sainz he needed to make it happen himself.
But it came at a tangible cost because shortly after Sainz repassed him the second time, Ricciardo also let himself get mugged by Oscar Piastri – something Ricciardo was also "frustrated with myself" over, for "leaving the door open for Oscar".
"It was then frustrating because I was in the middle - I'm trying to obviously attack Carlos but trying to then watch Oscar and I just left too much room for him," he said.
"So, I lost a few laps behind him, got him back, and then in some free air with a couple of laps to go we were able to get the pace back, caught Carlos, but we were one lap too short."
Ricciardo ran out of time to make amends against Sainz – although he gave it a red hot go on the final lap – and just to add a dash more irritation, Lewis Hamilton's Mercedes was only a few tenths ahead of Sainz as well.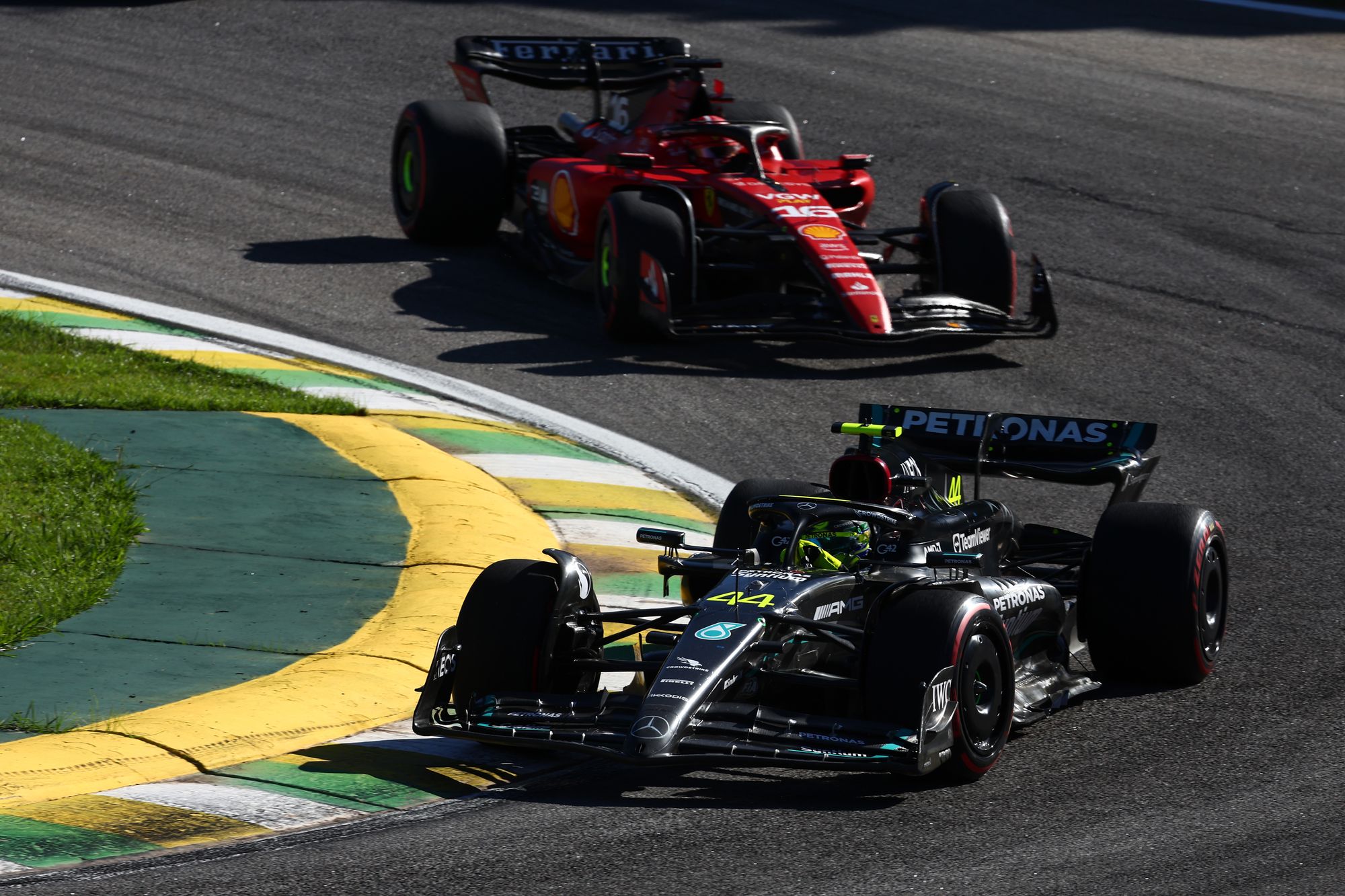 The proximity of the Mercedes meant Sainz had a tow and the DRS to the finish line, thwarting Ricciardo's last-gasp attempt to beat the Ferrari in a drag to the line. The sight of Hamilton's rear wing would have deflated Ricciardo on the run to the flag, and to rub salt into the wound, served as an indicator that Ricciardo could have grabbed another place had he cleared Sainz sooner.
At the same time, the pace was the clear silver lining. Ricciardo was disappointed by AlphaTauri's qualifying performance on Friday, which has given Tsunoda and Ricciardo a tough task from 16th and 17th on the grid for the main event. But Ricciardo's near-miss and Tsunoda's excellent drive to sixth in the sprint offer obvious encouragement for a race of progress on Sunday.
"If there's a lot of tyre deg and some guys struggling then the things I've learned through the race I'll keep in my back pocket for tomorrow," said Ricciardo.
"There were definitely some things mid-race which I figured out which put me in a bit of a better place. So, I'm optimistic.
"Overtaking was obviously a bit of an Achilles heel for us today so I'll watch the replay and try to figure out if I can plan my overtakes better - or we've just got to really try to find a bit more clear air and use our pace."