You're almost certain to get a blunt reply these days if you ask Fernando Alonso about how much longer he's got to give in Formula 1 or whether his age has a negative impact on his performance level.
Be it his joke that he's never known a race to be classified by the date of birth on a driver's passport, his suggestion he'd beat a 23-year-old version of himself "with one hand", or his claims that he's performing as well as he was during his years of title near-misses at Ferrari, Alonso has never bought into age being a relevant factor to question. Experience, he feels, is far more valuable.
He didn't seem to take too kindly to Alpine effectively asking that when it laid out its proposed terms for an extended deal after 2022; a one-year offer with a 'plus-one' option was part of what prompted Alonso to jump ship for Aston Martin for 2023, a move that's paid off handsomely and proved just how much he still has to offer.
And yet, while he'd probably wince at the premise, his latest - arguably his best - drive of what's been an incredibly convincing 2023 F1 campaign, his defence of third place from Sergio Perez's Red Bull in the Brazilian Grand Prix that gave Aston Martin a first podium in more than two months, has brought back into sharp focus the question: how does he do it aged 42?
HOW LONG CAN HE KEEP THIS UP?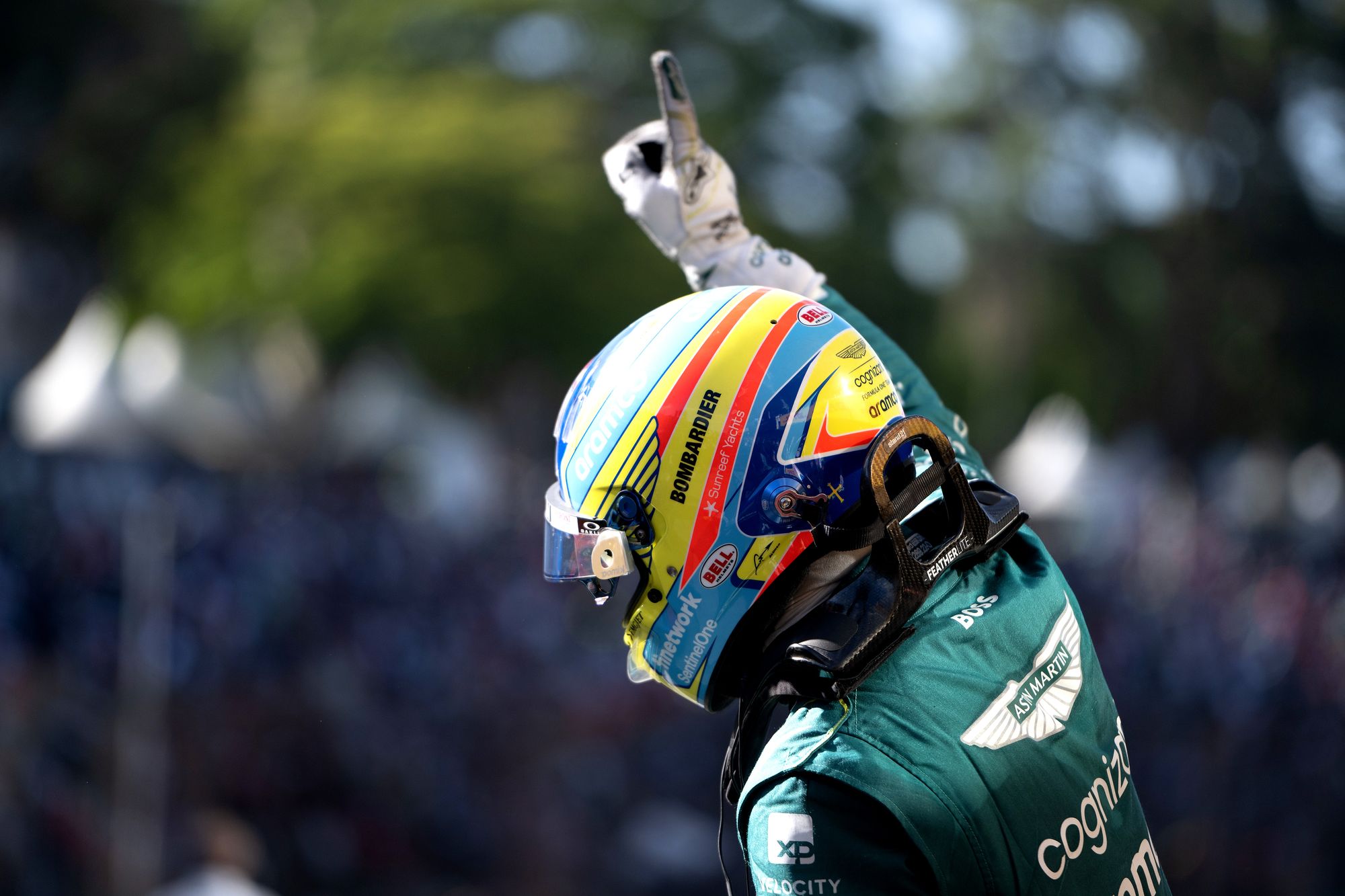 That was part of a host of Alonso-specific questions from The Race Members' Club for our pundits on The Race F1 Podcast this week, with Sean Murphy asking "in a frontrunning car do you think he would be able to sustain a championship challenge despite his age, against younger drivers?" and "is this generation of cars more or less forgiving for older drivers such as Alonso and Hamilton?", while Oscar Robledo wondered "is Alonso unique or will other drivers follow his lead by continuing their careers into their 40s"?
Host Edd Straw called Alonso's performance a "masterclass" in defensive driving and Josh Suttill cited it as evidence that Alonso "shows no signs of slowing down".
"For me the elite drivers could be successful in pretty much any era," he said. "Of course, there are certain drivers who would be more successful in certain cars - Sebastian Vettel's a good example of that - but I get the feeling that at least as far as Alonso's concerned, you put him in any car in any era and I think he'd be a supreme talent."
"I'd say the current cars are a little bit tougher for drivers than the previous generation," added Straw. "A little bit different if you go back to the 'sprint racing' refuelling era, they took a fair bit out of drivers, but I still think they'd be able to do it.
"I think that ultimately guys like Alonso and [Lewis] Hamilton would be doing it in any type of car."
Those observations certainly stand up as far as Alonso is concerned. He's always been famed for his improvisational driving style, which has allowed him to be quick across a wide range of eras and car characteristics.
For Straw, a flipped sporting adage applies to drivers such in Alonso's and Lewis Hamilton's realm.
"How old is too old? Well, if you're performing, you're OK," said Straw. "There's a saying that if you're good enough, you're old enough for young sportspeople when they play. The same applies to age [and those at the other end of their careers].
"While there is at some point a physical drop-off, I think there's also a long period as well where any imperceptible drop-off is compensated for by the vast experience.
"I don't really see any drop-off from Alonso and Hamilton.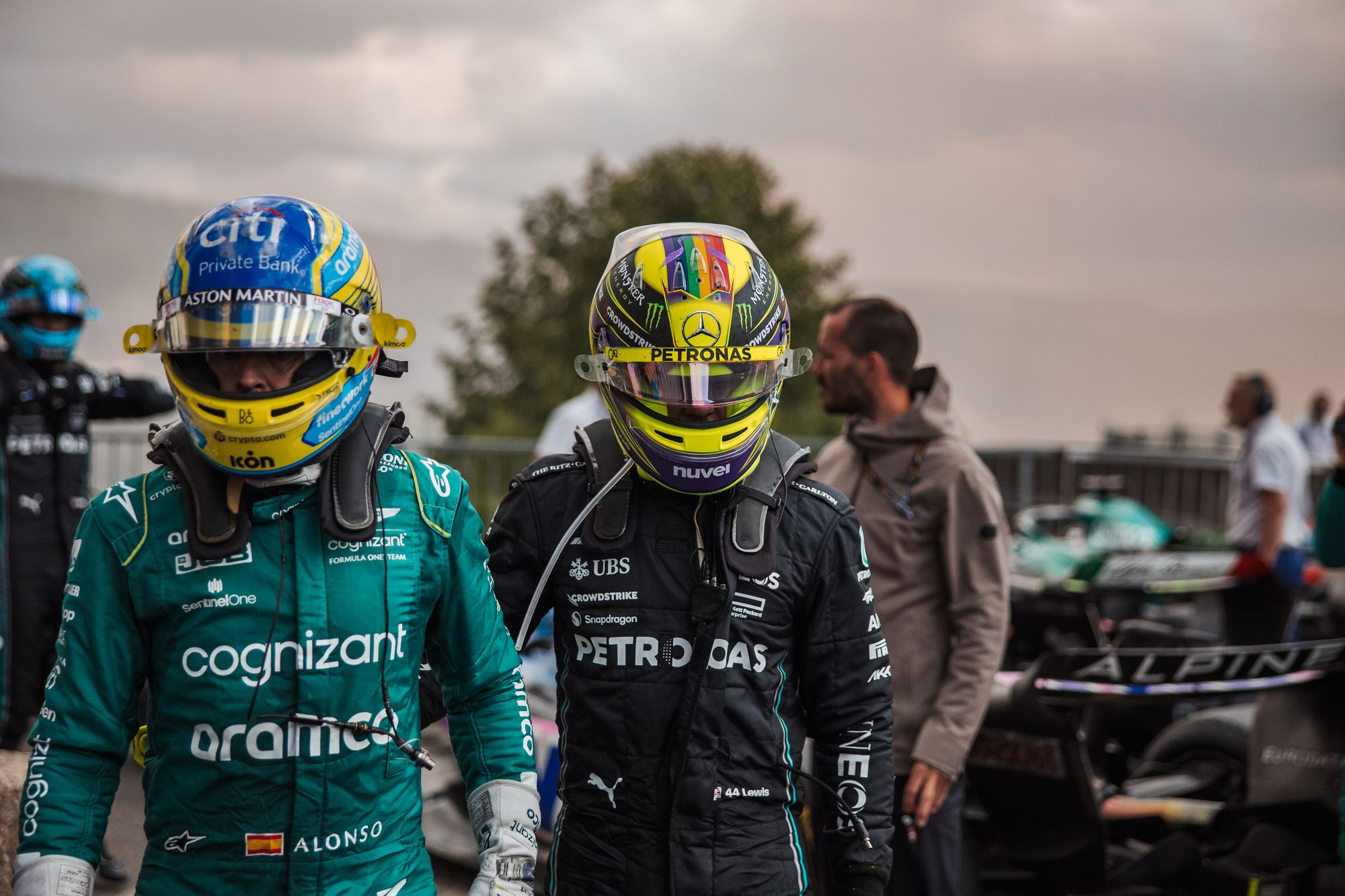 "And I think it's a fundamental question of the desire and drive to keep putting yourself through it, because it takes a lot to do this - you have to be fully focused.
"Yes, they're well-paid and living a dream etc, but it takes a lot out of you, particularly for someone like Hamilton who has won seven world championships; he could easily retire with his head held high but he's still driven.
"So I think it is perfectly possible for drivers to carry on into their forties."
---
THE 'ALONSO-ISMS' ARE JUSTIFIED IN 2023
Jack Cozens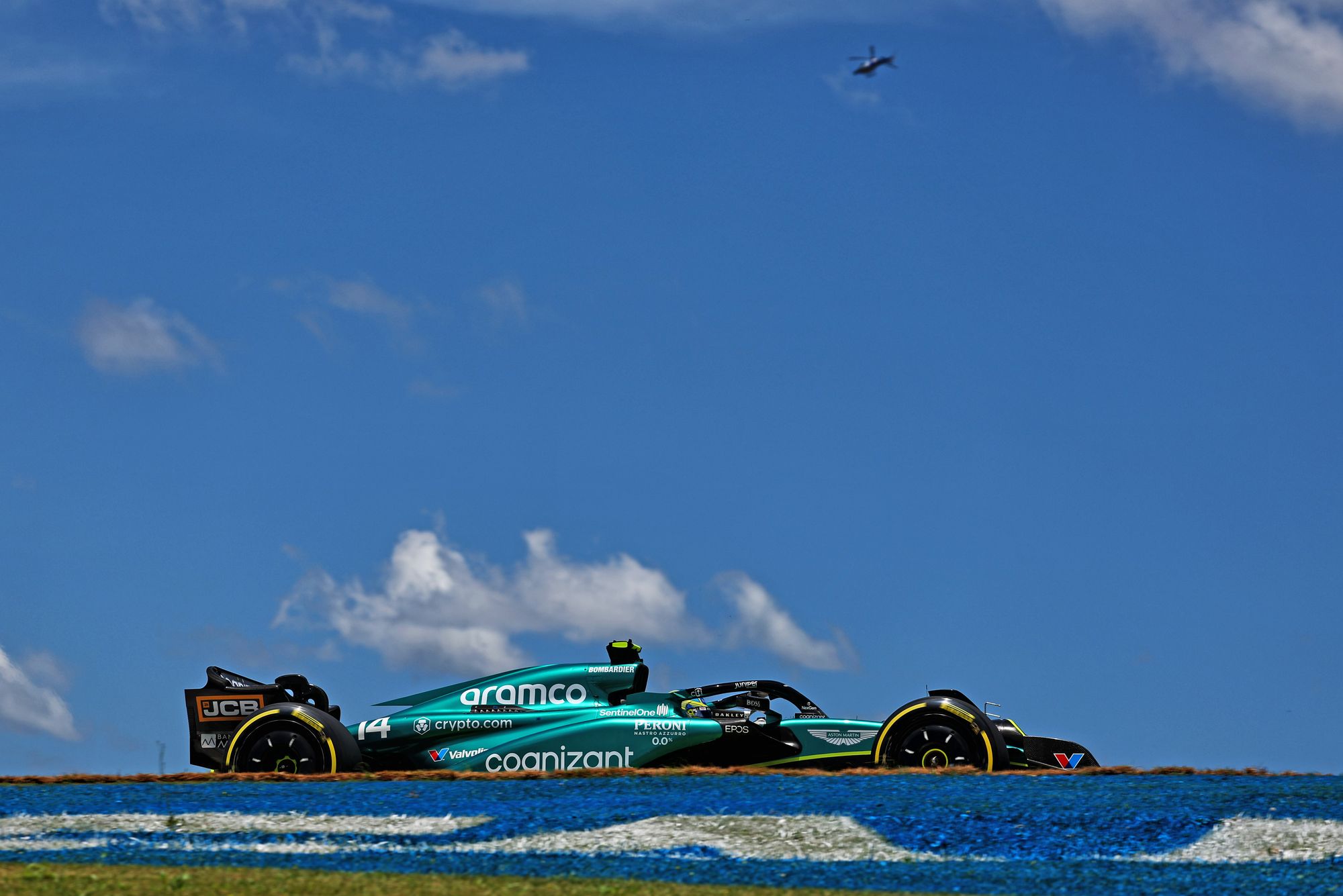 When it comes to assessing Alonso's performance level, taking any consideration of age firmly out of the equation, his current 10-year run without a victory - which owes a considerable deal to the dearth of competitive machinery he's had at his disposal for much of that spell - has allowed for the proliferation of what might be termed 'Alonso-isms'. That is, an exaggeration, rooted in truth, that reminds people of just how good he is.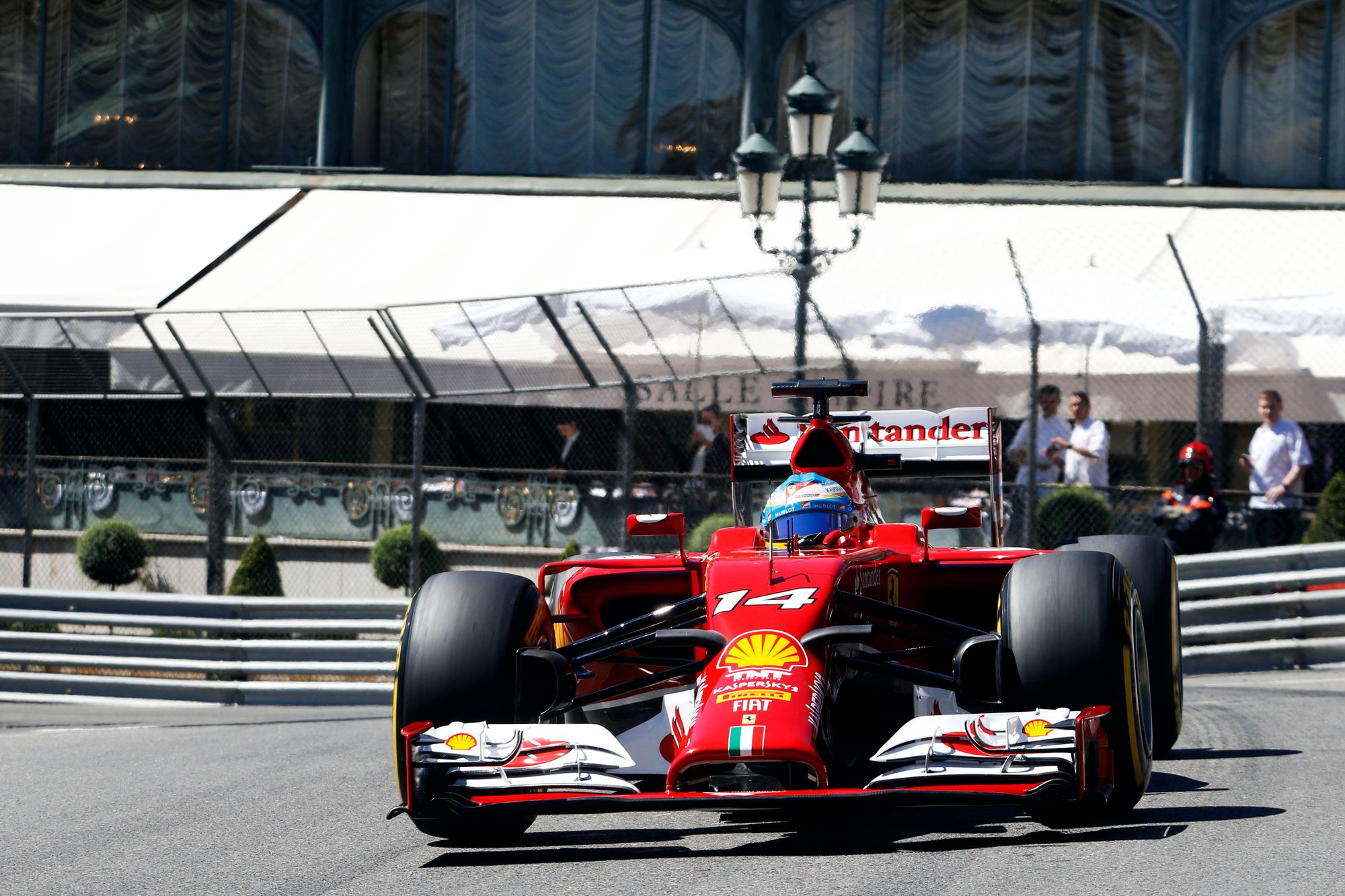 As early as the sixth round of the 2014 championship, Alonso was declaring his fifth place in Monaco GP qualifying his best lap of the year in the cumbersome Ferrari F14 T that consigned Ferrari to a first winless season in more than 20 years.
He also spoke of the "divine present" that 13th on the grid for the 2017 Chinese GP with McLaren represented via one of the "best laps of my life".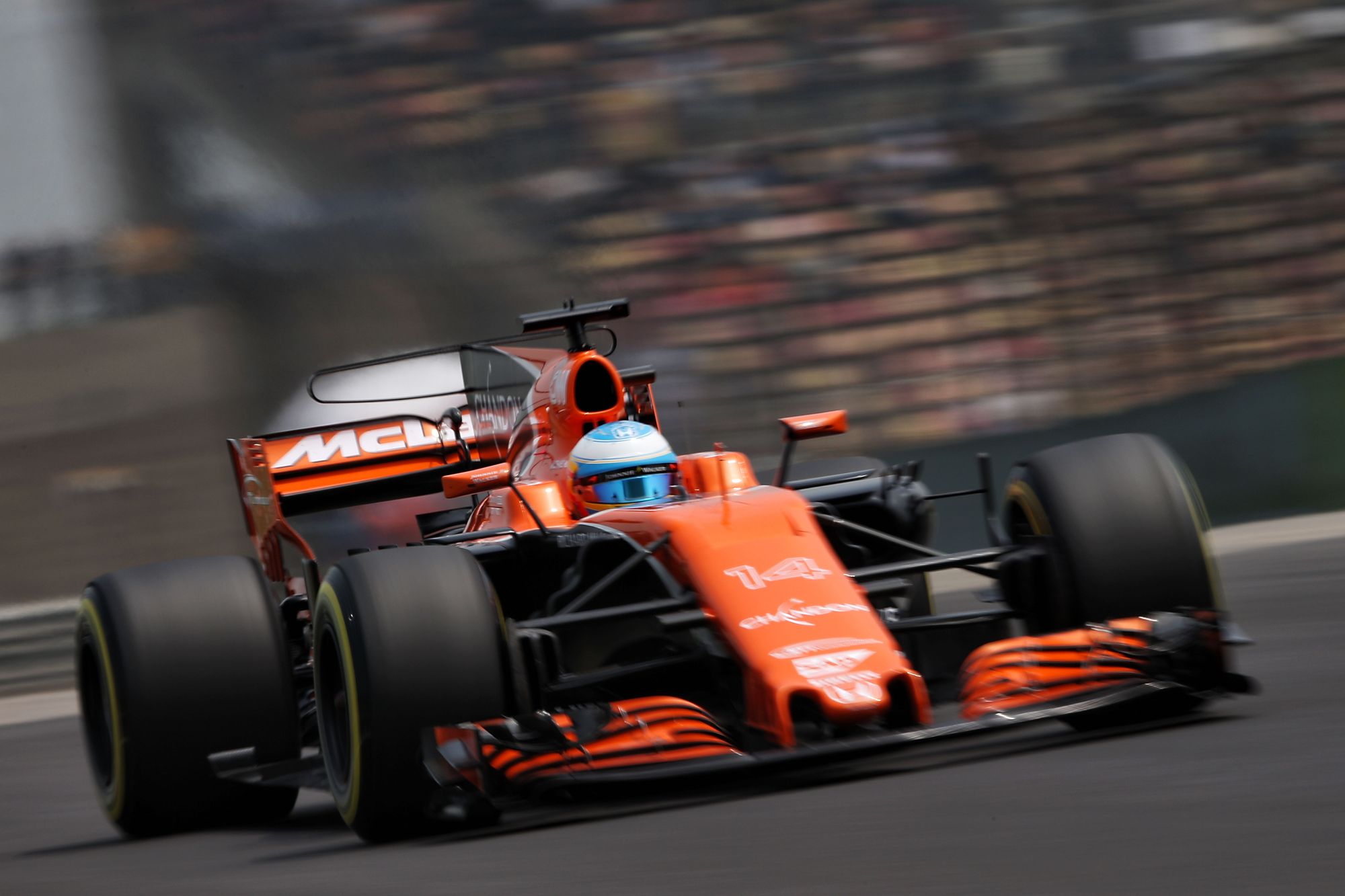 That followed his description of his dalliance with the points-paying positions before retiring in the Australia season opener as the "best race of my life" and preceded a string of similar, seemingly ever-more grandiose sentiments as the toil of the final McLaren-Honda season wore on.
Plenty more examples followed in the years afterwards too. That's all part of the Alonso mystique.
But if the frequency of such claims might have neutered their impact, were Alonso making such assertions in 2023 there would be genuine reason to believe them.
Alonso has eight podium finishes this season, is on course for his best championship finish since finishing runner-up in 2013, and is outscoring his team-mate by 135 points.
Having isolated those ever-less-believable proclamations about best laps/races in mediocre cars, it's important to say that having a good one such as the AMR23 doesn't necessarily mean Alonso is at a higher level than he was when making those claims.
But being at the sharp end does automatically put him in a better place to be assessed. And, while this isn't the place to discuss how effective his team-mate is, misfortune for Lance Stroll or not, that points difference is representative of the performance gap between him and Alonso in 2023.
---
BUT COULD HE WIN A TITLE AGAIN?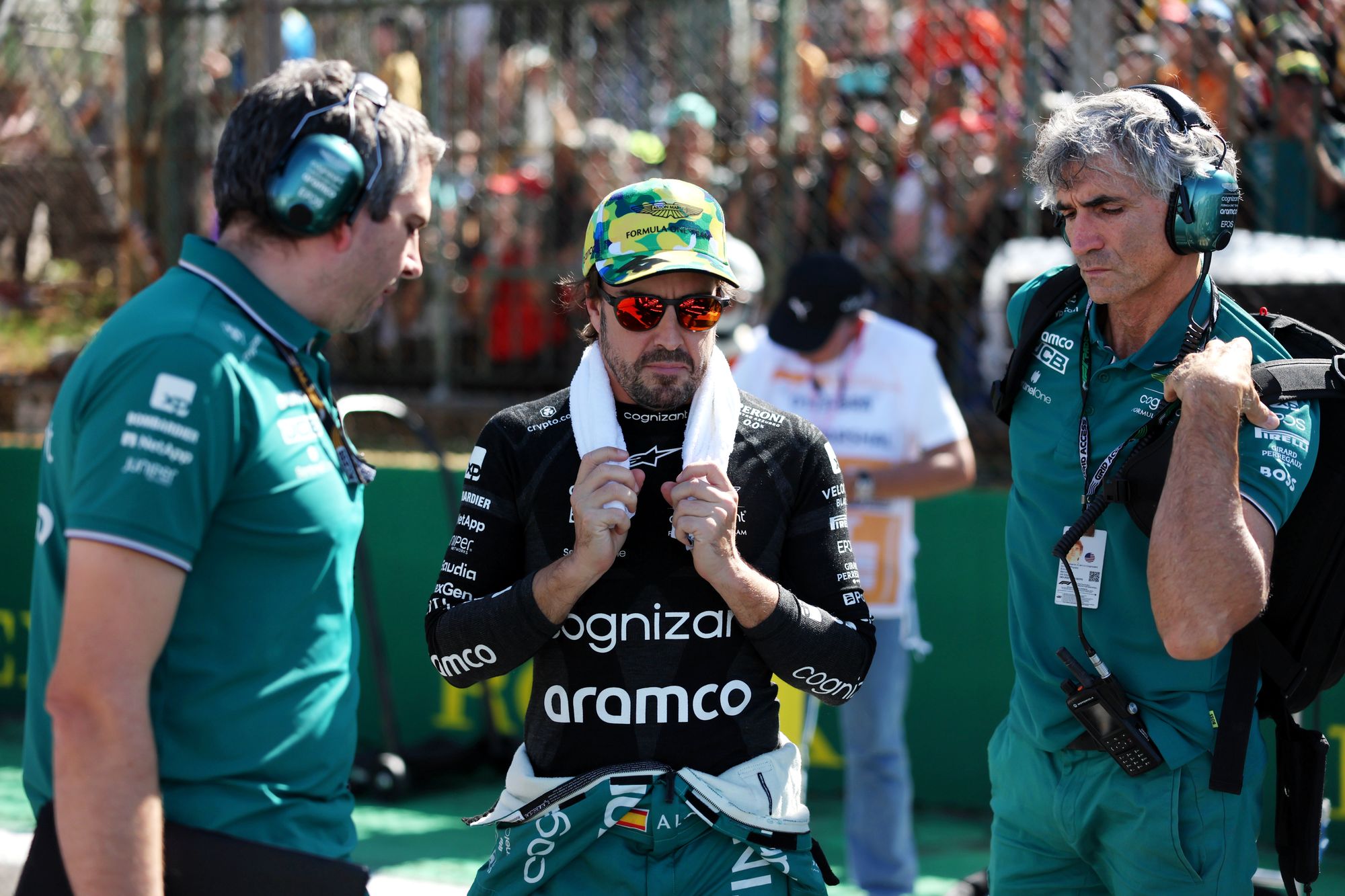 So as Sean Murphy asked, is it a level good enough to make Alonso a title challenger in different circumstances - including up against Max Verstappen in the same team?
"This season is absolutely evidence that Alonso could sustain a title challenge all year round," said Suttill.
"The missing link has always been that final qualifying pace and that would always be the biggest question mark; I think as we've said before, if you were to put him in a Red Bull alongside Verstappen, where he would come unstuck is probably in that qualifying performance.
"He would probably usually be qualifying behind and that would make winning a title against somebody like Verstappen difficult in the same team.
"If he stays at Aston Martin and Aston Martin was to produce a title-winning car, I think Alonso would absolutely be leading a title charge and doing so very well.
"You could say that about many points in his career and I think it's no different now, he shows no signs of slowing down."
But while Alonso offers no evidence of being any less sharp than ever right now, Straw said he will eventually hit a natural limit.
"There'll be a drop-off - I think you're asking too much if they're going to be getting into their fifties and that kind of thing - but we'll have to see how long Alonso lasts.
"But certainly in the forties, I think it's the desire rather than fundamentally the physical side that hurts you. Sometimes drivers start to struggle a bit with vision and that kind of thing, there can be specific things, but that depends on the individuals.
"And yes, I think others will carry on into their 40s but perhaps that's offset by the fact a lot of them are coming in a lot younger.
"Then again, Alonso came in very young as well."