Sebastian Vettel's retirement at the end of last season triggered a justified swell of appreciation for his profound impact on Formula 1. But often overlooked was the effect he had on a team that could conceivably have taken a very different path but for his presence.
While Vettel made his F1 debut for BMW Sauber in the 2007 United States Grand Prix, finishing eighth, he made his early reputation during a season-and-a-half with Toro Rosso. His first seven starts at the back end of 2007 yielded a best finish of fourth in the Chinese Grand Prix, but he hit his stride in 2008 once the team introduced its new Red Bull-based car at the sixth race of the season in Monaco.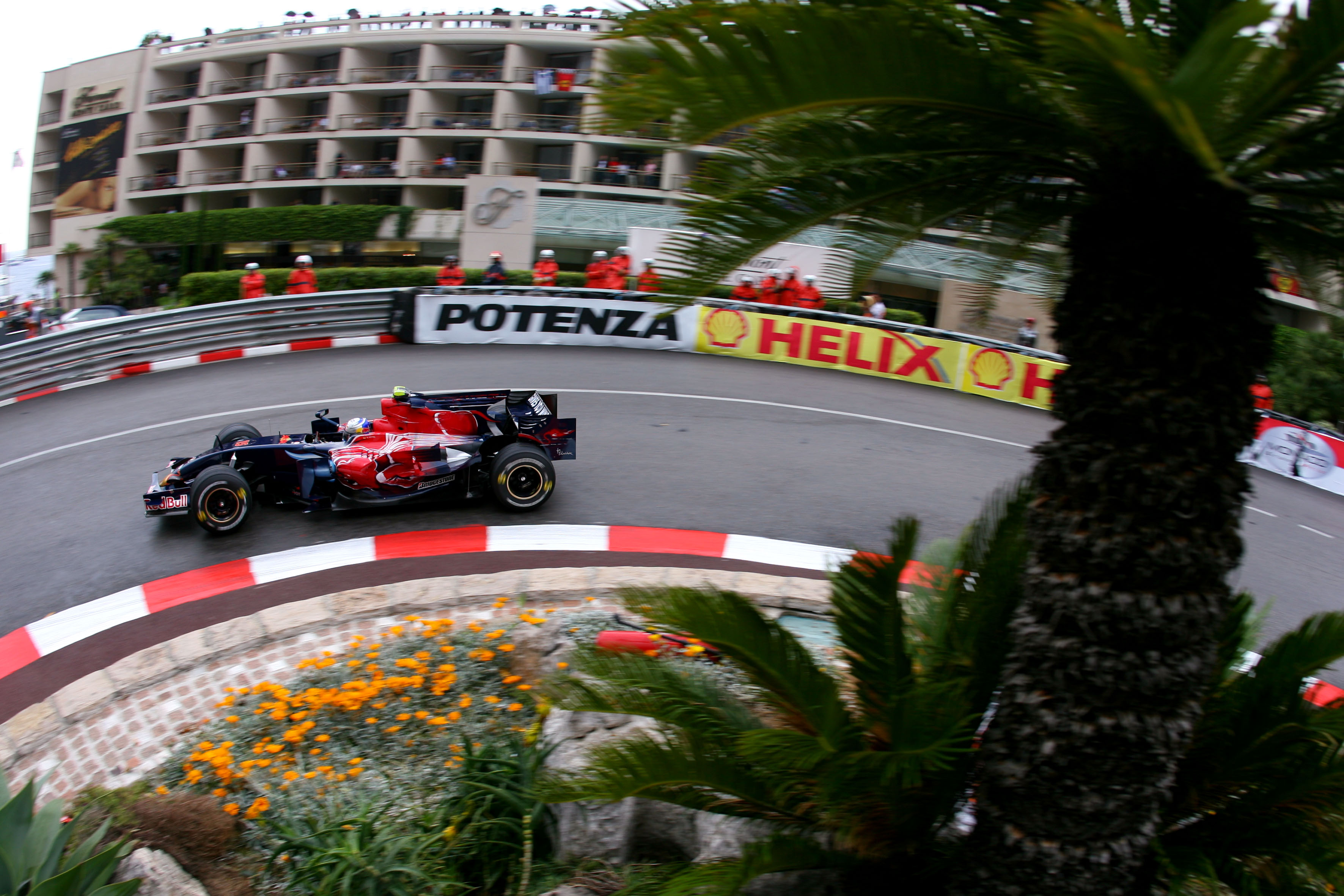 There, he finished fifth to kickstart a run of nine points finishes in 13 races that included his sensational victory in the Italian Grand Prix at Monza. This success also allowed Toro Rosso to beat Red Bull's main team to sixth in the constructors' championship, something Vettel achieved almost single-handedly given team-mate Sebastian Bourdais contributed just four of its 39 points.
That caused a little friction between the two teams given Toro Rosso was running the same Adrian Newey-designed car, cut-and-shut to run a Ferrari engine rather than a Renault, and with some minor tweaks elsewhere made under the leadership of technical director Giorgio Ascanelli.
At the time, Toro Rosso's future was uncertain. The ailing Minardi outfit was bought by Red Bull in a deal completed late in the 2005 season and rebranded as Scuderia Toro Rosso (briefly Squadra Toro Rosso) for 2006. In February 2006, Gerhard Berger acquired 50% of the team to make it a joint venture.
The team was positioned as a junior driver development vehicle, dependent on running Red Bull machinery. In 2008, it was a team that employed 175 people that wasn't geared up to produce its own cars.
But its future was unclear, as it was long known to be up for sale even before Red Bull co-founder Dietrich Mateschitz publicly confirmed this was the case early in 2008. This was primarily because of the ongoing wrangling over customer cars that led to these being banned for 2009, which Red Bull felt made the team unsustainable.
There had been talks with numerous potential buyers, including Vijay Mallya before he bought the former Jordan team from Spyker, but no sale was made. Going into 2008, Toro Rosso was still on the market – albeit with the condition attached to any sale that it must remain based in Faenza, a few miles from the Imola circuit.
But Vettel's on-track success helped to stabilise Toro Rosso, according to team principal Franz Tost. And while things might have been different had a buyer been found that made the right offer, the results helped to convince Red Bull that the team did have a future under its stewardship.
"Of course, success stabilises," Tost told The Race when asked about Vettel's importance to the team given the uncertainty about the team's path in this period.
"The team always comes together with a successful driver. It's so important because 95% of the employees are motorsport or F1 enthusiasts and they understand it is something special to work there, but they also want to have the success, and the lift of the success.
"They work day and night, it doesn't matter, if you have a successful driver they don't care about this as such. Therefore, it's important to bring home points, good results and if possible a victory. Once the people recognise how professional, how good Sebastian was, then they are motivated to do more for him. This was the case."
It's impossible to say with certainty how big an impact Vettel's success had on setting the team on its current path of carrying Red Bull's fashion brand, AlphaTauri, and being established as a strong midfield performer, but there's every chance it had a significant effect. Certainly, without Vettel it might never have proved it could be more than a backmarker.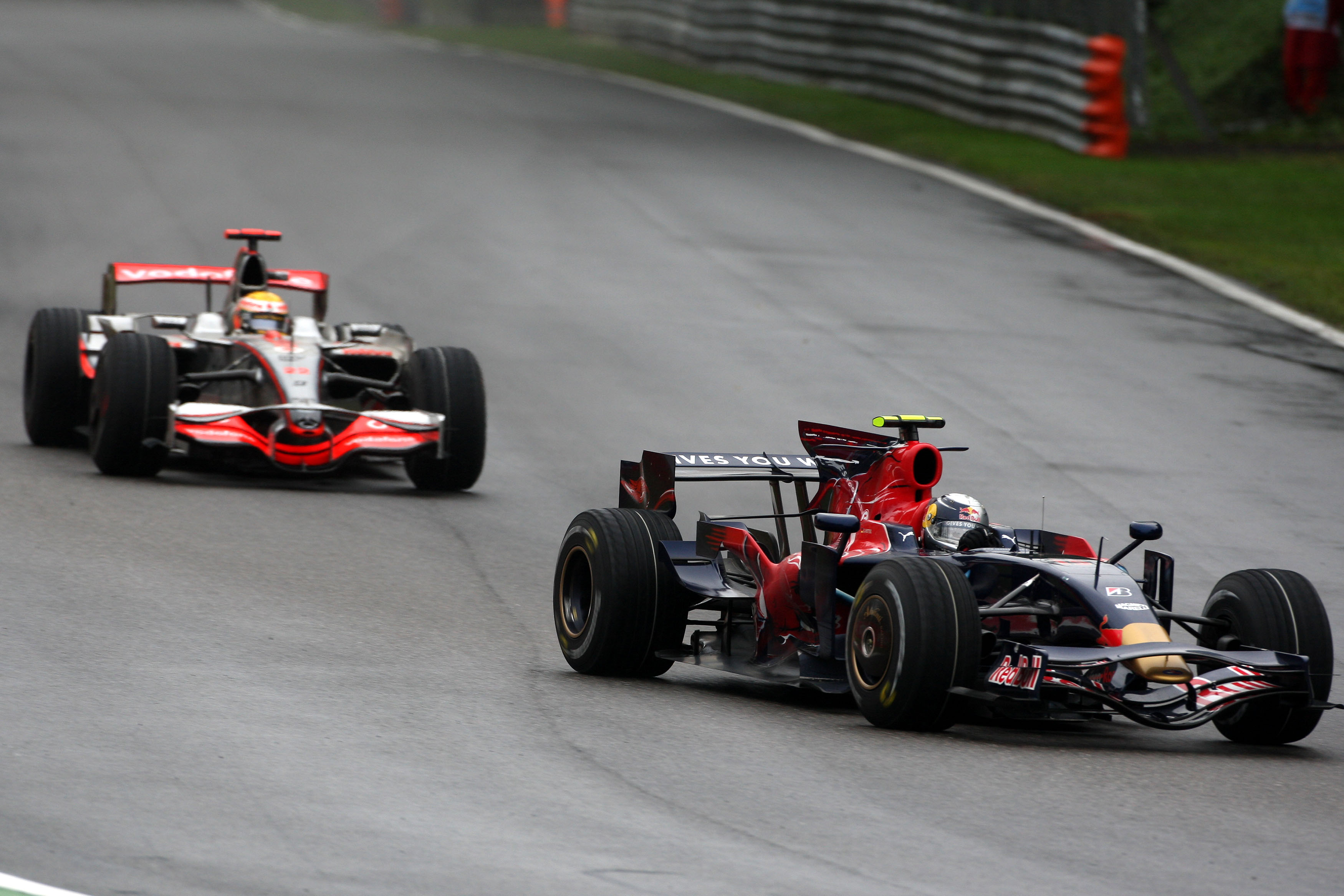 "You're absolutely right," said Tost when asked by The Race about the impact Vettel's spell had on Mateschitz's perception and the fact it potentially meant the team had an easier ride in terms of its future.
"Success in F1 is the most important factor to keep everything together."
With no buyer found, Red Bull invested in building up the team's facilities to allow it to return to being a constructor, as it had been during the Minardi days.
This has been a constant process that continues to this day with steady investment allowing AlphaTauri to develop its headquarters.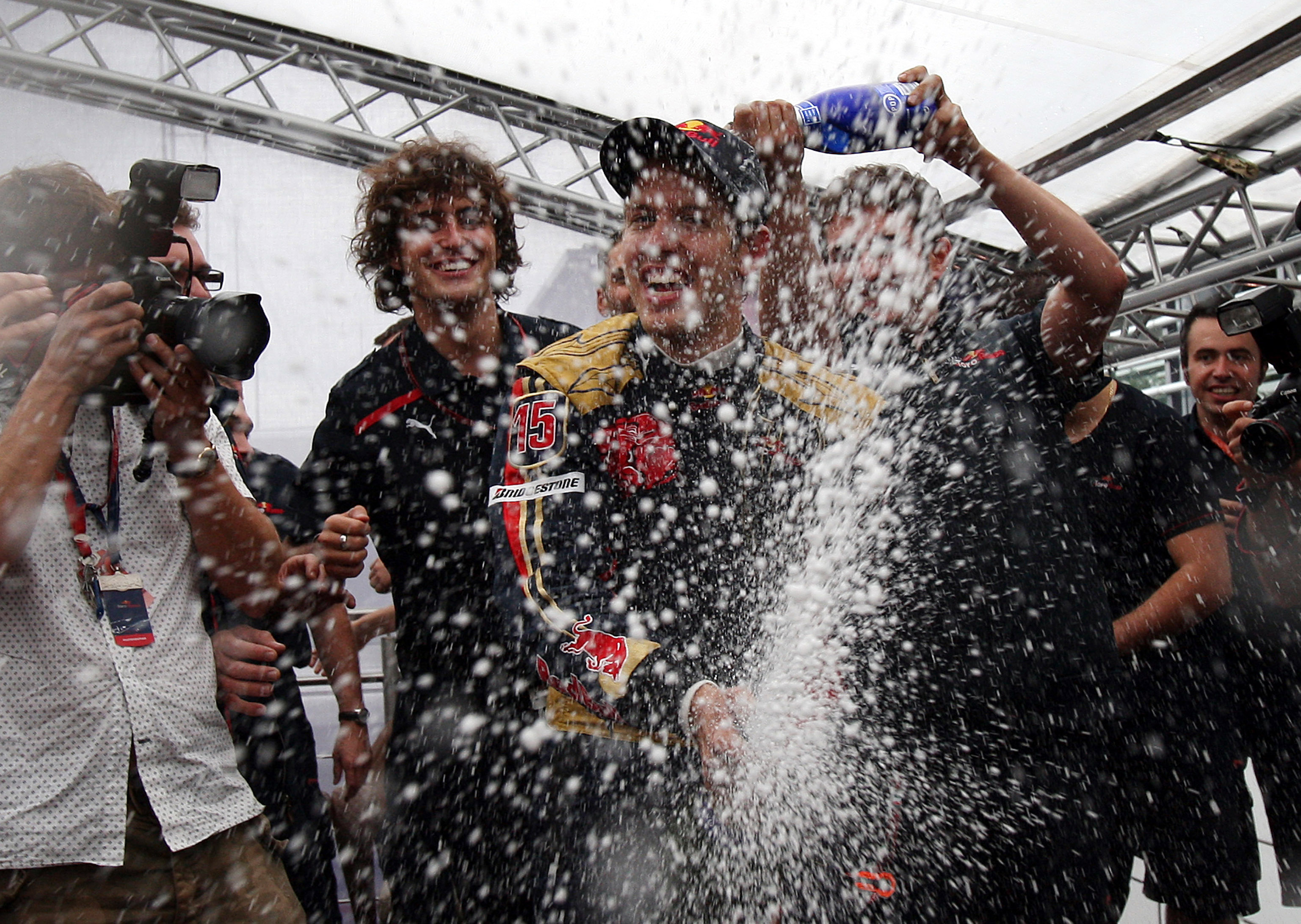 Berger sold his stake back to Red Bull at the end of 2008, meaning the energy drinks giant has been the sole owner ever since. It soon switched its position after 2008, stating it was no longer for sale and, despite there being a period when it was still reckoned unofficially to be available, nothing has changed since.
Vettel was promoted to Red Bull in 2009, flirting with a championship challenge that season then winning his first title a year later. As for Toro Rosso, although losing the chance to run Red Bull machinery meant it slumped in 2009 with an in-house car, finishing last in the championship with just eight points, it steadily rose.
In 2020, the team re-emerged as a race winner through Pierre Gasly's victory at Monza – 12 years after Vettel's famous success. But while there was good fortune associated with that win, what was more impressive was that the team was regularly fighting at the front of the midfield.
In 2022, it made heavy weather of the new regulations as it struggled to find the hoped-for aerodynamic gains and slid back to ninth in the championship. However, it had a car that was quick enough to be seventh or perhaps even sixth, but for reliability problems and operational mistakes. This year, it is confident of doing better.
What the future holds is unclear. The team is not for sale, but Mateschitz's passing last year and the high value being attached to F1 teams means it could be an appealing option for a well-funded aspirant to bid for.
Things might have been very different but for Vettel's 25 starts with the team in 2007-08.