The 2020 Formula 1 season has been all about the unexpected, but not just when it came to lockdowns and reshuffled calendars.
We asked our writers to think back to the pre-season predictions they'd made, and in particular the ones that had turned out rather differently in reality.
Here's what they selected:
Albon will do what Gasly couldn't at Red Bull
Edd Straw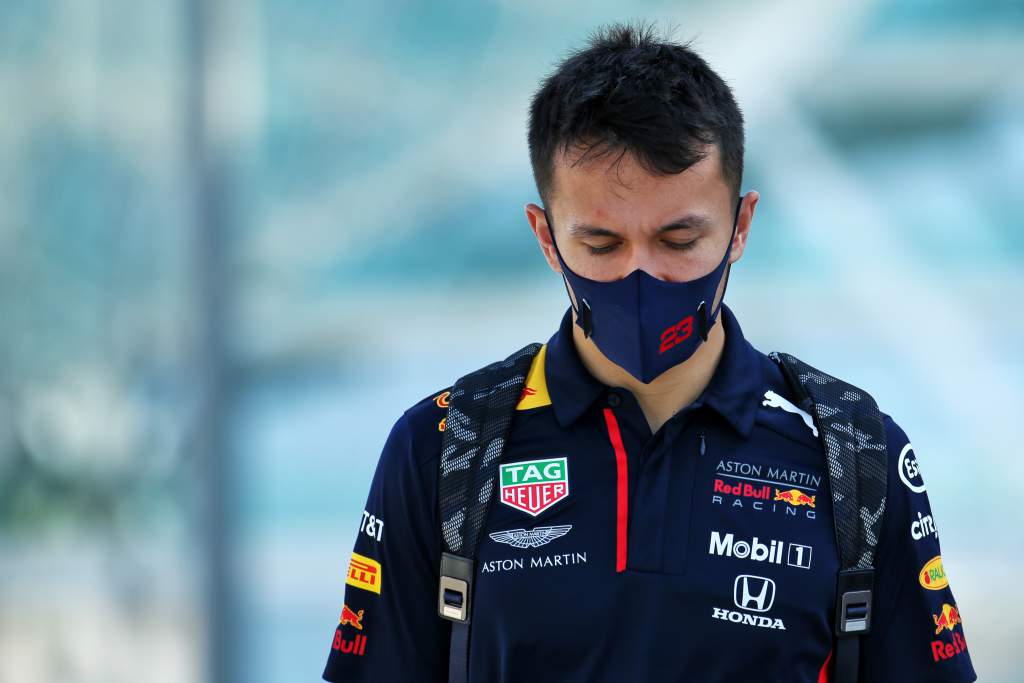 Heading into 2020, it seemed Red Bull had found the right support act for Max Verstappen. Alex Albon had delivered a good series of results in the second half of 2019 and appeared to have the potential upside and the mental strength to take the next step and lock himself in at Red Bull for the long-term.
But this didn't happen.
Every season you learn more about drivers and while Albon has a proven record for bouncing back from adversity – particularly after crashes – this didn't extend to dealing with the pressure of trying to live up to Verstappen in a tricky-to-drive Red Bull.
At every step on the ladder, drivers are tested ever more strenuously and it turned out that the next gear that was expected to be there wasn't when Albon was tested at the sharp end of F1 against a superstar team-mate.
Yes, it was a tough situation, yes, he was still only in his second season, but he simply couldn't access the potential that is in there.
But he was in one of the best four seats in F1, so of course the challenge was enormous.
Red Bull wanted a driver qualifying around three tenths of a second off Verstappen and running consistently in the lead group – even if at the back of it.
Albon fell short of that when 2019 suggested he should have the capacity to grow into that role.
As a result, a driver who 12 months ago looked like he could secure himself a lengthy stay at Red Bull is in a position where he might not race an F1 car again despite retaining a test and reserve role.
Ferrari will still be Mercedes' main rival
Mark Hughes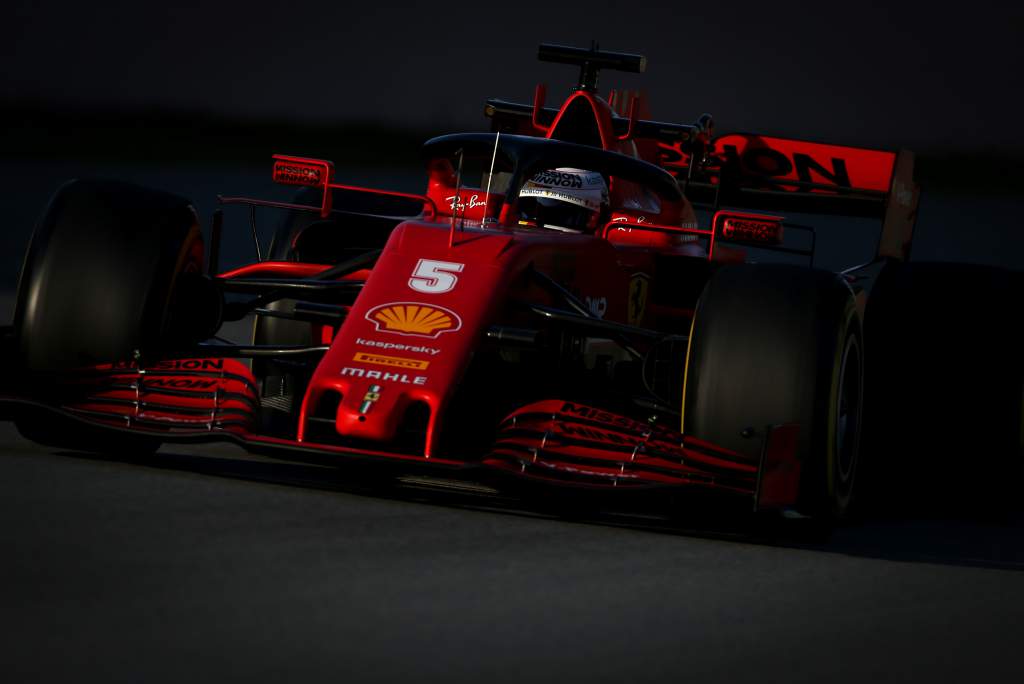 In pre-season testing the headline numbers didn't suggest it, but some of the detail hidden among the long runs did: Ferrari wasn't a disaster.
It had taken a hit from the latest technical directives and their effect on the car's power, sure.
But there were a couple of runs that potentially looked better than the rest of the midfield. A long way from Mercedes and about on a par with Red Bull, but clear of McLaren, Racing Point and Renault.
Unlike Mercedes and Red Bull, Ferrari didn't do a full-on race simulation. But it did a couple of runs of a duration which suggested they were representative of the first stint in a two-stop race.
When this was compared to the Mercedes and Red Bull race sims, it was very competitive. Certainly at the time of Sebastian Vettel's run on the Friday of the first week of testing, Mercedes believed Ferrari was its closest competition even if the headline numbers appeared otherwise.
Given what the Ferrari SF1000 subsequently showed during the season, it's clear that these stints could not have been fuelled as stint 1 of a race simulation.
The reality was that Ferrari was very much mired in the midfield and usually not even as the leading contender there.
Red Bull will finally be a title threat
Scott Mitchell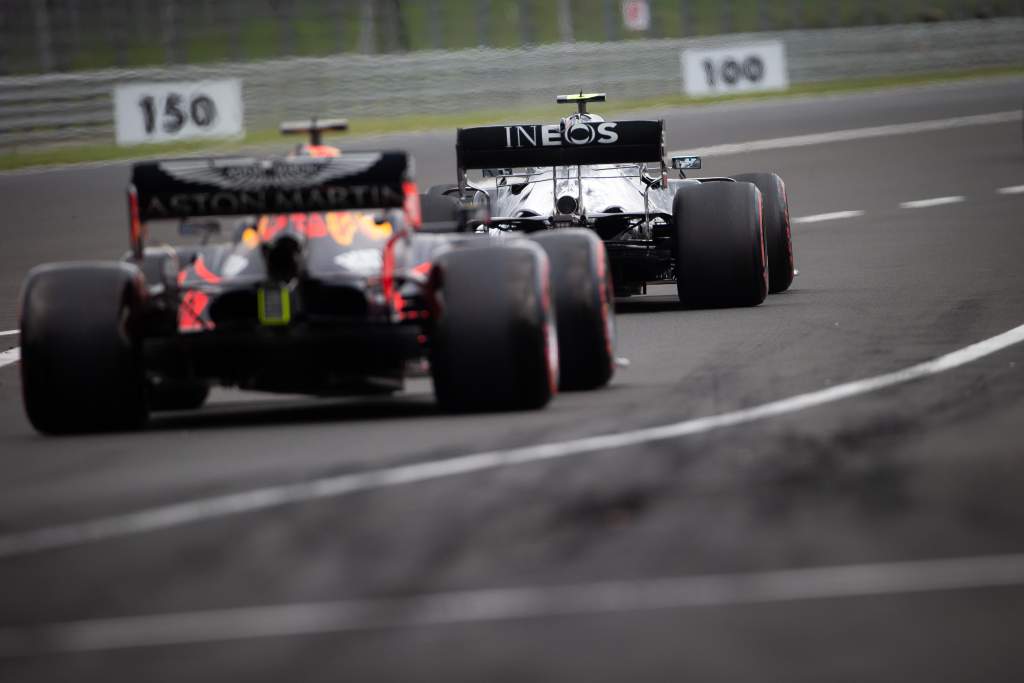 Every year I fall for it. EVERY YEAR. Red Bull's learned its lesson, made progress through the season, the hurdles seem to vanish and Mercedes seems to finally relent to the law of diminishing returns – so finally Red Bull is going to mount a title challenge.
So it was in early 2020. Actually, three times in 2020. Over the winter it felt like Red Bull-Honda's 2019 momentum had put it in a very good place.
Then in pre-season there was such a quiet, underlying confidence that the lack of headline times in testing in short or long runs, and the presence of a few spins by both Verstappen and Albon suffered, didn't seem to matter.
Then when the season was put on a hiatus and finally resumed 3.5 months later in Austria, Red Bull revealed it had worked through a trio of planned upgrade packages so was arriving for the REAL season opener with a heavily developed car it would have had to wait months for otherwise.
And Red Bull choked. The upgrades didn't work, the car's worst characteristic with an unstable rear end was magnified, and Red Bull spent weeks unpicking its mistakes and even longer rectifying them.
To all who were 'misled' by any optimism expressed on my part, I can only apologise. I'm as disappointed as you are!
Ocon will overshadow Ricciardo
Valentin Khorounzhiy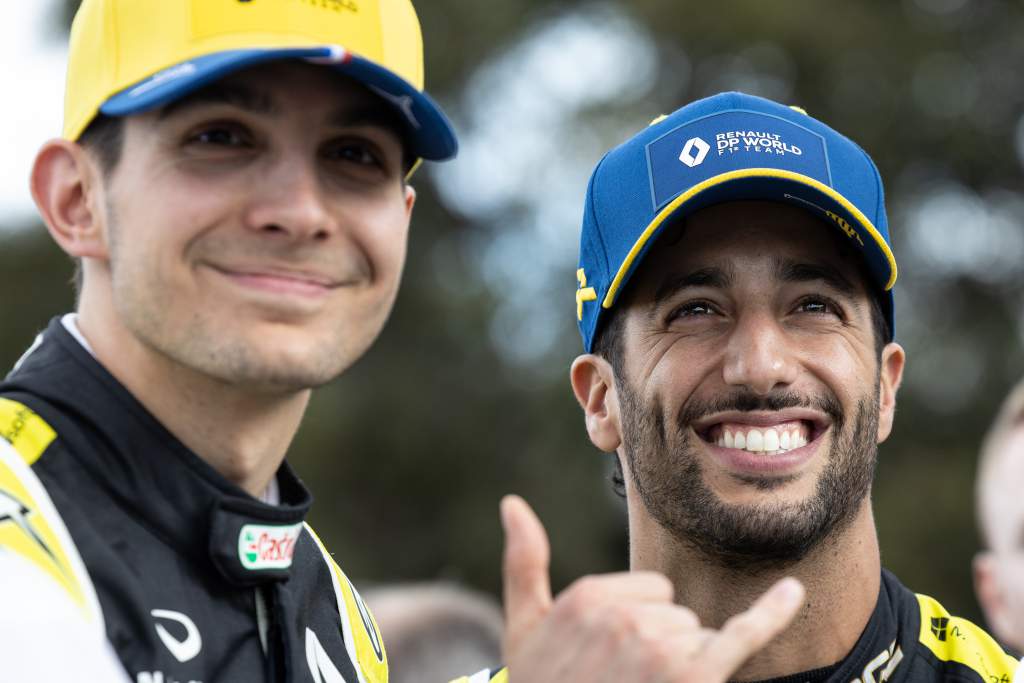 The experienced driver suffering a surprise defeat at the hands of his young upstart team-mate is a very familiar trope of F1 history, and perhaps even an inexorable part of F1's 'hero's journey', if you will.
Among recent examples, Daniel Ricciardo did it to Sebastian Vettel at Red Bull in 2014, and then himself got (eventually) overpowered by Verstappen, while Vettel served as the benchmark for Charles Leclerc to assert himself at Ferrari – which he has done in an increasingly convincing fashion.
It's not that young drivers are automatically better than older ones – our reigning champion is about to turn 36, after all. But young stars recording 'surprise' triumphs over experienced opposition just makes sense from an intuitive, narrative, standpoint – and when Esteban Ocon got paired up with Ricciardo at Renault, I thought the familiar story was about to play out again.
"It's hard to imagine Ocon settling for a support role [at Renault]," I wrote. "[Paired] with a big-name signing Ricciardo, he's looked very capable of taking on the Aussie. Certainly, there was no obvious gulf between them in Barcelona testing – and that was before it became clear Ricciardo had no future with Renault."
My expectations were bolder still – with Ricciardo on the way out at Renault I expected Ocon to have him beaten over a single lap right away (continuing where he'd left off against Sergio Perez at Racing Point), even if Ricciardo would still have the edge in race trim.
And, yeah, about all that… Ricciardo did indeed have a substantial edge in race trim, to the point where Ocon was asked to let him through on several occasions, but he also properly battered the other Renault in qualifying.
Ocon did get closer as the season went on, and finally got a qualifying head-to-head victory in the dry in the Abu Dhabi finale, but that didn't prevent his average representative deficit to Ricciardo over one lap ending up at a bruising 0.362s, as calculated by my colleague Mark Hughes.
Maybe I underestimated how much adjusting Ocon would need to do after a year out. Maybe I just overestimated his ultimate potential.
But what feels the most likely to me is that I underestimated Ricciardo – whose 2020 proved a significant building block in the increasingly irrefutable case for him being a truly elite F1 driver, and perhaps one of the greats of his era.
Vettel will have a renaissance against Leclerc
Matt Beer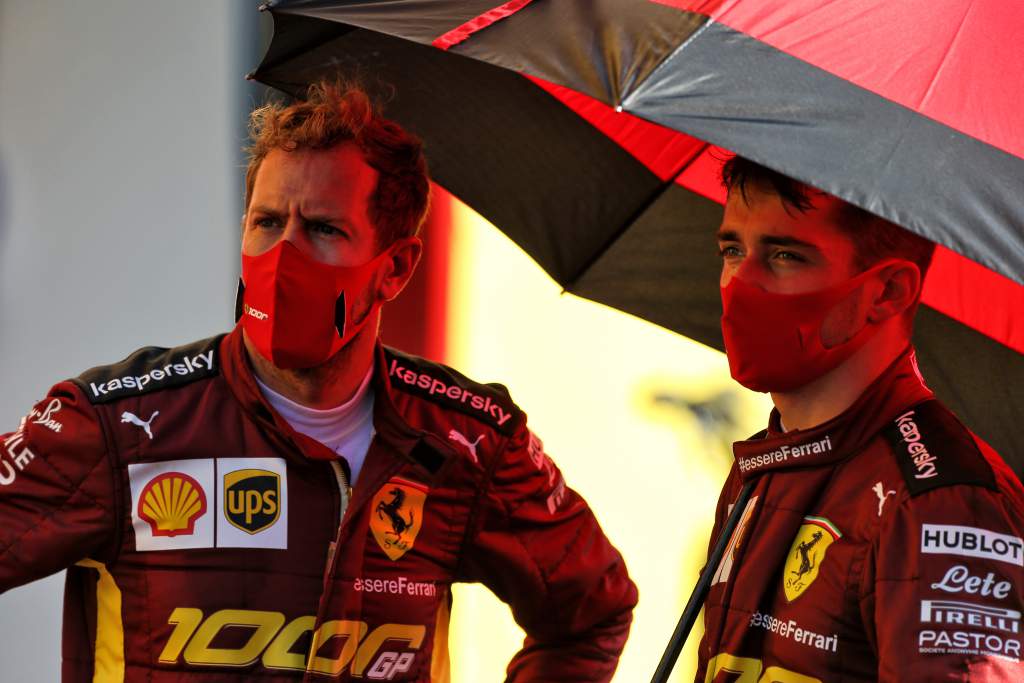 OK, it had taken about five minutes of 2019 for Leclerc to established himself as Ferrari's best hope. OK, Vettel knew he was on the way out of Ferrari before the 2020 season actually began.
I wasn't expecting an outright flipping of the tables and for Vettel to prove Ferrari wrong by blitzing Leclerc on his way out of the door.
But I really, really wasn't expecting the outright demolition of Vettel that ensued.
I was among those who suspected being released by Ferrari might lift some pressure from Vettel and lead to a resurgence of sorts.
Instead, Istanbul race day aside, every single Ferrari high in 2020 was achieved by Leclerc. It was alarming how quickly 'Vettel out in Q2' stopped feeling like news, and how big the qualifying gaps often were.
Maybe that pressure release renaissance will come at Aston Martin instead. Maybe Leclerc will prove against Carlos Sainz Jr that he's even better than we all think already.
But maybe, sadly, life at Ferrari has done irreparable damage to a four-time world champion talent.