Alex Albon started the 2020 season potentially disrupting Mercedes' path to Austrian Grand Prix victory, and ended it played a very useful role in ensuring Mercedes' Abu Dhabi Grand Prix defeat.
Much of what happened in between wasn't what Red Bull-Honda needed. Or was, at best, a false dawn.
And that's why Red Bull has chosen to look elsewhere for Max Verstappen's back-up going into a 2021 season when it is desperate to take a proper fight to Mercedes in the championship.
We take a look at the critical races where Albon couldn't step into the role Red Bull was counting on him for.
THE MISSED WINGMAN CHANCES
There were multiple occasions this year when Mercedes having both Lewis Hamilton and Valtteri Bottas at the front allowed it to split its strategies and cover off two options.
And several of those left Max Verstappen exposed and led to his defeat on days when he might have been able to deny the champion team.
STYRIAN GRAND PRIX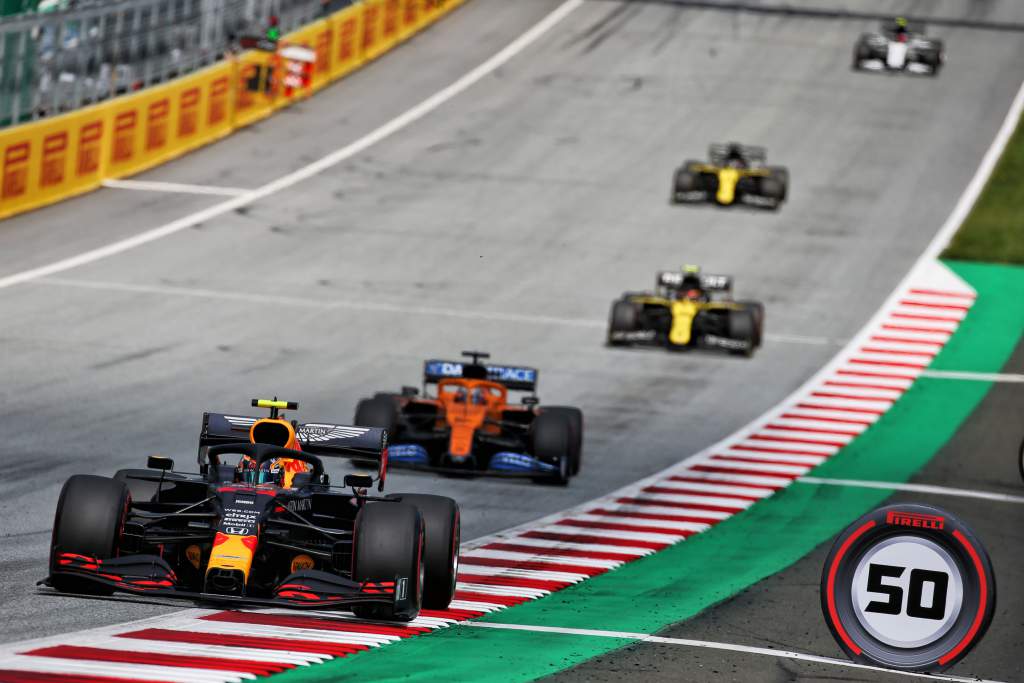 Red Bull didn't have the pace to beat Mercedes in the second Austrian race, but Verstappen needn't have lost second to Bottas late on.
While Hamilton ran a conventional one-stop, pitting on lap 27 of 71, Bottas – who had qualified only fourth on the very wet Saturday – stayed out a further seven laps and was therefore able to attack and pass Verstappen (who'd stopped on lap 24) with fresher rubber late on.
Red Bull didn't have the option to cover off Bottas as Albon had rapidly lost touch with the lead group in fourth place, falling 22s away from second-placed Verstappen before his team leader's pitstop.
BELGIAN GRAND PRIX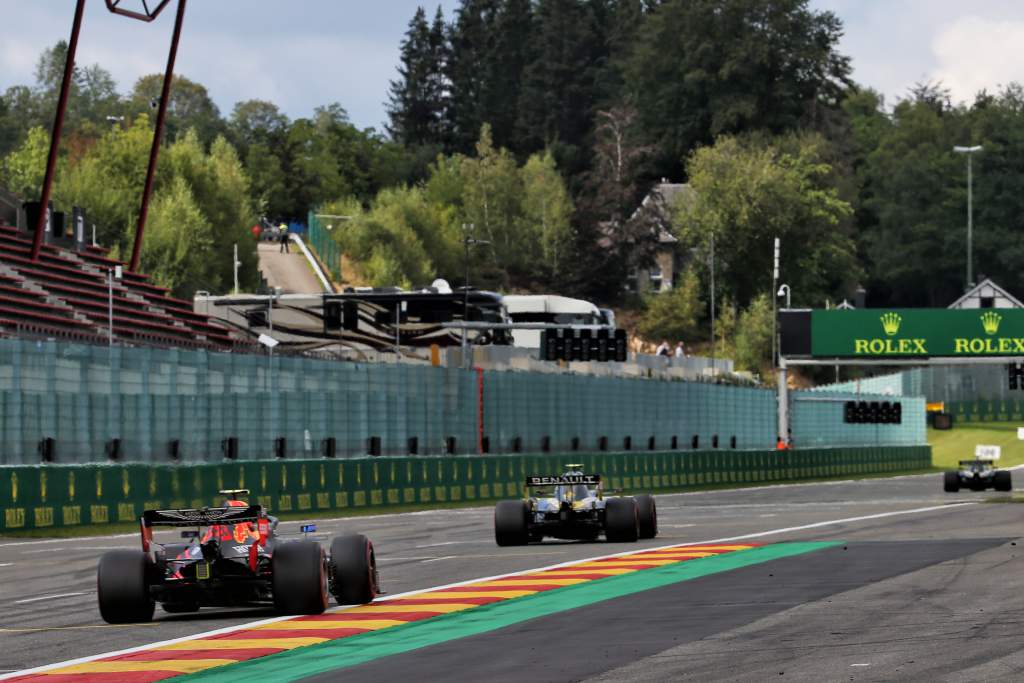 This one was a longer shot, but in a race where all the frontrunners were managing their tyres to the finish and hoping no one would take a punt on a fresh set, Red Bull had no scope for a gamble as Verstappen would've fallen behind Daniel Ricciardo's Renault had he rolled that dice.
Having Albon up near Verstappen rather than behind both Renaults wouldn't have been a guarantee Red Bull could've made something work (the car's straightline speed deficit to the Renaults and Mercedes with the Spa set-ups was the big issue) but it would've offered greater potential to be a bit disruptive.
RUSSIAN GRAND PRIX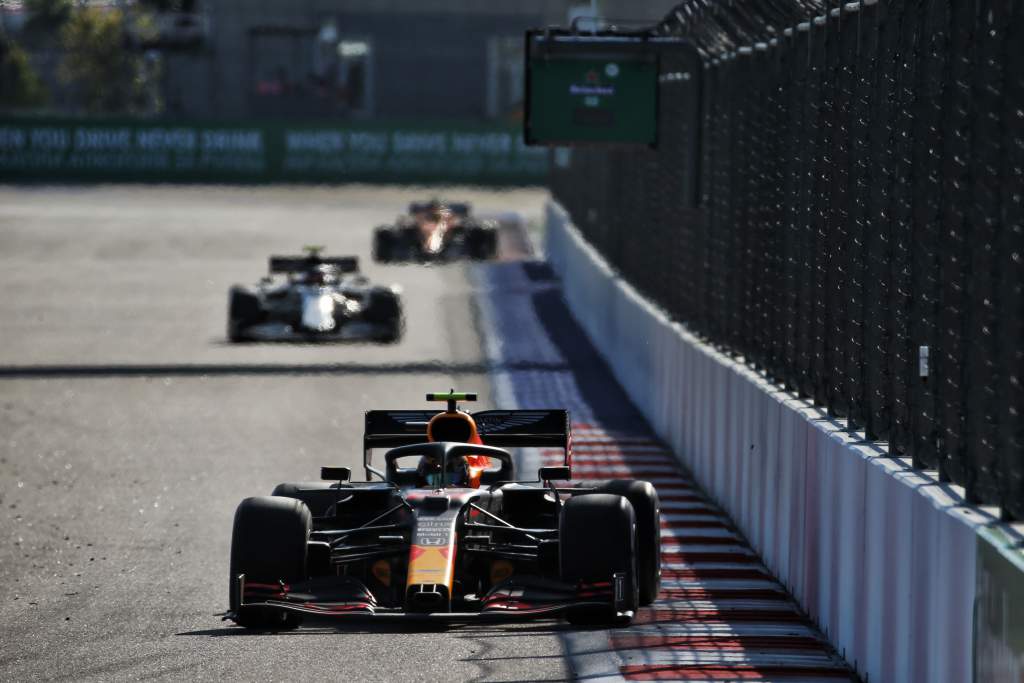 Again, a relative long shot, but as it became clear to Red Bull that its car was much happier on the hard tyre and with Hamilton stymied by his penalty, it was Red Bull that could've had the opportunity to try a strategy two-against-one pincer on Bottas this time.
Not so with Albon only 15th on the grid. Yes, a five-place grid penalty for a gearbox change influenced that. But so did the 1.2s gap to Verstappen in qualifying.
EMILIA ROMAGNA GRAND PRIX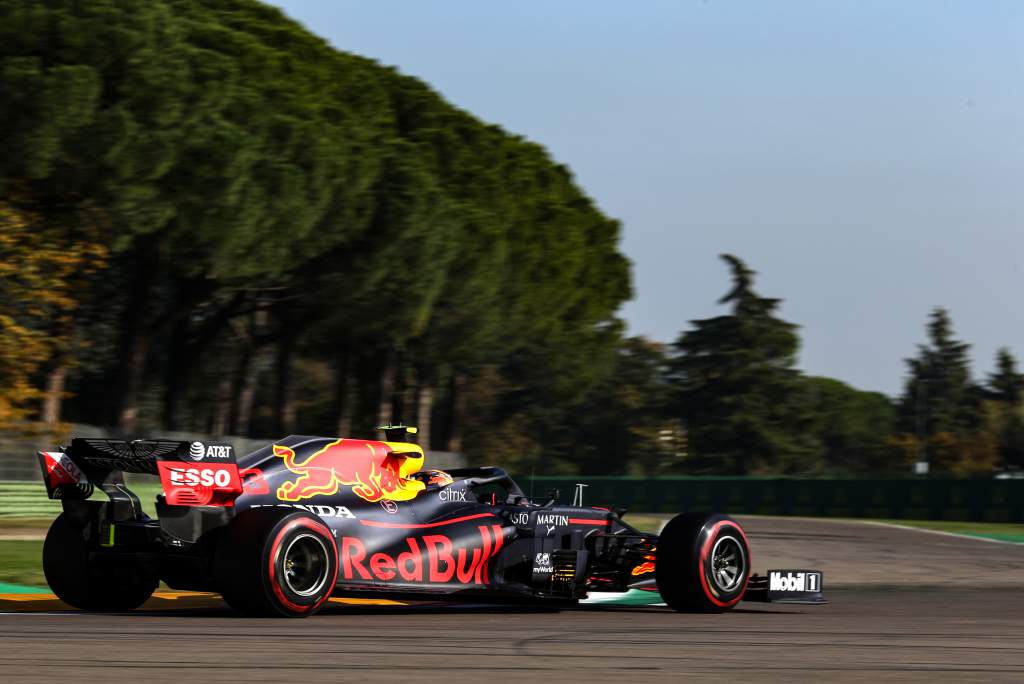 Though Verstappen's race was ended by a tyre failure, he was compromised on a day when he had a real shot at defeating Mercedes by Bottas running short and Hamilton running long.
That kept Verstappen trapped behind Bottas's damage-hampered car as Hamilton pumped in the laps that won him the race.
No scope for Red Bull to split its options like that with Albon completing lap one in seventh.
BAHRAIN GRAND PRIX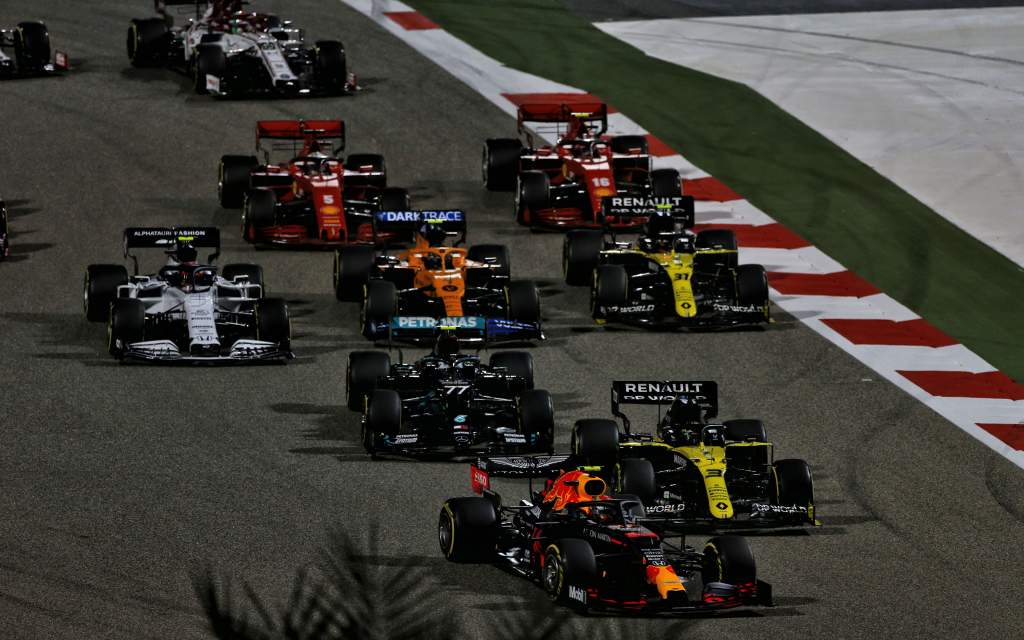 Red Bull and Verstappen did their best to lob strategy curveballs at Mercedes in this one as Hamilton ended up solo out front following Bottas's early puncture.
Verstappen wished Red Bull had tried something more "aggressive" still, and having a second car in the mix when Mercedes was down to one would certainly have given it more licence to experiment.
Albon did end up on the podium in this one, but only thanks to Perez's late failure.
WHEN ALBON WAS RED BULL'S ONLY HOPE
Red Bull's second driver shouldn't just be there as a strategy decoy, they should also be ready to step straight in should Verstappen fall out of contention.
There was only one occasion in 2020 when that was the case with Albon.
ITALIAN GRAND PRIX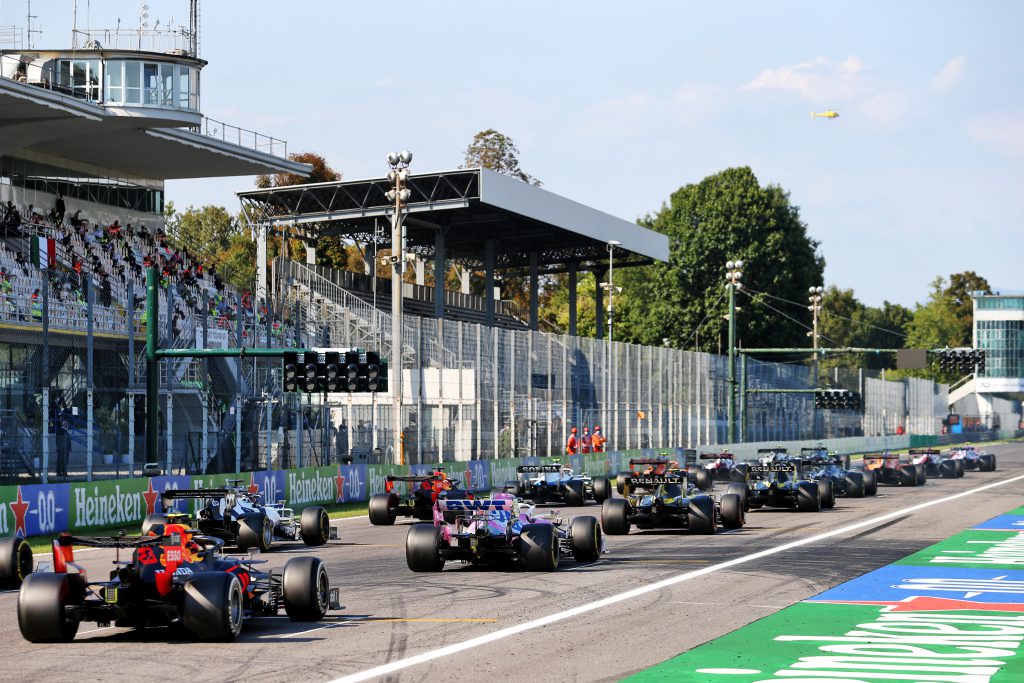 This was a miserable and messy race day all round for Red Bull, with even Verstappen only seventh in the early running and right back in 16th when he eventually retired.
Even so, Albon qualifying ninth, going over the run-off at the first corner, having a car-damaging clash with Romain Grosjean and finishing 15th – as the man dropped to make way for him a Red Bull, Pierre Gasly, won for AlphaTauri – was less than ideal.
TUSCAN GRAND PRIX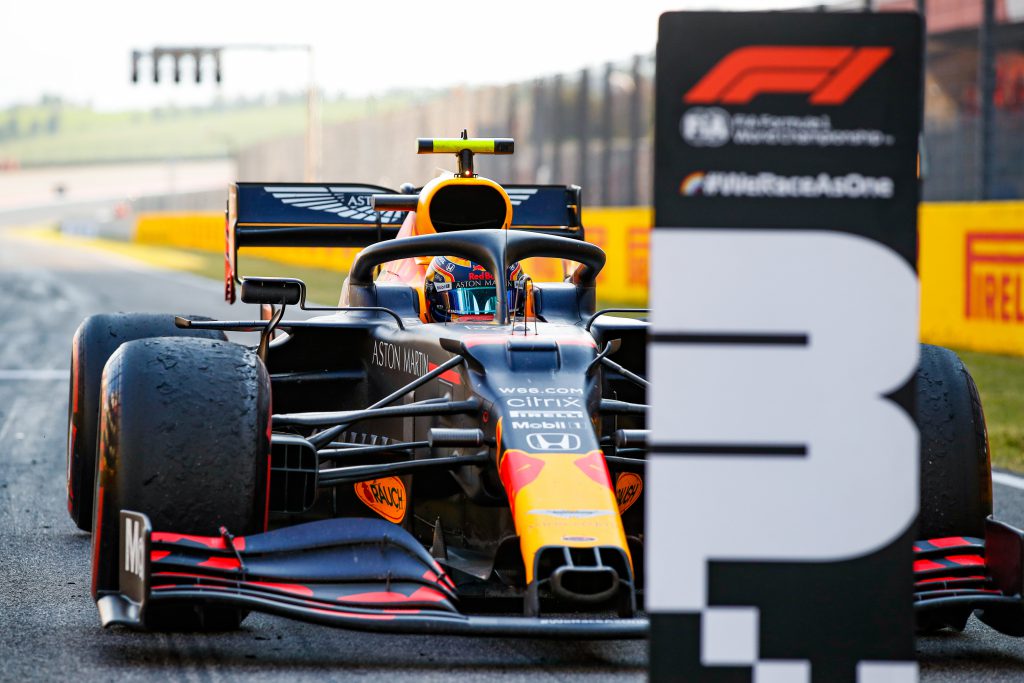 Too harsh to list this as a squandered opportunity as Albon did battle through for his first F1 podium here?
Not necessarily – Verstappen was certain Red Bull had highly impressive race pace at Mugello.
His immediate engine problem and collision meant he never got chance to show it. Albon could only use it to be "best of the rest".
SAKHIR GRAND PRIX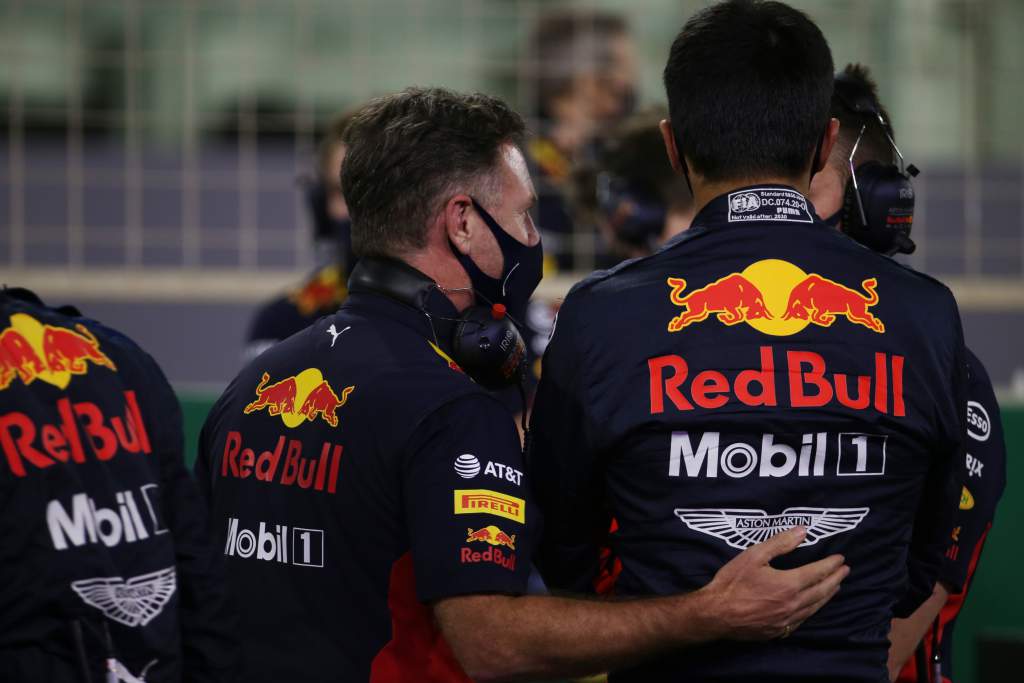 With Verstappen ploughing into the wall on the first lap amid the Perez/Charles Leclerc tangle, Red Bull's hopes rested with Albon from the outset.
Perez proved that you didn't have to be up front all race to win this one. Albon, on effectively the same strategy as Perez in the end, finished sixth.
AUSTRIAN GRAND PRIX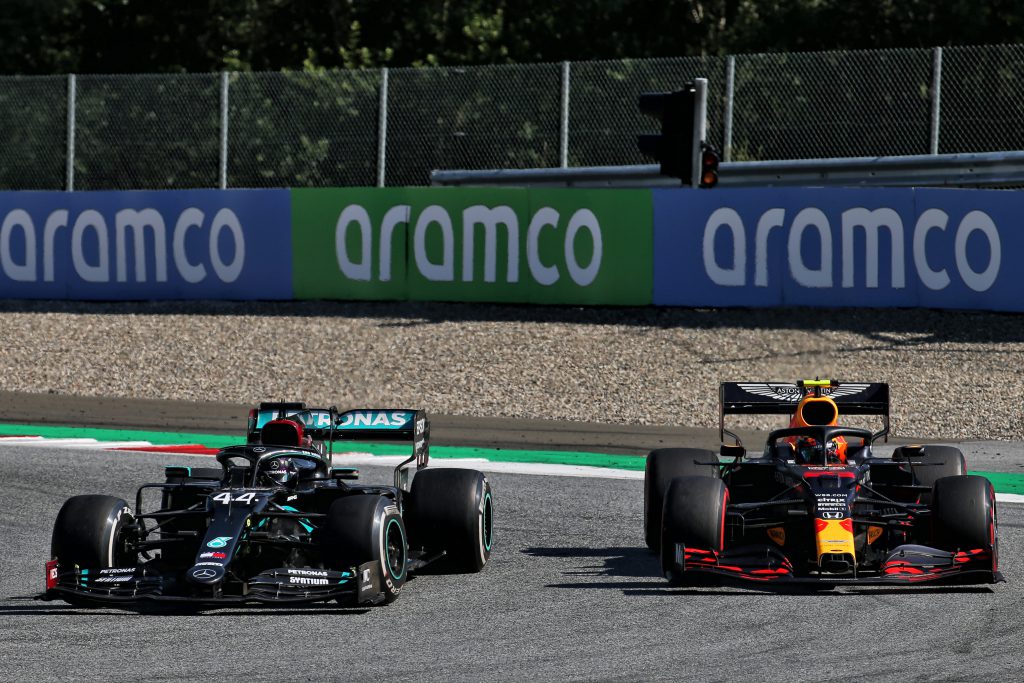 Returning to the start of the season, and a race in which Albon looked like he might be absolutely everything Red Bull and Verstappen needed in 2020.
After the late safety car Albon sat poised in third behind the two Mercedes, on softer tyres and ready to attack for victory – only for that contentious clash with Hamilton to end the dream.
Red Bull needed Albon to be in contention to do that as it had lost Verstappen to an engine problem early on.
But without that safety car, he wouldn't have been close enough to even try to achieve anything against Mercedes. He'd been outqualified by Lando Norris's McLaren, just as he would be again at the finale, and fell too far back in the opening laps.