Sebastian Vettel's final season with Ferrari was a poor one, certainly his weakest in Formula 1 with 33 points scored compared to team-mate Charles Leclerc's 98.
But where does it stand among the worst seasons for regular Ferrari drivers?
Using the percentage of the lead Ferrari driver's scores as the metric, it's possible to pick out the campaigns where a support driver made the smallest contribution.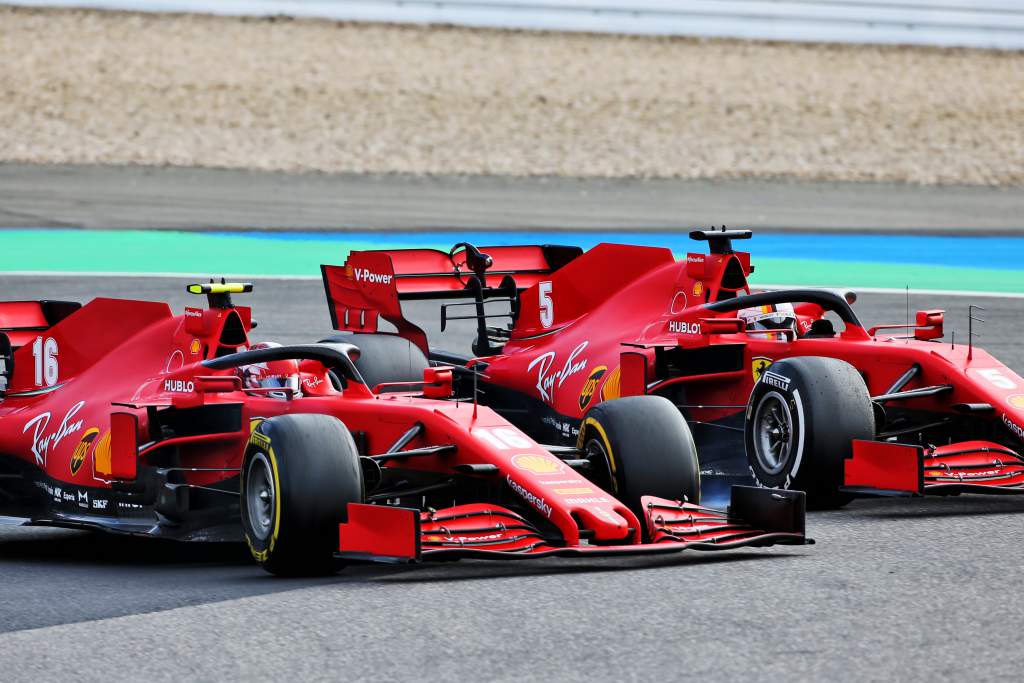 Vettel's contribution works out as a fraction over one-third of the points of Leclerc.
By a statistical quirk, Vettel's first season alongside Leclerc in 2019 stands as the second-strongest season for Ferrari's lesser driver, as Vettel contributed 91% of Ferrari's points.
Only Gilles Villeneuve's 1979 season, when he scored 92% of world champion Jody Scheckter's points, beats it.
While comparisons are usually straightforward, particularly in the era of two drivers per team, there are years where a fair evaluation is not possible, which means 11 seasons are discounted.
Most recently, 2009 is not considered thanks to Felipe Massa missing the final seven events of the season after suffering a life-threatening head injury at the Hungaroring.
In total, 11 out of 71 F1 seasons are disregarded. In years where there were more than two regular Ferrari drivers, the lowest-scoring is considered. To make the comparison fair, seasons where drivers completed most of the year but dropped out, only the points scores in races where both participated are considered.
The final drivers' championship table is also used for the comparison, meaning dropped scores are not included.
10 CLAY REGAZZONI, 1976 (36.8%)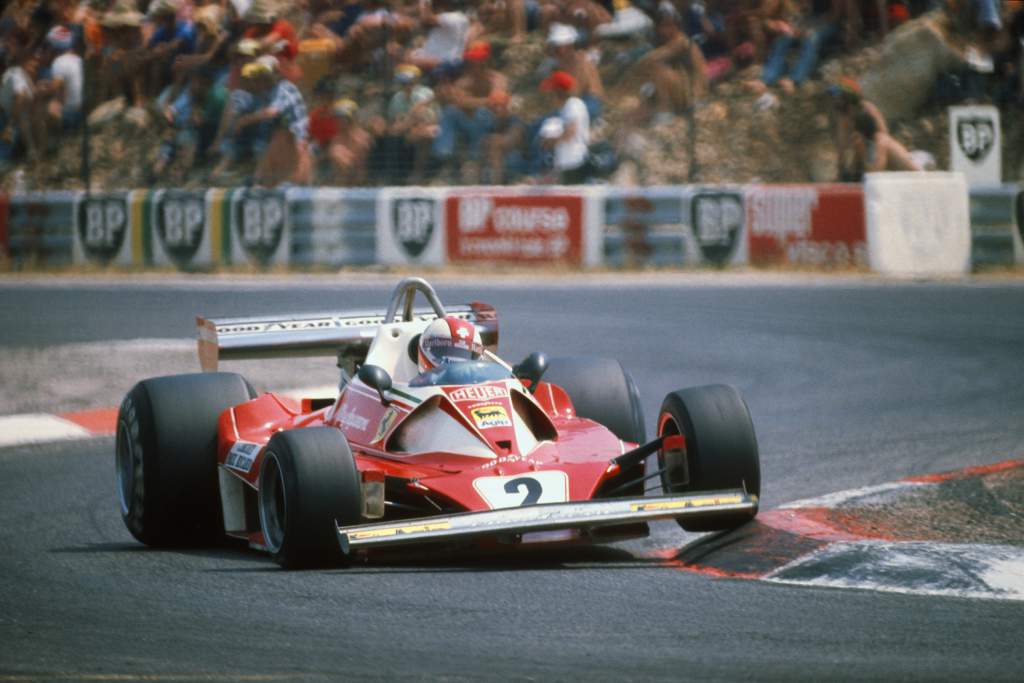 When Niki Lauda joined Ferrari in 1974, Regazzoni was the established hand and outscored him.
But it didn't take long for the future legend to assert himself.
By 1976 Regazzoni was very much the support act to reigning world champion Lauda.
Regazzoni did win the Long Beach Grand Prix, along with taking a trio of second places.
But results were patchy and he managed only 25 points to Lauda's 68 in the races both entered.
He was dropped for 1977 – heading to the minnow Ensign team.
9 DIDIER PIRONI, 1981 (36%)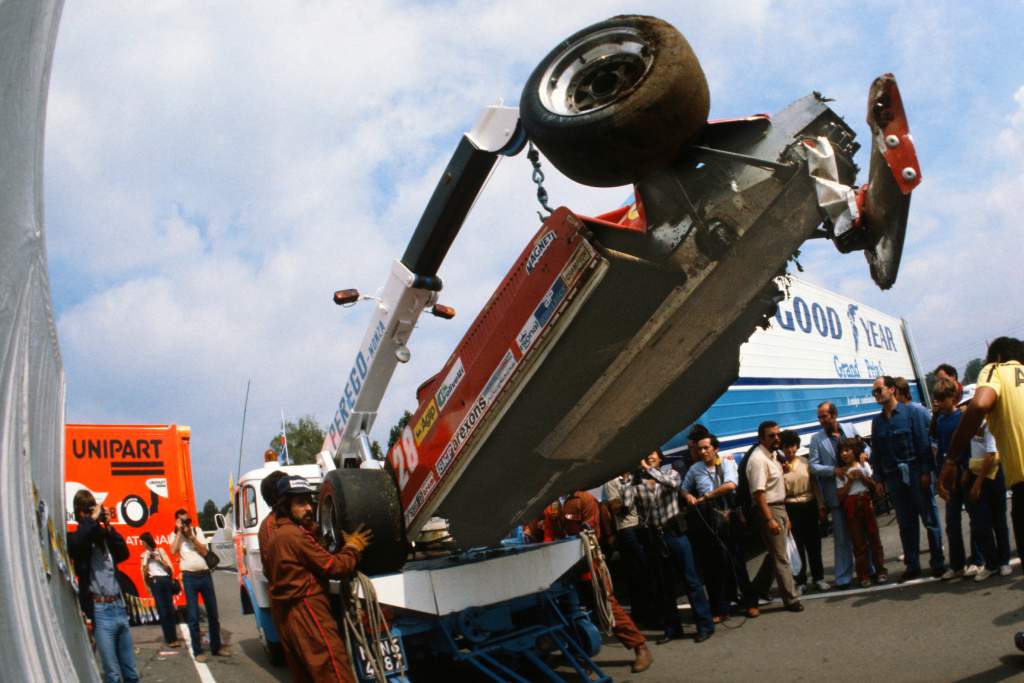 Pironi joined Ferrari as Villeneuve's team-mate after stints with Tyrrell and Ligier, but struggled to match the Canadian cult hero's flair for dragging speed out of the tricky Ferrari 126CK in qualifying in particular.
He only qualified ahead of Villeneuve four times, but turned in solid race performances, albeit without ever finishing higher than fourth.
But the 'grading curve' that season was thrown off by Villeneuve's extraordinary performances at Monaco and Jarama, where he claimed back-to-back wins.
That Pironi, a Monaco polesitter in 1980, was 2.5s off Villeneuve in qualifying there, said it all about Villeneuve's virtuosity in an unspectacular Ferrari.
8 GILLES VILLENEUVE, 1978 (35.4%)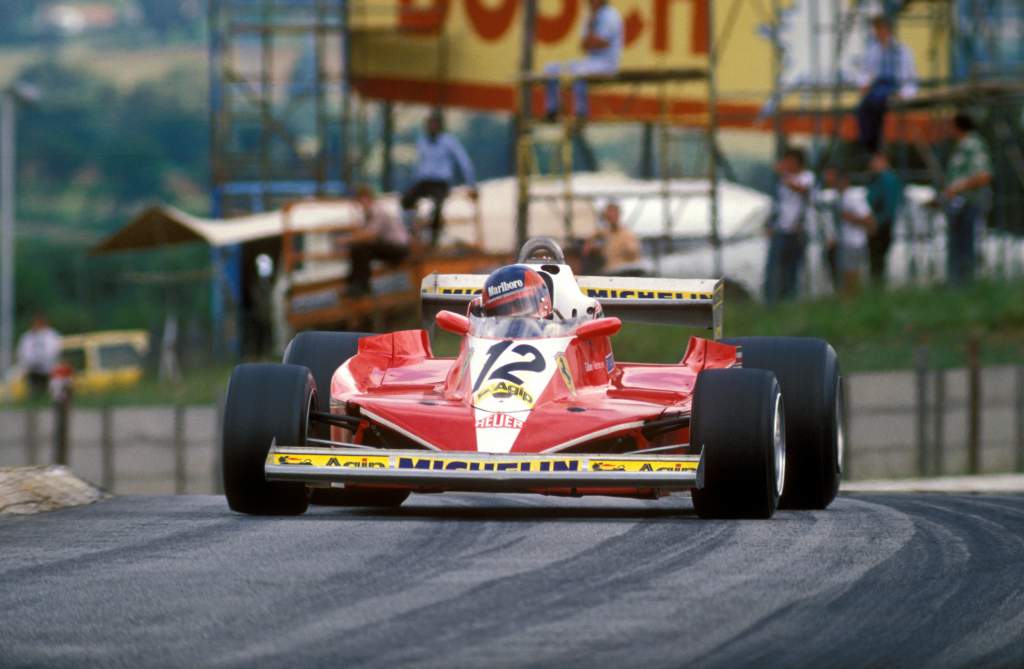 Villeneuve's first full season in F1 was a patchy one, during which he showed his pace and broke through with that famous victory in the Canadian Grand Prix.
But he wasn't as error-prone as legend would have it, and he weathered the criticism he received in Italy after he launched himself out of the lead at Long Beach with a rash attempt to lap Regazzoni's Shadow then crashed from fourth place in Monaco.
There were also several other lost results, as he was second-on-the-road at Monza but, like 'winner' Mario Andretti was given a one-minute jump-start penalty, and led at Watkins Glen before an engine failure.
In the final reckoning, Villeneuve had as many points finishes as team-mate Carlos Reutemann did wins – four – but he retained the faith of Enzo Ferrari and had built valuable experience.
7 KIMI RAIKKONEN, 2014 (34.1%)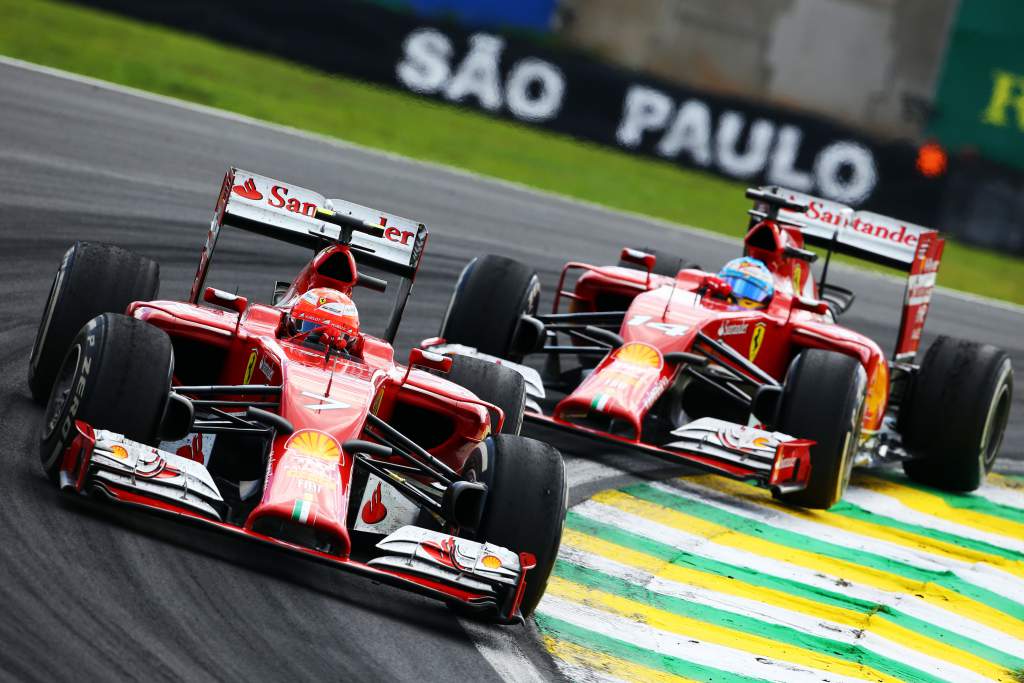 Re-signed by Ferrari off the back of two race-winning seasons with Lotus, Raikkonen struggled badly with a lack of front-end feel in 2014 and was crushed by team-mate Fernando Alonso.
But he was at least a consistent performer, scoring points 13 times and only retiring thanks to his own error once – at Silverstone when his attempt to rejoin after running wide led to him being pitched into the wall.
He ended up 12th in the championship, one place better off than Vettel was this year.
6 SEBASTIAN VETTEL, 2020 (33.7%)
Vettel never managed to get on terms with Leclerc, outqualifying him only four times out of 17 as he struggled with rear-end instability.
Poor starting positions – reaching Q3 only once – meant Vettel was often bogged down in traffic and had a number of incidents in races, notably spinning at the start of the 70th Anniversary Grand Prix at Silverstone and while chasing Antonio Giovinazzi for 10th at the Nurburgring.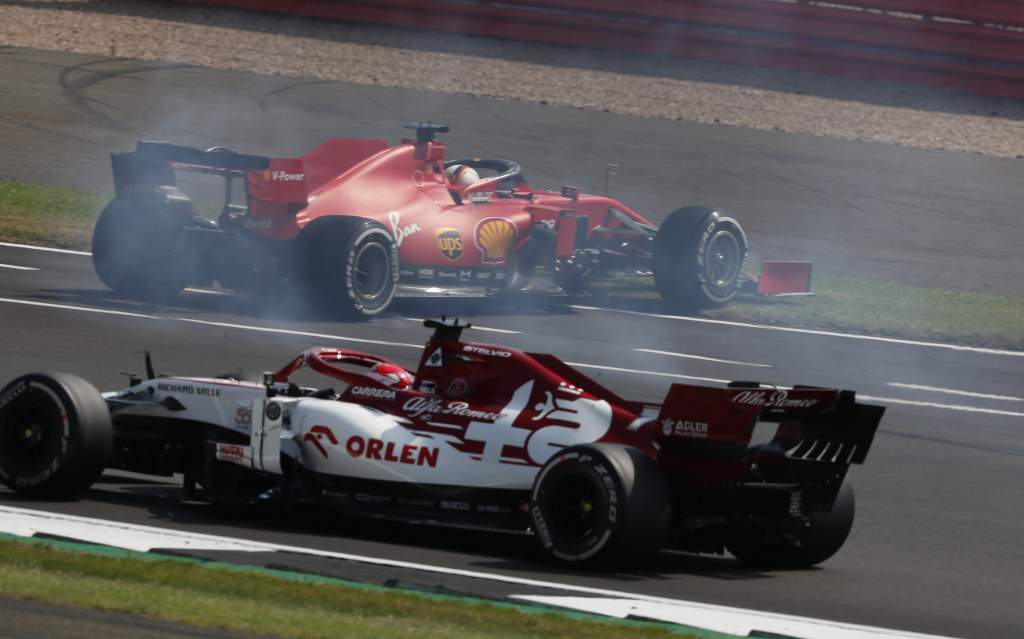 Save for third place in the Turkish Grand Prix after gaining eight places on the opening lap, then passing Leclerc through the final complex, it wasn't a fitting way for a driver who won 14 races for Ferrari to bow out.
5 JODY SCHECKTER, 1980 (33.3%)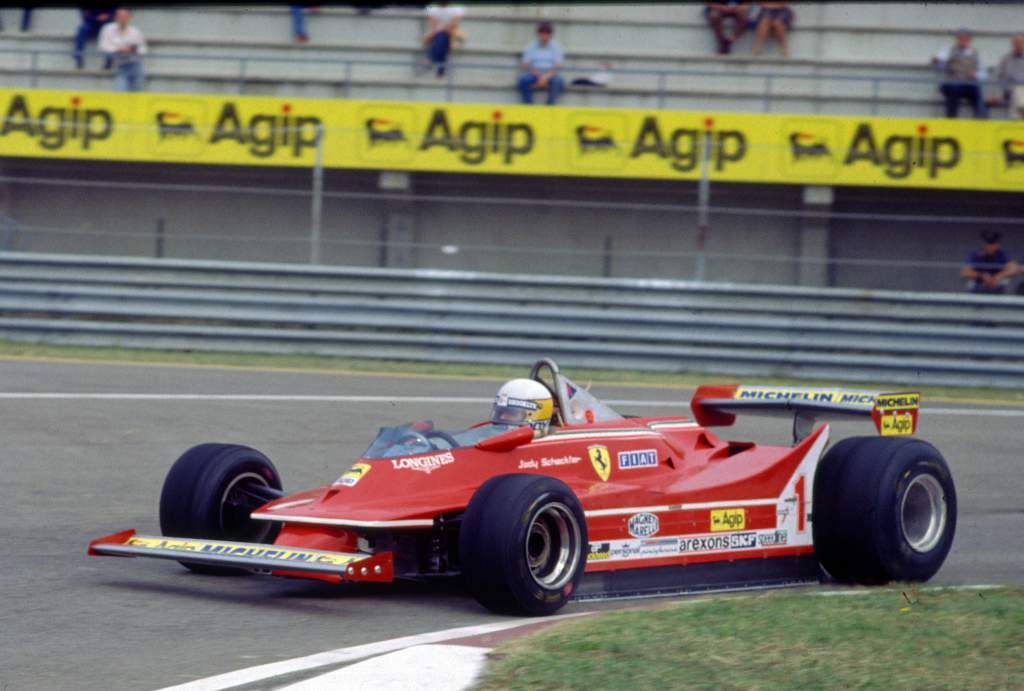 The 1980 Ferrari 312T5 was the least competitive F1 car ever produced by Maranello, despite being an evolution of the T4 that had won the 1979 championship in Scheckter's hands.
The trouble was that this was the early days of ground-effect skirts and the pace of development was so rapid that the T5 was as good as obsolete.
While it was a disastrous season for Ferrari and even Villeneuve struggled, Scheckter was clearly a man on the way out. He scored just two points, for fifth place at Long Beach, and even failed to qualify for the Canadian Grand Prix.
He perhaps can't be blamed for being unable to drag results from the least competitive of Ferraris, but it was clear that Scheckter was far from his best in 1980 as he headed into F1 retirement at the age of 30.
4 EDDIE IRVINE, 1997 (30.8%)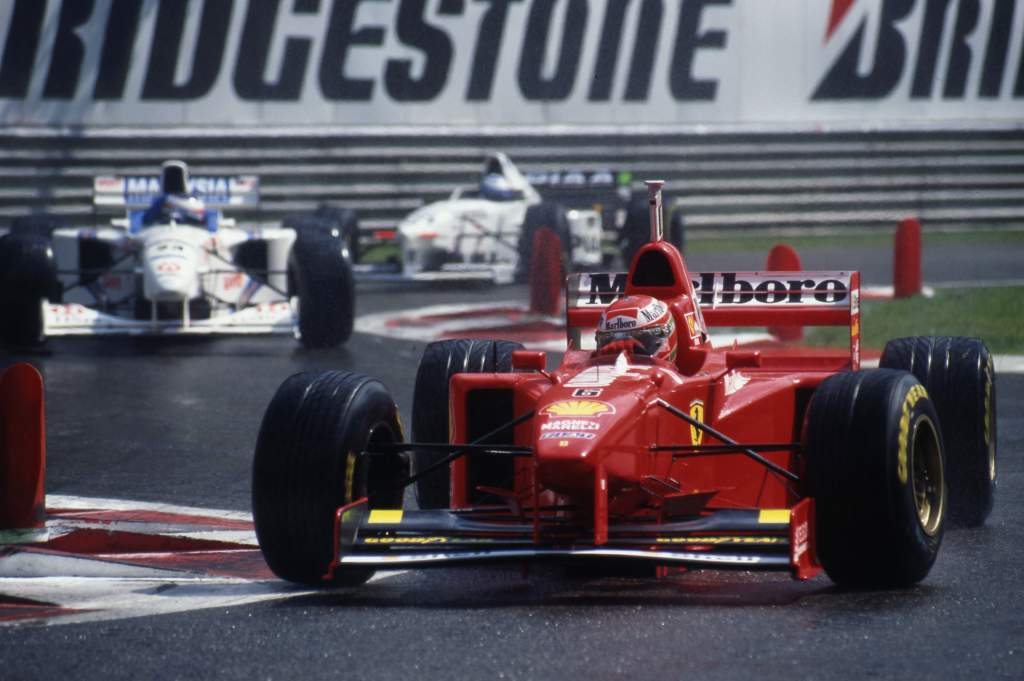 Irvine's second season as Schumacher's support act was better than it looked, with technical director Ross Brawn arguing that it better represented the overall level of the car than his team-mate's superhuman performances.
Irvine picked up five podium finishes and recovered from a terrible start to the season when he triggered a first-corner pile-up in the Australian Grand Prix, providing valuable support to Schumacher's title bid at Suzuka in particular despite consistently being the slower Ferrari driver in qualifying.
3 EUGENIO CASTELLOTTI, 1956 (25%)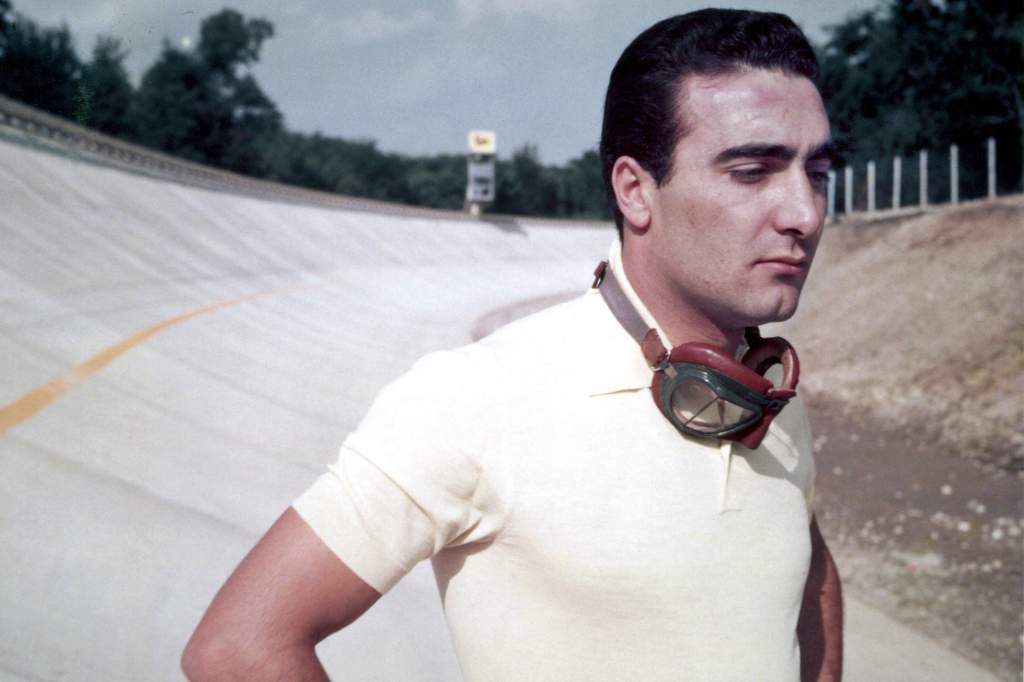 Castellotti was very much the junior partner to Juan-Manuel Fangio at Ferrari in 1956, which is reflected in his points score.
While not as quick as Fangio that season, Castellotti was generally at the front of the field but myriad car problems meant results were patchy, with second in the French Grand Prix the highlight.
That was one of only two occasions when he was not impacted by either retirement or having to share his car, which goes a long way to explaining his poor return.
2 IVAN CAPELLI, 1992 (23%)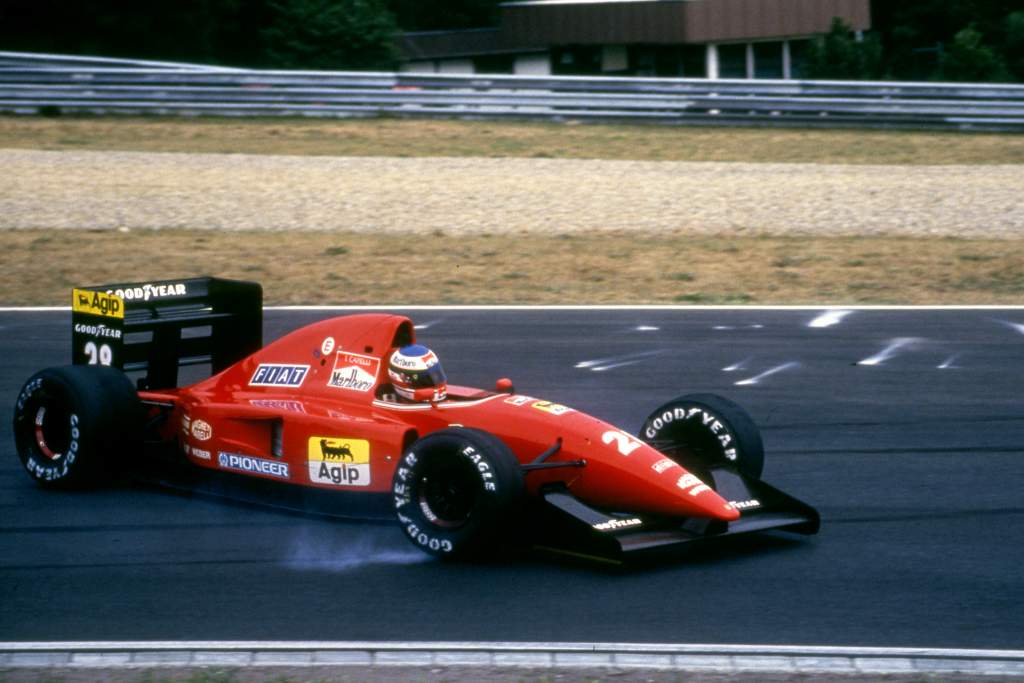 Capelli arrived at Maranello as a highly-rated 28-year-old who had turned in some starring performances with March/Leyton House. That made him a logical choice for Ferrari when it needed a full-time replacement for Alain Prost.
Sadly, Capelli's big break couldn't have come at a worse time and by the time he was dropped with two races remaining he'd scored just three points to team-mate Jean Alesi's 13.
Capelli struggled to get the best out of the tricky-to-drive, underpowered and unreliable Ferrari F92A, and the F92AT evolution that was introduced in the second half of the season, thanks to not being as comfortable hustling the limited machine as Alesi.
But he was also very much the second driver, getting upgrades after Alesi and struggling to have his voice heard when it came to tackling the car's limitations.
What should have been Capelli's big break ultimately destroyed his F1 career, which came to an end after a couple of unsuccessful outings for Jordan in 1993.
1 EDDIE IRVINE, 1996 (18.6%)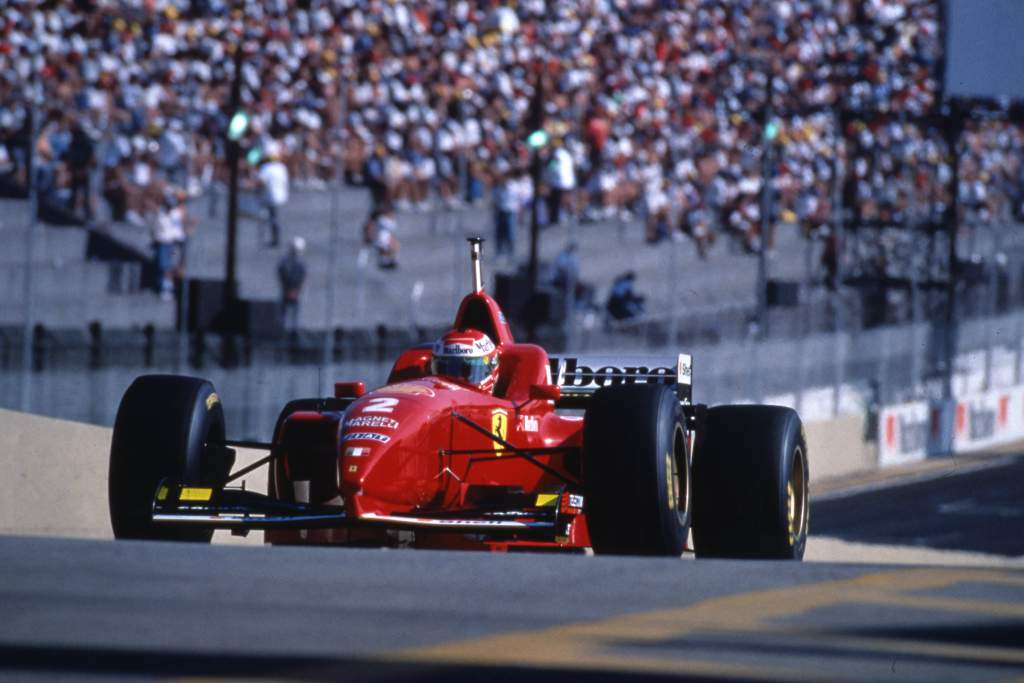 Irvine's first season at Ferrari started well, as he outqualified team-mate Schumacher in Melbourne and finishing third.
But generally he struggled with the unwieldy Ferrari F310 and couldn't match the pace Schumacher could extract from it.
As Irvine would go on to prove over the next three seasons, he was an effective number two for Schumacher and had his own run at the title, but in 1996 results were few and far between.
His four points finishes added up to a tally of just 11 compared to Schumacher's 59.
But Irvine unquestionably had far more than his fair share of mechanical problems, as well as a number of races that were compromised by being hit by others – as well as occasions when he made errors that led to his retirement such as Spain and Monza.