The true beginning of the end for Williams as a world championship-winning force in Formula 1 can be traced back almost 30 years, to the first of its Renault-powered titles in 1992.
When Frank Williams and Nigel Mansell butted heads over Alain Prost joining the team for 1993, resulting in Mansell walking away from F1 as the reigning champion, Williams also had the small matter of negotiating a new deal with Adrian Newey.
Pairing Newey with Patrick Head on the car design side in 1990 was integral to the team's success through the decade, but Newey wasn't happy with the way Mansell was treated. In 1993 he signed a contract extension, with a clause saying he would be involved in major decisions including driver selection.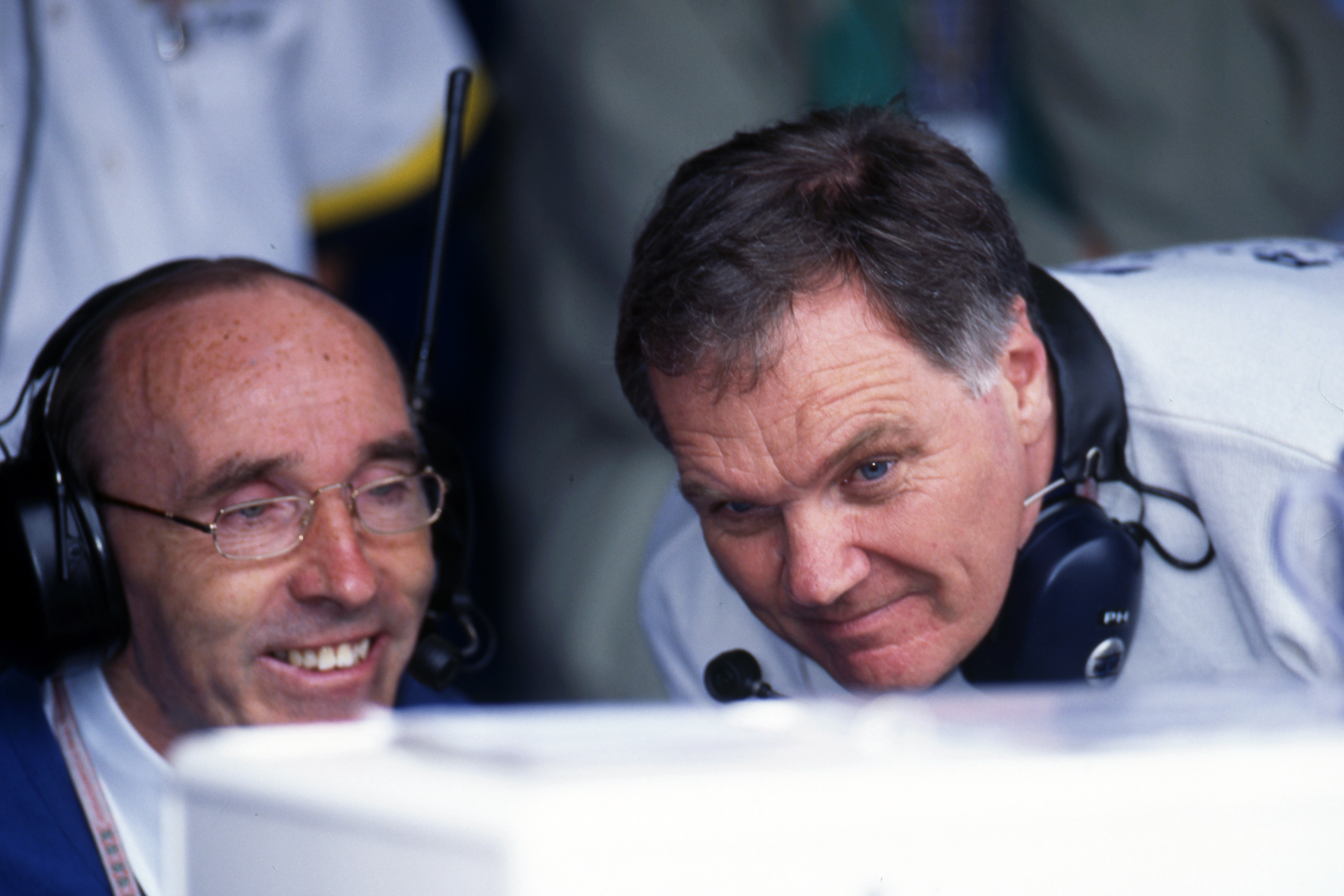 It didn't mean Newey would be able to block a decision by Williams and Head (pictured above) – who owned 70% and 30% of the team respectively at this stage – as they could still outvote him two-to-one, but he'd have a say.
This was formalised to a greater extent with the next deal Newey signed in 1995, where he had it enshrined in his contract that he would be consulted on decisions about drivers, engine supplier, and technical battles with the FIA. "No more decisions made over lunch for me to learn about them much later," Newey wrote in his book.
The wording of the contract was clear, and Williams had ignored it with two key driver decisions in succession. It was clear to Newey that he'd be a fool to believe any further promises
Williams gave him what he wanted, and a well-deserved pay hike after he'd joined the team on less money than he'd been earning at Leyton House. Newey wasn't motivated by money, but having contributed to so much success for Williams, and with McLaren and Ferrari showing an increasing interest in his services, it was understandable for him to want his salary to reflect his value to to Williams.
The new arrangement appeared to be working as it should. Newey was on holiday when Jacques Villeneuve was given a test in the summer of 1995 as a possible replacement for David Coulthard, but the agreement with Head and Williams was that the Indianapolis 500 winner needed to get within one second of the pace to earn another test.
Villeneuve got within half a second of Damon Hill, but there was no further evaluation. Without Newey being consulted, the man en route to the IndyCar title was signed.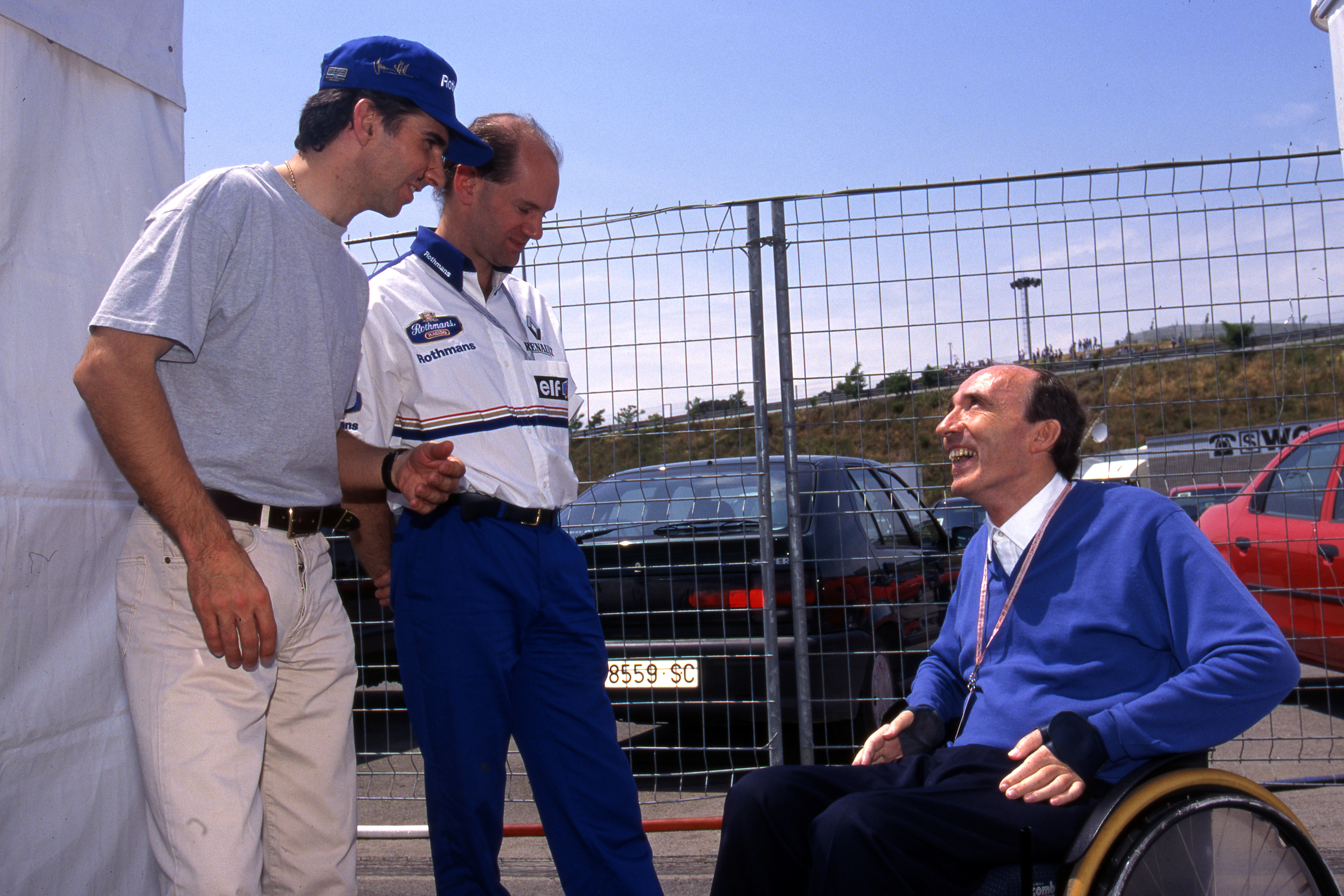 Newey reminded Williams on his return that his contract made it very clear he was supposed to be involved in these decisions. When the initial excuse along the lines of "but you were on holiday" didn't wash, Frank Williams apologised and told him it was a force of habit. Newey was assured it wouldn't happen again.
Little did he know, but a matter of months later, it did. After Hill was firmly trounced by Michael Schumacher in a forgettable 1995 season, Williams took the decision before the start of the 1996 campaign to sign Heinz-Harald Frentzen.
Newey only found this out when travelling back from the Belgian Grand Prix in August, when he asked Head about mounting speculation that Frentzen was replacing Hill for 1997. When Head rather glibly confessed the bosses had "been meaning to tell you" the Frentzen deal was done way in advance, Newey was incensed.
It didn't help matters that Newey was incredibly close to Hill, having got back involved in race engineering following the departure of Hill's engineer David Brown to McLaren. It was also a repeat of the Mansell affair, with Williams about to boot out a British driver on his way to winning the championship.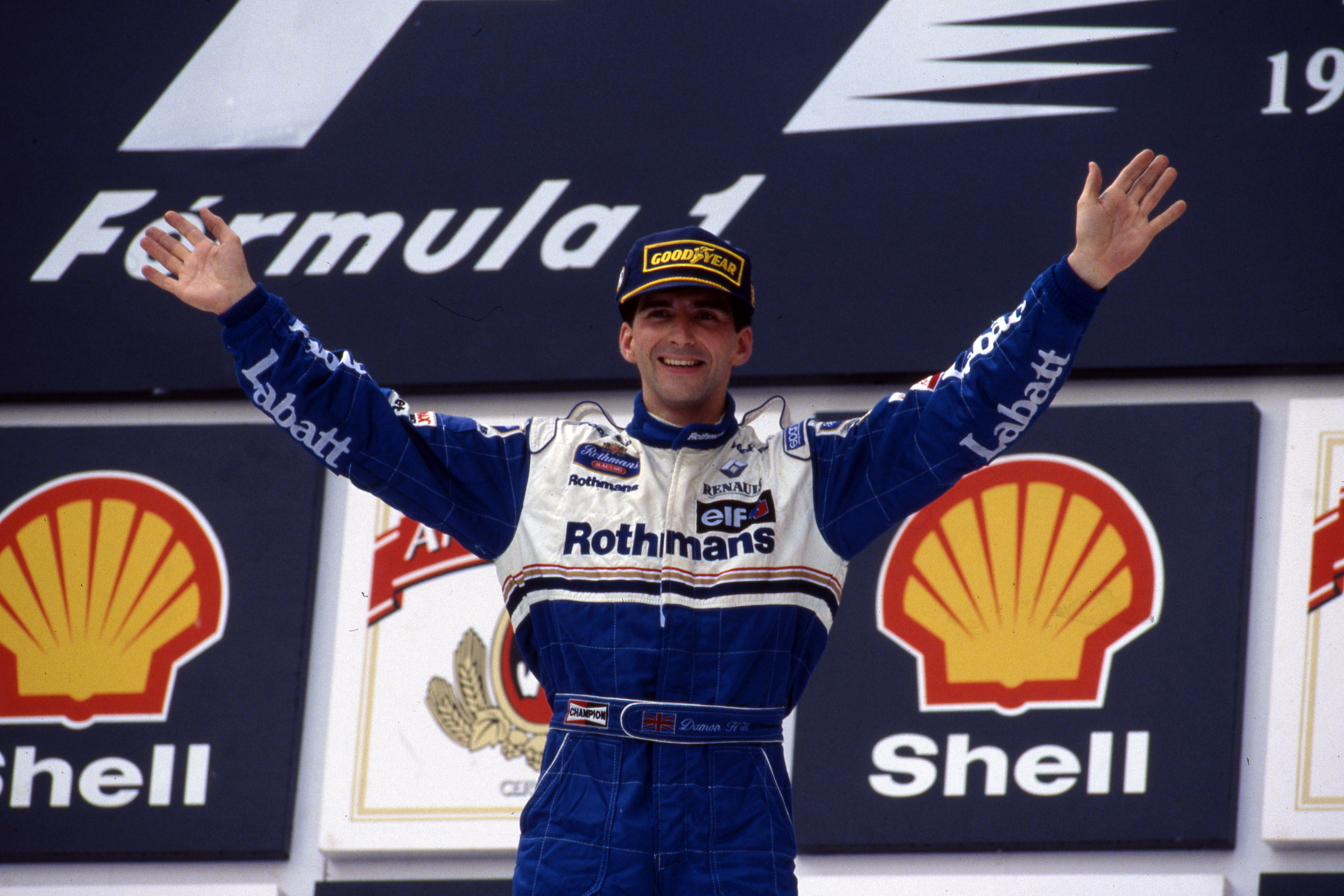 But most importantly, this was yet another failure from Williams to honour the terms it had agreed with Newey regarding major decisions. To this day Newey doesn't know why he wasn't told about the Frentzen deal.
Newey made it clear to Williams that he intended to leave. The team argued back that he had a contract until 1999 that couldn't be broken, but Newey felt it had already been broken by Williams and Head. The wording of the contract was clear, and Williams had ignored it with two key driver decisions in succession. It was clear to Newey that he'd be a fool to believe any further promises of 'it won't happen again'.
Williams assumed Newey's gripes were a facade for wanting more money, and as Frank Williams tried to keep him, he went above McLaren's offer without telling Head. Even when it looked like Newey's departure was going to turn into a protracted legal battle, Williams remained convinced the dispute was really about money.
In late-1996 Newey was trying to finish work on the following year's FW19, but under legal advice he had to take leave from Williams in November, before the job was done. As his claim was breach of contract, sticking around would effectively be an acceptance of the team's behaviour, weakening his case.
The matter was settled with McLaren's Ron Dennis before it reached a courtroom. Newey accepts today that there are no hard feelings towards Williams, and it was probably a good thing that the legal case didn't come to a head.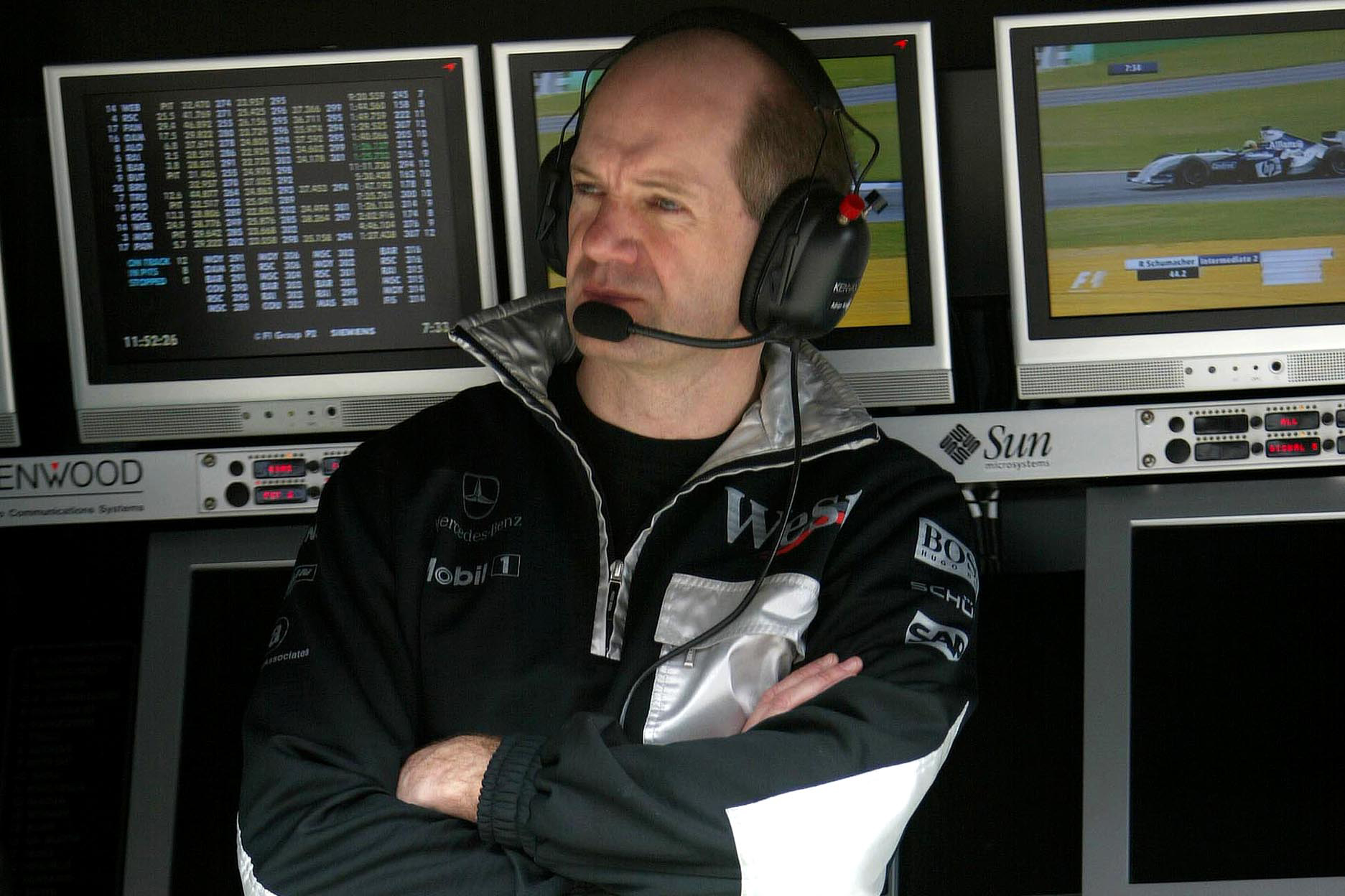 He wrote in his book: "I respect [Frank and Patrick] both hugely, and I understand that their failure to change wasn't an unwillingness to do so, simply an inability. They were creatures of habit who found they couldn't adapt to a new order.
"I had loved that about Williams; it was what gave the team its identity, and why I wanted to be part of it. But within that, there just wasn't room for a third person at the table."
That's as close as Newey has ever come to hinting at a theory that is always thrown around by others as the key reason for his departure: Williams being unwilling to give him a stake in the team.
In 2012 Frank Williams said Newey wanted shares, and he accepts with hindsight it was a mistake not to hand over a small percentage to give Newey the feeling he was truly part of Williams.
After a period of gardening leave, Newey hit the ground running at McLaren, joining in August 1997 and mastering the new rules for 1998. His cars won back-to-back world championships straight away, while Williams failed to win a race with rebadged and underdeveloped customer Renault engines.
When Williams became a contender again with BMW in the early 2000s, the best engine in F1 was being let down by a chassis that wasn't up to the job. Newey's McLarens couldn't defeat the dominant Ferrari-Michael Schumacher combination with Mercedes power during the same era, but by 2002 he was battling against McLaren's flat 'matrix' management structure, installed in response to him trying to leave for Jaguar the previous year.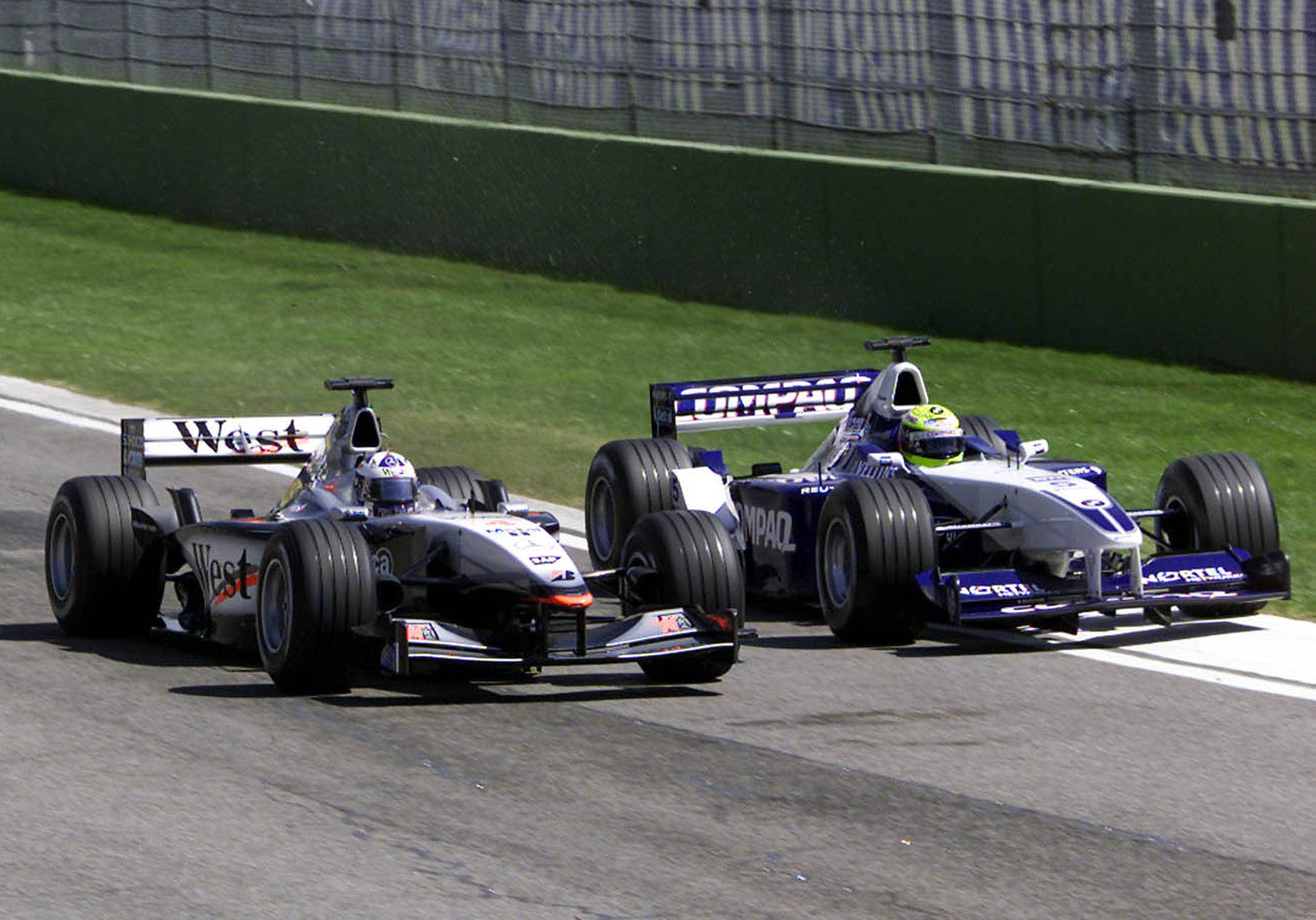 The potential of Newey-designed, BMW-powered Williams cars is one of F1's great what-ifs.
Williams has never been able to replace the genius that played a key role in its 1990s success. Who knows how long he would have stayed if he'd been involved in Villeneuve and Frentzen discussions?
While it's unlikely he'd still be leading the design of Williams cars more than 20 years later, he could have moved into an 'upstairs' role at some point. As he is keen to point out at Red Bull, he leads a very talented team of designers rather than doing it all himself.
If the conditions had been right for him to stay at Williams, he'd be a stakeholder in a team that would look very different today if it had enjoyed more success throughout the first decade of the 21st century.
Williams has faced plenty of troubles and made mistakes on and off-track in the last 20 years, but none have had the same seismic impact that letting Newey carelessly slip through its fingers did.