Williams has always been a team that fiercely defends its independence and identity. That's why it still came as a shock to hear it is considering a sale of the company as one of the possible outcomes of its ongoing strategic review, even though today's economic challenges probably made it inevitable.
Times have changed enormously since Williams Grand Prix Engineering was formed ahead of the 1977 season with a simple 70/30 ownership between Frank Williams and Patrick Head. Today, Williams still holds a majority share of just over 50% and Head has a little under 10% but there are also other shareholders, with part of the company also listed on the Frankfurt Stock Exchange. As F1 has become more complex, so has ownership and investment.
Grand prix racing is, in some ways, unrecognisable compared to 1977, in particular when it comes to the size and composition of the teams. The influx of money over the past four decades has turned it from a competition between what were once recognisably conventional race teams to something that stretches far beyond that. Williams, F1's third-most successful team in terms of wins and world championships behind only Ferrari and McLaren, has grown increasingly out-of-step with the cutting edge of F1 given the financial challenges it faces.
It's important to note that a sale is just one possibility, with divesting a minority or majority stake or some other way to bring in new capital also being evaluated. But it's clear that the cause of this process can be summed up in one word – necessity.
While the Williams family will be keen to keep control if possible, as it has always done, it has decisively shown a willingness let go for the good of the company because of that necessity. There's a fine line between determination and hubris, and Williams – family and team – therefore deserves credit for staying on the right side of this by engaging in this process.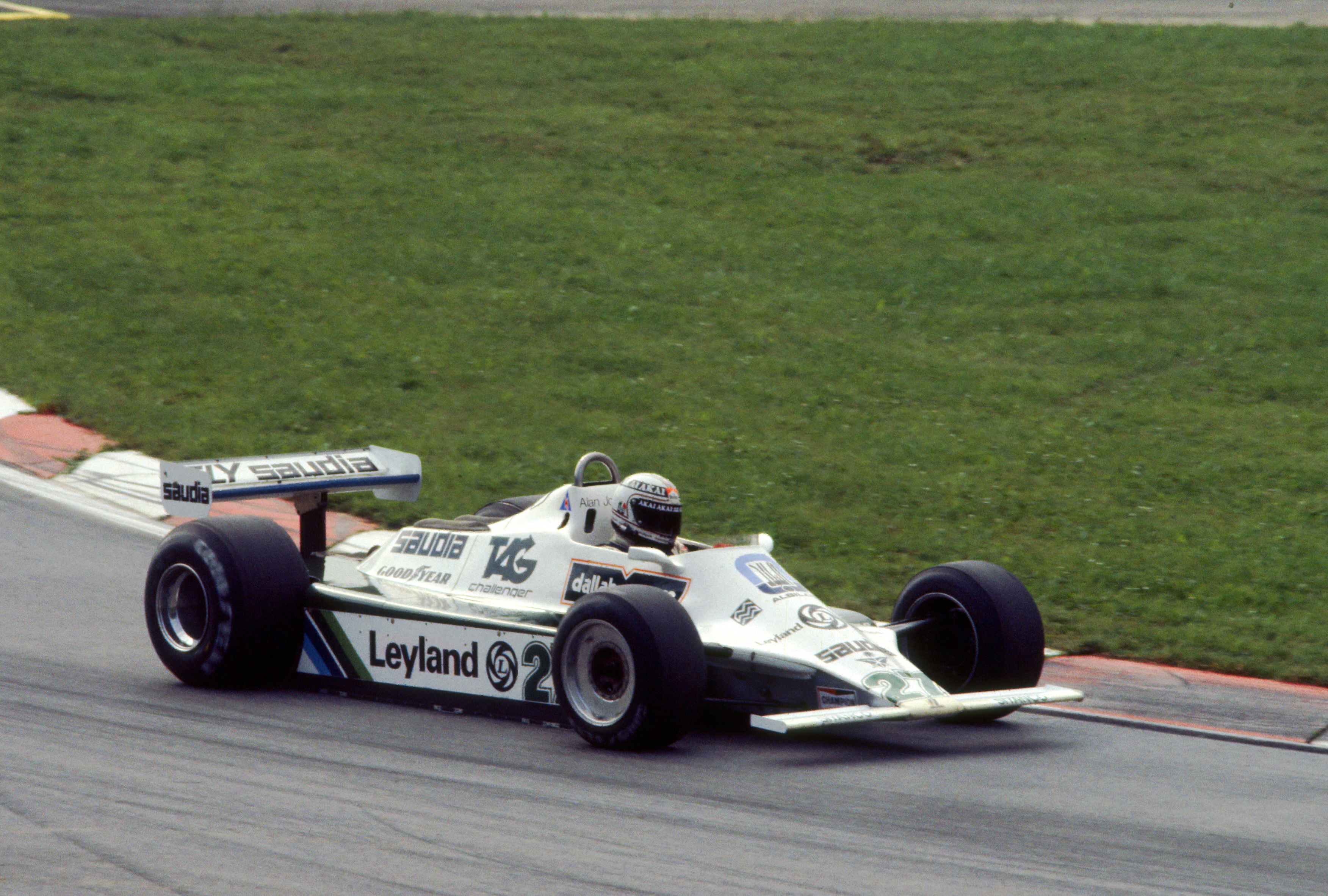 "What Frank has always done is to ensure that he puts the team, the business and our people first and that's what we're doing now," says Claire Williams.
"Frank always wants to be as competitive as possible and one of the main reasons that we're doing this is to attract inward investment into the team in order that we can firstly capitalise on the new regulations that are coming in 2021 and put this team in the best possible position to be successful. At the end of the day, that's all that matters to us."
Inward investment can mean a lot of things. When asked whether this was specifically cash to spend on facilities or ensuring it had a running budget, Williams's answer was illuminating.
The recent sale of a majority stake in the successful Williams Advanced Engineering company is understood to have been partly motivated by a need to keep the coffers topped up to maintain the race team's operating budget at a certain level. It therefore seems reasonable to infer from this strategic review that Williams needs investment to ensure that it is in a position to run with sufficient budget in the longer-term. What was underlined emphatically is that the team has its budget in place for 2020 regardless.
In recent times Williams has arguably been the only team in F1 operating on a fully-commercial basis without a manufacturer or massively wealthy benefactor pouring money in at a time when costs have skyrocketed. Williams has not maximised its potential over the past two decades on anything other than a very sporadic basis so is not absolved of any responsibility for its plight because it could have played its hand better.
But first and foremost, it's a victim of F1's broken team business model. That's being addressed through measures such as the cost cap, the 2022 technical regulations and the upcoming new Concorde Agreement, but Williams needs investment to make the most of the opportunity these circumstances present. The decisions being made, the deals being done right now will define whether Williams really can be a major player as F1 is reshaped in the coming years.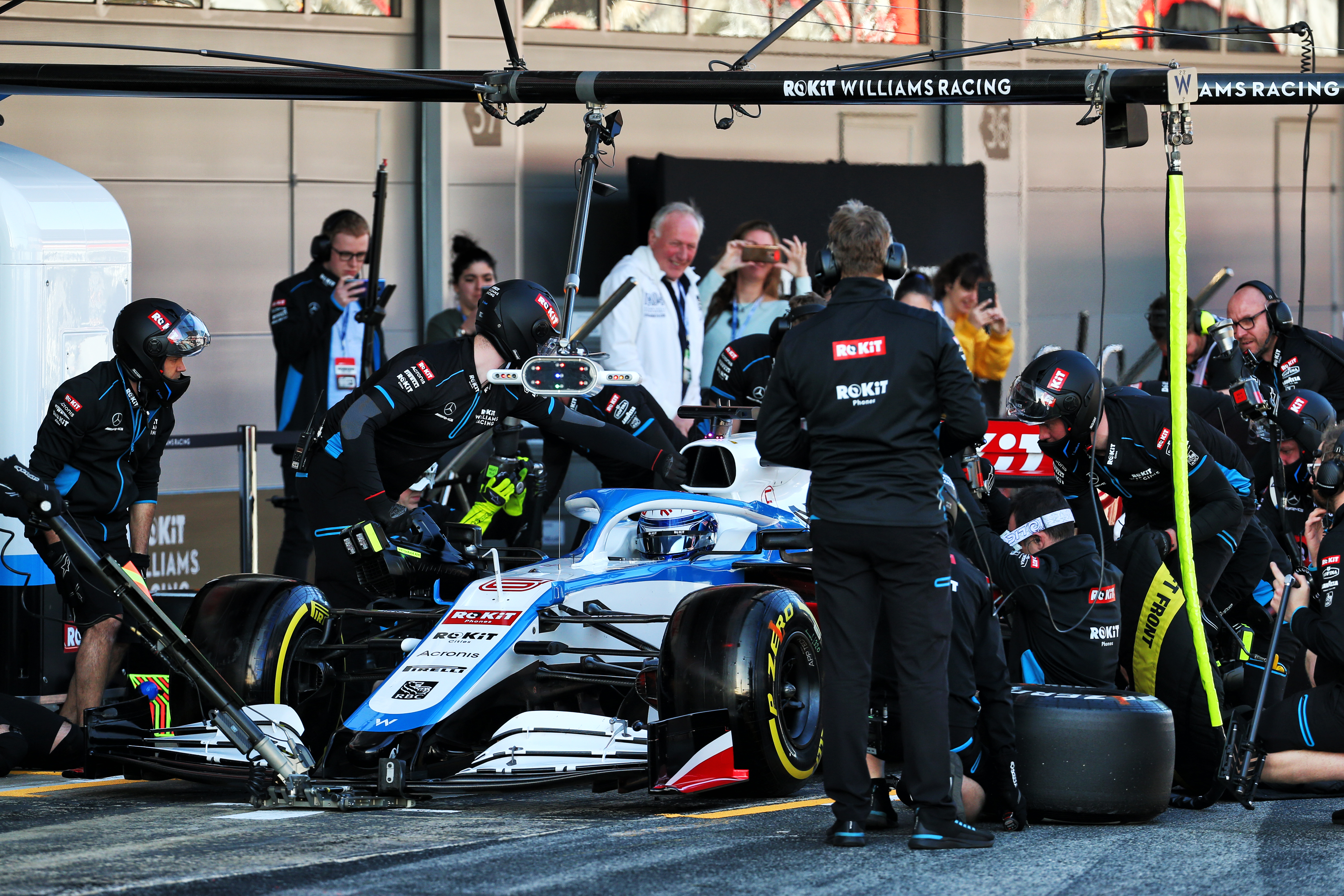 "It's the whole package," said Williams when asked if it was about facilities or a running budget. "We've invested in this team, mostly from a personnel perspective over the past two years. Formula 1 teams, you give them money to spend, and they'll spend it straightaway. You give it to engineers and they spend it even faster and they want even more. So yes, it's investment in order to ensure that we can compete successfully, so that obviously means investing in infrastructure.
"I don't necessarily believe that we need to invest in in personnel at a senior level. I think that we've got that, whether we need more people in the ranks below, that will be a question that we will look at but we have plans. I don't want to go into detail on them but that's what the investment will be used for."
Williams currently employs 670 people and has stressed it has made no job cuts as a result of the COVID-19 pandemic and does not have any planned in the face of the $145m cost cap. If it does need to restructure for the implementation of the cost cap, perhaps that will therefore be a task passed on to a new owner or part-owner given there will be costs associated to job cuts should they prove necessary.
What's clear is that with these rule changes, this is a big opportunity – perhaps even the last one – for Williams to strike out to recapture past glories. Or, at the very least, stabilise its business.
Claire Williams rails at the suggestion, but the team has been in decline. The first 21 years of the team yielded 103 wins and a combined total of 16 constructors' and drivers' titles – the next 22 years, just 11 wins (one in the last 15 seasons) and no titles. Despite some mini-revivals, such as the one at the start of the 1.6-litre V6 turbo hybrid era, this is undeniable.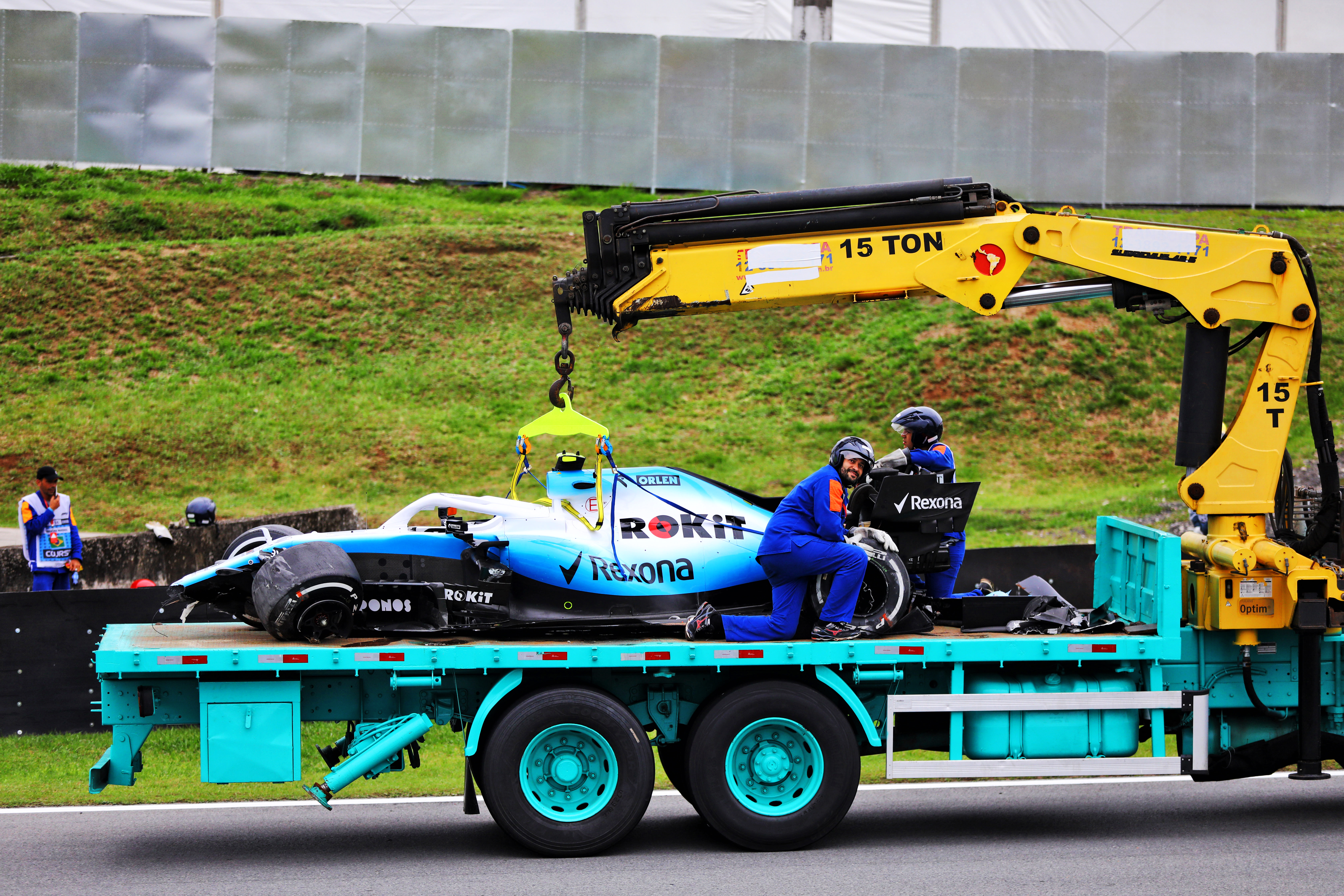 What is up for debate is whether or not it's a terminal decline. The willingness to seek new investment and potentially go as far as selling the whole company unquestionably reduces the chance of that worst-case scenario dramatically.
"I don't think we've been a long-term decline, we've had two bad years and any team can have two bad years," said Williams "It's what you do as a result of those two bad years [to] learn from your mistakes and pull yourself up. That's the work that we've been doing last year and into this year.
"Unfortunately, because we couldn't go racing this year, we couldn't show people that we've made progress. Prior to those two years, we'd had some quite considerable success in '14 and '15, finishing third and third, and then '16 and '17, finishing fifth and fifth. To say that Williams is in a long-term spiral of decline is probably slightly exaggerated or erroneous.
"But this is absolutely the [right] time because of our ambition – the ambition that we have to return this team back to where we all want it to be, where it's been in the past. It takes money and we need inward investment in order to achieve what we want to achieve.
"The sport hasn't been kind to us because of the various regulations that have come in, mostly because of the expenditure. Fortunately, now with these new regulations that's set to change to a degree. That is incredibly exciting.
"I sit here today, very genuinely, very confident about this team's future and our ability to succeed in our sport again, because the environment in which we can compete is changing. And the fact that we're now making this decision to source inward investment, in order to help us achieve everything that we want to help us fulfil all the plans that we've been putting into place and to drive us even further forward.
"It's absolutely the right day to be doing this in Williams's history."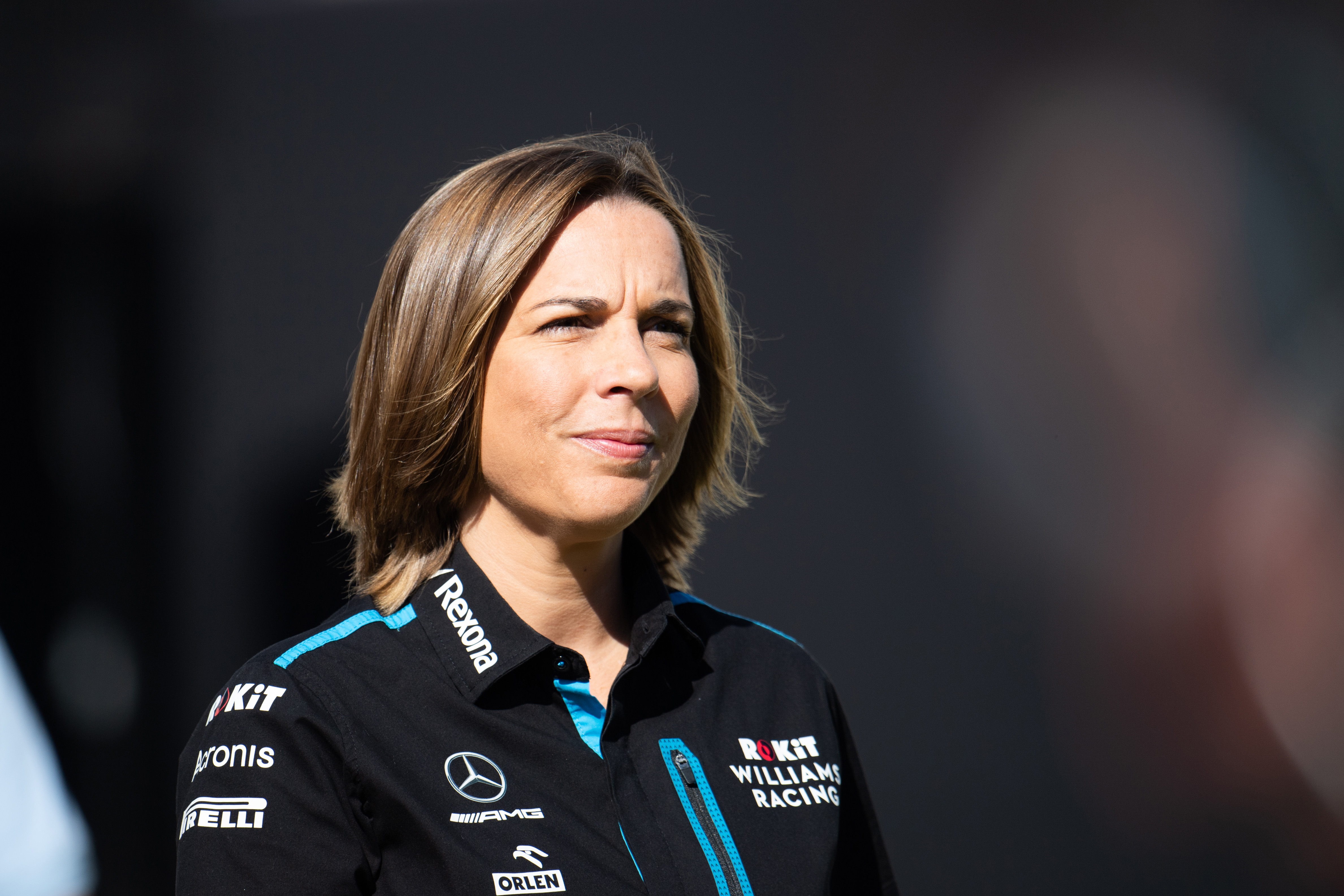 Williams is at least on the up, albeit from a devastating low. Last year was the worst since the team became a constructor in 1978, taking that 'honour' from the 2018 season. We only have pre-season testing to go on, but the evidence of that emphatically points to Williams being more competitive. That doesn't mean not last – although there were hopes ahead of the Australian Grand Prix of perhaps picking off Alfa Romeo – but at least it's a fighting, rather than distant, last at worst.
This is why it's not correct to conclude this process is exclusively the result of the COVID-19 pandemic. It's certainly a significant factor, perhaps it even accelerated the process given the pressure such economic strain puts particularly on businesses that might already have a few cracks showing, but given recent performances the team has been on a trajectory where it was inevitably going to face more tough financial decisions.
"There's no one key factor that's driven this decision and we've obviously taken steps over the past many months in order to ensure that we put Williams in the best possible position financially and therefore competitively," says Williams. "And it's a further step in this process. No one key factor can be attributable to this, there's a number of factors that has led us to the decision."
Williams has been through financial hardships before. Following the separation from works engine supplier BMW in 2005 – partly a consequence of an unwillingness to sell the team to the manufacturer, which instead acquired Sauber – there were serious problems. Parting company with BMW meant it lost title sponsor HP, leading to a period of financial retrenchment. It's easy to forget that, had that process not been handled well, Williams might not be around today.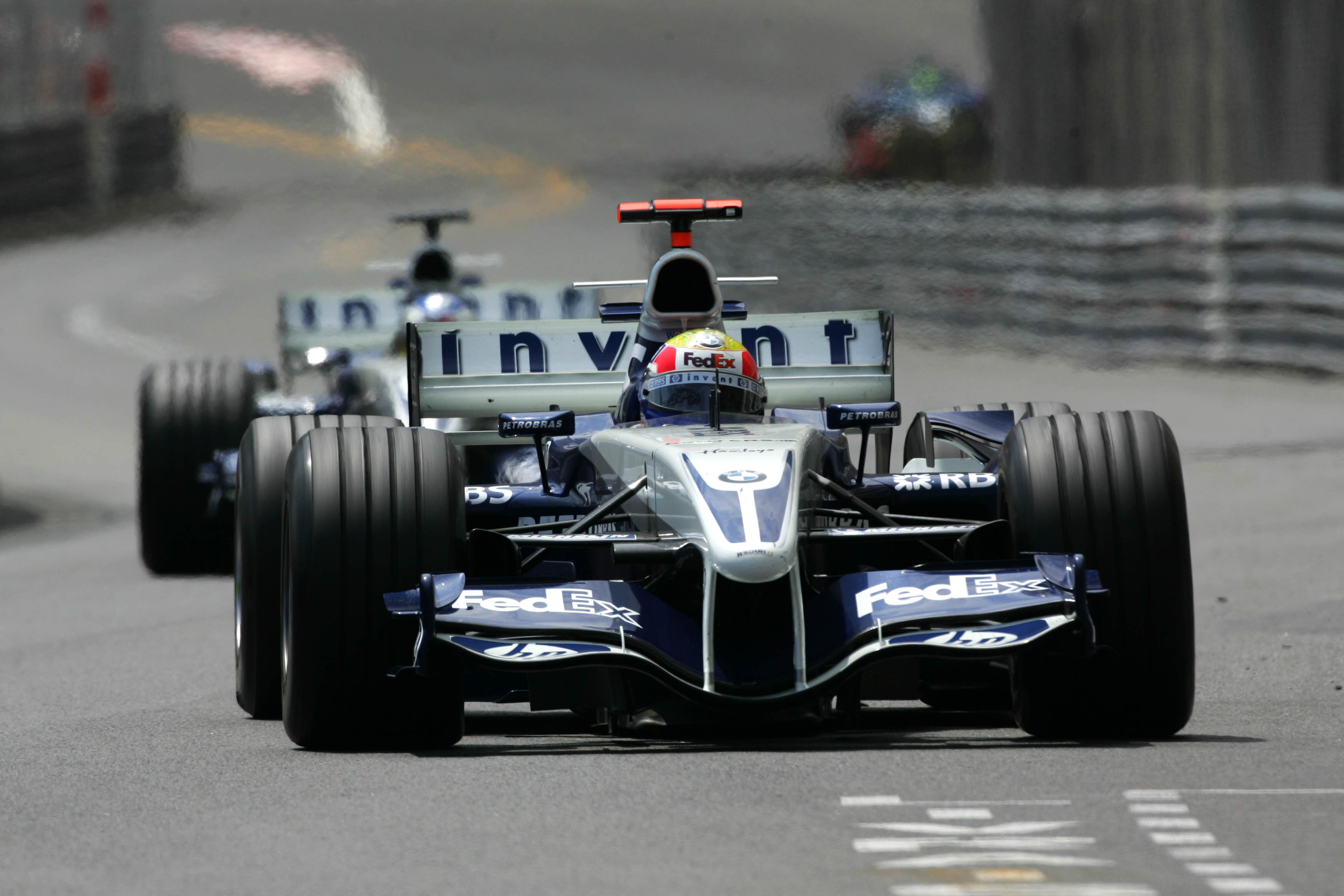 Difficult decisions had to be made, such as not paying for its Toyota engines thanks to taking up the option of running Kazuki Nakajima instead, as well as letting Nico Hulkenberg go in 2011 to take Pastor Maldonado and his PDVSA money. Then came the boost of 2014, twice finishing third in the constructors' championship with the help of Mercedes engines, a revival that was ultimately for naught given the team's underlying aerodynamic weaknesses that played a key role in its subsequent slide down the grid. Arguably, that weakness can be traced all the way back to the loss of Adrian Newey ahead of the 1997 season, with Williams subsequently losing ground in the aerodynamic arms race. Throughout, financial realities were evident – as proved by the decision to take Lance Stroll and his significant backing in 2017/18.
Williams recently restructured its debt through the taking out of two new loans and this strategic process appears to suggest that it had no choice but to seek more drastic ways to shore up the team's position. But what is clear is that this is not a sudden problem – it's the consequence of myriad factors, partly what the team has done and partly external influences it has no say in.
Claire Williams mentioned today that this was not a "desperation" measure. Some might portray it as a fire sale, but the reality is that the desperate move would have been a grim determination to hang on to control regardless of whether it's the right idea.
Instead, this is a pragmatic, practical move for Williams. It remains to be seen how it turns out, although given it has confirmed preliminary talks with interested parties and complied with the takeover requirements any limited company must adhere to, there must be every chance this process will lead to some big changes in the ownership of the team.
If the right owner is found, then far from being a failure it might just sow the seeds for Williams – whether or not it retains the name – to return to the big-time. The question now is exactly what will the outcome of this process, which is hoped to be known over the next three-to-four months, be and what form will Williams take for the next phase of its existence?
Perhaps today was the moment that Williams ceased to be about trying to recapture past, increasingly distant, glories and set its stall out to create new ones in a different form.
Listen to The Race F1 Podcast's episode covering the Williams team's recent decline
Listen to "The Decline of Williams" on Spreaker.