The Race columnist Jim Wright was employed by Williams Grand Prix Engineering between 1994 and 2006, holding senior commercial and marketing positions and serving on the management board from 2002 until his departure.
In the wake of last week's news that Williams is looking for major new investment or even a buyer for its Formula 1 team, Wright has been reflecting on how the company reached that point.
Locked-down in her home in Henley-upon-Thames, a frustratingly close 30 mins drive from her team's headquarters in Grove, Claire Williams settles down at her home desk, clicks on the Zoom app and prepares to set in motion what could be the most telling Formula 1 story of this… well, century, I suppose.
Faced with losses of almost £13million after a dreadful 2019 season, the worst in the illustrious team's history, Claire gave in to the inevitable and hoisted the 'for sale' sign above the hitherto Williams-family-owned Grove, Oxfordshire headquarters of the Williams F1 team.
Had egos not interfered, the Williams and BMW partnership could have rewritten modern F1 history
Inevitability often arrives shortly after desperation when things have been going wrong for some years and with all of the recent windfalls exhausted and valuable company assets sold off, there was nowhere left to turn for Claire.
Trying to trace and understand the inexorable decline of the Williams F1 team is both subjective and somewhat pointless – unfortunately the clock cannot be turned back – but there have been a number of interesting milestones this century that perhaps are worth examining in more detail and that point to where errors were made.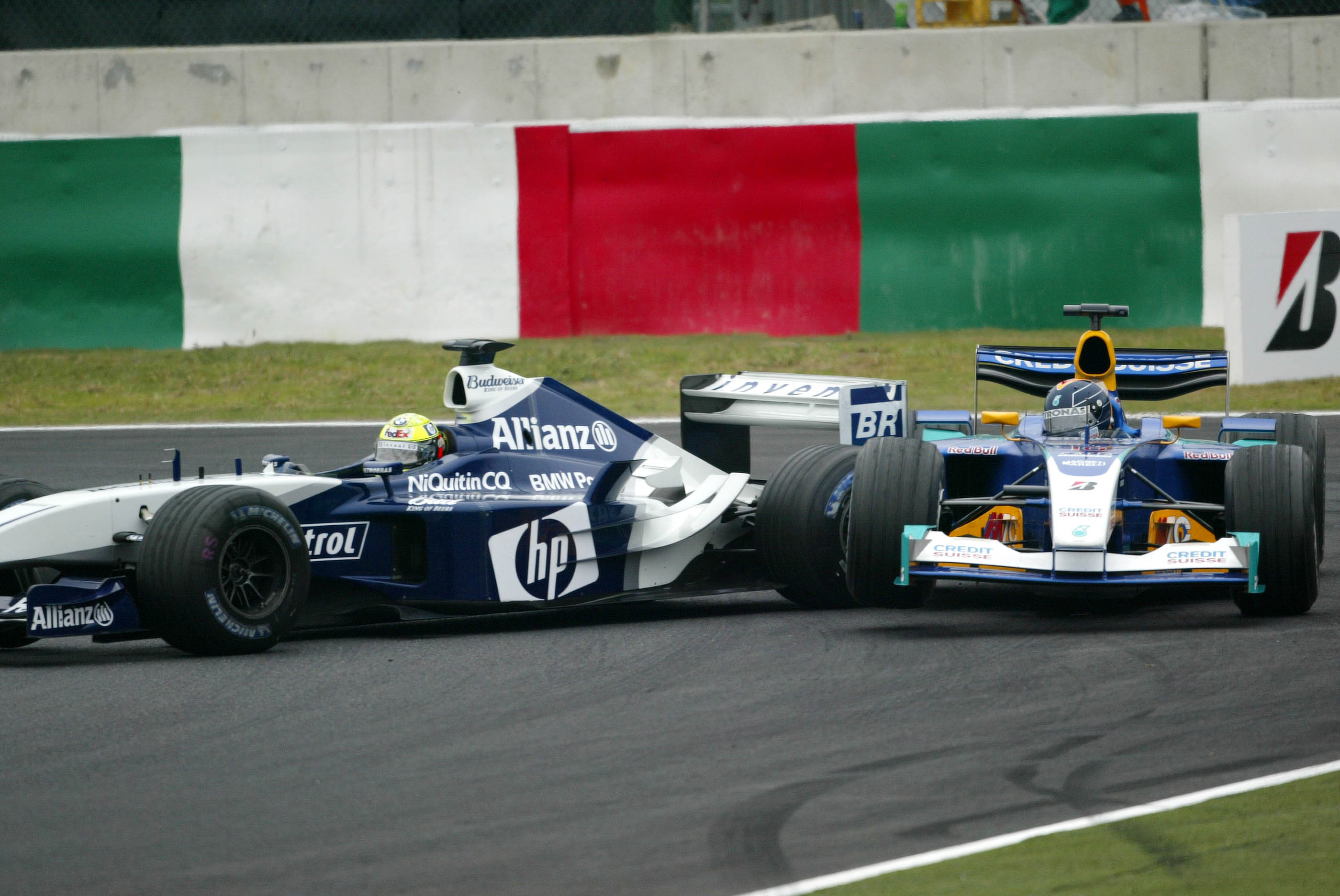 2003
Williams, in a fractious partnership with BMW, came agonisingly close to winning the F1 constructors' championship but for a disastrous Japanese Grand Prix when the mercurial Juan Pablo Montoya retired from a comfortable lead with a hydraulic failure and Ralf Schumacher had two incidents, handing Ferrari yet another crown. Two weeks earlier, Montoya's bid to beat Michael Schumacher to the drivers' title had ended in a clash with Rubens Barrichello in the United States GP.
Instead of regrouping with Williams for 2004 and working together to iron out the mistakes, BMW's motorsport chief Mario Theissen (erroneously) thought BMW could do better on its own and set out on a course to divorce Williams, purchase Sauber and commit to BMW's own team.
One BMW win in four streaky seasons of that project proved that Williams wasn't bad (BMW had 10 wins from its six seasons with Williams) and had egos not interfered, the Williams and BMW partnership could have rewritten modern F1 history.
Blame could be laid at the doors of Grove and Munich, but the ending of this partnership signalled the start of the end of Williams as an F1 superpower.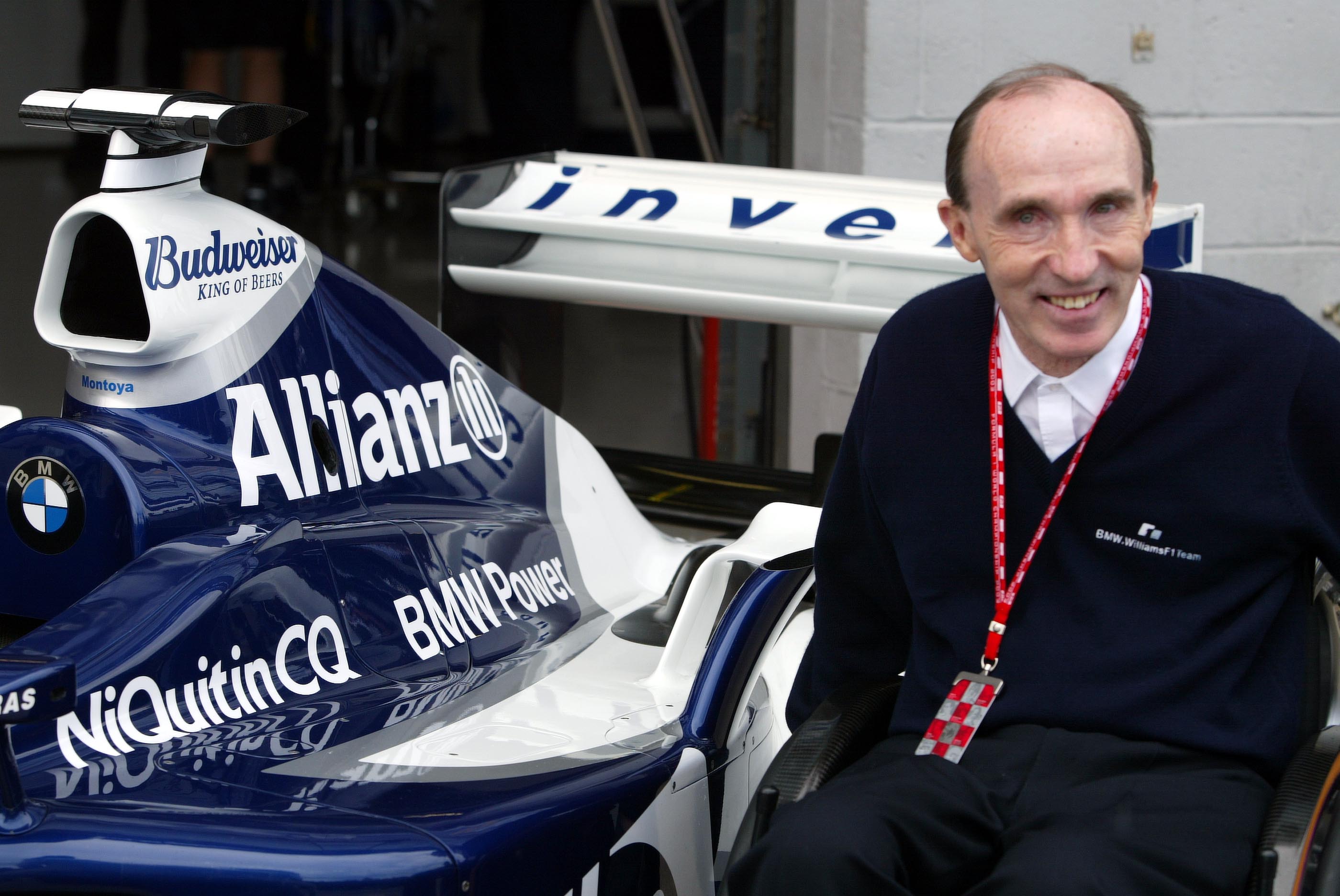 2004/5
Succession in any family-owned business is always a tricky subject and none more so than in an F1 team owned and operated by two of the biggest characters Formula 1 has ever had.
Towards the end of 2004, Patrick Head began to hand over the technical reins to the hard-working and confident Australian Sam Michael.
But crucially, while Michael had great operational knowledge of F1 there was an argument to say that his underlying technical ability – he was not a designer – was insufficient to lead a group of technically-savvy engineers schooled by Head's no-nonsense design-led approach to F1. Performances began to slip.
Team owner Frank Williams also started a succession plan in 2005 with an ill-conceived move to put Chris Chapple, the former Goldman Sachs and BP high-flyer, into the CEO position.
Chapple lasted barely more than two seasons, antagonised many good and loyal Williams lieutenants and made ill-conceived and bullish decisions (such as a Toyota customer engine with poor commercial terms and a compromised driver line-up). The slippery slope beckoned.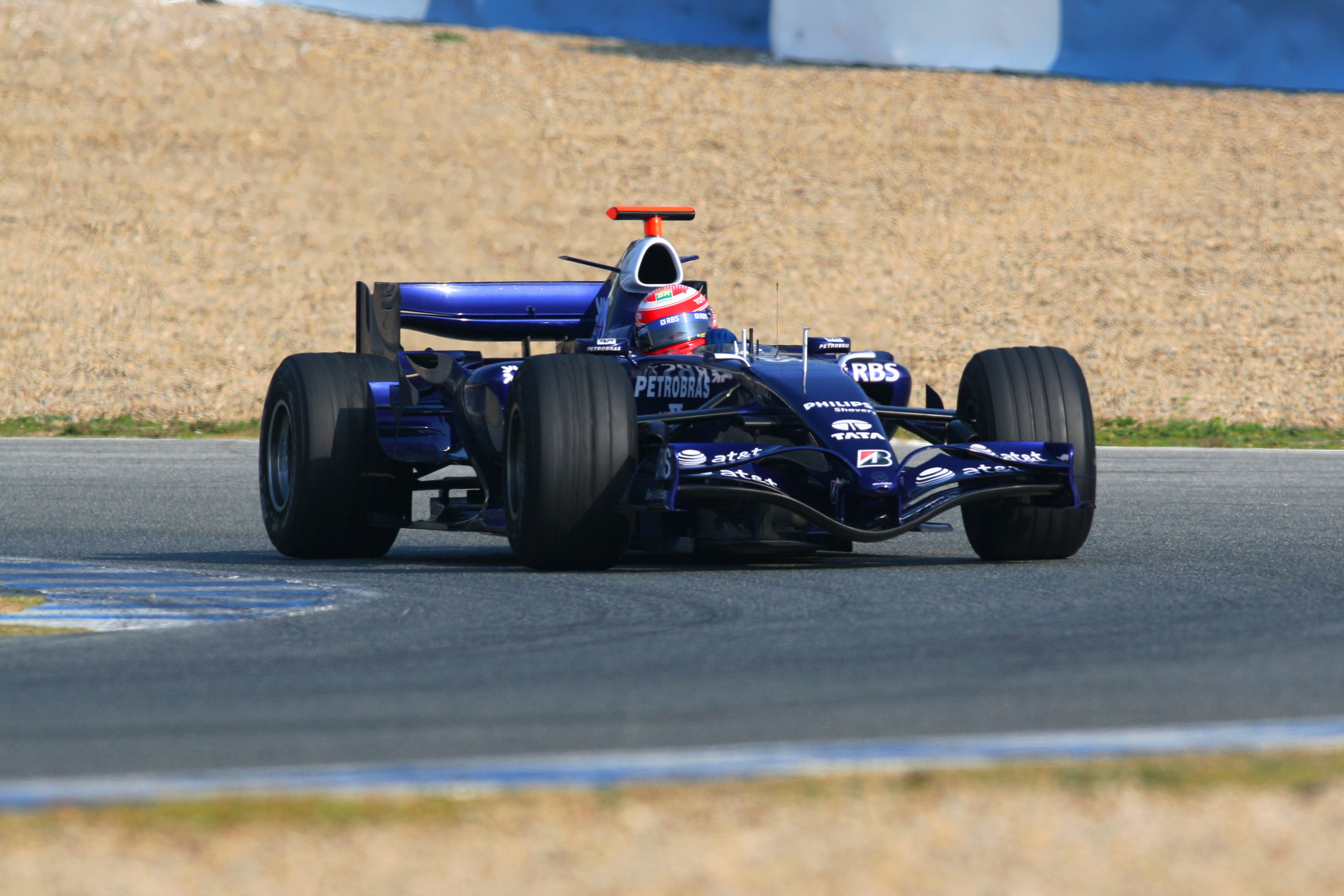 2010/11
The search for succession continued in 2010 with the appointment of former Rio Tinto executive Adam Parr as chief executive of Williams Grand Prix Holdings. And in a seminal moment for the Williams team, Parr made a partial listing of the Williams F1 organisation on the Frankfurt Stock Exchange, taking the still family-majority-owned team down a path of corporate compliance and investor transparency.
While Parr was undeniably smart, his demeanour did not sit well in the F1 paddock and in particular it is alleged that he got up the nose of Bernie Ecclestone to such an extent that one day Frank got a call from 'the Bernard' instructing him to get rid of Mr Parr. Williams and Parr did indeed split, and Williams again wanted for leadership and direction.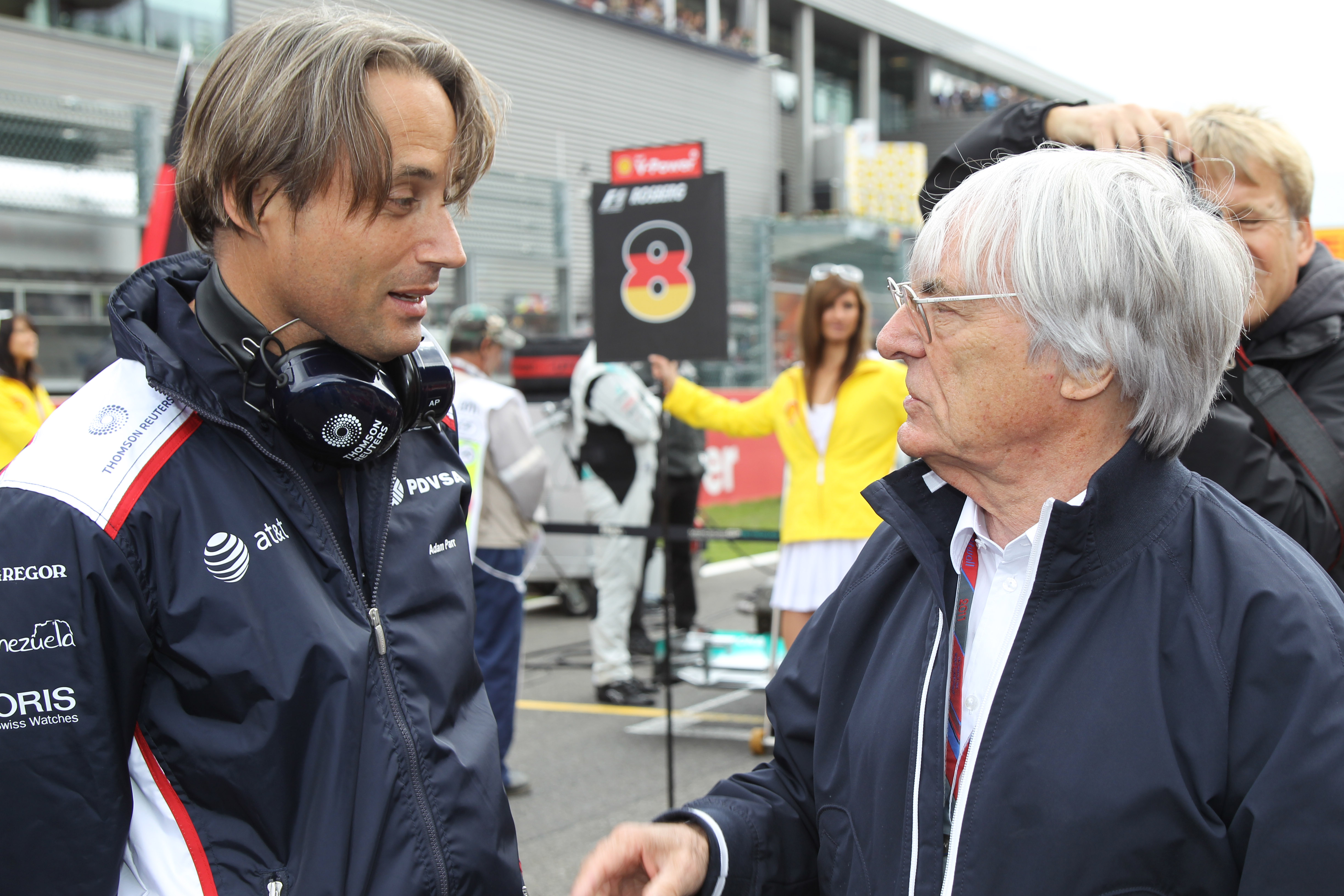 2012/13
Though Pastor Maldonado brought some hope to the Williams team with a well-judged and thoroughly deserved win at Barcelona in 2012, it proved to be a brief respite.
Frank stepped down from the board and, months later, his elder daughter Claire stepped up to take her place on the board – much to the chagrin of elder brother Jonathan.
Johnny, a quietly spoken man with an encyclopedic knowledge of motorsport and an eye for spotting driver talent, was passed over by Frank, and Claire began to take the reins. Jonathan was confined to heading up the Williams heritage part of business, far removed from the day-to-day running of the F1 team.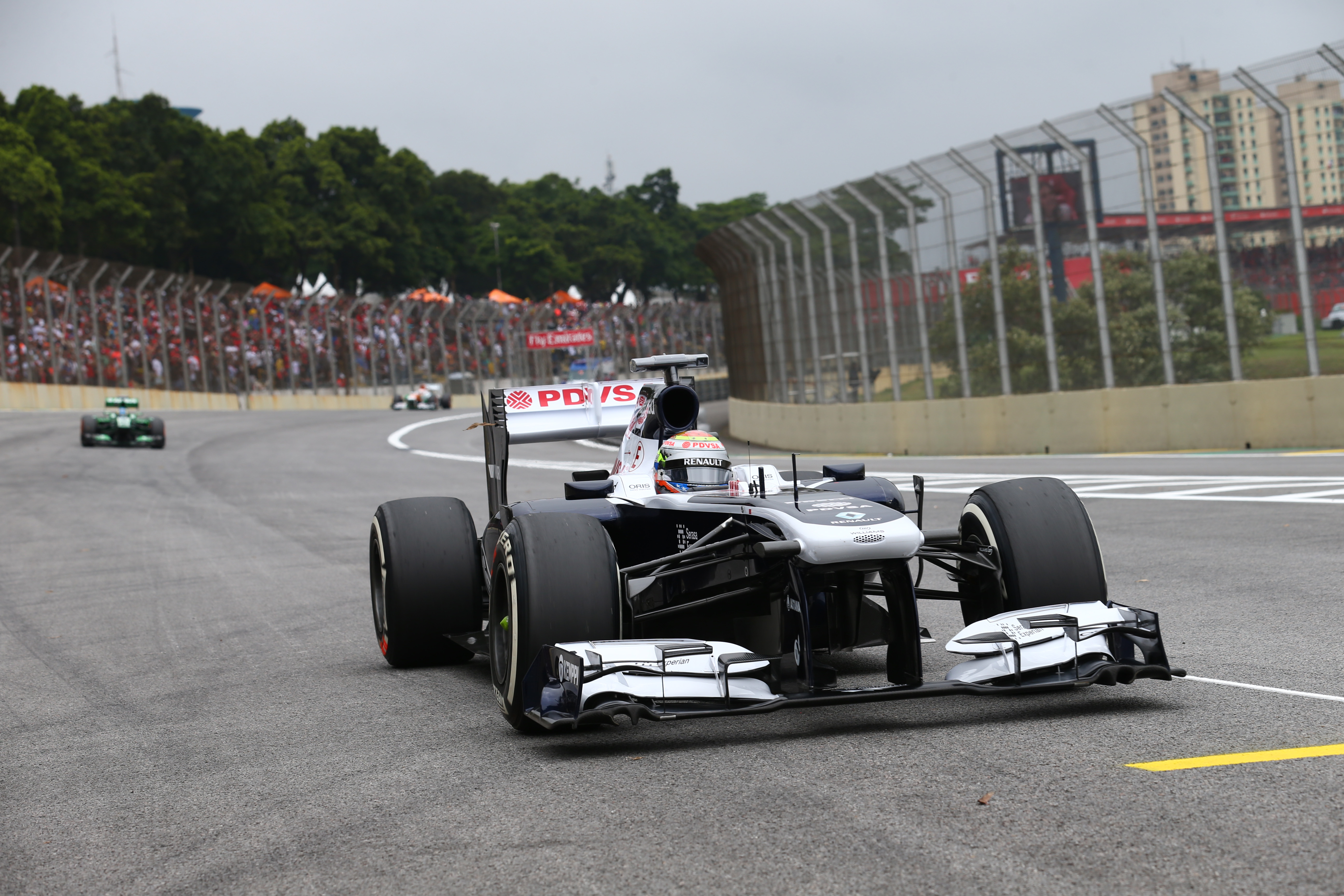 2015
With Claire presenting a very strong and affable public face of Williams to the media and new technical director Pat Symonds taking the team back to first engineering principles, results picked up and third places in the 2014 and '15 constructors' championships promised much.
The reality was different. Three frontrunning teams – Red Bull, McLaren and Lotus (nee Renault) – all massively underperformed in that period and the Mercedes-engined Williams flattered to deceive.
Symonds told the Williams board what was needed to become truly competitive but they either didn't understand the magnitude of the investment needed or they couldn't see a way to finance such a step up. Either way Symonds was soon gone and any hope of a turnaround disappeared.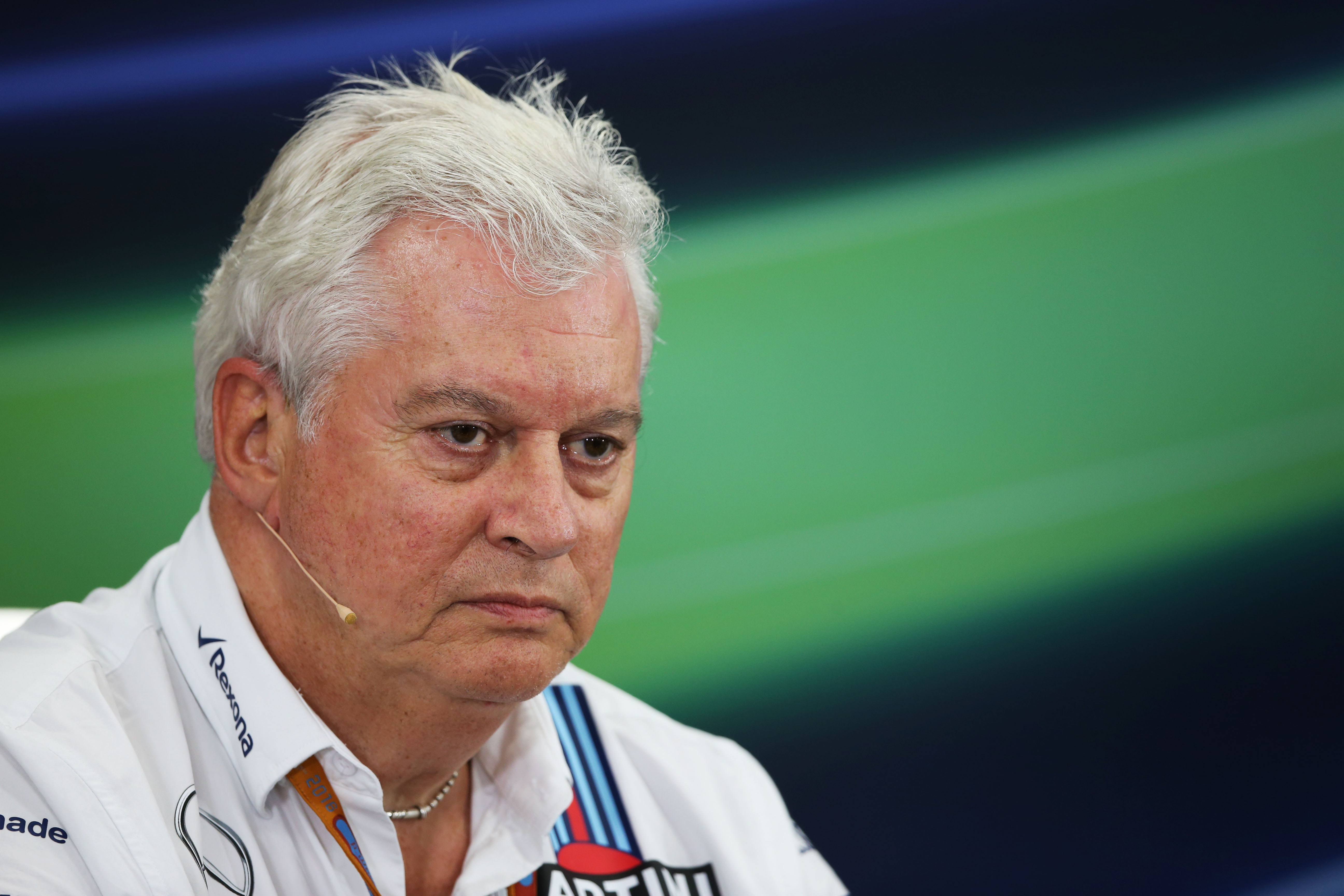 2017
The ill-advised appointment of Paddy Lowe as chief technical officer (and shareholder) proved to be disastrous and embarrassing for Claire Williams and the Williams family.
Former Jaguar man Mike O'Driscoll has done his best to keep the wolf from the door as Williams F1 CEO, but he is not a racer and he is not a motorsport-trained engineer and he has no track record commercially.
Acquiring Williams will not be for the faint-hearted with a quarter of a billion dollars required over the next three years at the very least
Therefore, despite trying hard, he and Claire lacked experience and knowledge in areas where Williams desperately needed strong direction.
There were also missed opportunities. Toto Wolff acquired a shareholding in 2009, became executive director in 2012 and then left Williams for Mercedes in 2013 and promptly delivered six consecutive double world championship titles. What did Wolff see at Williams that made him alter course?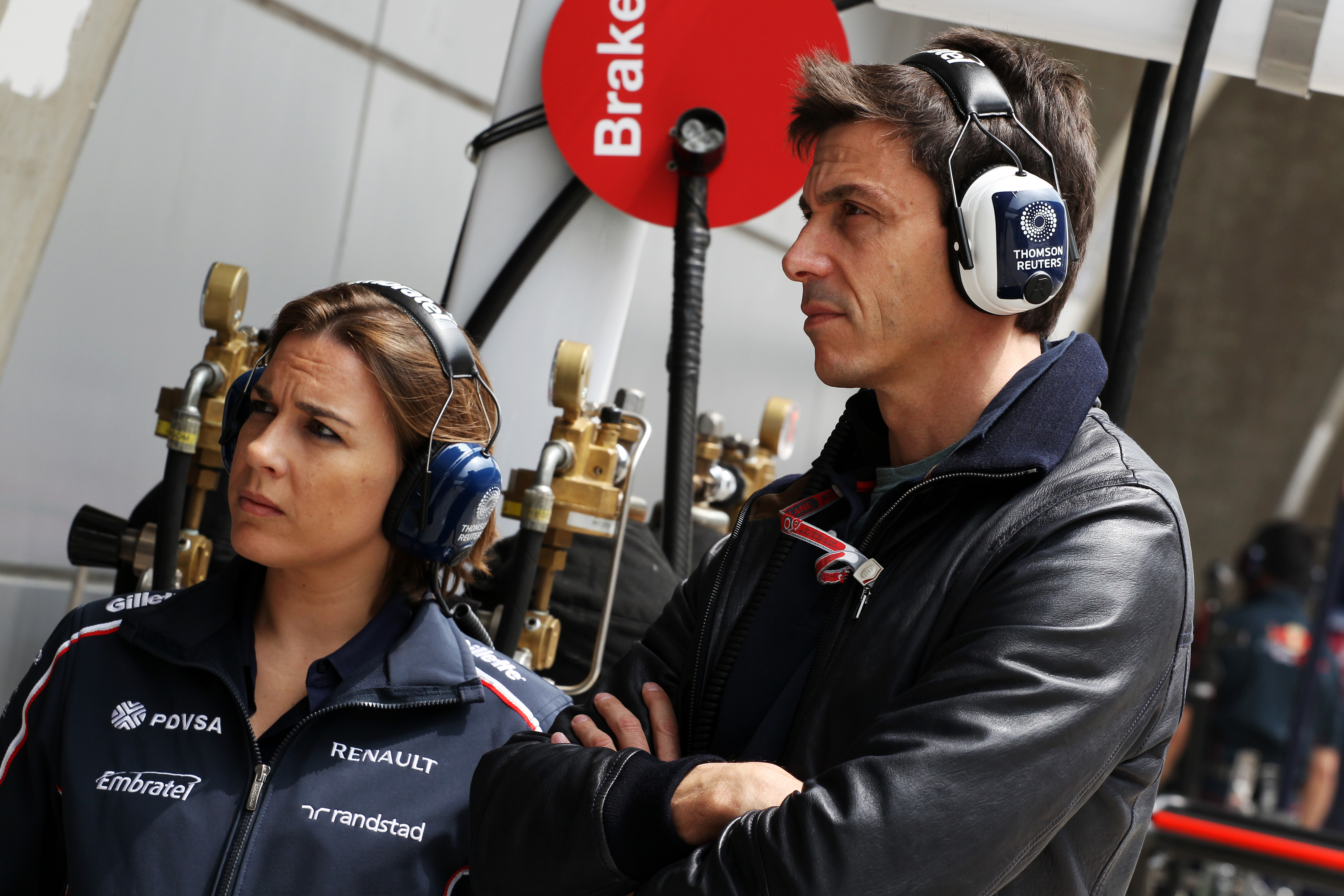 And then there was Lawrence Stroll. Stroll senior purchased a seat for son Lance with Williams in 2016, starting with an extensive testing programme before a full race seat through 2017 and '18.
He once told me that he made an offer to acquire a controlling interest in the Williams team in 2017 but this was rejected by O'Driscoll and Claire Williams. Stroll moved on to purchase the beleaguered Force India team in 2018, and has swiftly set on course for a bright future under the Aston Martin name.
Doubtless the present Williams regime is hoping that a white knight will arrive, deposit tonnes of dollars in the Williams F1 bank account and let the present management team get on with turning Williams around.
But let's face it, that is not going to happen – and why should it?
If – and it remains a big if – Williams is to be saved, then the new owners will want to bring in new management with a skillset in the vital technical, sporting and commercial areas and then set about what will be a long and painstaking process of turning Williams around.
My great fear is that no knight will arrive at the gates of Grove, either because the asking price is unrealistic or that, in a post-COVID world, there are no passionate F1 billionaires remaining with the wherewithal, time, patience and understanding to rescue and rebuild the Williams F1 team.
And notwithstanding the new budget cap and regulations that may provide Williams with an opportunity to catch up, acquiring Williams will not be for the faint-hearted with a quarter of a billion dollars required over the next three years at the very least.