Formula 1 wants to disrupt the status quo at venues that will host two grands prix in 2020 and has shown a willingness to think outside the box to make this happen.
The prime example is the failed bid to introduce a reverse-grid qualifying race on the second Saturday of a double-header, but could changing the track layout in places be a realistic alternative?
Ross Brawn has named the Bahrain "almost oval" layout, the Outer circuit, as an interesting option should the Sakhir venue host two races towards the end of the season.
This season is a unique challenge, one that will be largely held without fans trackside and therefore in need of offering an enhanced broadcast experience – after all, fans can't be expected to tune in to the same race seven days later.
With that in mind, here are six track layout changes F1 could deploy in 2020: including the prospect of deploying the trick in standalone events where circuits have the opportunity.
MIXING UP DOUBLE-HEADERS
Speeding up Shanghai
The Chinese Grand Prix was the first to fall off the calendar and now looks like a strong contender for a double-header.
While the Shanghai circuit is a good challenge, it's not the most visually striking setting and it tends to flip between chaotic, entertaining races and boring encounters.
The threat of rain is always a potential variable and the layout makes for a tough challenge on tyres, potentially mixing up strategies.
But two dry races at the track could be a very dull prospect, and one way to avoid that would be to utilise a different, slightly shorter layout employed by World Touring Cars – which can be seen in more detail along with Shanghai's other configurations here.
While this is a Grade 2 circuit and would need a new FIA homologation to make it worthy of F1, it would be a shake-up that speeds up the lap and presents a slightly different challenge.
This version of the track cuts out the run from the tight opening complex of corners down to the hairpin and then back up to the sweeping left-hander.
Instead, an S-bend follows a blast from the exit of Turn 3 and the circuit returns to the traditional Grand Prix course just after the fast left sweep.
It would cut out a potential overtaking spot – the place Daniel Ricciardo nailed Valtteri Bottas for victory in 2018 – but as an alternative option for a second race at the venue it's at least a noticeable change.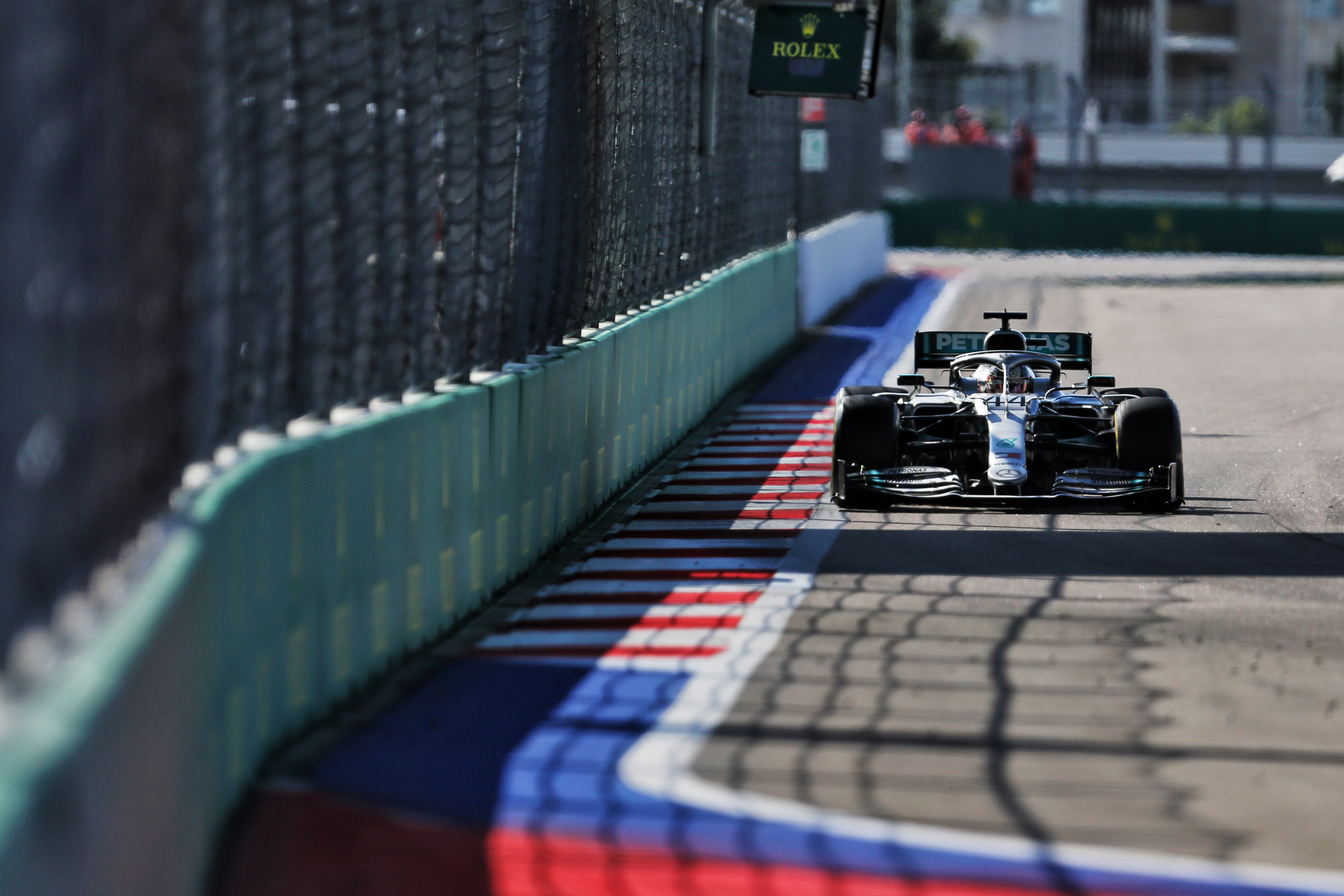 Reversing Sochi
"They should do it in reverse," said Lewis Hamilton. "Go backwards, so you have the slow section first and then the fast sections.
"I don't know if it'll make a difference. But otherwise they've got to change the track to make it more racing-like."
The 2018 Russian Grand Prix winner isn't anti-Sochi but he doesn't like the quality of racing it creates. None of us do. Hence his bold suggestion.
We've explained before why reversing a track from one weekend to the next is an impractical challenge. Not impossible, but highly improbable.
However, given Sochi is a candidate for a double-header, or at least open to the idea, there needs to be something different about it. One Russian Grand Prix risks being boring enough. A second is poor reward for fans' patience in waiting for this season to start.
Sochi bosses have been open to tweaks before, although this has been restricted to changing the profile of some corners or altering the asphalt so tyres degrade more.
If there's a willingness to reverse the layout, why not explore reversing it for both races?
That's at least more practical than just reversing it for race two. It would still be an intense, colossal effort over the next three months to get FIA approval but would be a different challenge and create something new.
If nothing else it would give us something to look forward to about the race, and show that the Russian event is one with fans' interest at heart – not just a pay-day for F1.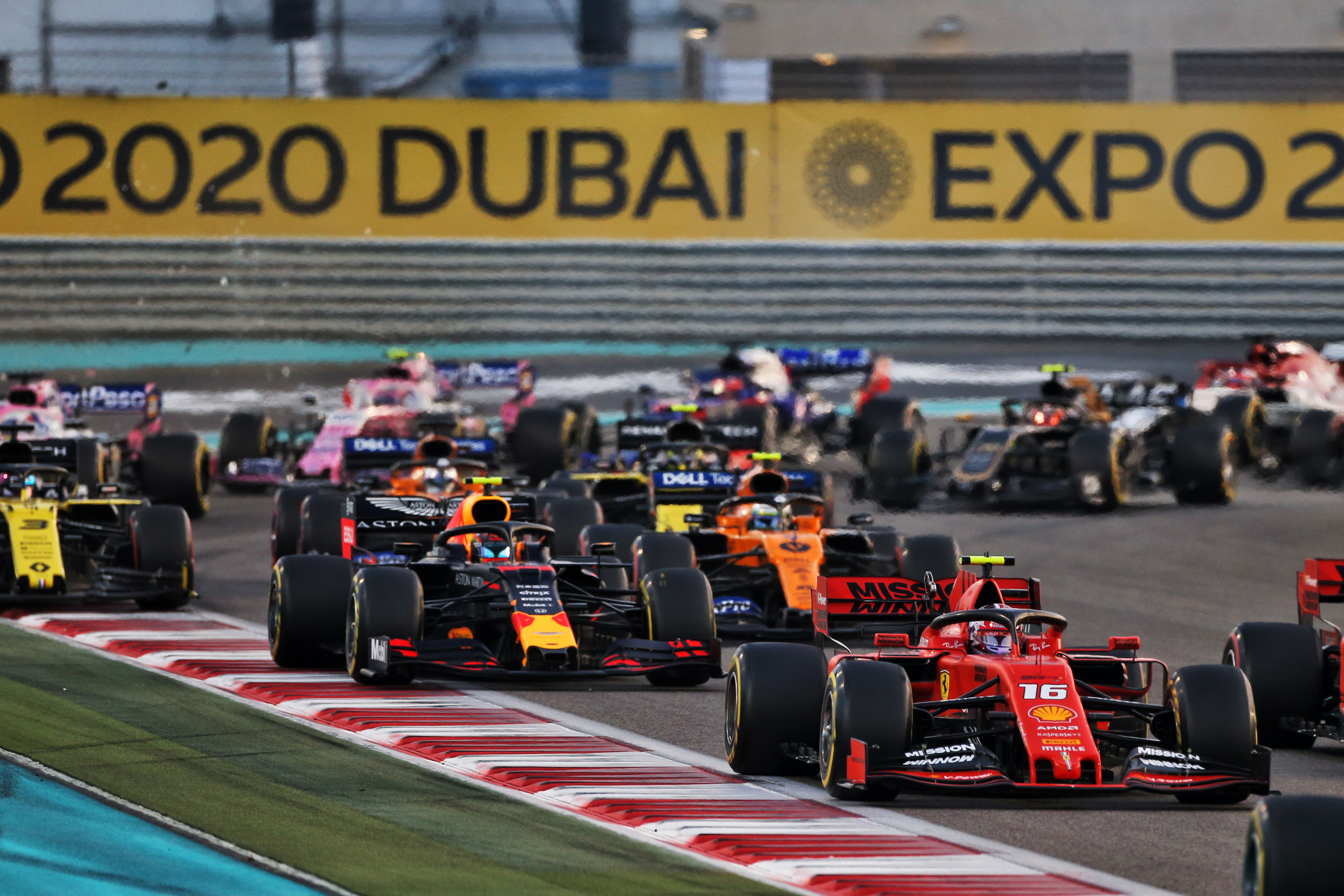 Abu Dhabi 'Corkscrew' circuit
On the subject of circuits that wouldn't be fair to watch two identical races at…
Abu Dhabi has a few things going for it as a season finale but it is not an entertaining race in the way Brazil has often been.
With that in mind, the prospect of a double-header there to finish the season is far from the most appealing prospect. Especially if the title's wrapped up.
Given the flexibility within the Abu Dhabi layout, hopefully there's something to be done.
The so-called 'Corkscrew' circuit (which can be seen in more detail here) is a layout that isn't Grade 1 but might be able to achieve that status if required. It cuts out the chicane and hairpin – two fiddly parts of the circuit that don't really offer much other than a traction zone leading onto the first of the back straights.
While it's true that it could reduce overtaking prospects down that first straight, that's not necessarily a given as the braking zone will still be fairly big.
And if it's the first of the two races, it would have an element of intrigue around how it would work anyway – before the full circuit takes over for the finale, and hopefully adds a bit more overtaking if it's missing.
Failing that, hold the first Abu Dhabi race in the day and have the softest compound tyres available. Maybe the tyres will degrade rapidly and mix things up.
At the very least it would be a visually different spectacle to ending the season in the dark, and being able to distinguish each part of the double-header from the other is an underrated element.
WORKING WITH WHAT F1'S ALREADY GOT
Monza without the second chicane
What if F1 didn't restrict changes to the races that will happen twice this year?
Italy's keen to have a second race, pushing Mugello with Imola also under consideration.
But if there was a second Monza event, or even a desire to make a standalone Italian Grand Prix more special, F1 should pursue a change that the circuit itself has been keen on: removing a chicane.
While it would be spectacular to see F1 cars tackle Curva Grande at full speed this would be a recipe for disaster, especially on the opening lap. So the Rettifilo chicane needs to stay.
Does the Roggia, though? That was considered the most likely of the three chicanes to be removed per the Italian governing body's idea a couple of years ago, creating an ultra-fast run from the Rettifilo all the way through to the first Lesmo.
As an idea, it has merit. As an idea for 2020 it will probably be unstuck.
In addition to probably being deemed unnecessary, given Monza has the potential for a good race anyway and that alone will be enough to celebrate a grand prix in a country hit badly by coronavirus, the main obstacles are likely time and money.
This was originally part of a €100million proposal to mark Monza's centenary in 2022.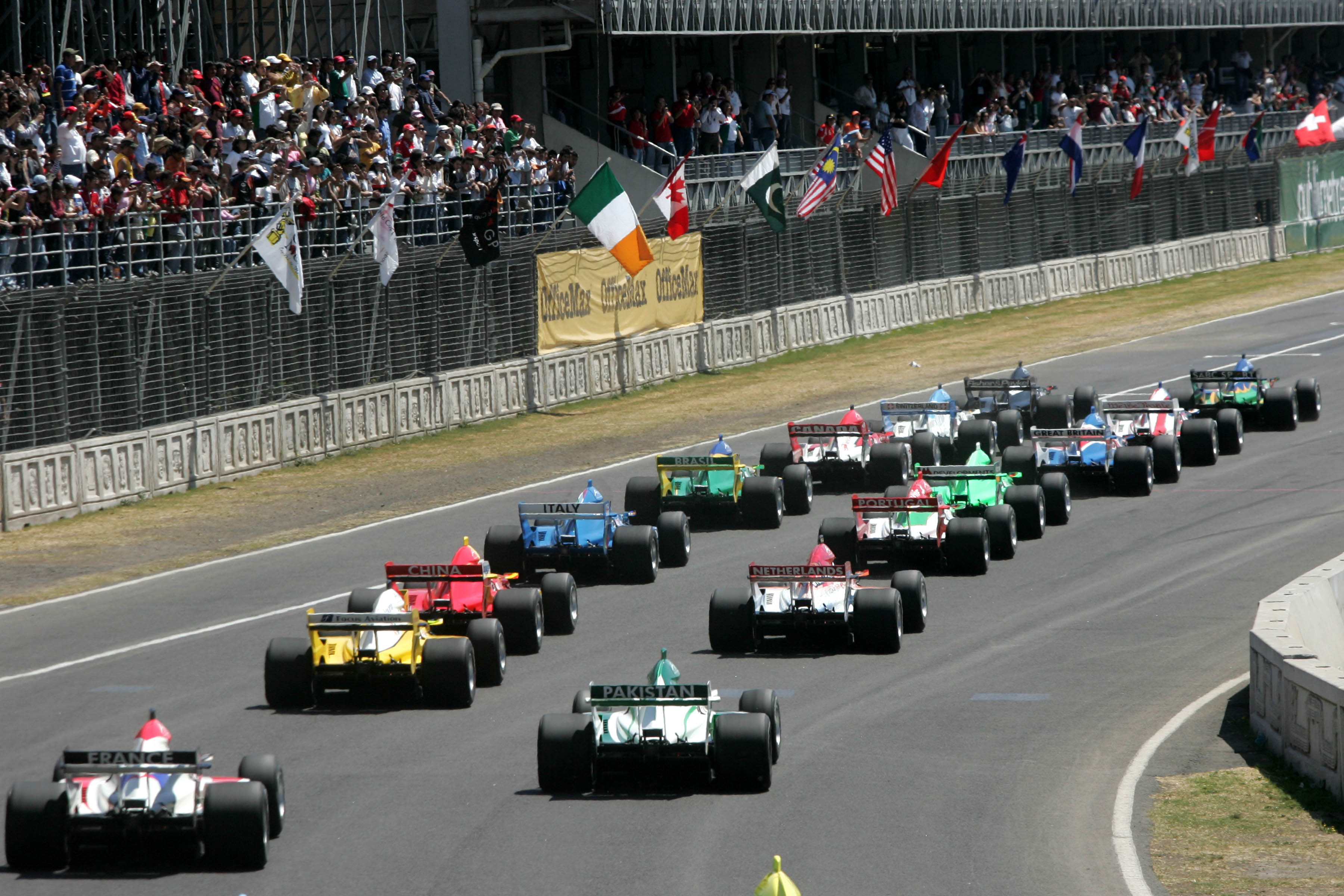 Mexico City with the 'real' Peraltada
The stadium section at the Autodromo Hermanos Rodriguez is one of the highlights of the season. But not if there are no fans in the Foro Sol.
Mexico City has been a great re-addition to the F1 calendar since 2015, partly because of the explosion of colour and excitement that it greets the paddock with.
If it has to run without fans, there's little point of the Mickey Mouse stadium section, which is stop-start and not even as interesting as Formula E's alternative.
To mix things up, F1 could use the lack of fans to do something it hasn't been able to do with the current layout: un-butcher the famous Peraltada corner.
In the F1 layout, the stadium section leads out to a tight right-hand final corner that opens up onto the start-finish straight – effectively the final part of the Peraltada.
With no fans to worry about, perhaps it could be arranged for F1 to omit the Foro Sol entirely and have a monster run towards a real Peraltada – which would undoubtedly be a cooler sight for fans watching on television.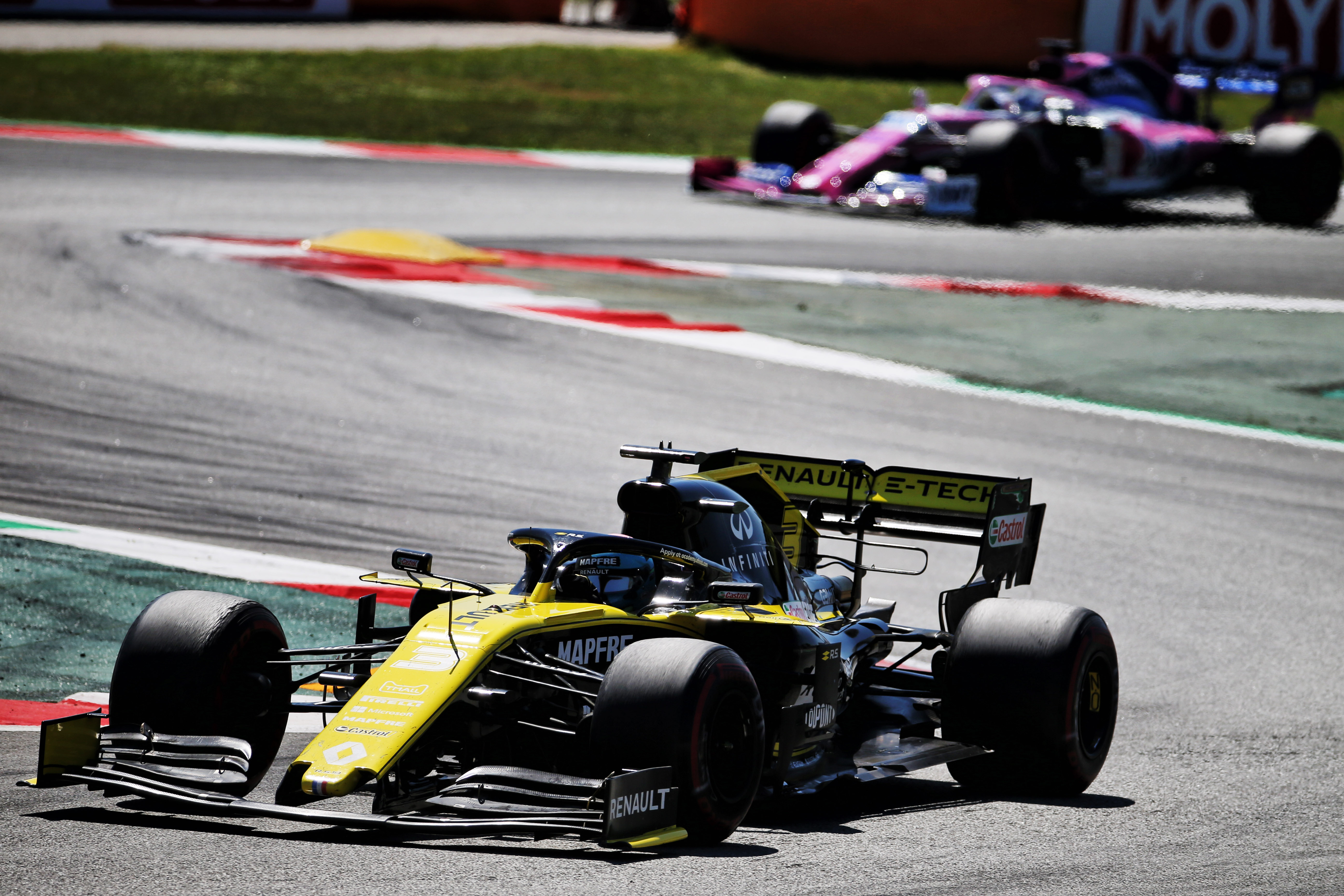 Barcelona with the old final two corners
A second grand prix in Spain hasn't been seriously mooted at all but that doesn't mean the existing product can't be improved.
When we asked readers for suggestions on alternate layouts and circuits, the 'old' Barcelona layout was quickly mentioned.
The penultimate fast right-hander at the end of the lap was replaced for F1 in 2007, with a tight right leading into a chicane. Depending on who you ask, this was either done for safety reasons, to add a potential overtaking spot, or both.
It certainly hasn't added an overtaking spot. Or at least one that can be used regularly. There is an argument to be made that it helps boost the importance of the run onto the start-finish straight and therefore increases the chance of a DRS-assisted pass into Turn 1.
Great, what fun…
Barcelona is a high-speed challenge not known for overtaking. A move to make it even tougher on drivers and heighten the qualifying spectacle would be welcome – especially as the fast right-hander would take its toll during a hot grand prix.