The intense burst of races that will start the 2020 Formula 1 season presents "a real headache" for Mercedes to ensure it has enough parts to avoid a spares shortage.
Two triple-headers in seven weeks will form the basis of a packed European schedule that is set to kickstart the delayed F1 season at the beginning of July.
Back-to-back races in Austria will be followed by the Hungarian Grand Prix, then a weekend off before two races in a row at Silverstone and a trip to Spain.
Another free weekend will separate that from races in Belgium and Italy, with even more European races potentially tacked onto the end – either another race in Italy, forming a third triple-header, or another gap and then two races in Germany.
Whatever the final outcome, F1 teams face an unprecedented run of races, and even Mercedes – a six-time double world champion team not usually associated with issues like spare parts – is aware of the "unique challenges" that it poses.
"If you have two races, you'll go to a race and have some spare parts," chief operating officer Rob Thomas said in an in-house Mercedes video.
"If you have an issue in the first race you can normally manage the second race because you've got your spares.
"Add a third race to that, and all of a sudden you've run out of spares for the third race.
"This presents a real headache for the factory in how we make sure the guys at the circuit have enough parts."
Thomas says Mercedes is taking stock of its spare parts and working out what the best way forward is.
Rather than simply stockpile components, Mercedes is likely to partially-build parts that can be quickly finished if or when they are needed.
"We can look to have lots of spares but it's really expensive and we don't want to be wasteful, we need to be efficient," he explained. "So, it's a bit of a judgement call.
"What we'll look to do is [identify] what part generally would get damaged or worn in the race and make sure we've got them at a point in their manufacturing where we can turn them around quickly.
"We'll half-make them or three-quarter make them depending on what the parts are and react when it comes to it.
"Our factory is built around speed and flexibility and making sure we can react.
"The fortunate thing is we're used to doing this, so if we get an issue we can generally turn things around in very quick time."
Mercedes has also pulled forward maintenance of dyno equipment, workshop tools and IT infrastructure to make sure its key systems are "robust and working" through the run of races as the team is going to be busy in that period.
"We know we're going to be flat out for the next six months," said Thomas.
"Making sure these systems are in the prime condition in readiness for that is really important."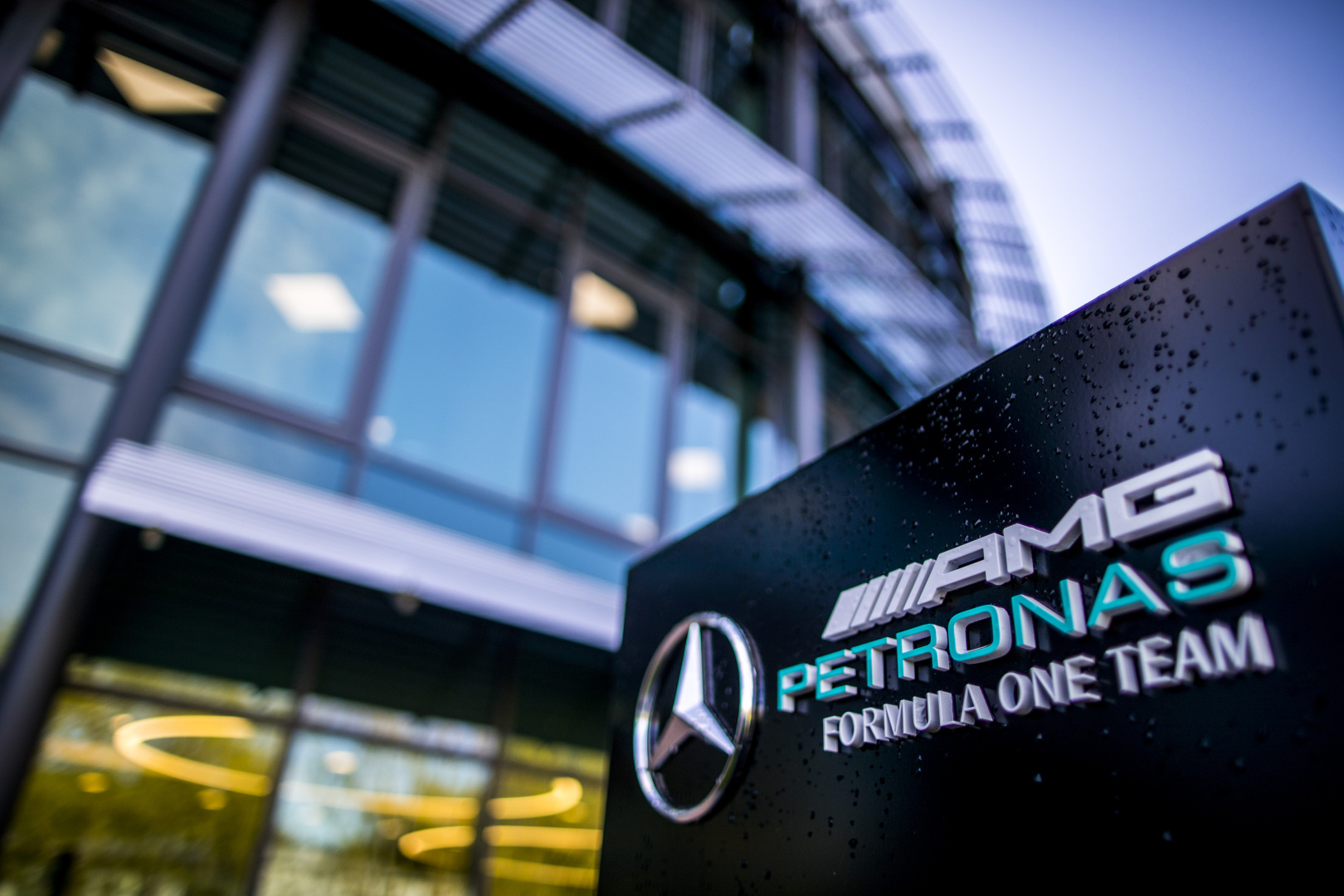 F1 teams have returned to work at their factories this month after spending most of the time since the cancelled Australian Grand Prix adhering to national coronavirus lockdown restrictions and F1's own shutdown, which was brought forward and extended as an emergency cost-saving measure.
Mercedes normally spends the months leading up to the August shutdown preparing for the change in activity and doing preventative maintenance, but on this occasion had to adapt within a week.
Thomas admits that means the team was "not really ready for it" but the enduring nature of the shutdown, which lasted nine weeks, meant its "disaster recovery team" was able to get on top of a situation in which a peak of 450 people worked remotely, compared to a usual maximum of around 70.
The renamed "coronavirus taskforce" met twice a week and relayed key information to staff, before adapting Mercedes' Brackley and Brixworth facilities to be ready for the return of more staff, using the UK's government's guidelines as the "bare minimum" for its own practices.
This includes extensive signage and anti-viral wipes around workstations, with measures put in place in combination with Mercedes' High Performance Powertrains division and ideas from each site being implemented at the other as well.
Staff responsible for hands-on work are back at the factory but others who can do their jobs remotely, like designers, have remained at home.
Those able to work in the factory have been given information on how to return safely, asked not to come to work if they feel unwell, and get their temperature checked on arrival by new scanners deployed at four points in the factory.
Personnel still working at home will be re-integrated in a "controlled" way once Mercedes is confident the factory can facilitate a higher level of attendance.