A Fernando Alonso Formula 1 comeback would be a surprise because he can only return with a midfield team where motivation would be difficult, reckons Mark Webber.
Two-time world champion Alonso has been linked with a third stint at Renault from 2021, following the news Daniel Ricciardo will leave the French manufacturer's team to join McLaren.
Alonso left F1 at the end of 2018 after growing frustrated at McLaren's lack of form and the consistent domination of Mercedes, Ferrari and Red Bull.
Ex-Red Bull driver Webber, who had a close relationship with Alonso during their time in F1 together, believes the situation facing Alonso is the same that he walked away from and says he would be surprised if the 38-year-old returned.
"We know Fernando is extraordinary, had an insane career," said Webber in the latest F1 Nation podcast.
"He's not at his peak anymore, it will be harder for him to do what he did in the past.
"A Fernando at 9 out of 10 is clearly still good for someone to have. But Alonso is a serial winner and [being stuck in] mid-pack is what he left F1 for.
"He was determined to say that 'if I can't fight the podiums then I don't want to be in Formula 1', that was the last message we had.
"I don't see an opportunity for podiums for him in terms of a team that can do that for him."
Alonso's former McLaren team boss Zak Brown has doubted Renault will interest Alonso because he doubts he "has the appetite to be on a three-year journey".
According to manager Flavio Briatore, Alonso is "motivated" for an F1 return – but Webber believes he needs more than is on offer.
"He's a racer, he's missing it a lot, but what's the focus? Is he going to be loyal to a new regime and sign a two- or three year-contract? Is it just for one [year], and four months in and then the team is looking for someone else? So, what's the point?
"I'm not saying he couldn't, but it would be very, very challenging for him to stay motivated for two years, in the middle of the field."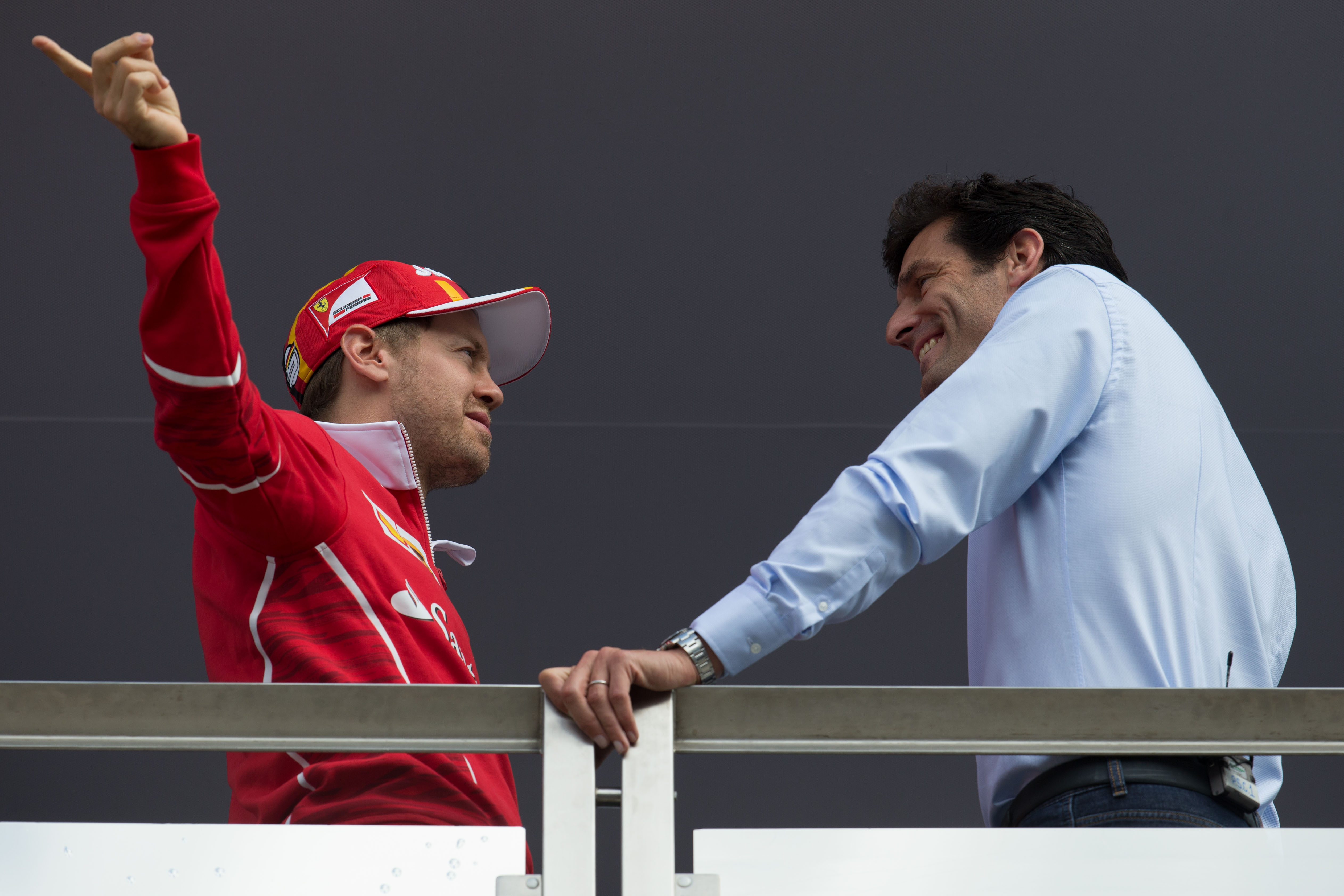 Webber also reiterated his belief that motivation is behind Sebastian Vettel's Ferrari exit.
Four-time world champion Vettel will leave Ferrari at the end of 2020, replaced by Carlos Sainz Jr – the move that has led Ricciardo to McLaren and created a space potentially for Alonso at Renault.
Webber has said before that Vettel's partnership with Ferrari "wore him out" because of struggle to influence the culture of the Italian team.
But he insisted Ferrari will lose out by not having Vettel in the team, especially at his peak.
"People think I'm biased towards Sebastian," said Webber, team-mate to Vettel for five years at Red Bull.
"Yes, he's had some challenging times at Ferrari, no question about it.
"I think they will miss him. I still think I'll miss that experience.
"Charles Leclerc is absolutely world-class, great for Formula 1, good-looking rooster, languages flying around, brilliant with that, great for the camera. He's brilliant.
"He can't get a country behind him obviously with the Monegasques. If he'd been Italian or Spanish it would have encapsulated it.
"Short-term they'll miss some of his [Vettel's] experience and vision – a good Seb, a motivated Seb. But he's clearly not getting out of bed now motivated to drive a red car and that's an issue."