Mark Webber says former team-mate Sebastian Vettel's partnership with Ferrari "wore him out" because of struggle to influence the culture of the Italian team.
Webber partnered Vettel at Red Bull from 2009-2013, challenging him for the 2010 world championship, and in the latest edition of Mark Gallagher's At The Controls podcast suggests the struggle to shape the Italian team's culture the way he wanted it to was at the heart of the problems.
Webber, who won nine races during his 12 seasons in Formula 1, believes this and the rise of Leclerc led to a loss of confidence for Vettel.
"All the opportunities are in Leclerc's corner right now in terms of him being the next favourite one at Ferrari," said Webber.
"Yes, Sebastian has done his best with what he could to set the team up and have it in a position to win a world championship in the last few years [but] it hasn't happened.
"So I think his confidence has been very much rattled with the lack of penetration that he was able to have with the Italian culture.
"That's a big thing.
"There's a sort of Germanic way of going about things, borderline robotic as we know they are. The English, Aussies, Kiwis, South Africans are somewhere in the middle and then you've got the [Italians] at the other end.
"So that marriage I just think really wore him out. You can see he doesn't look his age right now, I've told him that several times.
"But he's had a good run at it, a hard run at it, but I think he's just worn down. And maybe he knows more about the car than we do. But anyway, he might have a year off, who knows?
"I think he doesn't feel he can get out of bed with a spring in his step driving for a red car right now and as obviously an athlete that's a problem."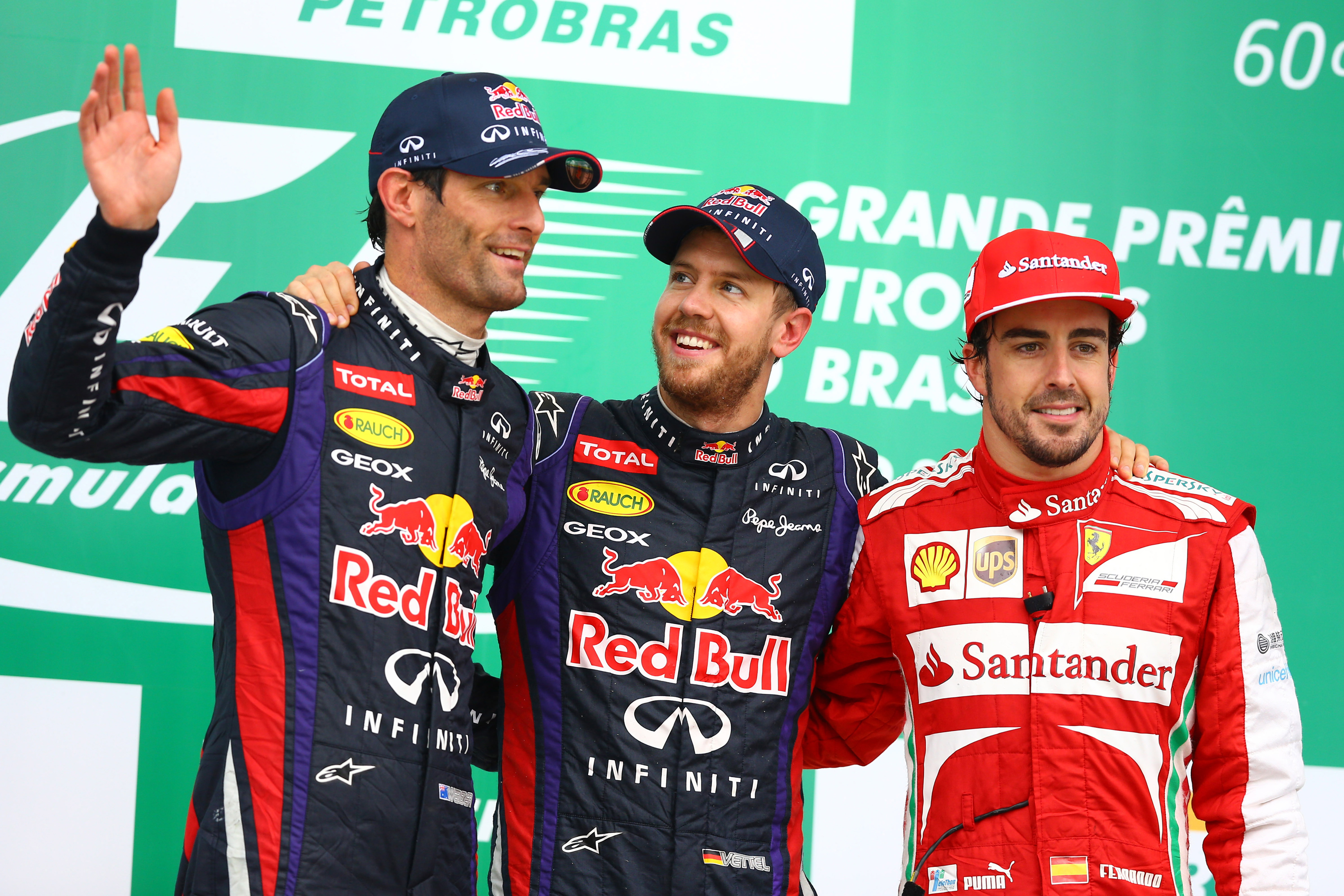 Webber believes it's unlikely Vettel would be willing to drop into F1's midfield even if he does want to continue to race in F1.
Mercedes team principal Toto Wolff has not ruled out signing him but characterised Vettel only as a fallback option, while Red Bull team principal has described a reunion with the German as "enormously unlikely".
With a place at a top team unlikely Webber doubts Vettel would want to drop into a midfield team like Renault.
"I don't know where he can go, I really don't," said Webber when asked about Vettel's future.
"Most of his career he's been sniffing around podiums, apart from the first year at Toro Rosso, which he still won a race in that first year.
"I don't see him at Renault at all. I see him letting it flush out off the back of '21 and then maybe has a bit of a look at coming back.
"His age is super young to stop, but because he did start early, the trophy cabinet's handy. I wouldn't be surprised if he stops, but I really hope he doesn't."