Silverstone is aiming for a "festival feel" for the second race of its Formula 1 double-header in 2020 despite it being held behind closed doors.
While Silverstone's first race on August 2 will run as the British Grand Prix, the second on August 9 has been given the title 70th Anniversary Grand Prix as one of two double-header events in the first part of the F1 calendar that was recently announced.
Although the COVID-19 pandemic means there will be no crowd and plans for a parade of great cars have been shelved, Silverstone managing director Stuart Pringle told BBC Radio 5 Live that it is still making an effort to create a big-event feel by capitalising on the heritage of the circuit.
"The fact that we've got this heritage gives us something to get stuck into," said Pringle.
"There's some fantastic footage and there are some memorable moments.
"It's a great pity that the wonderful parade of cars that we had planned for the fans to see, we won't be able to show this year.
"Actually, I'm pretty keen to show them on the 71st anniversary when everybody's back next year because I don't think we need to be a slave to history.
"But Silverstone more than played its parts in the championship over the years and we've got some key bits to celebrate. I think we will get a festival feel.
"I've been speaking to the broadcasters and they're really keen to get stuck in.
"We've got a wonderful new museum at Silverstone – The Silverstone Experience – and it's got a fantastic archive so we've got access to all of the bits and pieces in there.
"We've got many cars on display and hopefully the coronavirus situation allows that museums will be able to open in this country before too long, and fans who are not able to attend the Grand Prix will this summer be able to go and soak up some Silverstone history by going to our museum.
"It's nice to have a theme, and we're lucky to have heritage at Silverstone that we can have this thing around."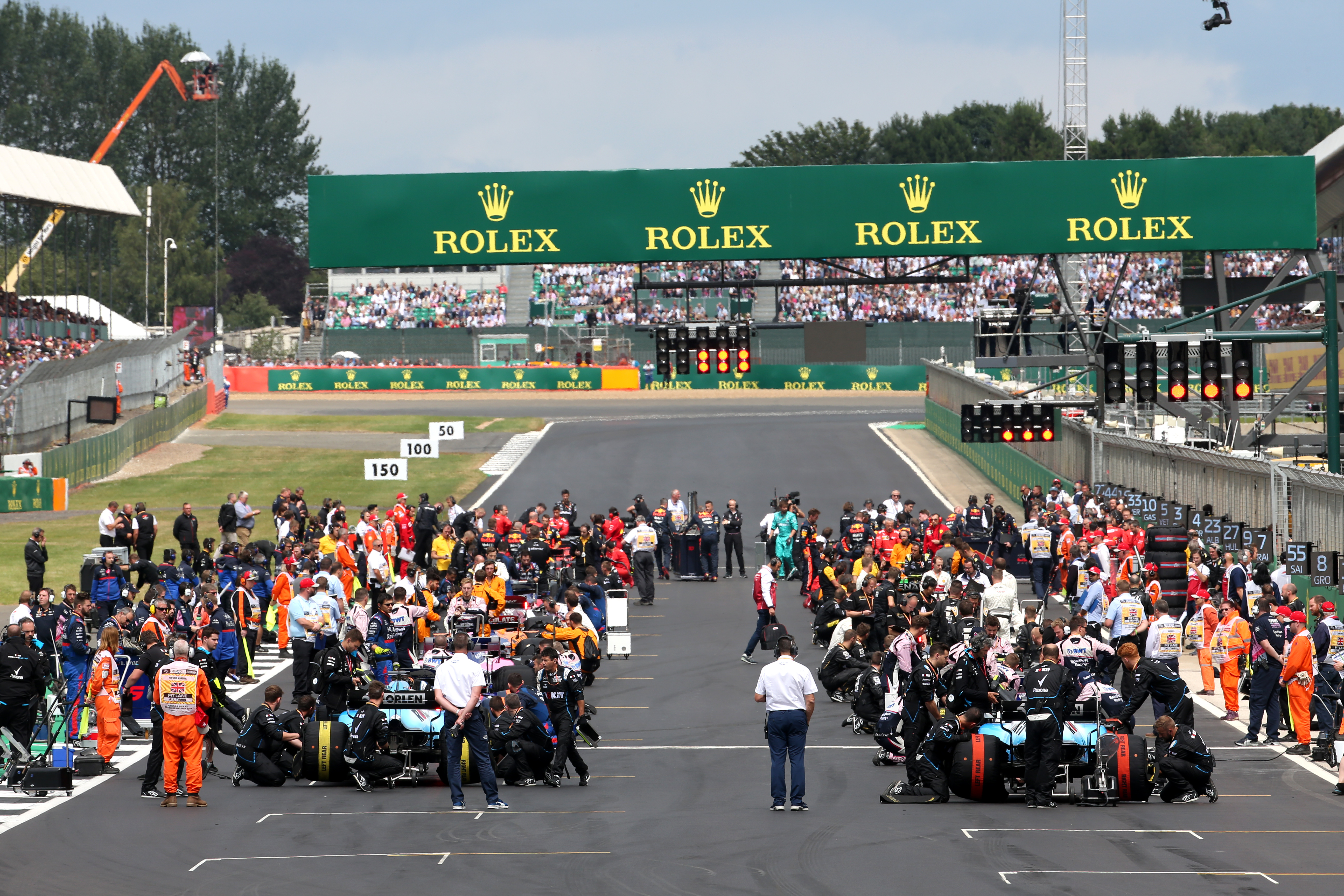 Pringle also revealed that Silverstone was open to considering ways to create the same feel of an event with crowds and to ensure there's involvement with fans in other ways.
Although he was unwilling to reveal any details of plans for the race, he did confirm that some consideration has been given to the kind of visual crowd effects that have been experimented with in football.
"We have looked at things and I'm certainly not short of people trying to sell me interesting novel ideas, particularly printing companies seeking to replicate the Bundesliga cardboard crowd thing, which actually is great and I'm up for," said Pringle.
"We're in the entertainment business, we want to maintain a relationship with the fans, we want to keep them as involved as possible.
"That's a lot easier in the digital age.
"We'll be doing an awful lot on our website and social channels and things like that. But if there is a way that practically we could involve people, be it a video wall or the cardboard crowd, absolutely we'll look at it."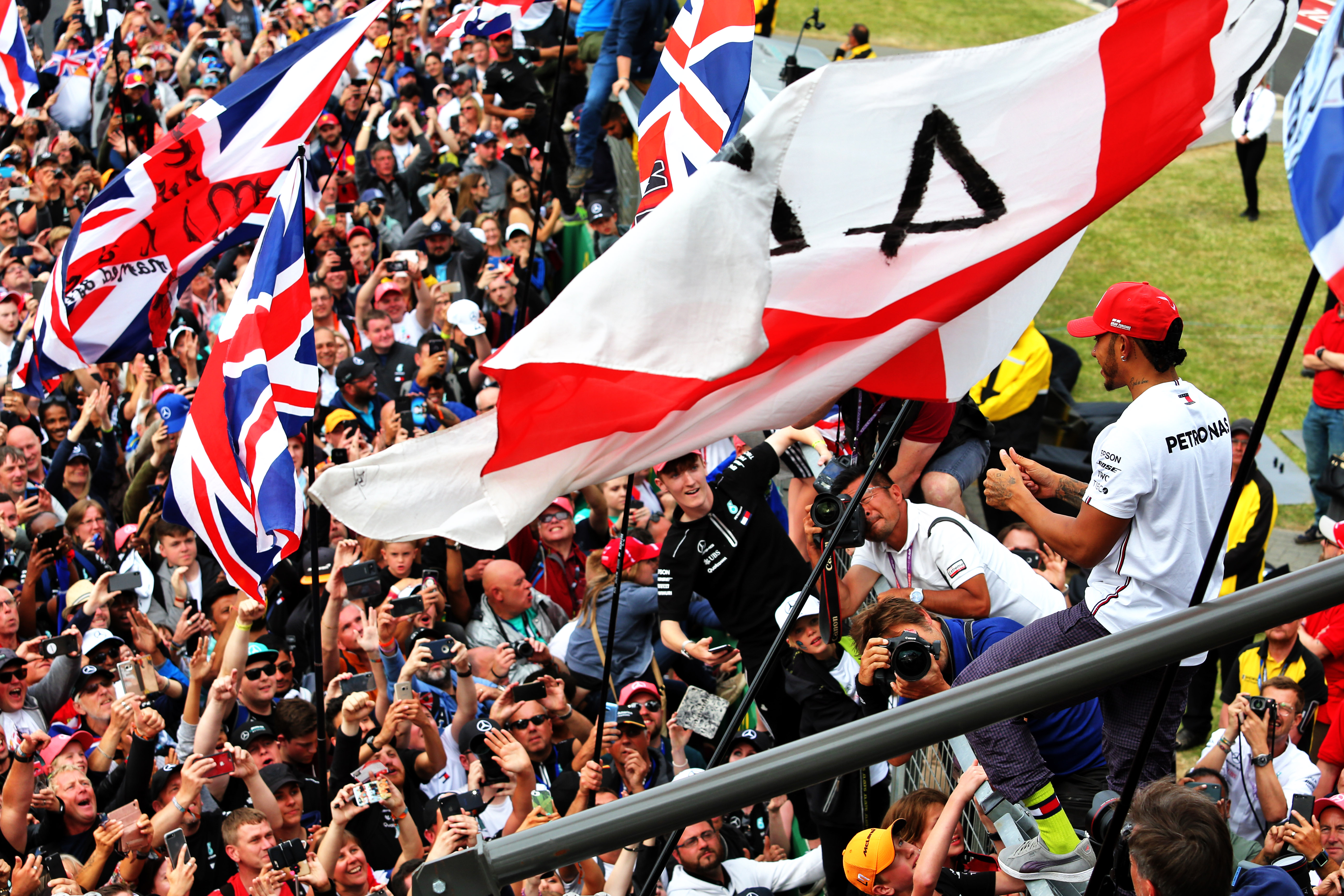 Pringle says he is confident the races will go ahead despite the fact they still require its plans to be given final approval by the UK government.
The UK recently moved into the second stage of its easing of lockdown, which permits sporting events to be held behind closed doors.
While it is expected that the plans will be signed off given the government is committed to supporting the races going ahead, Silverstone is still working on multiple scenarios to ensure nothing is left to chance.
"It looks as though there isn't a way forward now, but it's still a long way away and we've got a number of hurdles to clear, certainly in terms of having our plans approved and signed off by the government," said Pringle.
"We know what they need to be, we know the direction we need to push and the work we need to do to get there but things could change.
"I'm confident. I think that we will get everything ready. As a team at Silverstone, we are used to changing our plans or having to deal with difficult dynamic situations.
"And we have plans for multiple scenarios but all of them are going to be finessed over the coming weeks.
"My colleagues are working extremely hard right now actually they are at the circuit now working on this as we speak."