Mercedes is indisputably the pre-eminent Formula 1 team of today, arguably the best of the 21st century and potentially on a trajectory that will one day take it to the top of the world championship's statistical tree.
But where does it stand among the great teams in world championship history today?
First, there is the thorny question of exactly what team we are talking about. The current Mercedes team was originally Tyrrell (it still has the same registered company number), which came to an end in 1998 when it was taken over by BAR to create what was largely a from-scratch team but with a little carry over for 1999.
It subsequently had stints as Honda and, famously, Brawn, before becoming Mercedes in 2010.
There was also the shortlived but phenomenally successful Mercedes factory team of 1954-55.
It's impossible to be consistent when grouping together team identities – for example, if you trace back Renault's history, there was a time when its works team of the 1980s was racing against what is best called 'The Enstone Team' – then based in Witney and racing as Toleman!
But when it comes to Mercedes, the best way to consider it is the 2010-onwards team combined with the 1954/55 factory team. This is an intuitive and logical way of doing it, effectively 'if it quacks like a Mercedes, it is a Mercedes'.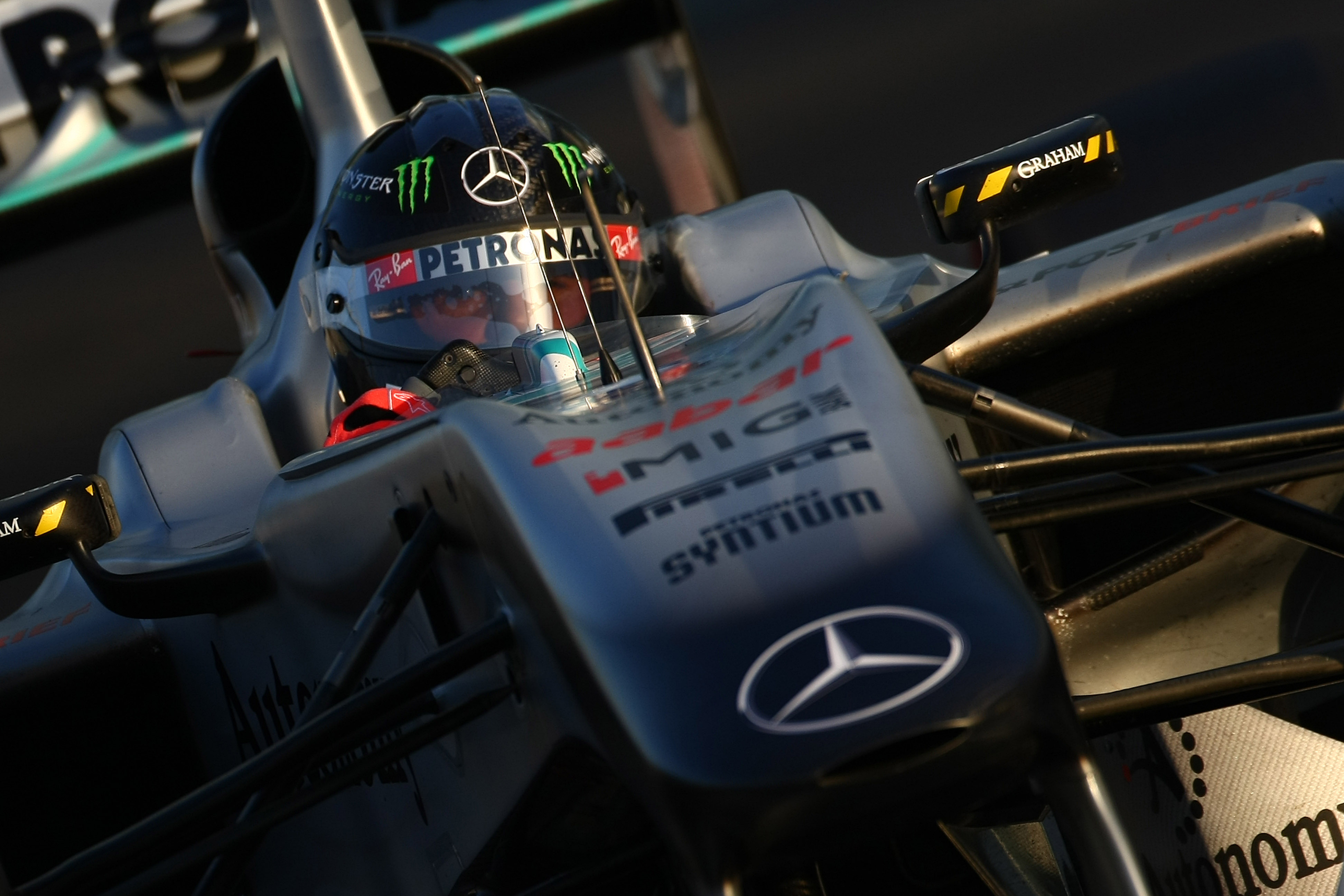 This is an expedient approach because it would be absurd and counter-intuitive to consider the Mercedes works team also to be the Honda works team(s).
So while that BAR/Honda era forms part of the current team's history, and the Brawn triumph in 2009 does add a dash of sparkle to its record, we are only considering what was identified as the full works teams with the modern Brackley/Brixworth operation and the mid-50s Stuttgart project combined.
Greatness is a vague word, but broadly speaking we can divide that down into several component areas. Firstly, achievement – the level of success achieved. Secondly, the longevity of a team. Thirdly, the overall contribution to what might be called the 'craft' of F1 – how the team raised the bar in terms of innovation, operation and overall standards.
The numbers are spectacular. But when it comes to longevity, it's not so emphatic
In the first category, Mercedes has been enormously successful. Taking into account both drivers' and constructors' titles, it has won a combined total of 14 out of a maximum possible 22 – a stunning success rate, even if we must note that the late arrival of the team in 1954 means Juan Manuel Fangio contested the first two races of the season in a Masarati 250F.
By winning six world championships back-to-back from 2014-2020, Mercedes has also enjoyed a unique run of success. Its 2019 double eclipsed Ferrari's glory days from 1999-2004, during which it took six constructors' crowns but only five drivers'.
If Mercedes can do the double for a seventh consecutive year when 2020 finally gets under way, this will emphatically claim that record without worry about the asterisk of Ferrari driver Michael Schumacher having missed a chunk of the 1999 season to a broken leg when there was every chance he would have taken the drivers' title.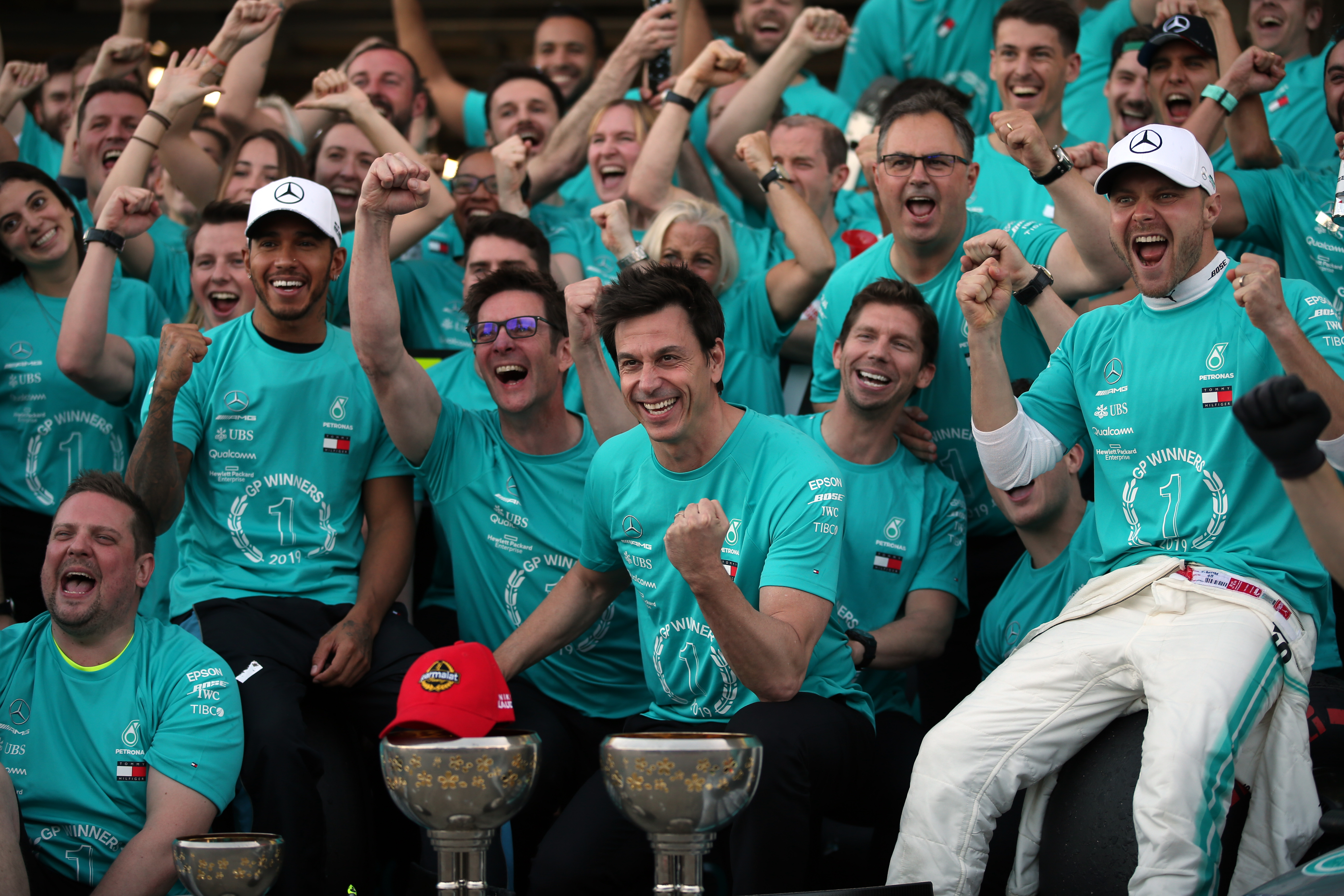 The numbers are spectacular. But when it comes to longevity, it's not so emphatic. A full works Mercedes team has only contested 13 seasons, even if you include 2020, out of a potential 71. While the fact it has achieved so much in such a short period of time is some compensation, it has only been around for 18.3% of the world championship.
But what Mercedes has done in that short time is unique – maintaining its supremacy through the major rule change heading into the 2017 season. When it comes to the chassis regulations, continuing domination across a large rules reset has historically not been possible and it's a credit to the team that it was able to win comfortably in '16 while producing a car that would deliver more success the following year despite F1's switch to higher-downforce, wider machines.
The fact Mercedes has dominated in two distinct stints, as well as weathering the '17 rule change (and to a lesser extent the front wing tweaks ahead of last season), automatically guarantees it a place among the top eight teams in F1 history.
Very few teams have managed to have multiple periods where they have been successful but Mercedes has. Ferrari, McLaren, Williams, Lotus, Brabham, 'Enstone' (as Renault and Benetton) and Tyrrell (thanks to success with Matra and its own chassis) are the others.
When it comes to driving F1 forward, Mercedes is undervalued. While Mercedes has not operated at a time when big-ticket technical changes can redirect the evolution of the breed, as technical director James Allison has pointed out there are endless, usually hidden, innovations under the skin.
Visible concepts such as the dual axis steering (DAS) system are just the tip of the iceberg, with many of the other brilliant ideas sadly shrouded. That said, the 1950s Mercedes team's W196 was a trailblazer, particularly when it came to engines – with ideas such as desmodronic valves and fuel injection successfully integrated. It stands as one of the greatest grand prix cars ever built.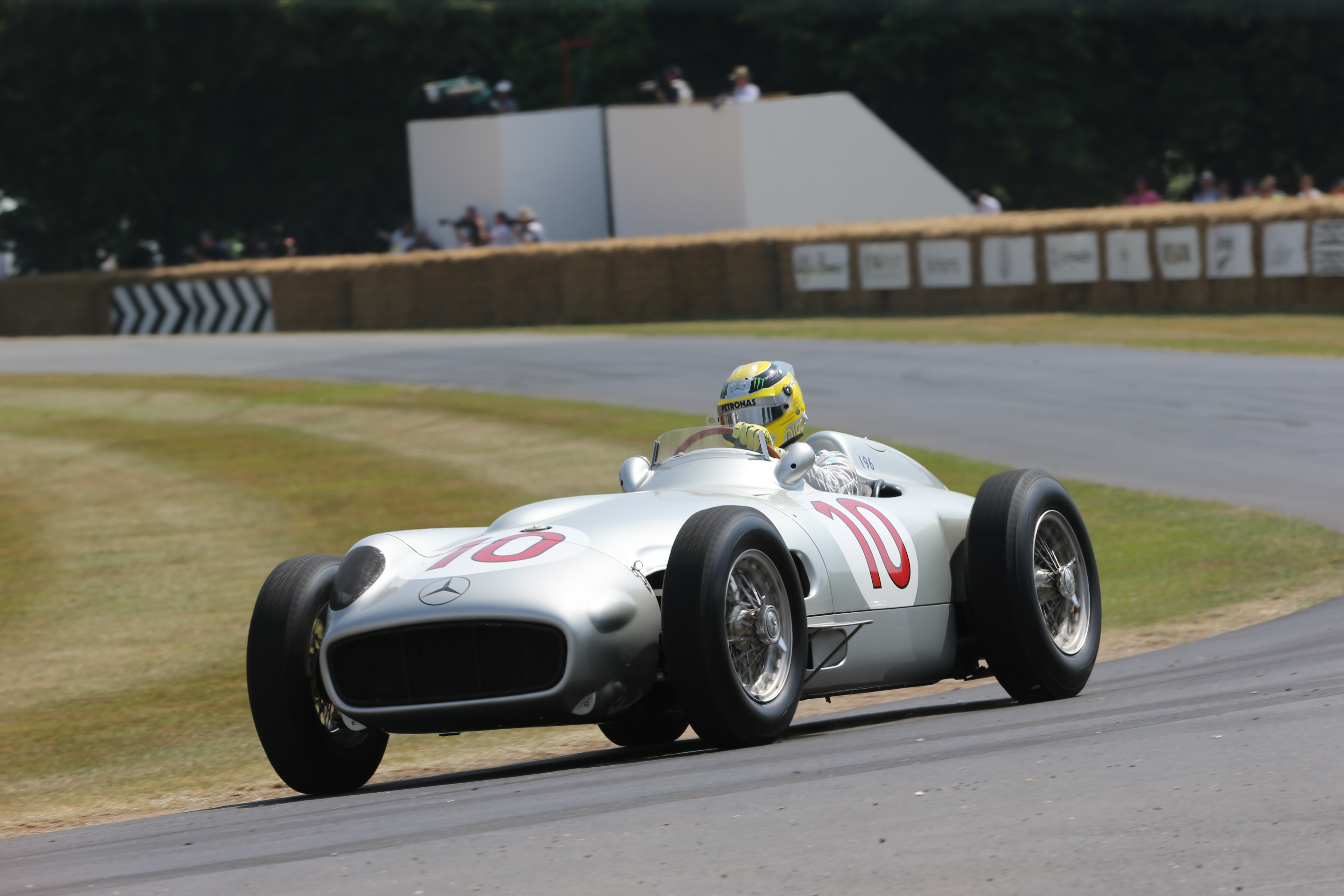 But the current version of Mercedes has innovated brilliantly with the 1.6-litre V6 turbo hybrid engines. Mercedes aced the new technology and has reaped the rewards by winning 89 of the 121 races held since the start of 2014 – a victory rate of 73.5%.
During that period, Mercedes also broke the 50% thermal efficiency barrier, a phenomenal achievement. What's disappointing is that these power units are derided rather than being recognised as the masterpieces of engineering that they are.
It's also important to note that, while the Mercedes operation is enormous and well-funded, this requires equally enormous organisation and management to make work. The team culture is laudable, avoiding a blame culture but making it possible for those making mistakes to hold their hand up or weaknesses to be highlighted without counter-productive reactions. No team embodies 'win as a team, lose as a team' better than Mercedes and that is a significant part of its success. This wasn't always the case at Brackley, after all.
Just as it's impossible to conceive of an F1 landscape over the past seven decades without Ferrari, so is it impossible to do so without Mercedes over the last quarter of a century
For such a massive organisation, it feels like a close-knit and honest team. Crucially, as Ferrari has become stronger and Mercedes pushed harder, any cracks that have appeared have not grown bigger. As other manufacturer failures have shown, resources are a pre-requisite of success not a guarantee.
When it comes to weighing up the three factors we assessed as the criteria for the 'greatest team' accolade, it's clear that the greater longevity of teams like Ferrari means those with a longer history than Mercedes still have to be considered at the top of the tree.
The lengthy success and contributions of Lotus and McLaren allow them hang on ahead too, but it's almost too close to call between Williams and Mercedes now. But we can emphatically say the weight of success puts Mercedes clear of 'Enstone', Brabham and Tyrrell.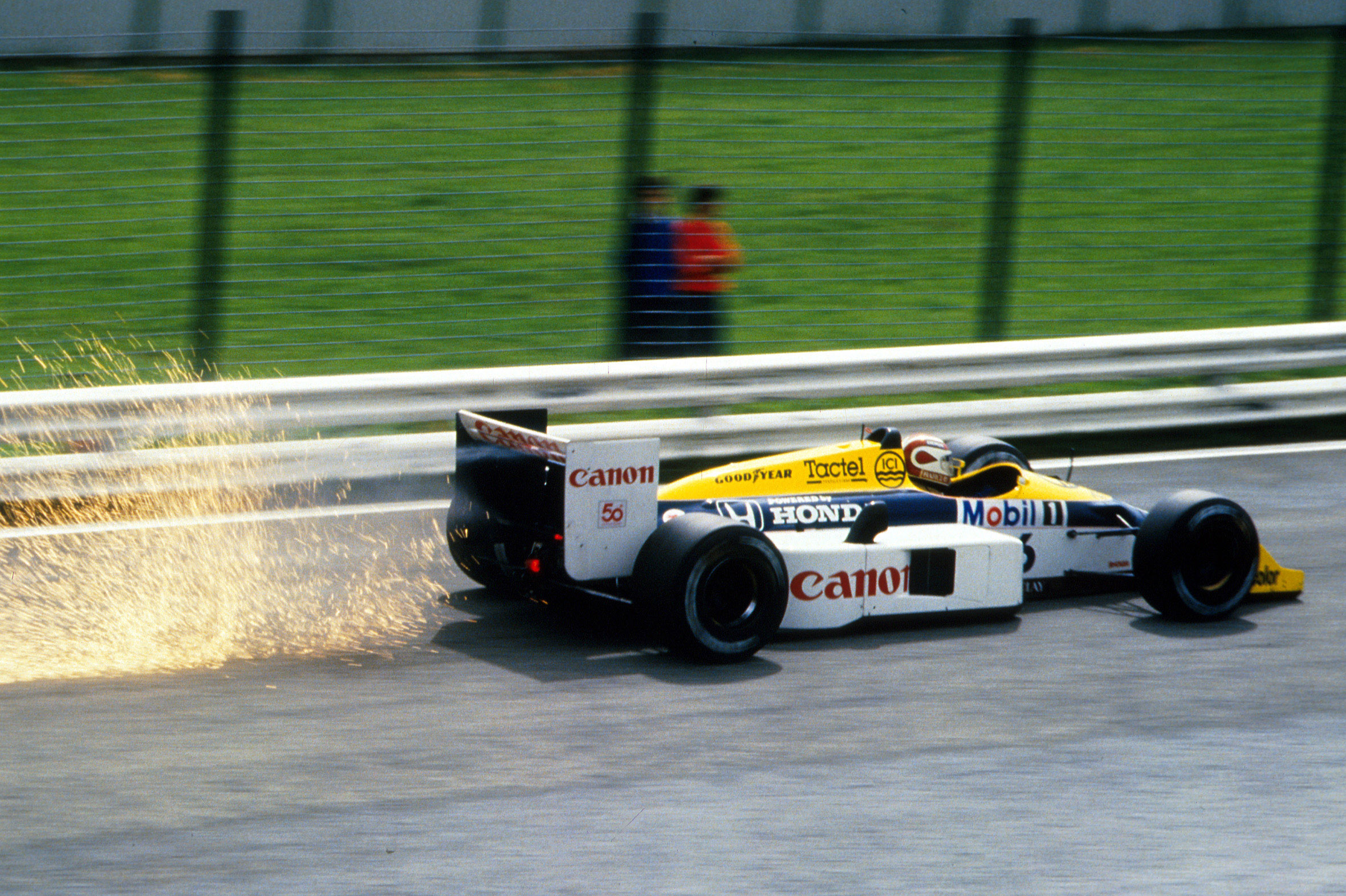 Williams perhaps just shades it for fourth thanks to its three distinct periods of success – the early titles with Cosworth power, the Honda era then its Renault success – but Mercedes is right now a very close fifth.
If Mercedes was to rack up a few more titles and continue to be successful once the 2022 regulations come in – especially with the added challenge of adapting to the cost cap – then it will move up to fourth and start to threaten Lotus and even McLaren ahead. Imagine what Mercedes might achieve given another decade or two?
There is another dimension that must be considered when it comes to Mercedes, one that stretches beyond mere team achievement. Mercedes is now, after Ferrari, Formula 1's most enduring manufacturer with a continuous commitment stretching back to 1994, when its engines powered the Sauber team.
It is now ranked fourth in terms of most world championship races contested by an engine supplier with a total of 480 – behind only Ferrari, Renault and Ford. And with 188 victories to its name, it is second only to Ferrari with 239.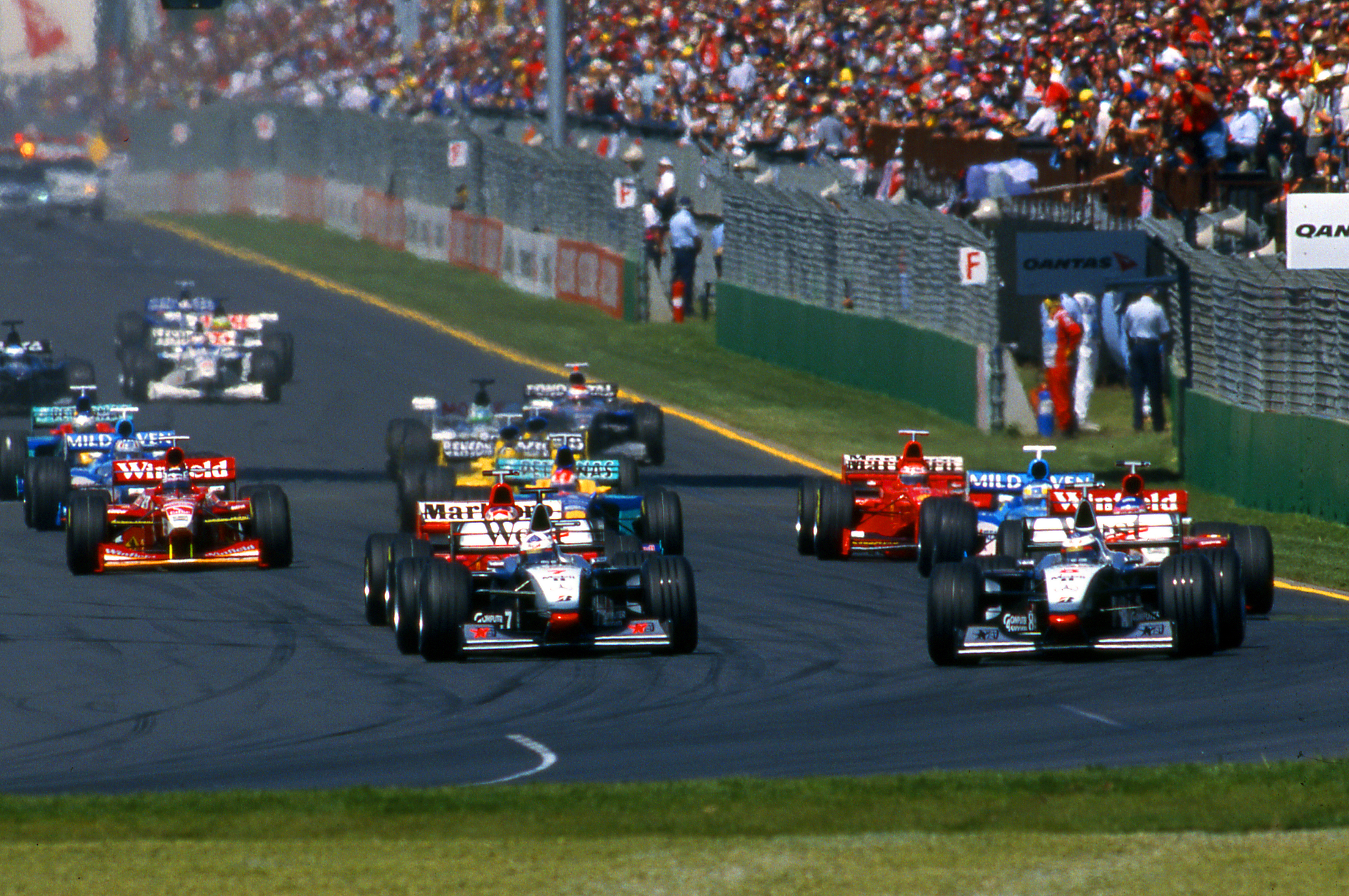 Manufacturer commitment in grand prix racing is famously fickle, but with over a quarter of a century of sustained participation Mercedes has played a key role in F1 from the late 20th century to date.
To add to that, it also has the heritage stretching back to the successful team of the mid-1950s, which quit F1 as a result of the Le Mans tragedy in which Mercedes was involved, as well as its pre-war exploits – stretching all the way back to Christian Lautenschlager's 1908 French GP victory in a Mercedes. Admirably, Mercedes also truly values that history and works to curate it.
Just as it's impossible to conceive of an F1 landscape over the past seven decades without Ferrari, so is it impossible to do so without Mercedes over the last quarter of a century. That's a measure of its contribution to grand prix racing today.