Williams Formula 1 driver George Russell says he was "shocked' by the improvements made for the upcoming F1 2020 game.
The newest game in the Formula 1 series will be released on July 10, but Codemasters has already given a beta version of F1 2020 to select individuals.
Russell made his comments on his Twitch stream after winning the latest Virtual GP round in Azerbaijan last weekend.
"I've recently played the new F1 game, and it was super good, I was really surprised," he said.
In a conversation with Racing Point's Sergio Perez, who made his Virtual GP debut last weekend, Perez mentioned to Russell the difficulties he had turning his car on the current game.
"It's all in the downshifts," Russell responded. "You've got to use the downshifts at the right time.
"It's so difficult in this game, but the new one is really good, none of this stupidness is there."
David Greco, a sim racer who works as a senior designer at Codemasters, was pleased with Russell's comments.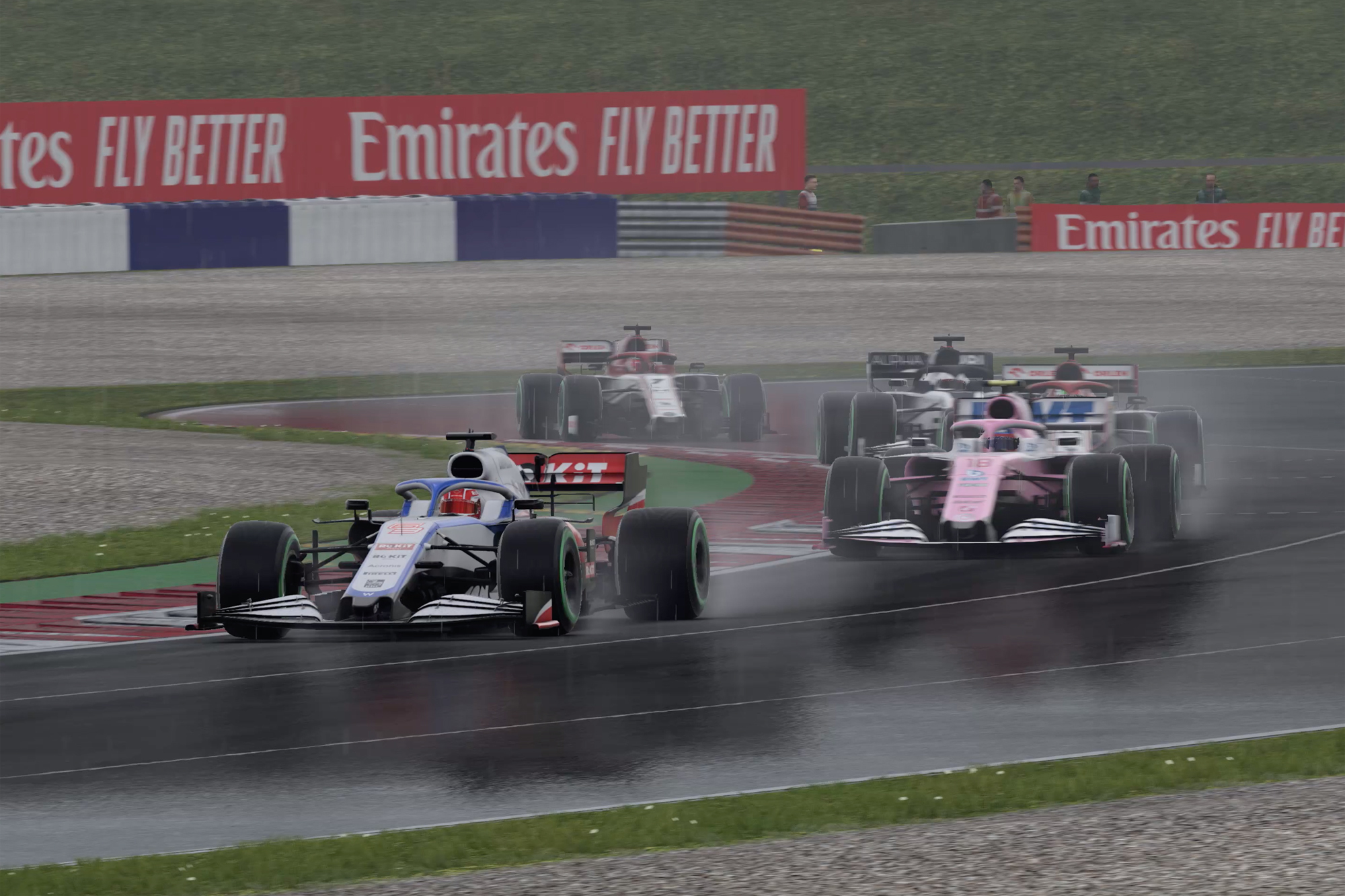 Reacting on Twitter, Greco said: "Finally, my, actually no, our hard work, getting praised by a super talented and genuine guy.
"2020 handling has changed a lot from 2019, and is for the better, much more realistic."