Mercedes has become the first Formula 1 team to return to action, with Valtteri Bottas hitting the track at Silverstone driving a 2018-specification W09 today.
Lewis Hamilton is due to take over on Wednesday to complete the two days of running ahead of the delayed start to the season at the Red Bull Ring on the first weekend of July.
While this test will play an important role in the drivers shaking off the rust having not driven an F1 car since pre-season testing ended on February 28 – over four months before the delayed start of the season in Austria – the priority is to allow Mercedes personnel to familiarise themselves with the new safety protocols in place.
It's been a long three months… but we're finally BACK ON TRACK!!

😍😍😍 #DrivenByEachOther pic.twitter.com/SWXS7aGcgF

— Mercedes-AMG PETRONAS F1 Team (@MercedesAMGF1) June 9, 2020
The two days at Silverstone will be run using social distancing, protective equipment and all of the restrictions in place that are stipulated for the race weekends.
As this will have a significant impact on the way staff – who will have had to test negative for COVID-19 before participating in the test – interact at the circuit.
Although the 2018 Mercedes W9 is a two-year-old car, it was built to similar regulations and therefore will allow both team and drivers to work in an environment representative of what they will face in Austria.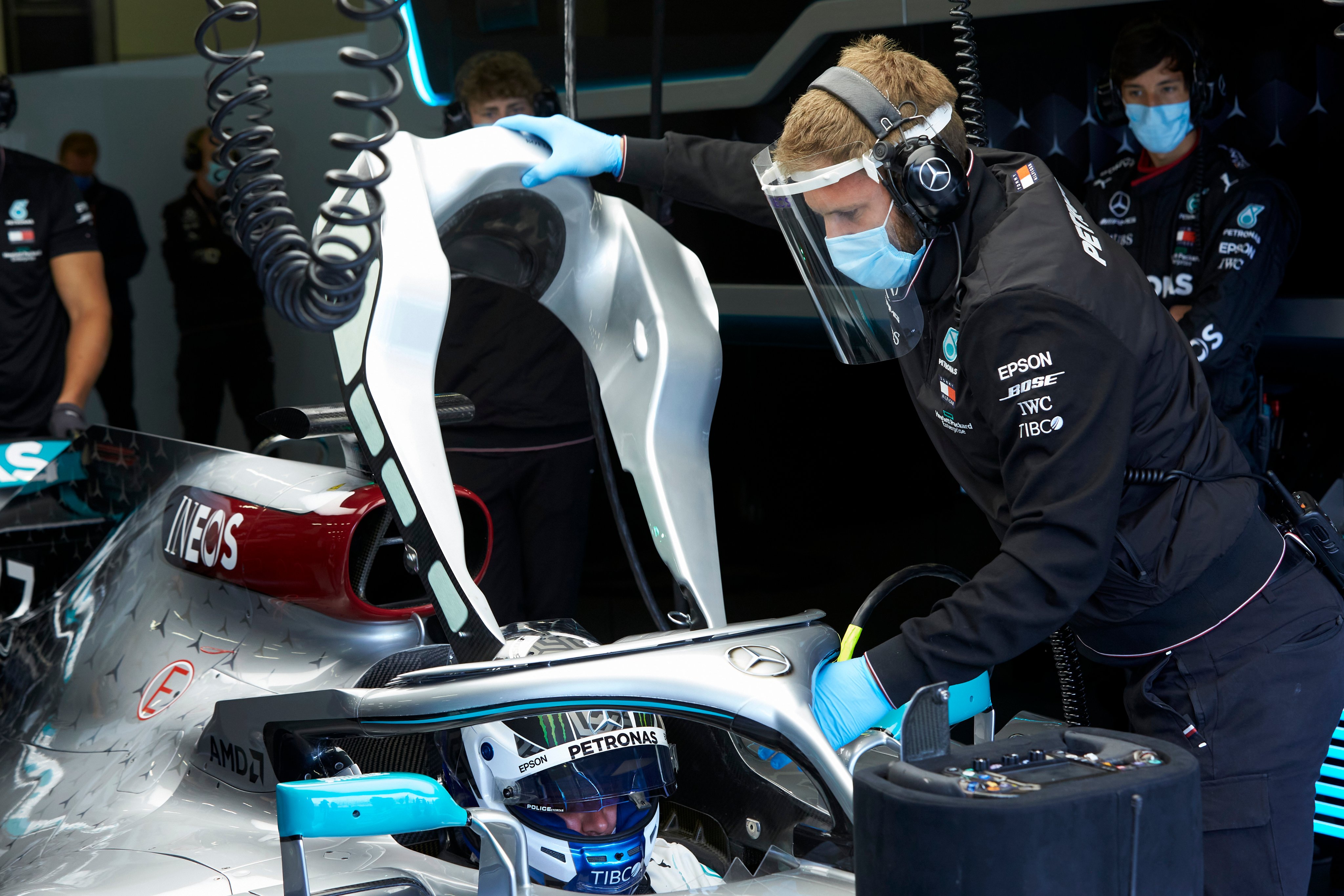 While current cars can only be run on the two permitted promotion days per year outside of official tests and race events, the sporting regulations do allow what is called 'testing of previous cars'.
These are cars from 2016-2018, but must be running in period configuration to prevent them being used to test items relevant to the current car.
Ferrari will run a similar test at Fiorano, while McLaren has ruled out doing so given it does not have a period powertrain available for running a 2016-2018 specification car as it used Honda and Renault engines during that time.
Such running will be important not only for teams to become used to the safety provisions, but also to minimise the impact on working practices that could lead to operational mistakes or even reliability problems.
Speaking last week, team principal Toto Wolff stressed how important it will be to have a reliable start to the season given a combination of the unusual circumstances and lengthy shutdown in operations.
"This new calendar and the coronavirus throws some new challenges at us," said Wolff.
"Reliability is going to be a fundamental part of the opening races. The cars have come out of the container straight from Australia.
"There is not a lot of time for them on the dynos. We will be using every session to learn."