Valtteri Bottas says it was "good to practice" Formula 1's new safety regulations – introduced to minimise the risk of spreading COVID-19 – after the Mercedes team returned to the track at Silverstone on Tuesday.
Mercedes is running a 2018-specification car for two days, with Lewis Hamilton taking over tomorrow, to prepare for the delayed start of the F1 season at the Red Bull Ring on July 5.
While the test offered Bottas the chance to re-acclimatise to driving an F1 car, the priority was for him and team personnel to familiarise themselves with the new safety protocols that will be in place at the races.
This includes using face masks and other protective equipment, with social distancing measures also in place and all team members testing negative for COVID-19 before being allowed to attend the test.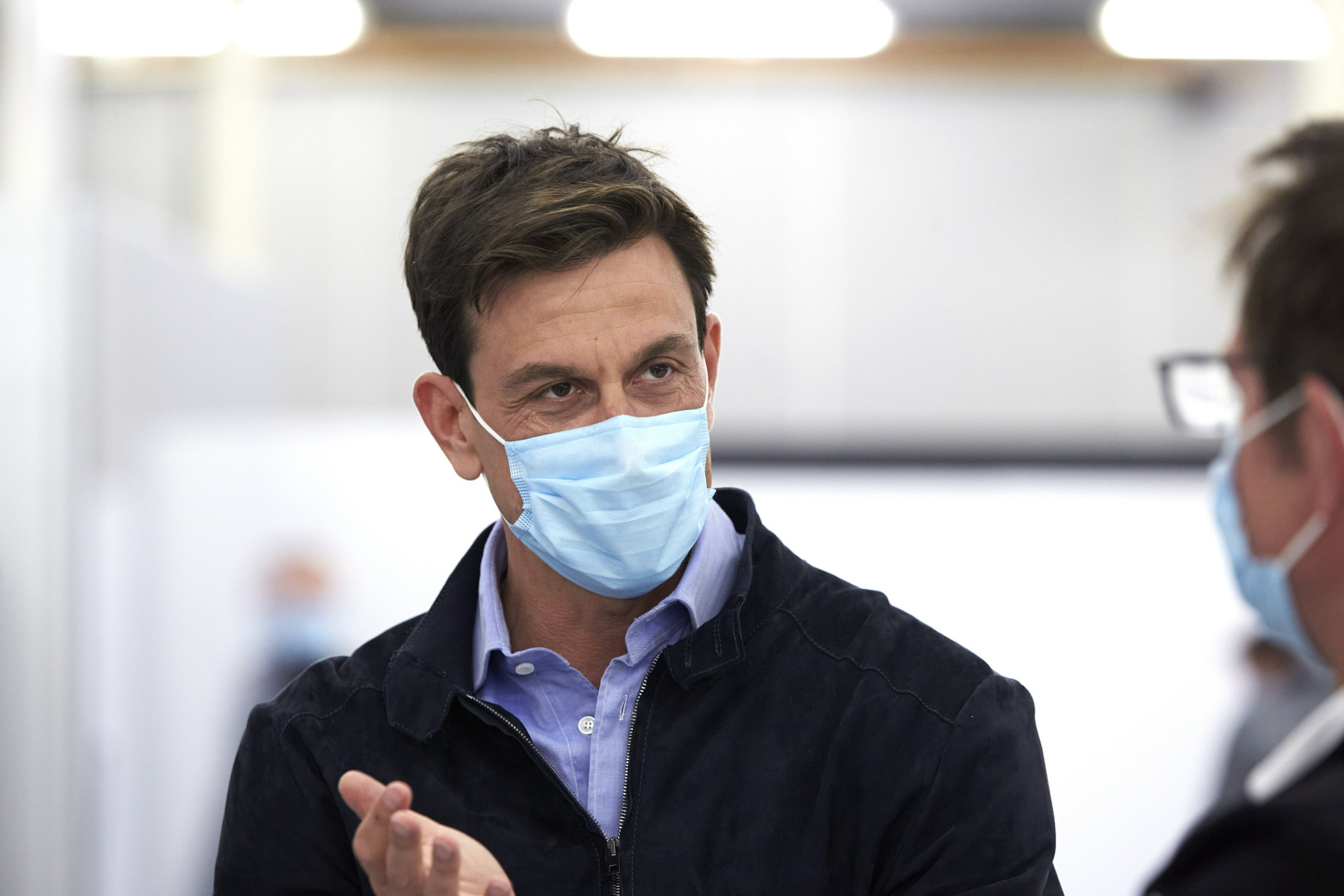 "Today I think was a very helpful day," said Bottas in a video released by Mercedes on social media.
"Obviously, everyone being out from racing and garage environment for a long time and there are obviously many new regulations and we need to be cautious with different things for health.
"So it was good to practice that and I think we learned a lot during the day about to do things more efficiently and make sure that everyone is going to be safe when we eventually start racing.
How'd the first day back go @ValtteriBottas? 👂 pic.twitter.com/gmVtPBcZNv

— Mercedes-AMG F1 (@MercedesAMGF1) June 9, 2020
"Obviously I loved to be back in the car and now I can't wait for Austria to be back racing against very soon."
Photographs released by the team from the private test reveal some of the measures in place, with signs in place to warn personnel to adhere to the rules
A photo of Bottas being strapped into the car shows a team member running a full face mask owing to his proximity to the Finn.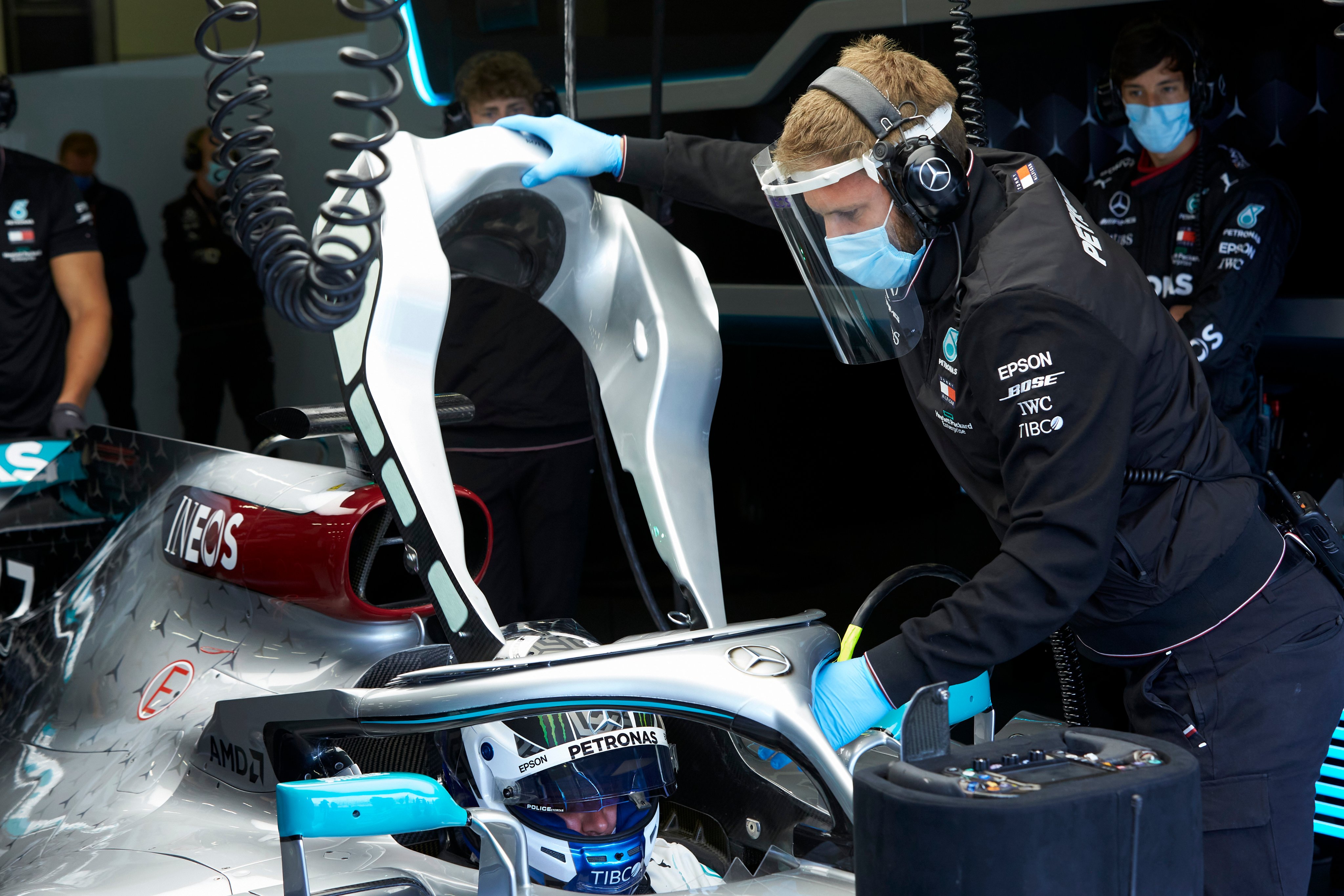 Team principal Toto Wolff attended the test, with all team members who will be attending the early-season races also there to simulate how things will work at the Red Bull Ring.
Mercedes is using a 2018-specification car because regulations do not allow a more recent machine to be used.
The sporting regulations mean this car must be to period specification, meaning new parts cannot be tested.