Way back in February, a provisional 2020 Formula 1 pecking order was established as the 10 teams completed their pre-season testing fortnight at Barcelona.
There was a clear pacesetter, a likely strong challenger, a big gun in trouble, and a mix of hope and confusion in the very tight midfield.
Here's what we learned back then, and what might still apply now.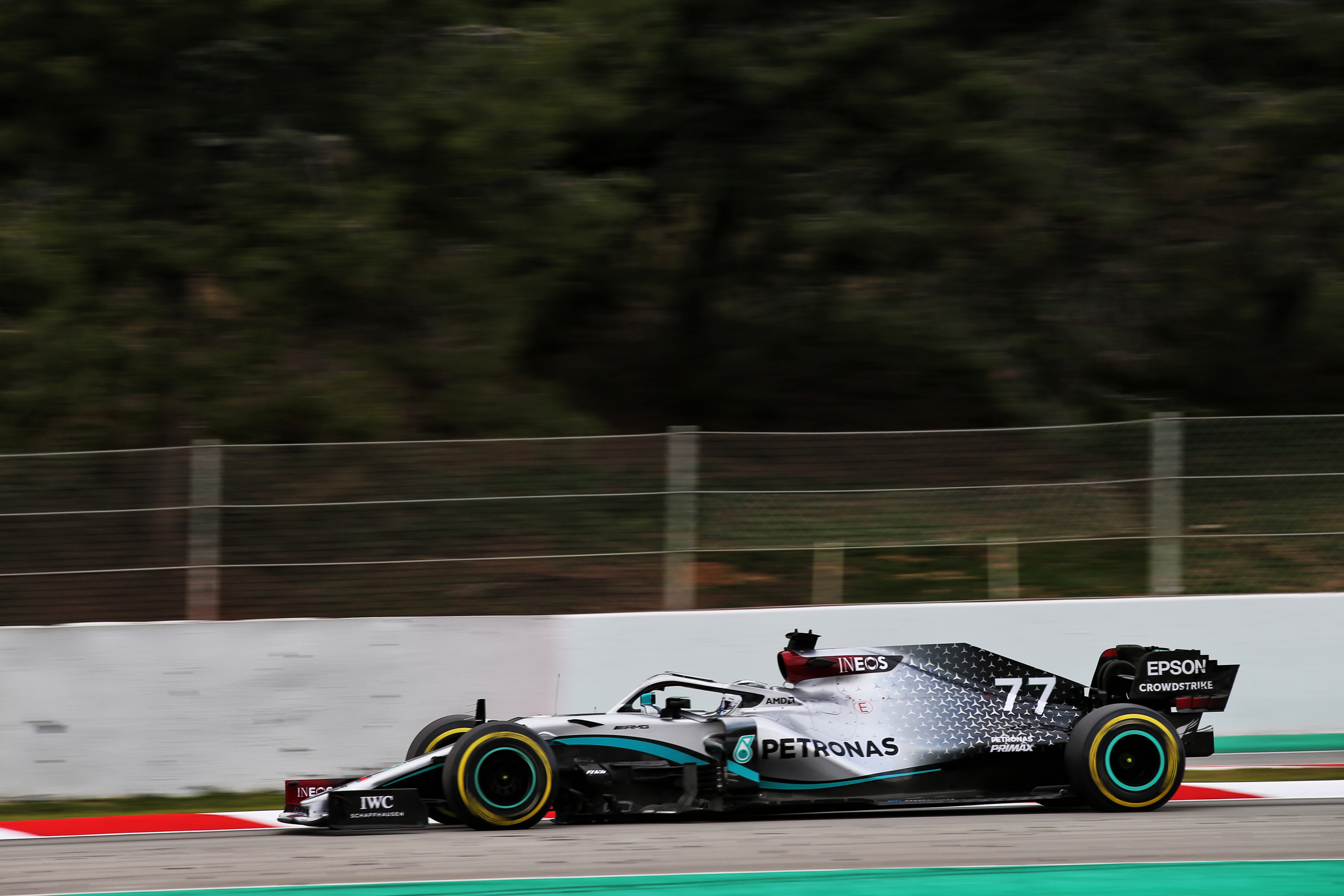 Mercedes was fastest but had engine concerns
– Mark Hughes
It's a long time ago now, but the winter Barcelona numbers all said Mercedes was on top. Not by a huge amount, but with a bit of clear water between it and Ferrari/Red Bull.
Valtteri Bottas set the best single-lap time, Lewis Hamilton the best laptime when adjusted for the tyre compound and minimum possible fuel load of the run – and also the best race simulation.
That's just what the numbers said. What we don't know is how they were derived, how aggressive the power unit settings might have been, how Mercedes' programme compared to those of its rivals.
We do know, however, that on the final day the engines in all three Mercedes-powered cars were being run in detuned form – to the tune of around 0.3s.
This wasn't when the works team's best times were set, but it does signify there was a reliability concern. The last few laps of Bottas' race sim on the penultimate day were compromised by whatever the issue was.
That may just have been a snapshot in time of a problem that was fixed within a day or two – or might it have been something more fundamental? Whatever it was, some very smart people have had three months to figure it out.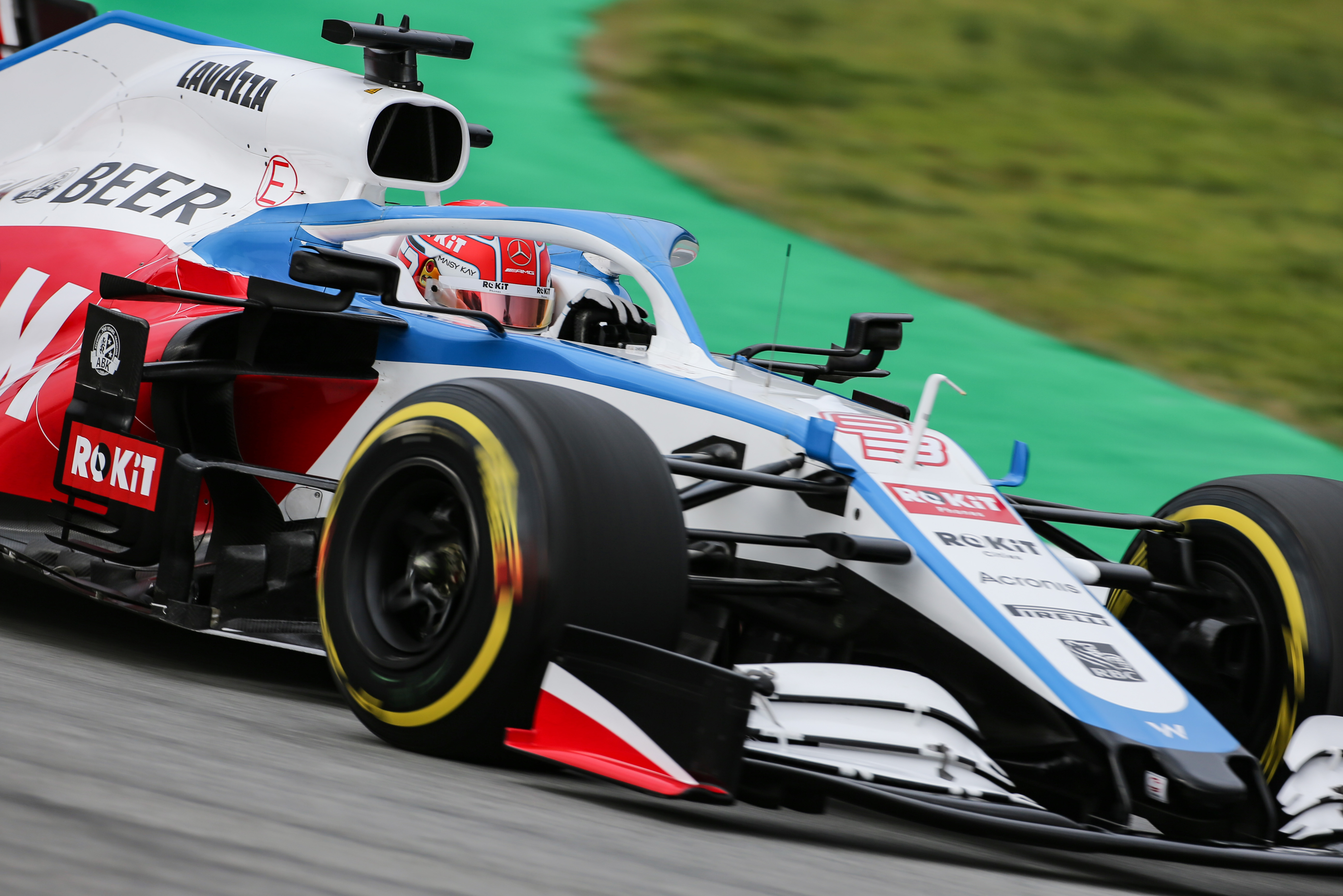 WILLIAMS COULD CHALLENGE ALFA ROMEO
– Edd Straw
While the competitive picture at the back of the midfield is muddy, one conclusion that we could draw from testing is that Williams is much stronger than it was last year. That's not saying much given it was cast adrift in its own 'Class C' off the back of the pack in 2019, but Williams-Mercedes FW43 should have a lot more to race for than its recalcitrant predecessor.
Ahead of the abandoned Australian Grand Prix, George Russell named Alfa Romeo as the team's possible target and pre-season testing certainly suggested the Sauber-run operation is towards the back of the midfield pack. But we weren't sure exactly how the two would stack up in Melbourne, and that uncertainty has been multiplied by the four-month hiatus in the season.
Williams has confirmed it has upgrades for the Austrian Grand Prix and we can expect Alfa Romeo to do the same. But what is clear is that, while in 2019 we had no doubt Williams would be collecting the wooden spoon in the first race of the season, things are close enough to be a lot more interesting this year.
And if it is competitive enough, in George Russell it has a possible trump card that could allow it to grab some eye-catching results this year.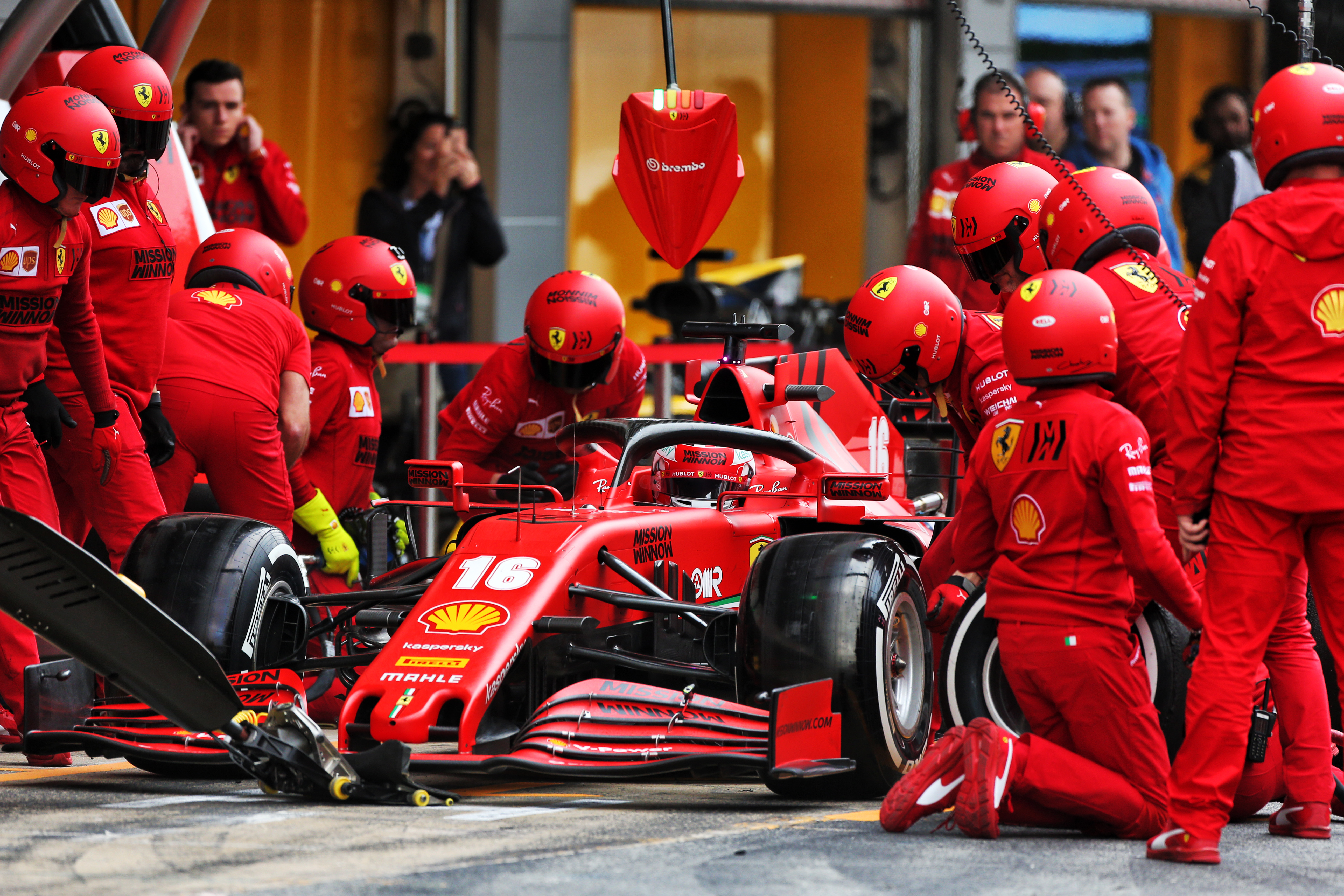 Struggling Ferrari showed hints of pace
– MH
The headline times might have you believe Ferrari had only the fourth-fastest car at a whopping 0.6s adrift of Mercedes.
Dig beneath the surface and it was significantly better than that, but not as quick as it would have liked.
The first week was unrepresentative as Ferrari dedicated itself to fully mapping the aerodynamics of the SF1000 on track and comparing it to what the simulation said.
Having been misled by a flattering winter test the year before on a much cooler track where the SF90's understeer probably gave it good front tyre temperatures when everyone else was struggling for just that, the Scuderia this time wanted to leave no stone unturned.
It was the race simulation of Sebastian Vettel on the second week that gave a more realistic picture of where Ferrari stood – which was roughly on a par with Red Bull and comfortably clear of the Racing Point-led midfield.
Unlike last year, there was nothing about Ferrari's winter form that might have scared Mercedes. But as a season-opening foundation it didn't actually look disastrous. Don't write it off yet, not even if its power advantage has evaporated in a haze of technical directives.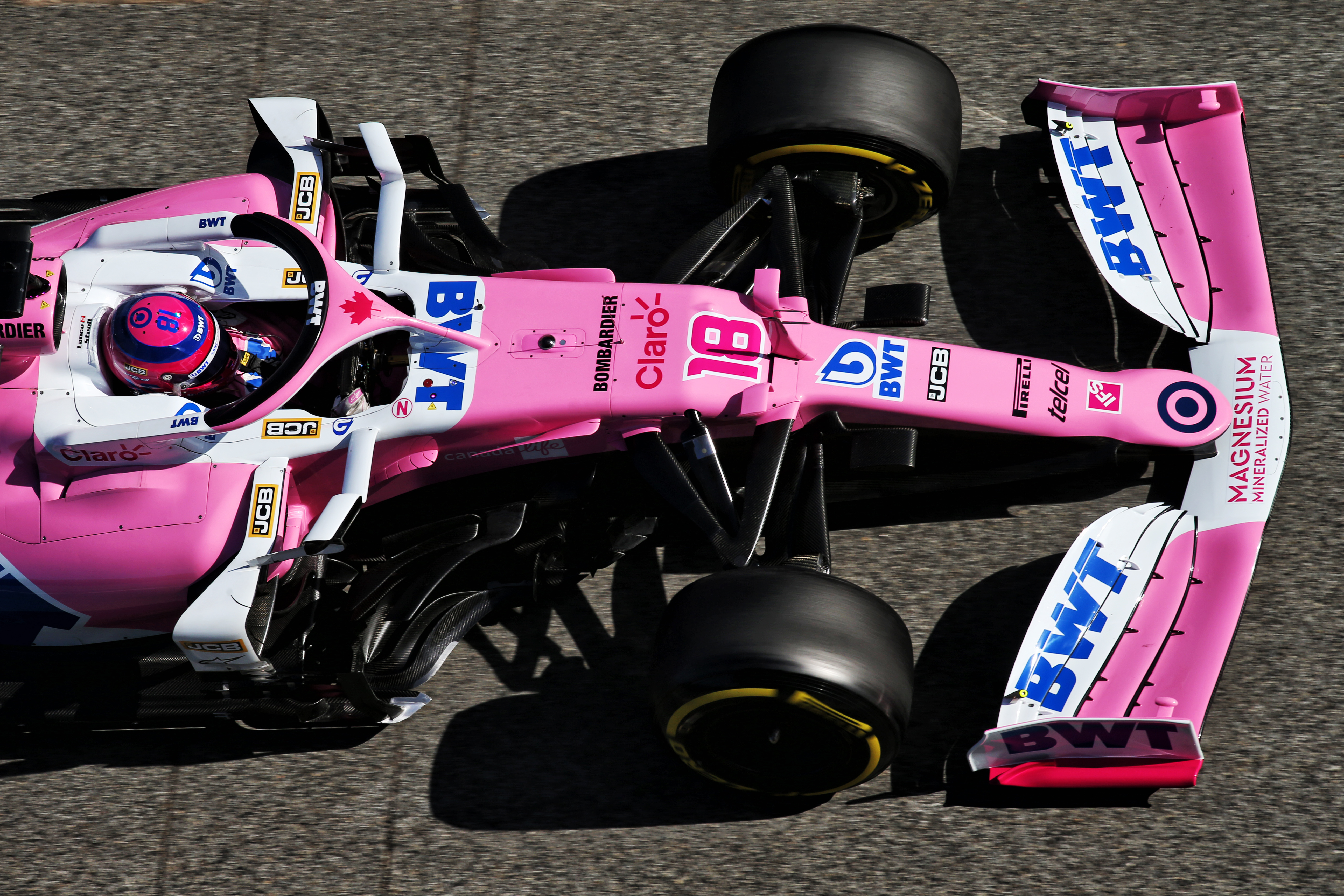 RACING POINT LEADS THE MIDFIELD
– ES
To call the car 'The Pink Mercedes' has become something of a cliche this year, but it's for the very good reason that that's exactly what it is. Racing Point has unashamedly made its 2020 car as close a copy of the all-conquering 2019 Mercedes W10 as it could achieve working from countless photographs, and testing suggested it had captured much of that car's performance as well.
While the midfield battle is always tight, and Daniel Ricciardo keeps saying the leading teams are covered by around a tenth of a second, Racing Point looked to have a decisive advantage with a car that was quick over long and short runs and that, crucially, behaved on track much as expected. If Racing Point really has successfully cloned the Mercedes and it understands the way its package works, then it should have the tools to emerge as F1's fourth-best team and perhaps even occasionally pick off the odd podium finish.
But much will depend on Lance Stroll. We know how good Sergio Perez is and that he has the ability to be the team's spearhead as after all, he scored enough points single-handedly in 2017 to secure the team fourth in the championship, as did team-mate Esteban Ocon. But Stroll has so far only very sporadically delivered on his potential in three seasons in F1 and the pressure is very much on him to get closer to his team-mate.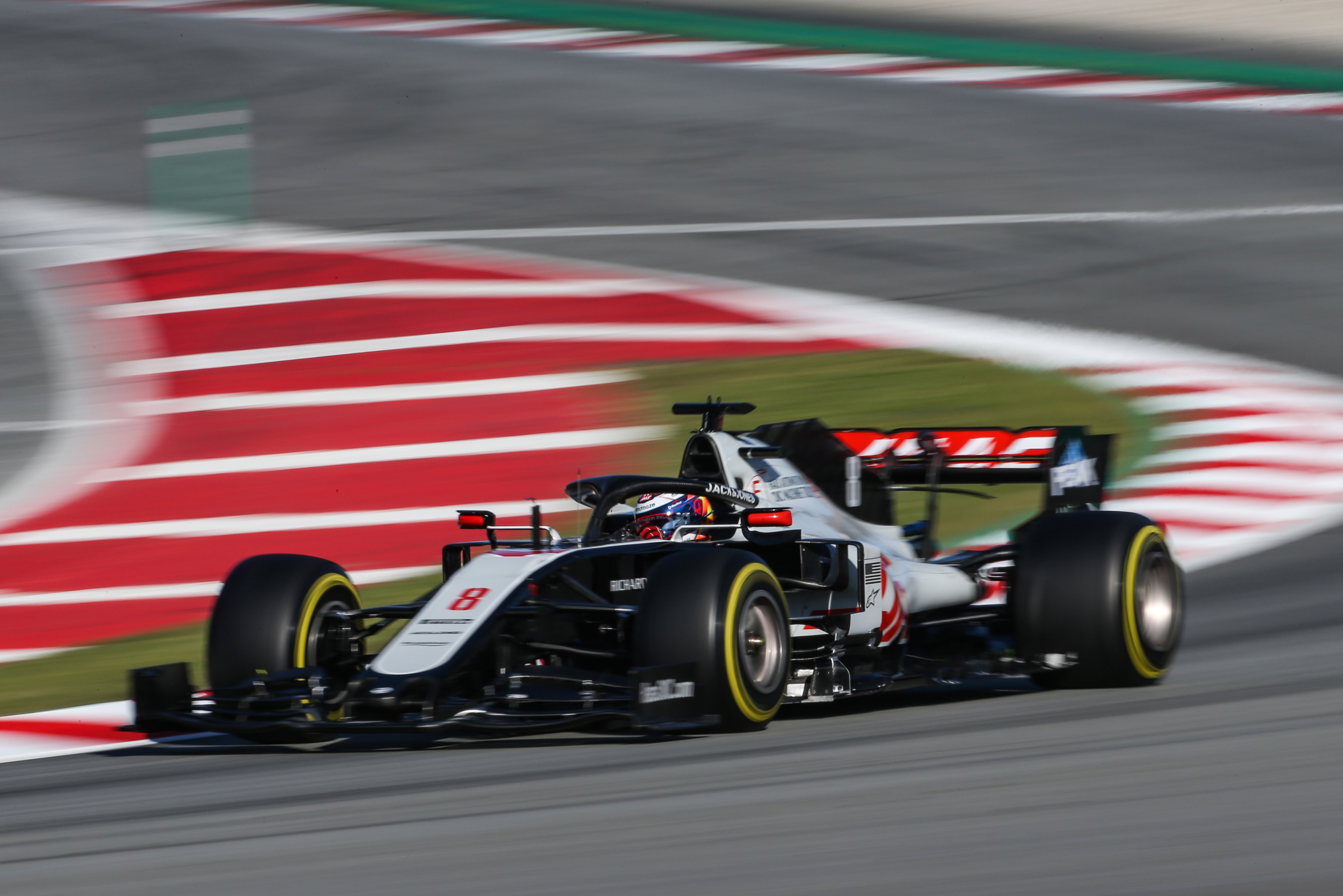 HAAS HAS SOLVED ITS 2019 PROBLEMS…PROBABLY
– ES
Haas had a fundamental problem in 2019 that it took most of the season to understand. While initially blamed on overworking its rear tyres, this was the symptom rather than the cause and it eventually emerged that it had a fundamental aerodynamic problem. In faster corners, it was fine, but in slower and medium-speed corners, in particular in the braking and turn-in phase, it was suffering from stalling of the rear aero.
The result was more rear sliding that did for the tyres. All of this turned a car that bothered the front of Class B in qualifying surprisingly often into one only good enough for ninth in the constructors' championship.
This problem didn't show up in the cool conditions of pre-season testing last year, so it's no surprise that Haas focused on ensuring it had cured the problem this year.
Haas rarely sets eye-catching single-lap times in Winter testing and that was no different this year, but while there were none of the stellar race runs that have shown off the pace of the car in previous years, the hope in the team is that it has done its homework and the car works as hoped.
Austria will be revealing. Last year, it had the fastest midfield car over a single lap but the drivers plummeted down the order in the race. The Red Bull Ring is a circuit where the Haas is usually fast, so if it can deliver that pace this weekend and sustain it on Sunday, then that is a very positive sign for the rest of the campaign.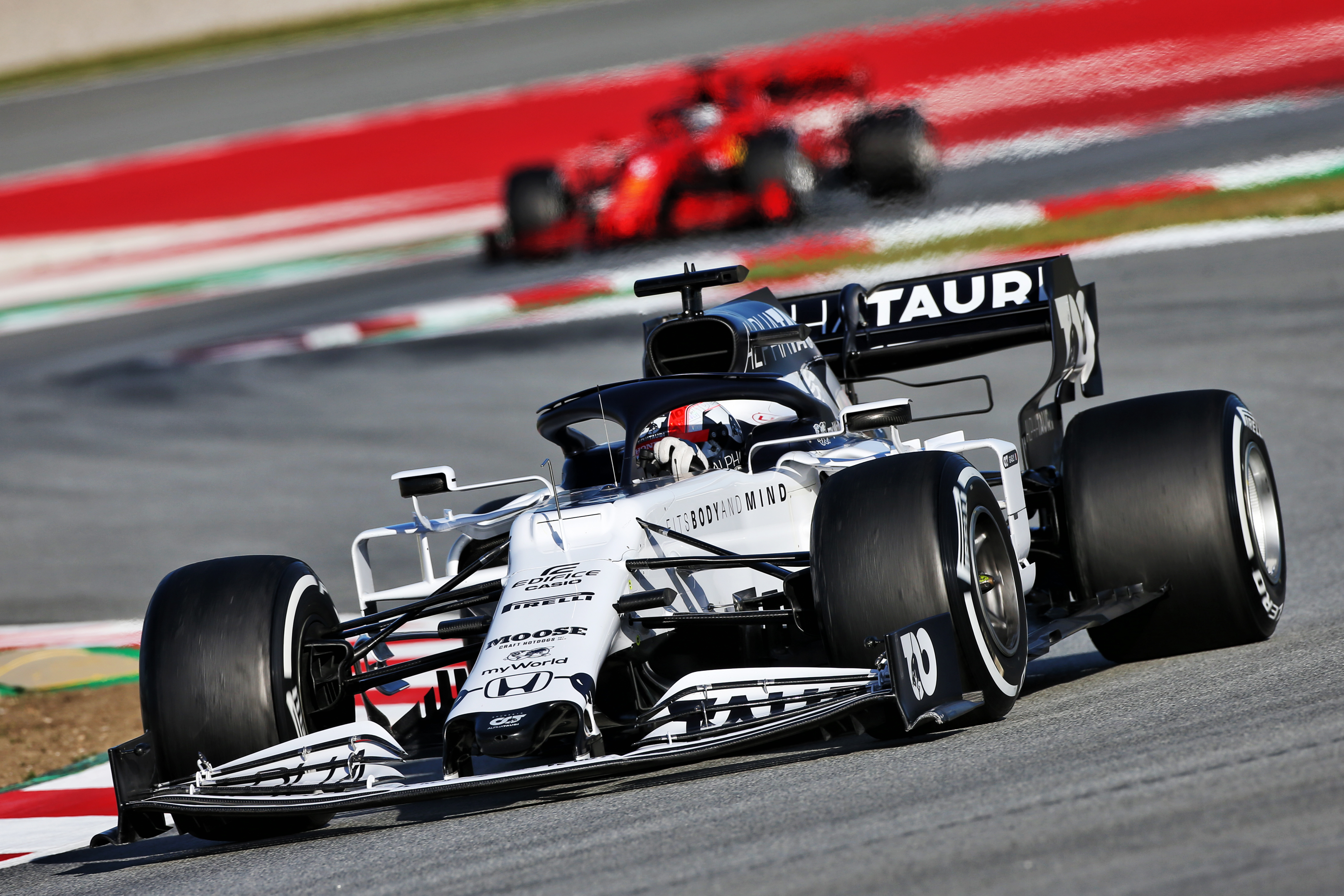 Another step forward for Honda
– Scott Mitchell
When Pierre Gasly's Toro Rosso outdragged Lewis Hamilton's Mercedes to the line at the end of last year's Brazilian Grand Prix it felt like a seminal moment for engine supplier Honda.
There had already been clear progress through the year, evidenced by Max Verstappen's victories with Red Bull (and he won on that day too) but this was a side-by-side comparison that reflected very well on the Japanese manufacturer.
The question in pre-season was therefore: is Honda ready to start the season with a Mercedes-beating engine?
As always in testing, we didn't have all the data we needed to get a definitive answer. We can't see GPS trace figures, we don't know what fuel loads of qualifying modes were being deployed on shorter runs.
However, Honda and Red Bull were satisfied with what they saw, and they see a lot more than us. They believed there was more power and the reliability was very strong. Red Bull had its most productive pre-season week of this engine era – despite there only being three days each week.
The last two seasons Honda had still been playing catch up at the opening races, then made a step with the introduction of Specs 2 and 3. It seemed as though it was ready to have a fighting-fit Spec 1 for the first time.
In Austria this week, the extended break has allowed Honda to ready Spec 2 in time for the start of the season. Its step forward should now be even bigger.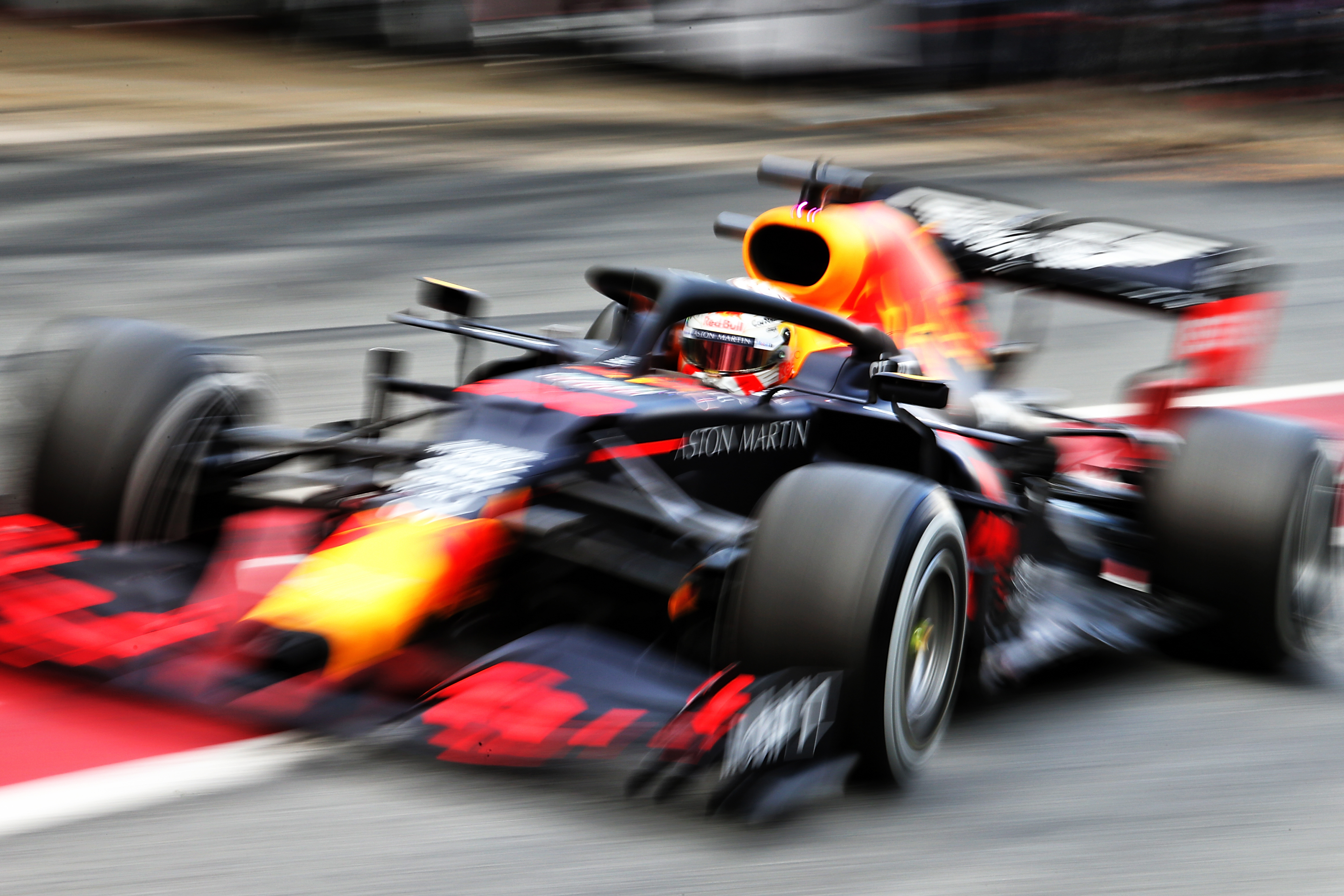 Red Bull air of confidence clashes with times/long runs
– SM
Max Verstappen loves a cutting response to a question from the media. So, when it was put to him that the Red Bull looked like a bit of a handful, lacking rear grip in low-speed corners, he had a quick retort: "Were you driving the car?"
Spins for Verstappen and Albon did give the impression the RB16 was not as well-balanced as it could have been. But Verstappen insisted it was just the drivers exploring the limits, and that you could only do that by stepping over them.
It's what testing's for, right? That and keeping your cards close to your chest.
However, in addition to some small on-track 'moments', Red Bull's laptimes, either shorter runs or race runs, were also no match for Mercedes.
Externally, the picture was not one of a team ready to fight for victories.
Speaking to Verstappen and team boss Christian Horner, though, there was a very clear difference in what we were seeing compared to how they were feeling. It's not just falling for PR speak, it was evident in their body language.
Whether that was rooted in the knowledge of upgrades coming, of Honda's engine being turned down, or a bit more fuel to come out of the car – we don't know.
But Red Bull did. So its confidence will only be heightened further by a raft of updates that have been produced in term for the season starting for real.