The Formula 1 season finally gets underway in Austria this weekend, but much has changed since the abandoned first attempt at starting the campaign in Australia four months ago.
Never before has a world championship season undergone so many changes in shape and way of working so rapidly, so here's a catch-up on how different things will be in the way the season to come works.
Condensed calendar
The revised 2020 season will be squeezed into under six months, starting off with eight races in Western Europe spread over 10 weekends with extra dates in the region set to be added at Mugello and Algarve in an updated calendar due to be issued imminently.
With F1 aiming for a minimum of 15 races and confidence high that the season can be finished off with events in Bahrain and Abu Dhabi, there's still uncertainty over some of the other later-season races.
The Singapore, Japan and Azerbaijan Grands Prix were all cancelled recently, but China, Russia, Canada, Mexico, the United States and Brazil are all still hoping to stage races.
Duplicate races and triple headers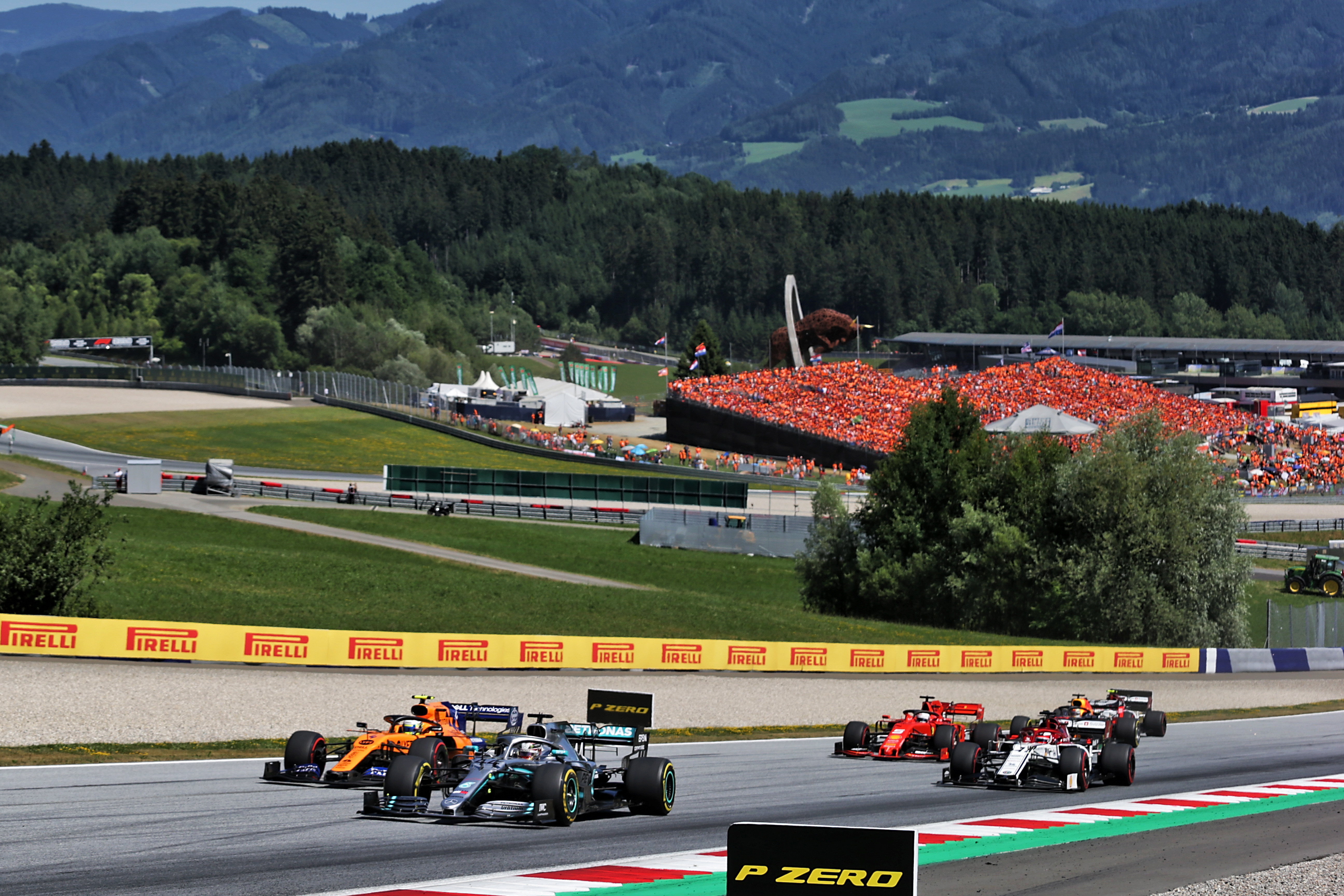 When F1 first held a triple-header in 2018 comprising France, Austria and Britain, it planned never to do so again. But needs must and the season starts with a pair of triple headers – or three back to back races.
What's more, each of these contains two races at one circuit with the Red Bull Ring and Silverstone both getting repeat races one week apart. This is the first time the world championship has ever used the same circuit twice in the same season.
Shutdown extended and moved earlier
Usually, the mandatory two-week shutdown is served in F1's summer break. Given the lengthy hiatus caused by the COVID-19 pandemic, this was moved forward and extended to nine weeks, meaning teams have now all served their shutdowns. A 43-day engine manufacturer shutdown was also introduced.
No engine development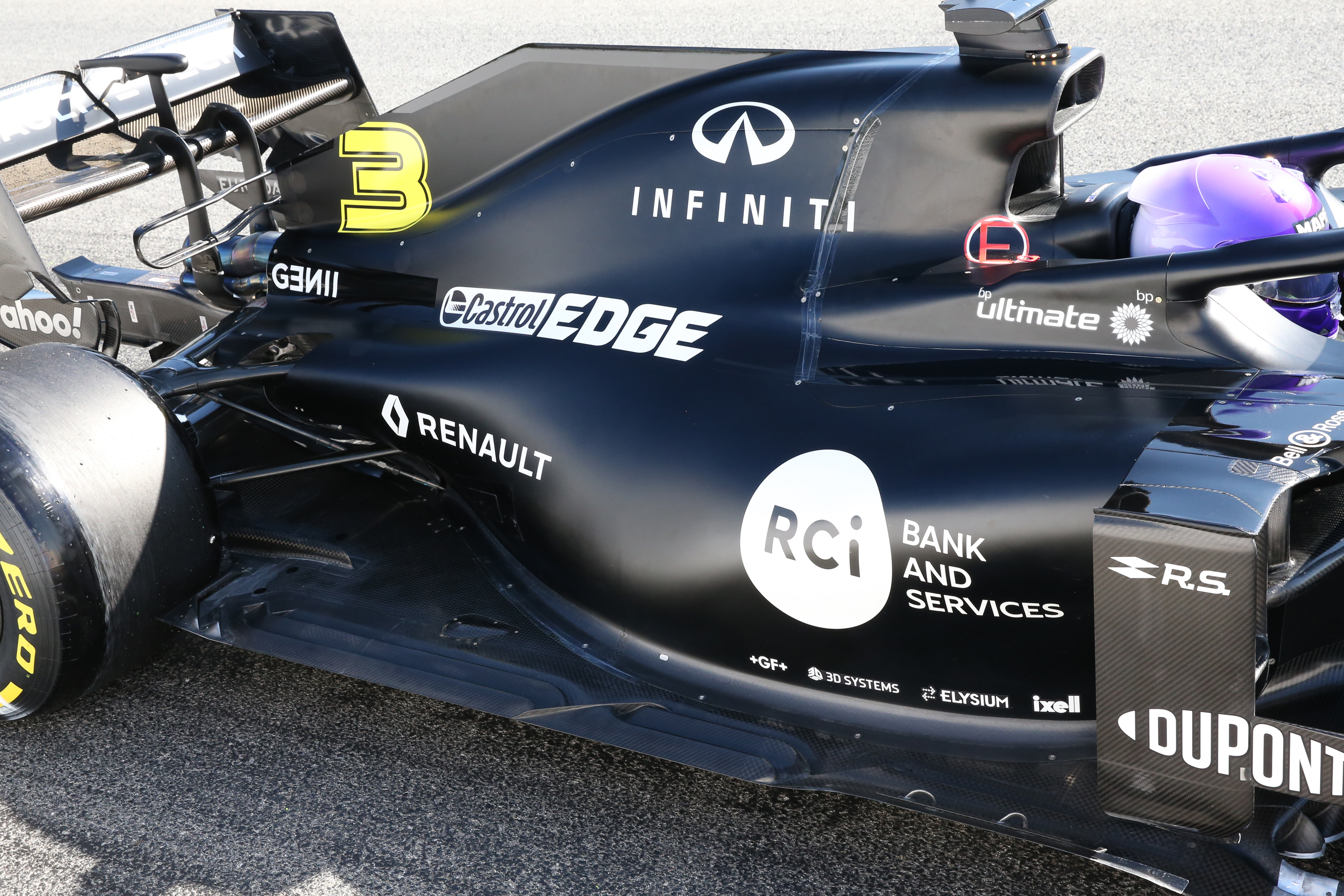 A freeze has been put on engine development, meaning whatever specification is used for the Austrian Grand Prix is set for the season. There are exceptions in the wider power unit package, because the MGU-K, control electronics and energy store, and related parts, can be changed once over the course of 2020/21.
Development token system introduced
Development over the rest of the season, and next year, is controlled by a token system. While aerodynamic surfaces remain free, the 40 stipulated components/groups of components covering mechanical and other aspects are frozen either at race one or race eight, with a token value assigned to them should a team wish to modify them. Teams each receive two tokens to govern changes after the homologation date, which will in most if not all cases be used over the winter.
COVID-19 testing
As part of F1's attempt to create a secure biosphere personnel heading to races were tested before departing and then at five-day intervals, with those showing any of a specified list of symptoms within the new COVID-19 Code of Conduct also having to report for additional testing.
In the case of a positive test, they must be isolated and any individuals they are deemed to have been in close contact with also tested and isolated while awaiting their result. Contact tracing procedures will be in place, with the possibility of an app being used to monitor this.
Team bubbles
Each team is considered to be a separate group that may not mix with other teams either in the paddock or at other times. Teams have created sub-groups within their groups to minimise the loss of personnel in the case of a positive test. This does mean there is a risk of a car or cars not running in sessions should too many personnel either have to submit themselves for testing on the basis of contact or give a positive test.
Masks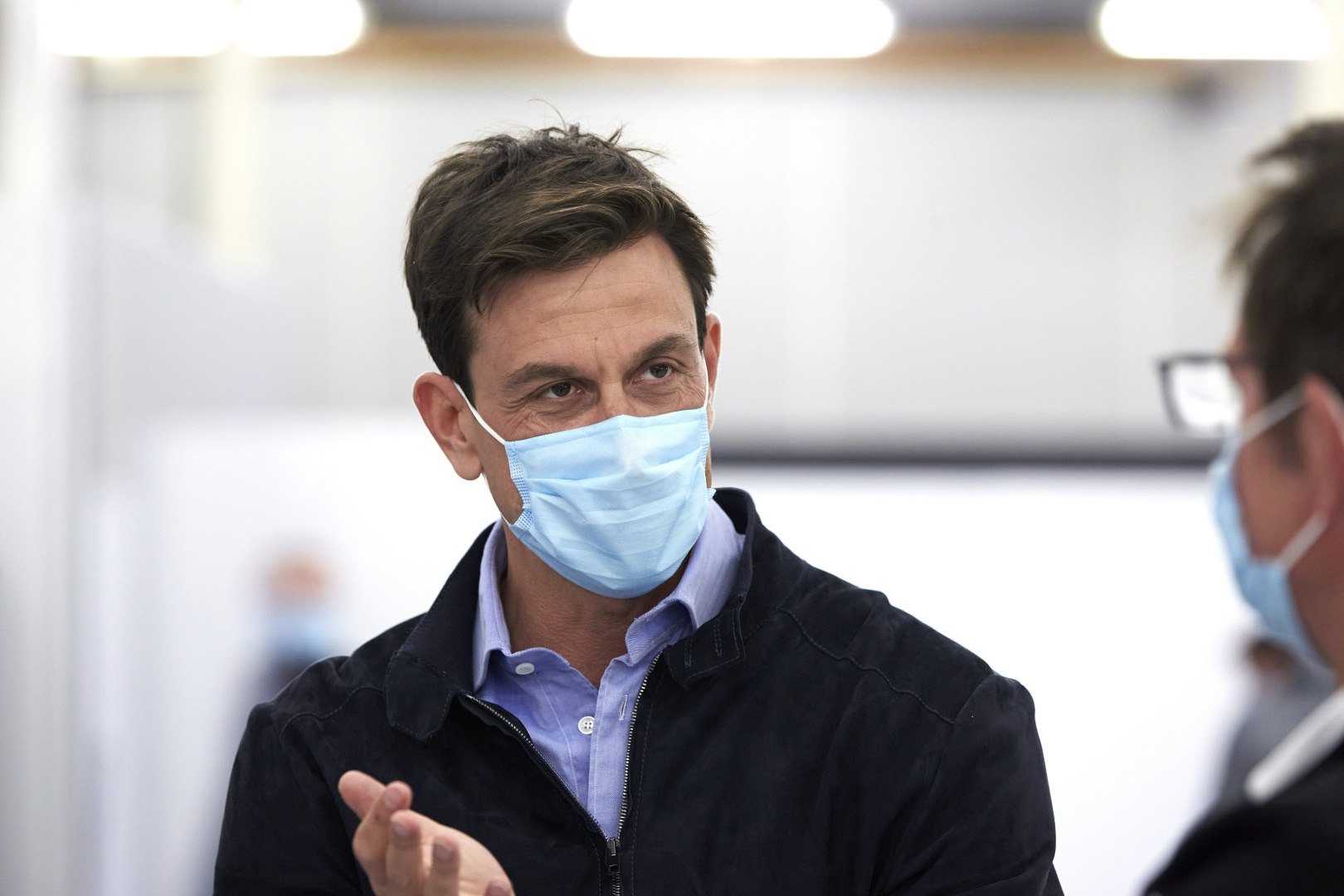 Those in the paddock are required to wear masks to minimise the risk of spreading COVID-19. Those working for the teams must also used additional protective equipment, as well as observing social distancing in and out of the garage.
Minimal media
Few media are allowed to be at the circuit and those who are there are not allowed to enter the paddock or have close contact with team personnel. There will be press conferences conducted online allowing accredited media to participate. TV personnel are also limited and must maintain social distancing at all times but can conduct interviews provided they follow social distancing rules.
No grid walk
While broadcasters will be permitted on the grid, this will only be in a designated and marked area, meaning the traditional gridwalk is impossible even for those few who are there.
No podium ceremony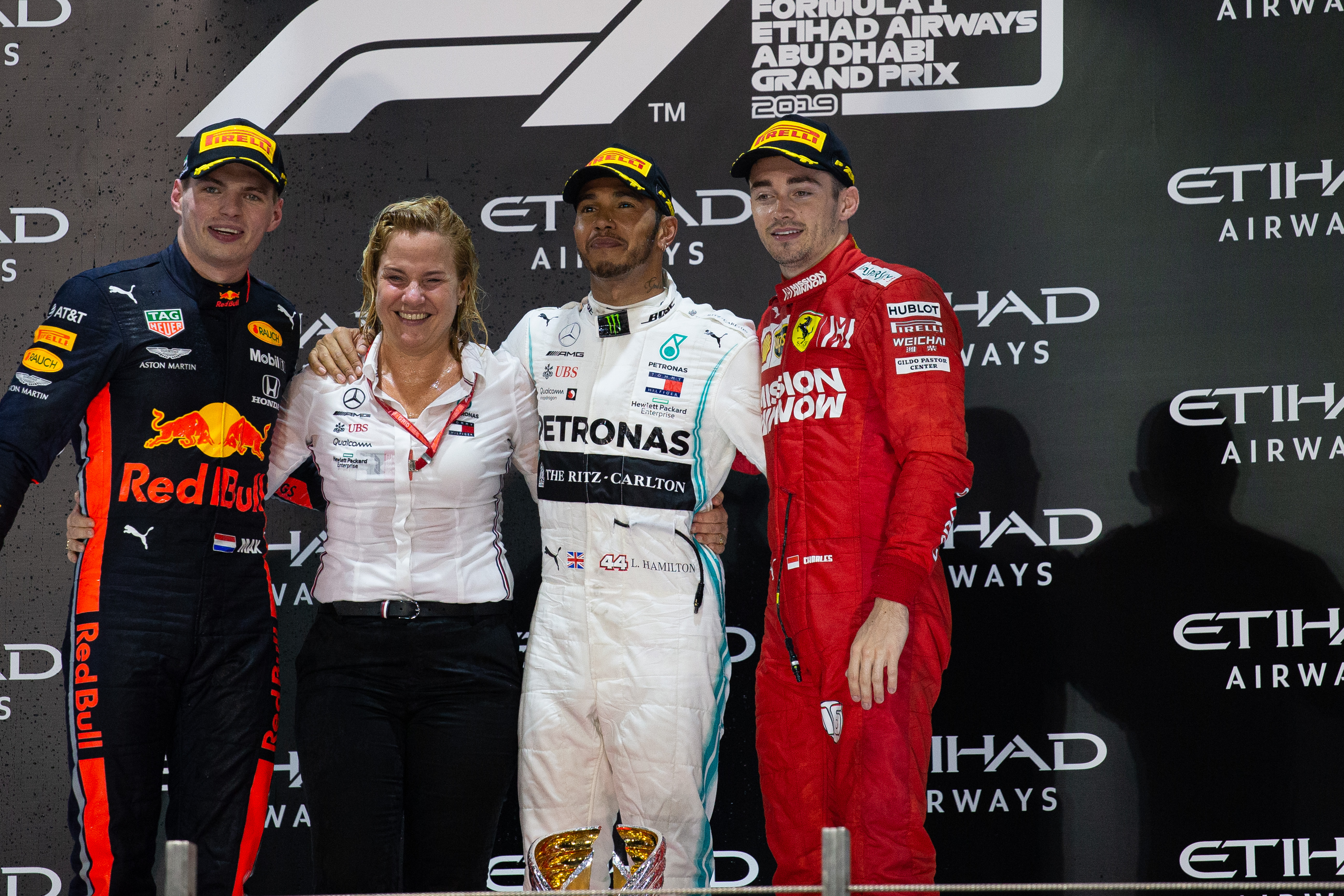 For closed events, there will not be a conventional podium with the race director able to issue instructions for each venue on how the presentation will take place.
F1's managing director of motorsport Ross Brawn has suggested that the trophies could be collected by drivers standing in front of their parked up cars on the main straight after the race.
Timetable and race format unchanged
The timetable and race format for grand prix weekends will be as normal, with three hours of practice on Friday split over two sessions, an hour of practice on Saturday before qualifying and then the race on Sunday. The possibility of running the second races at venue with a reverse grid qualifying race was rejected, while discussions to modify the timetable did not lead to any changes.
Stewarding can be done off-site
Provision has been made for F1 stewards to do their job even if they do not make it to the the circuit should it be required. A new sporting regulation demands that they must be available and contactable at all times if off-site.
Mandatory tyre allocation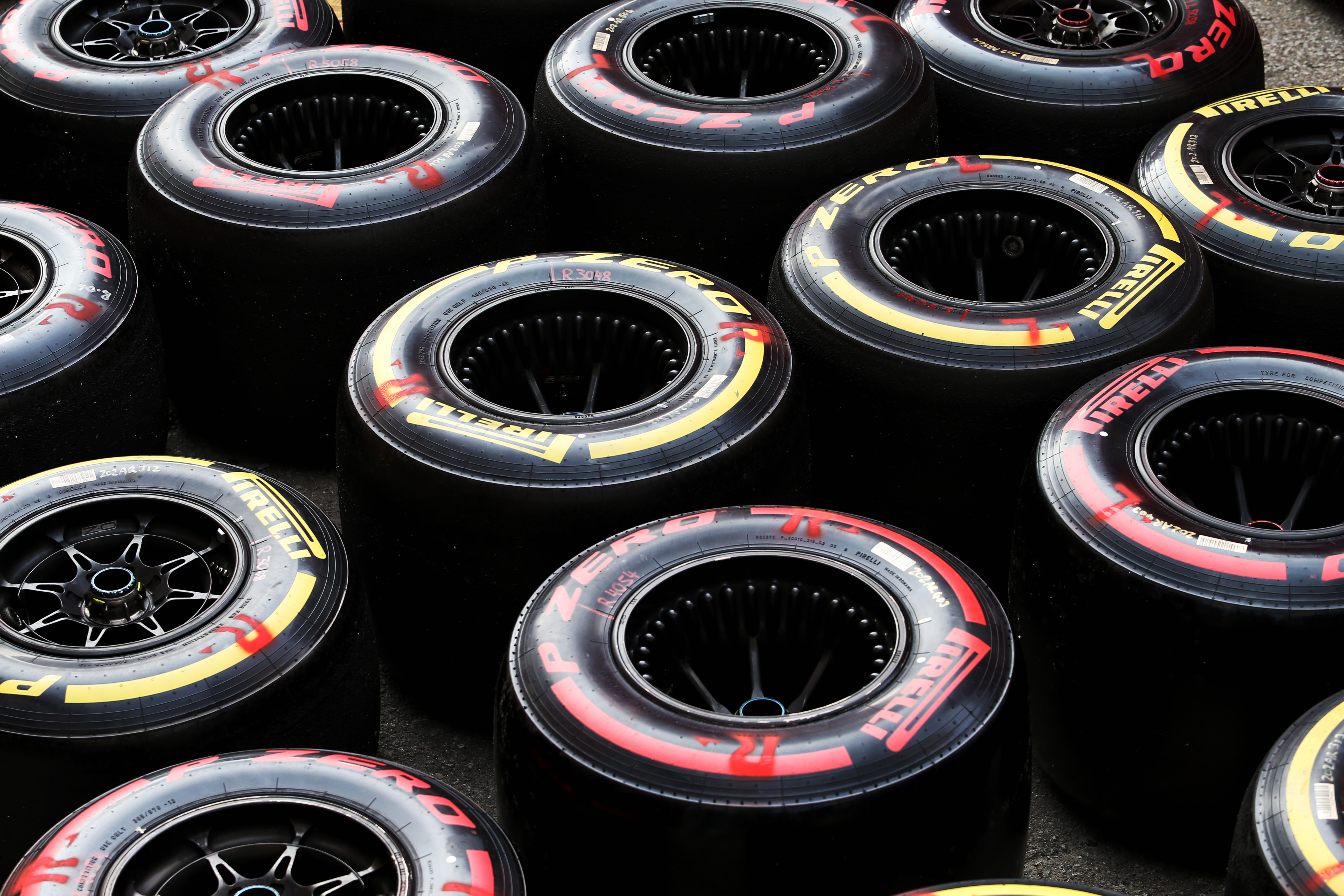 Unless the FIA and Pirelli decide otherwise, a standard allocation of tyres is now given to each driver. This comprises two sets of the hard tyre, three of mediums and eight of the softs.
Teams limited to 80 personnel
For any race designated by the FIA as a 'Closed Event' – as the races at the start of the championship are – teams are permitted a maximum of 80 personnel at the circuit. The regulation dictating only 60 operational personnel – defined as those who are involved with the running of the cars – remains in place.
New pre-race procedure
F1 has modified its race-start procedure, which now begins 30 minutes before the race rather than 40. Team personnel will have to remove themselves in the grid in phases, with only 16 personnel from each team allowed on the grid with three minutes remaining.
Curfew reduced
Because of the extra safety protocols that must be adhered to, the overnight curfew when personnel are not allowed inside the circuit overnight before practice begins on Friday and Saturday has been reduced by an hour.