Normally it's from on-track performance or in-garage behaviour that you learn the most about a Formula 1 driver and what makes them tick.
But though none of that's been an option for the past three months, the lockdown and pause in racing has actually revealed a huge amount about many of the drivers on the 2020 F1 grid.
These are the main things we've learned about them.
Leclerc has the personality to match his on-track performances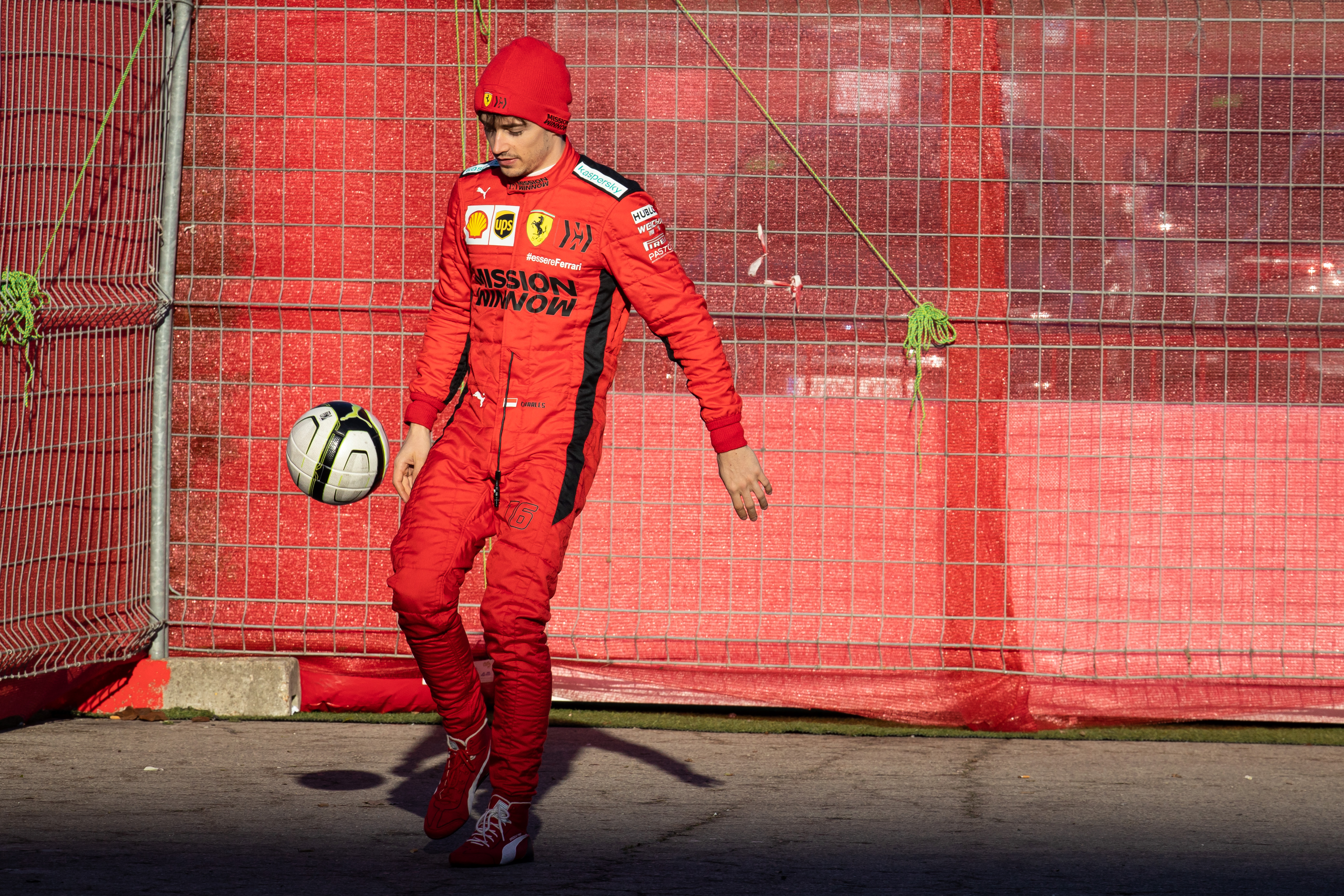 Charles Leclerc emerged as a star on-track with his sensational performances for Ferrari last year, but the hiatus in the F1 season allowed him to show what he has to offer off-track.
A prolific Twitch broadcaster during the peak of the lockdown, his antics racing lawnmowers, trucks and F1 cars with George Russell and Alex Albon showed he knows how to enjoy himself. Likewise, his appearance wearing a banana costume shows he doesn't take himself too seriously.
Even in the Virtual F1 events, his character came across strongly as he interacted with Twitch channel subscribers while racing and showed a fine blend of character and competitive spirit.
So deeply did he become immersed in Twitch that, at one stage, girlfriend Charlotte had to subscribe to his channel to ask to be let into their Monaco apartment!
. @Charles_Leclerc : "So my girlfriend had to subscribe to my twitch channel to tell me to open the door." 🤣

(Charlotte forgot her keys at home)https://t.co/Hja90wZ0Rn#F1 #Charles16 pic.twitter.com/dyXYZGNfd1

— Charles Leclerc Fan Page (@LeclercNews) May 16, 2020
The pressures and demands of being a Ferrari driver can make it difficult for a driver's personality to shine through, but Leclerc has now shown himself to be an affable, charismatic and enthusiastic character who fans can really get behind. – Edd Straw
Bottas's happiness underlines new focus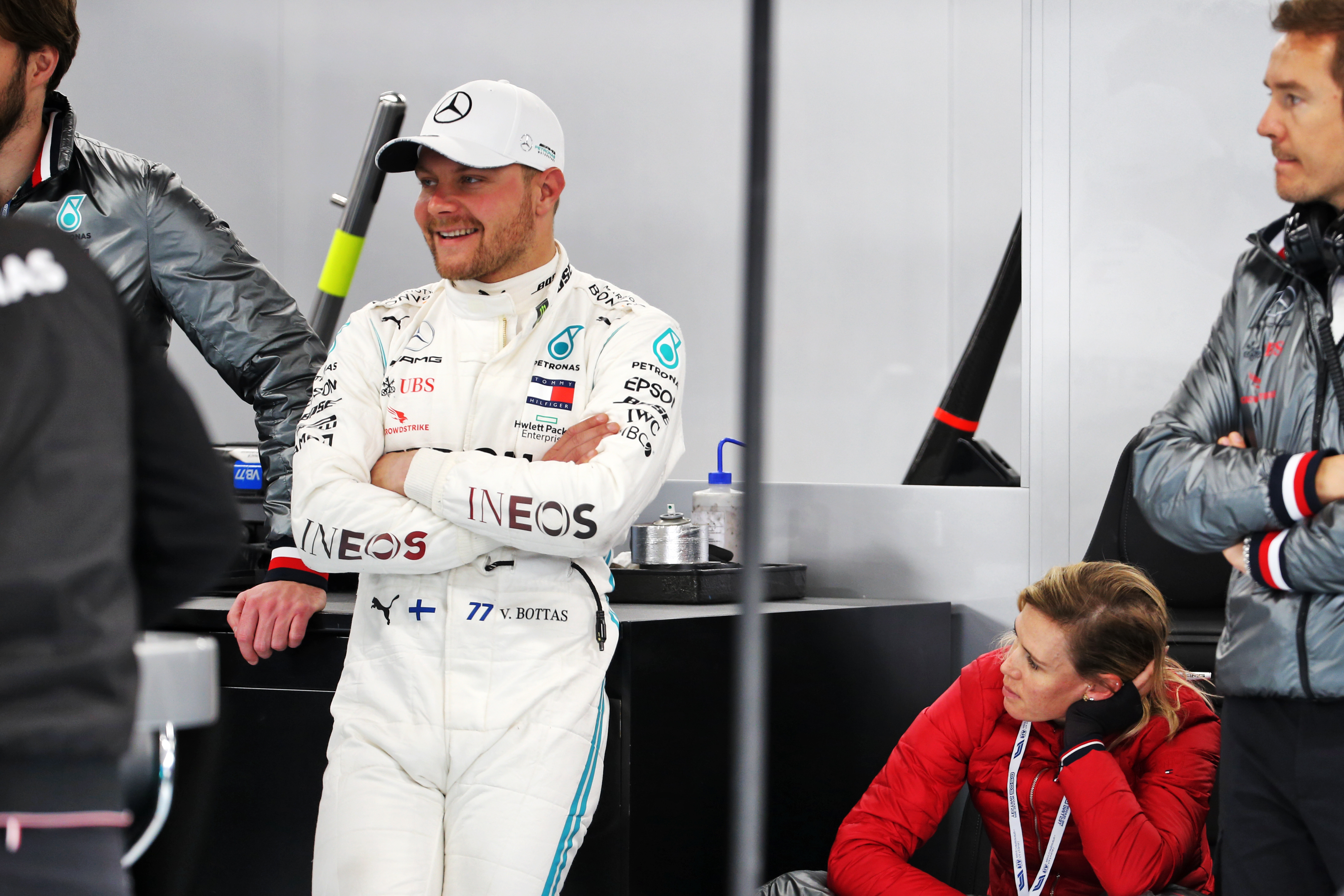 The Valtteri Bottas of 2020 is a very different prospect on-track and off it to what he was like in late-2018: a defeated man who fell out of love with F1 and couldn't wait to escape into the off-season.
Bottas, to use a cliche, went soul-searching. He came back stronger in F1 and last year enjoyed his best season in F1.
Ahead of the 2019 season finale, it emerged he and his wife were separating. Connecting the two would be unfair, but Valtteri is only human – if he was able to reconcile any off-track problems, it stands to reason his focus would be stronger.
The number of times Bottas has referenced his happiness, focusing on himself and his mental well-being as a result of the season's hiatus is not a coincidence. Off-track serenity can be a big part of a driver's psyche. It seems that Bottas has that in early 2020.
Far from being distracted and disappointed by his best-laid plans being thwarted by the season being postponed, Bottas seems to have focused on what he can control.
He's been karting, rallying, cycling – there's been no shortage of Bottas finding competitive ways to keep his instincts sharp. And he has a team-mate in that endeavour, his girlfriend Tiffany Cromwell: an Australian road cyclist.
When Bottas revealed his new relationship in February he captioned a photo of the pair of them together with #hatersgonnahate and dropped a "To whom it may concern" – in this context, batting off any comments about the new relationship, but to F1 fans a reference to his famous post-race radio message after dominating the 2019 Australian Grand Prix.
The point is, Valtteri Bottas means business in 2020. So scrap all the talk of Bottas 2.0 from last year, or Bottas 3.0 (with a beard) this year. Original Bottas always had tremendous potential: maybe this is his best chance to harness it. – Scott Mitchell
Ricciardo has been recharged by F1's hiatus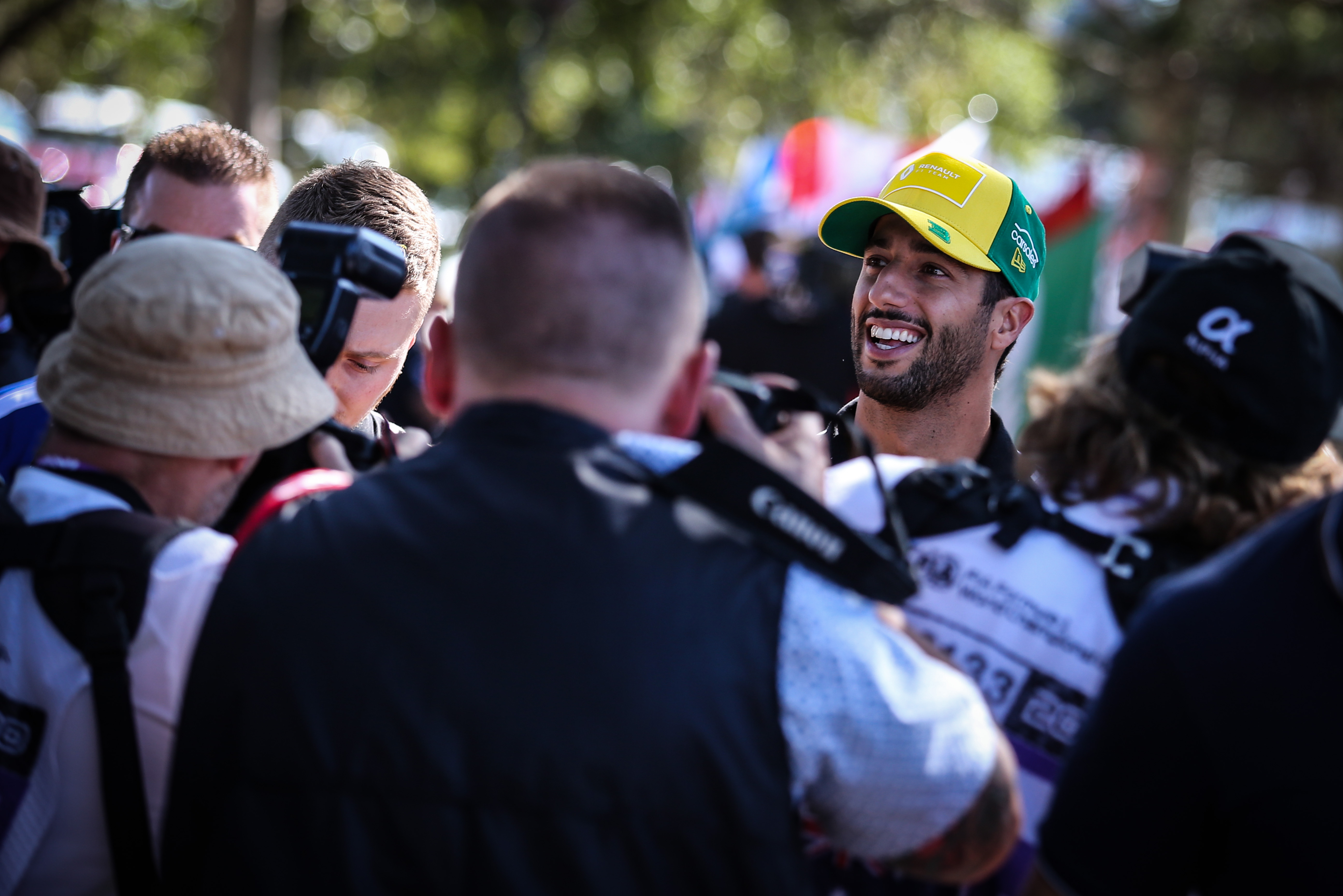 Elite sport is a high-pressure and draining environment that can take a huge toll on its practitioners both through the intensive competitive environment and constant travel.
Daniel Ricciardo only turns 31 this week, but repeatedly during interviews he has suggested that this hiatus might extend his career as he has recharged during lockdown on his farm.
"With the way our schedule is, you get into a rhythm," said Ricciardo. "You're travelling every few days and with timezones and jetlag, you go through quite a bit of sleep deprivation and you charge on.
"Normally, at the end of the season when we stop I feel like everyone comes down with a cold, or we're just run down. So your body does take a bit of a beating and that's even aside from the competition.
"But having a forced break was a chance to not only recover, but to really improve certainly physical condition. I could actually establish a routine which I could keep for more than four or five days.
"The negative was not being able to race, not being able to compete, but being away from it reiterated how much I love it, how much I miss it, so I would say that was a positive as well."
With Ricciardo's hopes of a seat in a race-winning car next year dashed and a move to McLaren already agreed for 2021, the extra charge in the batteries and reminder of exactly why he races could serve him well as he works for a return to the front and the shot at the title he craves. – ES
Russell is a competitive machine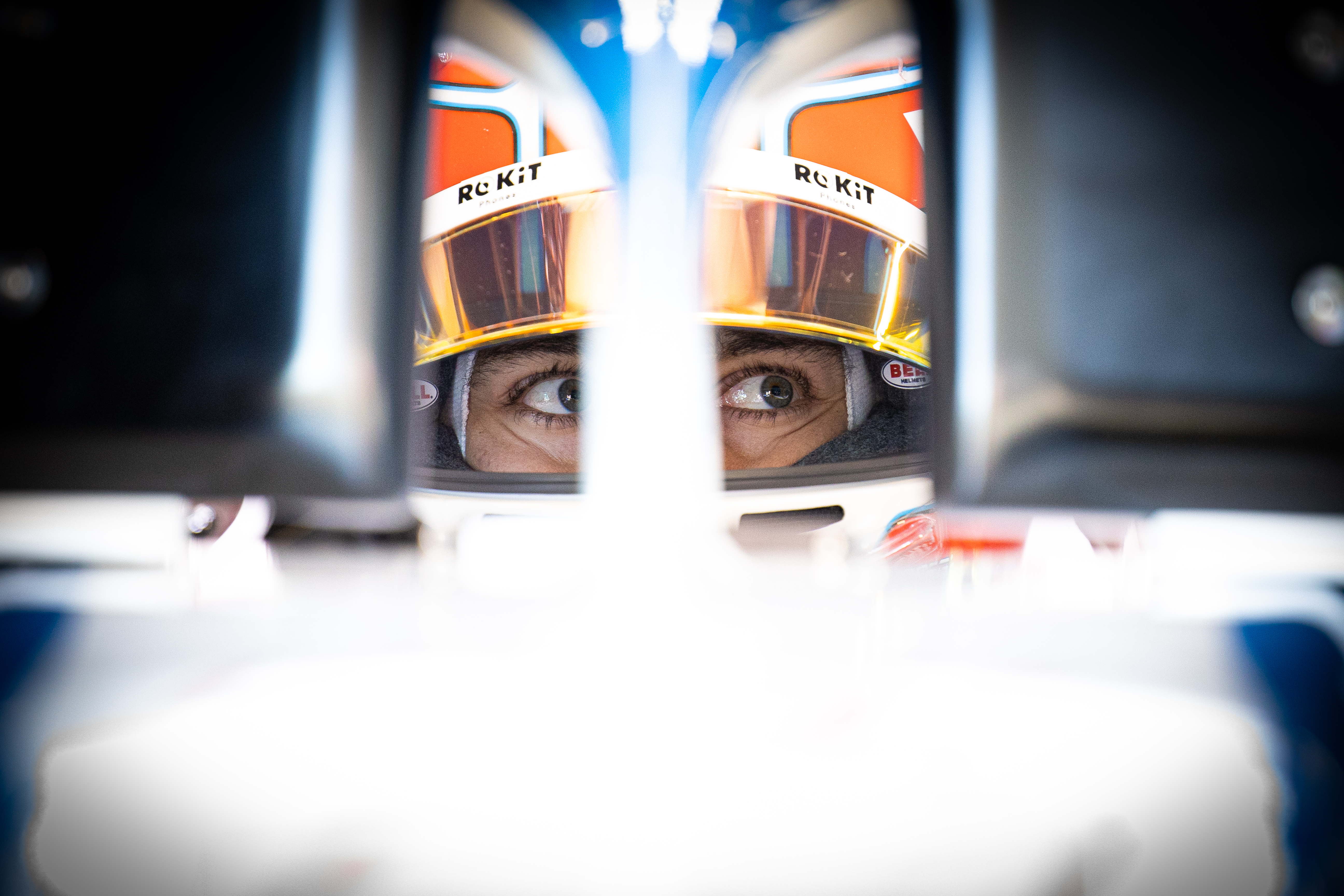 Given George Russell spent most of the 2019 Formula 1 season in uncompetitive anonymity at the back of the grid, those witnessing his success in Virtual GPs might have been surprised by what they saw.
Despite this being the least serious of the high-profile esports series and his prowess saying nothing about his speed in a real-world racing car given the F1 2019 game is not designed to be a simulation, it still revealed much about Russell.
What stood out was his ruthless determination to perform at his best. Russell took the attitude that he was in it to win it, turning himself from simracing novice into a driver able to lap at comparable pace to the F1 2019 game specialists.
He put in the practice, he learned from the specialists on the successful Williams Esports team and, aided by Williams Esports co-ordinator Javi Guerra on the radio, emerged as the dominant force as the eight-event season progressed.
If that's the level of rigour and focus he brings to a series focused more on entertainment than being a hardcore simracing championship, imagine how seriously he takes his day job.
Hopefully, the Williams FW43 will make him more difficult to ignore when the real F1 season gets going. – ES
Hamilton has actions to go with his words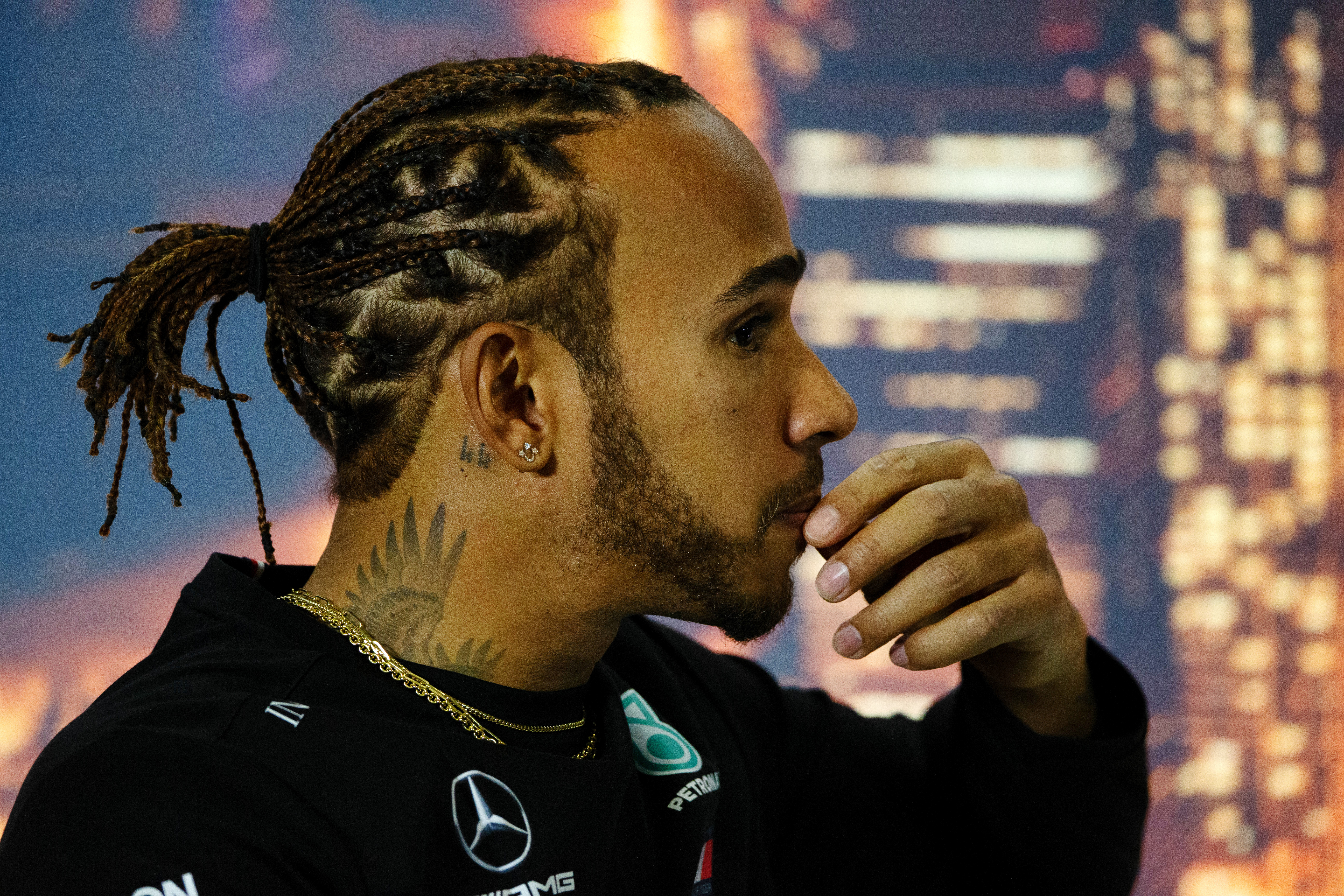 "It's not a normal year. Today we are seeing an opportunity for change. My race is to be supporting that."
As he's reached his mid-30s, Lewis Hamilton has become ever more considered and thoughtful in his opinions on any topic inside and outside racing. Earlier in his career he tended to either be too quiet or too clumsy when it came to making his views clear. Now, at a time it really, really matters, he's found his voice.
He made fellow drivers feel comfortable lending their voice to amplify the Black Lives Matter message, something they were clearly reticent to do beforehand.
And F1 has promised a clear anti-racism message at its opener, the establishment of a task force to tackle it, and $1million of Chase Carey's own money into creating opportunities.
Would that have happened without Hamilton being such a prominent and heartfelt voice for the Black Lives Matter cause? Given the pressure on all organisations to react to what's happened in the wake of the death of George Floyd, it probably would.
But Hamilton's stance has removed any choice anyone in F1 might've felt they had in the matter. He has led and others have followed.
It's not just racial equality that Hamilton's been speaking out over, though.
View this post on Instagram
Lessons on good hand hygiene from the F1 world champion were an unexpected twist of the early lockdown weeks, though that perhaps came across a touch patronising. There was nothing condescending when he later hit out at the British government's handling of the pandemic, only outrage.
Though it was overshadowed by Hamilton's verdict in the same post on the toppling of slave trader Edward Colston's statue in Bristol, for the greatest British racing driver of the era to directly slam a UK government – ending with an emphatic "we need better leaders!" – was extraordinary. – Matt Beer
Sainz's McLaren bond goes deep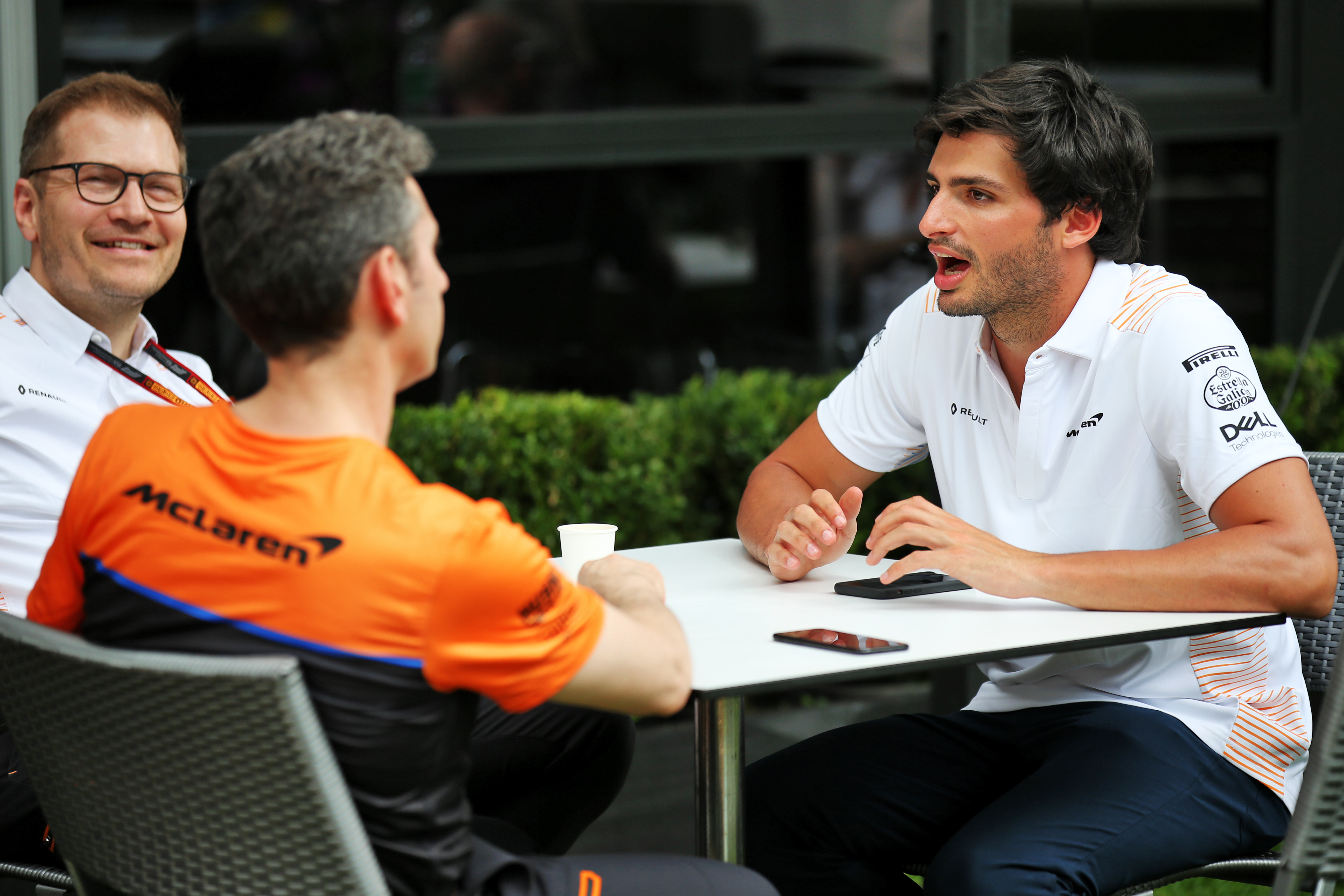 When McLaren announced it had signed Daniel Ricciardo to replace Ferrari-bound Carlos Sainz Jr, Ricciardo's current team Renault issued a short statement in which a thinly-veiled swipe from team boss Cyril Abiteboul appeared to call Ricciardo's loyalty into question.
It was a curious communication that raised eyebrows at other teams, not just to those on the periphery of the F1 bubble.
McLaren could potentially have felt the same about Sainz. It gave him a chance when Red Bull and Renault snubbed him, and facilitated his best season in F1. The two parties were clearly a great match: yet barely a year into the relationship, Sainz was already in talks with Ferrari.
However, McLaren knew all about it. More than that: McLaren encouraged it.
OK, it helped that the team knew if Sainz left then a driver like Ricciardo would be a very, very good replacement. But when news broke halfway through F1's hiatus, the strength of their relationship became clear.
McLaren Racing CEO Zak Brown said "the majority" of driver moves are the result of people "sneaking around the back of motorhomes trying to have secret dates", and made a clear reference to Renault when he said: "It's great to see that drivers and teams can separate and there not be animosity.
"Because I think if you look at some of the other movements, it looks like unfortunately there's some bad blood – yet those people still need to race together this year.
"So I'm quite proud of how we've handled it."
But it was Sainz's unexpected 'love letter' to McLaren that showed the real depth of their relationship, and made it clear that this would have remained rock-solid were it not for an unexpected change of circumstances that presented Sainz with a potentially career/life-changing opportunity.
"He did a great video, which we didn't even know he was doing," Brown revealed. "That's something he did on his own.
"So I think there's a real affection for the Sainz family and McLaren, and always will be." – SM
Verstappen is a ferociously serious 'gamer'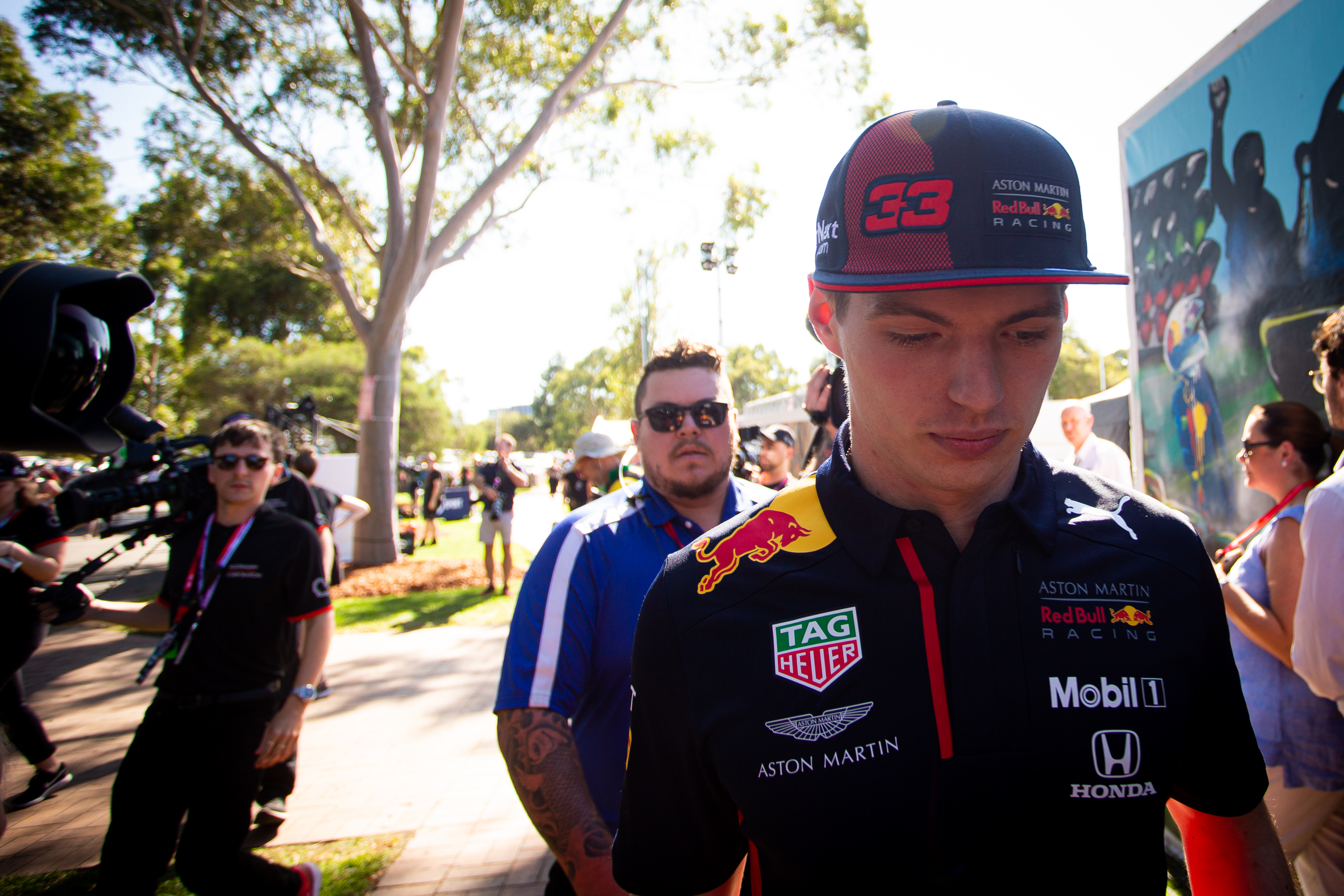 Max Verstappen is not simracing's great entertainer: he has streamed some of his activity during the break but unlike Lando Norris and Charles Leclerc there is little attention paid to those watching. Verstappen's like an even more laser-focused Russell, and that's saying something.
It was clear early on that Verstappen had no interest in F1's virtual series because he saw F1 2019 for what it is: a video game. Verstappen doesn't concern himself with that, he's only online for the serious stuff. Some rFactor 2 but mainly iRacing. The break gave us a very good look at why that's the case.
"It's keeping me sharp", he said. "What else can you do at this moment? You have to stay inside.
"And it's fun, I really enjoy simracing anyway. Over the winter I did it a lot and I try to practice my skills and make it even better.
"That's why I love doing it."
As for his driving, it's positive and assertive. In the Formula 3 car and a BMW GTE machine he likes to hustle the car to the apex and uses lower gears and late/mid-corner shifts to help manipulate the rotation of the rear.
He's less manipulative with the Porsche Cup car, but that seems to have a livelier rear end anyway. Maybe the focus there was a mix of driving ability and knowing how to go quickly on iRacing, rather than having to work the car to do what you want. That makes the car more neutral and therefore Verstappen's fundamental pace shows.
Whatever the reason, the way he bounced from car to car and never missed a beat was phenomenally impressive.
Driving an LMP2 car at Suzuka, he clocked early in practice that you could take kerbs well in this car and was visibly more aggressive through Degner 1. He also noted the car bottom out on the kerb at Spoon in practice, which made him all the more annoyed to spin there in the race after being punted out of the lead.
Laser focus doesn't mean Verstappen has blinkers on. He's got good awareness, paying attention to other things that are happening and not just his own race.
His team-mates, including Norris and Antonio Felix da Costa, were sometimes simply in awe of what Verstappen could do. The Dutchman would leave no stone unturned to find the smallest advantage: even in the sim world. – SM