The contrast between Ferrari team-mates Carlos Sainz and Charles Leclerc could not have been more extreme during the Azerbaijan Grand Prix weekend.
While Leclerc felt he "maximised absolutely everything", Sainz was well off his pace and is now looking to the Miami Grand Prix weekend for a reset.
Sainz's struggled to get within half a second of Leclerc on the streets of Baku, both over a lap and in race conditions. That's despite an encouraging initial stint in the grand prix on medium-compound Pirellis where he was more competitive before switching to the hard tyres, after which he dropped away from Leclerc rapidly.
The 28-year-old admitted after qualifying on Friday that his weekend was one of "damage limitation", meaning he was content to have brought home points for fifth place in both races.
"The first stint on the medium, I looked like I found a bit of pace back, and then as soon as I put the hard on my struggles of the weekend appeared again," said Sainz.
"I was very on the limit of crashing or feeling like I was losing the car, so a pretty long race, and mentally stressful after the struggles of the weekend.
"But I brought home the P5. I'm sure we will find out why this happened this weekend and I'm sure in Miami we will be back on form."
Sainz was visibly more tentative than Leclerc on turn-in and always appeared contained by the lack of confidence he described in his approach.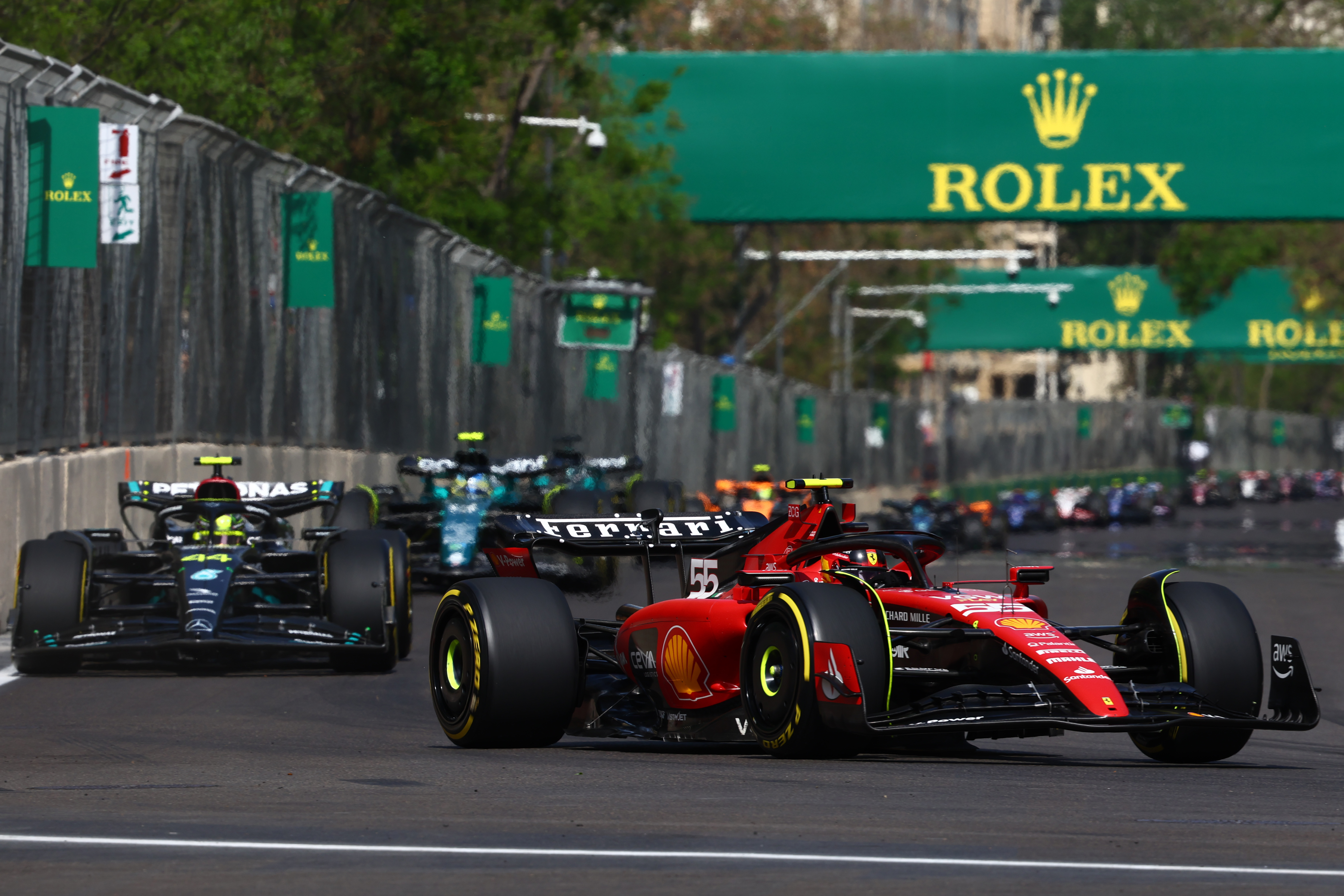 He pointed to the tricky downhill Turn 15 left-hander, effectively the penultimate corner of the track before the flat-out sweeps to the line, as a place where he had to be cautious.
Sainz also felt that last year he would have made an error while struggling so much, rather than just being cautious and ensuring he brought the car home.
"It's a tricky corner, it becomes really narrow, and today there was a bit of tailwind there, pushing us from behind," he said of Turn 15. "It meant that it was very easy to clip the wall on the outside.
"That's why when you're struggling for confidence, you just need to back off because any moment you can put it in the wall and throw away 10 points.
"I think last year I would have made a mistake because I was less experienced in a weekend. This weekend, I could be easier and make sure I didn't do the mistakes of last year."
Sainz also perhaps found that mindset a little easier to adopt given, by and large, he's been happier with the Ferrari than he was early last year.
He feels he understands the car and although he's been outpaced by Leclerc in every qualifying session, prior to Baku he was always upbeat about his performance level even though he didn't always put together a lap in qualifying.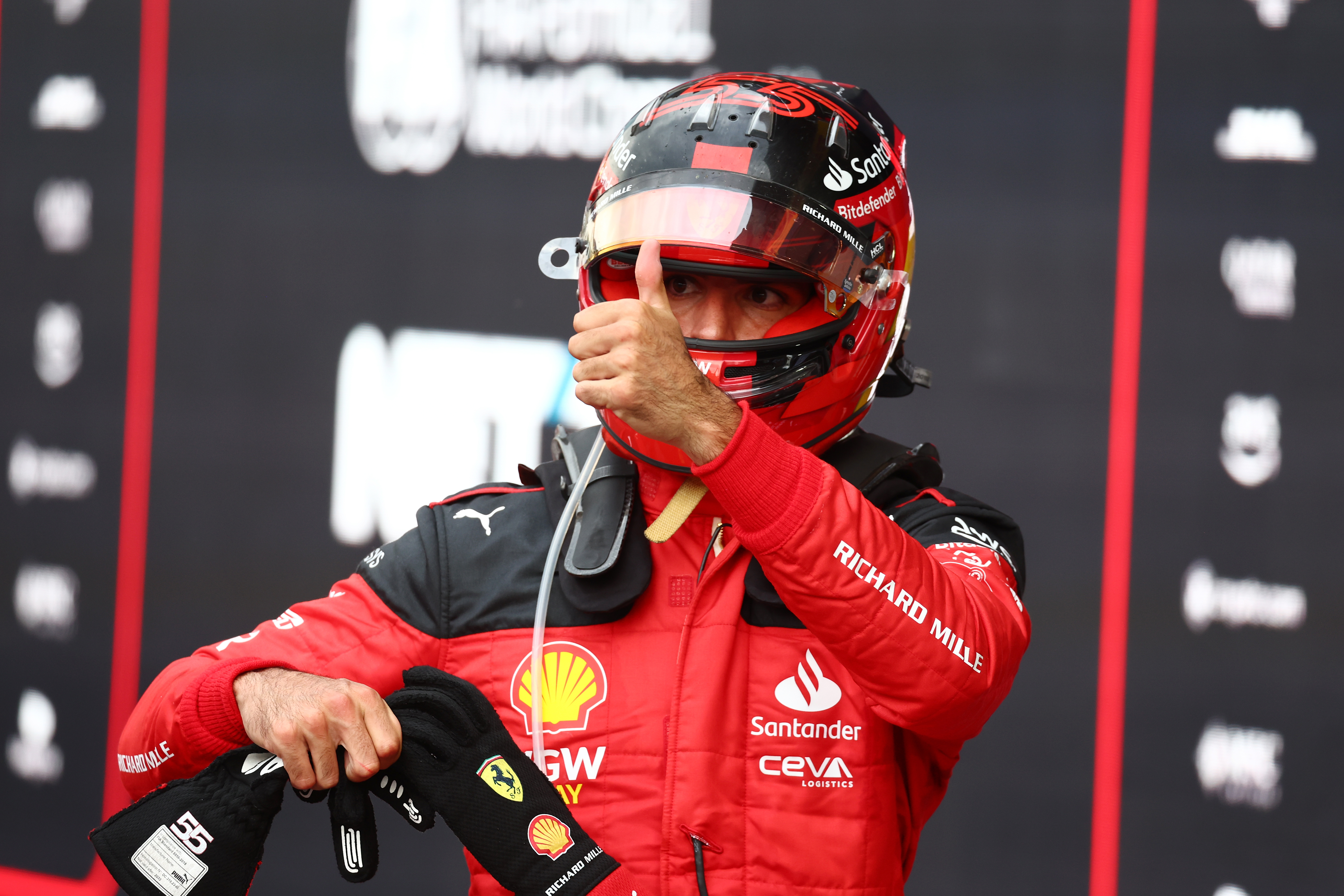 He also went into the Azerbaijan weekend off the back of a confidence-boosting weekend in Australia where, despite the error he made at the late standing restart that earned a five-second penalty that denied him points, he showed encouraging pace. After qualifying in Baku, he noted that he hadn't fundamentally changed anything about the car.
Sainz wouldn't say what he believed the root of his struggles were, suggesting the team needed more time to analyse the data and understand that. He also won't have been helped by the comparison to the virtuoso performance level of Leclerc, a driver with the capacity to lay it on the line while threading an F1 car around the narrow confines of an F1 track and back himself to always gather it up.
"We haven't had time to sit down and analyse," said Sainz. "We've had to very quickly go into the next session, fine-tune the car with the front wing and switches to put it in a bit of a better place, but we haven't dug deep into the data to see what could have happened this weekend.
"But I'm sure, together with my engineers, we will find out and be back on form in Miami. It's a shame to have such a frustrating long weekend here.
"In a way, I find it positive that the next race is coming quickly because I can get this one behind me very quickly. On the other hand, probably I would need a bit more time. But we've turned it around in the past, within three or four days, and I expect we will do the same for Miami."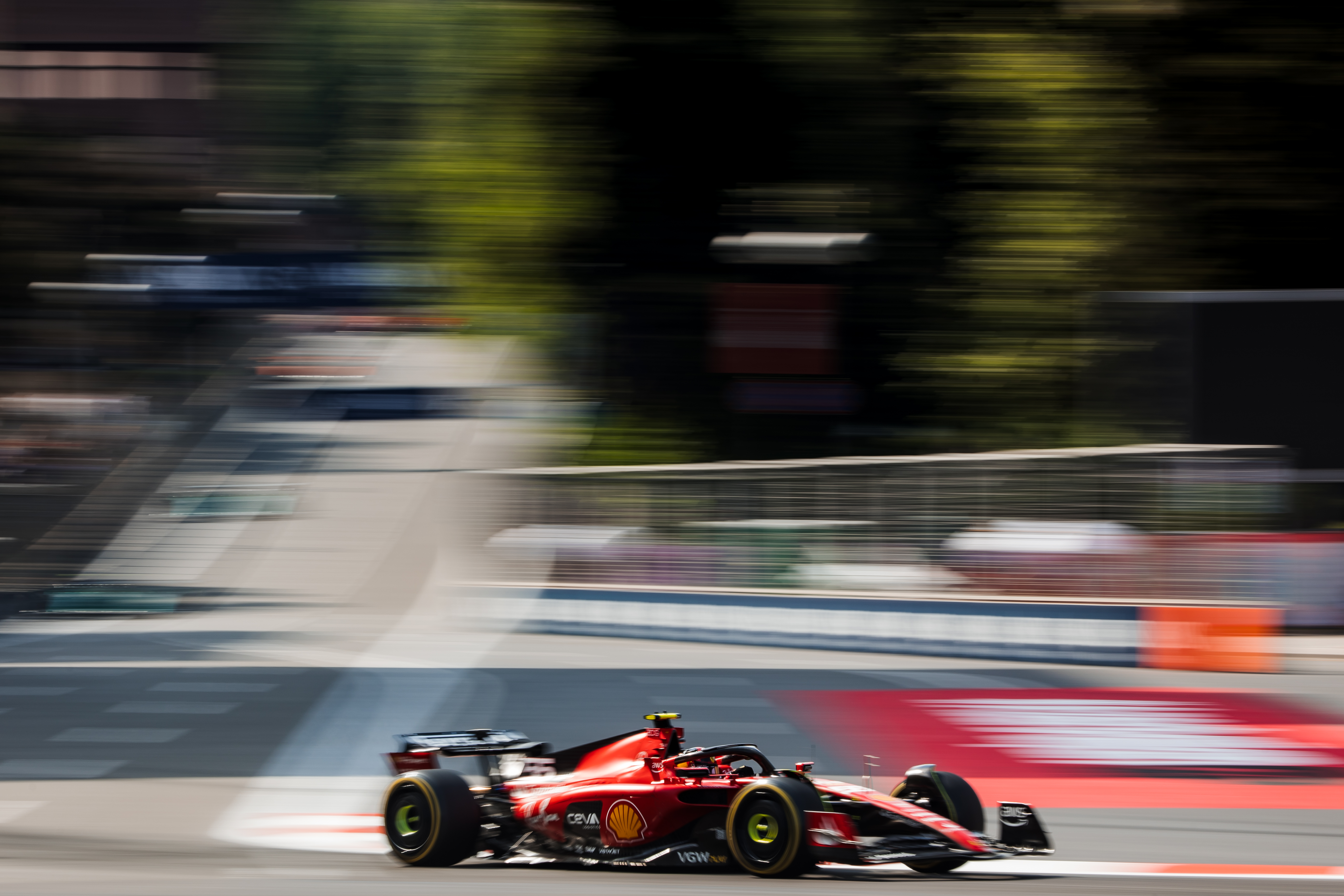 Ferrari team principal Frederic Vasseur argued that, on top of a lack of confidence, the mistake early in Q1 compounded Sainz's struggles. Sainz therefore had just one set of tyres left for Q3, which augmented the gap to Leclerc, who was 0.813s faster in the main qualifying session.
Sainz also felt the failure to reach Q3 with two sets of fresh soft Pirellis available exaggerated the gap, with the deficit slightly reduced in the sprint shootout qualifying session but only to just under six tenths.
Vasseur was satisfied Sainz was able to bank 14 points for a pair of fifth places on a weekend where there was little opportunity to recover from a poor start.
"The lack of confidence came from the beginning," said Vasseur of Sainz. "With this format, it's quite difficult to recover because when you have FP1, FP2, FP3, some drivers are able to build up the pace over the weekend. This weekend, if you don't start with the right pace, you are a bit lost.
"I'm more than happy with the job done by Carlos this weekend, because even in this situation he's able to finish P5, to recover and he had decent pace in the race.
"We know that on some occasions that you have a turn down, it's a sport. He did a very good job even compared to Charles in Melbourne and this weekend was a bit more difficult. But most important is to be able to do P5 and score good points even when the weekends are tough."
A return to form in Miami, at a circuit where he suffered a practice crash last year, is likely. But the process of evaluating the difficulties of the Baku weekend could also hint at an aspect of the Ferrari SF-23 that Sainz perhaps doesn't have quite as good a handle on as he previously thought.