Carlos Sainz's struggles in qualifying for the Azerbaijan Grand Prix were in stark contrast to Ferrari Formula 1 team-mate Charles Leclerc's run to pole position, with a spin, a trip up the escape road and a deficit of 0.813 seconds.
Sainz at least, as he put it, "saved the day" with a strong lap early in Q3 on his only remaining new set of softs to salvage fourth place. That he felt this was a positive outcome in the context of how his day went shows just how difficult uncomfortable he was.
Visibly less confident than Leclerc, he was unhappy with the car balance despite running what was largely the same set-up with which he set a strong pace during the Australian Grand Prix earlier this month.
"Especially in sector one I was always tending to do mistakes," said Sainz when asked by The Race about his difficulties and the part troubles getting the front tyres up to temperature played.
"Honestly, since the very first run of FP1 I was just struggling. Same car, same set-up as Australia and, for some reason, I was just off. Off with feeling, off with balance, off with my own balance, I was just tending to struggle quite a bit.
"In the end, I put myself into even more trouble in Q1 and Q2 by doing mistakes and losing even more confidence with the car. I was trailing the whole day.
"One set [of fresh soft tyres] only in Q3 exaggerates the gap, but I'm not happy about today."
Having been just over half-a-second slower than Leclerc in Friday's free practice session, Sainz's qualifying started badly.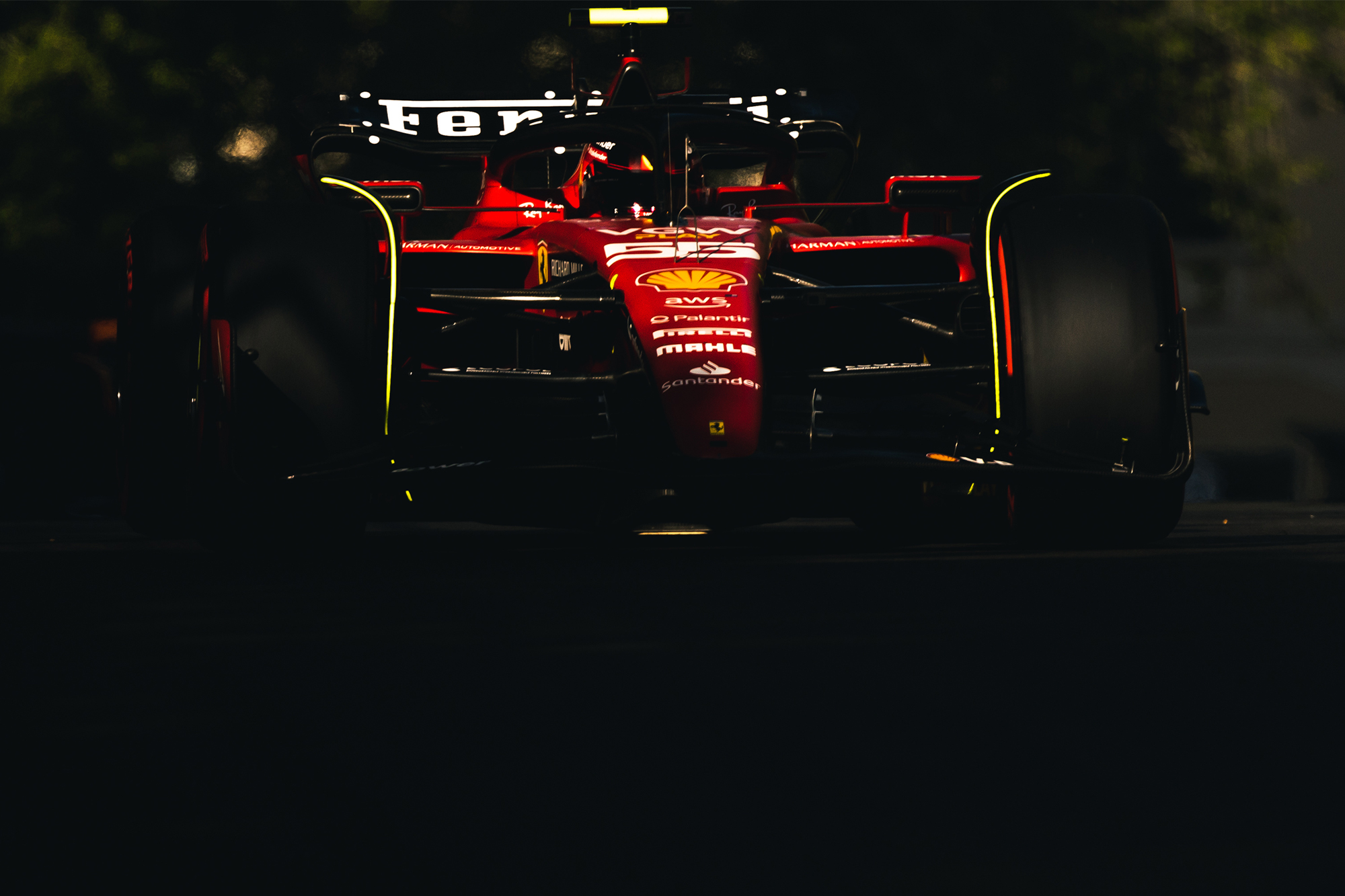 Immediately, he was on the back foot as he was one of only two drivers not to set a time before Nyck de Vries crashed his AlphaTauri at Turn 3 to trigger the first red flag. This was thanks to aborting his first run to pit for a flap adjustment on his first push lap. He had just started a flying lap when De Vries crashed.
After the restart, Sainz spun at Turn 1 and flat-spotted his tyres on his next attempt at a flying lap. The red flag soon intervened thanks to Pierre Gasly hitting the wall at Turn 3, although Sainz was already committed to heading back to the pits for fresh rubber.
He finally crossed the line to post his first proper lap with just over three minutes remaining. This would have been just enough to put him into Q2, although after a cool-down he set another flying lap to finish Q1 ninth, 0.928s slower than pacesetting team-mate Leclerc.
Having used two sets of softs in Q1, he used just one set in Q2. Again, he struggled with tyre warm-up, which led to him aborting his first flying lap.
He subsequently had a trip up the Turn 3 escape road having wisely given up on trying to take the corner. He was able to recover and resume his run on the same set of tyres, eventually posting a laptime with six minutes remaining. Although that laptime would have been good enough for Q2 – just – he completed a second flier that put him fourth, 0.547s off pacesetter Leclerc.
Sainz opted to use a set of fresh softs on his first flier in Q3, posting a laptime that was good enough for fourth on the grid. He did return to the track for a second run, but running used softs. He did have another set of softs available, but in common with the all except AlphaTauri's Yuki Tsunoda and McLaren's Lando Norris, saved that for use in tomorrow's sprint qualifying session.
After such a difficult day, he's hoping to find some improvements with his driving overnight given set-up changes are prohibited as the cars went into parc ferme conditions at the start of qualifying.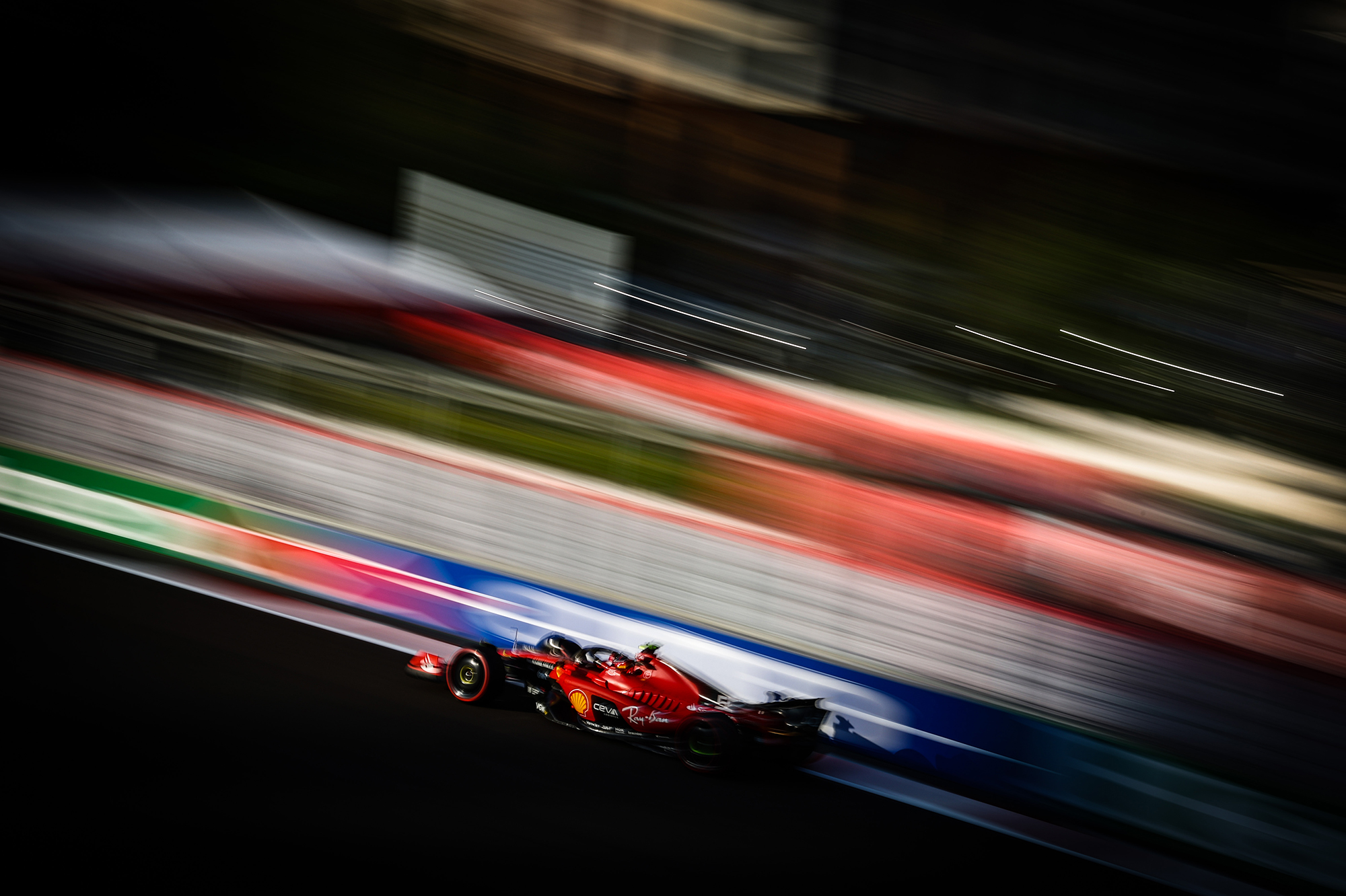 "I saved the day only with one set in Q3 and the run being done at the beginning of Q3, without the track evolution," said Sainz. "To be starting P4 on Sunday, is relatively – with how bad the session was – good news.
"Now I will look into tomorrow, trying to make some steps with my driving, with my feeling because obviously the car is into parc ferme and if we find something, we're not going to be able to change it.
"So let's see what kind of weekend awaits for me, but at least tomorrow I'm going to try and do everything I can with my driving, with my feeling with the car, to try to improve it."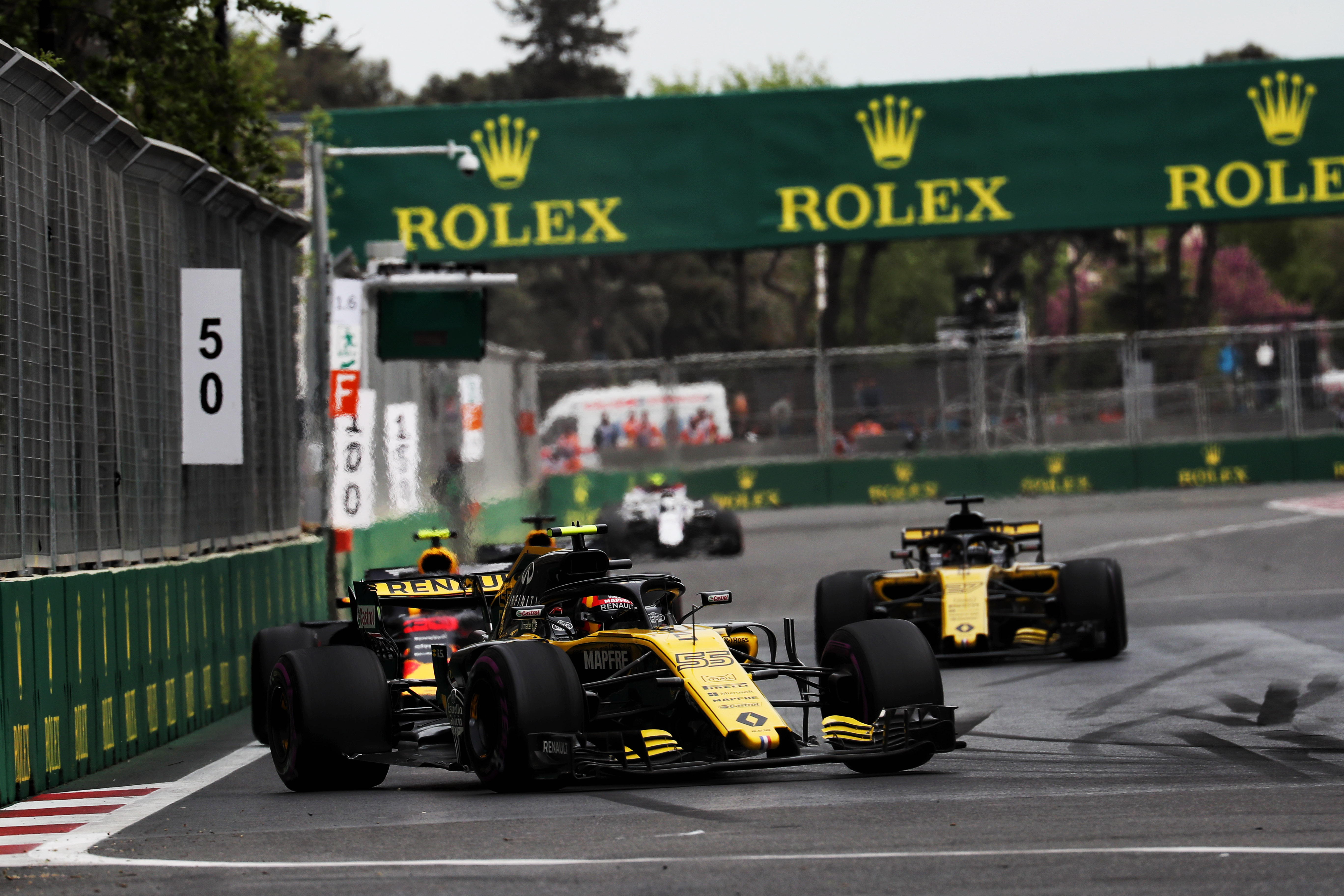 Baku is not historically a strong circuit for Sainz, with his best result here fifth for Renault in 2018 and this year's fourth on the grid for the grand prix matching his best previous Baku qualifying performance last year.
But he felt today was particularly extreme, with his difficulties magnified by how strong Leclerc is in Baku.
"Never as far [off] as this weekend, but it hasn't been an easy track for me in the past," he said when asked by The Race about his up-and-down form in Baku.
"And I think it's also the best track for Charles. He always tends to do particularly good laps around here. Congratulations, because putting the Ferrari back on pole is great news for the team and a huge boost of motivation.
"We could already see some positive signs in Australia and even without bringing upgrades here, he managed to put it on pole – happy days. But homework to do for me."