Ferrari has enjoyed the first breakthrough of its trouble 2023 Formula 1 season at the Azerbaijan Grand Prix, with Charles Leclerc's double pole and sprint race runner-up finish.
Whether those performances are signs of actual Ferrari improvement, previously untapped potential being accessed or just the result of Leclerc's genius around the Baku streets will only become clear in the races ahead.
It will take even longer to see if team principal Fred Vasseur's bullish outlook in the face of another high-profile exit from the Ferrari pitwall is justified.
Laurent Mekies' departure "won't impact the development of Ferrari mid-term" as the impact of even high-profile exits on the overall F1 team is overstated, according to Vasseur.
Sporting director Mekies became the latest senior figure at Ferrari to forge a separate path away from the team in recent months, albeit the date of his exit to be team boss at AlphaTauri is still up in the air – with Ferrari expecting to negotiate release terms.
Team principal Mattia Binotto resigned late last year while seemingly feeling unsupported, while head of aero David Sanchez then followed suit, embarking on gardening leave ahead of a move to McLaren.
Amid the post-Binotto turmoil, there were also the apparent exits of long-serving managerial figures Gino Rosato and Jonathan Giacobazzi.
Speaking in Baku, however, Binotto's replacement Vasseur was keen to emphasise that the loss of a handful of figures within the structure could only make such an impact given the overall size of Ferrari's F1 ranks. He initially described the Sanchez and Mekies exits as "no drama" in the bigger picture and reiterated that point repeatedly.
"We have to be clear that we are speaking – it's absolutely nothing against Laurent, the skills of Laurent and so on – but you are speaking about two people in a group of more than 1000 people.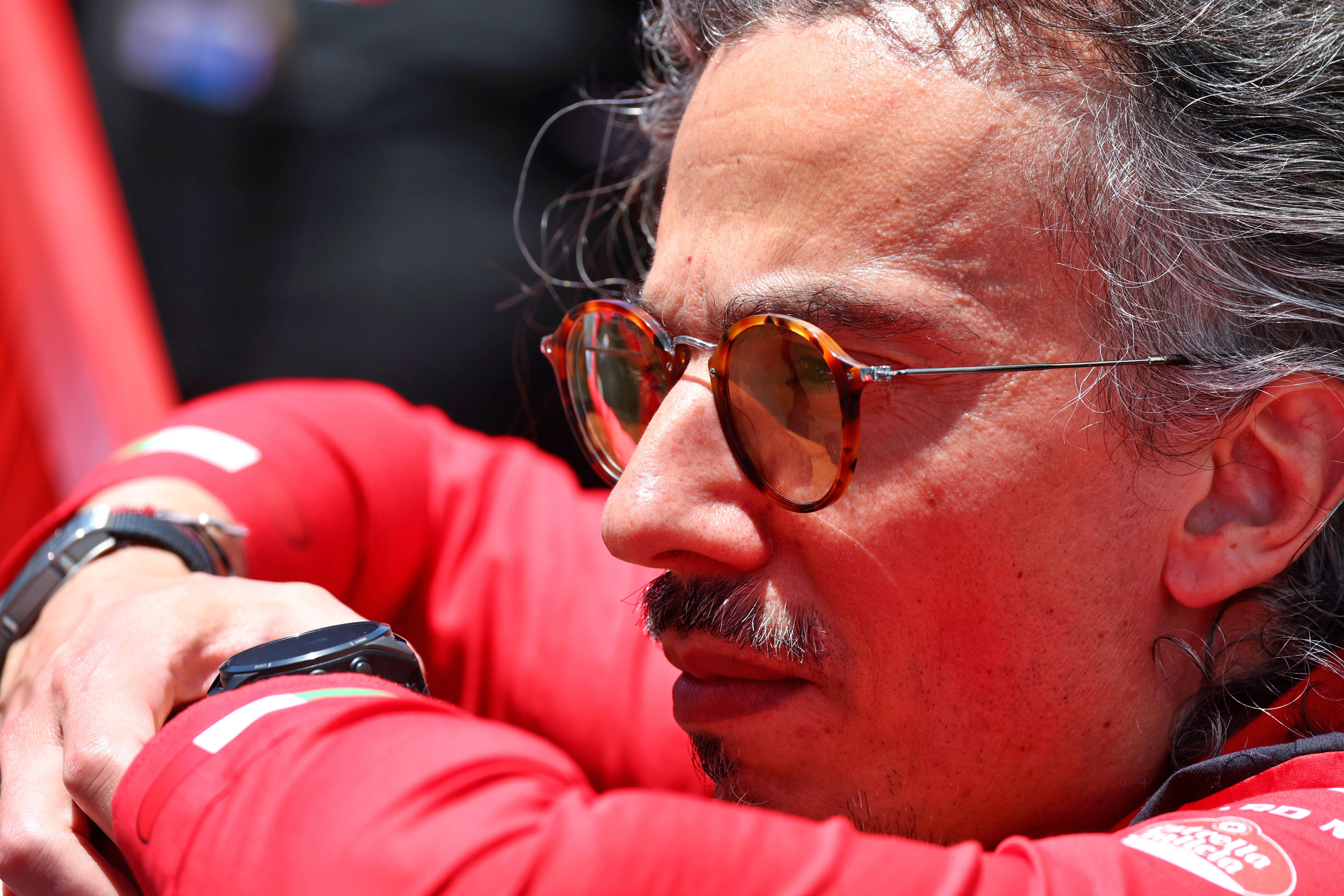 "But these for sure individuals are important, but it's nothing compared to the group. And we have to build up something on the group, not on individuals.
"And OK, Laurent decided to move and as I said before, I am fully respectful with the decision of Laurent because I think it's an opportunity for him, but this won't mid-term impact the development of Ferrari."
Asked whether Ferrari would be aggressively recruiting from other top teams given the headline exits, he said: "But, again, it's not a matter of individuals. When you have [over] 1000 employees, you have a turnover of 6-7%. It means that we have 100 people a year leaving the company and joining the company.
"Sometimes you pay attention to one or two – but we have 100 people a year joining the company, and coming out from other teams, other businesses.
"It means that sometimes you are paying a lot of attention to names but it's not this that is driving the performance. But we are recruiting a lot."
This was very much in line with what driver Charles Leclerc said, the Monegasque acknowledging he "had a really good relationship with Laurent" but insisting "the team is more than one person".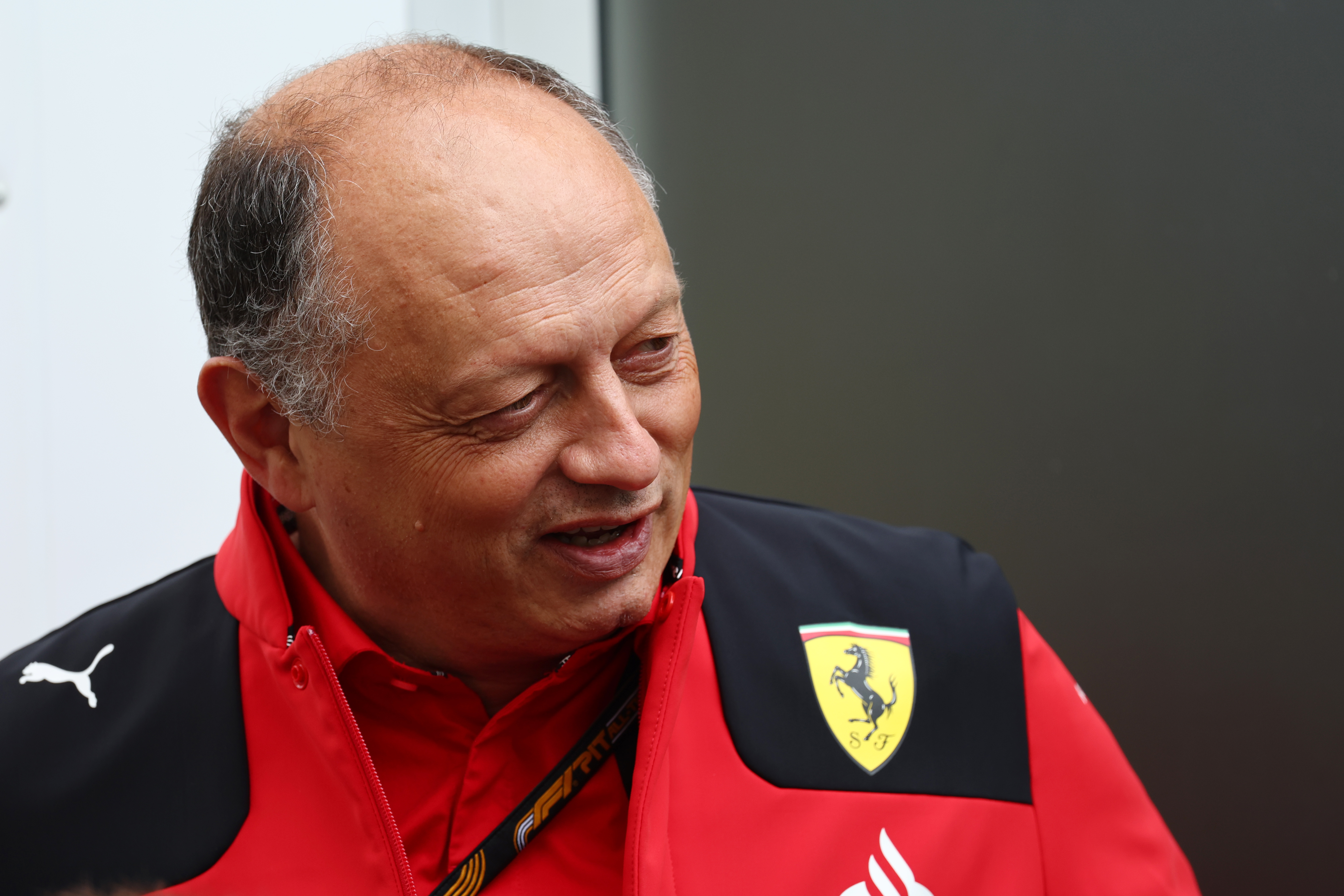 Vasseur, who said Mekies did "a very good job" for Ferrari, did hint that his current responsibilities may be split between multiple roles.
"He's sporting director, the role is quite large and it will be part of the reorganisation of the company, you know that we are in a long process, it's taking time but we are recruiting a lot outside and we'll have names quite soon," Vasseur continued.
"But it will be part of the organisation and we could split the job in two different positions, as some other teams are doing. And this is part of the restructuring."
And Vasseur did at least implicitly acknowledge that his arrival may have played a part in pushing Mekies to accept the effectively equivalent team boss role at AlphaTauri.
"I think this you have to ask Laurent," he said when asked by The Race whether his arrival had effectively blocked off the logical career progression Mekies may have hoped for after Binotto's departure.
"But it's true that if you want to become the team principal of an F1 team, you have 10 jobs in the world. Or perhaps nine in the past.
"But it's not that you can find it everywhere. If it was the personal goal of Laurent, and I can perfectly understand this, you have to be ambitious, Laurent is an ambitious person."