Liam Lawson's assured stint as a Formula 1 injury stand-in so far has created a groundswell of disappointment over the shape of Red Bull's four-driver F1 line-up for 2024, now more or less set in stone following the confirmation of Daniel Ricciardo and Yuki Tsunoda as next year's AlphaTauri drivers.
But Red Bull has never been shy of altering already-set plans, and Sergio Perez's particularly rough outing in the Japanese Grand Prix means it is difficult to fully close the door to any last-minute alterations - especially as F1 is still waiting for a better look at the form of the currently injured driver who had been widely perceived as Perez's biggest/only threat.
Was Red Bull right to commit to an AlphaTauri line-up it has chosen as early as it did, or should one of Tsunoda or Ricciardo have been stood down? Or is it Perez whom it should really keep its options open over?
Here's what our writers make of the energy drink giant's current driver situation.
Red Bull must set its wider strategy
Edd Straw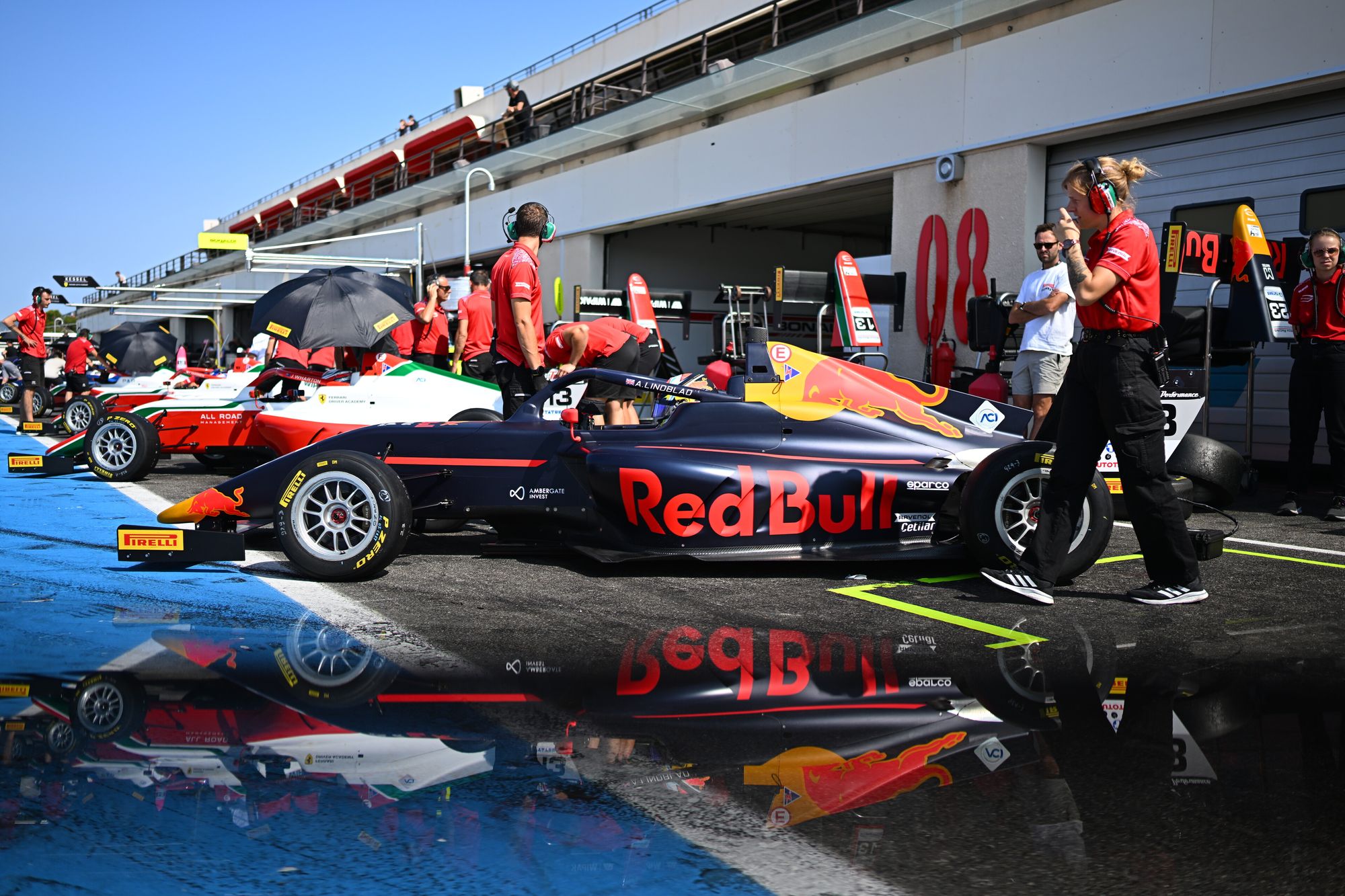 The priority for Red Bull isn't exactly how it shuffles its pack during 2024, but nailing down its driver strategy as a whole.
It has one element firmly in place in Max Verstappen, so that's a big positive, but exactly what it does with the quartet of drivers across its other three seats is a symptom of a wider problem.
Red Bull's junior programme has had some remarkable successes, notably Sebastian Vettel and Daniel Ricciardo. Verstappen was a late acquisition, drawn in by the unique opportunity of an F1 place at 17 and a clear pathway to Red Bull Racing, so, brilliant as he is, his existence is at best only a small feather in the cap for the scheme.
It has also produced a significant number of very capable, professional racing drivers who have had good careers in F1 and beyond. But while that makes it a success by so many measures, its scattergun approach is increasingly incongruous in today's motorsport landscape.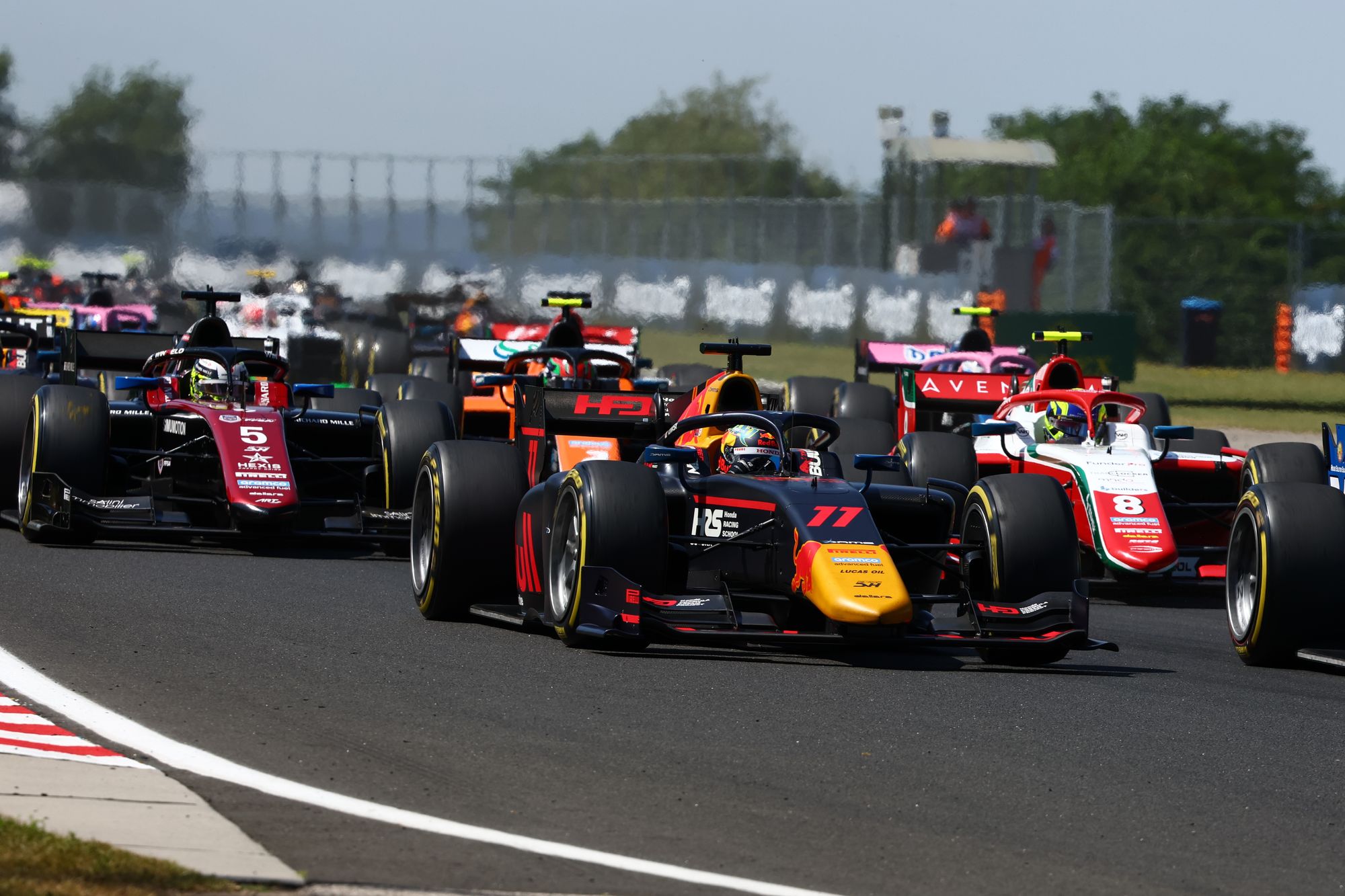 Selection and recruitment is the key. Today, that means competing against a multitude of very well-run junior programmes – and competition is the operative word. The fight to identify and then recruit the stars of the future is an intense one, which is dependent on the appliance of science and systematic following of the countless aspirants competing across the karting world and in the single-seater foothills.
Red Bull was ahead of the game in this area for a long time, but it has long since been eclipsed. That's why this should be its key objective, otherwise there will just be another, similar, question to answer in three, five, 10 years' time for an organisation that really should be the go-to place for future stars.
There are performance ceiling unknowns
Ben Anderson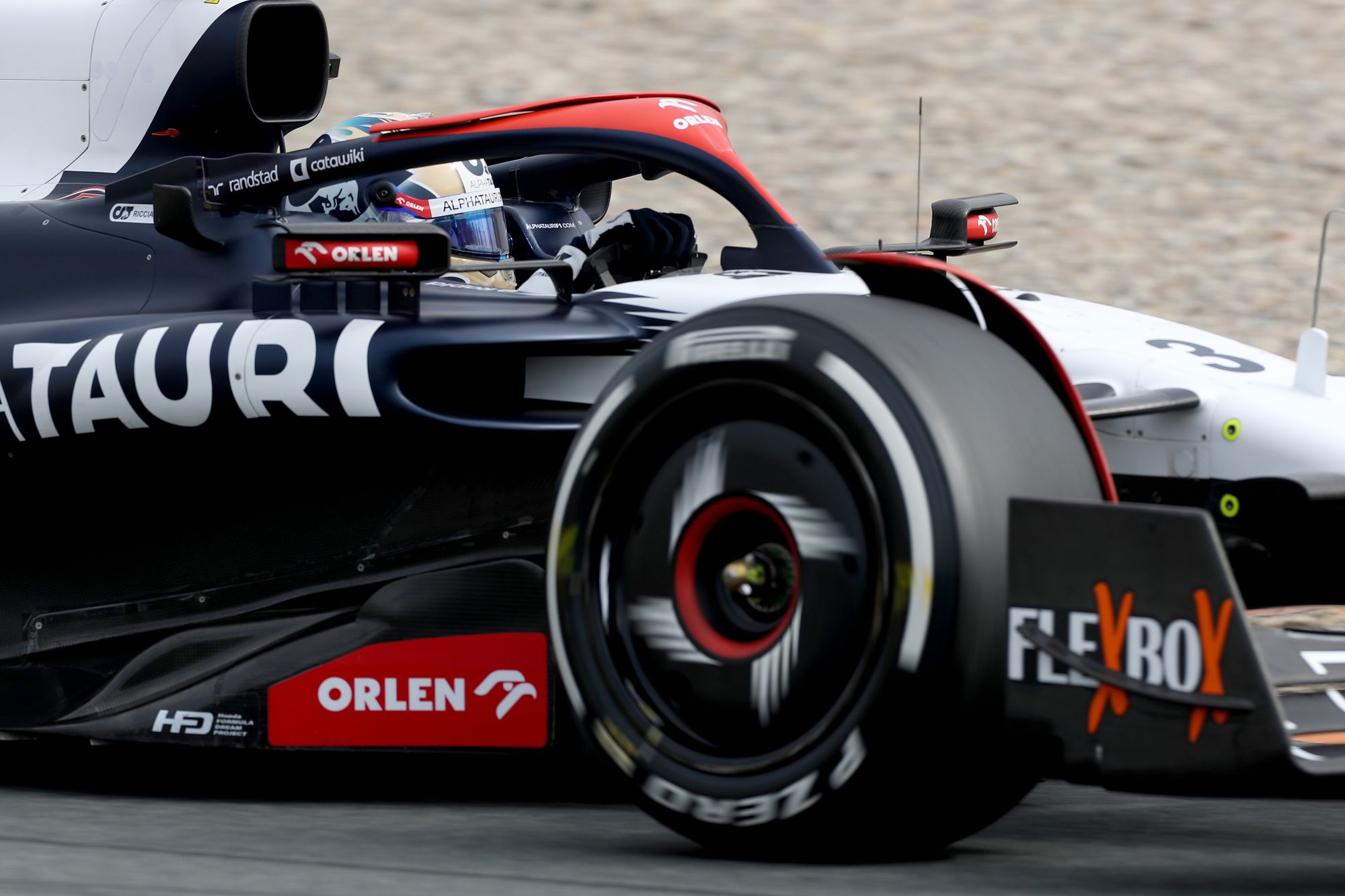 Ricciardo's comeback is still the main intangible in all of this.
Red Bull got really excited by his rehabilitation on the sim, and that Silverstone tyre test, but the two races he did before injuring his hand didn't offer anything spectacular. Nor did they offer anything definitive.
Lawson has done himself no harm with his super-sub performances over the past four races, but he's had twice as many outings as Ricciardo in the car now - and that car has also improved aerodynamically since Ricciardo drove it - so we don't know much about either driver's performance ceiling yet.
But it does seem that Tsunoda's underlying performance advantage, and it's worth remembering that an underlying deficit of 0.2-0.3s got Nyck de Vries fired after 10 races, is still there regardless of the identity of the team-mate - at least for now.
Perez is definitely underperforming, and should probably be moved on, but if his contract is watertight and Red Bull can't demote him to AlphaTauri then it probably makes sense to continue for that final season and then part ways if there's not a dramatic improvement in 2024. There's no one readily available to replace him right now anyway, and to make someone available would presumably cost more than it's worth to Red Bull in constructors' championship points.
If you had maximum contractual flexibility within the current Red Bull pool, and were basing the decision purely on performance right now, you'd probably promote Tsunoda, bench Perez, and let Ricciardo and Lawson take a spin for AlphaTauri - to let Perez recover from being mauled by Verstappen while you work out if Ricciardo's still got 'it', and whether Lawson might also have 'it'.
Regardless, if I was Williams I'd be looking to get Lawson signed up alongside Alex Albon ASAP. Surely the savings that team would make on Logan Sargeant crash damage would easily foot the bill...
Red Bull's missing a trick with Palou
Jack Benyon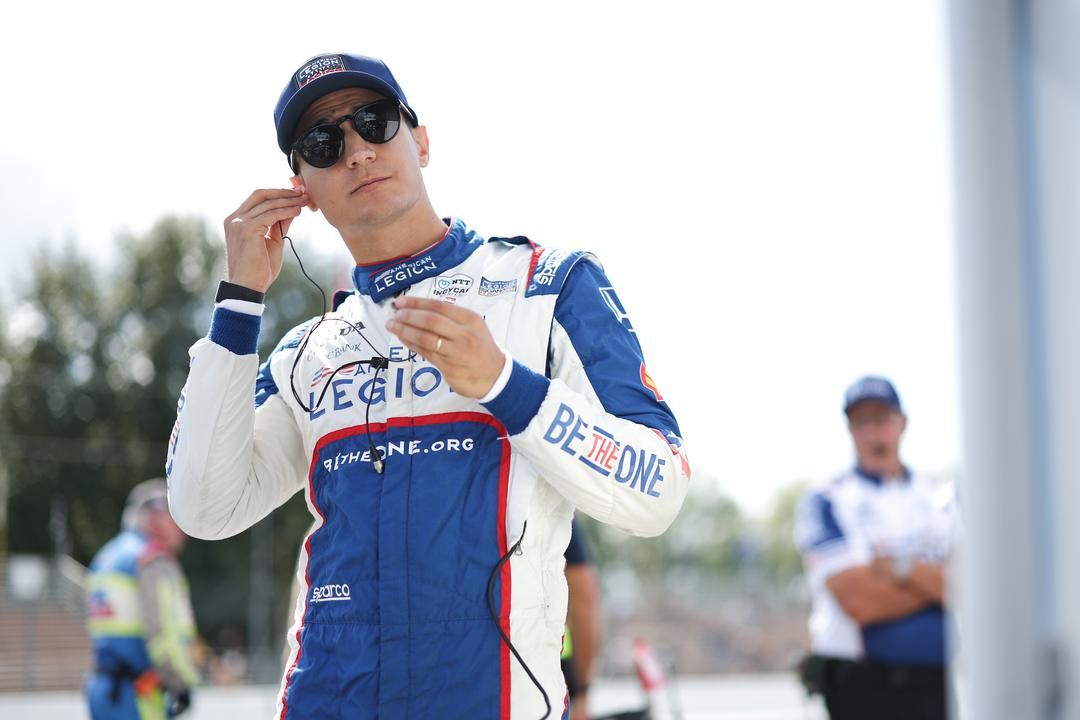 I think Lawson has done enough to show he ought to be in the conversation for a seat in Red Bull's stable, but I'm also disappointed Alex Palou isn't in there with a chance.
An average 2023 IndyCar finishing position of 3.71 is frankly ridiculous in any series and his performances both in IndyCar and in his FP1 outing with McLaren last year show that he is F1-worthy.
Not only do his results speak for themselves but he has a calm driving style and is adaptable and extremely analytical - all things that would be needed to make a successful transition.
The Red Bull set-up is never the easiest place to perform, but mentally Palou has shown he can race and be successful while being sued on two occasions by two different teams. His fortitude is beyond question.
If Red Bull wanted an experiment where it picked out a champion and experienced driver from outside - like Helmut Marko wanted to do with De Vries - Palou would be the ideal candidate.
It's just a shame his contract shenanigans make him persona non grata, at least for now.
Don't expect Lawson to be sidelined for all of 2024
Gary Anderson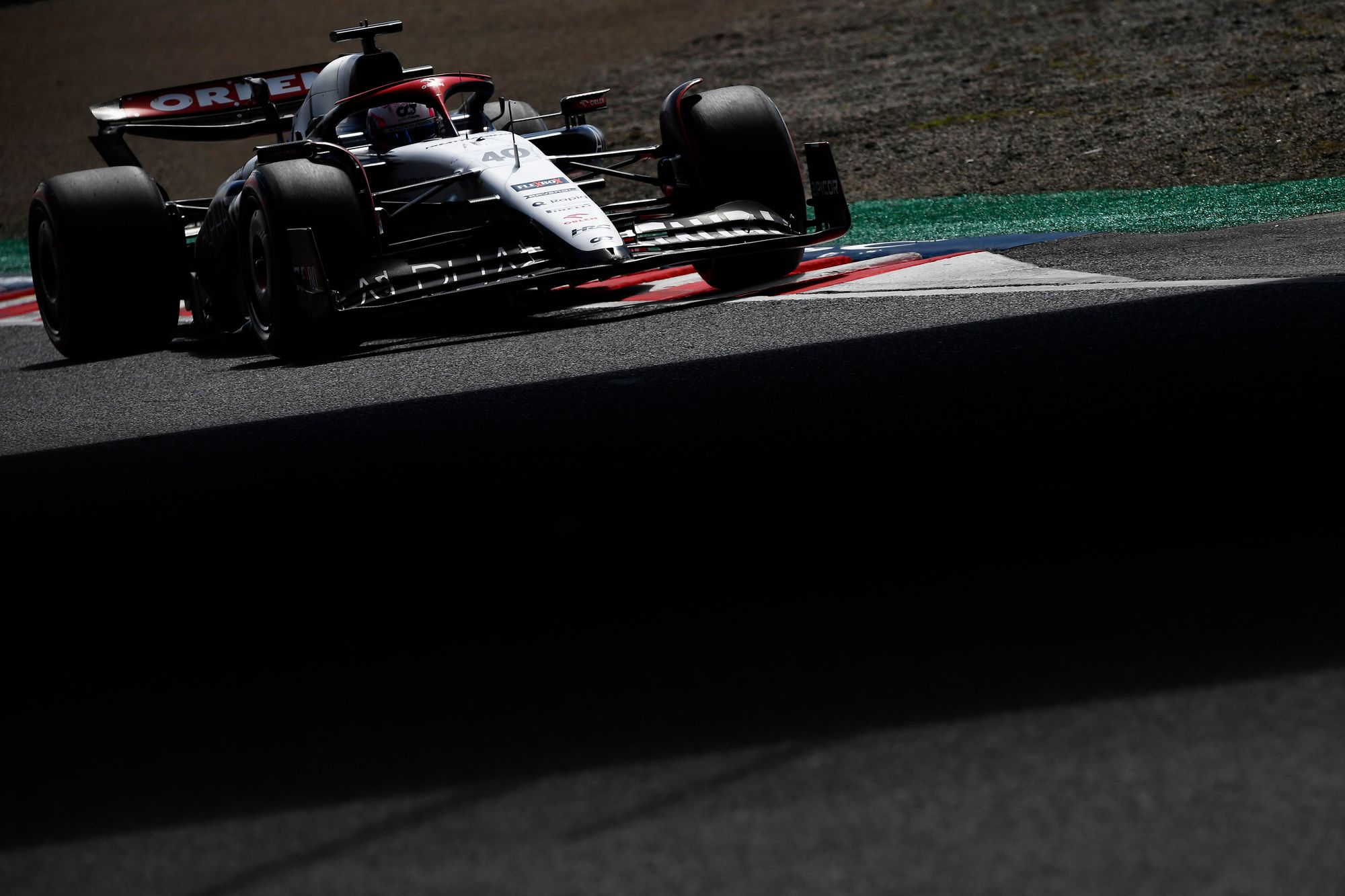 Lawson has shown so far in his short F1 career that he is a quality driver and has a place in F1. His induction has been difficult but he has handled it in a very professional way.
As for the choice of Tsunoda and Ricciardo, Tsunoda comes with the Honda relationship and Ricciardo being the character he is meets Red Bull's marketing requirements. There's nothing wrong with either of those decisions as we all know it's not only talent that gets you into F1.
With Red Bull keeping Lawson as a reserve driver, his options there are open to the failure of one of its other drivers. I'm pretty sure that after his 'dodgem cars' episode in Suzuka, Perez will be under pressure - so if Lawson has the patience, I'm pretty sure he will end up at some time during 2024 racing for one of Red Bull's two teams; he is a valuable commodity for it.
That said, if he doesn't have that much patience and at a blink of an eyelid could end up with another team, then Aston Martin will be putting some medium-term plans in place soon - if not even short-term plans…
Boring but logical
Jack Cozens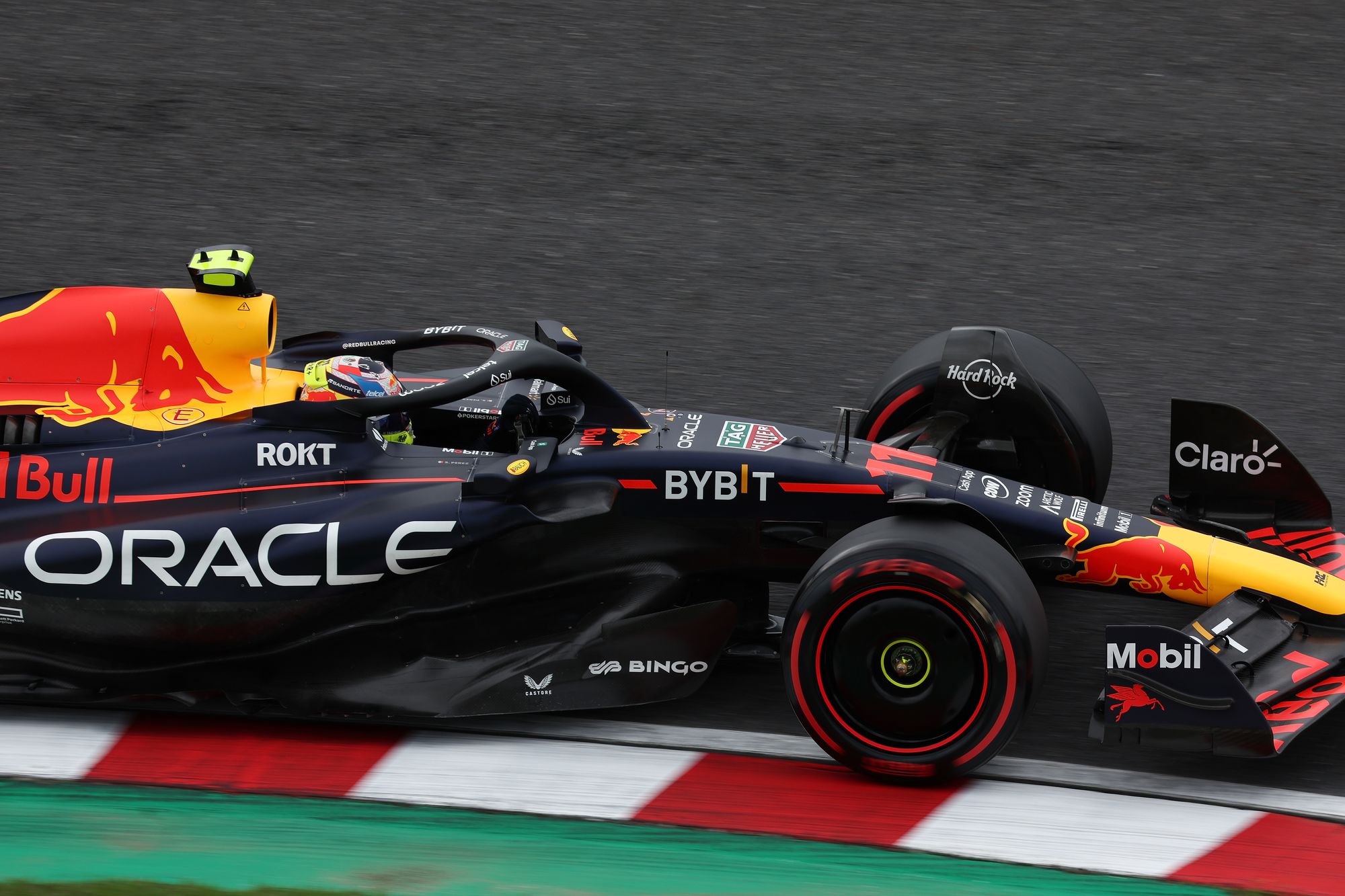 It's the boring approach, but Red Bull's is the right one for now considering the market circumstances. That is to say that there's no obvious alternative on the market who is - or should in theory be anyway - up to standard in the way Perez was when Red Bull picked him over Albon in the first place.
At that time, Perez was stringing together his most impressive campaign in F1 in the Racing Point RP20 (in a run of very solid campaigns, too, that included top-10 drivers' championship finishes each year stretching back to 2014) and, out of contract and fighting for his career, effectively forced the issue for Red Bull.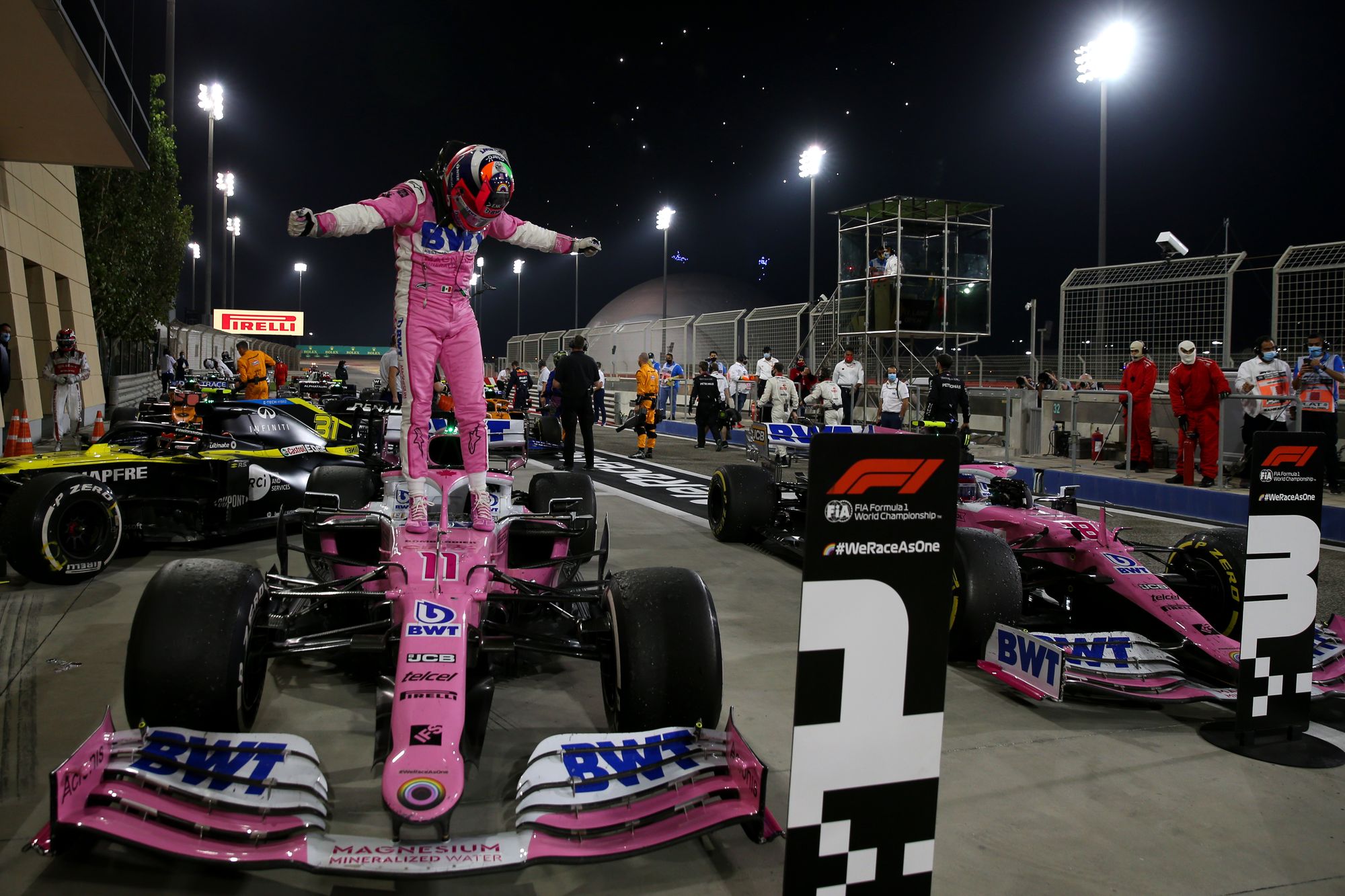 Much as he might have failed to deliver on that promise consistently enough since - and Perez is capable of reaching excellent peaks - nobody else inside or outside of the Red Bull stable is making a compelling case in the way he did three years ago.
So, from Red Bull's point of view, why rock the boat? Perez might not be getting near Verstappen but the team dynamic looks stable right now and if Red Bull's supremacy carries over into 2024, and there has to be some expectation that it will given its advantage this year has afforded the time (and therefore the opportunity) to get ahead, as vast as the gap might look between its drivers Red Bull doesn't seem too concerned by it for now.
So sit tight, see how Perez fares for another year and what Ricciardo can do with a proper pre-season of prep, and if neither works out then next summer's the time to get aggressive in the driver market.
Ricciardo's had his chance
Sam Smith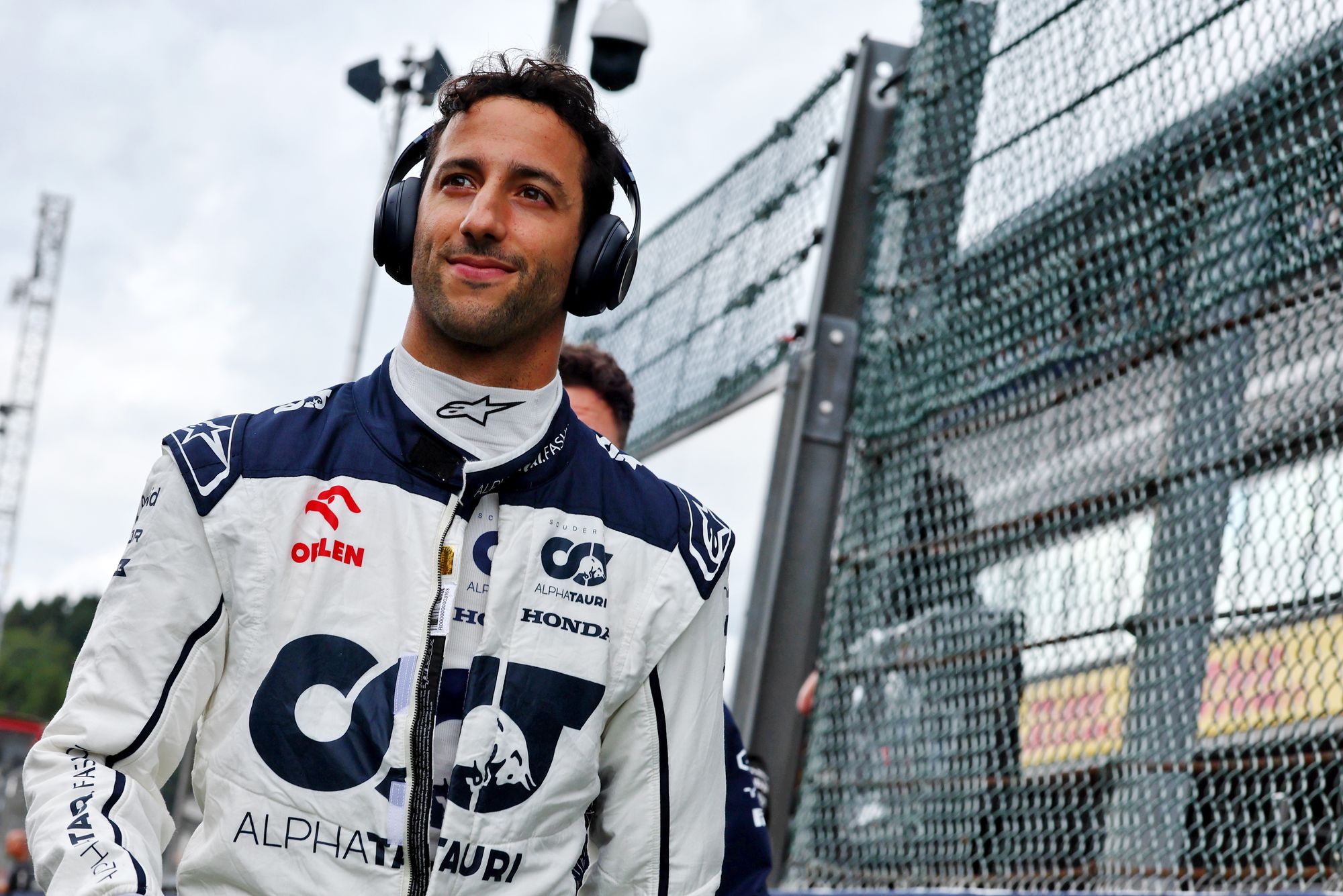 For whatever reason there seems to be a cloying assumption that Ricciardo deserves to still be on the F1 grid. Why?
Frankly, the evidence points to more than a degree of dead wood, after coveted chances have gone unrealised, whether they be at Renault or McLaren, to build something memorable that might once have taken him into a shiny and glorious final career epoch.
But that Indian summer never came. Lando Norris put paid to that quite comprehensively for a season and a half and there was a pretty stark reason why McLaren opted for Ricciardo's countryman Oscar Piastri instead.
That's not to say that Ricciardo won't produce some decent results next season. I am sure he occasionally will, and actually so he ought to given his experience.
But held up against the glowing light of Lawson's strong string of rookie performances it's hard to see the logic in Red Bull's decision-making, not that logic or reasonable assessment is something that it has been especially adept in recently.
Lawson should be in that seat. We all know it.
Red Bull's scoring an own goal
Rob Hansford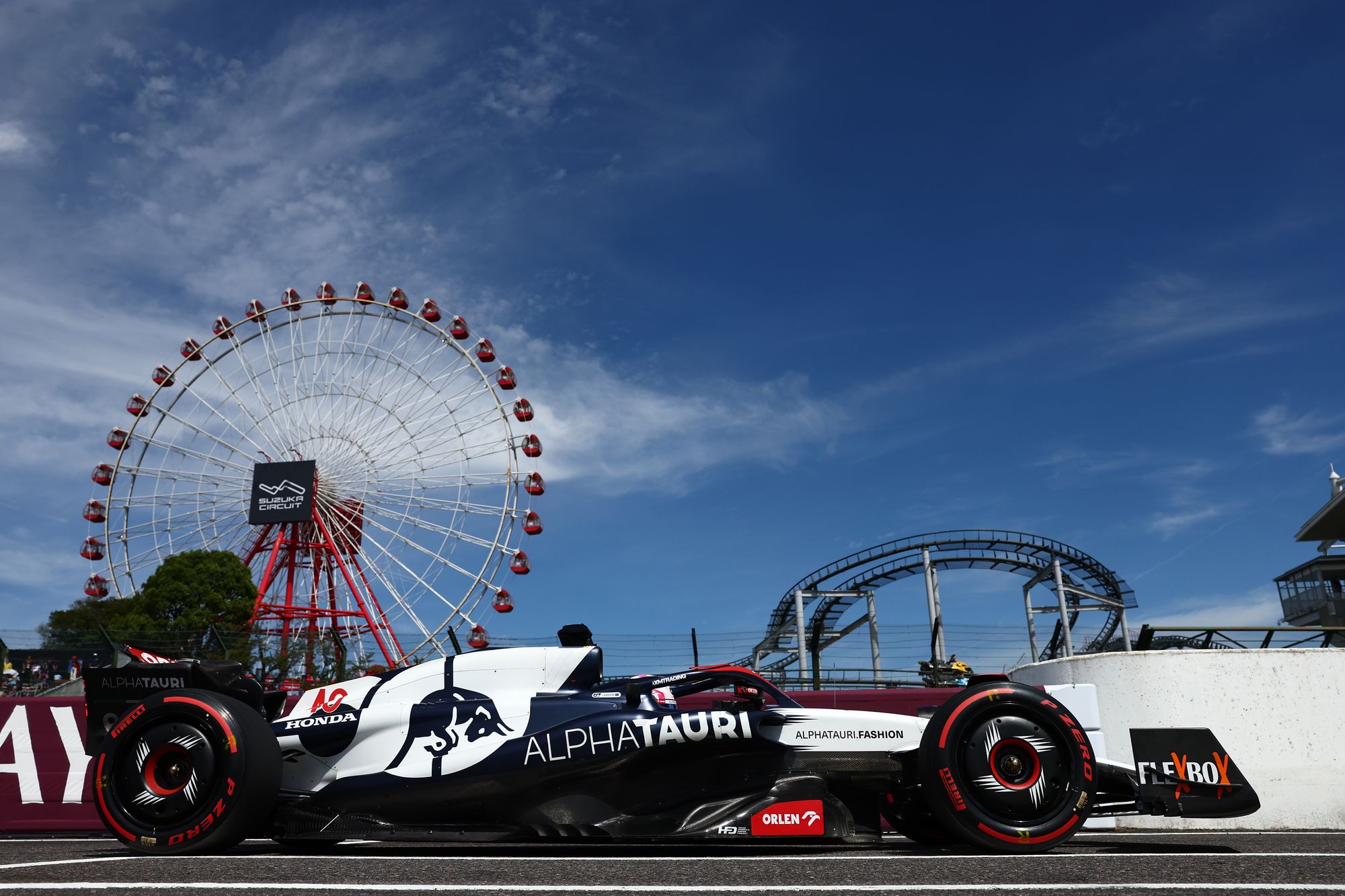 Historically, Red Bull has faced regular criticism that it's far too quick to replace drivers who aren't performing at the optimum level and that removing them from their seats has not only been detrimental to the drivers but also to the team itself.
But this time it feels like the situation has been reversed and that by playing it safe it's scoring an own goal.
It's no secret that Perez is struggling for form, but that issue is becoming a long-term one rather than a short-term blip. He's falling further and further off the pace and there appears to be no sign of that changing.
So what has Red Bull got to lose by promoting Ricciardo back into his old seat?
Yes, he still needs to prove he has the ultimate pace, but right now he's also looking like a much safer bet than Perez to bring home a solid points haul every weekend.
And by doing that, it allows Lawson to take up what would be the vacant seat at AlphaTauri, a seat he's fully deserving of based on his performances while standing in for Ricciardo.
It's a win-win situation for Red Bull. It has a driver who really can support Verstappen while ensuring AlphaTauri remains a team that's building drivers for the future.
In some ways you can see why Red Bull wants to stick. It's not been burned just the once by being hasty with changes. But at the same time it should seriously consider it.
Red Bull's playing shy, and that could come to haunt it if the playing field levels out in 2024.
Perez is the weak link
Andre Harrison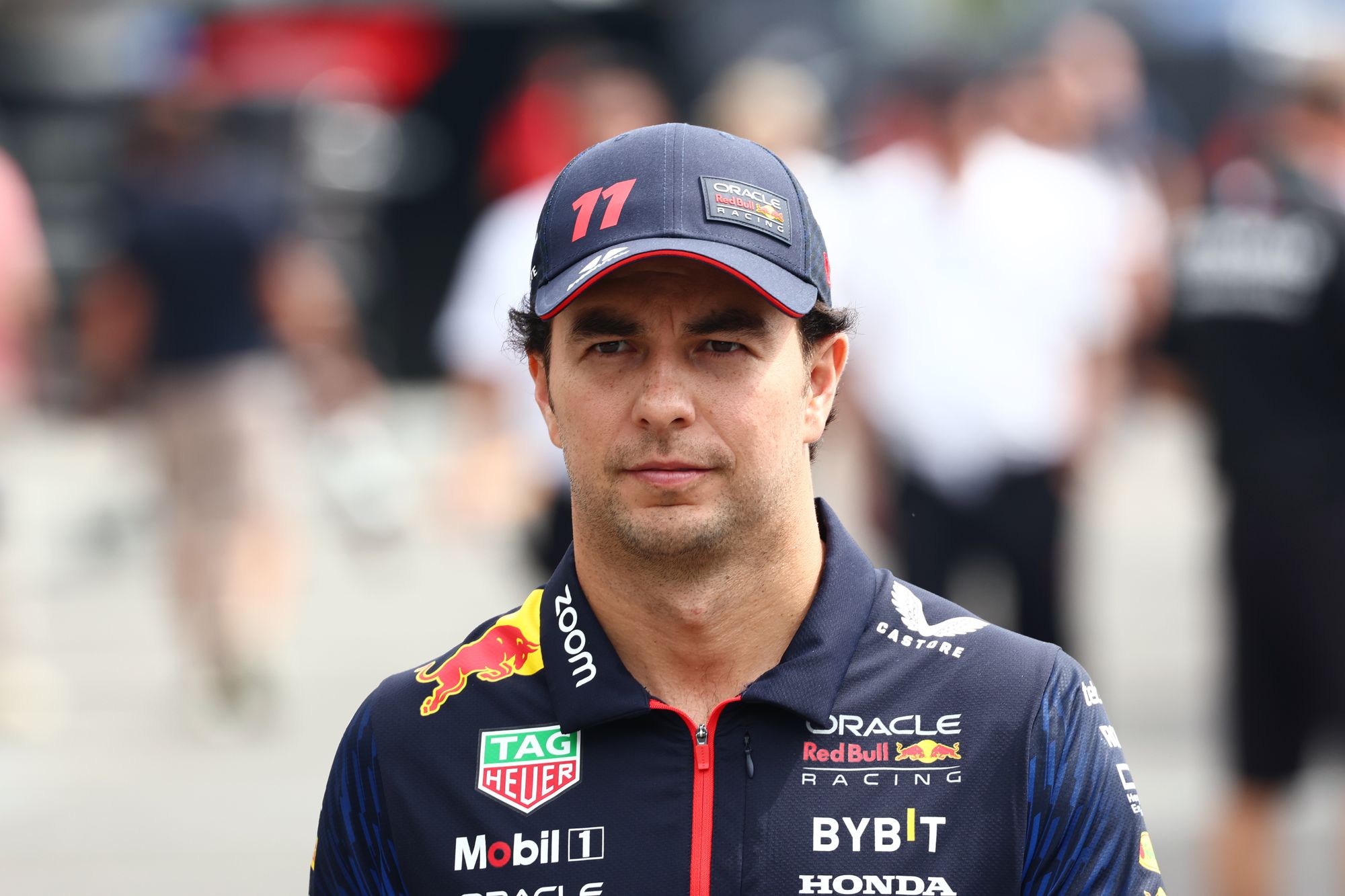 Lawson is everything that Marko thought De Vries was going to be last year, if the slightly larger sample size has been anything to go by. And while many have played up the obvious three-into-two situation that Lawson's quality drives have created at AlphaTauri, to me, it should be a four-into-three, because for me the cork in the bottle here is Perez.
It would be very harsh to move on from Tsunoda after 2023 given the only yardstick he was given for the majority of the season was deemed unworthy of F1 after just 10 races. And if you're going to pull the trigger on De Vries and move him on early, you have to see what Ricciardo has in comparison, despite the unfortunate timing of his broken metacarpal. He's still got a nice calling card in the resume for being quite possibly the only competitive team-mate that Verstappen has had since his ascension to the main team.
The driver with the most question marks surrounding his ability is Perez. He's in one of the most devastatingly fast cars in F1 history, and for him to only have six podiums in 16 grands prix this season says to me he's leaving potential performance on the table that could be exploited if/when the field eventually closes the gap. If you're Red Bull, Verstappen has earned you the right to take a large portion of this season to evaluate your umbrella of talent. And if you think Lawson's the real deal, why wait until 2025 to find out when you can do so right now?
Lawson-to-Williams has to be explored
Scott Mitchell-Malm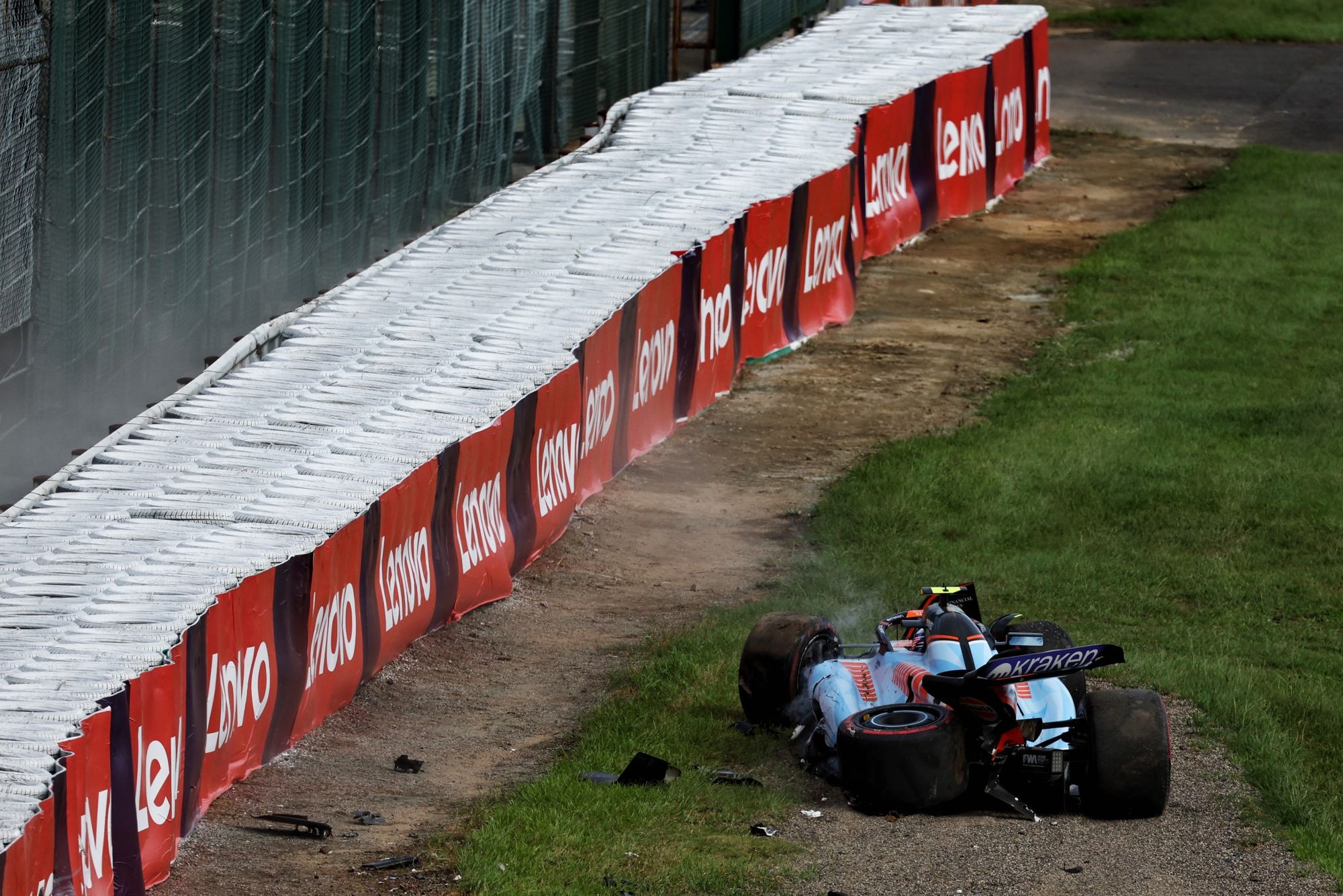 Since probably Lawson's first full weekend - Monza - there has been an awkward contrast between his performances and Logan Sargeant's at Williams, that has prompted plenty of speculation about a potential loan move.
It would seem to be in everyone's interest. Sargeant has struggled and Lawson has poked a big hole in the 'rookies need more time' argument. Williams needs a driver and Red Bull has one that deserves a seat but has not been picked for any of the four that it has.
However, in the wake of Red Bull's announcement that AlphaTauri's driver line-up for 2024 was finally settled, the messaging has been quite clear: Lawson will just be a reserve driver next year and Williams isn't really an option.
If that's true - and it might not be, given how these things can work - then it makes little sense. There are only two reasons that would explain why.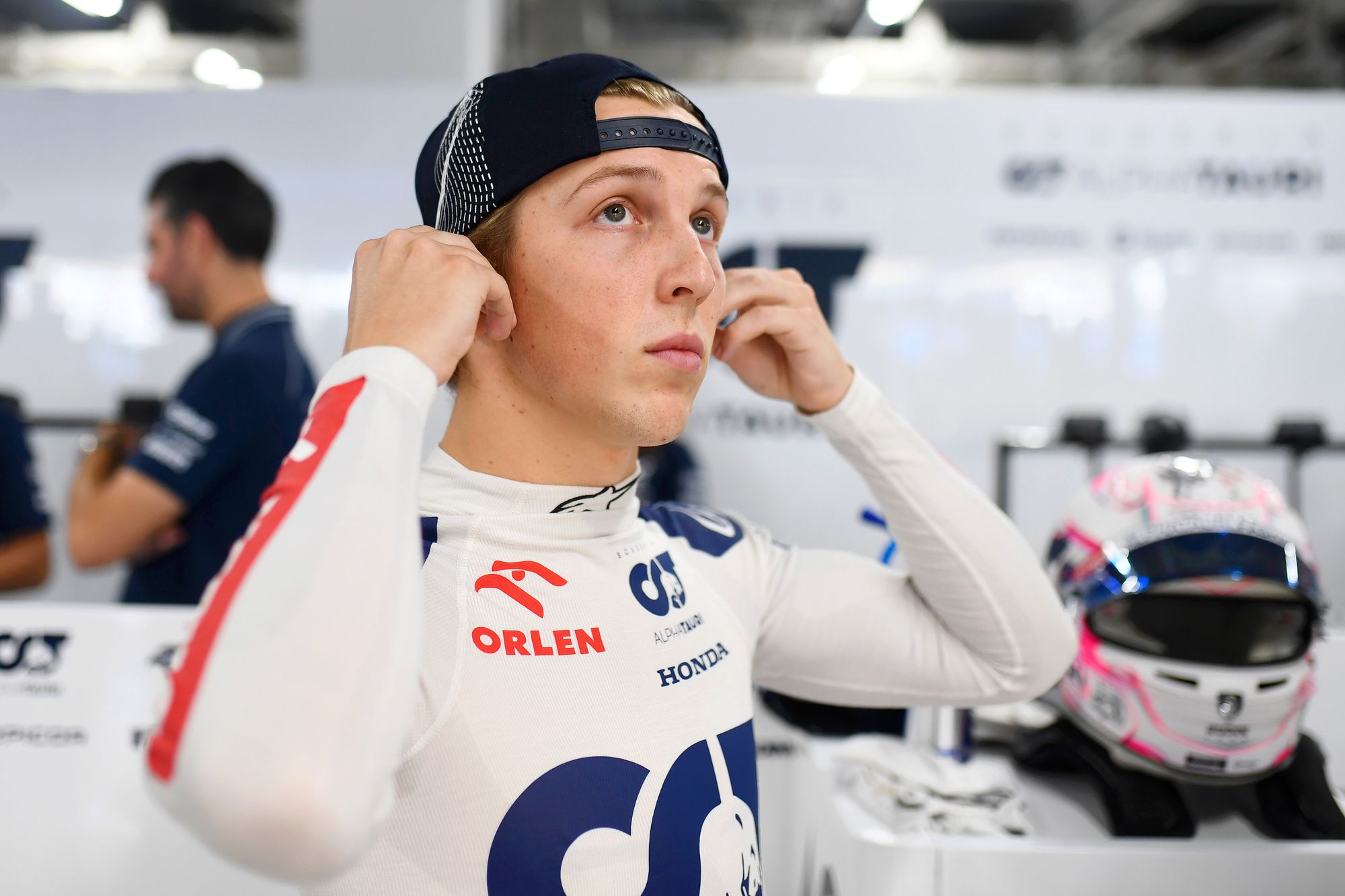 The only one that reflects well on Red Bull is that Lawson has accepted a year on the sidelines because he has a contractual guarantee of a 2025 race driver in either of Red Bull's teams. Why else would a young driver sacrifice hard-earned career momentum with this run of great stand-in performances as a debutant?
The other factor is that Williams may not want a one-year loan deal. When it was discussing 'borrowing' Piastri from Alpine, before a dramatic series of twists, it was on the basis of being a two-season loan. It isn't unfair for Williams to think a short-term Sargeant replacement has little appeal and Red Bull almost certainly wants to slot Lawson in for 2025 in place of either Ricciardo or Tsunoda.
Of course, there is always the possibility that Red Bull simply doesn't care enough about Lawson spending a year on the sidelines to think a Williams move is worth exploring, or that Williams just doesn't think Lawson would be an upgrade.
But if either of those are true then it'd be borderline negligent from those organisations.