Oscar Piastri's first Formula 1 qualifying session ended quickly with elimination from the first part of Bahrain Grand Prix qualifying and a near half-a-second deficit to McLaren team-mate Lando Norris.
Given the McLaren looked like a marginal Q2 car through testing and Friday practice in Bahrain, there was no shame in a Q1 exit for Piastri. Especially as Norris only escaped Q1 by virtue of setting an earlier lap than Williams driver Logan Sargeant, who matched Norris's time to the thousandth.
McLaren is not where it wants to be with the MCL60, which makes Piastri's formative weeks in F1 even trickier than would normally be. But the headline numbers from qualifying were also deceptive. Piastri's performance was far from disappointing and left McLaren enthusiastically encouraged.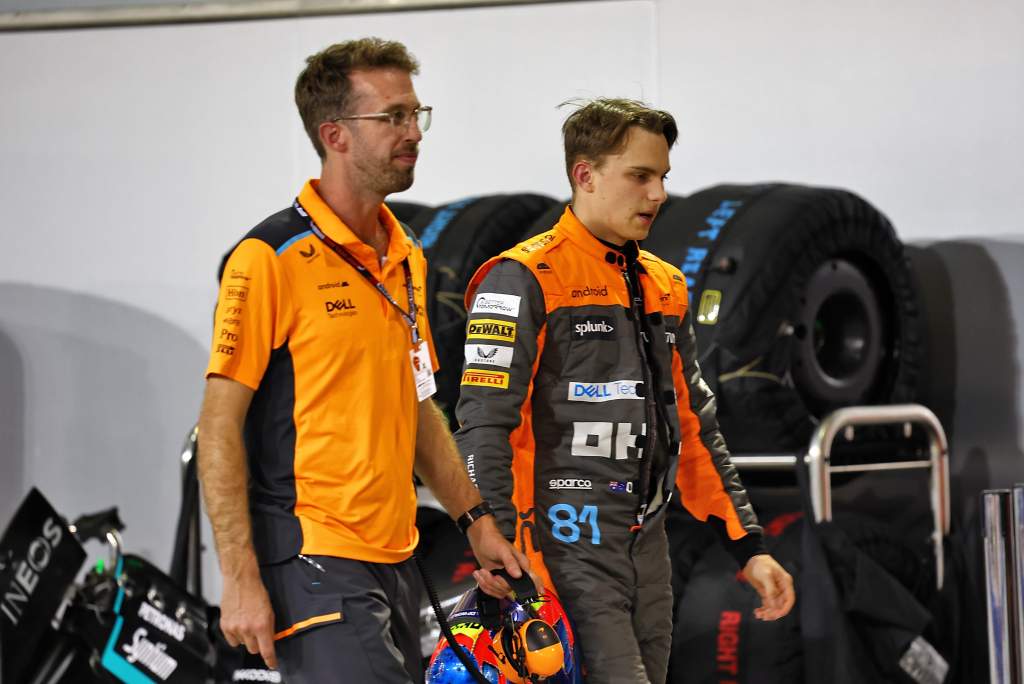 "Impressive," was McLaren team principal Andrea Stella's verdict.
"Because the snap he had in Turn 2 was huge. He lost two-three tenths there. But otherwise, it was not too far off Lando, which is obviously a very strong reference in Formula 1.
"I'm impressed with the with the speed. But I'm also impressed with the approach.
"He's gone really step by step, staying always very calm, very aware of his points of strengths, and to some extent the limitations associated with being a rookie.
"It's just a shame that this is not reflected in the classification. But actually, I think Oscar has done very well so far."
The two fastest laps in Q1 were encouragingly similar for Piastri, who made a clear step from his first attempt – closing the gap to Norris not just in performance but visibly with his approach to certain corners.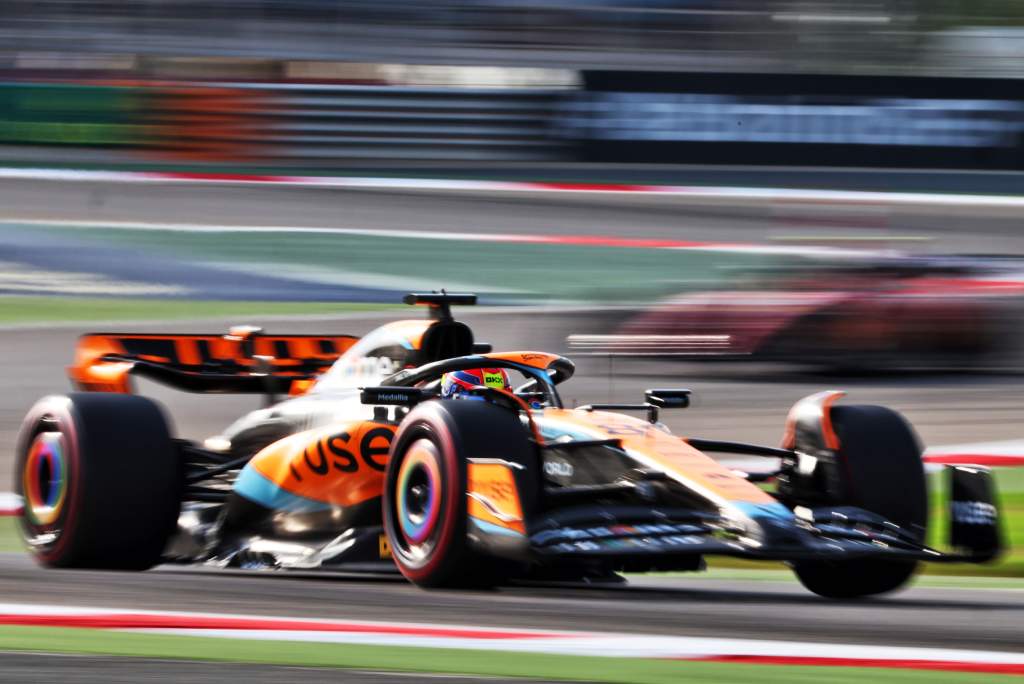 A big snap through Turn 2 was indeed the most notable limitation versus Norris, who had to make a sudden correction of his own – just not quite as dramatic as Piastri.
That was partly self-inflicted from Piastri as Norris kept a tighter line out of Turn 1 that set up a slightly kinder trajectory through the left-hand Turn 2, which is a change of direction that is trickier than it looks especially if the angle of approach is not quite so open.
Piastri gave himself a slightly tighter line to take, with a bit more lock and a bit more kerb, which unsettled the car.
But the rest of the lap was solid. After the two tenths lost with the bigger snap, Piastri lost another two to Norris – pretty much only in the middle sector – to wind up 0.45s adrift.
If there was a similarity to the Daniel Ricciardo years it was that Piastri's losses were in the low-speed sections but given this is where the McLaren is weakest it should be no surprise that the more experienced Norris had the edge.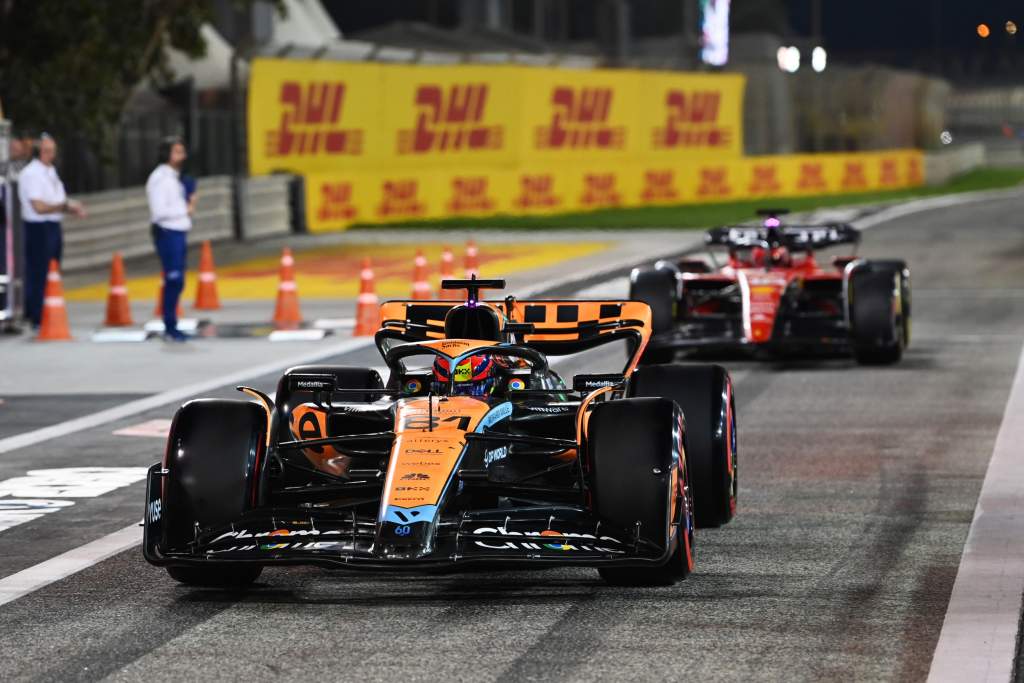 Piastri going two tenths quicker than he really did would not have been enough to get into Q2. It would, however, have been a perfectly respectable deficit for a debutant.
Especially as the low-speed losses – Turn 8 and Turn 10 for example – were really minor. Piastri only bled a few hundredths of a second here and there, rather than suffering from any particularly dramatic problem.
While it would be premature to extrapolate this comparison into anything grander, it is at least consistent with Piastri's feeling that he has understood what the MCL60 needs, he just needs to do it slightly better.
"It's maybe a different driving style to what I've had in junior categories but in saying that all the junior cars had their own pretty big differences," said Piastri when asked by The Race how natural or unnatural driving the car felt trying to take it to the limit.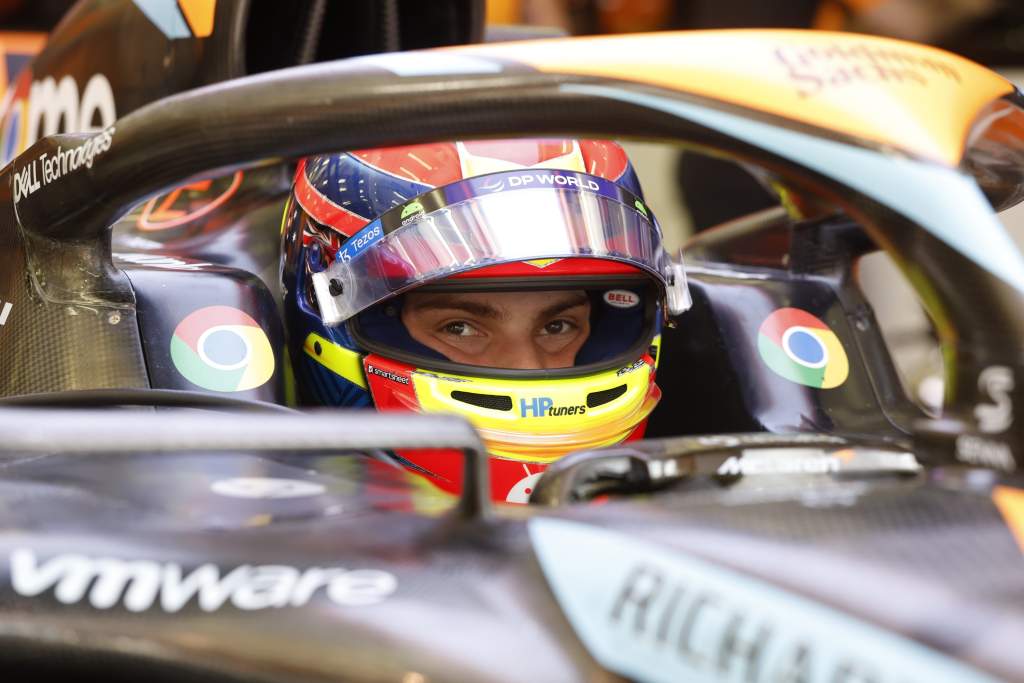 "It's just something new to adapt to. I would agree that it does take some getting used to but I feel like I've adapted to that part well – it's now just perfecting it and really extracting the limit of of everything.
"I'm sure we both want the car to be better. We both want to be fighting for wins and that's what we're trying to do together to help the car.
"It's encouraging, at least that our feedback seems to be very similar. So I think for the team's perspective, it's very useful to have the same direction on the car.
"There's some things I wish I could do that I can't do. But I think everyone is saying the same.
"And if everyone had a perfect car, I think they'd be going a lot quicker than everyone on the grid."