The Bahrain Grand Prix weekend has confirmed Mercedes needs to make big changes and explore "untreaded paths" with its car. But though the team has admitted it was wrong to carry over its 2022 car concept, but there was at least a silver lining in qualifying.
Not a bright one, admittedly, but at least for some semblance of hope for Lewis Hamilton and George Russell to cling onto.
Having struggled on Friday both for single-lap and long-run pace, changes overnight resulted in a big improvement that at least allowed the pair to qualify six and seventh, with Russell fractionally ahead and 0.632s off Max Verstappen's pole position time. This was after, according to trackside engineering director Andrew Shovlin, "we managed to improve a few of the issues like the high-speed cornering".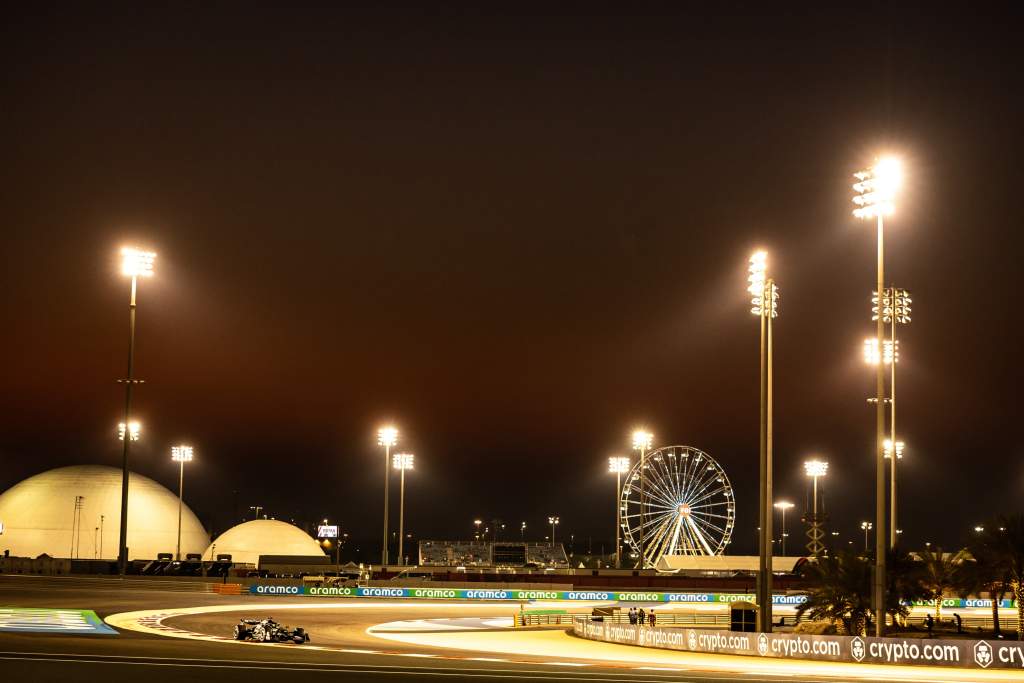 Both drivers feared qualifying was going to be more of a struggle with the risk of slipping into the clutches of the midfield group. But those changes at least ensured Mercedes could stay in the lead pack, albeit as the slowest of what's now a four-team bracket, and avoid Hamilton's worst fears of having trouble even reaching Q3. That, combined with expectations that the car will be stronger in race trim, is all Mercedes has to cling onto in a chastening weekend.
"I thought it would have been worse than that," said Hamilton after Q3. "We did some great work overnight, the car felt much better this afternoon [in FP3].
"And then qualifying was OK. I thought we'd be struggling to get into Q3, but we didn't. We were in there and in the fight."
Hamilton described the gains as being in "improved balance", with both drivers continuing to run the new lower-downforce rear wing despite the team also experimenting with the testing specification wing in practice.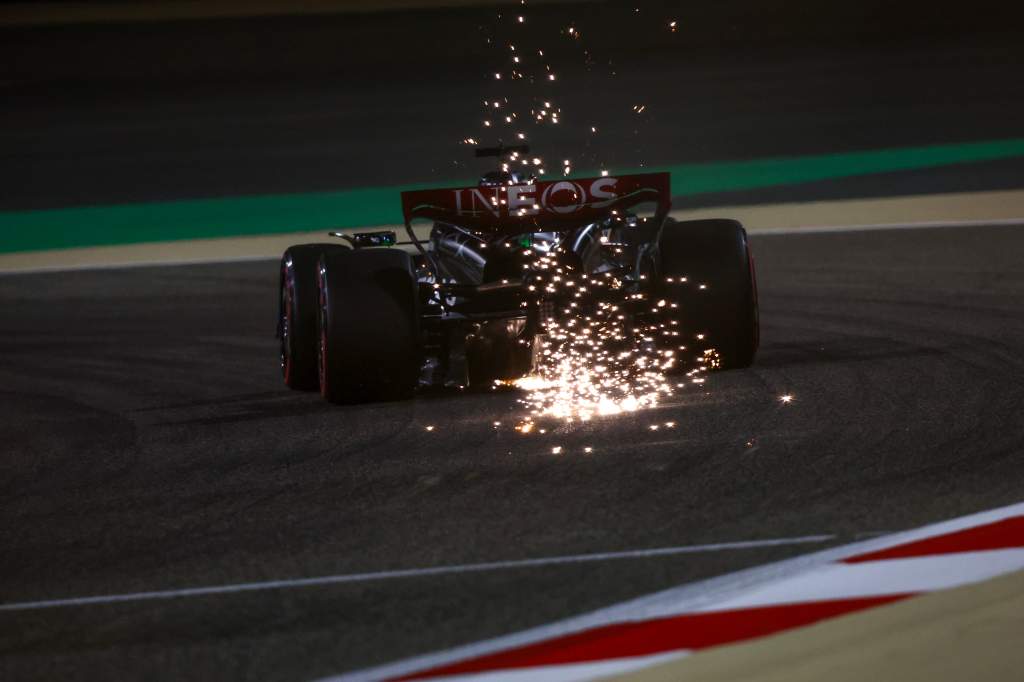 Hamiton felt the car had made gains in terms of the rear instability and traction limitation that were evident during testing, although he expects this to continue to have a negative impact on tyre management in race conditions.
"It was definitely better but we are lacking overall downforce, particularly at the rear," said Hamilton when asked by The Race about the Saturday improvements.
"That's why we can't get on the power as early as the Red Bulls and Ferraris on a single lap and that's why we struggle with deg. So it's the same story as you had in previous years. Before last year we had better rear end grip."
However, Hamilton did find the car more to his liking in FP3 than in qualifying, leading him to suggest that he had opted for a set-up compromise that slightly favours the race over single-lap pace.
"The car was feeling much, much more alive and all of a sudden we were in a much different place to the day before," said Hamilton of FP3.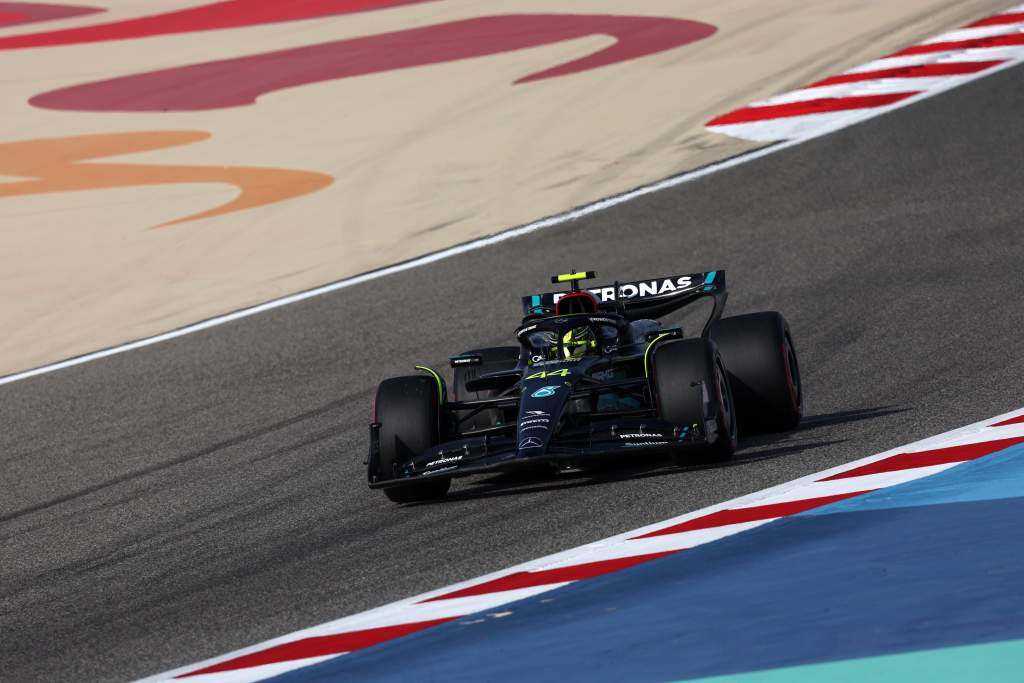 "But then when we got to qualifying for me the car just didn't feel alive. It felt kind of average. So I think the direction I've gone with my set-up I'm hoping works better for tomorrow, because I've tried to set it up for tomorrow and that could've made it a little bit difficult in qualifying."
Russell also felt Saturday went better than he anticipated after Friday practice and also stressed the greater focus on race performance.
He emphasised the importance of the fact the Mercedes W14 is a better package to work with than last year's car, which suffered from porpoising and bouncing problems. While its ultimate potential might be questionable, hence team principal Toto Wolff saying yesterday that the team must explore new concepts, Mercedes at least has something to build from.
"We expected to add a little bit of performance overnight, but the performance we added probably exceeded expectations," said Russell.
"Ultimately the car is feeling nice to drive so we're in a much better starting place compared to W13. Now we can focus on adding global performance rather than spending three quarters of the year problem-solving.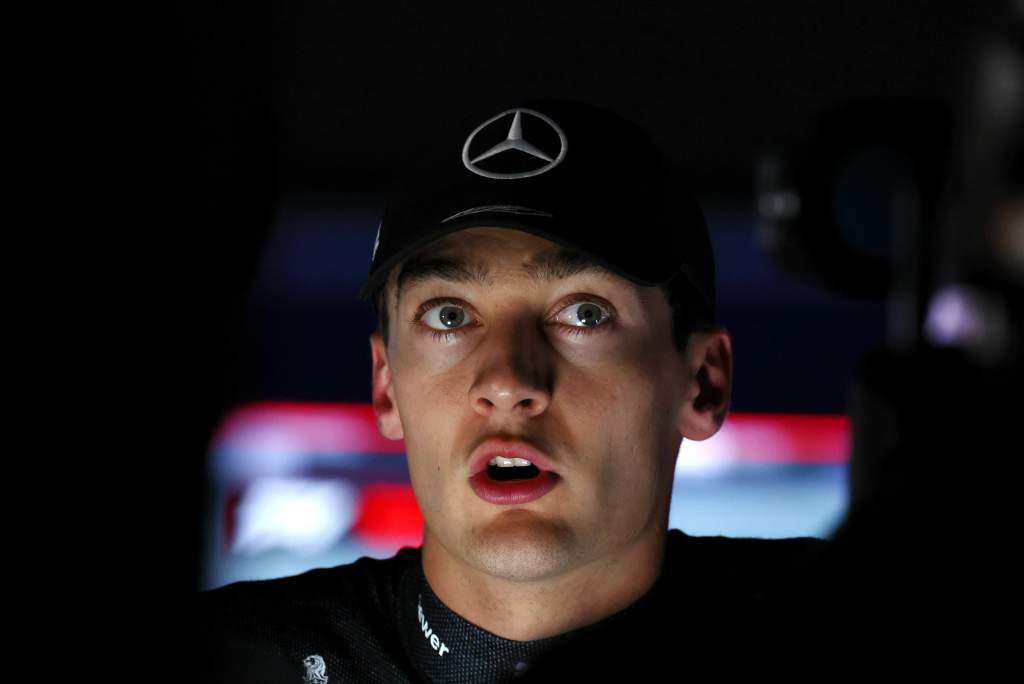 "We're in a good place to fight for P3 tomorrow with Ferrari and Fernando [Alonso] and we put more emphasis – certainly my side of the garage – on setting the car up for the race tomorrow."
While Mercedes searches for the right direction with its car concept to unlock race-winning performance, the key for Hamilton and Russell is to ensure they bank decent points in Sunday's race and limit the damage.
Wolff stopped short of writing off the team's title hopes, but it's clear that the timescale for Mercedes turning its car into a winner on merit is more medium- than short-term.
"Motor racing is crazy," said Wolff when asked about Hamilton's hopes of fighting for a record eighth drivers' title. "I don't know what's going to happen this year.
"We may find a silver bullet next week and unlock five tenths in the car. I haven't seen any silver bullets before, but you never know.
"But definitely mid-term and long-term, we just need to have a car that is able to make us fight for an eighth championship."