Across the two grand prix weekends where Red Bull and Max Verstappen sealed the 2023 Formula 1 world championships, the team's second driver Sergio Perez scored just one point. And Red Bull team principal Christian Horner's supportive but exasperated comments afterwards suggested that had to be the nadir of Perez's season.
So though Perez was keen to talk about all the work he'd put in at the Red Bull factory in this gap to turn things around when he met the media ahead of this weekend's United States GP ("I had very good days with my engineers, I had the full support of the team and now it's time to really pull it back"), he also didn't sound at all surprised that the lines of questioning went beyond his struggles with the 2023 Red Bull and into more career-existential territory.
After all, he'd seen enough social media in the break to spot the wild rumour that he was about to announce his retirement, and probably also the equally wild talk that Red Bull could swap him with Daniel Ricciardo (who's back on the grid after his injury this weekend) if he didn't hang on to second in the drivers' championship.
He faced the questions with bullishness. In fact he went above and beyond on that front - not just promising he wasn't going to retire or be demoted, but that he'd still be on the F1 grid in 2025.
"I have a contract for next year and I have no reason to not fulfil that contract," Perez began.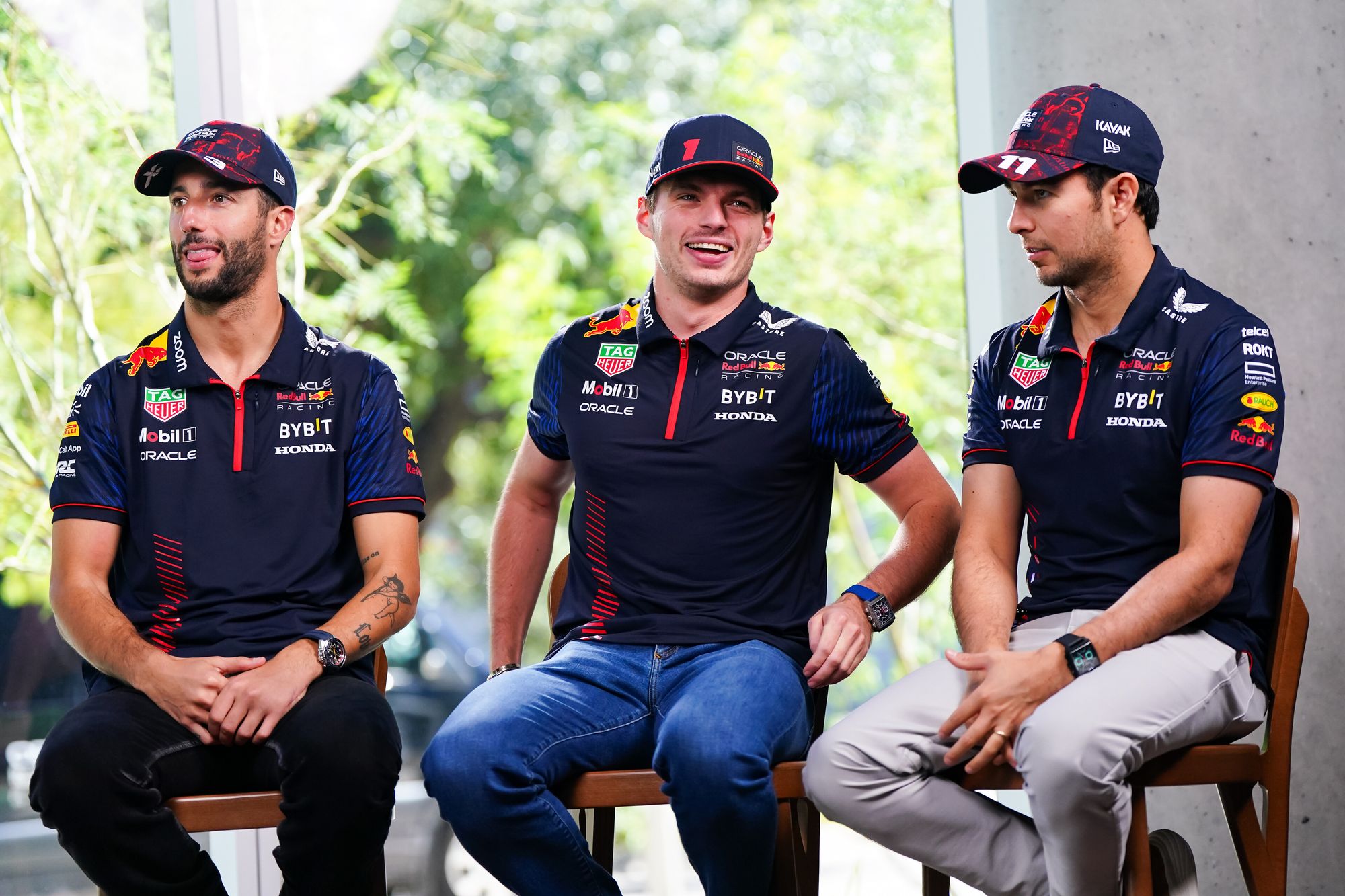 "I'm going to give my very best to it, I've done a commitment but it will not be my final contract in F1."
But did that imply he was already expecting his next deal to have to be with someone other than Red Bull?
"I'm not thinking on that," Perez replied at first. "But I'm just enjoying it at the moment, I'm loving the challenge of getting back out of it.
"I'm 33, I think I've got some good years ahead of me. As an athlete, you want to maximise your career. That's important to me and that's my focus."
That prompted a more direct "so you wouldn't rule out driving for another team?" question.
"I'm with Red Bull and I want to stay with Red Bull," Perez replied.
"But obviously it has to work out for both sides."
Is it working out for Perez right now? His reputation is taking a hammering against Verstappen.
There's not a great precedent for drivers heavily beaten by superstar team-mates in dominant cars maintaining frontrunning F1 careers thereafter. Gerhard Berger winning a couple more races with Ferrari and Benetton post his stint alongside Ayrton Senna at McLaren and long-time Michael Schumacher Ferrari sidekick Rubens Barrichello just about fighting Jenson Button for the 2009 title at Brawn (below) are about as good as it gets. Valtteri Bottas swapping life alongside Lewis Hamilton at Mercedes for scrapping for the odd point with Alfa Romeo is a more representative trajectory.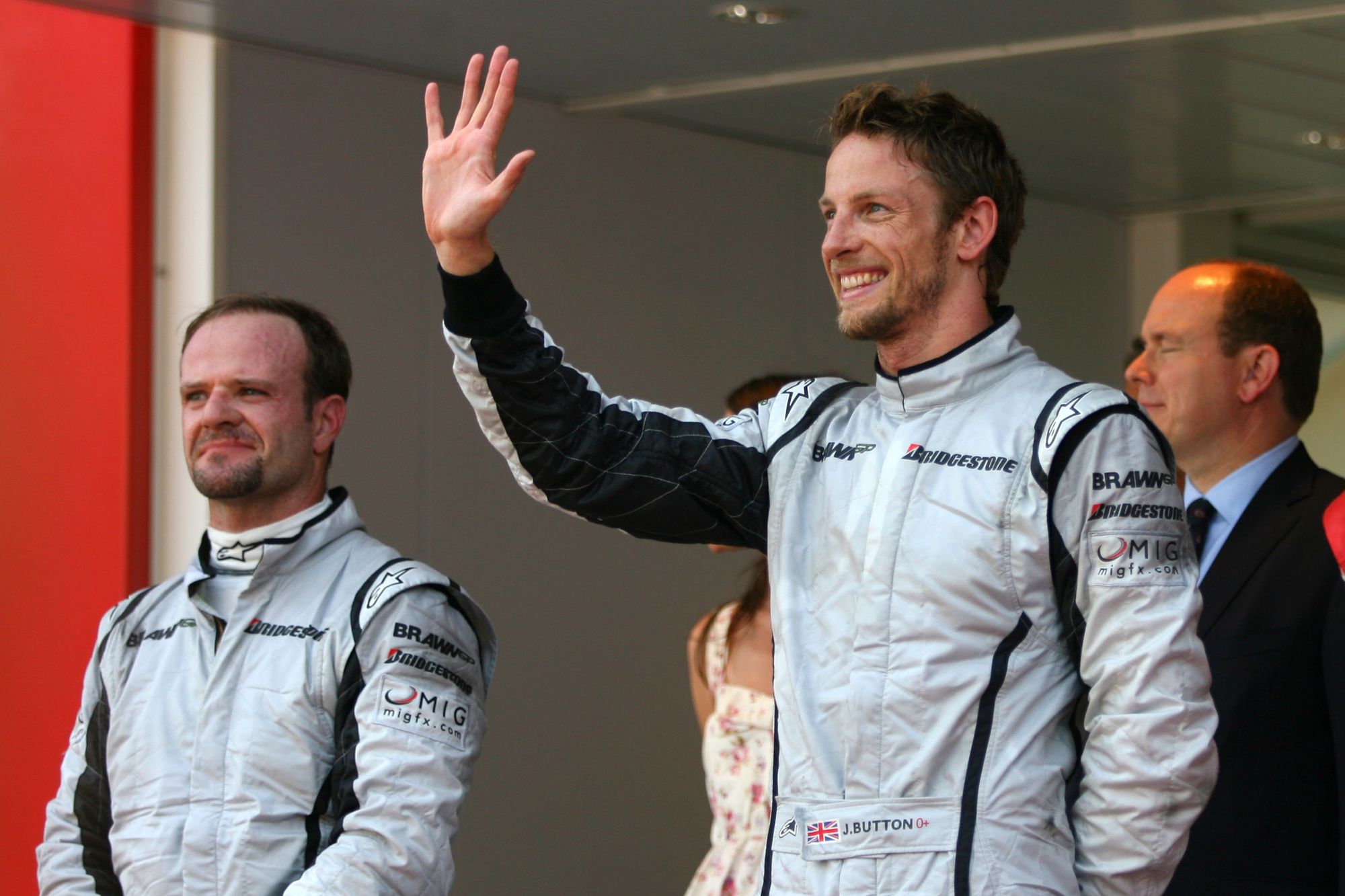 But even if Perez were to stop right now, he has five more F1 wins and 24 more podiums than he would've done if he'd not taken the Red Bull chance after being squeezed out of Racing Point - plus his first three F1 poles and a first top-three championship finish. Even a tough spell in a team this good is transformative for Perez's F1 career achievements.
Is it working out for Red Bull? Perez himself acknowledges that it isn't right now. When it was mentioned that his current deficit to Verstappen would be extremely problematic if Red Bull's opposition was closer, he replied: "Definitely, we cannot have this sort of gap".
While Horner's suggested Perez is the master of his own destiny in form terms, Perez is adamant the way the 2023 Red Bull has developed has moved away from his driving style, citing "mainly the corner entry" as problematic for him.
Asked by The Race if he could put his finger on how recent poor weekends had got away from him compared to the races early in the year when he hinted at putting up a title fight against Verstappen, Perez intimated that the particular struggles of Japan and Qatar were blips.
"Basically the last two weekends have been extraordinary in a way in that we arrived at the circuit, we were not comfortable and we took directions that made it even worse," he said. "Simple as that."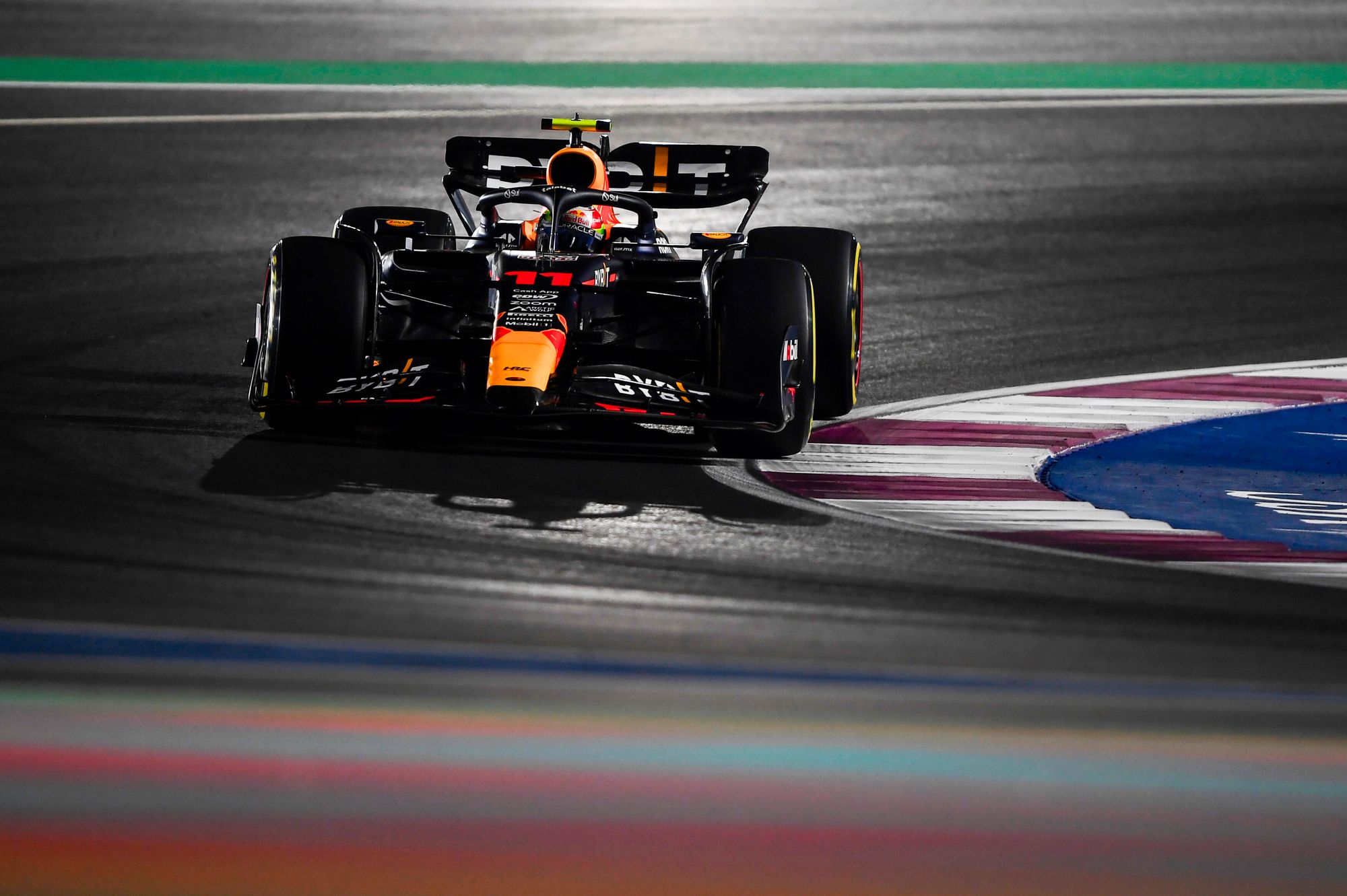 But he didn't sound especially confident of that blip being over when asked if Austin being a sprint weekend made any difference to him.
"It doesn't help when you are not as confident as you should be with the car," Perez said of this weekend's limited-practice format.
"But it's the same for everyone and I really hope that the work we've done during the week can pay off."
He reiterated several times that he was "enjoying the challenge" of his current position and trying to put things right.
Yet when it was put to him that the reason the unsubstantiated retirement rumours had gained a bit of traction was potentially that his current situation looked so tough that it was easy to understand why he might be tempted to walk away, Perez didn't dispute that it might indeed look that way. But, he insisted, that wasn't going to be his solution.
"Yeah, it is [tough at the moment], of course," Perez said.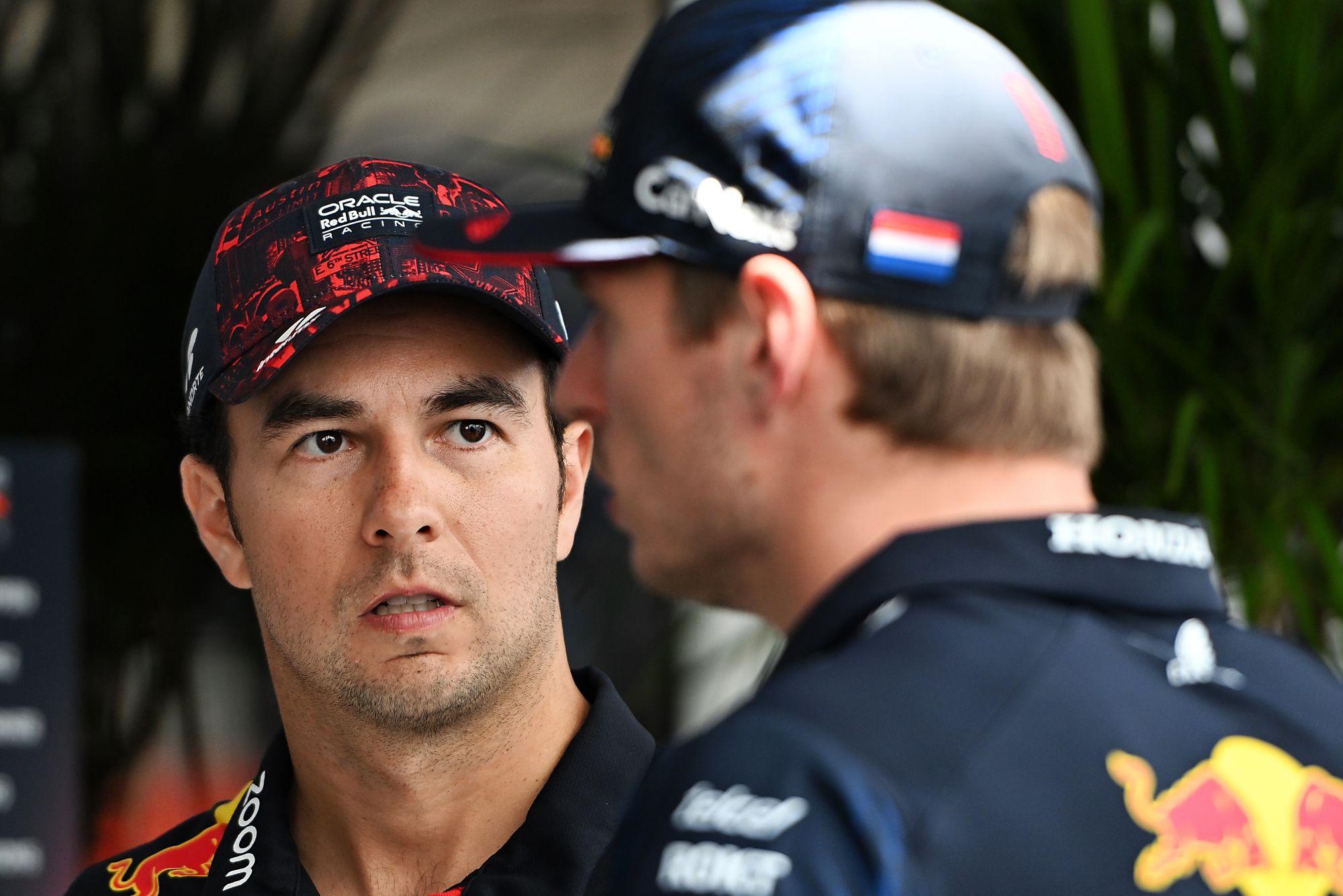 "It's not ideal when you go through a difficult period of your career.
"But I just love the challenge of getting back at it.
"The easiest thing would be to just walk out of it. But that's not me, that's not who I am and I will not give up.
"I have zero doubts about being back to my best level and that is my only target that I have in mind.
"I don't even think about retirement or anything like that because that's just the easy route."