Some former Formula 1 drivers didn't hesitate to scorn the current crop's handling of extreme conditions – but the likes of George Russell and Alex Albon are having none of it.
Drivers experienced nausea, vomiting, dizziness, dehydration and heat stroke during a brutal Sunday night race at the Qatar Grand Prix.
The drivers called for action after the race and the FIA released a statement within 24 hours of the race confirming it would conduct a full analysis and "provide recommendations for future situations of extreme weather conditions".
But some ex-drivers saw things differently, including ex-F1 driver turned long-time co-commentator Martin Brundle - who was among those critical of suggestions that this scenario should be prevented in the future.
It's races like Qatar and very rainy days which make F1 drivers look the heroes and athletes they are. Absolutely don't buy into the weak view we shouldn't put them through this kind of challenge. Check out Senna in Brazil, Stewart at rainy Nurburgring, Lauda post crash, etc etc

— Martin Brundle (@MBrundleF1) October 9, 2023
Elsewhere former Ferrari and McLaren driver Gerhard Berger suggested to Red Bull-owned Servus TV that some of the drivers weren't fit enough to cope.
"This time, the boys seem to have pushed themselves to the limit, but it's simply a question of fitness," Berger said.
"If you're in great shape, you won't get sick. It's a fitness problem and a circulatory issue.
"If you ask a [Max] Verstappen or a [Lewis] Hamilton, they don't get sick even in those temperatures, because it's a factor that you must have on the radar if you want to win."
Berger went on to acknowledge that his own lack of fitness caught him out on occasion during his F1 career.
But Grand Prix Drivers' Association (GPDA) director Russell refuted any suggestion that the drivers weren't fit enough to cope with the conditions.
"Well, what I can say is that I train substantially for the heat. I train with three layers of clothes ahead of these hot races. I do a huge amount of saunas to adapt to the heat," Russell said when asked about ex-drivers' criticism.
"These guys who are commenting on this, we're driving cars 20 seconds a lap faster than they were, going through corners and pulling 5G in every single aspect.
"Of course we need to be gladiators, but when it comes to the heat, there's only so much the body can take."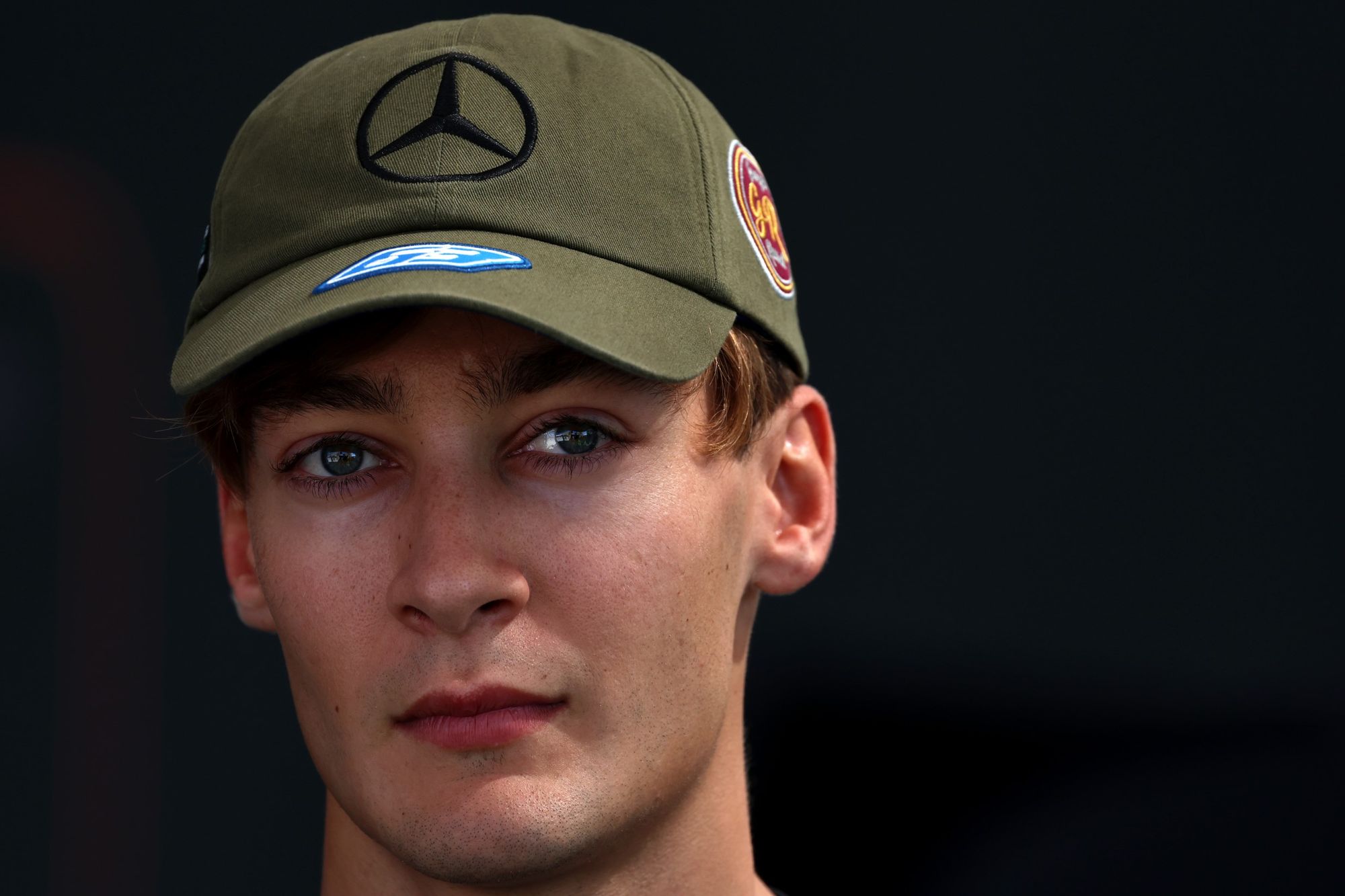 Added to the increased speeds current F1 drivers face, Russell was quick to point out the higher cockpit temperatures and increased clothing requirements – partly in the wake of Romain Grosjean's fireball shunt in the 2020 Bahrain Grand Prix.
"Anyone can say what they like but also the race cars in the '90s and '80s didn't have all the electronic boxes round the cockpit heating the cockpit up," Russell added.
"They didn't have the power steering system which was running at 50, 60 degrees, radiating heat. We have hydraulic lines running all around the cockpit which is at 120 degrees, the cockpit was closing in on 60°C through that race and we have a thicker fireproof underwear than they ever wore.
"Since the Grosjean crash the fireproofs are sustainably thicker, it's like wearing a fleece. People can say what they like. Things are different now, the same way they were different 40 years ago [to what came before]."
Russell's peer and good friend Albon felt there was a clear disconnect between what the driver feels in the cockpit and what's visible to the audience.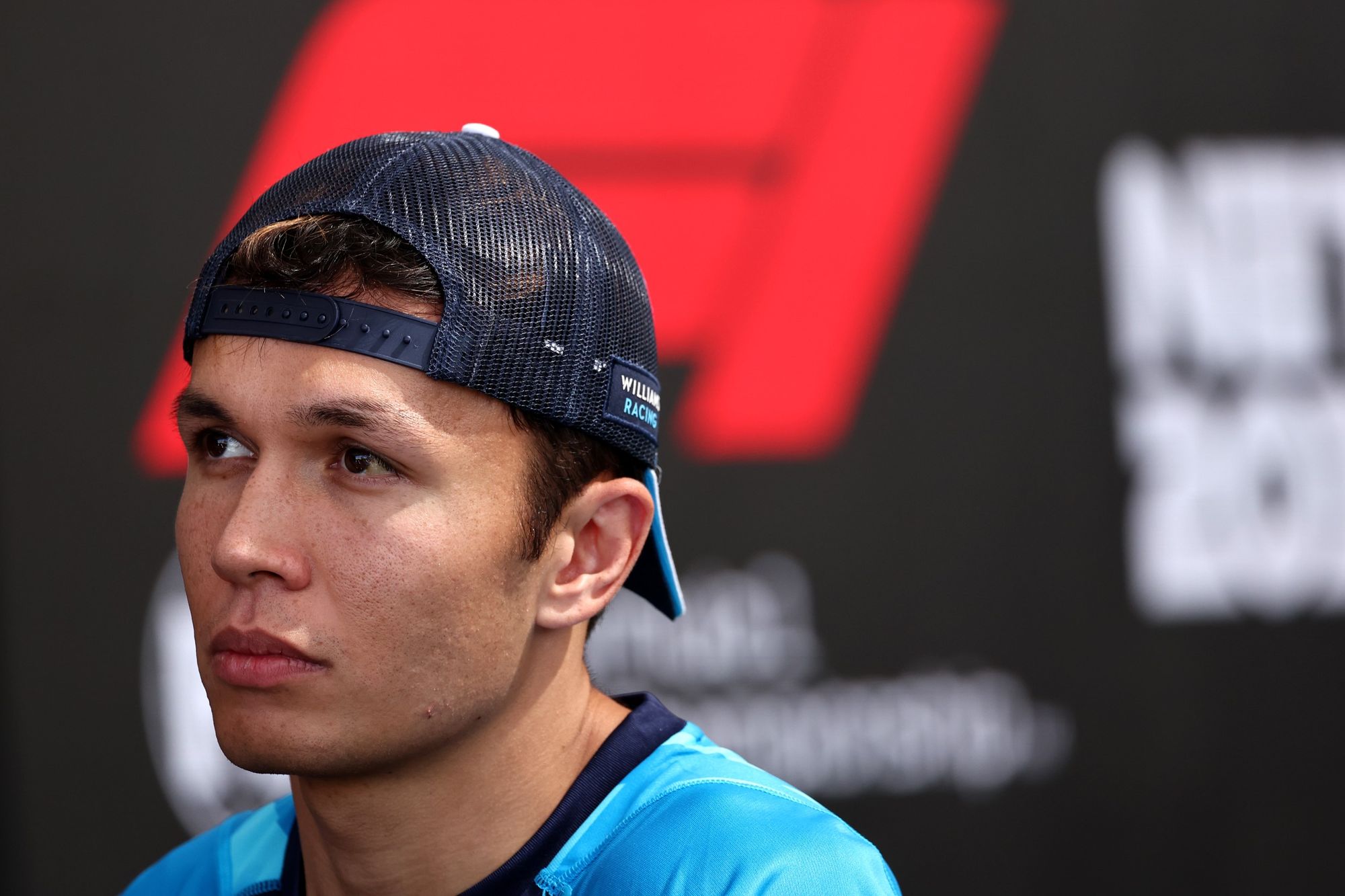 Albon was treated for "acute heat exposure" in Qatar, while Williams team-mate Logan Sargeant chose to pull out of the race due to suffering from "intense dehydration".
Following Logan's retirement from the Grand Prix, he has been assessed and cleared by the medical team on-site after suffering from intense dehydration during the race weakened by having flu like symptoms earlier in the week. pic.twitter.com/oeLhDrtfGC

— Williams Racing (@WilliamsRacing) October 8, 2023
"It's not fitness-related at that point, it's pure heat exhaustion," Albon explained on Thursday in Austin.
"Everyone's passing out on the floor trying to strip off their clothes after the race, so it's not really a fitness point.
Competitors on track, nothing but respect off it. 👊

Thanks to the mechanics who came over to check on Alex after the race, @alfaromeostake 💙

📸 @GregCWGStuart pic.twitter.com/zq3f5EXm2H

— Williams Racing (@WilliamsRacing) October 10, 2023
"I would be one of the better people at it because of my ethnicity and being used to the humidity. It was painful. We are driving around quickly, the speeds that we're doing around Qatar are huge.
"It's one of those things, we can't communicate it because we're the only people that drive it so when we say it's bad I hope people just take our word for it and know that we're not being divas."
The Race says
Edd Straw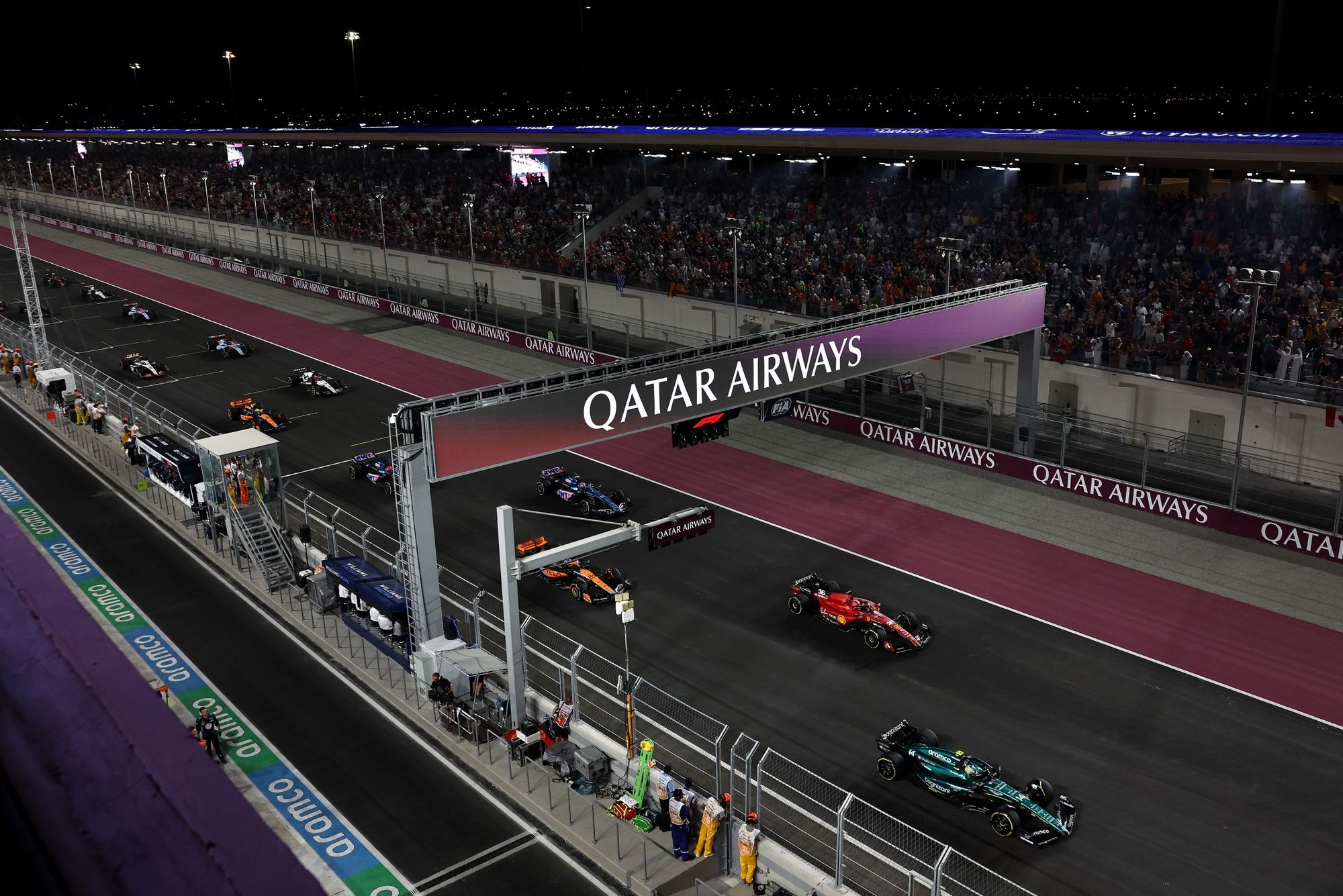 Former drivers have every right to express their opinion about the challenges faced by F1 drivers, and ones like Brundle generally offer remarkable insight and understanding. But they won't always get it right when drawing on their own experiences. In this case, it's too easy to fail to factor in just how extreme the conditions were in Qatar and understandably so because they won't have faced that precise blend of heat and humidity.
The human body does have limits, even those of finely-honed athletes, and the fact that even the 20 F1 drivers were surprised by just how hard the Qatar race was highlights the fact this is an extraordinary situation. Yes, racing an F1 car should be hard, and it is - what it shouldn't be is impossible and conditions in Qatar were nudging into that realm. It's not about fitness, it's simply about how the human body works.
There's a legitimate debate to be had about where the line should be and it's right that discussion should be had, and properly informed by the science. It also shouldn't be a sacred cow that nobody is allowed to question what is being said because that kind of back and forth is a means for everyone to understand the situation better. That's the nature of free and open debate, people are allowed to be wrong and they can also be challenged in response.
But it's essential for all of us to recognise that sometimes the prevailing conditions that those who are following in our footsteps might have shifted. The conditions in Qatar were, particularly in terms of the unexpectedly high level of humidity, extreme enough to transcend merely 'tough' and instead flirt with danger.