The FIA has begun an "analysis" of how Formula 1 can better cope with racing in extreme temperature and humidity - but what sort of changes can we expect?
Its statement was made in the wake of a Qatar Grand Prix that featured drivers experiencing vomiting, nausea, exhaustion, dehydration, heat stroke and "passing out" through some of Lusail's high-speed corners.
It noted the "impact on the wellbeing of the drivers" and its analysis will help it "provide recommendations for future situations of extreme weather conditions".
A series of measures will be put before the upcoming medical commission meeting in Paris.
We've taken a look at what those measures could be as well as offering some of our own suggestions with the help of a specialist in how extreme temperatures effect elite athletes, Dr Chris Tyler from the University of Roehampton London, who we spoke to prior to the FIA's statement being released. He also has experience supporting McLaren's F1 drivers in their training to race in extreme conditions.
DON'T START THE RACE IF IT'S TOO HOT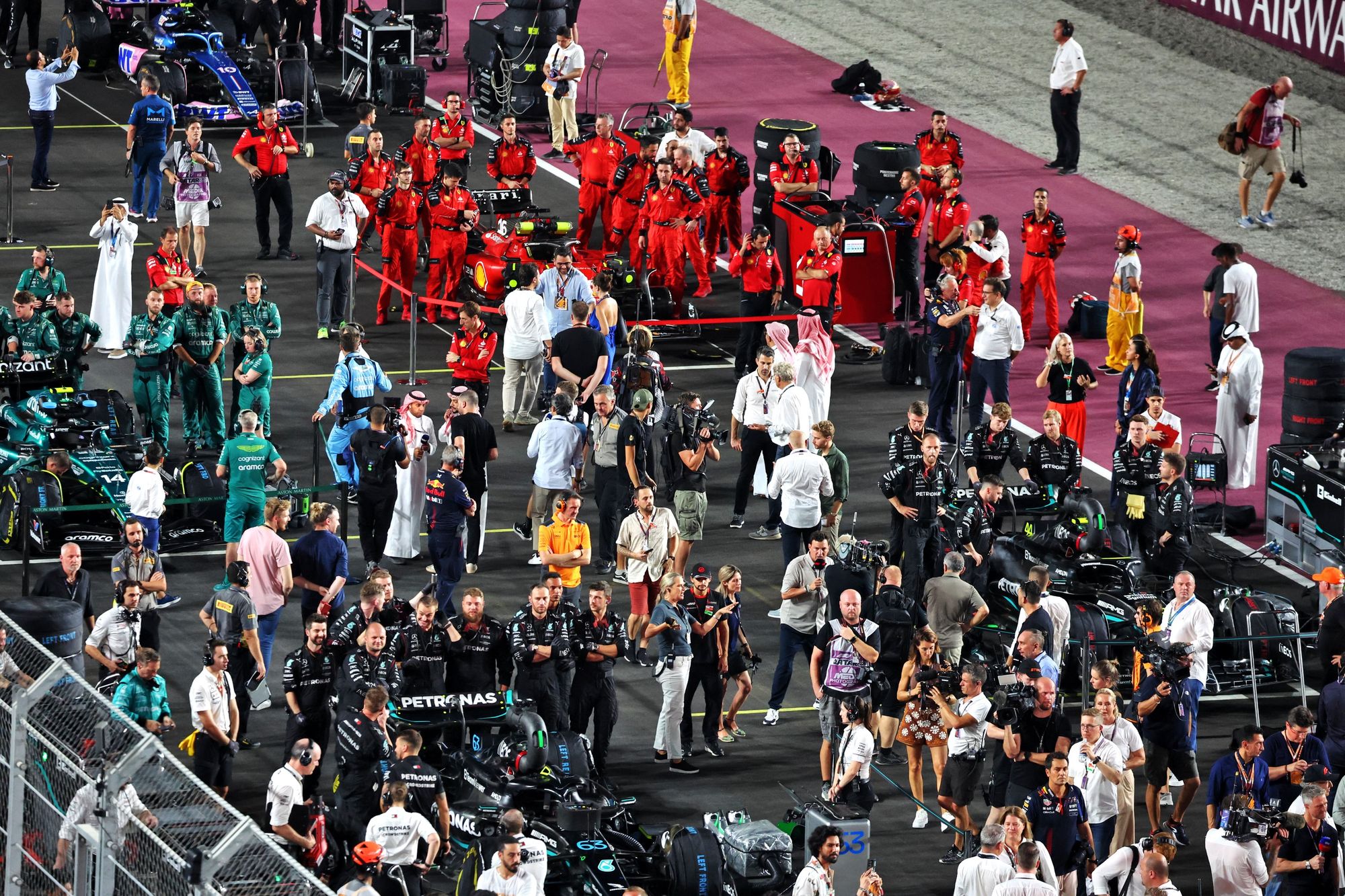 Mass-participation marathons often have 'do not start' cut-offs for when it's too hot.
In football, governing body FIFA uses the Wet Bulb Globe Temperature (WBGT) value that is a composite temperature that factors in parameters like wind, humidity, air temperature and sun exposure.
Should a game exceed 32 degrees according to the WBGT scale then there are mandatory drinks breaks in before halves and the organisers can postpone or stop the game if necessary.
Would a similar system work in F1?
"It's difficult in driving because it's such a unique situation whereby the amount of physical work they're doing is less than, for example, a marathon runner, so the amount of heat they're generating isn't as high," Dr Tyler explained.
"But they're getting heat from directions a marathon runner wouldn't from the engine and the overalls.
"You'd have the added complication of working out what temperature you'd use because air temperature is one thing, track temperature, cockpit temperature is another, and the thing that really matters is the internal temperature of the drivers but we don't know that because it's not measured.
"It's certainly needs to be thought about or looked at but I think it would be quite difficult to have a cut-off [in F1]."
SHORTEN THE RACES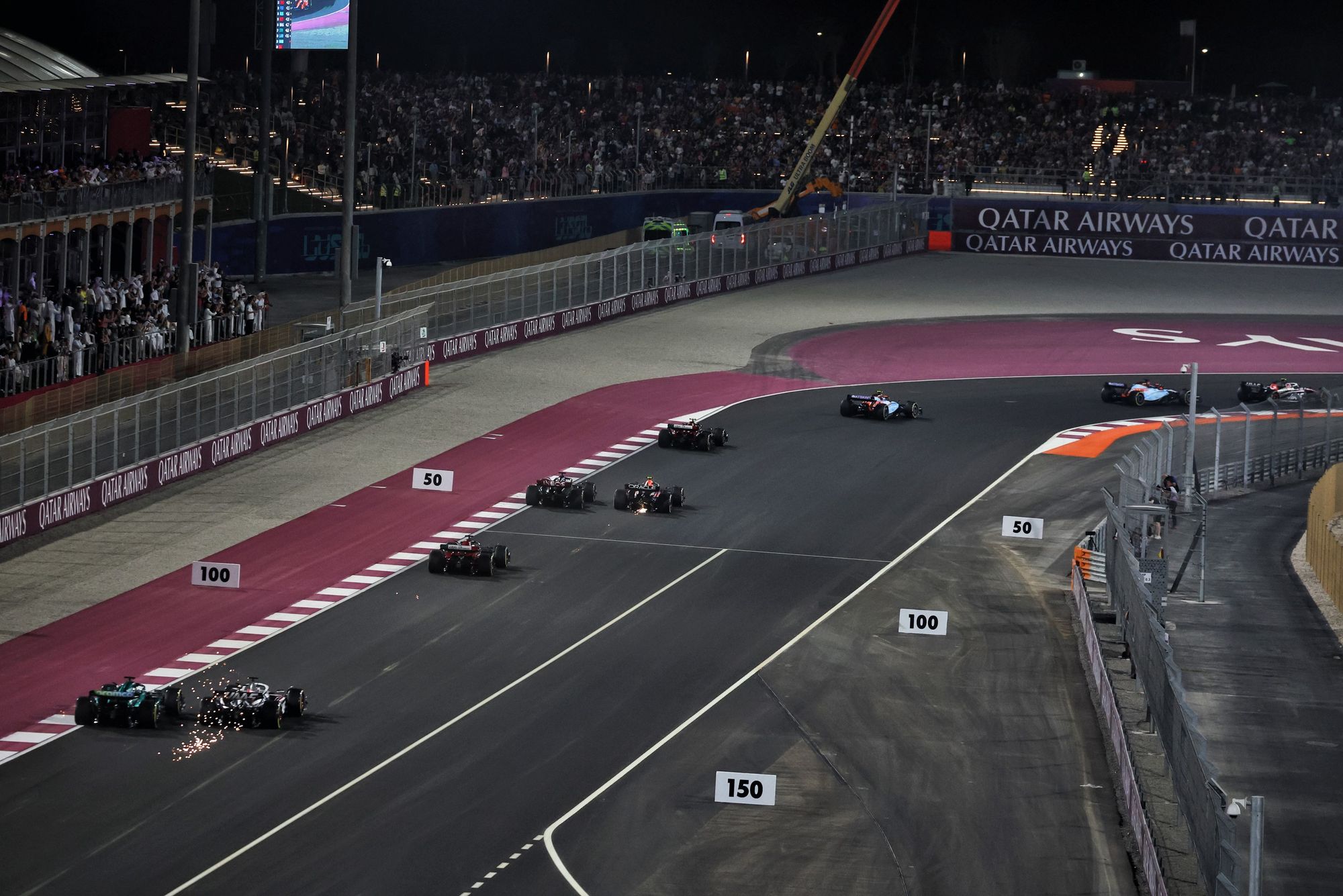 Another option, if it's known in advance the race is going to be hot, would be to shorten the distance.
Certainly this could prove a more likely solution than rescheduling or cancelling a race altogether, given the commercial pressures for every grand prix make either of those a last resort.
"Let's say for example, at the drivers' meeting, it could be, we don't have data to inform it yet, but could be there are certain cut-offs where you could move the start time – again I can't see that happening with the impact of TV – but it could be you reduce the number of laps," said Dr Tyler.
"One of the factors as well is going to be the longer you're out there the more work you're doing, the more heat you're generating, the more heat you're gaining from the car, track and conditions and the hotter you are going to be, the more likely something is going to happen over time.
"So it could be that you shorten the races. I'm not suggesting you have a whole weekend of sprint races, but it could be something gets shrunk that way, you reduce the stress a little bit that way."
Shortening the races is of course typically done in wet conditions when the two-hour (without red flags) time limit is reached. But even when intense rain is forecast there's no precedent in F1 for shortening races in advance, such as on the Sunday morning of a race.
That could also have implications on points allocation, with different points currently awarded if races don't reach 75%, 50% or 25% of the scheduled distance.
MotoGP has deployed this method recently, though, trimming the distances of its races at last month's inaugural Indian Grand Prix to alleviate riders' problems with the extreme heat - although some were still in notably bad shape at the end of the grand prix even with three laps taken off the distance.
GET THE MISSING DATA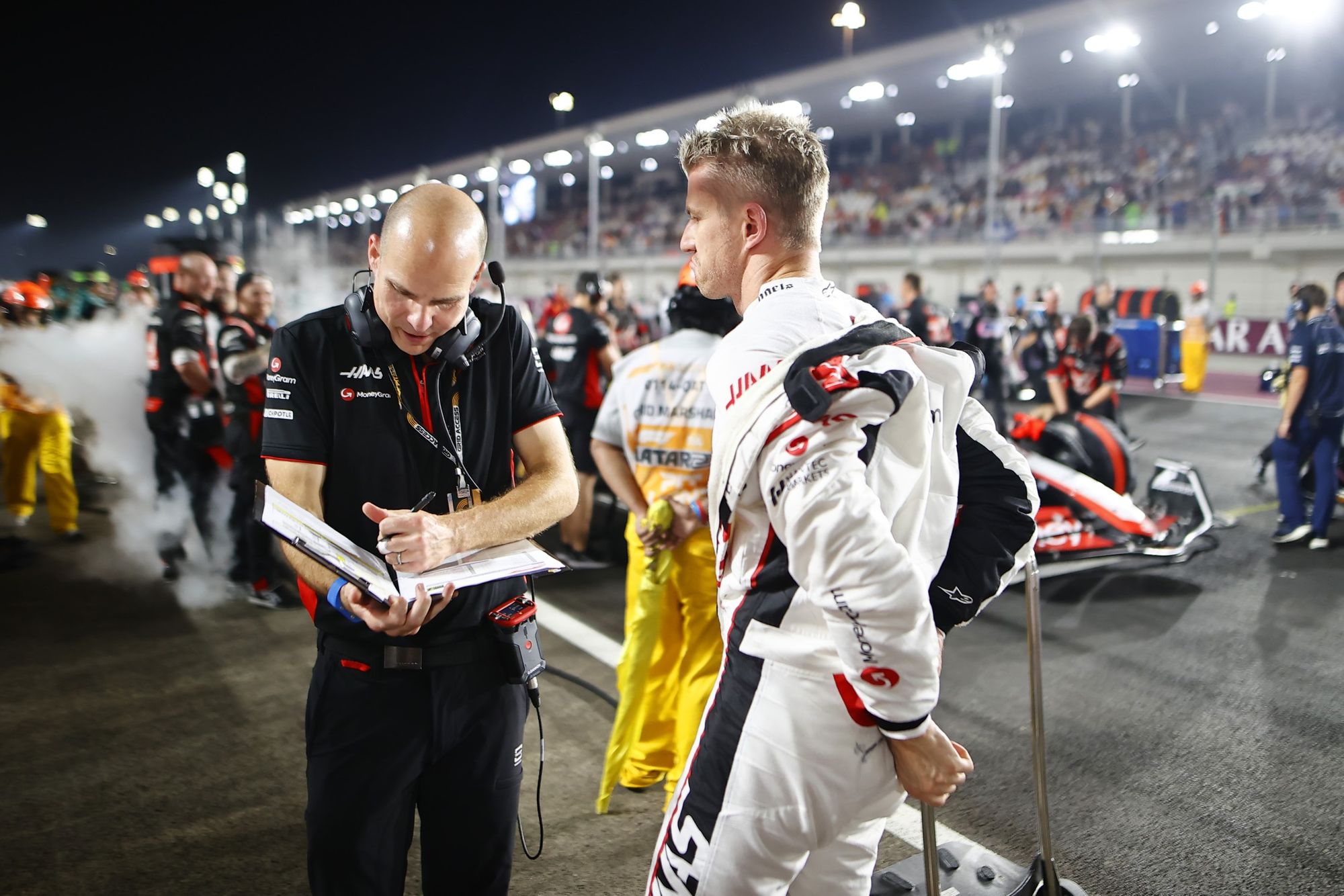 What makes taking decisions over shortening or stopping races difficult is the lack of available data from inside the cockpit.
You can accurately measure the air and track temperatures but understanding some of the key vitals of the driver is harder.
Biometric gloves are already in use, which transmit the driver's pulse and blood oxygen level, but further monitoring would help establish a clearer picture of what the drivers are experiencing in the extreme heat and when it's become too dangerous for them to continue.
"At the moment we're kind of punching a bit in the dark because what data you can collect is very limited," Dr Tyler said.
"They've looked at wearables to try and quantity the strength of the drivers. But we need licensed devices to allow that to happen.
"It would be good from the TV point of view, too, you can see the g-forces and gears now so it would be useful to know what the drivers are facing, too.
"Once you've got that, you quantity the actual demands and are able to tailor things. Long-term it's proper data collection.
"The issue is that it's almost- you know what you're going to see with that information. The Qatar data would not look good."
GARY ANDERSON'S SUGGESTION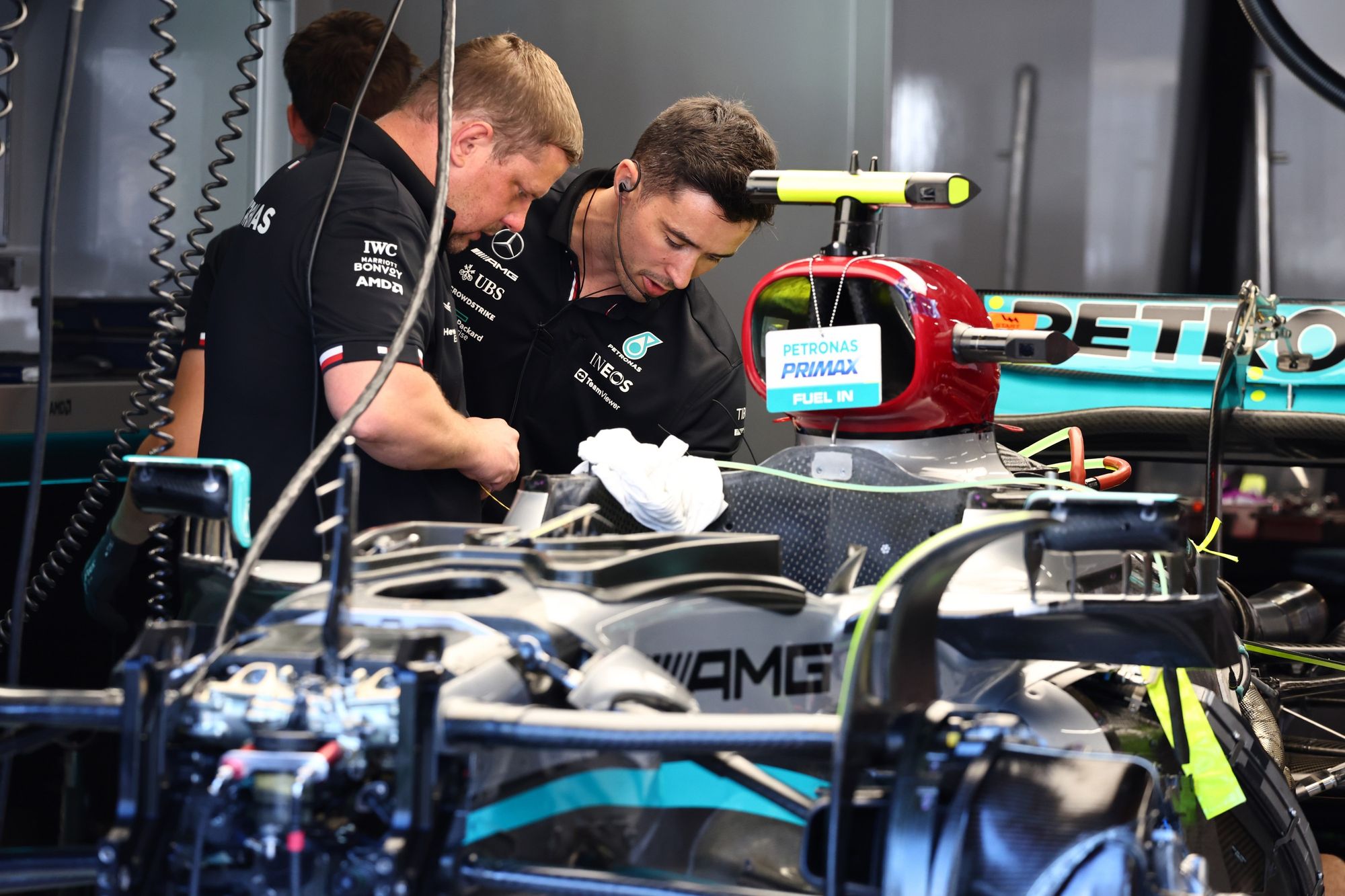 "I'd suggest having a couple of thermocouples (essentially a thermometer) on the sides of the driver's seat that are connected to the on car data logger.
"This information could also be sent via telemetry back to the team and the FIA. Then you could have a maximum acceptable temperature for the cockpit which the medical group and drivers are comfortable with and agree is acceptable.
"To achieve this seat temperature the teams might need to add some cooling ducts and let the air flow through a double-skinned seat. At the moment most of the cars' cockpit areas run at a lower than ambient pressure and the [hotter] engine bay and sidepods run at a higher than ambient pressure.
"That pressure difference means any access holes between the engine bay and the cockpit not blocked completely will flow hot air into the cockpit.
"And I'm talking temperatures in excess of 120 degrees Celsius, so the kind of temperature that wouldn't take long to boil the blood in your brain!"
MORE EFFICIENT AIRFLOW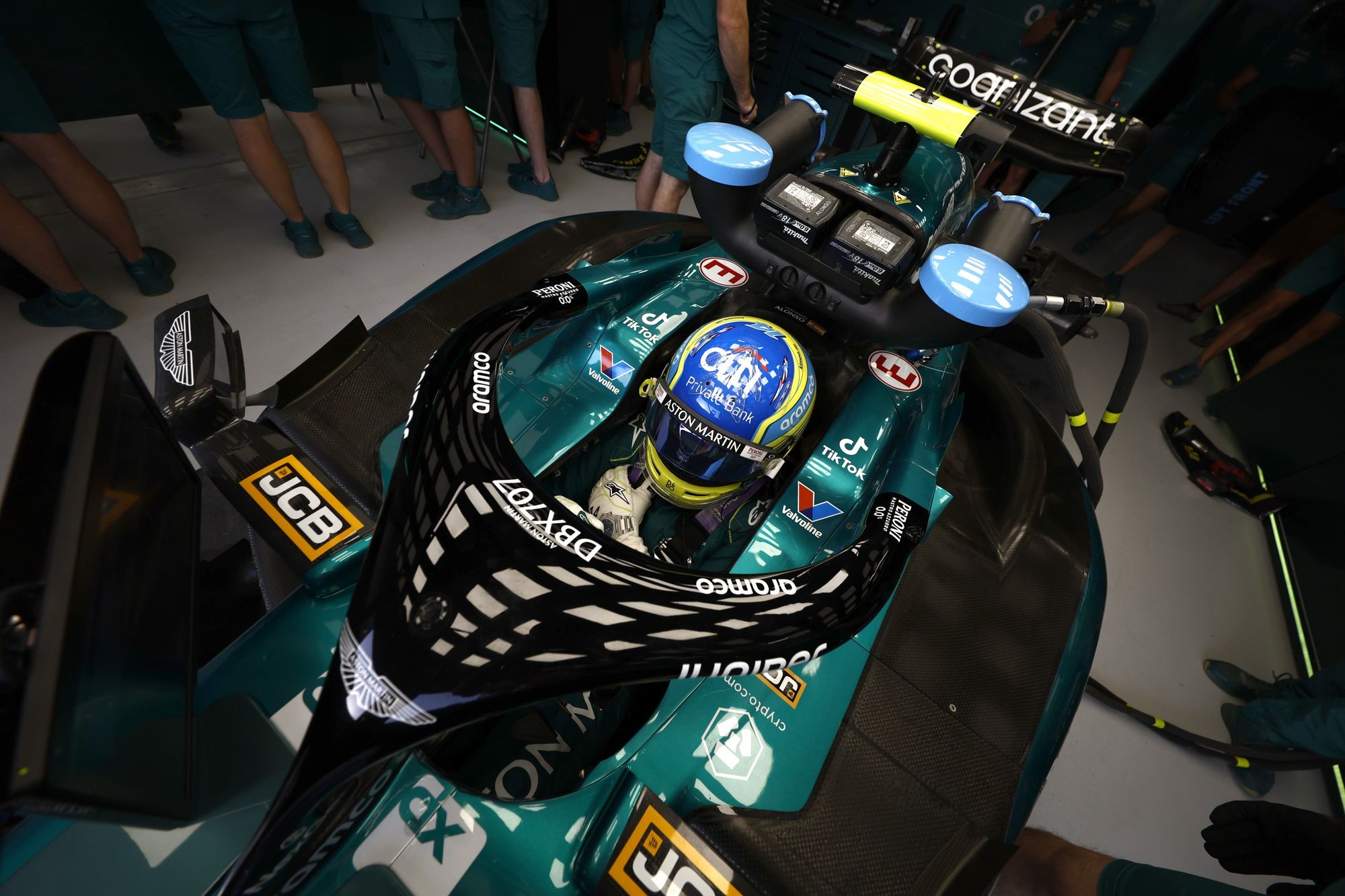 "More efficient airflow in the cockpit" was among the potential solutions that the medical commission will review in its meeting.
"I opened my visor for the whole race and it was hot air, but it was better than no air. It was brutal," George Russell explained after Sunday's Qatar GP.
Airflow is important and there are potential solutions to enhance it that aren't simply your standard air-con in your road car.
Of course having an open cockpit can limit the benefits of any kind of in-cockpit cooling device but having more of the airflow from the front of the car pass through the cockpit would be a good start as the FIA seems to be hinting at.
BETTER SCHEDULING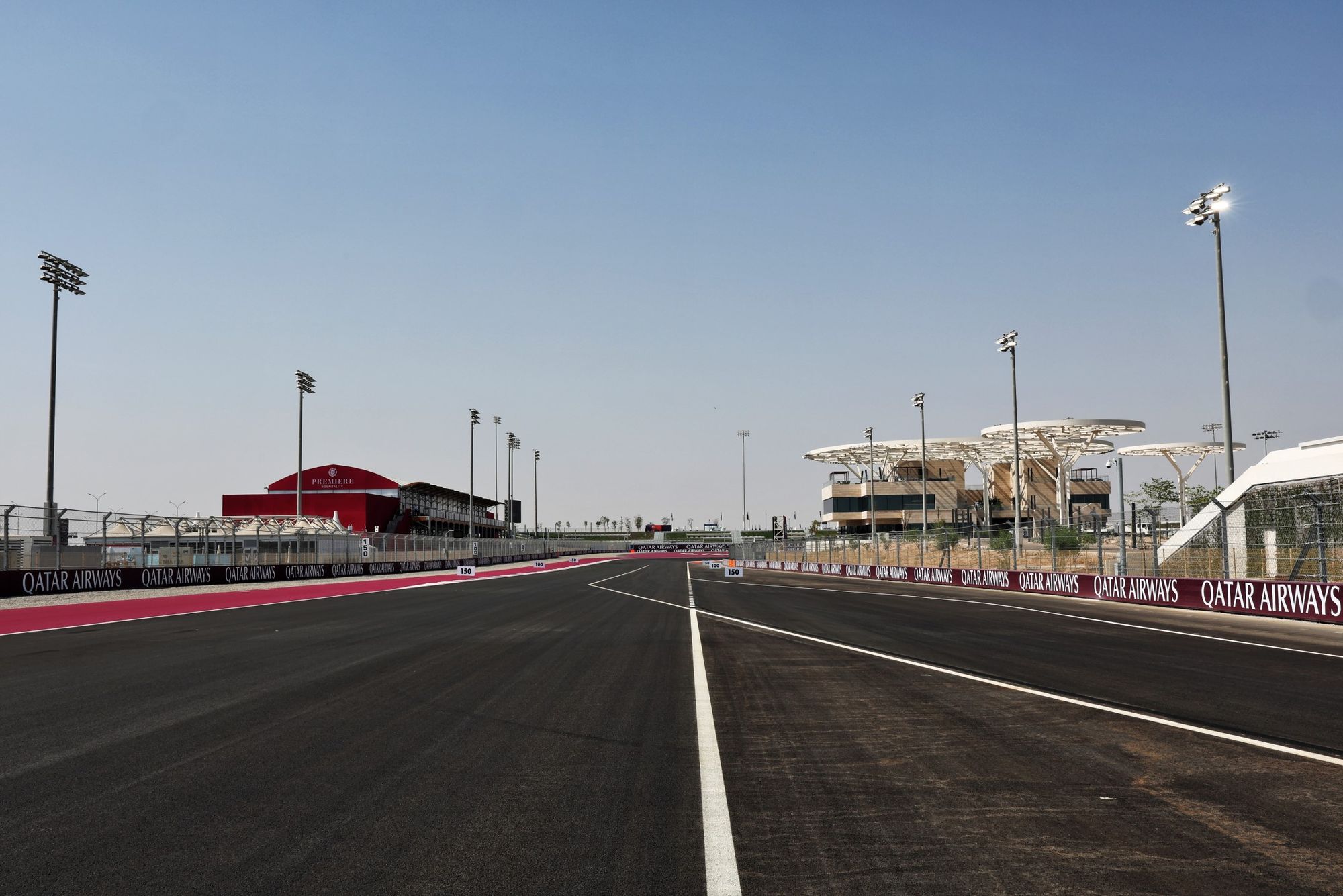 Clearly running the Qatar GP in early October didn't help things given the considerably warmer climate at that time versus the early-December slot it will move to for 2024.
"Scheduling will need to be looked at, I know it's not at the same time next year but there's a scheduling battle between things looking nice and sunny on TV and human health," Dr Tyler added.
"We have the same conversations with Olympics and World Cups as well."
The FIA said "recommendations for changes to the calendar to align with acceptable climatic conditions" would be among the potential changes discussed in the Paris meeting.
BETTER EDUCATION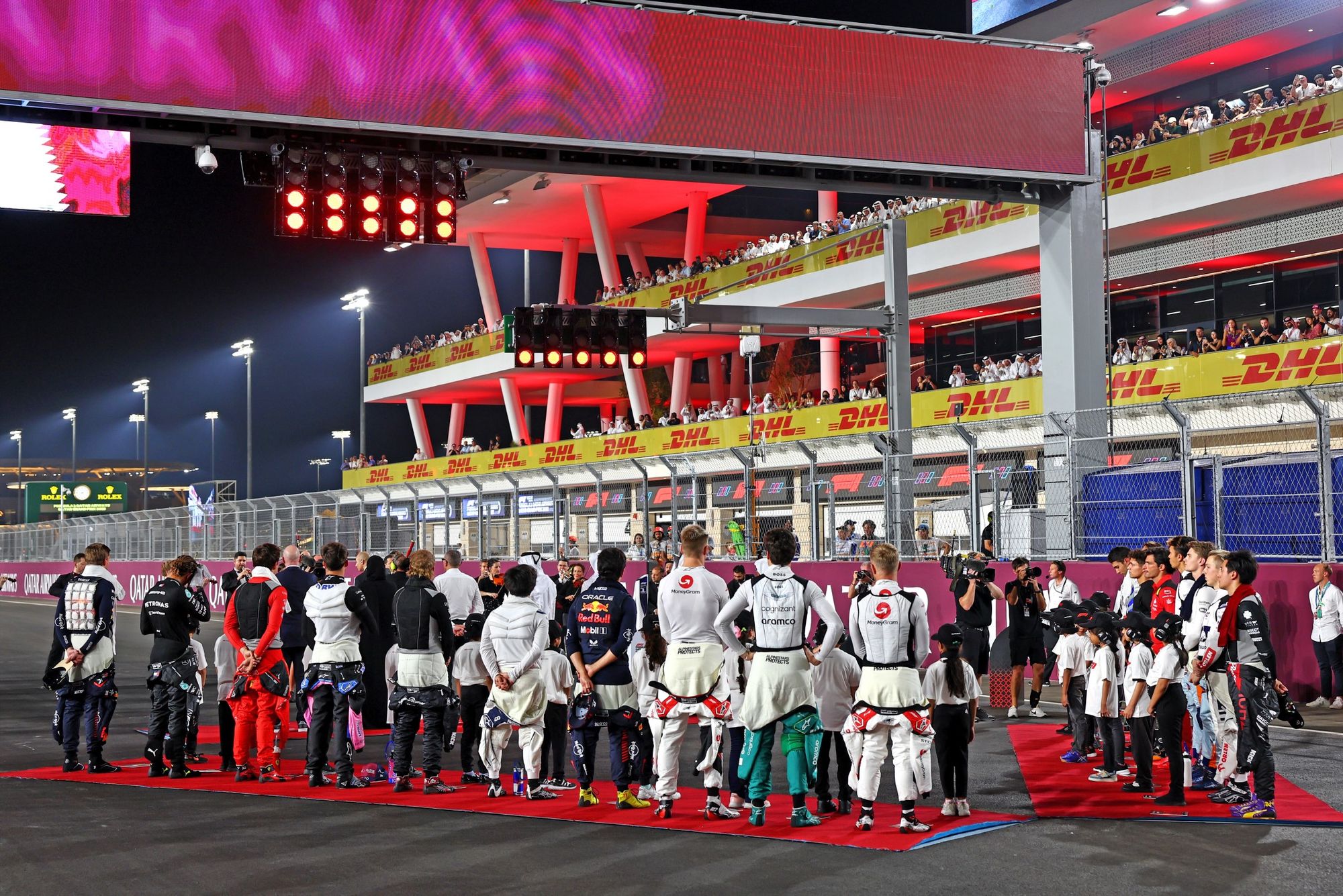 Education is always key to managing any crisis.
Just as F1 and the FIA's understanding in so many areas of safety has grown exponentially over the last few decades, so too must their understanding of how heat and humidity affect drivers.
"The heat will affect everyone, what you're trying to do is minimise the impact of the heat," Dr Tyler added.
"If you can ensure all the drivers at the very least are more aware of it and undertaking things like heat acclimatisation or cooling, that's some of the battle. That should extend to the paddock and pitcrews as well."
The FIA also included 'guidance for competitors' among the potential proposals for the medical commission to review.
IT'S A MOTOGP PROBLEM TOO
Simon Patterson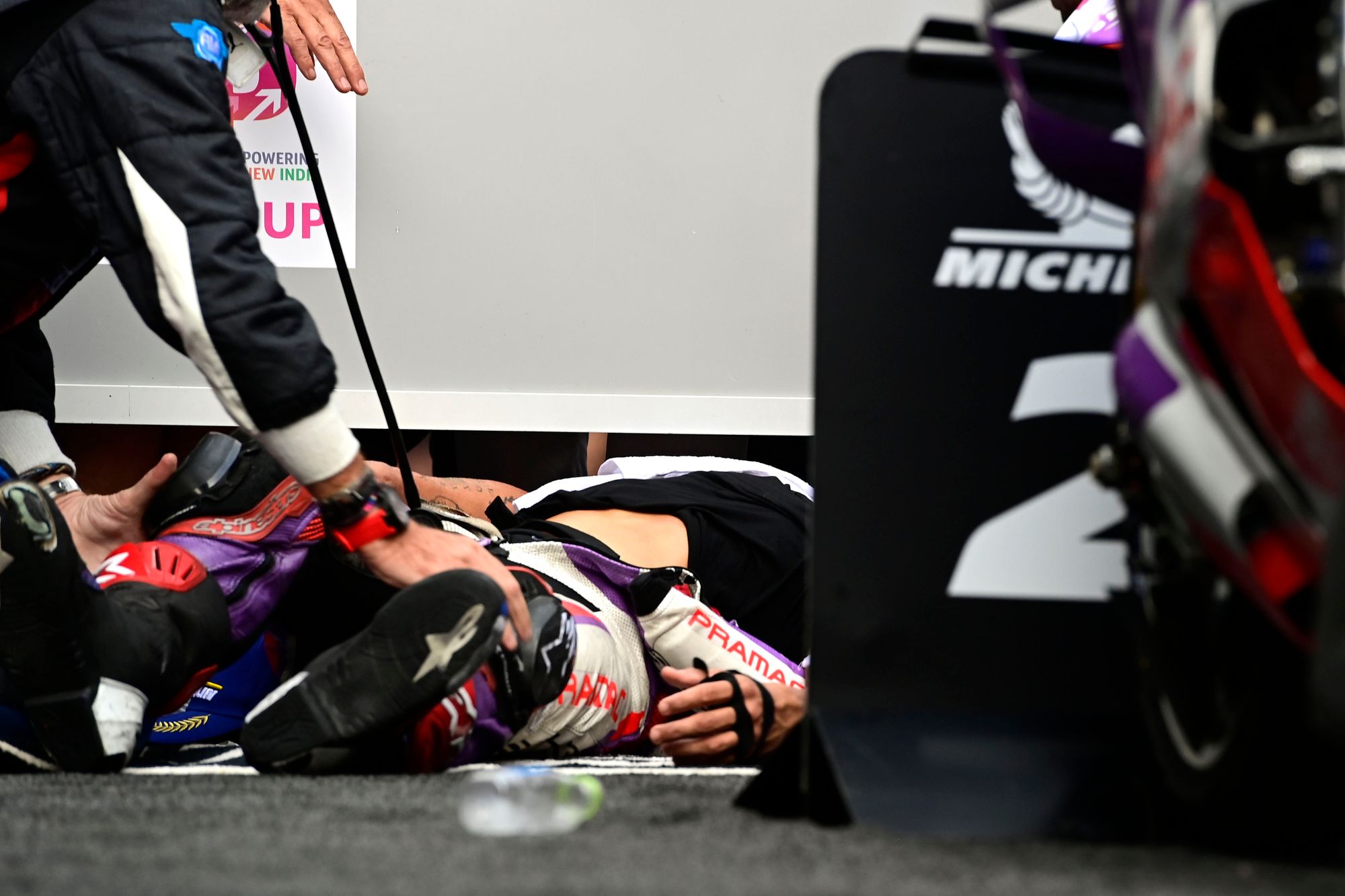 Some MotoGP riders pushed for the series to adopt its own extreme weather protocol after the conditions they experienced in India last month, when main race podium finisher Jorge Martin collapsed in parc ferme and required medical attention before the podium.
It's understood that there hasn't been any further progress towards creating such a protocol or any new provisions since the Buddh event, though.
Pol Espargaro was one of those hardest hit during the shortened 21-lap race at Buddh, with his physical condition still not fully recovered from his life-threatening crash at the opening round of the season in March.
"Coming as I did from these injuries, I didn't feel super good," he said at the time.
"Today I reached my maximum heart rate ever, which I didn't expect. I reached 198 bpm.
"I was shocked, surprised. I can't reach that at home training, but I think with low oxygen, with high temperatures, this track makes everything quite tough.
"Every race track is a bit physical, but today was a big one, and I felt weak afterwards.
"I think we all, the riders, will talk a little bit in the next safety commission about this [introducing a weather protocol].
"In football, they have this moment to stop and drink.
"It's difficult, because we need to deal with the bike being a machine that gets hot and delivers that temperature to us as well.
"We are young, we are athletes, and we are prepared for many things - but these temperatures are over the limit."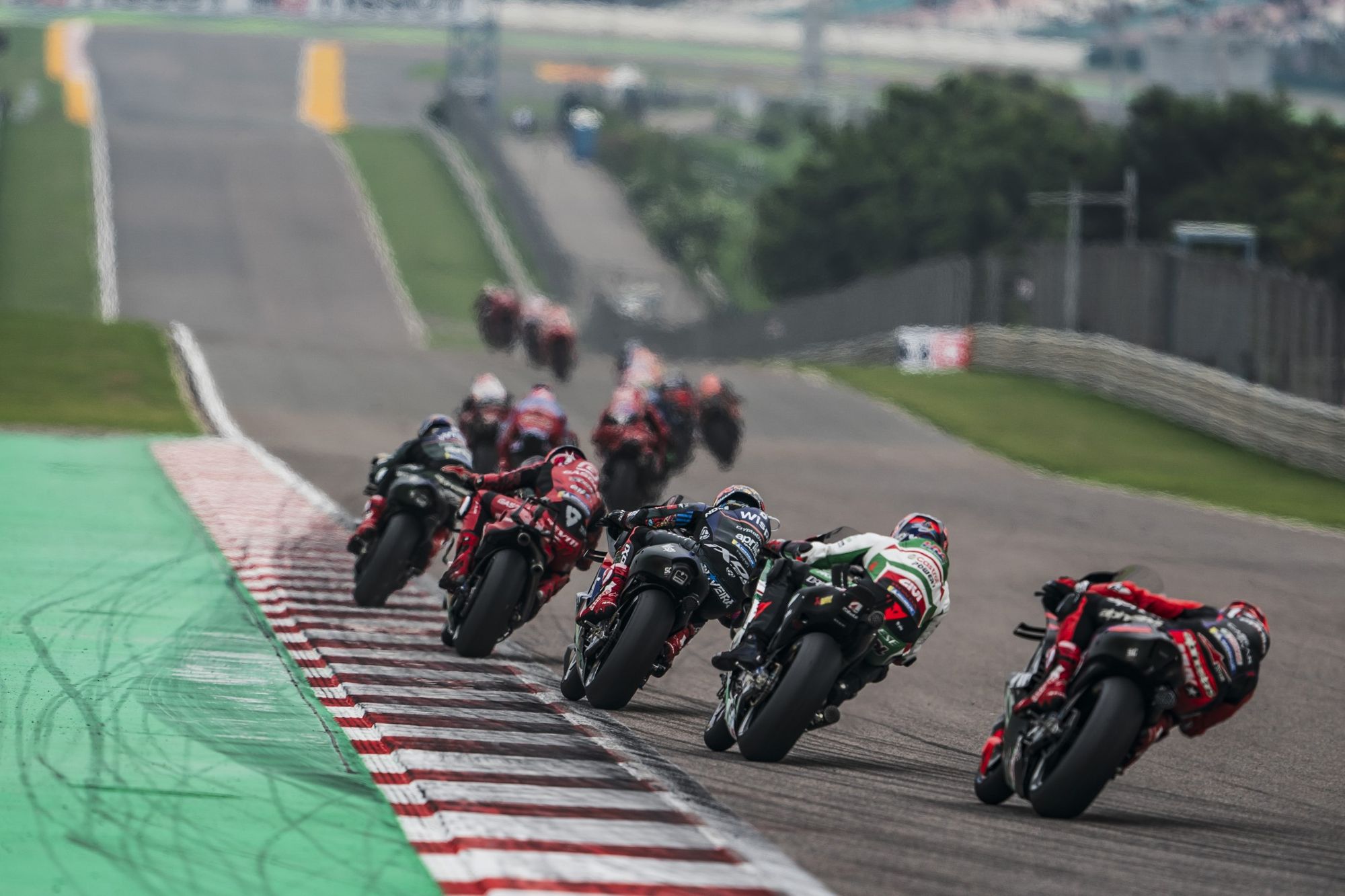 In other sports, temperatures over a certain limit automatically trigger certain actions by stakeholders such as regular hydration breaks and even in some cases a suspension of play.
And while those might not be appropriate for MotoGP given the nature of the sport, actions like shortening the races in India, use of the quick start procedure to help prevent riders overheating on the grid, and modifications to the post-race parc ferme routine could potentially be codified into automatically-triggered amendments to the schedule going forward.
Another related issue raised by some racers lately (much like in F1) is the time of year at which MotoGP visits some circuits, something that came into stark focus in India.
But when the 2024 calendar was released in the following week, it confirmed that calls to return to India later in the year had been rejected for next season, with the race instead still on a late September date.
Not all riders feel the organisers should take action over extreme heat, though, with 2021 world champion Fabio Quartararo arguing in Japan a fortnight ago that it's not a huge problem for him and can be handled with better training.
"From my point of view, India was hot but it wasn't that bad," he said when asked about Buddh conditions by The Race.
"Our bike is getting super hot from the engine, but in the end we have to prepare, we have to be ready.
"I don't think it was that bad. Of course, you lose a lot of weight, which is basically water, but I don't think they have to move India at the moment for the conditions."