It might not be Andretti's top priority right this moment - but who on earth is it going to choose to be its American driver if it secures a Formula 1 team against the odds?
There was a time when that person was obviously going to be Colton Herta but things have changed. At the very least, Herta has some stiff competition to be the number one pick, and you could argue he's already slipped down the pecking order.
Kyle Kirkwood emerged as a star in 2023. His wheel-to-wheel racecraft may still leave a lot to be desired - that might be something to do with his junior resume of winning five titles and over 40 races, usually from the front - but he's Herta's first Andretti team-mate to score more wins over a season than Herta.
Kirkwood had two in 2023, with Herta failing to win for the first time in his five-year IndyCar career.
Still, it certainly isn't as straightforward as 'Kirkwood has more wins, he should get the F1 shot'.
---
Kirkwood vs Herta in 2023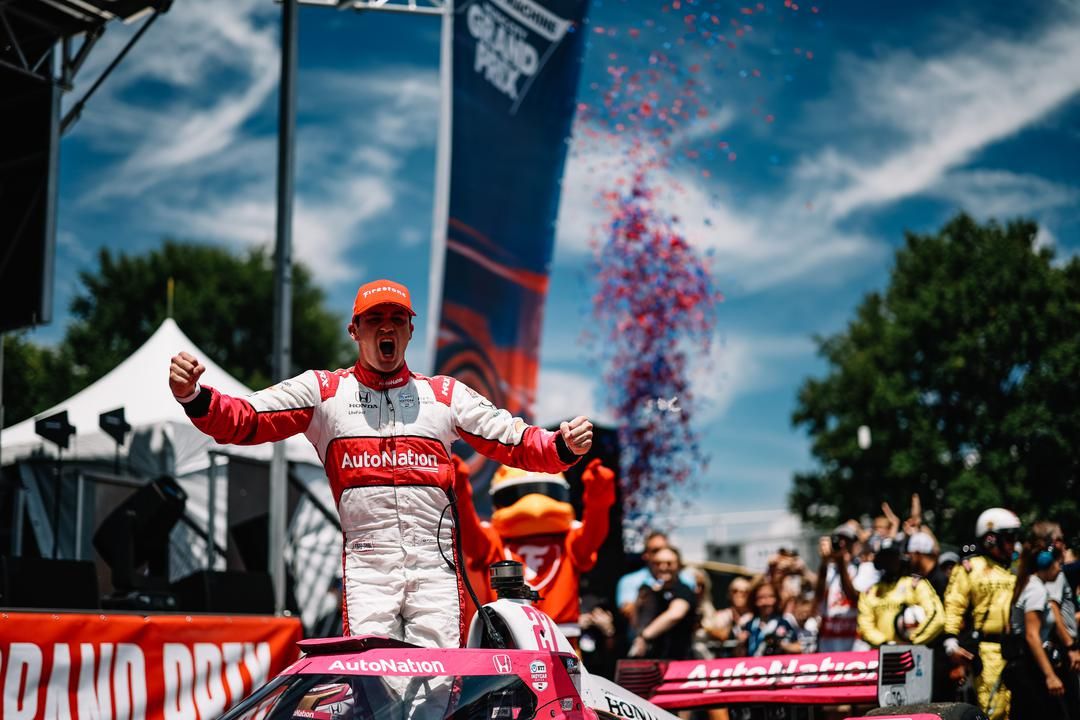 Wins
Kirkwood 2
Herta 0
Poles
Herta 2
Kirkwood 1
Average start
Herta 9.18
Kirkwood 11.29
Average finish
Herta 11.47
Kirkwood 13.05
Qualifying head-to-head
Herta 11
Kirkwood 6
Race finish head-to-head
Herta 9
Kirkwood 8
---
As you can see from those statistics, wins are about the only metric Kirkwood came out on top in.
While Kirkwood more often than not felt like Andretti's main charge when the car was in the right window, in the second half of the season when that happened less frequently Herta came to the fore.
Herta's arguably one of the better racers in the field so, if he fell down the order, it was more often than not because of tyres falling off - something Herta's tried to work on and appears to be an Andretti trait, as Kirkwood's fallen foul of it, too (although the ousted Romain Grosjean apparently suffered less) - rather than the kind of wheel-banging errors of judgement that afflicted Kirkwood's two years in IndyCar so far.
It's hard to criticise either's inconsistency because Andretti as a team has struggled, botching important chances for points with strategy or pit miscues as well as its struggles with tyres.
But the drivers have made errors, too.
Herta still feels like the less error-prone, having learned from a 2021 season in which he made a number of high-profile mistakes while in high-points scoring situations.
Despite being in his fifth IndyCar season to Kirkwood's second, Herta is almost two years younger, and there's just more sample data to go off for him than for Kirkwood at this level.
In many ways, the two are quite similar. Sickeningly fast but prone to occasional mistakes or lapses in concentration.
That Kirkwood's been the leader when the car looks good certainly has flattered him, and to do all of this in his second season - his first at a top team like Andretti - is impressive.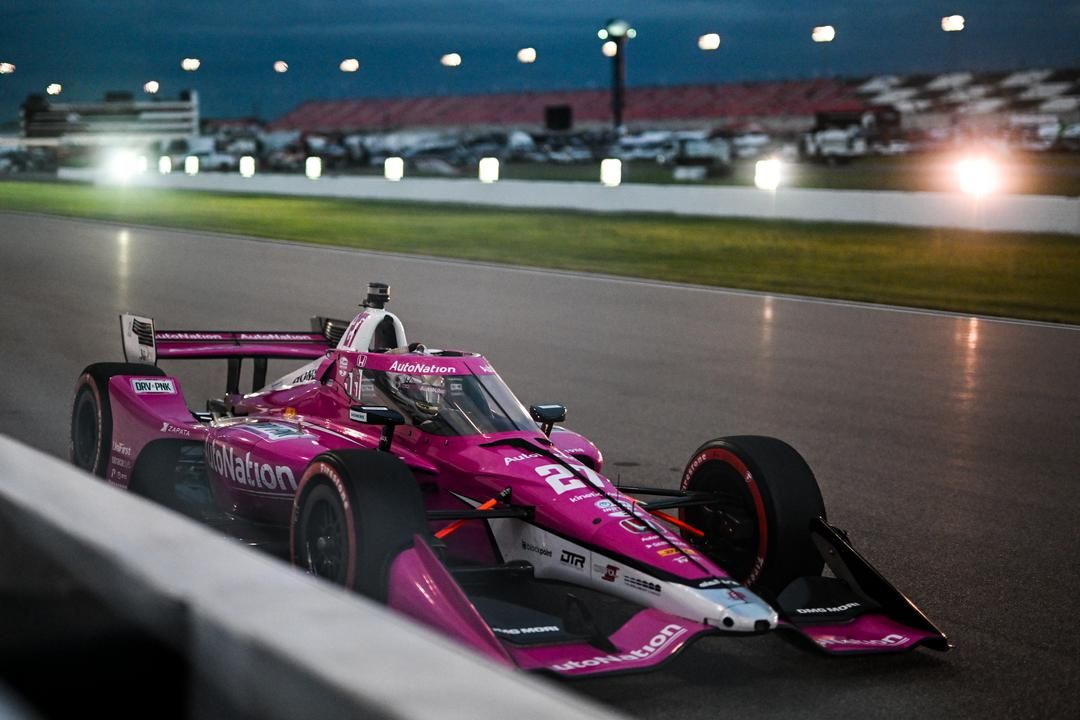 But Herta has still been the more consistent. We have four previous years of Herta showing Kirkwood's level of 2023 pace and it's hardly time to hit the panic button when he's comprehensively seen off his team-mates in all but one of his seasons.
Plus, Herta is absolutely adored by the management and personnel at Andretti. You get the feeling making Herta happy is a primary goal for the team - which reportedly made him IndyCar's highest-paid driver last year - and that his word holds a significant amount of weight.
Despite Kirkwood's emergence, it doesn't feel like he has overtaken Herta in the rankings of Andretti's IndyCar/American-to-F1 goal.
That being said, all of this counts for nothing if the team doesn't get its act together in IndyCar.
Herta's championship finishes read seventh, third, fifth, 10th, 10th. That's not superlicence-earning form.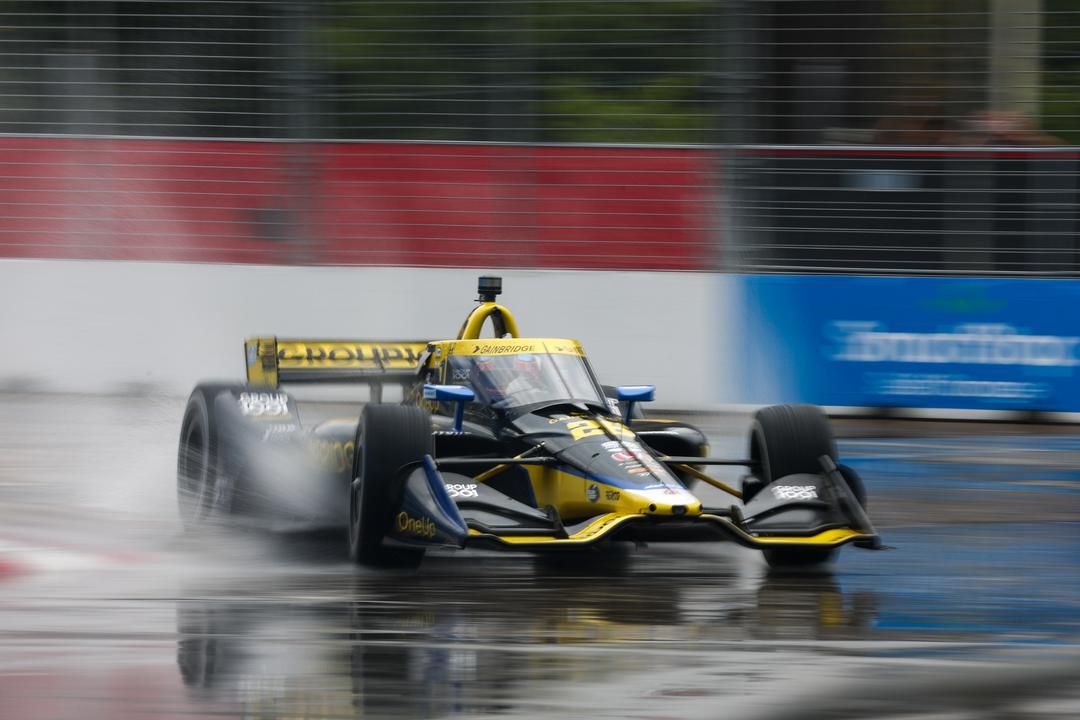 Without a superlicence, neither will make it to F1.
Kirkwood came incredibly close when he amassed 37 of the 40 points across 2016-18, which is frankly ridiculous when you consider that came from a third and a first in Formula 4 US and the-then F3 Americas Championship. This is worth more than a hypothetical three-year run of finishing fourth in IndyCar each time.
The latter would be a strong achievement recognised internationally. The former would... not.
There's the caveat that Kirkwood's F3 success might not have made the cut owing to too few cars participating in the championship this year, but the point stands.
It raises the question, if Andretti is keen on an American in F1 and putting more juniors on the F1 ladder, it needs to start doing so now.
Bagging points in FIA-recognised series lower down - whether that's in Europe or America - could get the bulk of the superlicence issue sorted nice and early and then Andretti's got more flexibility about where it places that junior in the build-up to F1.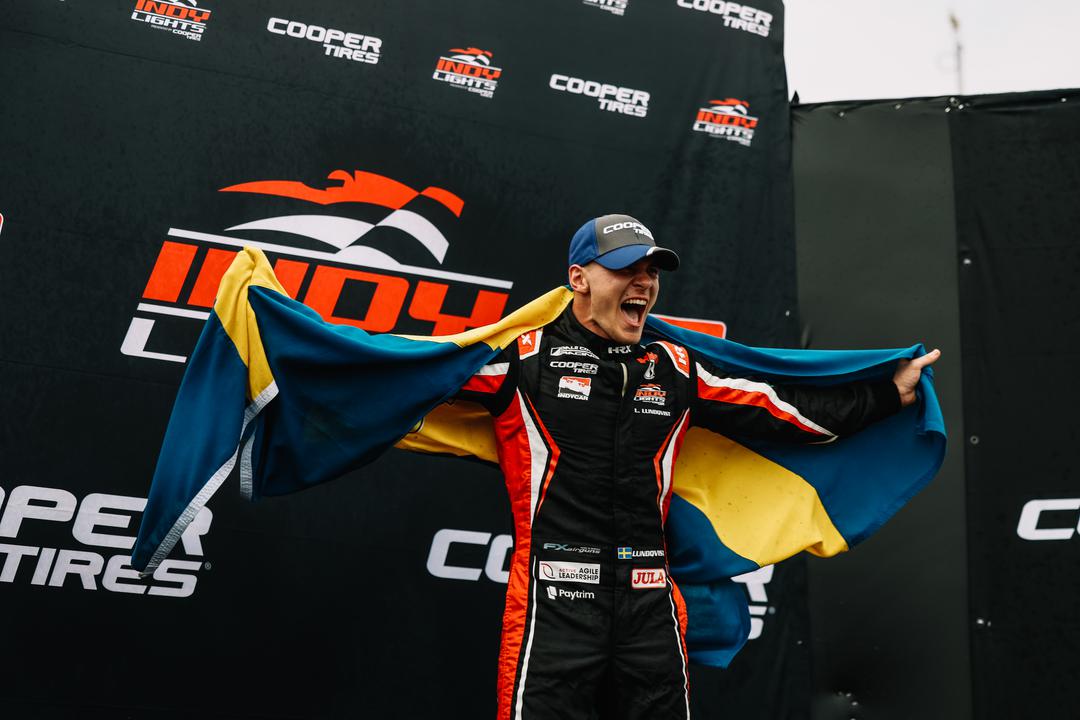 Look at Linus Lundqvist, freshly installed at Ganassi. He comfortably earned a superlicence through winning Formula Regional Americas, and then third and first in Indy NXT bagged him a total of 43 points. That gave hime a superlicence before he'd even reached IndyCar and before most of the current IndyCar field.
Leaving it any later than placing a driver somewhere for 2024 on a two- or three-year deal seems shortsighted if Andretti wants an alternative if Herta or Kirkwood don't make the superlicence cut.
Both deserve the superlicence; anyone frequently winning in IndyCar would. But it's not that simple.
Herta would be the closest on that count and, for me, he's still ahead in the team's 'get one of our IndyCar Americans to F1' choice.
Even another season like Kirkwood's just had wouldn't convince me, for the simple reason that we all knew Kirkwood was good enough to be a race winner in IndyCar owing to his junior formulae performances.
The thing he needs to prove is that he can be consistent, something that in F1 is arguably more important than just being quick.
If Kirkwood does that - and if Andretti does succeed in getting itself on the F1 grid, which of course is a massive 'if' in itself - then the decision really is a tough one.